A labor of love four years in the making, celebrating a trailblazing woman who shattered multiple glass ceilings.
---
One late February afternoon in 2013, as my then-partner and I were cooking dinner at home in New York, my phone rang. It was my dear friend and frequent collaborator Wendy MacNaughton. She knew that I feel about the telephone the way Barthes did, so I in turn knew that there was some momentous reason for the call.
Wendy was calling from the California International Antiquarian Book Fair, where behind a glass case she had discovered something she intuitively recognized as a rare treasure — a set of vibrant original paintings of traditional Jewish foods, alongside recipes written in a most unusual, meticulously hand-lettered typeface. It bore the feisty title "Leave Me Alone with the Recipes" and was dated 1945.
When our mutual friend Sarah Rich joined Wendy at the fair, their inquiry about the author of this magical manuscript was met with a name that meant nothing to either of them: Cipe Pineles (June 23, 1908–January 3, 1991). Upon probing further, they were jarred to realize that the name should not only mean something to them, but should mean very much indeed — especially since Wendy is an illustrator and Sarah a writer with a background in food and design. Cipe Pineles, they found out, was a trailblazer who paved the way for women in design, illustration, and publishing — the first in many boys' clubs, a woman who embodied Audre Lorde's assertion that "that visibility which makes us most vulnerable is that which also is the source of our greatest strength." She was also a pioneer of bringing fine artists to magazines — she hired visionary artists like Ben Shahn and gave young Andy Warhol, who considered her his favorite art director, his first editorial commissions.
Wendy and Sarah had called us to see if Debbie and I wanted to split the cost of the illustrated manuscript four ways — it was too pricey for them alone, but they felt strongly that this was a treasure worth salvaging from antiquarian obscurity. Debbie and I heartily agreed. None of us had any sense at the time of what we had acquired or how it could live, but a strange and wonderful Rube Goldberg machine of serendipity followed, culminating in Leave Me Alone with the Recipes: The Life, Art, and Cookbook of Cipe Pineles (public library) — a labor of love four years in the making, using the illustrated recipes as a centrifugal force for a larger celebration Cipe's far-reaching legacy.
This part-cookbook and part-monograph was meticulously researched and edited by Sarah and Wendy, with contributions by Debbie and me, alongside a small clan of art and design titans whose work was directly or indirectly influenced by Cipe's legacy: Artist Maira Kalman painted a one-page love letter to Cipe; design legend Paula Scher eulogized Cipe's tireless crusade for diversity in a field composed almost entirely of white men; design historian Steven Heller chronicled how Cipe's monumental influence as an art director and educator shaped the sensibility of generations; legendary food writer Mimi Sheraton, at ninety-one, recounted working among the editorial staff at Seventeen under Cipe's leadership and reflected on their shared culinary and cultural heritage.
Below is my own contribution — a biographical essay exploring how Cipe harnessed her outsider status as woman and immigrant to revolutionize a hegemony — as it appears in the book:
BECOMING CIPE: OUTSIDERDOM AND PERSEVERANCE
Cipe Pineles was the first independent female graphic designer in America, the first female member of the prestigious Art Directors Club, and the first woman inducted into the Art Directors Club Hall of Fame. A quarter century would pass before another woman was inducted, months before Pineles's death. Pineles was posthumously awarded the lifetime achievement medal from the American Institute of Graphic Arts, the Nobel Prize of design. And yet through all of her acclaim, Pineles was animated not by ego but by a tremendous generosity of spirit. She saw her success as belonging not to her alone but to all the women whom she was pulling up the ranks along with her, to the young designers whose lives and worlds she shaped as an educator and mentor, and to the American public, whose taste she subtly and systematically refined through the unfaltering vision that defined her life's work.
When I first heard of Cipe Pineles, I thought of her counterpart Maria Mitchell — a pioneer no less trailblazing in opening up an entire world of possibility to women, yet no less lamentably forgotten.
One sweltering July afternoon, I found myself stunned before one particular object at the birthplace of Maria Mitchell — America's first woman astronomer — on the small island of Nantucket. In the nineteenth century, Mitchell paved the way for women in science and became the first woman employed by the United States Federal Government for a nonspecialized domestic skill — she was hired as "computer of Venus" for the United States Nautical Almanac, performing complex mathematical computations to guide sailors around the world. She was also the first woman elected into the American Academy of Arts and Sciences. It would be another ninety years until the second woman — legendary anthropologist Margaret Mead — was admitted. The item that stopped my stride, hanging humbly in the hallway of Mitchell's small Quaker home, was her certificate of admission into the Academy. On it, the salutation "Sir" was crossed out in pencil and "honorary member" was handwritten over the printed "Fellow." This yellowing piece of paper was the fossil of a quiet, monumental revolution — the record of an opening hand-etched into a glass ceiling centuries thick.
Like Mitchell's, Pineles's path to success was neither straight nor free of obstacles.
Born to Orthodox Jewish parents in Vienna at the end of Europe's last untroubled decade before the horrors of the World Wars forever scarred the face of the Old World, young Ciporah — who soon became Cipe and never looked back — grew up as the second youngest child in a family of five, with two sisters and two older brothers. In search of relief for her father's diabetes more than a decade before the first insulin injection saved a human life, Cipe and her family migrated across Europe's most venerated spas and sanatoria before settling in Poland, right outside Warsaw. (How tempting to imagine young Cipe crossing paths, without ever knowing it, with some of Europe's intellectual titans who frequented the continent's spas around the same time, seeking cure for their own bodily bedevilments — Rainer Maria Rilke, Hermann Hesse, Franz Kafka.)
From a young age, flavor and color were married for Cipe. One of her earliest memories was of walking in the woods with her siblings, gathering strawberries — "red caps through the green grass" — and sitting down by the river to savor them. In childhood, as in her professional life decades later, she was also unafraid of a difficult and even dangerous climb to the top. She recounted one particularly memorable hike in the mountains on the border between Poland and the area then known as Bohemia, on which she and her siblings had chosen one of the highest and most formidable peaks to climb. "With great difficulties after falling a few times we reached at last the top," she wrote — a sentence of inadvertent prescience as an existential allegory for her later life in the creative world.
But the adventurous idyll was violently interrupted by the outbreak of World War I. Shortly after Russia's Red Army invaded Poland in 1920, twelve-year-old Cipe and her family returned to Vienna. Years later, as a high school senior in America, she won a national essay contest by the Atlantic for her vivid eyewitness account of the Bolshevik-inflicted tumult in Europe, which she described as a time of "suspense, excitement, and uncertainty."
Back in Vienna, the Pineles sisters had set about learning English by memorizing Charles Dickens's A Christmas Carol — a strategy with a serendipitous payoff when they finally arrived in America in mid-October of 1923 ("a very beautiful day," Cipe recalled of the morning she first glimpsed the Statue of Liberty) and entered school just before the holidays, impressing classmates with their season-appropriate vocabulary. "From the beginning we have hard work," she wrote shortly after arriving, "but I think that in a few months, when we will speak and understand more English it will be much easier."
So began Pineles's life in America as a prototypical immigrant, marked by the peculiar, if lonely-making, privilege of being in a culture but not of it. "There accrue to the outsider great benefits," wrote the trailblazing biochemist Erwin Chargaff — a compatriot and contemporary of Pineles's, who immigrated to America around the same time and for similar reasons. The European sensibility she had unconsciously absorbed in her formative years would later bring to her design work a level of originality and sophistication that rose above her American peers.
At the end of her senior year of high school, classmates wrote alongside her yearbook portrait: "She knows she draws well. A little Polish girl who won our hearts." She was voted "best natured member" of her graduating class — a title that reflected the core values of kindness and generosity that never left her, even as she ascended the rungs of the corporate world in the golden age of unfeeling self-actualization.
During her final year of high school, Cipe received a fifty-dollar art scholarship — a non-negligible sum that covered more than a third of the annual art school tuition at Pratt, where she enrolled in the fall of 1926. Her graduation portfolio at Pratt was strewn with food paintings, from a loaf of bread to a chocolate cake. It was also an ode to her first big love, watercolor. Once again, a sort of character summary by her classmates appeared next to her senior portrait:
The most remarkable water colorist in our class. Boys, it's too late: Cipe is wedded to her art — and they're both happy.
Beneath the tongue-in-cheek remark lay a deeper truth about Cipe's attitude toward art and marriage — one nurtured by her older brother Sam, who was instrumental in encouraging her vocational autonomy. Before Pratt, she had voiced to him her reservation that attending college would keep her from finding a husband to support her. Sam reportedly replied: "Marriage is not a full-time occupation. Did you ever hear of a doctor or a lawyer giving up his profession because he was getting married?" (That her youngest sister became a doctor in an era when the field was almost entirely male is probably not coincidental.) In another conversation, Sam reiterated the sentiment: "Marriage is not a substitute for having something to do in life." Pineles did eventually get married — twice — but although she was a classic Jewish mother in some ways, including in the kitchen, she never let her family life contract her expansive devotion to her art.
Pineles's name worked both for and against her. To the American ear, Cipe Pineles bears a peculiar ambiguity. An ambiguous foreign name functions like the screen behind which orchestra auditions are performed — the applicant's gender, ethnicity, age, and other potential points of bias are obscured to let the music speak for itself. But unlike orchestras, which employ this strategy deliberately to avoid bias, the magazine world of mid-century America had no such noble commitment to impartiality. The screen of Cipe Pineles's name was accidental and as soon as her gendered identity was revealed, the opportunities dwindled or disappeared altogether. She would later recount: "I would drop my portfolio off at various advertising agencies. But the people who liked my work and were interested enough to ask me in for an interview had assumed by my name that I was a man! When they finally met me, they were disappointed, and I left the interview without a chance for the job." Some prospective employers explained that if she were hired, she'd have to work in the bullpen — an enormous corporate hangar of men — where a woman's presence would be ill-advised and downright unwelcome.
Still, she pressed on. Reluctantly, she took a job as a watercolor teacher at New Jersey's Newark Public School of Fine and Industrial Art in the fall of 1929, at a salary of ten dollars a week, but she continued to search for work in the commercial world. Compounding the persistent gender obstacle was the inopportune timing of cultural catastrophe: Pineles had graduated from Pratt just before the devastating stock market crash of 1929 and was attempting to enter the workforce at the dawn of the Great Depression.
Determined to succeed, she scoured the New York Public Library for a list of advertising agencies working with food accounts, purposefully pursuing her passion for the intersection of food and graphic art.
She was eventually hired by Contempora — the experimental consortium of designers, artists, and architects including Lucian Bernhard, Paul Poiret, Rockwell Kent and others — where she designed fabric designs and dimensional displays. But her real breakthrough came obliquely to her direct efforts. The magazine magnate Condé Nast saw her pattern design and window fabric displays for Contempora. They were unlike anything Nast had seen. He immediately hired Pineles as an editorial designer for Vogue and Vanity Fair, both of which she imprinted with her singular vision. She continued to move up in the magazine world. By the mid-1940s, she was shaping the visual voice of Glamour and earning the magazine every prestigious accolade of design.
It was in this period that she began illustrating Leave Me Alone with the Recipes, perhaps because she was contending for the first time with negotiating the competing roles of traditional womanhood and a thriving corporate career, which she followed to the very top over the next half-century, eventually pouring the confluence of her accomplished expertise and her generosity of spirit into teaching as well. She became a passionate and beloved educator at Parsons, where she taught editorial design for nearly two decades.
Exactly thirty years after she wrote and illustrated her family cookbook, Pineles had a chance to resurrect her love of the intersection of the culinary and graphic arts. In 1975 — a tumultuous year for her, marked by her induction into the Art Directors Club Hall of Fame and the sudden death of her lover — she spearheaded the Parsons yearbook project, themed "cheap eats": a collection of illustrated recipes for delicious but affordable meals by students, faculty, and celebrated artists such as Maurice Sendak, Larry Rivers, and Elaine de Kooning. Alongside an original painting, Pineles herself contributed a recipe for kasha served with meatballs, a version of which appears in Leave Me Alone with the Recipes.
The students' introduction to the yearbook encapsulated Pineles's influence as an educator, artists, and cross-pollinator of food and design, and it captured the spirit and sensibility of her unpublished 1945 family cookbook with uncanny precision. They wrote:
The style is in the color, the scale, the original and unusual use of common items and of art materials. The recipes and ideas in this cookbook are made with the same ingredients any student on a budget would buy; but it is the resourcefulness and inventiveness as well as the artists' love for cooking which make for good design and especially creative meals. Eating is more than food… it is visual impact, contrast, style, scale, mood, fragrance, color.
Visual impact, indeed, was the raw material of Pineles's work. But from it radiated a larger legacy of cultural impact. A century earlier, to her first class of female astronomers at Vassar, Maria Mitchell had remarked, "No woman should say, 'I am but a woman!' But a woman! What more can you ask to be?" Pineles's life and legacy were one quiet but continuous incarnation of this incantation, the reverberations of which live on as the palpable pulse animating the corpus of possibility for every contemporary woman in publishing and graphic design.
---
donating = loving
Bringing you (ad-free) Brain Pickings takes me hundreds of hours each month. If you find any joy and stimulation here, please consider becoming a Supporting Member with a recurring monthly donation of your choosing, between a cup of tea and a good dinner.
---
newsletter
Brain Pickings has a free weekly newsletter. It comes out on Sundays and offers the week's most unmissable reads. Here's what to expect. Like? Sign up.
Where the hard edge of physics meets the vulnerable metaphysics of the human heart.
---
Few people have enchanted the popular imagination with science more powerfully and lastingly than physicist Richard Feynman (May 11, 1918–February 15, 1988) — the "Great Explainer" with the uncommon gift for bridging the essence of science with the most human and humane dimensions of life.
Several months after Feynman's death, while working on what would become Genius: The Life and Science of Richard Feynman (public library) — the masterly biography plumbing the wellspring of Feynman's genius — James Gleick discovered something of arresting strangeness and splendor.
"My heart stopped," Gleick tells me. "I have never had an experience like that as a biographer, before or since."
In a mass of unread papers sent to him by Feynman's widow, Gweneth, Gleick found a letter that discomposed his most central understanding of Feynman's character. A generation after computing pioneer Alan Turing tussled with the binary code of body and spirit in the wake of loss, Feynman — a scientist perhaps uncommonly romantic yet resolutely rational and unsentimental in his reverence for the indomitable laws of physics that tend toward decay — penned a remarkable letter to a physical nonentity that was, for the future Nobel-winning physicist, the locus of an irrepressible metaphysical reality.
In high school, the teenage Richard spent summers at the beach in his native Far Rockaway. There, he grew besotted with a striking girl named Arline — a girl he knew he would marry. Both complement and counterpoint to his own nature, Arline met Richard's inclination for science with ardor for philosophy and art. (The art class he took just to be near her would lay the foundation for his little-known, lifelong passion for drawing.) By his junior year, Richard proposed. Arline accepted. With the eyes of young love, they peered into a shared future of infinite possibility for bliss.
But they were abruptly grounded when a mysterious malady began afflicting Arline with inexplicable symptoms — a lump would appear and disappear on her neck, fevers would roil over her with no apparent cause. Eventually, she was hospitalized for what was believed to be typhoid.
Gleick writes:
Feynman began to glimpse the special powerlessness that medical uncertainty can inflict on a scientific person. He had come to believe that the scientific way of thinking brought a measure of calmness and control in difficult situations — but not now.
Just as Feynman began bombarding the doctors with questions that steered them toward a closer approximation of the scientific method, Arline began to recover just as mysteriously and unpredictably as she had fallen ill. But the respite was only temporary. The symptoms returned, still shorn of a concrete explanation but now unambiguously pointing toward the terminal — a prognosis Arline's doctors kept from her. Richard refused to go along with the deception — he and Arline had promised each other to face life with unremitting truthfulness — but he was forced to calibrate his commitment to circumstance.
Gleick writes:
His parents, Arline's parents, and the doctors all urged him not to be so cruel as to tell a young woman she was dying. His sister, Joan, sobbing, told him he was stubborn and heartless. He broke down and bowed to tradition. In her room at Farmingdale Hospital, with her parents at her side, he confirmed that she had glandular fever. Meanwhile, he started carrying around a letter — a "goodbye love letter," as he called it—that he planned to give her when she discovered the truth. He was sure she would never forgive the unforgivable lie.

He did not have long to wait. Soon after Arline returned home from the hospital she crept to the top of the stairs and overheard her mother weeping with a neighbor down in the kitchen. When she confronted Richard — his letter snug in his pocket — he told her the truth, handed her the letter, and asked her to marry him.
Marriage, however, proved to be a towering practical problem — Princeton, where Feynman was now pursuing a Ph.D., threatened to withdraw the fellowships funding his graduate studies if he were to wed, for the university considered the emotional and pragmatic responsibilities of marriage a grave threat to academic discipline.
Just as Feynman began considering leaving Princeton, a diagnosis detonated the situation — Arline had contracted a rare form of tuberculosis, most likely from unpasteurized milk.
At first, Feynman was relieved that the grim alternative options of Hodgkin's disease and incurable cancers like lymphoma had been ruled out. But he was underestimating, or perhaps misunderstanding, the gravity of tuberculosis — the very disease which had taken the love of Alan Turing's life and which, during its two-century heyday, had claimed more lives around the globe than any other malady and all wars combined. At the time of Arline's diagnosis in 1941, immunology was in its infancy, the antibiotic treatment of bacterial infections practically nonexistent, and the first successful medical application of penicillin a year away. Tuberculosis was a death sentence, even if it was a slow death with intervals of remission — a fact Richard and Arline faced with an ambivalent mix of brave lucidity and hope against hope.
Meanwhile, Richard's parents met the prospect of his marriage with bristling dread. His mother, who believed he was marrying Arline out of pity rather than love, admonished him that he would be putting his health and his very life in danger, and coldly worried about how the stigma attached to tuberculosis would impact her brilliant young son's reputation. "I was surprised to learn such a marriage is not unlawful," she scoffed unfeelingly. "It ought to be."
But Richard was buoyed by love — a love so large and luminous that he found himself singing aloud one day as he was arranging Arline's transfer to a sanatorium. Determined to go through with the wedding, he wrote to his beloved:
I guess maybe it is like rolling off of a log — my heart is filled again & I'm choked with emotions — and love is so good & powerful — it's worth preserving — I know nothing can separate us — we've stood the tests of time and our love is as glorious now as the day it was born — dearest riches have never made people great but love does it every day — we're not little people — we're giants … I know we both have a future ahead of us — with a world of happiness — now & forever.
On June 29, 1942, they promised each other eternity.
Gleick writes:
He borrowed a station wagon from a Princeton friend, outfitted it with mattresses for the journey, and picked up Arline in Cedarhurst. She walked down her father's hand-poured concrete driveway wearing a white dress. They crossed New York Harbor on the Staten Island ferry — their honeymoon ship. They married in a city office on Staten Island, in the presence of neither family nor friends, their only witnesses two strangers called in from the next room. Fearful of contagion, Richard did not kiss her on the lips. After the ceremony he helped her slowly down the stairs, and onward they drove to Arline's new home, a charity hospital in Browns Mills, New Jersey.
Meanwhile, WWII was reaching its crescendo of destruction, dragging America into the belly of death with the attack on Pearl Harbor. Now one of the nation's most promising physicists, Feynman was recruited to work on what would become the Manhattan Project and soon joined the secret laboratory in Los Alamos.
Arline entered the nearby Albuquerque sanatorium, from where she wrote him letters in code — for the sheer fun of it, because she knew how he cherished puzzles, but the correspondence alarmed the military censors at the laboratory's Intelligence Office. Tasked with abating any breaches to the secrecy of the operation, they cautioned Feynman that coded messages were against the rules and demanded that his wife include a key in each letter to help them decipher it. This only amplified Arline's sense of fun — she began cutting holes into her letters, covering passages with ink, and even mail-ordered a jigsaw puzzle kit with which to cut up the pages and completely confound the agents.
But the levity masked the underlying darkness which Richard and Arline tried so desperately to evade — Arline was dying. As her body failed, he steadied himself to her spirit:
You are a strong and beautiful woman. You are not always as strong as other times but it rises & falls like the flow of a mountain stream. I feel I am a reservoir for your strength — without you I would be empty and weak… I find it much harder these days to write these things to you.
In every single letter, he told her that he loved her. "I have a serious affliction: loving you forever," he wrote.
In early 1945, two and a half years into their marriage, Richard and Arline made love for the first time. He had been too afraid of harming her frail health somehow, she too afraid of infecting him with the deadly bacterium consuming her. But Arline insisted that this pent up desire could no longer be contained and assured Richard that this would only bring them closer — to each other, and to the life they had so lovingly dreamt up for themselves:
I'll always be your sweetheart & first love — besides a devoted wife — we'll be proud parents too… I am proud of you always Richard –[you are] a good husband, and lover, & well, coach, I'll show you what I mean Sunday.
But heightened as their hopes were by this new dimension of shared experience, Arline's health continued to plummet. Her weight dropped to eighty-four pounds. Exasperated by the helplessness of medicine, which Feynman had come to see not as a manifestation but as a mutilation of the scientific method, he invested all hope in an experimental drug made of mold growths. "Keep hanging on," he exhorted Arline. "Nothing is certain. We lead a charmed life." She began spitting blood.
At twenty-seven, on the precipice of a brilliant scientific career, he was terminally in love.
On June 16, 1945, while working at the computing room at Los Alamos, Feynman received a call from the sanatorium that Arline was dying. He borrowed a colleague's car and sped to the hospital, where he found her immobile, her eyes barely tracing his movement. Early in his scientific career, he had been animated by the nature of time. Now, hours stretched and contracted as he sat at her deathbed, until one last small breath tolled the end at 9:21PM.
The wake of loss has a way of tranquilizing grief with the pressing demands of practical arrangements — a tranquilizer we take willingly, almost gratefully. The following morning, Feynman arranged for his beloved's cremation, methodically collected her personal belongings, and on the final page of the small spiral notebook in which she recorded her symptoms he wrote with scientific remove: "June 16 — Death."
And so we arrive at Gleick's improbable discovery in that box of letters — improbable because of the extreme rationality with which Feynman hedged against even the slightest intimation of metaphysical conjectures untestable by science and unprovable by reason. During his courtship of Arline, he had been vexed by her enthusiasm for Descartes, whose "proof" of God's perfection he found intellectually lazy and unbefitting of Descartes's reputation as a champion of reason. He had impishly countered Arline's insistence that there are two sides to everything by cutting a piece of paper and half-twisting it into a Möbius strip, the ends pasted together to render a surface with just one side.
Everything that appeared mystical, Feynman believed, was simply an insufficiently explained mystery with a physical answer not yet found. Even Arline's dying hour had offered testing ground for conviction. Puzzlingly, the clock in the room had stopped at exactly 9:21PM — the time of death. Aware of how this bizarre occurrence could foment the mystical imagination in unscientific minds, Feynman reasoned for an explanation. Remembering that he had repaired the clock multiple times over the course of Arline's stay at the sanatorium, he realized that the instrument's unwieldy mechanism must have choked when the nurse picked it up in the low evening light to see and record the time.
How astonishing and how touchingly human, then, that Feynman penned the letter Gleick found in the box forty-two years later — a letter he wrote to Arline in October of 1946, 488 days after her death:
D'Arline,

I adore you, sweetheart.

I know how much you like to hear that — but I don't only write it because you like it — I write it because it makes me warm all over inside to write it to you.

It is such a terribly long time since I last wrote to you — almost two years but I know you'll excuse me because you understand how I am, stubborn and realistic; and I thought there was no sense to writing.

But now I know my darling wife that it is right to do what I have delayed in doing, and that I have done so much in the past. I want to tell you I love you. I want to love you. I always will love you.

I find it hard to understand in my mind what it means to love you after you are dead — but I still want to comfort and take care of you — and I want you to love me and care for me. I want to have problems to discuss with you — I want to do little projects with you. I never thought until just now that we can do that. What should we do. We started to learn to make clothes together — or learn Chinese — or getting a movie projector. Can't I do something now? No. I am alone without you and you were the "idea-woman" and general instigator of all our wild adventures.

When you were sick you worried because you could not give me something that you wanted to and thought I needed. You needn't have worried. Just as I told you then there was no real need because I loved you in so many ways so much. And now it is clearly even more true — you can give me nothing now yet I love you so that you stand in my way of loving anyone else — but I want you to stand there. You, dead, are so much better than anyone else alive.

I know you will assure me that I am foolish and that you want me to have full happiness and don't want to be in my way. I'll bet you are surprised that I don't even have a girlfriend (except you, sweetheart) after two years. But you can't help it, darling, nor can I — I don't understand it, for I have met many girls and very nice ones and I don't want to remain alone — but in two or three meetings they all seem ashes. You only are left to me. You are real.

My darling wife, I do adore you.

I love my wife. My wife is dead.

Rich.
And then, with the sole defibrillator for heartache we have — humor — Feynman adds:
PS Please excuse my not mailing this — but I don't know your new address.
Complement this particular portion of the altogether magnificent Genius: The Life and Science of Richard Feynman with Rachel Carson's stunning deathbed farewell to her beloved and Seneca on resilience in the face of loss, then revisit Feynman on science and religion and the meaning of life.
---
donating = loving
Bringing you (ad-free) Brain Pickings takes me hundreds of hours each month. If you find any joy and stimulation here, please consider becoming a Supporting Member with a recurring monthly donation of your choosing, between a cup of tea and a good dinner.
---
newsletter
Brain Pickings has a free weekly newsletter. It comes out on Sundays and offers the week's most unmissable reads. Here's what to expect. Like? Sign up.
"The constellations of solidarity, altruism, and improvisation are within most of us and reappear at these times."
---
In his diary of moral development, young Tolstoy proclaimed: "This is the entire essence of life: Who are you? What are you?" The part left unspoken, perhaps because it is often unspeakable, is that there is no solid self to give a constant answer — we are many things and many people under different circumstances, situationally awakened into dormant multitudes we may not have suspected resided within us. The young Borges recognized this in one of his earliest essays. Paradoxically, the noblest and most beautiful of our potentialities of being can come alive under the ugliest and most catastrophic of circumstances — those moments and periods that cannot be described by any other word than "disaster."
This is what Rebecca Solnit, that mighty anchor of collective memory and champion of the human spirit, reminds us in the preface to the new edition of Hope in the Dark: Untold Histories, Wild Possibilities (public library) — her timelessly, endlessly elevating manifesto for resisting the defeatism of easy despair.
Solnit writes:
The assumption behind much disaster response by the authorities — and the logic of bombing civilians — is that civilization is a brittle façade, and behind it lies our true nature as monstrous, selfish, chaotic, and violent or as timid, fragile, and helpless. In fact, in most disasters most people are calm, resourceful, altruistic, and creative. And civilian bombing campaigns generally fail to break the will of the people, making them a waste as well as a crime against humanity.

What startled me about the response to disaster was not the virtue, since virtue is often the result of diligence and dutifulness, but the passionate joy that shined out from accounts by people who had barely survived. These people who had lost everything, who were living in rubble or ruins, had found agency, meaning, community, immediacy in their work together with other survivors.
Looking back on her earlier inquiry into who we became amid disaster — work drawing on disciplines as varied as sociology, psychology, economics, neurobiology, and political science to subvert the old myths of human nature and redefine it as "something more communal, cooperative, and compassionate" — Solnit adds:
[This] testimony … suggested how much we want lives of meaningful engagement, of membership in civil society, and how much societal effort goes into withering us away from these fullest, most powerful selves. But people return to those selves, those ways of self-organizing, as if by instinct when the situation demands it. Thus a disaster is a lot like a revolution when it comes to disruption and improvisation, to new roles and an unnerving or exhilarating sense that now anything is possible.

[…]

This rescue of our reputations from the social darwinists and the Hobbesians is important, not to feel positive about ourselves but to recognize the radical possibilities that can be built on an alternative view of human nature.
Solnit plumbs the depths of these possibilities in her 2009 book A Paradise Built in Hell: The Extraordinary Communities That Arise in Disaster (public library) — an incisive investigation of the realities of "human nature," as distinctly and often shockingly different from its sociocultural myths, through five major disasters ninety-nine years apart, from the 1906 San Francisco earthquake to Hurricane Katrina in New Orleans.
In the prelude, titled "Falling Together" — a beautiful counterpoint to the notion of falling apart — Solnit wrests from etymology an arresting and timely metaphor for the possibilities contained in catastrophe, be it natural or human-made, physical or political:
The word disaster comes from the Latin compound of dis-, or away, without, and astro, star or planet; literally, without a star. It originally suggested misfortune due to astrologically generated trouble, as in the blues musician Albert King's classic "Born Under a Bad Sign."

In some of the disasters of the twentieth century — the big northeastern blackouts in 1965 and 2003, the 1989 Loma Prieta earthquake in the San Francisco Bay Area, 2005's Hurricane Katrina on the Gulf Coast — the loss of electrical power meant that the light pollution blotting out the night sky vanished. In these disaster-struck cities, people suddenly found themselves under the canopy of stars still visible in small and remote places. On the warm night of August 15, 2003, the Milky Way could be seen in New York City, a heavenly realm long lost to view until the blackout that hit the Northeast late that afternoon. You can think of the current social order as something akin to this artificial light: another kind of power that fails in disaster. In its place appears a reversion to improvised, collaborative, cooperative, and local society. However beautiful the stars of a suddenly visible night sky, few nowadays could find their way by them. But the constellations of solidarity, altruism, and improvisation are within most of us and reappear at these times. People know what to do in a disaster. The loss of power, the disaster in the modern sense, is an affliction, but the reappearance of these old heavens is its opposite. This is the paradise entered through hell.
Complement with Albert Camus on strength of character through difficult times, Toni Morrison on the antidote to despair, Viktor Frankl on how we elevate each other, and Martha Nussbaum on the nuanced relationship between agency and victimhood, then revisit Solnit on the grounds for hope, the rewards of walking, what reading does for the human spirit, and how modern noncommunication is changing our experience of time, solitude, and communion.
---
donating = loving
Bringing you (ad-free) Brain Pickings takes me hundreds of hours each month. If you find any joy and stimulation here, please consider becoming a Supporting Member with a recurring monthly donation of your choosing, between a cup of tea and a good dinner.
---
newsletter
Brain Pickings has a free weekly newsletter. It comes out on Sundays and offers the week's most unmissable reads. Here's what to expect. Like? Sign up.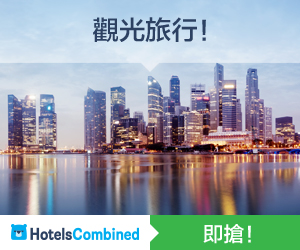 A subtle meditation on the meaning of solidarity, the relationship between the ego and the capacity for love, and the little tendrils of care that become the armature of friendship.
---
We spend our lives trying to discern where we end and the rest of the world begins. There is a strange and sorrowful loneliness to this, to being a creature that carries its fragile sense of self in a bag of skin on an endless pilgrimage to some promised land of belonging. We are willing to erect many defenses to hedge against that loneliness and fortress our fragility. But every once in a while, we encounter another such creature who reminds us with the sweetness of persistent yet undemanding affection that we need not walk alone.
Such a reminder radiates with uncommon tenderness from Big Wolf & Little Wolf (public library) by French author Nadine Brun-Cosme, illustrated by the always magical Olivier Tallec and translated by publisher Claudia Zoe Bedrick, the visionary founder of Brooklyn-based independent powerhouse Enchanted Lion. With great subtlety and sensitivity, the story invites a meditation on loneliness, the meaning of solidarity, the relationship between the ego and the capacity for love, and the little tendrils of care that become the armature of friendship.
We meet Big Wolf during one of his customary afternoon stretches under a tree he has long considered his own, atop a hill he has claimed for himself. But this is no ordinary day — Big Wolf spots a new presence perched on the horizon, a tiny blue figure, "no bigger than a dot." With that all too human tendency to project onto the unknown our innermost fears, Big Wolf is chilled by the terrifying possibility that the newcomer might be bigger than he is.
But as the newcomer approaches, he turns out to be Little Wolf.
Big Wolf saw that he was small and felt reassured. He let Little Wolf climb right up to his tree.
"It is a sign of great inner insecurity to be hostile to the unfamiliar," Anaïs Nin wrote, and it is precisely the stark contrast between Big Wolf's towering stature and his vulnerable insecurity that lends the story its loveliness and profundity.
At first, the two wolves observe one another silently out of the corner of their eyes. His fear cooled by the smallness and timidity of his visitor, Big Wolf begins to regard him with unsuspicious curiosity that slowly warms into cautious affection. We watch Big Wolf as he learns, with equal parts habitual resistance and sincerity of self-transcendence, a new habit of heart and a wholly novel vocabulary of being.
Night came.
Little Wolf stayed.
Big Wolf thought that Little Wolf went a bit too far.
After all, it had always been his tree.

When Big Wolf went to bed, Little Wolf went to bed too.
When Big Wolf saw that Little Wolf was shivering at the tip of his nose, he pushed a teeny tiny corner of his leaf blanket closer to him.

"That is certainly enough for such a little wolf," he thought.
When morning breaks, Big Wolf goes about his daily routine and climbs up his tree to do his exercises, at first alarmed, then amused, and finally — perhaps, perhaps — endeared that Little Wolf follows him instead of leaving.
Once again, Big Wolf at first defaults to that small insecure place, fearing that Little Wolf might outclimb him. But the newcomer struggles, exhaling a tiny "Ouch" as he thuds to the ground on his first attempt before making it up the tree, leaving Big Wolf both unthreatened and impressed with the little one's quiet courage.
Silently, Little Wolf mirrors Big Wolf's exercises. Silently, he follows him back down. On the descent, Big Wolf picks his usual fruit for breakfast, but, seeing as Little Wolf isn't picking any, grabs a few more than usual. Silently, he pushes a modest plate to Little Wolf, who eats it just as silently. The eyes and the body language of the wolves emanate universes of emotion in Tallec's spare, wonderfully expressive pencil and gouache illustrations.
When Big Wolf goes for his daily walk, he peers at his tree from the bottom of the hill and sees Little Wolf still stationed there, sitting quietly.
Big Wolf smiled. Little Wolf was small.

Big Wolf crossed the big field of wheat at the bottom of the hill.
Then he turned around again.
Little Wolf was still there under the tree.
Big Wolf smiled. Little Wolf looked even smaller.

He reached the edge of the forest and turned around one last time.
Little Wolf was still there under the tree, but he was now so small that only a wolf as big as Big Wolf could possibly see that such a little wolf was there.
Big Wolf smiled one last time and entered the forest to continue his walk.
But when he reemerges from the forest by evening, the tiny blue dot is gone from under the tree.
At first, Big Wolf assures himself that he must be too far away to see Little Wolf. But as he crosses the wheat field, he still sees nothing. We watch his silhouette tense with urgency as he makes his way up the hill, propelled by a brand new hollowness of heart.
Big Wolf felt uneasy for the first time in his life.
He climbed back up the hill much more quickly than on all other evenings.

There was no one under his tree. No one big, no one little.
It was like before.
Except that now Big Wolf was sad.
"The joy of meeting and the sorrow of separation," Simone Weil wrote in contemplating the paradox of closeness, "we should welcome these gifts … with our whole soul, and experience to the full, and with the same gratitude, all the sweetness or bitterness as the case may be." But Big Wolf feels only the bitterness of having lost what he didn't know he needed until it invaded his life with its unmerited grace.
That evening for the firs time Big Wolf didn't eat.
That night for the first time Big Wolf didn't sleep.
He waited.

For the first time he said to himself that a little one, indeed a very little one, had taken up space in his heart.

A lot of space.
By morning, Big Wolf climbs his tree but can't bring himself to exercise — instead, he peers into the distance, his forlorn eyes wide with sorrow and longing.
He bargains the way the bereaved do — if Little Wolf returns, he vows, he would offer him "a larger corner of his leaf blanket, even a much larger one"; he would give him all the fruit he wanted; he would let him climb higher and mirror all of his exercises, "even the special ones known only to him."
Big Wolf waits and waits and waits, beyond reason, beyond season.
And then, one day, a tiny blue dot appears on the horizon.
For the first time in his life Big Wolf's heart beat with joy.
Silently, Little Wolf climbs up the hill toward the tree.
"Where were you?" asked Big Wolf.

"Down here," said Little Wolf without pointing.

"Without you," said Big Wolf in a very small voice, "I was lonely."
Little Wolf took a step closer to Big Wolf.
"Me too," he said. "I was lonely too."
He rested his head gently on Big Wolf's shoulder.
Big Wolf felt good.

And so it was decided that from then on Little Wolf would stay.
Complement the immeasurably lovely Big Wolf & Little Wolf with Seneca on true and false friendship and astronomer Maria Mitchell on how we co-create each other in relationship, then revisit other thoughtful and touching treasures from Enchanted Lion: Cry, Heart, But Never Break, The Lion and the Bird, Bertolt, The Paper-Flower Tree, and This Is a Poem That Heals Fish
Illustrations courtesy of Enchanted Lion Books; photographs by Maria Popova
---
donating = loving
Bringing you (ad-free) Brain Pickings takes me hundreds of hours each month. If you find any joy and stimulation here, please consider becoming a Supporting Member with a recurring monthly donation of your choosing, between a cup of tea and a good dinner.
---
newsletter
Brain Pickings has a free weekly newsletter. It comes out on Sundays and offers the week's most unmissable reads. Here's what to expect. Like? Sign up.
"I did not know that I could only get the most out of life by giving myself up to it."
---
"One must know what one wants to be," the eighteenth-century French mathematician Émilie du Châtelet wrote in weighing the nature of genius. "In the latter endeavors irresolution produces false steps, and in the life of the mind confused ideas." And yet that inner knowing is the work of a lifetime, for our confusions are ample and our missteps constant amid a world that is constantly telling us who we are and who we ought to be — a world which, in the sobering words of E.E. Cummings, "is doing its best, night and day, to make you everybody else." Try as we might not to be blinded by society's prescriptions for happiness, we are still social creatures porous to the values of our peers — creatures surprisingly and often maddeningly myopic about the things we believe furnish our completeness as human beings, habitually aspiring to the wrong things for the wrong reasons.
In 1926, more than a decade before a team of Harvard psychologists commenced history's longest and most revelatory study of human happiness and half a century before the humanistic philosopher Erich Fromm penned his classic on the art of living, the British psychoanalyst and writer Marion Milner (February 1, 1900–May 29, 1998) undertook a seven-year experiment in living, aimed at unpeeling the existential rind of all we chronically mistake for fulfillment — prestige, pleasure, popularity — to reveal the succulent, pulsating core of what makes for genuine happiness. Along her journey of "doubts, delays, and expeditions on false trails," which she chronicled in a diary with a field scientist's rigor of observation, Milner ultimately discovered that we are beings profoundly different from what we imagine ourselves to be — that the things we pursue most frantically are the least likely to give us lasting joy and contentment, but there are other, truer things that we can train ourselves to attend to in the elusive pursuit of happiness.
In 1934, under the pen name Joanna Field, Milner released the results of her inquiry in A Life of One's Own (public library) — a small, enormously insightful book, beloved by W.H. Auden and titled in homage to Virginia Woolf's A Room of One's Own, published three years after Milner began her existential experiment. Milner would go on to fill her ninety-eight years with life of uncommon contentment, informed by her learnings from this intensive seven-year self-examination.
In the preface to the original edition, Milner admonishes:
Let no one think it is an easy way because it is concerned with moments of happiness rather than with stern duty or high moral endeavour. For what is really easy, as I found, is to blind one's eyes to what one really likes, to drift into accepting one's wants ready-made from other people, and to evade the continual day to day sifting of values. And finally, let no one undertake such an experiment who is not prepared to find himself more of a fool than he thought.
This disorienting yet illuminating task of turning the mind's eye inward requires a practice of recalibrating our conditioned perception. Drawing on Descartes's tenets of critical thinking, she set out to doubt her most fundamental assumptions about what made her happy, trying to learn not from reason alone but from the life of the senses. Half a century before Annie Dillard offered her beautiful lens on the two ways of seeing, Milner writes:
As soon as I began to study my perception, to look at my own experience, I found that there were different ways of perceiving and that the different ways provided me with different facts. There was a narrow focus which meant seeing life as if from blinkers and with the centre of awareness in my head; and there was a wide focus which meant knowing with the whole of my body, a way of looking which quite altered my perception of whatever I saw. And I found that the narrow focus way was the way of reason. If one was in the habit of arguing about life it was very difficult not to approach sensation with the same concentrated attention and so shut out its width and depth and height. But it was the wide focus way that made me happy.
She reflects on the sense of extreme alienation and the terror of missing out she felt at the outset of the experiment, at twenty-six:
Although I could not have told about it at the time, I can now remember the feeling of being cut off from other people, separate, shut away from whatever might be real in living. I was so dependent on other people's opinion of me that I lived in a constant dread of offending, and if it occurred to me that something I had done was not approved of I was full of uneasiness until I had put it right. I always seemed to be looking for something, always a little distracted because there was something more important to be attended to just ahead of the moment.
Throughout the book, Milner illustrates the trajectory of her growth with the living record that led to her insights, punctuating her narrative with passages from her diary penned during the seven years. One, evocative of eighteen-year-old Sylvia Plath's journal, captures the disquieting restlessness she felt:
I want to feel myself part of things, of the great drift and swirl: not cut off, missing things, like being sent to bed early as a child, the blinds being drawn while the sun and cheerful voices came through the chink from the garden.
In another, she distills the interior experience of that achingly longed-for sense of belonging to with world:
I want… the patterns and colourings on the vase on my table took on a new and intense vitality — I want to be so harmonious in myself that I can think of others and share their experiences.
Looking back on the young self who penned those journal entries at the outset of the experiment, Milner reflects:
I had felt my life to be of a dull dead-level mediocrity, with the sense of real and vital things going on round the corner, out in the streets, in other people's lives. For I had taken the surface ripples for all there was, when actually happenings of vital importance to me had been going on, not somewhere away from me, but just underneath the calm surface of my own mind. Though some of these discoveries were not entirely pleasant, bringing with them echoes of terror and despair, at least they gave me a sense of being alive.
Much of that aliveness, she notes, came from the very act of chronicling the process of self-examination, for attention is what confers interest and vitality upon life. Joining the ranks of celebrated authors who championed the benefits of keeping a diary, Milner writes:
Not only did I find that trying to describe my experience enhanced the quality of it, but also this effort to describe had made me more observant of the small movements of the mind. So now I began to discover that there were a multitude of ways of perceiving, ways that were controllable by what I can only describe as an internal gesture of the mind. It was as if one's self-awareness had a central point of interest being, the very core of one's I-ness. And this core of being could, I now discovered, be moved about at will; but to explain just how it is done to someone who has never felt it for himself is like trying to explain how to move one's ears.
This inarticulable internal gesture, Milner found, was a matter of recalibrating her habits of perceiving, looking not directly at an object of attention but taking in a fuller picture with a diffuse awareness that is "more like a spreading of invisible sentient feelers, as a sea anemone spreads wide its feathery fingers." One morning, she found herself in the forest, mesmerized by the play of sunlight and shadow through the glistening leaves of the trees, which left her awash in "wave after wave of delight" — an experience not cerebral but sensorial, animating every cell of her body. Wondering whether such full-body surrender to dimensional delight could provide an antidote to her feelings of anger and self-pity, she considers the trap of busyness by which we so often flee from the living reality of our being:
If just looking could be so satisfying, why was I always striving to have things or to get things done? Certainly I had never suspected that the key to my private reality might lie in so apparently simple a skill as the ability to let the senses roam unfettered by purposes. I began to wonder whether eyes and ears might not have a wisdom of their own.
That tuning into one's most elemental being, she came to realize, was the mightiest conduit to inhabiting one's own life with truthfulness and integrity undiluted by borrowed standards of self-actualization. Nearly half a century before the poet Robert Penn Warren contemplated the trouble with "finding yourself," Milner writes:
I had been continually exhorted to define my purpose in life, but I was now beginning to doubt whether life might not be too complex a thing to be kept within the bounds of a single formulated purpose, whether it would not burst its way out, or if the purpose were too strong, perhaps grow distorted like an oak whose trunk has been encircled with an iron band. I began to guess that my self's need was for an equilibrium, for sun, but not too much, for rain, but not always… So I began to have an idea of my life, not as the slow shaping of achievement to fit my preconceived purposes, but as the gradual discovery and growth of a purpose which I did not know. I wrote: "It will mean walking in a fog for a bit, but it's the only way which is not a presumption, forcing the self into a theory."
Distilling the essence of this reorientation of being, she adds:
I did not know that I could only get the most out of life by giving myself up to it.
Several decades later, Jeanette Winterson would write beautifully of "the paradox of active surrender" essential to our experience of art. As in art, so in life — Milner writes:
Here then was a deadlock. I wanted to get the most out of life, but the more I tried to grasp, the more I felt that I was ever outside, missing things. At that time I could not understand at all that my real purpose might be to learn to have no purposes.
Half a century after Nietzsche proclaimed that "no one can build you the bridge on which you, and only you, must cross the river of life," Milner considers the difficulty — and the triumph — of recognizing that you are crossing life on someone else's bridge:
I had at least begun to guess that my greatest need might be to let go and be free from the drive after achievement — if only I dared. I had also guessed that perhaps when I had let these go, then I might be free to become aware of some other purpose that was more fundamental, not self-imposed private ambitions but some thing which grew out of the essence of one's own nature. People said: 'Oh, be yourself at all costs'. But I had found that it was not so easy to know just what one's self was. It was far easier to want what other people seemed to want and then imagine that the choice was one's own.
"One can't write directly about the soul," Virginia Woolf wrote in her own diary in the same era. "Looked at, it vanishes." Happiness, Milner found, was similarly elusive to direct pursuit. Rather, its attainment required a wide-open attentiveness to reality, a benevolent curiosity about all that life has to offer, and a commitment not to argue with its offerings but to accept them as they come, congruous or incongruous as they may be with our desires.
Looking back on the diary entires from the final stretch of her seven-year experiment, she reflects on the hard-earned mastery of this unarguing surrender:
It struck me as odd that it had taken me so long to reach a feeling of sureness that there was something in me that would get on with the job of living without my continual tampering. I suppose I did not really reach it until I had discovered how to sink down beneath the level of chattering thoughts and simply feel what it meant to be alive.
Having termed this nonjudgmental receptivity "continual mindfulness" in her journal from the time, Milner evokes Plato's metaphor of the two charioteers of thought and reflects:
I came to the conclusion then that "continual mindfulness" could certainly not mean that my little conscious self should be entirely responsible for marshalling and arranging all my thoughts, for it simply did not know enough. It must mean, not a sergeant-major-like drilling of thoughts, but a continual readiness to look and readiness to accept whatever came…. Whenever I did so manage to win its services I began to suspect that thought, which I had always before looked on as a cart-horse, to be driven, whipped and plodding between shafts, might be really a Pegasus, so suddenly did it alight beside me from places I had no knowledge of.
Those interior unknowns, Milner discovered, were the recesses where insecurity lurked, in that ancient here-be-monsters way we humans have of filling unmapped territories with dread. She examines the vital relationship between inner security and happiness:
I had just begun to ponder over the fact that all the things which I had found to be sources of happiness seemed to depend upon the capacity to relax all straining, to widen my attention beyond the circle of personal interest, and to look detachedly at my own experience. I had just realized that this relaxing and detachment must depend on a fundamental sense of security, and yet that I could apparently never feel safe enough to do it, because there was an urge in me which I had dimly perceived but had never yet been able to face. It was then that the idea occurred to me that until you have, once at least, faced everything you know — the whole universe — with utter giving in, and let all that is "not you" flow over and engulf you, there can be no lasting sense of security.
Looking back on her seven-year study of what her moments of happiness depended on and how her thought wrapped itself around her lived experience to extract from it a felt sense, Milner summarizes how she came to discover her most authentic existential needs as a human being:
By continual watching and expression I must learn to observe my thought and maintain a vigilance, not against "wrong" thoughts, but against refusal to recognize any thought. Further, this introspection meant continual expression, not continual analysis; it meant that I must bring my thoughts and feelings up in their wholeness, not argue about them and try to pretend they were something different from what they were.

I had also learnt how to know what I wanted; to know that this is not a simple matter of momentary decision, but that it needs a rigorous watching and fierce discipline, if the clamouring conflict of likes is to be welded into a single desire. It had taught me that my day-to-day personal "wants" were really the expression of deep underlying needs, though often the distorted expression because of the confusions of blind thinking. I had learnt that if I kept my thoughts still enough and looked beneath them, then I might sometimes know what was the real need, feel it like a child leaping in the womb, though so remotely that I might easily miss it when over-busy with purposes. Really, then, I had found that there was an intuitive sense of how to live. For I had been forced to the conclusion that there was more in the mind than just reason and blind thinking, if only you knew how to look for it; the unconscious part of my mind seemed to be definitely something more than a storehouse for the confusions and shames I dared not face.

[…]

It was only when I was actively passive, and content to wait and watch, that I really knew what I wanted.
That knowledge, Milner found, arises from breaking the inertia of mindless thought that governs much of our perception, which in turn shapes our entire experience of reality. She considers what it means, and what it takes, to apprehend the world with unclouded and receptive eyes:
Blind thinking… could make me pretend I was being true to myself when really I was only being true to an infantile fear and confusion of situations; and the more confused it was the more it would call to its aid a sense of conviction. Yet for all its parade there was as much in common between its certainties and the fundamental sense of my own happiness as between the windy flappings of a newspaper in the gutter and the poise of a hovering kestrel. And only by experience of both, by digging down deep enough and watching sincerely enough, could I be sure of recognizing the difference.

By keeping a diary of what made me happy I had discovered that happiness came when I was most widely aware. So I had finally come to the conclusion that my task was to become more and more aware, more and more understanding with an understanding that was not at all the same thing as intellectual comprehension…. Without understanding, I was at the mercy of blind habit; with understanding, I could develop my own rules for living and find out which of the conflicting exhortations of a changing civilization was appropriate to my needs. And, by finding that in order to be more and more aware I had to be more and more still, I had not only come to see through my own eyes instead of at second hand, but I had also finally come to discover what was the way of escape from the imprisoning island of my own self-consciousness.
Complement the uncommonly penetrating A Life of One's Own with Hermann Hesse on the most important habit for living with presence, E.E. Cummings on being unafraid to feel, and Maurice Sendak's forgotten debut — a magnificent philosophical children's book about knowing what you really want.
---
donating = loving
Bringing you (ad-free) Brain Pickings takes me hundreds of hours each month. If you find any joy and stimulation here, please consider becoming a Supporting Member with a recurring monthly donation of your choosing, between a cup of tea and a good dinner.
---
newsletter
Brain Pickings has a free weekly newsletter. It comes out on Sundays and offers the week's most unmissable reads. Here's what to expect. Like? Sign up.
A trailblazing effort "to give, in as systematic and compact a form as possible, the history and present condition of a large group of human beings."
---
On a recent research visit to the Emily Dickinson museum and archives in Amherst, I chanced upon a most improbable discovery of forgotten, pioneering work by another titan of culture.
When thirty-one-year-old W.E.B. Du Bois (February 23, 1868–August 27, 1963) heard that the World's Fair to be held in Paris in 1900 would include a special exhibition on the subject of sociology, he saw in it an opportunity to open the world's eyes to what had been occupying him for nearly a decade — "the American Negro problem." In The Autobiography of W.E.B. Dubois: A Soliloquy on Viewing My Life from the Last Decade of Its First Century (public library), he recounts:
I wanted to set down its aim and method in some outstanding way which would bring my work to notice by the thinking world.
Since he became the first African American to receive a doctorate from Harvard, Du Bois had amassed a formidable set of statistics on the socioeconomic plight of black people in America in the decades since the transition from enslavement to freedom. But Du Bois had one pressing problem: How would he make statistics fit for an exhibition and compelling enough to compete for attention with such marvels of invention and showmanship as the talking films, panoramic paintings, escalators, and world's largest refractor telescope, all of which made their debut at the 1900 Paris Exposition?
He decided to visualize his data in a series of artful, striking diagrams that beckon both the intellect and the imagination, dispelling sociocultural misconceptions with statistics in a viscerally arresting way — a way "to give, in as systematic and compact a form as possible, the history and present condition of a large group of human beings."
During the Crimean War half a century earlier, Florence Nightingale had effected major political reform in healthcare through a pioneering use of data visualization. She designed a new type of pie chart, known today as the Nightingale rose diagram, comparing mortality rates across time in a simple, elegant histogram, which she sent to Queen Victoria as viscerally unambiguous proof of the effectiveness of her sanitation strategy.
Being exceedingly well read and indiscriminately interested in various disciplines related to social reform, Du Bois was very likely aware of Nightingale's revolutionary visualizations of statistics. With the Paris Exposition approaching, he enlisted some of his best students in rendering his statistics on four key dimensions of the black experience — "the history of the American Negro, "his present condition," "his education," and "his literature" — into a series of hand-painted ink and watercolor charts, diagrams, and figures. Du Bois took great pride in the project, conceived of and created entirely by African Americans:
We have [made] an honest, straightforward exhibit of a small nation of people, picturing their life and development without apology or gloss, and above all made by themselves.
This they accomplished in very little time and with no funding. By the end, Du Bois found himself "threatened with nervous prostration" and unable to afford proper passage to Paris, so he purchased the cheapest possible ticket and traveled in steerage in the belly of the ship. Upon arrival, he found himself "astonished to see automobiles on the streets; not many but perhaps a dozen in a day." He recalled in his autobiography:
I lived to see the jokes about the possibility of these motors displacing the horse fade away and automobiles fill the streets and cover the nations.
Amid the spectacle of astonishments, he presented thirty-two charts, 500 photographs, and a variety of maps, mounted on two-by-three-foot hinged boards that fanned out from the walls of the 20-square-foot exhibition hall — inventive visualizations of data reminiscent of Victorian mathematician Oliver Byrne's stunning 1847 illustrations of Euclid's Elements and Goethe's graphically daring diagrams of color and emotion. Aesthetically, Du Bois's visualizations evoke the iconic abstract paintings of Piet Mondrian and the pioneering color-block sculptures of Anne Truitt, but predate the influence of both by half a century away.
The exhibition was an unexampled success, earning Du Bois a gold medal in the Paris Exposition and attracting coverage from major newspapers, both black and white, in Europe and America. "This is the first time in the history of exposition abroad that the Afro-American has ever taken so important and successful a part," exclaimed the Saint Paul Appeal in October of 1900, seeing in Du Bois's exhibition "proof that all classes of [the American] population are prosperous, progressive, and valuable citizens." The project would go on to shape how Du Bois himself thought about sociology, informing the ideas with which he would set the world ablaze three years later in The Souls of Black Folk.
Complement with Du Bois's magnificent letter of life-advice to his young daughter and his correspondence with Einstein about social justice, then revisit Alan Turing's little-known biology diagrams and Giorgia Lupi's hand-drawn visualization of great writers' sleep habits and literary productivity.
Data images via The Library of Congress
---
donating = loving
Bringing you (ad-free) Brain Pickings takes me hundreds of hours each month. If you find any joy and stimulation here, please consider becoming a Supporting Member with a recurring monthly donation of your choosing, between a cup of tea and a good dinner.
---
newsletter
Brain Pickings has a free weekly newsletter. It comes out on Sundays and offers the week's most unmissable reads. Here's what to expect. Like? Sign up.
"The sort of fearless openness required to turn toward our suffering is only possible within the spacious receptivity of love."
---
"It is the most supremely interesting moment in life, the only one in fact when living seems life," wrote Alice James, the brilliant and terminally ill sister of Henry James and William James, as she reflected on how to live fully while dying. (We are, after all, always dying.) "Death is our friend precisely because it brings us into absolute and passionate presence with all that is here, that is natural, that is love," Rilke wrote a generation later from the height of life.
This notion that death grants us a most singular and intimate perspective on life, much as love does, is what Zen Hospice Project co-founder Frank Ostaseski explores in The Five Invitations: Discovering What Death Can Teach Us About Living Fully (public library) — a celebration of how the recognition that death comes to each of us, a recognition at once consolatory and conciliatory, brings us closer to one another and closer still to the innermost truth of our own being.
Orphaned as a teenager after growing up in a violent and abusive home, Ostaseski devoted his life to service and the work of healing. In his early thirties, he did volunteer work aiding Central American refugees. In the 1980s, he labored on the front lines as AIDS devastated San Francisco with incalculable losses of lives, many having only just begun. In 1987, he co-founded the city's wonderful volunteer-run Zen Hospice Project. Decades into the endeavor, a heart attack followed by open-heart surgery thrust Ostaseski into a confrontation with his own mortality. Such palpable awareness of death, he observes, vitalizes and clarifies life with tremendous power. But his most impassioned insistence is that we need not wait until we ourselves hover on the precipice of death in order to apply its clarifying force to how we live our lives.
Reflecting on the profound transformations he has witnessed in his work with thousands of dying people and their living loved ones, Ostaseski writes:
Dying is inevitable and intimate. I have seen ordinary people at the end of their lives develop profound insights and engage in a powerful process of transformation that helped them to emerge as someone larger, more expansive, and much more real than the small, separate selves they had previously taken themselves to be. This is not a fairy-tale happy ending that contradicts the suffering that came before, but rather a transcendence of tragedy…. I have witnessed a heart-opening occurring in not only people near death, but also their caregivers. They found a depth of love within themselves that they didn't know they had access to. They discovered a profound trust in the universe and the reliable goodness of humanity that never abandoned them, regardless of the suffering they encountered. If that possibility exists at the time of dying, it exists here and now.
Drawing on the ancient wisdom of Buddhism, Ostaseski considers the inseparability of life and death:
In Japanese Zen, the term shoji translates as "birth-death." There is no separation between life and death other than a small hyphen, a thin line that connects the two.

We cannot be truly alive without maintaining an awareness of death.

Death is not waiting for us at the end of a long road. Death is always with us, in the marrow of every passing moment. She is the secret teacher hiding in plain sight. She helps us to discover what matters most.
That discovery, Ostaseski argues, is an active process — one which not only can but ought to be mastered well before we find ourselves before the eternal eclipse of existence. Four decades after physicist David Bohm contemplated how our habits of mind shape our reality, Ostaseski writes:
The habits of our lives have a powerful momentum that propels us toward the moment of our death. The obvious question arises: What habits do we want to create? Our thoughts are not harmless. Thoughts manifest as actions, which in turn develop into habits, and our habits ultimately harden into character. Our unconscious relationship to thoughts can shape our perceptions, trigger reactions, and predetermine our relationship to the events of our lives.
The single most powerful interior orientation that shapes our experience of events, he reminds us, is that of love — love in the largest possible sense, one which calls to mind the poet Elizabeth Alexander's beautiful verse: "Love beyond marital, filial, national, / love that casts a widening pool of light." Looking back on his own awakening to the healing power of love, Ostaseski writes:
In the horror of my own suffering, I always had held out the hope that one day someone would rescue me. I had imagined that I would be saved by love coming toward me. Just the opposite. I was rescued when love came through me.
Death, he observes, can be an immensely powerful conduit for such an embodiment of love — something Alan Turing knew when he penned his stirring letters on love and loss. Ostaseski writes:
The boundlessness of love is made evident when the veils between this world and the invisible world are thinnest. At birth and death, love melts any division…. In such moments, we glimpse a love without limitation, a love unlike the commerce-like reciprocal exchange that characterizes many romantic relationships (as when someone else expresses love for us and we feel obliged to react in turn). This is an entirely different order of love, one that springs from the very source of our being. It recognizes and responds to the intrinsic goodness of the human heart. It is both profoundly receptive and dynamically expressive.

This facet of love… exists both before and beyond conditions. It is not something to be achieved by our personalities. It is not an idealistic love to be attained by following a certain path, nor is it the result of reaching a special spiritual state. It is always present. In a way, it is the background for all experience, the very essence of our being.

[…]

This love is the source that allows us to welcome everything and push away nothing. The sort of fearless openness required to turn toward our suffering is only possible within the spacious receptivity of love.
Drawing on his work with the dying and on the healing of his own life, Ostaseski outlines the five central "invitations" — habits of mind, orientations of spirit — through which an untruculent acceptance of death can become a love-expanding, life-expanding force:
1. Don't wait.

2. Welcome everything, push away nothing.

3. Bring your whole self to the experience.

4. Find a place of rest in the middle of things.

5. Cultivate don't know mind.
In the remainder of The Five Invitations, Ostaseski delves deeper into each of these precepts to distill its vital lifeblood into insights and practices with which to enrich and ennoble our diurnal existence. Complement it with Oliver Sacks on death and the redemptive radiance of a life fully lived, psychoanalyst Adam Phillips on how Darwin and Freud shaped our relationship with death, these seven unusual children's books about mortality, and Seneca on the key to resilience in the face of loss.
---
donating = loving
Bringing you (ad-free) Brain Pickings takes me hundreds of hours each month. If you find any joy and stimulation here, please consider becoming a Supporting Member with a recurring monthly donation of your choosing, between a cup of tea and a good dinner.
---
newsletter
Brain Pickings has a free weekly newsletter. It comes out on Sundays and offers the week's most unmissable reads. Here's what to expect. Like? Sign up.
"Why do you paint? For exactly the same reason I breathe."
---
"The Artist is no other than he who unlearns what he has learned, in order to know himself," wrote E.E. Cummings (October 14, 1894–September 3, 1962) — an artist who withstood some spectacularly obtuse criticism for unlearning tradition to press forward with a daring creative vision for the possibilities of language and form that would forever change the landscape of literature. Even the way he signed his name became the subject of controversy and enduring popular misconception. (In fact, contrary to the latter, Cummings himself used both all-lowercase and capitalized versions in signing his work, but capitalized more frequently than not.)
The poet applied the same ardor for felicitous experimentation to his other great passion: painting, which he considered his "twin obsession," joining the canon of great writers who were also, unbeknown to most of their readers, pictorial artists — a canon that includes Sylvia Plath's visual art, Vladimir Nabokov's butterfly studies, J.R.R. Tolkien's illustrations, Richard Feynman's sketches, William Faulkner's Jazz Age etchings, Flannery O'Connor's cartoons, and Zelda Fitzgerald's watercolors.
In a delightful performance of poetic role-play, Cummings contemplated his dual passion in the foreword to a catalogue for the one-man exhibition he had the spring after his fiftieth birthday at the Memorial Gallery in Rochester, New York, later included in E.E. Cummings: A Miscellany Revised (public library) — the out-of-print treasure that gave us Cummings on what it really means to be an artist and his electrifying advice on the courage to be yourself.
In a dialectic prose poem both playful and profound, he sunders himself into critical interlocutor and answering artist — an artist who speaks with the soul-wink of a Zen Buddhist philosopher:
Why do you paint?
For exactly the same reason I breathe.
That's not an answer.
There isn't any answer.
How long hasn't there been any answer?
As long as I can remember.
And how long have you written?
As long as I can remember.
I mean poetry.
So do I.
Tell me, doesn't your painting interfere with your writing?
Quite the contrary: they love each other dearly.
They're very different.
Very: one is painting and one is writing.
But your poems are rather hard to understand, whereas your paintings are so easy.
Easy?
Of course — you paint flowers and girls and sunsets; things that everybody understands.
I never met him.
Who?
Everybody.
Did you ever hear of nonrepresentational painting?
I am.
Pardon me?
I am a painter, and painting is nonrepresentational.
Not all painting.
No: housepainting is representational.
And what does a housepainter represent?
Ten dollars an hour.
In other words, you don't want to be serious —
It takes two to be serious.
Well, let me see… oh, yes, one more question: where will you live after this war is over?
In China; as usual.
China?
Of course.
Whereabouts in China?
Where a painter is a poet.
More than seven decades later, the wonderful hope & feathers art gallery in Amherst, Massachusetts, exhibited a selection of Cummings's sketches, watercolors, and oil paintings, many of them never previously shown. These visual bursts of delight — lightscapes, cloudscapes, treescapes, and many portraits of Marion Morehouse, the love of his life — radiate the same combination of childlike wonder and intensity that marks his poems.
Complement with Cummings's line drawings and refections on art, then revisit the little-known children's book he wrote for his only daughter, Amanda Palmer's beautiful reading of his poem "Humanity i love you", and an impossibly lovely picture-book celebrating his life and legacy.
Artwork via hope & feathers
---
donating = loving
Bringing you (ad-free) Brain Pickings takes me hundreds of hours each month. If you find any joy and stimulation here, please consider becoming a Supporting Member with a recurring monthly donation of your choosing, between a cup of tea and a good dinner.
---
newsletter
Brain Pickings has a free weekly newsletter. It comes out on Sundays and offers the week's most unmissable reads. Here's what to expect. Like? Sign up.
"Freedom is the capacity to pause in the face of stimuli from many directions at once and, in this pause, to throw one's weight toward this response rather than that one."
---
"Everything can be taken from a man," the great Austrian psychiatrist and Holocaust survivor Viktor Frankl wrote in his timeless treatise on the human search for meaning, "but one thing: the last of the human freedoms — to choose one's attitude in any given set of circumstances, to choose one's own way." A generation later, James Baldwin examined how we imprison ourselves and asserted: "Freedom is not something that anybody can be given; freedom is something people take and people are as free as they want to be."
These are discomfiting sentiments, for they annihilate the protective possibility for self-victimization and place the responsibility for freedom squarely on our own shoulders — a responsibility whose first demand is that we learn to want to be free.
How to do that is what the existential psychologist Rollo May (April 21, 1909–October 22, 1994) explores in his 1981 book Freedom and Destiny (public library) — the source of his insight into the constructive side of despair and the psychology of joy.
In his definition of freedom, May outlines the single most important internal discipline by which we attain self-liberation:
Freedom is the capacity to pause in the face of stimuli from many directions at once and, in this pause, to throw one's weight toward this response rather than that one.
Decades later, the English psychoanalyst Adam Phillips would complement this notion with his kindred case for the paradoxical value of our unlived lives, suggesting that contentment — which is a supreme species of freedom — lies largely in the acceptance of missing out, of tuning out most of the stimuli with which life bombards us. May considers this existential aspect of the pause beyond its practical utility in the immediacy of the moment:
The pause is especially important for the freedom of being, what I have called essential freedom. For it is in the pause that we experience the context out of which freedom comes. In the pause we wonder, reflect, sense awe, and conceive of eternity. The pause is when we open ourselves for the moment to the concepts of both freedom and destiny.
Complement Freedom and Destiny with Simone de Beauvoir on what freedom really means and the great Buddhist teacher D.T. Suzuki on the Zen path to freedom, then revisit May on how to move through times of radical transition.
---
donating = loving
Bringing you (ad-free) Brain Pickings takes me hundreds of hours each month. If you find any joy and stimulation here, please consider becoming a Supporting Member with a recurring monthly donation of your choosing, between a cup of tea and a good dinner.
---
newsletter
Brain Pickings has a free weekly newsletter. It comes out on Sundays and offers the week's most unmissable reads. Here's what to expect. Like? Sign up.
"Why ask art into a life at all, if not to be transformed and enlarged by its presence and mysterious means?… And by changing selves, one by one, art changes also the outer world that selves create and share."
---
"Art is not a plaything, but a necessity," Rebecca West wrote in her stunning 1941 reflection on how art transforms mere existence into meaningful being, "and its essence, form, is not a decorative adjustment, but a cup into which life can be poured and lifted to the lips and be tasted."
Few cups hold life more sturdily and splendidly than poetry. Understanding the wellspring of magic that grants the poetic form its power can only be done, must only be done, by plumbing the deepest groundwater from which all great art springs and tracing the rivulets that slake the most eternal thirsts of the human spirit.
That is what Jane Hirshfield, who composes poems of contemplative beauty and unquiet wakefulness and who has limned the inner work of creativity with uncommon insight, accomplishes in Ten Windows: How Great Poems Transform the World (public library). She frames the guiding spirit of her inquiry:
How do poems — how does art — work? Under that question, inevitably, is another: How do we?
Hirshfield writes:
Good art is a truing of vision, in the way a saw is trued in the saw shop, to cut more cleanly. It is also a changing of vision. Entering a good poem, a person feels, tastes, hears, thinks, and sees in altered ways. Why ask art into a life at all, if not to be transformed and enlarged by its presence and mysterious means? … And by changing selves, one by one, art changes also the outer world that selves create and share…. Inside the intricate clockworks of language and music, event and life, what allows and invites us to feel and know as we do, and then increase our feeling and knowing? Such a question cannot be answered. "We" are different, from one another and, moment by moment, from even ourselves. "Art," too, is a word deceptively single of surface. Still, following this question for thirty years has given me pleasure, and some sense of approaching more nearly a destination whose center cannot ever be mapped or reached.
Her insight into the interior machinery of this poetic transformation radiates beyond poetry to illuminate all powerful art, while still speaking to poetry's unexampled power:
A mysterious quickening inhabits the depths of any good poem—protean, elusive, alive in its own right…. We feel something stir, shiver, swim its way into the world when a good poem opens its eyes. Poetry's work is not simply the recording of inner or outer perception; it makes by words and music new possibilities of perceiving…. The eyes and ears must learn to abandon the habits of useful serving and take up instead a participatory delight in their own ends. A work of art is not a piece of fruit lifted from a tree branch: it is a ripening collaboration of artist, receiver, and world.

[…]

All writers recognize this surge of striking; in its energies the objects of the world are made new, alchemized by their passage through the imaginal, musical, world-foraging and word-forging mind.

This altered vision is the secret happiness of poems, of poets. It is as if the poem encounters the world and finds in it a hidden language, a Braille unreadable except when raised by the awakened imaginative mind.
And yet for all its kinship with other forms of art, poetry does work us over in a singular way, which Hirshfield captures with exhilarating precision:
Poetry itself, when allowed to, becomes within us a playable organ of perception, sounding out its own forms of knowledge and forms of discovery. Poems do not simply express. They make, they find, they sound (in both meanings of that word) things undiscoverable by other means.

[…]

A poem is not the outer event or phenomenon it ostensibly describes, nor is it the feeling or insight it may seem to reveal or evoke. A poem may involve both, but is, more complexly, a living fabrication of new comprehension — "fabrication" meaning, not accidentally, both "lie," "falsehood," and, more simply and fundamentally, anything created and made: the bringing of something freshly into being. Fabric, whether of material or mind, is an interwoven invention: some substance — silk or cotton, wool or image — made stronger, larger than itself, by the dual-natured meeting of warp thread and weft thread. A work of art holds our lives as they are known when fully engaged with the multiple, crossing experience-strands of self, language, culture, emotion, senses, and mind.
Above all, poetry unpeels the rind of habit from the living instrument of our perception. More than two centuries after William Blake wrote in his most exquisite letter that "the tree which moves some to tears of joy is in the eyes of others only a green thing which stands in the way," Hirshfield writes:
The desire of monks and mystics is not unlike that of artists: to perceive the extraordinary within the ordinary by changing not the world but the eyes that look… To form the intention of new awareness is already to transform and be transformed.
In this way, a great poem, like any great work of art, is subject to the central paradox of all transformative experience — the self that is cannot imagine the self that can be, for the very faculty that does the imagining is found on the other side of the transformation. But poetry, Hirshfield suggests, equips us with that rare faculty of recognition that bridges the experiential abyss between actual self and possible self:
A poem plucks the interconnection of the experiencing self and all being. In poetry's words, life calls to life with the same inevitability and gladness that bird calls to bird, whale to whale, frog to frog. Listening across the night or ocean or pond, they recognize one another and are warmed by that knowledge.
Ten Windows is a hearth of a read in its entirety. Complement it with Hirshfield on the art of concentration and Jeanette Winterson on how art transfigure us, then devour some exquisite poems that embody this transformative power: "Planetarium" by Adrienne Rich, "Having It Out with Melancholy" by Jane Kenyon, "Won't you celebrate with me" by Lucille Clifton, "While I was fearing it, it came" by Emily Dickinson, and "Possibilities" by Wisława Szymborska.
---
donating = loving
Bringing you (ad-free) Brain Pickings takes me hundreds of hours each month. If you find any joy and stimulation here, please consider becoming a Supporting Member with a recurring monthly donation of your choosing, between a cup of tea and a good dinner.
---
newsletter
Brain Pickings has a free weekly newsletter. It comes out on Sundays and offers the week's most unmissable reads. Here's what to expect. Like? Sign up.