"Virtually as soon as humans developed the ability to speak and write, somebody somewhere felt the desire to say something to somebody else that could not be understood by others."
---
During WWII, when Richard Feynman was recruited as one of the country's most promising physicists to work on the Manhattan Project in a secret laboratory in Los Alamos, his young wife Arline was writing him love letters in code from her deathbed. While Arline was merely having fun with the challenge of bypassing the censors at the laboratory's Intelligence Office, all across the country thousands of women were working as cryptographers for the government — women who would come to constitute more than half of America's codebreaking force during the war. While Alan Turing was decrypting Nazi communication across the Atlantic, some eleven thousand women were breaking enemy code in America.
Their story, as heroic as that of the women who dressed and fought as men in the Civil War, as fascinating and untold as those of the "Harvard Computers" who revolutionized astronomy in the nineteenth century and the black women mathematicians who powered space exploration in the twentieth, is what Liza Mundy tells in Code Girls: The Untold Story of the American Women Code Breakers of World War II (public library).
A splendid writer and an impressive scholar, Mundy tracked down and interviewed more than twenty surviving "code girls," trawled hundreds of boxes containing archival documents, and successfully petitioned for the declassification of more than a dozen oral histories. Out of these puzzle pieces she constructs a masterly portrait of the brilliant, unheralded women — women with names like Blanche and Edith and Dot — who were recruited into lives they never could have imagined, lives believed to have saved incalculable other lives by bringing the war to a sooner end.
Driven partly by patriotism, but mostly by pure love of that singular intersection of mathematics and language where cryptography lives, these "high grade" young women, as the military recruiters called them, came from all over the country and had only one essential thing in common — their answers to two seemingly strange questions. Mundy traces the inception of this female codebreaking force:
A handful of letters materialized in college mailboxes as early as November 1941. Ann White, a senior at Wellesley College in Massachusetts, received hers on a fall afternoon not long after leaving an exiled poet's lecture on Spanish romanticism.

The letter was waiting when she returned to her dormitory for lunch. Opening it, she was astonished to see that it had been sent by Helen Dodson, a professor in Wellesley's Astronomy Department. Miss Dodson was inviting her to a private interview in the observatory. Ann, a German major, had the sinking feeling she might be required to take an astronomy course in order to graduate. But a few days later, when Ann made her way along Wellesley's Meadow Path and entered the observatory, a low domed building secluded on a hill far from the center of campus, she found that Helen Dodson had only two questions to ask her.

Did Ann White like crossword puzzles, and was she engaged to be married?

Elizabeth Colby, a Wellesley math major, received the same unexpected summons. So did Nan Westcott, a botany major; Edith Uhe (psychology); Gloria Bosetti (Italian); Blanche DePuy (Spanish); Bea Norton (history); and Ann White's good friend Louise Wilde, an English major. In all, more than twenty Wellesley seniors received a secret invitation and gave the same replies. Yes, they liked crossword puzzles, and no, they were not on the brink of marriage.
Letters and clandestine questioning sessions spread across other campuses, particularly those known for strong scientific curricula — from Vassar, where astronomer Maria Mitchell paved the way for American women in science, to Mount Holyoke, the "castle of science" where Emily Dickinson composed her botanical herbarium. The young women who answered the odd questions correctly were summoned to secret meetings, where they learned they were being invited to work for the U.S. Navy as "cryptanalysts." They were to take a training in codebreaking and, if they completed it successfully, would take jobs with the Navy after graduation, as civilians. They could tell no one about the appointment — not their parents, not their girlfriends, not their fiancés.
First, they had to solve a series of problem sets, which would be graded in Washington to determine if they made the cut to the next stage. Mundy writes:
And so the young women did their strange new homework. They learned which letters of the English language occur with the greatest frequency; which letters often travel together in pairs, like s and t; which travel in triplets, like est and ing and ive, or in packs of four, like tion. They studied terms like "route transposition" and "cipher alphabets" and "polyalphabetic substitution cipher." They mastered the Vigenère square, a method of disguising letters using a tabular method dating back to the Renaissance. They learned about things called the Playfair and Wheatstone ciphers. They pulled strips of paper through holes cut in cardboard. They strung quilts across their rooms so that roommates who had not been invited to take the secret course could not see what they were up to. They hid homework under desk blotters. They did not use the term "code breaking" outside the confines of the weekly meetings, not even to friends taking the same course.
These young women's acumen, and their willingness to accept the cryptic invitations, would become America's secret weapon in assembling a formidable wartime codebreaking operation in record time. They would also furnish a different model of genius — one more akin to the relational genius that makes a forest successful. Mundy writes:
Code breaking is far from a solitary endeavor, and in many ways it's the opposite of genius. Or, rather: Genius itself is often a collective phenomenon. Success in code breaking depends on flashes of inspiration, yes, but it also depends on the careful maintaining of files, so that a coded message that has just arrived can be compared to a similar message that came in six months ago. Code breaking during World War II was a gigantic team effort. The war's cryptanalytic achievements were what Frank Raven, a renowned naval code breaker from Yale who supervised a team of women, called "crew jobs." These units were like giant brains; the people working in them were a living, breathing, shared memory. Codes are broken not by solitary individuals but by groups of people trading pieces of things they have learned and noticed and collected, little glittering bits of numbers and other useful items they have stored up in their heads like magpies, things they remember while looking over one another's shoulders, pointing out patterns that turn out to be the key that unlocks the code.
But although codebreaking has entered the popular imagination through the portal of war, often depicted with a kind of intellectual glamor that aligns it with spies and superheroes, it spans a far vaster cultural spectrum of uses as a tool of communication and un-communication. Mundy examines its history and essential elements:
Codes have been around for as long as civilization, maybe longer. Virtually as soon as humans developed the ability to speak and write, somebody somewhere felt the desire to say something to somebody else that could not be understood by others. The point of a coded message is to engage in intimate, often urgent communication with another person and to exclude others from reading or listening in. It is a system designed to enable communication and to prevent it.

Both aspects are important. A good code must be simple enough to be readily used by those privy to the system but tough enough that it can't be easily cracked by those who are not. Julius Caesar developed a cipher in which each letter was replaced by a letter three spaces ahead in the alphabet (A would be changed to D, B to E, and so forth), which met the ease-of-use requirement but did not satisfy the "toughness" standard. Mary, Queen of Scots, used coded missives to communicate with the faction that supported her claim to the English throne, which — unfortunately for her — were read by her cousin Elizabeth and led to her beheading. In medieval Europe, with its shifting alliances and palace intrigues, coded letters were an accepted convention, and so were quiet attempts to slice open diplomatic pouches and read them. Monks used codes, as did Charlemagne, the Inquisitor of Malta, the Vatican (enthusiastically and often), Islamic scholars, clandestine lovers. So did Egyptian rulers and Arab philosophers. The European Renaissance — with its flowering of printing and literature and a coming-together of mathematical and linguistic learning — led to a number of new cryptographic systems. Armchair philosophers amused themselves pursuing the "perfect cipher," fooling around with clever tables and boxes that provided ways to replace or redistribute the letters in a message, which could be sent as gibberish and reassembled at the other end. Some of these clever tables were not broken for centuries; trying to solve them became a Holmes-and-Moriarty contest among thinkers around the globe.
Even in the context of war, even in the subset of women cryptographers, the history of codebreaking predates WWII. It stretches back to the world's first Great War, to a strange haven under the auspices of a Mad Hatter character by the name of George Fabyan — an eccentric, habitually disheveled millionaire with little formal education, who built himself an elaborate private Wonderland complete with a working lighthouse, a Japanese garden, a Roman-style bathing pool fed by fresh spring water, a Dutch mill transported piece by piece from Holland, and an enormous rope replica of a spider's web for recreation. On these strange grounds, Fabyan constructed Riverbank Laboratories — a pseudo-scientific shrine to his determination to "wrest the secrets of nature" by way of acoustics, agriculture, and, crucially, literary manuscripts.
Fabyan subscribed to a conspiracy theory that the works of William Shakespeare were actually authored by Sir Francis Bacon, who allegedly encoded evidence of his authorship into the texts. The millionaire acquired rare manuscripts, including a 1623 folio of one of Shakespeare's plays, then hired a team of researchers — he could afford the best minds in the country — to prove the theory by analyzing the text in search of coded messages. Under these improbable circumstances, he incubated the talent that would become the U.S. military's first concerted cryptanalytic force.
Among Fabyan's hires was Elizebeth Smith — an intelligent and driven young midwesterner, one of nine children, who had put herself through college after her father denied her the opportunity. In 1916, Fabyan recruited Smith to be the public face of his Baconian codebreaking operation. Soon after she moved to Riverbank Laboratories, Smith began to suspect that the Shakespearian conspiracy theory was just that, sustained by a cultish team of cranks who fed on confirmation bias as they searched for "evidence." Among Fabyan's staff was another doubter — William Friedman, a polymathish geneticist from Cornell, living on the second floor of the windmill. Elizebeth and William bonded over their dissent on long bike rides and swims in the Roman pool. Within a year, they were married — a marriage of equals in every way. But although they saw clearly the ludicrousness of Fabyan's theory, they were too fascinated by the pure art-science of codes and ciphers to leave. Elizebeth moved into the windmill. The couple would soon become the country's most sought-after codebreaking team as the government outsourced its cryptanalytic efforts to Riverbank. But although the Friedmans worked in tandem, when the Army set out to hire them, they offered William $3,000 and Elizebeth $1,520.
When the team began working for the government in Washington — both still in their twenties, heading a team of thirty — they were decoding every kind of intercepted foreign communication suspected to contain military information. Some did. Most did not — one turned out to be a Czechoslovakian love letter.
Elizebeth Friedman — who went on to have a formidable career in law enforcement, training men for a new codebreaking unit for the Coast Guard — is one of the many women whose stories, all different and all fascinating, Mundy tells in Code Girls, a thoroughly wonderful read in its entirety. Complement it with the story of the the unheralded women astronomers who revolutionized our understanding of the universe decades before they could vote.
---
donating = loving
Bringing you (ad-free) Brain Pickings takes me hundreds of hours each month. If you find any joy and stimulation here, please consider becoming a Supporting Member with a recurring monthly donation of your choosing, between a cup of tea and a good dinner.
---
newsletter
Brain Pickings has a free weekly newsletter. It comes out on Sundays and offers the week's most unmissable reads. Here's what to expect. Like? Sign up.
"We cannot step outside life's songs. This music made us; it is our nature."
---
"Trees speak to the mind, and tell us many things, and teach us many good lessons," an English gardener wrote in the seventeenth century. "When we have learned how to listen to trees," Hermann Hesse rhapsodized two centuries later in his lyrical love letter to our arboreal companions, "then the brevity and the quickness and the childlike hastiness of our thoughts achieve an incomparable joy."
For biologist David George Haskell, the notion of listening to trees is neither metaphysical abstraction nor mere metaphor.
In The Songs of Trees: Stories from Nature's Great Connectors (public library), Haskell proves himself to be the rare kind of scientist Rachel Carson was when long ago she pioneered a new cultural aesthetic of poetic prose about science, governed by her conviction that "there can be no separate literature of science" because "the aim of science is to discover and illuminate truth," which is also the aim of literature.
It is in such lyrical prose and with an almost spiritual reverence for trees that Haskell illuminates his subject — the masterful, magical way in which nature weaves the warp thread of individual organisms and the weft thread of relationships into the fabric of life.
Haskell writes:
For the Homeric Greeks, kleos, fame, was made of song. Vibrations in air contained the measure and memory of a person's life.

To listen was therefore to learn what endures.

I turned my ear to trees, seeking ecological kleos. I found no heroes, no individuals around whom history pivots. Instead, living memories of trees, manifest in their songs, tell of life's community, a net of relations. We humans belong within this conversation, as blood kin and incarnate members. To listen is therefore to hear our voices and those of our family.

[…]

To listen is therefore to touch a stethoscope to the skin of a landscape, to hear what stirs below.
Haskell visits a dozen gloriously different trees from around the world — from the hazel of Scotland to the maples of Tennessee to the white pines of Japan's Miyajima Island — to wrest from them wisdom on what he calls "ecological aesthetics," a view of beauty not as an individual property but as a relational feature of the web of life, belonging to us as we to it. (Little wonder that trees are our mightiest metaphor for the cycle of life.) From this recognition of delicate mutuality arises a larger belonging, which cannot but inspire a profound sense of ecological responsibility.
Haskell writes:
We're all — trees, humans, insects, birds, bacteria — pluralities. Life is embodied network. These living networks are not places of omnibenevolent Oneness. Instead, they are where ecological and evolutionary tensions between cooperation and conflict are negotiated and resolved. These struggles often result not in the evolution of stronger, more disconnected selves but in the dissolution of the self into relationship.

Because life is network, there is no "nature" or "environment," separate and apart from humans. We are part of the community of life, composed of relationships with "others," so the human/nature duality that lives near the heart of many philosophies is, from a biological perspective, illusory. We are not, in the words of the folk hymn, wayfaring strangers traveling through this world. Nor are we the estranged creatures of Wordsworth's lyrical ballads, fallen out of Nature into a "stagnant pool" of artifice where we misshape "the beauteous forms of things." Our bodies and minds, our "Science and Art," are as natural and wild as they ever were.

We cannot step outside life's songs. This music made us; it is our nature.

Our ethic must therefore be one of belonging, an imperative made all the more urgent by the many ways that human actions are fraying, rewiring, and severing biological networks worldwide. To listen to trees, nature's great connectors, is therefore to learn how to inhabit the relationships that give life its source, substance, and beauty.
Haskell follows the thread of relationship to the lushest arboreal habitat in the world — a symphonic sixteen-thousand-square-kilometer expanse of Amazonian rainforest in a wildlife and ethnic reserve in Ecuador, where a single hectare contains more tree species than the whole of North America. He limns this otherworldly wonderland, transliterating its peculiar language:
Amazonian rain differs not just in the volume of what it has to tell — three and a half meters dropped every year, six times gray London's count — but in its vocabulary and syntax. Invisible spores and plant chemicals mist the air above the forest canopy. These aerosols are the seeds onto which water vapor coalesces, then swells. Every teaspoon of air here has a thousand or more of these particles, a haze ten times less dense than air away from the Amazon. Wherever people aggregate in significant numbers, we loose to the sky billions of particles from engines and chimneys. Like birds in a dust bath, the vigorous flapping of our industrial lives raises a fog. Each fleck of pollution, dusty mote of soil, or spore from a woodland is a potential raindrop. The Amazon forest is vast, and over much of its extent the air is mostly a product of the forest, not the activities of industrious birds. Winds sometimes bring pulses of dust from Africa or smog from a city, but mostly the Amazon speaks its own tongue. With fewer seeds and abundant water vapor, raindrops bloat to exceptional sizes. The rain falls in big syllables, phonemes unlike the clipped rain speech of most other landmasses.

We hear the rain not through silent falling water but in the many translations delivered by objects that the rain encounters. Like any language, especially one with so much to pour out and so many waiting interpreters, the sky's linguistic foundations are expressed in an exuberance of form: downpours turn tin roofs into sheets of screaming vibration; rain smatters onto the wings of hundreds of bats, each drop shattering, then falling into the river below the bats' skimming flight; heavy-misted clouds sag into treetops and dampen leaves without a drop falling, their touch producing the sound of an inked brush on a page.
The tree itself stands as an acoustic microcosm of the rainforest:
In the ceibo's crown, botanical acoustic diversity is present, but it is more subtle. Drops are smaller and create a sound like river rapids in the leaves of the many surrounding trees, obscuring variations in the sounds of individual leaves. Because I'm standing high up in the branches of an emergent tree, a tree that arches over all others, the sound of the river rapids comes from beneath my feet. I feel inverted, like an image in a teardrop, disoriented by hearing forest rain under my soles. My ascent, up a forty-meter series of metal ladders, has carried me through the rain layers: The sounds of rain on litter and understory plants fade a meter or two above the ground, replaced by the spare, irregular spat of drops on sparse leaves, stems reaching up to the light, and roots drilling down. At twenty meters up, the foliage thickens and the rapids begin. As I climb higher, the sounds of individual trees push forward, then recede, first a speed-typist's clatter from a strangler fig, then rasping drops glancing across hirsute vine leaves. I top the rapids' surface and the roar moves below me, unveiling patters on fleshy orchid leaves, greasy impacts on bromeliads, and low clacks on the elephant ears of Philodendron. Every tree surface is crowded with greenery; hundreds of plant species inhabit the ceibo's crown.
In the ceibo Haskell finds a living testament to the nonexistence of the self to which we humans so habitually cling. A century after young Jorge Luis Borges contemplated how the self dissolves in time and relationship, Haskell writes:
This dissolution of individuality into relationship is how the ceibo and all its community survive the rigors of the forest. Where the art of war is so supremely well developed, survival paradoxically involves surrender, giving up the self in a union with allies.

[…]

The forest is not a collection of entities… it is a place entirely made from strands of relationship.
The Songs of Trees is a resplendent read in its entirety, kindred to both Walt Whitman's exultation of trees and bryologist Robin Wall Kimmerer's poetic celebration of moss. Complement it with the fascinating science of what trees feel and how they communicate, then revisit my eulogy for a beloved tree and this illustrated atlas of the world's most unusual trees.
---
donating = loving
Bringing you (ad-free) Brain Pickings takes me hundreds of hours each month. If you find any joy and stimulation here, please consider becoming a Supporting Member with a recurring monthly donation of your choosing, between a cup of tea and a good dinner.
---
newsletter
Brain Pickings has a free weekly newsletter. It comes out on Sundays and offers the week's most unmissable reads. Here's what to expect. Like? Sign up.
From black holes to the multiverse, a cosmic comic celebrating the endangered art of human conversation.
---
"Words are events, they do things, change things," Ursula K. Le Guin wrote in extolling the magic of real human conversation. "They transform both speaker and hearer; they feed energy back and forth and amplify it. They feed understanding or emotion back and forth and amplify it." Such unsurpassed amplification of understanding is why dialogue has reigned as monarch of thought-transformation at least since the days of Plato. It is not coincidental that Galileo reconfigured our understanding of the universe in a revolutionary treatise he titled Dialogue Concerning the Two Chief World Systems, nor that it was in dialogue James Baldwin and Margaret Mead reached insight into the question of race tenfold deeper and more nuanced than anything today's ping-pong of opinions produces.
That mighty conduit of understanding is what English theoretical physicist and Scientific Controversies alumnus Clifford Johnson employs in The Dialogues: Conversations about the Nature of the Universe (public library) — a most unusual visual eavesdropping on a cast of intelligent, relatable characters discussing some of the most fascinating frontiers of science.
Strikingly, Johnson illustrated the book himself — one of the world's preeminent scientific minds, specializing in particle physics and superstring theory, he took a semester off teaching to teach himself to draw. I hesitate to call the result a "graphic novel," a term unfit for a work of nonfiction — perhaps "cosmic comic" would be more accurate, though this seems to somehow diminish the depth and richness of the subjects Johnson explores, among which are black holes, relativity, string theory, quantum electrodynamics, the question of whether the universe is infinite or finite, or whether it is even a universe or a multiverse.
Much of the dialogue ventures boldly into the borderland of science and philosophy, that seductive lacuna between truth and meaning. A man on a train asks his travel companion whether mathematics is invented or discovered. "I'm down on the side that says we can think of all kinds of crazy things inspired by nature," she answers, "but it doesn't mean that those things are in nature. You know, we take an idea and we extrapolate. We are imaginative creatures. But we don't discover the mathematics, we're making it up." Skeptical, the man asks whether this means that Newton invented calculus, "even though it turns out that it is everywhere around us in nature." "Ah, but is it? Is it really?" his companion counters, then launches into an elegant defense of her invention hypothesis:
There are a great many unsubtle ways to address diversity as an issue of social justice, from polemic proclamations to crude finger-pointing to passive complaint. All of them are, in my view, invariably inferior to what is perhaps the only effective approach: Simply enacting, without fuss and fanfare, a juster alternative. That is what Johnson — a black Englishman himself — accomplishes by populating his panels with characters of varied races, genders, and nationalities, who interpolate between the roles of explainer and explainee without any dominant pattern of authority. A black woman explains relativity and spacetime to a white man. A Hispanic family commences an inquiry into the origin of matter around the dinner table. A black man helps a white woman see the beauty of Maxwell's equations. But there is no trace of the endemic identity politics afflicting so much of contemporary culture. Instead, what emerges is a celebration of the poetics of curiosity, serenading the most elemental core of being human — that is, of being creatures born to wonder about the universe, our place in it, and what it all means.
One chapter tackles the abiding perplexity of why we long for immortality in a universe governed by constant change:
When the immortality-skeptic points out that religions tend to be "all about power in one form or another," her companion glooms over how depressing it is to view life as bereft of meaning. (Where is Alan Watts to ungloom him with the perfect quip that "if the universe is meaningless, so is the statement that it is so"?) In a sentiment kindred to physicist Sean Carroll's notion of "poetic naturalism," she suggests that death is a source of life. When her new friend mistakes this for the contrived notion of "pushing daisies," she invites him to contemplate a model of greater complexity and, paradoxically, of great simplicity — one that begins with daisies and ends with the universe itself:
Unconvinced, her companion counters that this is a circular argument — something must be alive in order for it to be dead. A star, he asserts — apparently never having seen Carl Sagan's stellar primer — is not alive. Taking him through the chemical composition of stars — a landmark discovery by pioneering astrophysicist Cecilia Payne — she likens the chemical cycle of stars, fertilized by gravity, to a botanical system in which a plant lives by synthesizing vital elements from the air and water before dying and returning those elements to the soil, where they come to nurture other life forms, including us. Still unwilling to let go of his reluctance, he reminds her that they began with the question of love, which he sees as inseparable from the notion of an inner essence, a soul. Without seeing the soul as immortal, he asserts with growing discomposure, life would be meaningless. Calmly, patiently, having seen that dry reason has failed to persuade, she offers an illustrative analogy instead:
Complement Johnson's The Dialogues: Conversations about the Nature of the Universe with neuroscientists Hana Roš and Matteo Farinella's comic about how the brain works, then revisit mathematician Marcus du Sautoy on the most alluring edges of the unknown and theoretical cosmologist Roberto Trotta's poetic illustrated primer on the universe, written using only the 1,000 most common English words.
Page illustrations courtesy of MIT Press
---
donating = loving
Bringing you (ad-free) Brain Pickings takes me hundreds of hours each month. If you find any joy and stimulation here, please consider becoming a Supporting Member with a recurring monthly donation of your choosing, between a cup of tea and a good dinner.
---
newsletter
Brain Pickings has a free weekly newsletter. It comes out on Sundays and offers the week's most unmissable reads. Here's what to expect. Like? Sign up.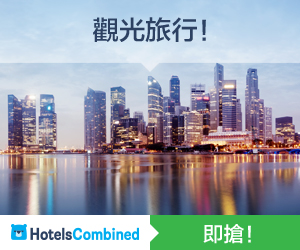 "Anger continued on past its usefulness becomes unjust, then dangerous… It fuels not positive activism but regression, obsession, vengeance, self-righteousness. Corrosive, it feeds off itself, destroying its host in the process."
---
The poet May Sarton experienced anger as "a huge creative urge gone into reverse." Philosopher Martha Nussbaum has argued that it is often "an alluring substitute for grieving," granting us the illusion of agency in situations that bereave of us of control. Poet and philosopher David Whyte pulled on anger's weft thread to reclaim it as "the deepest form of compassion." But anger, like silence, is of many kinds and thunders across a vast landscape of contexts, most of its storms ruinous, and some, just maybe, redemptive.
That is what the sharp-minded, large-spirited, incomparably brilliant Ursula K. Le Guin examines in an essay titled "About Anger," found in her altogether fantastic nonfiction collection No Time to Spare: Thinking About What Matters (public library).
Le Guin begins with a case study in the cultural history of anger as a tool of social change — epoch-making change she lived through and helped engender:
In the consciousness-raising days of the second wave of feminism, we made a big deal out of anger, the anger of women. We praised it and cultivated it as a virtue. We learned to boast of being angry, to swagger our rage, to play the Fury.

We were right to do so. We were telling women who believed they should patiently endure insults, injuries, and abuse that they had every reason to be angry. We were rousing people to feel and see injustice, the methodical mistreatment to which women were subjected, the almost universal disrespect of the human rights of women, and to resent and refuse it for themselves and for others. Indignation, forcibly expressed, is an appropriate response to injustice. Indignation draws strength from outrage, and outrage draws strength from rage. There is a time for anger, and that was such a time.

Anger is a useful, perhaps indispensable tool in motivating resistance to injustice. But I think it is a weapon — a tool useful only in combat and self-defense.
Le Guin considers how the uses of anger can metastasize into misuses when its aims are left uncalibrated under the ferment of time:
Anger points powerfully to the denial of rights, but the exercise of rights can't live and thrive on anger. It lives and thrives on the dogged pursuit of justice.

[…]

Anger continued on past its usefulness becomes unjust, then dangerous. Nursed for its own sake, valued as an end in itself, it loses its goal. It fuels not positive activism but regression, obsession, vengeance, self-righteousness. Corrosive, it feeds off itself, destroying its host in the process.
A century and a half after Walt Whitman admonished that "America, if eligible at all to downfall and ruin, is eligible within herself, not without," Le Guin adds:
The racism, misogyny, and counter-rationality of the reactionary right in American politics for the last several years is a frightening exhibition of the destructive force of anger deliberately nourished by hate, encouraged to rule thought, invited to control behavior. I hope our republic survives this orgy of self-indulgent rage.
She examines the tissue of public anger under the microscope of the most private laboratory there is — the self. In a disquieting reflection on the personal experience of getting angry, she writes:
I find the subject very troubling, because though I want to see myself as a woman of strong feeling but peaceable instincts, I have to realize how often anger fuels my acts and thoughts, how very often I indulge in anger.

I know that anger can't be suppressed indefinitely without crippling or corroding the soul. But I don't know how useful anger is in the long run. Is private anger to be encouraged?

Considered a virtue, given free expression at all times, as we wanted women's anger against injustice to be, what would it do? Certainly an outburst of anger can cleanse the soul and clear the air. But anger nursed and nourished begins to act like anger suppressed: it begins to poison the air with vengefulness, spitefulness, distrust, breeding grudge and resentment, brooding endlessly over the causes of the grudge, the righteousness of the resentment. A brief, open expression of anger in the right moment, aimed at its true target, is effective — anger is a good weapon. But a weapon is appropriate to, justified only by, a situation of danger.
Most of our mundane outbursts of anger, Le Guin points out, are not reactions to actual danger, nor even to perceived danger — they are a kind of reactionary weapon-waving against our own insecurities, impatiences, and irritations. She writes:
Perhaps the problem is this: when threatened, we pull out our weapon, anger. Then the threat passes or evaporates. But the weapon is still in our hand. And weapons are seductive, even addictive…
In an introspective search for any positive use of anger, Le Guin finds one — the safeguarding of self-respect. But upon closer inspection, she recognizes that what we may perceive — and react to — as disrespect often turns out to be mere misunderstanding or a case of two human fallibilities awkwardly bumping into one another without ill intent. After all, if Joan Didion was right in the astute observation that self-respect springs from "the willingness to accept responsibility for one's own life" — and of course she was right — then rising to anger upon feeling slighted by another is a maladaptive abdication of that responsibility. Le Guin, inquiring deeper with disarming self-awareness, acknowledges as much:
As my great-aunt Betsy said of a woman who snubbed her, "I pity her poor taste."

Mostly my anger is connected less with self-respect than with negatives: jealousy, hatred, fear.

Fear, in a person of my temperament, is endemic and inevitable, and I can't do much about it except recognize it for what it is and try not to let it rule me entirely. If I'm in an angry mood and aware of it, I can ask myself, So what is it you're afraid of? That gives me a place to look at my anger from. Sometimes it helps get me into clearer air.
In a sentiment evocative of Cicero's case for the constructive side of envy, Le Guin considers a particularly pernicious species of fear:
Jealousy sticks its nasty yellow-green snout mostly into my life as a writer. I'm jealous of other writers who soar to success on wings of praise, I'm contemptuously angry at them, at the people who praise them — if I don't like their writing. I'd like to kick Ernest Hemingway for faking and posturing when he had the talent to succeed without faking. I snarl at what I see as the unending overestimation of James Joyce. The enshrinement of Philip Roth infuriates me. But all this jealous anger happens only if I don't like what they write. If I like a writer's writing, praise of that writer makes me happy. I can read endless appreciations of Virginia Woolf. A good article about José Saramago makes my day. So evidently the cause of my anger isn't so much jealousy or envy as, once again, fear. Fear that if Hemingway, Joyce, and Roth really are The Greatest, there's no way I can ever be very good or very highly considered as a writer — because there's no way I am ever going to write anything like what they write or please the readers and critics they please.

The circular silliness of this is self-evident; but my insecurity is incurable. Fortunately, it operates only when I read about writers I dislike, never when I'm actually writing. When I'm at work on a story, nothing could be farther from my mind than anybody else's stories, or status, or success.
Le Guin comes back to the notion that all anger is a response to fear. (Descartes framed fear as the antipode of hope, which implies the most damaging aspect of anger: the relinquishing and active annihilation of hope.) She examines the elemental core of her fears:
My fears come down to fear of not being safe (as if anyone is ever safe) and of not being in control (as if I ever was in control). Does the fear of being unsafe and not in control express itself as anger, or does it use anger as a kind of denial of the fear?

One view of clinical depression explains it as sourced in suppressed anger. Anger turned, perhaps, against the self, because fear — fear of being harmed, and fear of doing harm — prevents the anger from turning against the people or circumstances causing it.

If so, no wonder a lot of people are depressed, and no wonder so many of them are women. They are living with an unexploded bomb.

[…]

I see in the lives of people I know how crippling a deep and deeply suppressed anger is. It comes from pain, and it causes pain.
Le Guin ends with a mighty open question, partly challenge and partly — indeed mostly — a rhetorical verdict:
What is the way to use anger to fuel something other than hurt, to direct it away from hatred, vengefulness, self-righteousness, and make it serve creation and compassion?
Complement this portion of No Time to Spare, a magnificent read in its tessellated totality, with Martha Nussbaum on anger and forgiveness and a Zen master on the four types of anger and its paradoxical constructive side, then revisit Le Guin on being a "man," the artist's task, the sacredness of public libraries, imaginative storytelling as a force of freedom, and what beauty really means.
---
donating = loving
Bringing you (ad-free) Brain Pickings takes me hundreds of hours each month. If you find any joy and stimulation here, please consider becoming a Supporting Member with a recurring monthly donation of your choosing, between a cup of tea and a good dinner.
---
newsletter
Brain Pickings has a free weekly newsletter. It comes out on Sundays and offers the week's most unmissable reads. Here's what to expect. Like? Sign up.
"All truth is comprised in music and mathematics."
---
Aldous Huxley celebrated music an expression of the "blessedness lying at the heart of things." Philosopher Susanne Langer considered it "a laboratory for feeling and time," whose mysterious power both eclipses and illuminates all the other arts. "Without music life would be a mistake," Nietzsche proclaimed in 1889. A century later, music actually, literally saved Oliver Sacks's life. In a very different way, it had once saved Beethoven's.
While many great writers have composed fervent raptures about the singular power of music, one of the most beautiful and penetrating comes from the forgotten pioneer Margaret Fuller (May 23, 1810–July 19, 1850) — the intellectual epicenter of Transcendentalism, who sparked the women's emancipation movement with her epoch-making 1845 book Woman in the Nineteenth Century and whom Emerson considered his greatest influence.
On the pages of the Transcendentalist magazine The Dial and the influential New-York Tribune, where she served as America's first female editor of a major publication and the only woman in the paper's newsroom, Fuller wrote about art, literature, and music in symphonic essays that opened innumerable hearts to the potency of the arts as a force of cultural change and shaped the sensibility of generations.
Many of these essays were later collected in Fuller's 1846 book Papers on Literature and Art (public library | public domain), which the young Walt Whitman devoured, recommending it heartily on the pages of the Brooklyn Daily Eagle and tearing out one of the essays to save among his most precious papers.
In one essay, titled "Lives of the Great Composers," Fuller extols the supremacy of music over all other languages of aesthetic and intellectual expression:
The thought of the law that supersedes all thoughts, which pierces us the moment we have gone far in any department of knowledge or creative genius, seizes and lifts us from the ground in music… What the other arts indicate and philosophy infers, this all-enfolding language declares… All truth is comprised in music and mathematics.
Decades ahead of Whitman's assertion that music is the profoundest expression of nature, Fuller argues that it gives shape, gives voice, gives life to the richest dimensions of existence and the most inarticulable splendors of the human experience:
We meet our friend in a melody as in a glance of the eye, far beyond where words have strength to climb; we explain by the corresponding tone in an instrument that trait in our admired picture, for which no sufficiently subtle analogy had yet been found. Botany had never touched our true knowledge of our favourite flower, but a symphony displays the same attitude and hues; the philosophic historian had failed to explain the motive of our favourite hero, but every bugle calls and every trumpet proclaims him… Music, by the ready medium, the stimulus and the upbearing elasticity it offers for the inspirations of thought, alone seems to present a living form rather than a dead monument to the desires of Genius.
Complement this particular fragment of Fuller's abidingly insightful Papers on Literature and Art with Kafka on the power of music and German philosopher Josef Pieper on the hidden source of that power, then revisit Fuller on reaping wonder from the mundane and her masterwork of constructive criticism that catalyzed the career of the young Thoreau.
---
donating = loving
Bringing you (ad-free) Brain Pickings takes me hundreds of hours each month. If you find any joy and stimulation here, please consider becoming a Supporting Member with a recurring monthly donation of your choosing, between a cup of tea and a good dinner.
---
newsletter
Brain Pickings has a free weekly newsletter. It comes out on Sundays and offers the week's most unmissable reads. Here's what to expect. Like? Sign up.
"There is no place more intimate than the spirit alone."
---
"The best things in life happen to you when you're alone," artist Agnes Martin reflected in her final years. "Oh comforting solitude, how favorable thou art to original thought!" wrote the founding father of neuroscience in his advice to young scientists. The poet Elizabeth Bishop believed that everyone should experience at least one prolonged period of solitude in life. For in true solitude, as Wendell Berry so memorably observed, "one's inner voices become audible [and] in consequence, one responds more clearly to other lives" — an intuitive understanding of what psychologists have since found: that "fertile solitude" is the basic unit of a full and contented life.
But in the neutral state of aloneness, the psychoemotional line between solitude and loneliness can be as thin as a razor's edge and as lacerating to the soul. How to draw it skillfully in orienting ourselves to the world, exterior and interior, is what poet, novelist, and memoirist May Sarton (May 3, 1912–July 16, 1995) explores in a beautiful poem she penned ten days after her twenty-sixth birthday, decades before she came to contemplate solitude in stunning prose. Originally titled "Considerations," the poem was slightly revised and published the following year as "Canticle 6" in Sarton's second poetry collection, the altogether sublime Inner Landscape (public library).
CANTICLE 6
by May Sarton

Alone one is never lonely: the spirit
adventures, waking
In a quiet garden, in a cool house, abiding single there;
The spirit adventures in sleep, the sweet thirst-slaking
When only the moon's reflection touches the wild hair.
There is no place more intimate than the spirit alone:
It finds a lovely certainty in the evening and the morning.
It is only where two have come together bone against bone
That those alonenesses take place, when, without warning
The sky opens over their heads to an infinite hole in space;
It is only turning at night to a lover that one learns
He is set apart like a star forever and that sleeping face
(For whom the heart has cried, for whom the frail hand burns)
Is swung out in the night alone, so luminous and still,
The waking spirit attends, the loving spirit gazes
Without communion, without touch, and comes to know at last
Out of a silence only and never when the body blazes
That love is present, that always burns alone, however steadfast.
Complement with Louise Bourgeois on how solitude enriches creative work, Virginia Woolf on the relationship between loneliness and creativity, and Olivia Laing's masterwork on the art of being alone, then revisit other readings of beautiful poems of existential radiance: Derek Walcott's "Love After Love," Wisława Szymborska's "Life-While-You-Wait," Jane Kenyon's "Having It Out With Melancholy," and Adrienne Rich's "Planetarium."
---
donating = loving
Bringing you (ad-free) Brain Pickings takes me hundreds of hours each month. If you find any joy and stimulation here, please consider becoming a Supporting Member with a recurring monthly donation of your choosing, between a cup of tea and a good dinner.
---
newsletter
Brain Pickings has a free weekly newsletter. It comes out on Sundays and offers the week's most unmissable reads. Here's what to expect. Like? Sign up.
"That man lives badly who does not know how to die well."
---
"Wherever life can grow, it will. It will sprout out, and do the best it can," the poet Gwendolyn Brooks wrote in her abiding ode to perseverance. But in our quest to do the best we can, we are apt to defeat ourselves by pushing against life with the brute force of uncalibrated ambition, razing our peace of mind on the sharp-edged sense that there is always more to achieve. If the object of life is not mere resilience but flourishing, attaining it may be less a matter of wild pursuit of favorable outcomes that leave us perpetually dissatisfied and reaching for more than of wise acceptance that allows us to do the best we can with the cards we've been dealt.
That is what the great first-century Roman philosopher Seneca examines in a dialogue titled "On the Tranquility of Mind," included in the indispensable 1968 volume Stoic Philosophy of Seneca: Essays and Letters (public library).
Seneca, translated here by classics scholar Moses Hadas, admonishes against the trap of power and prestige:
We are all chained to fortune: the chain of one is made of gold, and wide, while that of another is short and rusty. But what difference does it make? The same prison surrounds all of us, and even those who have bound others are bound themselves; unless perchance you think that a chain on the left side is lighter. Honors bind one man, wealth another; nobility oppresses some, humility others; some are held in subjection by an external power, while others obey the tyrant within; banishments keep some in one place, the priesthood others. All life is slavery. Therefore each one must accustom himself to his own condition and complain about it as little as possible, and lay hold of whatever good is to be found near him.
Two millennia before Holocaust survivor and humanitarian Viktor Frankl proffered his hard-earned conviction that "everything can be taken from a man but one thing: the last of the human freedoms — to choose one's attitude in any given set of circumstances," Seneca writes:
Nothing is so bitter that a calm mind cannot find comfort in it. Small tablets, because of the writer's skill, have often served for many purposes, and a clever arrangement has often made a very narrow piece of land habitable. Apply reason to difficulties; harsh circumstances can be softened, narrow limits can be widened, and burdensome things can be made to press less severely on those who bear them cleverly.
In a complement to his famous advice on our mightiest self-defense against misfortune, Seneca highlights the other side to this notion of not letting ill fortune dispirit us — the importance of also not letting our desire for good fortune imprison us into a state of endless striving:
With the omission of those things which either cannot be done, or can only be done with difficulty, let us follow the things which are placed near at hand and which offer encouragement to our hopes; but let us remember that all things are equally unimportant, presenting a different appearance on the outside, but equally empty within.
He cautions against envying those who rank higher than we do and who hold positions of power, for power is its own trap and ambition, as David Foster Wallace observed two thousand years later, a double-edged sword:
Whatever seems lofty is dangerous… Those whom an unfavorable fortune has placed in a critical position will be safer if they eliminate pride from their proud circumstances and bring down their fortune as much as possible to a lowly state. Indeed there are many who must of necessity cling to their high position, from which they cannot descend except by falling: but they testify that … they are not raised to their high position, but chained to it: let them prepare, by means of justice and human clemency, with a kind and liberal hand, many means of assistance for a safe descent, on the hope of which they can rest more securely. Yet nothing will free us from these disturbances of the mind so well as always fixing some limit to our advancement.
Untamed ambition, Seneca admonishes, stands in the way of meeting life on its own terms with calm consent — acceptance that is the supreme prerequisite for tranquility of mind. The most we can do, he argues, is accept every card life deals us, be it winning or losing, as temporarily borrowed from the deck to which it must ultimately return. The measure of wisdom and the key to peace of mind is the nonresistance and graciousness with which we return what we have borrowed when the time of our loan is up:
The wise man … does not need to walk about timidly or cautiously: for he possesses such self-confidence that he does not hesitate to go to meet fortune nor will he ever yield his position to her: nor has he any reason to fear her, because he considers not only slaves, property, and positions of honor, but also his body, his eyes, his hands, — everything which can make life dearer, even his very self, as among uncertain things, and lives as if he had borrowed them for his own use and was prepared to return them without sadness whenever claimed. Nor does he appear worthless in his own eyes because he knows that he is not his own, but he will do everything as diligently and carefully as a conscientious and pious man is accustomed to guard that which is entrusted in his care. Yet whenever he is ordered to return them, he will not complain to fortune, but will say: "I thank you for this which I have had in my possession. I have indeed cared for your property, — even to my great disadvantage, — but, since you command it, I give it back to you and restore it thankfully and willingly…" If nature should demand of us that which she has previously entrusted to us, we will also say to her: "Take back a better mind than you gave: I seek no way of escape nor flee: I have voluntarily improved for you what you gave me without my knowledge; take it away." What hardship is there in returning to the place whence one has come? That man lives badly who does not know how to die well.
Complement the altogether magnificent Stoic Philosophy of Seneca with Seneca on the antidote to anxiety, his insightful advice on distinguishing between true and false friendship, and Marcus Aurelius — another Stoic sage of timeless wisdom — on the key to living fully.
---
donating = loving
Bringing you (ad-free) Brain Pickings takes me hundreds of hours each month. If you find any joy and stimulation here, please consider becoming a Supporting Member with a recurring monthly donation of your choosing, between a cup of tea and a good dinner.
---
newsletter
Brain Pickings has a free weekly newsletter. It comes out on Sundays and offers the week's most unmissable reads. Here's what to expect. Like? Sign up.
A tender invitation to fathom the shared cosmic destiny behind our glorious differences.
---
When the Voyager 1 spacecraft turned its camera back on the Solar System for one last look after taking its pioneering photographs of our planetary neighborhood, it captured a now-iconic image of Earth — a tiny pixel in a tiny slice of an incomprehensibly vast universe. The photograph was christened the "Pale Blue Dot" thanks to Carl Sagan, who immortalized the moment in his timeless monologue on our place in the cosmos:
From this distant vantage point, the Earth might not seem of any particular interest. But for us, it's different. Consider again that dot. That's here. That's home. That's us. On it everyone you love, everyone you know, everyone you ever heard of, every human being who ever was, lived out their lives. The aggregate of our joy and suffering, thousands of confident religions, ideologies, and economic doctrines, every hunter and forager, every hero and coward, every creator and destroyer of civilization, every king and peasant, every young couple in love, every mother and father, hopeful child, inventor and explorer, every teacher of morals, every corrupt politician, every "superstar," every "supreme leader," every saint and sinner in the history of our species lived there — on a mote of dust suspended in a sunbeam.
Forty years after the Voyager sailed into space, we seem to have lost sight of this beautiful and sobering perspective, drifting further and further into our divides, fragmenting our fragile home pixel into more and more warring factions, and forgetting that we are bound together by the improbable miracle of life on this Pale Blue Dot and a shared cosmic destiny.
A mighty antidote to this civilizational impoverishment of imagination comes from Oliver Jeffers, one of the great visual storytellers of our time, in Here We Are: Notes for Living on Planet Earth (public library) — Jeffers's most personal picture-book yet, dedicated to his firstborn child. (The subtitle, Jeffers said, was inspired by The Universe in Verse, which he attended with his own father.) With expressive illustrations and spare, warm words, Jeffers extends an invitation to all humans, new and old, to fathom the beautiful unity of beings, so gloriously different, orbiting a shared Sun on a common cosmic voyage.
Taking an approach evocative of Charles and Ray Eames's iconic Powers of Ten, Jeffers zooms from the Solar System to Earth to the city to its living kaleidoscope of inhabitants to the single home where a newborn is meeting the world for the first time, illustrating the intricate interconnectedness of life across all scales of existence.
On our planet, there are people.
One people is a person.
You are a person. You have a body.

[…]

People come in many shapes, sizes and colors.

We may all look different, act different and sound different … but don't be fooled, we are all people.
In the final pages, we see the new father embrace his cocooned child as the whole of humanity stretches into infinity in a colorful waiting line of helpers, reminding us that it takes a village — our global village — to nurture any one life on Earth.
Complement the charming Here We Are with Jeffers's illustrated love letter to books and his imaginative celebration of the alphabet, then revisit Carl Sagan on why reading is essential to a just world.
Illustrations courtesy of Oliver Jeffers
---
donating = loving
Bringing you (ad-free) Brain Pickings takes me hundreds of hours each month. If you find any joy and stimulation here, please consider becoming a Supporting Member with a recurring monthly donation of your choosing, between a cup of tea and a good dinner.
---
newsletter
Brain Pickings has a free weekly newsletter. It comes out on Sundays and offers the week's most unmissable reads. Here's what to expect. Like? Sign up.
"Scientific advances in basic understanding have sooner or later led to technical and industrial applications that have revolutionized our way of life."
---
On the train ride home from Thanksgiving with my makeshift family, I sat next to a middle-aged man animated by the barely repressed urge to talk. In that woeful way we have of mistaking other human beings for interruptions, I was at first vexed by this violation of my solitude — sorely needed recovery for this introvert after days in a human beehive, however beloved. But his enthusiasm was irresistible — we eventually struck up a conversation. Within minutes, he had told me his life-story: He was born to an alcoholic mother who killed one of his sisters by throwing the baby into the bathtub in a drunken rage. The remaining children were scattered across foster homes and eventually adopted into different families. Bereft of a formal education, he now lived in Long Island, working a blue collar job, having always believed he had four biological sisters — until he took a genetic test and discovered a fifth sister of whom none of the other siblings knew. After connecting via Facebook, they had just met for the first time. He was now traveling home from Utah, where she lived — a thirty-hour train journey he had taken because he couldn't afford airfare and had a mortal fear of flying anyway, he told me.
I asked how he felt about such a major existential recalibration — after having gained something so extraordinary in this world of losses. "Like a million dollars," he beamed. He had also discovered that, although he had always thought he was Irish, Eastern European, North African, and Spanish blood coursed through his veins, which made him feel like a proud "citizen of the world."
This simple, kind man, who looked to be in his mid-sixties — born right around the discovery of the double helix — was a living testament to the perennial and perennially misguided question as to the practical utility of scientific breakthroughs. When Rosalind Franklin, James Watson, and Francis Crick were laboring to discern the molecular structure of DNA, they didn't envision — they couldn't have envisioned — that a man in Long Island would one day spit into a plastic tube he could afford on his meager salary and find his long-lost sister in Utah, returning home with a new lease on life. As he told me the story of meeting his newfound kin, he showed me photos of them — how astoundingly alike they looked — on his smartphone, which compresses data into digital images with the help of imaginary numbers — Euler's eighteenth-century feat of abstract mathematics with roots in Ancient Greece. Those digital images are encoded with location data based on the phone's GPS function, which puts into practice Einstein's relativity theory. None of these scientists imagined, much less planned for, these applications of their discoveries, at once utterly mundane in the general context of today and utterly miraculous in the particular context of my train companion's life.
The pioneering Italian-American physicist Enrico Fermi (September 29, 1901–November 28, 1954) addressed this civilizational short-sightedness about the practical returns of scientific research in a lecture he delivered in January of 1952, cited in Fermi Remembered (public library).
Focusing on his particular interest in particle physics, Fermi — who was erroneously awarded the Nobel Prize in 1938 for a discovery Lise Meitner would soon invalidate but was nonetheless a brilliant physicist of profound and lasting contribution to science — wrote:
Some of you may ask what is the good of working so hard merely to collect a few facts which will bring no pleasure except to a few long hairs who love to collect such things and will be of no use to anybody, because only few specialists at best will be able to understand them? In answer to such question I may venture a fairly safe prediction. [The] history of science and technology has constantly taught us that scientific advances in basic understanding have sooner or later led to technical and industrial applications that have revolutionized our way of life. It seems to me improbable that this effort to get at the structure of matter should be an exception to the rule — what is less certain, and what we fervently hope, is that man will soon grow sufficiently adult to make good use of the powers that he acquires over nature.
Complement with Abraham Flexner's timeless case for the usefulness of useless knowledge and pioneering biochemist Erwin Chargaff on the value of unremembered work, then revisit the story of Marie Curie's little-known humanitarian work with X-ray ambulances, which saved countless lives also using technology based on science the utility of which could not have been envisioned at the time of discovery.
---
donating = loving
Bringing you (ad-free) Brain Pickings takes me hundreds of hours each month. If you find any joy and stimulation here, please consider becoming a Supporting Member with a recurring monthly donation of your choosing, between a cup of tea and a good dinner.
---
newsletter
Brain Pickings has a free weekly newsletter. It comes out on Sundays and offers the week's most unmissable reads. Here's what to expect. Like? Sign up.
"Freedom is always a question of degree rather than an absolute good that we do or do not possess."
---
"I want to be free," seventeen-year-old Sylvia Plath declared in a letter to her mother — a yearning that hurled her in the inevitable logical direction of the larger question of what freedom really means and to what extent it is in our possession at all. Several months later, Plath contemplated that question in her diary: "As for free will, there is such a narrow crack of it for man to move in, crushed as he is from birth by environment, heredity, time and event and local convention."
For any sensitive and reasoning person, this bifurcation between the desire to be free and the awareness that we might not be is the source of immense and lifelong existential disquiet. "Freedom," wrote the psychologist Rollo May "is the capacity to pause in the face of stimuli from many directions at once and, in this pause, to throw one's weight toward this response rather than that one." But are we really the ones who do the throwing, or is our weight moved between responses by the same impartial forces that propel the planets along their orbits? Is what we call choice really just the illusion of choice in a universe governed by immutable laws of physics and a large measure of randomness?
Neuroscientist Christof Koch offers a lucid yet palliative perspective in a portion of Consciousness: Confessions of a Romantic Reductionist (public library) — his fascinating inquiry into the central fact of our lives.
Koch begins with the commonest, most populist definition of free will, unevolved since the days of Descartes and the clockwork universe:
You are free if, under identical circumstances, you could have acted otherwise. Identical circumstances refer to not only the same external conditions but also the same brain states. This is the strong, libertarian, or Cartesian position, as it was articulated by Descartes, whom we keep encountering. Will with a capital "W," the real thing.
But such a stringent definition, Koch notes, only lends itself to problems with binary, black-and-white answers — it begins to lose relevance and utility as the degree of complexity and nuance increases. Instead, he proffers a looser model of free will known as compatibilism, commonly endorsed by biologists, psychologists, physicians, and lawmakers:
You are free if you can follow your own desires and preferences. Determinism and free will can coexist. They are compatible with each other. Provided you are not in the throes of some inner compulsion, nor acting under the undue influence of other persons or powers, you are the master of your destiny. A long-term smoker who wants to quit but who lights up, again and again, is not free. His desire is thwarted by his addiction. Under this definition, few of us are completely free. Compatibilism does not appeal to otherworldly entities such as souls. It is all of this earth.
For an extreme example of compatibilism in action, Koch points to the Buddhist monk Thich Quang Duc, who famously set himself on fire in 1963 to protest the tyrannical regime in South Vietnam and burned to his own death with silent composure, not once flinching from his lotus position. Koch considers the universal truth within the fact of this particular action:
For the rest of us, who struggle to avoid going for dessert, freedom is always a question of degree rather than an absolute good that we do or do not possess.
Koch goes on to explore how the problem of free will changed as we moved from the clockwork universe of Newton's day, wound out of any freedom by fixed physical laws that have pre-determined every future outcome since the beginning of time, to the conditional causalities of chaos theory and the ultimate death-blow to determinism in the uncertainty principle of quantum physics. Complement this particular fragment of Consciousness with neuroscientist Sam Harris on how acknowledging the illusoriness of free will liberates us and astrophysicist Janna Levin on living with moral responsibility in a universe bereft of free will.
---
donating = loving
Bringing you (ad-free) Brain Pickings takes me hundreds of hours each month. If you find any joy and stimulation here, please consider becoming a Supporting Member with a recurring monthly donation of your choosing, between a cup of tea and a good dinner.
---
newsletter
Brain Pickings has a free weekly newsletter. It comes out on Sundays and offers the week's most unmissable reads. Here's what to expect. Like? Sign up.