"How wonderful is the action of the mind upon the body! Of the body upon the mind!"
---
"It is now the most vitally important thing for all of us, however we may be concerned with our society, to try to arrive at a clear, cogent statement of our ills, so that we may begin to correct them," the theologian Thomas Merton wrote to Rachel Carson in his letter of appreciation, commending her for diagnosing one of the most pernicious maladies of our civilization. "Otherwise," he warned, "our efforts will be directed to purely superficial symptoms only, and perhaps not even at things related directly to the illness."
Few visionaries have diagnosed more societal ills, more accurately and more presciently, or devised and championed more effective treatments, than Benjamin Rush (January 4, 1746–April 19, 1813).
Half-orphaned at the age of five and raised by his widowed mother, Rush was thirty when he signed the Declaration of Independence. He had graduated from what is now Princeton sixteen years earlier and had been a practicing physician for seven years. He would go on to became George Washington's Surgeon General and America's preeminent physician and most influential public health champion. He would advocate for public schooling and for opening education to women, Africans (who, in an era of enslavement and complete political disenfranchisement, were yet to be African American), and immigrants who spoke no English. He would rail against racism and capital punishment, found the nation's first rural college, and help black clergymen establish two of the nation's first churches for black congregations. In the final stretch of his life, in his collection of pithy assessments of the founding fathers, he would encapsulate himself in only three words: "He aimed well."
But Rush's most profound contribution to progress was arguably something different, springing from this selfsame devotion to equality — the groundwork he laid for modern notions of and practices regarding mental health, or what we now know as psychiatry, clinical psychology, and addiction medicine, based on his then-countercultural insistence that mentally ill people are still, first and foremost, people. A century before Nellie Bly's paradigm-shifting exposé "Ten Days at the Madhouse," at a time when mental asylum patients were housed in rat-infested stables, habitually brutalized by guards, and chained to the floor until they "improved," Rush advocated for honoring their humanity and dignity in treatment, pioneering forms of psychiatric care closely resembling the modern. At the heart of his ethos and its revolutionary enactment in medicine was a fiery rebellion against the Cartesian mind-body divide. A century before William James proclaimed that "a purely disembodied human emotion is a nonentity", a quarter millennium before scientists began understanding now our minds and our bodies converge in the healing of trauma and that mental illnesses like anxiety are deeply embodied experiences, and with the birth of neuroscience still more than half a century away, Rush believed that physical, emotional, mental, moral, spiritual, and political health, as well as public and private health, were interleaved into one indivisible ecosystem of wellbeing.
This was a radical notion, and Rush was a radical man epochs ahead of his time. He knew it, and he was content to pay the price. Two centuries before Bertrand Russell exhorted in the seventh of his ten commandments of critical thinking — "Do not fear to be eccentric in opinion, for every opinion now accepted was once eccentric." — Rush wrote:
The most acceptable men in practical society, have been those who have never shocked their contemporaries, by opposing popular or common opinions. Men of opposite characters, like objects placed too near the eye, are seldom seen distinctly by the age in which they live. They must content themselves with the prospect of being useful to the distant and more enlightened generations which are to follow them.
More than two centuries later, this extraordinary and underappreciated man is reinstated to his rightful place in the canon of civilizational advancement in Rush: Revolution, Madness, and Benjamin Rush, the Visionary Doctor Who Became a Founding Father (public library) by Stephen Fried — my first and foremost writing mentor, whose research intern I had the pleasure of being long ago, spending countless hours squinting at microfilm of 19th-century newspapers in exchange for two subway tokens a week and his immense wisdom on writing and scholarship.
Fried writes of Rush — a lean, tall, handsome, "promiscuously opinionated young fellow" with lively blue-gray eyes and a blond-brown ponytail trailing his noticeably large head — and the heart of his uncommon genius:
Unlike the pedigreed doctors who had trained him in America, Scotland, England, and France, Dr. Rush was a medical and political prodigy from a middle-class family on the humbler side of Philadelphia. He had lost his father, a gunsmith, at the age of five, leaving him and his five siblings to be raised by their mother, who opened a package goods store and tavern just down the street from Benjamin Franklin's print shop and post office. But because of young Rush's astonishing mind — besides total recall, he had what he referred to as the "peculiar happiness" of being able to synthesize and humanize disparate ideas into searing rhetoric — he had finished school at thirteen, graduated from the College of New Jersey (now known as Princeton) at fourteen, finished medical training in Edinburgh and London at twenty-two, and begun practicing and teaching medicine at twenty-three. He was still single in his late twenties because his family had convinced him it would be bad for his career to marry before thirty.

[…]

Rush seemed to understand people unusually well for a man so young, and his analysis moved easily from politics to religion to medicine to the calculus of liberty.
Rush would go on to churn his country's revolution, political and social, by diagnosing the gravest ills of his culture — nowhere more astutely than in a landmark speech he delivered before the American Philosophical Society on February 27, 1786, just after his fortieth birthday. Titled "The Influence of Physical Causes Upon the Moral Faculty," the speech examined the physical basis of what we now call mental illness — a notion foreign in an era when all psychiatric disorders were considered a function of vice, moral weakness, and personal failure. Against the favor of his time, Rush insisted that "melancholy and madness, in all their variety of species, yield with more facility to medicine, than simply to polemical discourses, or to casuistical advice."
Rush begins with a necessary definition, distinguishing between morality and conscience — a distinction he likens to that between sensation and perception. He writes:
The moral faculty… is quick in its operations, and like the sensitive plant, acts without reflection, while conscience follows with deliberate steps, and measures all her actions by the unerring square of right and wrong.

[…]

As I consider virtue and vice to consist in action, and not in opinion, and as this action has its seat in the will, and not in the conscience, I shall confine my inquiries chiefly to the influence of physical causes upon that moral power of the mind, which is connected with volition, although many of these causes act likewise upon the conscience, as I shall show hereafter. The state of the moral faculty is visible in actions, which affect the well-being of society. The state of the conscience is invisible, and therefore removed beyond our investigation.
Noting that medicine has already identified a physical basis of such mental faculties as memory, judgment, and imagination, Rush argues that morality, too, has physical correlates. Aware of just how countercultural this proposition is at the time, he presages:
Men who have been educated in the mechanical habits of adopting popular or established opinions will revolt at the doctrine I am about to deliver, while men of sense and genius will hear my propositions with candour, and if they do not adopt them, will commend that boldness of inquiry, that prompted me to broach them.
Rush goes on to enumerate the effects of various physical conditions and habits — climate, weather, diet, alcohol, exercise, sleep — on mental states. Centuries before our understanding of the gut-brain connection and the advent of what we now call functional medicine, he illustrates his insight into the relationship between food and mood with a charming anecdote:
One of the worthiest men I ever knew, who made his breakfast his principal meal, was peevish and disagreeable to his friends and family, from the time he left his bed till he sat down to his morning repast; after which, cheerfulness sparkled in his countenance, and he became the delight of all around him.
But even more notable is his reach, perhaps inadvertent and intuitive, into the Eastern contemplative traditions of nondualism. Among the various physical habits and faculties he considers essential to moral development, he includes two rather Buddhist concepts: solitude and silence. Long before Hermann Hesse extolled solitude as the forge of destiny, Rush writes:
I hope I shall be excused in placing SOLITUDE among the physical causes which influence the moral faculty, when I add, that I confine its effects to persons who are irreclaimable by rational or moral remedies… Where the benefit of reflection, and instruction from books, can be added to solitude and confinement, their good effects are still more certain… Connected with solitude, as a mechanical means of promoting virtue, SILENCE deserves to be mentioned in this place.
He goes even further in his daring conception of holistic health. Centuries before Oliver Sacks revolutionized medicine by illuminating the powerful effects of music on neurologic function, Rush contributes to the canon of great minds extolling the power of music:
The effects of music, when simply mechanical, upon the passions, are powerful and extensive. But it remains yet to determine the degrees of moral ecstacy, that may be produced by an attack upon the ear, the reason, and the moral principle, at the same time, by the combined powers of music and eloquence.
Observing that in every culture, "the most accomplished orators have generally been the most successful reformers of mankind," he adds the literary arts to the arsenal of morally beneficial human endeavors:
The language and imagery of a Shakespeare, upon moral and religious subjects, poured upon the passions and the senses, in all the beauty and variety of dramatic representation; who could resist, or describe their effects?
Given this interplay of the physical and the psychic, Rush marvels at the intricately interconnected structure of the human mind and its incessant dialogue with the body:
From a review of our subject, we are led to contemplate with admiration, the curious structure of the human mind. How distinct are the number, and yet how united! How subordinate and yet how coequal are all its faculties! How wonderful is the action of the mind upon the body! Of the body upon the mind!
In this yet-unmined relationship, Rush sees golden potential for improving human flourishing and moral development:
The extent of the moral powers and habits in man is unknown. It is not improbable, but the human mind contains principles of virtue, which have never yet been excited into action. We behold with surprise the versatility of the human body in the exploits of tumblers and rope-dancers… We feel a veneration bordering upon divine homage, in contemplating the stupendous understandings of Lord Verulam and Sir Isaac Newton; and our eyes grow dim, in attempting to pursue Shakespeare and Milton in their immeasurable flights of imagination. And if the history of mankind does not furnish similar instances of the versatility and perfection of our species in virtue, it is because the moral faculty has been the subject of less culture and fewer experiments than the body, and the intellectual powers of the mind.
Noting the advances of medicine in "mitigating the violence of incurable diseases" — from the alleviation of fevers to the proto-vaccination developed to curb smallpox, which had claimed more lives in the preceding century than all wars combined and which has since been completely eradicated — Rush argues that similar advances are to be made in alleviating psychic suffering through moral development:
A physical regimen should as necessarily accompany a moral precept, as directions with respect to the air — exercise — and diet, generally accompany prescriptions for the consumption and the gout… Medicine… has penetrated the deep and gloomy abyss of death, and acquired fresh honours in his cold embraces. — Witness the many hundred people who have lately been brought back to life, by the successful efforts of the humane societies, which are now established in many parts of Europe, and in some parts of America. Should the same industry and ingenuity, which have produced these triumphs of medicine over diseases and death, be applied to the moral science, it is highly probable, that most of those baneful vices, which deform the human breast, and convulse the nations of the earth, might be banished from the world. I am not so sanguine as to suppose, that it is possible for man to acquire so much perfection from science, religion, liberty and good government, as to cease to be mortal; but I am fully persuaded, that from the combined action of causes, which operate at once upon the reason, the moral faculty, the passions, the senses, the brain, the nerves, the blood and the heart, it is possible to produce such a change in his moral character, as shall raise him to a resemblance of angels — nay more, to the likeness of GOD himself.
Rush's conviction that the mind is manageable and healable through the body would soon be elevated by the mightiest, most intimate motive fulcrum: personal experience. Two decades after delivering his visionary speech, he would watch his eldest child descend into mental illness — a devastation that would inspire him to compose the first American book on "diseases of the mind." In his superb biography, Fried writes:
Through it all, Benjamin Rush contended openly and engagingly with the same challenge he had put to the new nation: how to be a man of science, a man of liberty, and a man of faith — all while striving to be a good friend, husband, and father of nine children. Rush was a medical pioneer and a political pathfinder, donating his time, his money, even, at times, his sanity for the causes he worried were beyond the reach of laws. His life and writings provide a guided tour through the most public and private moments of the Revolution and the creation of America, seen through the eyes — first awestruck, then frustrated, and finally worldly wise — of a physician and reformer who was, in every sense, revolutionary.

[…]

He also understood, as a physician and scientist, how many things he knew for certain would later be proved wrong; how many diseases, medical and social, could appear to be cured but later recur. In this was the "peculiar happiness" of cautious optimism, the comfort and discomfort of the truly long view.
Had I read Fried's Rush before the year's end, it would have crowned my favorite books of 2018. Mercifully, a chronicle of a 200-year past so masterly that it will endure for at least 200 years into the future is impervious to the time-strained omissions of any mortal.
---
donating = loving
Bringing you (ad-free) Brain Pickings takes me hundreds of hours each month. If you find any joy and stimulation here, please consider becoming a Supporting Member with a recurring monthly donation of your choosing, between a cup of tea and a good dinner.
---
newsletter
Brain Pickings has a free weekly newsletter. It comes out on Sundays and offers the week's most unmissable reads. Here's what to expect. Like? Sign up.
"We understand something by locating it in a multi-determined temporal continuum. Existence is no more than the precarious attainment of relevance in an intensely mobile flux of past, present, and future."
---
"Time and reason are functions of each other," Ursula K. Le Guin wrote in her philosophical novel exploring why honoring the continuity of past and future is the wellspring of moral action. The human animal is indeed a temporal creature, our experience of time at the center of our psychology. Locating ourselves is therefore largely a matter of locating ourselves in the stream of time — diurnal, civilizational, and cosmic. It is hard enough to grapple with the micro end of the spectrum — to acknowledge, with Annie Dillard, that "how we spend our days is, of course, how we spend our lives" — and nearly impossible to fathom the macro, the incomprehensible scales of spacetime. And yet most of our suffering seems to reside in the middle of the spectrum — in our understanding of and orientation toward the selective collective memory we call history. In Figuring, I wrote that history is not what happened, but what survives the shipwrecks of judgment and chance. Whose judgment? one inevitably asks, and how much room for choice in a universe governed by chance — by randomness and chaos? What, then, do we make of history, and what does it make of us?
That is what Susan Sontag (January 16, 1933–December 28, 2004) explores in a 1967 essay about the work of the Romanian philosopher and essayist Emil Cioran, found in Styles of Radical Will (public library) — the indispensable volume that gave us Sontag on art as a form of spirituality and the paradoxical role of silence in creative culture.
Sontag writes:
We understand something by locating it in a multi-determined temporal continuum. Existence is no more than the precarious attainment of relevance in an intensely mobile flux of past, present, and future. But even the most relevant events carry within them the form of their obsolescence. Thus, a single work is eventually a contribution to a body of work; the details of a life form part of a life history; an individual life history appears unintelligible apart from social, economic, and cultural history; and the life of a society is the sum of "preceding conditions." Meaning drowns in a stream of becoming: the senseless and overdocumented rhythm of advent and supersession. The becoming of man is the history of the exhaustion of his possibilities.
Half a century before Rebecca Solnit — a Sontag of our own time — insisted that we must know our history in order to rewrite its broken stories, that "you need to know the patterns to see how people are fitting the jumble of facts into what they already have: selecting, misreading, distorting, excluding, embroidering, distributing empathy here but not there, remembering this echo or forgetting that precedent," Sontag frames the presentism bias with which we live:
The best of the intellectual and creative speculation carried on in the West over the past hundred and fifty years seems incontestably the most energetic, dense, subtle, sheerly interesting, and true in the entire lifetime of man. And yet the equally incontestable result of all this genius is our sense of standing in the ruins of thought and on the verge of the ruins of history and of man himself. (Cogito ergo boom.) More and more, the shrewdest thinkers and artists are precocious archaeologists of these ruins-in-the-making, indignant or stoical diagnosticians of defeat, enigmatic choreographers of the complex spiritual movements useful for individual survival in an era of permanent apocalypse. The time of new collective visions may well be over: by now both the brightest and the gloomiest, the most foolish and the wisest, have been set down. But the need for individual spiritual counsel has never seemed more acute.
Arguing that the rise of this historical consciousness was expedited by the collapse of "the venerable enterprise of philosophical system-building," Sontag writes:
At the point that history usurped nature as the decisive framework for human experience, man began to think historically about his experience, and the traditional ahistorical categories of philosophy became hollowed out… The leading words of philosophy came to seem excessively overdetermined. Or, what amounts to the same thing, they seem undernourished, emptied of meaning.
It strikes me that, today, we see ourselves just as falsely separate from history as we feel ourselves falsely separate from nature. We have artificially islanded ourselves both in the river of time and in the river of being, perhaps because we would rather have illusory stability than bob about helplessly with the unbearable ambiguity and uncertainty that froth the rapids of existence.
Sontag intuits as much in quoting Cioran — a writer she celebrates as both powerful and delicate, one for whom "nuance, irony, and refinement are the essence of his thinking" — and his condemnation of our grasping for such illusory certitudes. Cioran eviscerates history as "man's aggression against himself" in one essay and writes in another:
Men's minds need a simple truth, an answer which delivers them from their questions, a gospel, a tomb. The moments of refinement conceal a death-principle: nothing is more fragile than subtlety.
After noting Cioran's debt to Nietzsche — particularly the German philosopher's skepticism of historical (which is to say human-made) truth and his notion of the eternal return — Sontag points to the trailblazing composer John Cage, patron saint of silence as an aesthetic response, as "the only figure in the world of Anglo-American letters embarked on a theoretical enterprise comparable in intellectual power and scope to Cioran's." Having opened her essay with an epigraph by Cage — "Every now and then it is possible to have absolutely nothing; the possibility of nothing." — Sontag concludes:
Perhaps, for a unified transvaluation, one must look to those thinkers like Cage who — whether from spiritual strength or from spiritual insensitivity is a secondary issue — are able to jettison far more of the inherited anguish and complexity of this civilization. Cioran's fierce, tensely argued speculations sum up brilliantly the decaying urgencies of Western thought, but offer us no relief from them beyond the considerable satisfactions of the understanding. Relief, of course, is scarcely Cioran's intention. His aim is diagnosis. For relief, it may be that one must abandon the pride of knowing and feeling so much — a local pride that has cost everyone hideously by now.

Novalis wrote that "philosophy is properly home-sickness; the wish to be everywhere at home." If the human mind can be everywhere at home, it must in the end give up its local "European" pride and something else — that will seem strangely unfeeling and intellectually simplistic — must be allowed in. "All that is necessary," says Cage with his own devastating irony, "is an empty space of time and letting it act in its magnetic way."
Couple with Cage himself on human nature, then revisit Sontag on storytelling and what it means to be a moral human being, the power of music, the conscience of words, how photography helps us navigate complexity, and her spectacular Letter to Borges.
---
donating = loving
Bringing you (ad-free) Brain Pickings takes me hundreds of hours each month. If you find any joy and stimulation here, please consider becoming a Supporting Member with a recurring monthly donation of your choosing, between a cup of tea and a good dinner.
---
newsletter
Brain Pickings has a free weekly newsletter. It comes out on Sundays and offers the week's most unmissable reads. Here's what to expect. Like? Sign up.
"Solitude is not chosen, any more than destiny is chosen. Solitude comes to us if we have within us the magic stone that attracts destiny."
---
"No one can build you the bridge on which you, and only you, must cross the river of life," the young Nietzsche wrote as he contemplated what it takes to find oneself. Somehow, this man of stark contradiction, cycling between nihilistic despondency and electric buoyancy along the rim of madness, has managed to inspire some of humanity's most surefooted spirits — among them, the great German poet, novelist, painter, and Nobel laureate Hermann Hesse (July 2, 1877–August 9, 1962), who drew from Nietzsche's philosophy the most humanistic ideas, then magnified them with his own transcendent humanity.
Some of Hesse's most emboldening ideas about our human responsibility to ourselves and the world unfold in his "Letter to a Young German," written to a dispirited youth in 1919 and later included in his 1946 anthology If the War Goes On… (public library), published the year he received the Nobel Prize — the same stirring piece that gave us Hesse on hope, the difficult art of taking responsibility, and the wisdom of the inner voice.
Decades before E.E. Cummings asserted that "to be nobody-but-yourself — in a world which is doing its best, night and day, to make you everybody else — means to fight the hardest battle which any human being can fight," Hesse writes:
You must unlearn the habit of being someone else or nothing at all, of imitating the voices of others and mistaking the faces of others for your own.

[…]

One thing is given to man which makes him into a god, which reminds him that he is a god: to know destiny.

[…]

When destiny comes to a man from outside, it lays him low, just as an arrow lays a deer low. When destiny comes to a man from within, from his innermost being, it makes him strong, it makes him into a god… A man who has recognized his destiny never tries to change it. The endeavor to change destiny is a childish pursuit that makes men quarrel and kill one another… All sorrow, poison, and death are alien, imposed destiny. But every true act, everything that is good and joyful and fruitful on earth, is lived destiny, destiny that has become self.
Echoing Nietzsche's insistence that a fulfilling life requires embracing rather than running from difficulty, Hesse exhorts the young to treat their suffering with respect and curiosity, and adds:
Might your bitter pain not be the voice of destiny, might that voice not become sweet once you understand it?

[…]

Action and suffering, which together make up our lives, are a whole; they are one. A child suffers its begetting, it suffers its birth, its weaning; it suffers here and suffers there until in the end it suffers death. But all the good in a man, for which he is praised or loved, is merely good suffering, the right kind, the living kind of suffering, a suffering to the full. The ability to suffer well is more than half of life — indeed, it is all life. Birth is suffering, growth is suffering, the seed suffers the earth, the root suffers the rain, the bud suffers its flowering.

In the same way, my friends, man suffers destiny. Destiny is earth, it is rain and growth. Destiny hurts.
Long before Simone Weil contemplated how to make use of our suffering, Hesse holds up hardship as "the forge of destiny" and adds:
It is hard to learn to suffer. Women succeed more often and more nobly than men. Learn from them! Learn to listen when the voice of life speaks! Learn to look when the sun of destiny plays with your shadows! Learn to respect life! Learn to respect yourselves! From suffering springs strength…
Writing fifteen years after he made his exquisite case for breaking the trance of busyness, Hesse returns to the sandbox of selfhood — solitude:
True action, good and radiant action, my friends, does not spring from activity, from busy bustling, it does not spring from industrious hammering. It grows in the solitude of the mountains, it grows on the summits where silence and danger dwell. It grows out of the suffering which you have not yet learned to suffer.

[…]

Solitude is the path over which destiny endeavors to lead man to himself. Solitude is the path that men most fear. A path fraught with terrors, where snakes and toads lie in wait… Without solitude there is no suffering, without solitude there is no heroism. But the solitude I have in mind is not the solitude of the blithe poets or of the theater, where the fountain bubbles so sweetly at the mouth of the hermit's cave.
Learning to be nourished by solitude rather than defeated by it, Hesse argues, is a prerequisite for taking charge of our destiny:
Most men, the herd, have never tasted solitude. They leave father and mother, but only to crawl to a wife and quietly succumb to new warmth and new ties. They are never alone, they never commune with themselves. And when a solitary man crosses their path, they fear him and hate him like the plague; they fling stones at him and find no peace until they are far away from him. The air around him smells of stars, of cold stellar spaces; he lacks the soft warm fragrance of the home and hatchery.

[…]

A man must be indifferent to the possibility of falling, if he wants to taste of solitude and to face up to his own destiny. It is easier and sweeter to walk with a people, with a multitude — even through misery. It is easier and more comforting to devote oneself to the "tasks" of the day, the tasks meted out by the collectivity.
In a sentiment the poet May Sarton would echo in her stunning ode to solitude two decades later, Hesse adds:
Solitude is not chosen, any more than destiny is chosen. Solitude comes to us if we have within us the magic stone that attracts destiny.
Two millennia after Seneca admonished that "all your sorrows have been wasted on you if you have not yet learned how to be wretched," Hesse exults:
Blessed be he who has found his solitude, not the solitude pictured in painting or poetry, but his own, unique, predestined solitude. Blessed be he who knows how to suffer! Blessed be he who bears the magic stone in his heart. To him comes destiny, from him comes authentic action.
In consonance with Seamus Heaney's lyrical insight that "the true and durable path into and through experience involves being true… to your own solitude, true to your own secret knowledge," Hesse addresses the young:
You were made to be yourselves. You were made to enrich the world with a sound, a tone, a shadow.

[…]

In each one of you there is a hidden being, still in the deep sleep of childhood. Bring it to life! In each one of you there is a call, a will, an impulse of nature, an impulse toward the future, the new, the higher. Let it mature, let it resound, nurture it! Your future is not this or that; it is not money or power, it is not wisdom or success at your trade — your future, your hard dangerous path is this: to mature and to find God in yourselves.
A century later, the entire piece remains a spectacular and deeply insightful read, as does the whole of Hesse's If the War Goes On…. Complement this particular fragment with Ursula K. Le Guin on suffering and the other side of pain, Louise Bourgeois on how solitude enriches creative work and Elizabeth Bishop on why everyone should experience at least one long period of solitude in life, then revisit Hesse on the discipline of savoring life's little joys, why books will survive all future technology, the three types of readers, and what trees teach us about belonging and life.
---
donating = loving
Bringing you (ad-free) Brain Pickings takes me hundreds of hours each month. If you find any joy and stimulation here, please consider becoming a Supporting Member with a recurring monthly donation of your choosing, between a cup of tea and a good dinner.
---
newsletter
Brain Pickings has a free weekly newsletter. It comes out on Sundays and offers the week's most unmissable reads. Here's what to expect. Like? Sign up.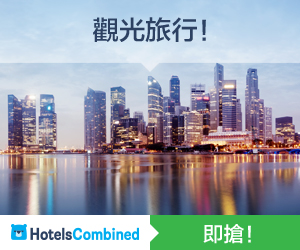 "Look for verbs of muscle, adjectives of exactitude."
---
"I read the way a person might swim, to save his or her life. I wrote that way too," the irreplaceable Mary Oliver (September 10, 1935–January 17, 2019) reflected in her lovely autobiographical essay on how literature saved her life. But what does it take to write such buoyant literature — be it poetry or prose — that lends itself as a lifeboat to those far from the shore of being?
A decade after she was awarded the Pulitzer Prize in Poetry and three years after receiving the National Book Award, Oliver distilled her wisdom on writing into a short prose poem titled "Sand Dabs, One," found in her 1995 book Blue Pastures (public library) — just a few lines, largehearted and limber, each saturated with meaning and illustrating the principle it espouses in a clever meta-manifestation of that principle embedded in the language itself.
Oliver writes:
Lists, and verbs, will carry you many a dry mile.

To imitate or not to imitate — the question is easily satisfied. The perils of not imitating are greater than the perils of imitating.

Always remember — the speaker doesn't do it. The words do it.

Look for verbs of muscle, adjectives of exactitude.

The idea must drive the words. When the words drive the idea, it's all floss and gloss, elaboration, air bubbles, dross, pomp, frump, strumpeting.

Don't close the poem as you opened it, unless your name is Blake and you have written a poem about a Tyger.
Complement with this extensive collection of advice on writing from some of the finest writers in the English language, then revisit Oliver on love, the two building blocks of creativity, what attention really means, and how to live with maximal aliveness.
---
donating = loving
Bringing you (ad-free) Brain Pickings takes me hundreds of hours each month. If you find any joy and stimulation here, please consider becoming a Supporting Member with a recurring monthly donation of your choosing, between a cup of tea and a good dinner.
---
newsletter
Brain Pickings has a free weekly newsletter. It comes out on Sundays and offers the week's most unmissable reads. Here's what to expect. Like? Sign up.
"How sweet a thing it is for a strong healthy man with a woman's eye and a child's wishes to feel that he can speak to a man who can be if he wishes father, and brother and wife to his soul."
---
A quarter century before his now-classic epistolary novel Dracula catapulted Abraham "Bram" Stoker (November 8, 1847–April 20, 1912) into literary celebrity, the twenty-four-year-old aspiring author used the epistolary form for a masterpiece of a different order. Still months away from his first published short story, he composed a stunning letter of admiration and adoration to his great literary idol: Walt Whitman (May 31, 1819–March 26, 1892).
Long before William James coined the notion of stream of consciousness, Stoker poured forth a long stream of sentiment cascading through various emotions — surging confidence bordering on hubris, delicate self-doubt, absolute artist-to-artist adoration — channeled with the breathless intensity of a love letter, without interruption. He had fallen under Whitman's spell when Leaves of Grass made its belated debut in England in 1868, with Whitman's stunning preface to the 1855 edition. Stoker would later recount that ever since that initial enchantment, he had been wishing to pour out his heart in such a way "but was, somehow, ashamed or diffident — the qualities are much alike." In February of 1872, the time for this effusion of enchantment seemed to have come.
But it was a fleeting moment of courage — Stoker couldn't bring himself to mail his extraordinary letter. For four years, it haunted his desk, part muse and part goblin.
Then, on Valentine's Day 1876, Stoker finally wrote to Whitman, enclosing with his new letter the unsent outpouring. Both epistles were published for the first time in David J. Skal's Something in the Blood: The Untold Story of Bram Stoker, the Man Who Wrote Dracula (public library).
Stoker — now twenty-eight and finally a published author of three short stories that had appeared in a couple of English and Irish magazines — writes:
My dear Mr. Whitman.

I hope you will not consider this letter from an utter stranger a liberty. Indeed, I hardly feel a stranger to you, nor is this the first letter that I have written to you. My friend Edward Dowden has told me often that you like new acquaintances or I should rather say friends. And as an old friend I send you an enclosure which may interest you. Four years ago I wrote the enclosed draft of a letter which I intended to copy out and send to you — it has lain in my desk since then — when I heard that you were addressed as Mr. Whitman. It speaks for itself and needs no comment. It is as truly what I wanted to say as that light is light. The four years which have elapsed have made me love your work fourfold, and I can truly say that I have ever spoken as your friend. You know what hostile criticism your work sometimes evokes here, and I wage a perpetual war with many friends on your behalf. But I am glad to say that I have been the means of making your work known to many who were scoffers at first. The years which have passed have not been uneventful to me, and I have felt and thought and suffered much in them, and I can truly say that from you I have had much pleasure and much consolation — and I do believe that your open earnest speech has not been thrown away on me or that my life and thought fail to be marked with its impress. I write this openly because I feel that with you one must be open. We have just had tonight a hot debate on your genius at the Fortnightly Club in which I had the privilege of putting forward my views — I think with success. Do not think me cheeky for writing this. I only hope we may sometime meet and I shall be able perhaps to say what I cannot write. Dowden promised to get me a copy of your new edition and I hope that for any other work which you may have you will let me always be an early subscriber. I am sorry that you're not strong. Many of us are hoping to see you in Ireland. We had arranged to have a meeting for you. I do not know if you like getting letters. If you do I shall only be too happy to send you news of how thought goes among the men I know. With truest wishes for your health and happiness believe me

Your friend

Bram Stoker.
Enclosed is Stoker's passionate previously unsent effusion, which opens with an abrupt directness unguarded even by a form of address:
If you are the man I take you to be you will like to get this letter. If you are not I don't care whether you like it or not and only ask that you put it into the fire without reading any farther. But I believe you will like it. I don't think there is a man living, even you who are above the prejudices of the class of small-minded men, who wouldn't like to get a letter from a younger man, a stranger, across the world — a man living in an atmosphere prejudiced to the truths you sing and your manner of singing them. The idea that arises in my mind is whether there is a man living who would have the pluck to burn a letter in which he felt the smallest atom of interest without reading it. I believe you would and that you believe you would yourself. You can burn this now and test yourself, and all I will ask for my trouble of writing this letter, which for all I can tell you may light your pipe with or apply to some more ignoble purpose — is that you will in some manner let me know that my words have tested your impatience. Put it in the fire if you like — but if you do you will miss the pleasure of the next sentence which ought to be that you have conquered an unworthy impulse. A man who is certain of his own strength might try to encourage himself a piece of bravo, but a man who can write, as you have written, the most candid words that ever fell from the lips of a mortal man — a man to whose candor Rousseau's Confessions is reticence — can have no fear for his own strength. If you have gone this far you may read the letter and I feel in writing now that I am talking to you. If I were before your face I would like to shake hands with you, for I feel that I would like you. I would like to call YOU Comrade and to talk to you as men who are not poets do not often talk. I think that at first a man would be ashamed, for a man cannot in a moment break the habit of comparative reticence that has become second nature to him; but I know I would not long be ashamed to be natural before you. You are a true man, and I would like to be one myself, and so I would be towards you as a brother and as a pupil to his master. In this age no man becomes worthy of the name without an effort. You have shaken off the shackles and your wings are free. I have the shackles on my shoulders still — but I have no wings. If you are going to read this letter any further I should tell you that I am not prepared to "give up all else" so far as words go. The only thing I am prepared to give up is prejudice, and before I knew you I had begun to throw overboard my cargo, but it is not all gone yet. I do not know how you will take this letter. I have not addressed you in any form as I hear that you dislike to a certain degree the conventional forms in letters. I am writing to you because you are different from other men. If you were the same as the mass I would not write at all. As it is I must either call you Walt Whitman or not call you at all — and I have chosen the latter course. I do not know whether it is unusual for you to get letters from utter strangers who have not even the claim of literary brotherhood to write you. If it is you must be frightfully tormented with letters and I am sorry to have written this. I have, however, the claim of liking you — for your words are your own soul and even if you do not read my letter it is no less a pleasure to me to write it. Shelley wrote to William Godwin and they became friends. I am not Shelley and you are not Godwin and so I will only hope that sometime I may meet you face to face and perhaps shake hands with you. If I ever do it will be one of the greatest pleasures of my life … The way I came to you was this. A notice of your poems appeared some two years ago or more in Temple Bar magazine. I glanced at it and took its dictum as final, and laughed at you among friends. I say it to my own shame but not to regret for it has taught me a lesson to last my life out — without ever having seen your poems. More than a year after I heard two men in College talking of you. One of them had your book (Rossetti's edition) and was reading aloud some passages at which both laughed. They chose only those passages which are most foreign to British ears and made fun of them. Something struck me that I had judged you hastily. I took home the volume and read far into the night. Since then I have to thank you for many happy hours, for I have read your poems with my door locked late at night and I have read them on the seashore where I could look all round me and see no more sign of human life than the ships out at sea: and here I often found myself waking up from a reverie with the book open before me. I love all poetry, and high generous thoughts make the tears rush to my eyes, but sometimes a word or a phrase of yours takes me away from the world around me and places me in an ideal land surrounded by realities more than any poem I ever read. Last year I was sitting on the beach on a summer's day reading your preface to the Leaves of Grass as printed in Rossetti's edition (for Rossetti is all I have got till I get the complete set of your works which I have ordered from America). One thought struck me and I pondered over it for several hours — "the weather-beaten vessels entering new ports," you who wrote the words know them better than I do: and to you who sing of your land of progress the words have a meaning that I can only imagine. But be assured of this Walt Whitman — that a man of less than half your own age, reared a conservative in a conservative country, and who has always heard your name cried down by the great mass of people who mention it, here felt his heart leap towards you across the Atlantic and his soul swelling at the words or rather the thoughts. It is vain for me to quote an instances of what thoughts of yours I like best — for I like them all and you must feel you are reading the true words of one who feels with you. You see, I have called you by your name. I have been more candid with you — have said more about myself to you than I have said to anyone before. You will not be angry with me if you have read so far. You will not laugh at me for writing this to you. It was no small effort that I began to write and I feel reluctant to stop, but I must not tire you any more. If you would ever care to have more you can imagine, for you have a great heart, how much pleasure it would be to me to write more to you. How sweet a thing it is for a strong healthy man with a woman's eye and a child's wishes to feel that he can speak to a man who can be if he wishes father, and brother and wife to his soul. I don't think you will laugh, Walt Whitman, nor despise me, but at all events I thank you for all the love and sympathy you have given me in common with my kind.

Bram Stoker
It is hard not to wonder what Stoker meant by "my kind." Surely, those besotted with the poetic and governed by the profoundest truths of nature and the human heart. But, possibly, also those cast out and made invisible by their time and their society for possessing a heart too defiant of convention. Stoker was then working in theater, still single — an old bachelor by the era's standards. When he did marry in his thirtieth year, he entered into a celibate union with a beauty previously courted by Oscar Wilde, with whom he strongly identified. The rich homoerotic overtones of Leaves of Grass could not have escaped Stoker, whose Dracula reverberates with echoes of such themes. Perhaps the gift of Whitman's poems for him, beyond the enchantment of beauty and poetic truth, was the supreme gift a work of art can confer upon its beholder — the gift of being seen.
Three weeks later — which means immediately, by the transatlantic mail standards of 1876 — Whitman responded from the woods of New Jersey while recovering from the paralytic stroke that had left him severely disabled three years earlier. In a letter from March 6, he writes to his young admirer:
BRAM STOKER, —

My dear young man, — Your letters have been most welcome to me — welcome to me as a Person and then as Author — I don't know which most. You did so well to write to me so unconventionally, so fresh, so manly, and affectionately too. I, too, hope (though it is not probable) that we will some day personally meet each other. Meantime, I send my friendship and thanks.

Edward Dowden's letter containing among others your subscription for a copy of my new edition has just been recd. I shall send the book very soon by express in a package to his address. I have just written to E.D.

My physique is entirely shatter'd — doubtless permanently — from paralysis and other ailments. But I am up and dress'd, and get out every day a little, live here quite lonesome, but hearty, and good spirits. — Write to me again.
How moving it must have been for the young Stoker to hear back from his literary hero — perhaps nearly as moving as it had been for the young Whitman to receive that transformative, career-charging letter from Emerson, his own greatest idol, while struggling with the disheartening initial reception of his self-published Leaves of Grass. But it may be that the correspondence was existential tonic for both. Within a year, Whitman would summon his strength to engage in the singular outdoor workout that would help him unshatter his physique and regain near-complete function of his body as his mind and spirit continued soaring to poetic heights. In a lovely symmetry, Stoker's letter mirrors Whitman's own conviction, acquired while working as a volunteer nurse in the Civil War more than a decade earlier that "there is something in personal love, caresses, and the magnetic flood of sympathy and friendship, that does, in its way, more good than all the medicine in the world."
Complement with the teenage James Joyce's touching fan letter to his literary idol, Ibsen, then revisit Whitman on creativity, resistance, his advice to the young, and his most direct definition of happiness.
---
donating = loving
Bringing you (ad-free) Brain Pickings takes me hundreds of hours each month. If you find any joy and stimulation here, please consider becoming a Supporting Member with a recurring monthly donation of your choosing, between a cup of tea and a good dinner.
---
newsletter
Brain Pickings has a free weekly newsletter. It comes out on Sundays and offers the week's most unmissable reads. Here's what to expect. Like? Sign up.
"In the vast abyss before time, self is not, and soul commingles with mist, and rock, and light."
---
"Consciousness is tied to corporeality and temporality: I experience myself as existing with a body over time," the German psychologist Marc Wittman wrote in his insightful investigation of the psychology of time. "Do you sometimes want to wake up to the singularity we once were?" poet Marie Howe asked in the opening lines of her stunning tribute to Stephen Hawking — a question that cuts to the heart of our uneasy embodied temporality. How do creatures with lifespans that rarely stretch past a century fathom cosmic scales stretching billions of years, back to the dawn of everything, when time and matter were undivided as the raw material of the universe? How does the very notion of a self, around which we orient our entire existence, hold up against such sweeps at all?
Perhaps the interplay between deep time and self is more fathomable to those perched on the overlook of life, who have lived long enough to view being and nonbeing with equal immediacy.
When my good friend and fellow poetry lover Amanda Palmer asked me to send a poem for her husband, Neil Gaiman, to read to his 100-year-old cousin, Helen Fagin — the Holocaust survivor who composed that arresting letter to children about how books save lives — I chose a poem by one of Neil's dear friends, Ursula K. Le Guin (October 21, 1929–January 22, 2018), found in her final poetry collection, So Far So Good (public library) — one of the loveliest books of 2018.
Amanda immortalized this sweet and rather profound moment in a short video, shared here with the kind permission of everyone involved:
HOW IT SEEMS TO ME
by Ursula K. Le Guin

In the vast abyss before time, self
is not, and soul commingles
with mist, and rock, and light. In time,
soul brings the misty self to be.
Then slow time hardens self to stone
while ever lightening the soul,
till soul can loose its hold of self
and both are free and can return
to vastness and dissolve in light,
the long light after time.
A voracious reader and lifelong lover of poetry, Helen arrived in America in 1946 not speaking a word of English, then went on to earn a Ph.D. and become a professor of literature. She recently shared with me a kindred verse by her favorite American poet, Walt Whitman — a man who contemplated the paradox of the self throughout his lush body of work — which she long ago adopted as her personal motto:
The pleasures of heaven are with me and the pains of hell are with me,
The first I graft and increase upon myself, the latter I translate into a new tongue.
In striking consonance with the nonduality at the heart of Le Guin's poem, the line that prefaces this passage in Whitman's Song of Myself is "I am the poet of the Body and I am the poet of the Soul."
Complement with Whitman himself on the key to living a vibrant and rewarding life and Le Guin's "Hymn to Time," then revisit Amanda Palmer's wondrous readings of two poems by Helen's compatriot, the Nobel-winning Polish poet Wisława Szymborska: "Possibilities" and "Life While-You-Wait."
---
donating = loving
Bringing you (ad-free) Brain Pickings takes me hundreds of hours each month. If you find any joy and stimulation here, please consider becoming a Supporting Member with a recurring monthly donation of your choosing, between a cup of tea and a good dinner.
---
newsletter
Brain Pickings has a free weekly newsletter. It comes out on Sundays and offers the week's most unmissable reads. Here's what to expect. Like? Sign up.
Celestial splendor from a forgotten woman who broke the bounds of her time.
---
Born in Germany in an era when no woman could obtain a formal education in science anywhere in the world, Maria Clara Eimmart (May 27, 1676–October 29, 1707) predated Caroline Herschel — the world's first professional woman astronomer — by a century. She went on to become an artist, engraver, and astronomer who produced some of the most striking astronomical art since the invention of the telescope, in a time when humanity had no idea that the universe contained galaxies other than our own.
Like Margaret Fuller, Eimmart benefitted from the love and intellectual generosity of a father who equipped her with a rigorous foundation of French, Latin, mathematics, and art. A successful engraver, draughtsman, and painter with a passion for astronomy, he spent most of his earnings on astronomical instruments and eventually built a small observatory on the city walls of Nuremberg, where he served as director of the Academy of Art. The young Maria Clara began apprenticing with her father both as an artist and an astronomer, assisting in his observations and creating pictorial depictions of his data.
Between her late teens and her mid-twenties — around the time her compatriot Maria Sibylla Merian was revolutionizing entomology with her own work as a self-taught artist and naturalist — Eimmart created a series of exquisite, detailed illustrations of celestial objects. Among them are the phases of Venus, Galileo's observations of which furnished the first nail in the coffin of the geocentric model of the universe less than a century earlier.
In her thirtieth year — an old maid by the era's standards — she married one of his father's pupils, a budding physicist who would eventually come to direct the observatory. A year later, at only thirty-one, Eimmart died in childbirth — a common tragedy at the time — leaving behind some stunning astronomical engravings of the Moon, the planets of the Solar System, comets, and the atmospheric optical phenomena paraselene and parhelion, Latin for "beside the Moon" and "beside the Sun," commonly known as moon dog and sun dog.
Some of Eimmart's art appears in Michael Benson's altogether splendid Cosmigraphics: Picturing Space Through Time. Complement it with Johannes Hevelius's pioneering 17th-century map of the moon and the Solar System quilt that a 19th-century Iowa woman spent seven years embroidering in order to use it as a teaching tool in her astronomy lectures to women, then revisit contemporary artist Lia Halloran's stunning cyanotype tribute to trailblazing women in astronomy.
I have made some of Eimmart's etchings, which are in the public domain, available as art prints, with all proceeds benefitting the endeavor to build New York City's first-ever public observatory at Pioneer Works:
---
donating = loving
Bringing you (ad-free) Brain Pickings takes me hundreds of hours each month. If you find any joy and stimulation here, please consider becoming a Supporting Member with a recurring monthly donation of your choosing, between a cup of tea and a good dinner.
---
newsletter
Brain Pickings has a free weekly newsletter. It comes out on Sundays and offers the week's most unmissable reads. Here's what to expect. Like? Sign up.
"Some books are toolkits you take up to fix things, from the most practical to the most mysterious, from your house to your heart, or to make things, from cakes to ships. Some books are wings… Some books are medicine, bitter but clarifying."
---
Galileo considered reading our sole means of having superhuman powers. For Kafka, a book was "the axe for the frozen sea inside us"; for Anaïs Nin, the alarm to awaken us from the slumber of almost-living; for Gwendolyn Brooks, "meat and medicine and flame and flight and flower."
Since the invention of the printing press, books have fed the human animal's irrepressible hunger for truth and meaning, and some of the most celebrated exemplars of our species have extolled reading as a pillar of our very humanity. Among them is Rebecca Solnit — one of the most lyrical and insightful writers of our time.
In her beautiful memoiristic essay about how books saved her life, Solnit observed that "the object we call a book is not the real book, but its potential, like a musical score or seed." In childhood, when life itself is pure potential, a book becomes potential squared. Solnit speaks to this exquisitely in her contribution to A Velocity of Being: Letters to a Young Reader (public library) — a labor of love eight years in the making, comprising 121 illustrated letters to children about why we read and how books transform us from some of the most inspiring humans in our world: artists, writers, scientists, philosophers, entrepreneurs, musicians, and adventurers whose character has been shaped by a life of reading.
Solnit writes:
Dear Readers,

Nearly every book has the same architecture — cover, spine, pages — but you open them onto worlds and gifts far beyond what paper and ink are, and on the inside they are every shape and power. Some books are toolkits you take up to fix things, from the most practical to the most mysterious, from your house to your heart, or to make things, from cakes to ships. Some books are wings. Some are horses that run away with you. Some are parties to which you are invited, full of friends who are there even when you have no friends. In some books you meet one remarkable person; in others a whole group or even a culture. Some books are medicine, bitter but clarifying. Some books are puzzles, mazes, tangles, jungles. Some long books are journeys, and at the end you are not the same person you were at the beginning. Some are handheld lights you can shine on almost anything.

The books of my childhood were bricks, not for throwing but for building. I piled the books around me for protection and withdrew inside their battlements, building a tower in which I escaped my unhappy circumstances. There I lived for many years, in love with books, taking refuge in books, learning from books a strange data-rich out-of-date version of what it means to be human. Books gave me refuge. Or I built refuge out of them, out of these books that were both bricks and magical spells, protective spells I spun around myself. They can be doorways and ships and fortresses for anyone who loves them.

And I grew up to write books, as I'd hoped, so I know that each of them is a gift a writer made for strangers, a gift I've given a few times and received so many times, every day since I was six.

Rebecca Solnit
For more loveliness from A Velocity of Being, all proceeds from which benefit the New York public library system, peek inside the book and savor one of the most moving letters from it — a 100-year-old Holocaust survivor's true story of how a book saved actual lives — then revisit Solnit on rewriting the world's broken stories, our mightiest force of resistance, and what it means to live with lucid hope in hard times.
---
donating = loving
Bringing you (ad-free) Brain Pickings takes me hundreds of hours each month. If you find any joy and stimulation here, please consider becoming a Supporting Member with a recurring monthly donation of your choosing, between a cup of tea and a good dinner.
---
newsletter
Brain Pickings has a free weekly newsletter. It comes out on Sundays and offers the week's most unmissable reads. Here's what to expect. Like? Sign up.
"The quality of BEING, in the object's self, according to its own central idea and purpose, and of growing therefrom and thereto — not criticism by other standards, and adjustments thereto — is the lesson of Nature."
---
"Re-examine all you have been told at school or church or in any book, dismiss whatever insults your own soul," Walt Whitman (May 31, 1819–March 26, 1892) wrote in offering his timeless advice on living a vibrant and rewarding life in the preface to Leaves of Grass. When Whitman first published his masterpiece in 1855, it was met with indifference punctuated by bursts of harsh criticism. It is difficult to imagine just how insulting to the young poet's soul such reception must have been, or what it took for him to dismiss it and carry on writing. What buoyed his spirit through the tidal wave of negativity was an extraordinary letter of appreciation from Ralph Waldo Emerson — the era's most respected literary tastemaker and Whitman's greatest hero, whose 1844 essay The Poet had inspired Leaves of Grass. The young poet wore Emerson's praise of "incomparable things said incomparably well" like an armor, almost literally — he carried the letter folded in his shirt-pocket over his heart, regularly reading it to friends and lovers.
It is certainly easier, though never easy, to dismiss what insults one's soul when it comes from critics who haven't earned one's confidence — "Take no notice of anyone you don't respect," Jeanette Winterson offered in her ten wise rules of writing. But to dismiss criticism that insults the soul from someone we respect — or, harder still, love — requires superhuman strength of spirit. How do we hold on to the integrity and solidity of our conviction and vision, be it creative or existential, when it is being challenged and censured by a person we regard with high intellectual esteem and tenderness of heart?
Whitman modeled this exquisitely in an encounter with Emerson himself.
On a crisp February afternoon in 1860, five years after the publication of Leaves of Grass, the two men took a two-hour walk along Boston Common. They had by then befriended one another and formed a courteous, frank relationship embodying Emerson's ideal of friendship: "A friend is a person with whom I may be sincere." That winter day, Whitman found Emerson to be "in his prime, keen, physically and morally magnetic, arm'd at every point, and when he chose, wielding the emotional just as well as the intellectual." When the criticism came, Whitman knew it sprang from that selfsame source — a quality of character he deeply respected, even revered. And yet, rather than coming undone by self-doubt, he was able to stay rooted in his own values and vision.
Writing in Specimen Days (public library) — the endlessly rewarding collection of prose fragments and diary entries, which gave us Whitman on the wisdom of trees, the power of music, the essence of happiness, the "meaning" of art, and optimism as a force of resistance — he recounts:
During those two hours he was the talker and I the listener. It was an argumentstatement, reconnoitring, review, attack, and pressing home, (like an army corps in order, artillery, cavalry, infantry,) of all that could be said against that part (and a main part) in the construction of my poems, "Children of Adam." More precious than gold to me that dissertation — it afforded me, ever after, this strange and paradoxical lesson; each point of E.'s statement was unanswerable, no judge's charge ever more complete or convincing, I could never hear the points better put — and then I felt down in my soul the clear and unmistakable conviction to disobey all, and pursue my own way. "What have you to say then to such things?" said E., pausing in conclusion. "Only that while I can't answer them at all, I feel more settled than ever to adhere to my own theory, and exemplify it," was my candid response. Whereupon we went and had a good dinner at the American House. And thenceforward I never waver'd or was touch'd with qualms, (as I confess I had been two or three times before).
Later in life, Whitman would reflect:
Has it never occurr'd to any one how the last deciding tests applicable to a book are entirely outside of technical and grammatical ones, and that any truly first-class production has little or nothing to do with the rules and calibres of ordinary critics?… I have fancied the ocean and the daylight, the mountain and the forest, putting their spirit in a judgment on our books. I have fancied some disembodied human soul giving its verdict.

[…]

The quality of BEING, in the object's self, according to its own central idea and purpose, and of growing therefrom and thereto — not criticism by other standards, and adjustments thereto — is the lesson of Nature.
Whitman's poetry, founded upon the unshakable foundation of his creative and spiritual vision, eventually catapulted him to the top of the English-language literary pantheon. Leaves of Grass endures as one of the most beloved poetic works of all time, having influenced generations of writers and buoyed ordinary livers of life through the worst existential upheavals. Such is the power of poetic truth channeled with unwavering stability of confidence and vision.
Complement this particular fragment of the sublime Specimen Days with Descartes on the crucial difference between confidence and pride, Bruce Lee on willpower and self-esteem, and some excellent advice from great writers on how to survive criticism, then revisit Whitman on creativity, democracy, his advice to the young, and his most direct definition of happiness.
---
donating = loving
Bringing you (ad-free) Brain Pickings takes me hundreds of hours each month. If you find any joy and stimulation here, please consider becoming a Supporting Member with a recurring monthly donation of your choosing, between a cup of tea and a good dinner.
---
newsletter
Brain Pickings has a free weekly newsletter. It comes out on Sundays and offers the week's most unmissable reads. Here's what to expect. Like? Sign up.
A journey from the farthest cosmic horizons of reality to the depths of our poetic truth.
---
I have been thinking a great deal lately about the notion of perspective. We speak of taking another's perspective — an admirable moral aspiration but, in a strict sense, a physical impossibility. Even the most well-intentioned and empathetic among us are creatures invariably bound by our frames of reference, with our vantage point confined to our own corner of reality. And yet we aim, as we must, to transcend our perspectival blindnesses and see the world from different points of view — that, it seems to me, is one of the fundamental requirements of human decency and one of the great paradoxes of morality.
In such considerations, we use the word perspective in its figurative sense, but that sense — far more so than for most words — is deeply entwined with the word's literal meaning and its history. Even the word figurative is part of the history of perspective.
This passage from Figuring traces the interleaving of art and science in the development of perspective, responsible for one of our greatest leaps in understanding the nature of reality:
Euclid's Elements remains one of the most influential scientific texts of all time, on a par with Newton's Principia. For centuries after Euclid's death, his geometry remained our only model of understanding space. This breakthrough in science shaped art through the development of perspective — a technique originally called geometric figuring, which invited architecture and the figurative arts into the three-dimensional world for the first time, then through them gave back to science. Galileo's Moon drawings were so revolutionary in large part because, trained in perspective, he depicted the topography of its mountains and craters, emanating the radical suggestion that our satellite is not a perfectly smooth orb of ethereal matter but as solid and rugged as the Earth — not a heavenly body but a material one. Mere months earlier, the English mathematician and astronomer Thomas Harriot had become the first person known to make a drawing of the Moon seen through a telescope. Untrained in perspective and ignorant of the Euclid-informed projective geometries that had made their way to Florence but not yet to England, he depicted the Moon as a dappled disc resembling an engraved medal. The genius that led Galileo to see what Harriot could not was indelibly genius loci, as much a function of his mind as of his time and place.
This question of the relationship between perspective in the scientific sense and perspective in the moral sense was recently reignited when I watched the iconic 1977 film Powers of Ten by Charles and Ray Eames — a perspectival masterpiece that did for our understanding of scale and orders of magnitude what Edwin Abbott Abbott's Victorian novella Flatland did for our understanding of dimensions. I had seen Powers of Ten numerous times before, but this time — perhaps because I watched it projected onto a ceiling, lying flat on my back, with an astrophysicist beside me — its genius struck a deeper chord. It belongs to that rare species of science communication that transcends the scientific and reaches into the poetic, effecting not mere explanation, not even just elucidation, but enchantment.
The film was made months after the launch of the Voyager mission, in an era infused with Carl Sagan's poetic sensibility and ablaze with the thrill of cosmic curiosity — a time when humanity's prosthetic eye first left our corner of the Solar System and set out for its farthest reaches, in order to view our cosmic neighborhood from a perspective other than the one allotted us by gravity. To watch Powers of Ten — and to take the telescopic perspective in any way — is to humble ourselves, to dwarf our hyperlocal human dramas against the backdrop of a far vaster reality. If only we could move through the world with the continual awareness that we are each but tiny particles of universal matter, yet we each contain entire cosmoses of physical and psychic reality — we do, as much as everyone we see as other does.
Powers of Ten ends its perspectival extension into the largest scale at 100 million lightyears from Earth, or 1024 meters — the limit of our vision in 1977. In the decades since, humanity's prosthetic eye — our Earth-tethered instruments, our space telescopes, our data modeling — has extended beyond this horizon, further calibrating our parochial cosmic perspective. In 2009, the American Museum of Natural History teamed up with the Rubin Museum to produce a visualization of the scale of the universe, to the extent that it was then known. While it lacks the poetic enchantment of the Eames classic and ventures only into the large scales, omitting the subatomic, it offers an astounding journey to our cosmic horizon in space and time, as far as 13.7 billion years of light travel away from Earth, to regions of spacetime illuminated by the light of the baby universe — the afterglow of the Big Bang:
A visualization produced five years later, in 2014, explores more recent scientific discoveries about the largest known structures in the universe, superclusters — regions of spacetime densely packed with galaxies — and how our own home supercluster, Laniakea, fits into the biggest picture of reality we have yet painted:
But I side with Susan Sontag in the conviction that "information will never replace illumination" and with Rachel Carson in her lifelong ethos that the scientific and the poetic must converge to illuminate nature in a way that not only informs us but moves us to transcend the limitations of our vantage point. To me, far superior than any data visualization in broadening our perspective — perspective in the humanistic sense as well as the cosmic sense — is Marie Howe's stunning poem "Singularity," written for and performed at the second annual Universe in Verse at Pioneer Works:
SINGULARITY
by Marie Howe

(after Stephen Hawking)

Do you sometimes want to wake up to the singularity
we once were?

so compact nobody
needed a bed, or food or money —

nobody hiding in the school bathroom
or home alone

pulling open the drawer
where the pills are kept.

For every atom belonging to me as good
Belongs to you. Remember?

There was no Nature. No
them. No tests

to determine if the elephant
grieves her calf or if

the coral reef feels pain. Trashed
oceans don't speak English or Farsi or French;

would that we could wake up to what we were
— when we were ocean and before that

to when sky was earth, and animal was energy, and rock was
liquid and stars were space and space was not

at all — nothing

before we came to believe humans were so important
before this awful loneliness.

Can molecules recall it?
what once was? before anything happened?

No I, no We, no one. No was
No verb no noun
only a tiny tiny dot brimming with

is is is is is

All everything home
For more perspectival masterpieces from The Universe in Verse, savor astrophysicist Janna Levin reading Maya Angelou's cosmic clarion call to humanity inspired by Carl Sagan, actor and activist America Ferrera reading Denise Levertov's poem about our belonging to nature, and astrophysicist Natalie Batalha's poetic reflection on what we see when we look past the veils of our perception.
---
donating = loving
Bringing you (ad-free) Brain Pickings takes me hundreds of hours each month. If you find any joy and stimulation here, please consider becoming a Supporting Member with a recurring monthly donation of your choosing, between a cup of tea and a good dinner.
---
newsletter
Brain Pickings has a free weekly newsletter. It comes out on Sundays and offers the week's most unmissable reads. Here's what to expect. Like? Sign up.