"Accept everything which happens, even if it seem disagreeable, because it leads to this, the health of the universe."
---
"At bottom the whole concern of both morality," William James wrote in contemplating the human search for meaning, "is with the manner of our acceptance of the universe. Do we accept it only in part and grudgingly, or heartily and altogether? … If we accept the whole, shall we do so as if stunned into submission… or shall we do so with enthusiastic assent?" The pioneering psychologist and philosopher was reaching across time, space, and cultures to perch on the shoulders of another giant of thought: the Roman emperor and great Stoic philosopher Marcus Aurelius (April 26, 121–March 17, 180), who had articulated this selfsame idea nearly eighteen centuries earlier.
James quotes Aurelius in The Varieties of Religious Experience: A Study in Human Nature (public library | free ebook) — his 1902 masterwork, which gave us his insight into science and spirituality and the four qualities of transcendent consciousness. The passage does not appear to endure in any translations of Aurelius's writings currently in print, leading me to suspect that James himself may have translated it — like every intellectual of his generation, he had mastered Latin at a young age.
Aurelius, quoted by James, writes:
It is a man's duty to comfort himself and wait for the natural dissolution, and not to be vexed, but to find refreshment solely in these thoughts — first that nothing will happen to me which is not conformable to the nature of the universe; and secondly that I need do nothing contrary to the God and deity within me; for there is no man who can compel me to transgress. He is an abscess on the universe who withdraws and separates himself from the reason of our common nature, through being displeased with the things which happen. For the same nature produces these, and has produced thee too. And so accept everything which happens, even if it seem disagreeable, because it leads to this, the health of the universe.
Complement with Marcus Aurelius on how to motivate yourself to get out of bed each morning, the key to peace of mind, what it takes to live fully, and what his father taught him about kindness, decency, and humility, then revisit Emily Levine on meeting reality on its own terms.
---
donating = loving
Bringing you (ad-free) Brain Pickings takes me hundreds of hours each month. If you find any joy and stimulation here, please consider becoming a Supporting Member with a recurring monthly donation of your choosing, between a cup of tea and a good dinner.
---
newsletter
Brain Pickings has a free weekly newsletter. It comes out on Sundays and offers the week's most unmissable reads. Here's what to expect. Like? Sign up.
Art and science meet resistance in a modern reimagining of a classic anthem for the protection of nature.
---
I dedicated the 2018 edition of The Universe in Verse to one of my great heroes, Rachel Carson (May 27, 1907–April 14, 1964), who catalyzed the modern environmental movement with her epoch-making 1962 book Silent Spring. Carson — a biologist who never relinquished her first love of literature — launched a courageous crusade against the deadly impact of pesticides and DDT in particular on nature. Conveying her unassailable science through exquisite literary prose, she awakened millions of lay people to the chemical industry's ruthless assault on nature — not with mere facts, but with a larger poetic truth about our relationship and responsibility to this beautiful, fragile planet we call home. The creation of the first Earth Day and the founding of the Environmental Protection Agency were both direct consequences of her work. She never lived to see either — like Copernicus, Carson died shortly after the publication of her paradigm-shifting book. But she left behind a novel understanding of nature as a complex and beautiful interleafing of relationships, of which we are only a small part — a small part with a great responsibility for stewarding the whole.
It is hard, with our pathological cultural amnesia, to fully appreciate today just how far Silent Spring reached — beyond science, beyond policy. For years after its publication, after Carson's death, the book's message rippled and rippled across the groundwaters of popular culture. New Yorker cartoons and Peanuts strips celebrated Carson and her legacy, which touched a young musician only just making her name.
In 1970, Joni Mitchell composed "Big Yellow Taxi" — a song that would become a sort of bittersweet anthem of the environmental movement. It features this stanza inspired by Carson's exposé of how pesticides, long marketed as harmless, were killing the birds and the bees:
Hey farmer, farmer —
Put away the DDT now.
Give me the dots on my apples
But leave me the birds and the bees.
In putting together The Universe in Verse — a labor-of-love celebration of science and nature through poetry, and a voice of resistance against the current assault on nature, with all proceeds benefiting the Natural Resources Defense Council — I realized that among the lovely humans who had donated their time and talent to read poems were four stellar musicians. So I asked one of them — my frequent collaborator and dear friend Amanda Palmer — to reimagine "Big Yellow Taxi" in a cover dedicated to Carson. She kindly did, enlisting the accompaniment of the other three — cellist Zoë Keating, Hedwig and the Angry Inch co-creator John Cameron Mitchell, and singer, songwriter, and guitarist Sean Ono Lennon. In a lovely burst of spontaneity, this makeshift band christened themselves The Decomposers and proceeded to deliver a stunning rendition of Mitchell's masterpiece, emanating the timelessness and growing urgency of Carson's message.
Prior to the show, they made a studio recording of the song at Pioneer Works, where The Universe in Verse was hosted. It is now released as a record, with cover art generously donated by Pioneer Works founder Dustin Yellin. All proceeds from the downloads benefit the Natural Resources Defense Council — please enjoy, >download, and join this small but significant act of resistance against the destruction of our Pale Blue Dot.
Big Yellow Taxi by Amanda Palmer, Zoe Keating, Sean Ono Lennon and John Cameron Mitchell
Below is the live performance with my prefatory contextualization, courtesy of Kickstarter Live and Bridgeside Productions, who contributed to this many-peopled project of goodwill by donating the livestream and the recording:
For more of The Universe in Verse, see poet Marie Howe's stunning tribute to Stephen Hawking, astrophysicist Janna Levin's reading of Maya Angelou's cosmic clarion call to humanity, and other highlights, then revisit the full recording of the inaugural 2017 show.
To become a patron of Amanda's music, a great deal of which benefits various humanitarian and environmental causes, join me in supporting her on Patreon.
---
donating = loving
Bringing you (ad-free) Brain Pickings takes me hundreds of hours each month. If you find any joy and stimulation here, please consider becoming a Supporting Member with a recurring monthly donation of your choosing, between a cup of tea and a good dinner.
---
newsletter
Brain Pickings has a free weekly newsletter. It comes out on Sundays and offers the week's most unmissable reads. Here's what to expect. Like? Sign up.
"We are not stuff that abides, but patterns that perpetuate themselves. A pattern is a message."
---
"Information will never replace illumination," Susan Sontag asserted in considering the conscience of words. "Words are events, they do things, change things," Ursula K. Le Guin wrote in the same era in her exquisite meditation on the magic of real human communication. "They transform both speaker and hearer; they feed energy back and forth and amplify it. They feed understanding or emotion back and forth and amplify it." But what happens when words are stripped of their humanity, fed into unfeeling machines, and used as currencies of information that no longer illuminates?
Half a century before the golden age of algorithms and two decades before the birth of the Internet, the mathematician and philosopher Norbert Wiener (November 26, 1894–March 18, 1964) tried to protect us from that then-hypothetical scenario in his immensely insightful and prescient 1950 book The Human Use of Human Beings: Cybernetics and Society (public library) — a book Wiener described as concerned with "the limits of communication within and among individuals," which went on to influence generations of thinkers, creators, and entrepreneurs as wide-ranging as beloved author Kurt Vonnegut, anthropologist Mary Catherine Bateson, and virtual reality pioneer Jaron Lanier.
Wiener had coined the word cybernetics two years earlier, drawing on the Greek word for "steersman" — kubernētēs, from which the word "governor" is also derived — to describe "the scientific study of control and communication in the animal and the machine," pioneering a new way of thinking about causal chains and how the feedback loop taking place within a system changes the system itself. (Today's social media ecosystem is a superficial but highly illustrative example of this.)
In a complement to Hannah Arendt's contemporaneous insight into how tyrants use isolation as a weapon of oppression and manipulation, Wiener explains why, under this model of information systems, communication and control are inexorably linked:
Information is a name for the content of what is exchanged with the outer world as we adjust to it, and make our adjustment felt upon it. The process of receiving and of using information is the process of our adjusting to the contingencies of the outer environment, and of our living effectively within that environment. The needs and the complexity of modern life make greater demands on this process of information than ever before, and our press, our museums, our scientific laboratories, our universities, our libraries and textbooks, are obliged to meet the needs of this process or fail in their purpose. To live effectively is to live with adequate information. Thus, communication and control belong to the essence of man's inner life, even as they belong to his life in society.
A pillar of Weiner's insight is the second law of thermodynamics and its central premise that entropy — the growing tendency toward disorder, chaos, and unpredictability — increases over time in any closed system. But even if we were to consider the universe itself a closed system — an assumption neglecting the possibility that our universe may be one of many universes — neither individual human beings nor the societies they form can be thought of as closed systems. Rather, they are pockets of attempted order and decreasing entropy amid the vast expanse of cosmic chaos — attempts encoded in our systems of organizing and communicating information. Weiner examines the parallel between organisms and machines in this regard — a radical notion in his day and plainly obvious, if still poorly understood, in ours:
If we wish to use the word "life" to cover all phenomena which locally swim upstream against the current of increasing entropy, we are at liberty to do so. However, we shall then include many astronomical phenomena which have only the shadiest resemblance to life as we ordinarily know it. It is in my opinion, therefore, best to avoid all question-begging epithets such as "life," "soul," "vitalism," and the like, and say merely in connection with machines that there is no reason why they may not resemble human beings in representing pockets of decreasing entropy in a framework in which the large entropy tends to increase.

When I compare the living organism with such a machine, I do not for a moment mean that the specific physical, chemical, and spiritual processes of life as we ordinarily know it are the same as those of life-imitating machines. I mean simply that they both can exemplify locally anti-entropic processes, which perhaps may also be exemplified in many other ways which we should naturally term neither biological nor mechanical.
In a sentiment of astounding foresight, Wiener adds:
Society can only be understood through a study of the messages and the communication facilities which belong to it; and that in the future development of these messages and communication facilities, messages between man and machines, between machines and man, and between machine and machine, are destined to play an ever-increasing part.

[…]

In control and communication we are always fighting nature's tendency to degrade the organized and to destroy the meaningful; the tendency… for entropy to increase.
In consonance with Neil Gaiman's conception of stories as "genuinely symbiotic organisms that we live with, that allow human beings to advance," Wiener considers how living organisms resemble and are aided by information systems:
Organism is opposed to chaos, to disintegration, to death, as message is to noise. To describe an organism, we do not try to specify each molecule in it, and catalogue it bit by bit, but rather to answer certain questions about it which reveal its pattern: a pattern which is more significant and less probable as the organism becomes, so to speak, more fully an organism.

[…]

We are not stuff that abides, but patterns that perpetuate themselves. A pattern is a message.
He adds:
Messages are themselves a form of pattern and organization. Indeed, it is possible to treat sets of messages as having an entropy like sets of states of the external world. Just as entropy is a measure of disorganization, the information carried by a set of messages is a measure of organization. In fact, it is possible to interpret the information carried by a message as essentially the negative of its entropy, and the negative logarithm of its probability. That is, the more probable the message, the less information it gives.
Weiner illustrates this idea with an example that would have pleased Emily Dickinson:
Just as entropy tends to increase spontaneously in a closed system, so information tends to decrease; just as entropy is a measure of disorder, so information is a measure of order. Information and entropy are not conserved, and are equally unsuited to being commodities. Clichés, for example, are less illuminating than great poems.

[…]

The prevalence of cliches is no accident, but inherent in the nature of information. Property rights in information suffer from the necessary disadvantage that a piece of information, in order to contribute to the general information of the community, must say something substantially different from the community's previous common stock of information. Even in the great classics of literature and art, much of the obvious informative value has gone out of them, merely by the fact that the public has become acquainted with their contents. Schoolboys do not like Shakespeare, because he seems to them nothing but a mass of familiar quotations. It is only when the study of such an author has penetrated to a layer deeper than that which has been absorbed into the superficial clichés of the time, that we can re-establish with him an informative rapport, and give him a new and fresh literary value.
From this follows a corollary made all the clearer by the technologies and media landscapes which Wiener never lived to see and with which we must and do live:
The idea that information can be stored in a changing world without an overwhelming depreciation in its value is false.

[…]

Information is more a matter of process than of storage… Information is important as a stage in the continuous process by which we observe the outer world, and act effectively upon it… To be alive is to participate in a continuous stream of influences from the outer world and acts on the outer world, in which we are merely the transitional stage. In the figurative sense, to be alive to what is happening in the world, means to participate in a continual development of knowledge and its unhampered exchange.
In a passage that calls to mind Zadie Smith's lucid antidote to the illusion of universal progress and offers a sobering counterpoint to today's strain of social scientists purveying feel-good versions of "progress" via the tranquilizing half-truths of highly selective statistics willfully ignorant of the for whom question, Wiener writes:
We are immersed in a life in which the world as a whole obeys the second law of thermodynamics: confusion increases and order decreases. Yet, as we have seen, the second law of thermodynamics, while it may be a valid statement about the whole of a closed system, is definitely not valid concerning a non-isolated part of it. There are local and temporary islands of decreasing entropy in a world in which the entropy as a whole tends to increase, and the existence of these islands enables some of us to assert the existence of progress.

[…]

Thus the question of whether to interpret the second law of thermodynamics pessimistically or not depends on the importance we give to the universe at large, on the one hand, and to the islands of locally decreasing entropy which we find in it, on the other. Remember that we ourselves constitute such an island of decreasing entropy, and that we live among other such islands. The result is that the normal prospective difference between the near and the remote leads us to give far greater importance to the regions of decreasing entropy and increasing order than to the universe at large.
Wiener considers the central flaw of the claim that the arrow of historical time is aligned with the arrow of "progress" in a universal sense:
Our worship of progress may be discussed from two points of view: a factual one and an ethical one — that is, one which furnishes standards for approval and disapproval. Factually, it asserts that the earlier advance of geographical discovery, whose inception corresponds to the beginning of modern times, is to be continued into an indefinite period of invention, of the discovery of new techniques for controlling the human environment. This, the believers in progress say, will go on and on without any visible termination in a future not too remote for human contemplation. Those who uphold the idea of progress as an ethical principle regard this unlimited and quasi-spontaneous process of change as a Good Thing, and as the basis on which they guarantee to future generations a Heaven on Earth. It is possible to believe in progress as a fact without believing in progress as an ethical principle; but in the catechism of many Americans, the one goes with the other.
With this, Weiner turns to the most gaping void in the narrative of progress — a recognition of the interconnectedness of existence across scales and species, which the pioneering naturalist John Muir so memorably captured a century earlier in his assertion that "when we try to pick out anything by itself, we find it hitched to everything else in the universe." A decade before Rachel Carson awakened the modern environmental conscience, Wiener considers the larger planetary costs of humanity's "progress":
What many of us fail to realize is that the last four hundred years are a highly special period in the history of the world. The pace at which changes during these years have taken place is unexampled in earlier history, as is the very nature of these changes. This is partly the result of increased communication, but also of an increased mastery over nature which, on a limited planet like the earth, may prove in the long run to be an increased slavery to nature… We have modified our environment so radically that we must now modify ourselves in order to exist in this new environment. We can no longer live in the old one. Progress imposes not only new possibilities for the future but new restrictions… May we have the courage to face the eventual doom of our civilization as we have the courage to face the certainty of our personal doom. The simple faith in progress is not a conviction belonging to strength, but one belonging to acquiescence and hence to weakness.

[…]

The new industrial revolution is a two-edged sword… It may be used for the benefit of humanity, but only if humanity survives long enough to enter a period in which such a benefit is possible. It may also be used to destroy humanity, and if it is not used intelligently it can go very far in that direction.
Three decades later, the great physician, etymologist, poet, and essayist Lewis Thomas would articulate the flip side of the same sentiment in his beautiful meditation on the peril and possibility of progress: "We are in for one surprise after another if we keep at it and keep alive. We can build structures for human society never seen before, thoughts never thought before, music never heard before… Provided we do not kill ourselves off, and provided we can connect ourselves by the affection and respect for which I believe our genes are also coded, there is no end to what we might do on or off this planet." Weiner's most visionary point is that if we are to not only survive but thrive as a civilization and a species, we must encode these same values of affection and respect into our machines, our information systems, and our technologies of communication, so that "the new modalities are used for the benefit of man, for increasing his leisure and enriching his spiritual life, rather than merely for profits and the worship of the machine as a new brazen calf."
More than a century after Mary Shelley raised these enduring questions of innovation and responsibility in Frankenstein, Weiner offers a sentiment of astonishing prescience and relevance to the artificial intelligence precipice on which we now stand, in an era when algorithms are deciding for us what we read, where we go, and how much of reality we see:
The machine's danger to society is not from the machine itself but from what man makes of it.

[…]

The modern man, and especially the modern American, however much "know-how" he may have, has very little "know-what." He will accept the superior dexterity of the machine-made decisions with out too much inquiry as to the motives and principles behind these… Any machine constructed for the purpose of making decisions, if it does not possess the power of learning, will be completely literalminded. Woe to us if we let it decide our conduct, unless we have previously examined the laws of its action, and know fully that its conduct will be carried out on principles acceptable to us! On the other hand, the machine [that] can learn and can make decisions on the basis of its learning, will in no way be obliged to make such decisions as we should have made, or will be acceptable to us. For the man who is not aware of this, to throw the problem of his responsibility on the machine, whether it can learn or not, is to cast his responsibility to the winds, and to find it coming back seated on the whirlwind.
At the heart of Weiner's decades-old book is a point of great timelessness and great urgency, which ought to be inscribed on the mental motherboard of every coder, technologist, and entrepreneur. Eight years after the trailblazing philosopher Susanne Langer considered how the questions we ask shape the answers we give and the world we build, he writes:
When human atoms are knit into an organization in which they are used, not in their full right as responsible human beings, but as cogs and levers and rods, it matters little that their raw material is flesh and blood. What is used as an element in a machine, is in fact an element in the machine. Whether we entrust our decisions to machines of metal, or to those machines of flesh and blood which are bureaus and vast laboratories and armies and corporations, we shall never receive the right answers to our questions unless we ask the right questions.
Precisely because our existence is so improbable against the backdrop of a universe governed by entropy, it is imbued with a singular responsibility — a responsibility that is the source and succor of meaning in human life. In a sentiment which the Nobel-winning Polish poet Wisława Szymborska would later echo, Weiner writes:
It is quite conceivable that life belongs to a limited stretch of time; that before the earliest geological ages it did not exist, and that the time may well come when the earth is again a lifeless, burnt-out, or frozen planet. To those of us who are aware of the extremely limited range of physical conditions under which the chemical reactions necessary to life as we know it can take place, it is a foregone conclusion that the lucky accident which permits the continuation of life in any form on this earth, even without restricting life to something like human life, is bound to come to a complete and disastrous end. Yet we may succeed in framing our values so that this temporary accident of living existence, and this much more temporary accident of human existence, may be taken as all-important positive values, notwithstanding their fugitive character.

In a very real sense we are shipwrecked passengers on a doomed planet. Yet even in a shipwreck, human decencies and human values do not necessarily vanish, and we must make the most of them. We shall go down, but let it be in a manner to which we may look forward as worthy of our dignity.
Nearly a century later, The Human Use of Human Beings remains an immensely insightful and increasingly relevant read. Complement it with the great cellist Pablo Casals on making our world worthy of its children, then revisit Thomas Merton's beautiful letter to Rachel Carson about technology, wisdom, and the difficult art of civilizational self-awareness.
---
donating = loving
Bringing you (ad-free) Brain Pickings takes me hundreds of hours each month. If you find any joy and stimulation here, please consider becoming a Supporting Member with a recurring monthly donation of your choosing, between a cup of tea and a good dinner.
---
newsletter
Brain Pickings has a free weekly newsletter. It comes out on Sundays and offers the week's most unmissable reads. Here's what to expect. Like? Sign up.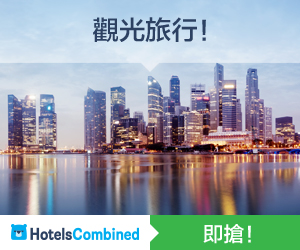 "The labours of men of genius, however erroneously directed, scarcely ever fail in ultimately turning to the solid advantage of mankind."
---
A teenage girl grieving the death of her infant daughter is sitting on the almost unbearably beautiful shore of a Swiss mountain lake. Her own mother, a pioneering feminist and political philosopher, has died of complications from childbirth exactly a month after bringing her into the world. Her philosopher father has cut her off for eloping to Europe with her lover — a struggling poet, whom she would marry six months later, after the suicide of his estranged first wife.
Mary Shelley (August 30, 1797–February 1, 1851) is just shy of her nineteenth birthday. She and her lover — Percy Bysshe Shelley — are spending the summer with Percy's best friend, the poet Lord Byron, whose wife has just left him and taken custody of their infant daughter, Ada Lovelace. One June evening, Lord Byron proposes that the downtrodden party amuse themselves by each coming up with a ghost story. What Mary dreams up would go on to become one of the world's most visionary works of literature, strewn with abiding philosophical questions about creativity and responsibility, the limits and liabilities of science, and the moral dimensions of technological progress.
The year is 1816. Decades stand between her and the first working incandescent light bulb. It would be more than a century before the Milky Way is revealed as not the whole of the universe but one of innumerable galaxies in it. Photography is yet to be invented; the atom yet to be split; Neptune, penicillin, and DNA yet to be discovered; relativity theory and quantum mechanics yet to be conceived of. The very word scientist is yet to be coined (for the Scottish mathematician Mary Somerville).
Against this backdrop and its narrow parameters of knowledge barely imaginable to today's vista of scientific understanding, Mary Shelley unleashed her imagination on Lord Byron's challenge and began gestating what would be published eighteen months later, on the first day of 1818, as Frankenstein; or The Modern Prometheus. Its message is as cautionary as it is irrepressibly optimistic. "The labours of men of genius," this woman of genius writes, "however erroneously directed, scarcely ever fail in ultimately turning to the solid advantage of mankind."
Two hundred years later, Arizona State University launched The Frankenstein Bicentennial Project — a cross-disciplinary, multimedia endeavor to engage the people of today with the timeless issues of science, technology, and creative responsibility posed by Shelley's searching intellect and imagination. As part of the celebration, MIT Press published Frankenstein: Annotated for Scientists, Engineers, and Creators of All Kinds (public library) — Shelley's original 1818 manuscript, line-edited by the world's leading expert on the text and accompanied by annotations and essays by prominent contemporary thinkers across science, technology, philosophy, ethics, feminism, and speculative fiction. What emerges is the most thrilling science-lensed reading of a literary classic since Lord Byron's Don Juan annotated by Isaac Asimov.
Editors David H. Guston, Ed Finn, and Jason Scott Robert, who consider Shelley's masterwork "a book that can encourage us to be both thoughtful and hopeful" and describe their edition as one intended "to enhance our collective understandings and to invent — intentionally — a world in which we all want to live and, indeed, a world in which we all can thrive," write in the preface:
No work of literature has done more to shape the way humans imagine science and its moral consequences than Frankenstein; or The Modern Prometheus, Mary Shelley's remarkably enduring tale of creation and responsibility… In writing Frankenstein, Mary produced both in the creature and in its creator tropes that continue to resonate deeply with contemporary audiences. Moreover, these tropes and the imaginations they engender actually influence the way we confront emerging science and technology, conceptualize the process of scientific research, imagine the motivations and ethical struggles of scientists, and weigh the benefits of scientific research against its anticipated and unforeseen pitfalls.
It is almost impossible to imagine what the world, the everyday world, was like two centuries ago — a difference so profound it seeps into language itself. With this in mind, the editors offer a thoughtful note on their choice of referring to Doctor Frankenstein's creation as "the creature" (rather than daemon, which Shelley herself uses, or monster, as posthumous criticism often does). In consonance with bryologist Robin Wall Kimmerer's insight into how naming confers dignity upon life, they write:
It is worth pointing out that the way we now use the word creature ignores a richer etymology. Today, we refer to birds and bees as creatures. Living things are creatures by virtue of their living-ness. When we call something a creature today, we rarely think in terms of something that has been created, and thus we erase the idea of a creator behind the creature. We have likewise lost the social connotation of the term creature, for creatures are made not just biologically (or magically) but also socially.
This nexus of the scientific and the social at the heart of Shelley's novel comes alive in a lovely companion to the annotated edition: Reanimation! — a seven-part series of animated conversations with scientists by science communication powerhouse Massive, exploring the prescient questions embedded in Shelley's novel — questions touching on the nature of consciousness, the evolution and definition of life, the ethics of genetic engineering, the future of the human body and artificial intelligence.
In the first film — which calls to mind Freeman Dyson's assertion that "a new generation of artists, writing genomes as fluently as Blake and Byron wrote verses, might create an abundance of new flowers and fruit and trees and birds to enrich the ecology of our planet" — BBC science communicator Britt Wray and ecologist and biologist Ben Novak echo poet Denise Levertov's lament about our tendency to see ourselves as separate from nature through the lens of genetic engineering and synthetic biology:
I'm really hoping that synthetic biology as a whole can drive a different appreciation — a different definition and relationship — of what we see to be nature. For years, we have peddled this notion that humans are separate entities from nature — there's the arrogance that humans are somehow divinely above nature and we're the caretakers of the world and we can do whatever we want with it. But there really hasn't been a universal realization that we are nature.
Perhaps the central animating question of Shelley's novel is what she termed "the nature of the principle of life" — that curious island of being amid the vast cosmic ocean of nonbeing. This is what theoretical physicist Sara Imari Walker and exoplanetary scientist and astrobiologist Caleb Scharf consider in the second film, exploring the nature and definition of life on Earth and beyond, and what we mean by intelligence when we speak of intelligent life:
We've really thought about life as being a binary phenomenon — something is alive or it's not… In the context of origins of life, that's really critical, because you want to talk about the transition between nonliving things and living things… [But] life in general is actually a process that occurs across multiple scales, and you can talk about a cell in my body being alive or you can talk about me being alive and you can also… go up in scale and maybe think about societies as being alive. That's one of the things that's really interesting about life… it has this kind of hierarchical structure where you have many layers of organization.

[…]

We might be able to understand more universal properties of life based on organizational principles — [not] just focusing on the things life is made of, but how it is organized. That's [why] reductionism has been hard in biology — because we always try to separate out these scales and treat them separately. But [in reality] you have ordered processes and dynamics across multiple scales — that really is the intrinsic indicative process of life.
In the third film, philosopher and cognitive scientist David Chalmers and comparative neuroscientist Danbee Kim examine the nature of consciousness — a philosophical inquiry that occupied Plato, entered the realm of science through William James's pioneering writings, and has been the subject of another lovely animation by Massive:
Trying to go directly from the cells to behavior is not going to be possible. Why? Because there are actually several levels of organization in between them. If you start with the cell, then the next level of organization would be a circuit. And how does the nervous system as an organ interact with other organs in the body? And then, after that, is the organism and all the movements produced by an organism.

But that still isn't behavior, because behavior is something that arises when you have goals for your movements and the only way for you to really pick or even decide a goal is not in a vacuum — it has to be within your environment: What other creatures, what other organisms, do you have to coordinate with in order to exist in your immediate local physical space?

[…]

It's this interplay between brains, bodies, and the world that, in the end, allows us to develop these goals… and the development of those goals is what I would call cognition.
In the fourth film, molecular biologist Kate Krueger and paleoanthropologist and archaeologist Genevieve Dewar consider the common human impulse for transformation, which undergirds both our most primitive Stone Age tools and our most advanced gene editing technologies:
Once we see the development of culture and social interactions, we actually see for the first time our species being able to step outside of and above biological evolution.

[…]

It's very rare that humans like to sit still and do nothing and maintain stasis. While we love what we know and we do want to maintain it, I think all of us would love to make the world a more interesting place and a more useful place, and be able to do more things and climb higher and move faster. This is also part of our nature — the desire to create and to grow and to change.
In the fifth film, engineer and ethicist Braden Allenby and biomedical engineer Conor Walsh contemplate the widening gap between our technological capabilities and our wisdom, and consider how the abiding philosophical question of what it means to be human is changing in the era of CRISPR and wearable robotics:
When you start to get a much more rapid change in technology, particularly technology that affects the human… you begin to get human as a process. The idea of human that we have is already changing much more rapidly than we know, but the process of human has simply accelerated. It continues, and we remain human.
In the sixth film, historian and philosopher of science Margaret Wertheim, neuroscientist and AI researcher Daniel Baer, and engineer and ethicist Branden Allenby reflect on our perpetually evolving definition of and ethical parameters around what constitutes intelligence and what makes an intelligence "artificial":
I suspect that we are not going to think we see a conscious machine even when they are running the planet… We have an extraordinary ability as humans — as soon as we offload something to machines that has to do with our cognition, we call it simple and it's obviously not part of intelligence. [For example], the first people who were called computers were in fact very highly trained mathematicians, many of them women, who did systemic mathematical solutions for very complex equations for things like ballistics… and they were regarded as extremely intelligent. That lasted until TI came up with the first calculator and then, suddenly, we decided that mathematical calculations weren't part of being intelligent. So my suspicion is that we already have machines that, to at least first degree, are AI.
In the seventh and final film, BBC science communicator Britt Wray, theoretical physicist Sara Imari Walker, and paleoanthropologist and archaeologist Genevieve Dewar examine what may be the overarching philosophical concern of Shelley's masterwork — the God complex with which we wield our tools and regard their creations, and the interplay between fear and curiosity indelible to all innovation and to every leap of science:
What makes Homo sapiens special and different is their ability to innovate on the fly, come up with new ideas and new ways of doing things, [and] learn from the mistake of others and communicate rapidly… to build upon the mistakes of the past.
Complement Frankenstein: Annotated for Scientists, Engineers, and Creators of All Kinds with philosopher Joanna Bourke's synthesis of three centuries of ideas about what it means to be human and Maya Angelou's arresting message to humanity in the golden age of twentieth-century scientific breakthrough, then visit Massive for more animated conversations with leading scientists about some of the most exciting frontiers of science and the most morally complex questions of our time.
---
donating = loving
Bringing you (ad-free) Brain Pickings takes me hundreds of hours each month. If you find any joy and stimulation here, please consider becoming a Supporting Member with a recurring monthly donation of your choosing, between a cup of tea and a good dinner.
---
newsletter
Brain Pickings has a free weekly newsletter. It comes out on Sundays and offers the week's most unmissable reads. Here's what to expect. Like? Sign up.
How a woman of great courage and great humanity changed the way we build cities, taught communities to stand up for themselves, and inspired generations to look up.
---
"Every walk is a sort of crusade," Henry David Thoreau proclaimed in his manifesto for the spiritual rewards of sauntering. But it was a crusade easy to carry out in the woods of Walden, in an era before cars and highways and metropolises. A century later, it took manyfold more courage to defend walking and its broader democratic, humanistic, and spiritual implications against the forces of urbanization, capitalism, and merciless development. The task fell on another humanist of a high order — Jane Jacobs (May 4, 1916–April 25, 2006).
Jacobs saw urban communities as vibrant ecosystems and fought fiercely against power-hungry developers like Robert Moses, who tried to turn them into commodities for economic growth. Governed by her conviction that "people ought to pay more attention to their instincts" — a countercultural idea in a mechanical age, amid the mid-century boom of blind consumerism and industrialism — she revolutionized our ideas about what makes a livable, human-centric city. Her legacy inspired the wonderful Jane's Walk — an annual festival of free, citizen-led peripatetic conversations in cities around the world, in which people get to hear and share the stories of their neighborhoods and communities.
Joining the loveliest picture-book biographies of cultural heroes is Walking in the City with Jane: A Story of Jane Jacobs (public library) by the prolific Canadian children's book author Susan Hughes and French-Canadian illustrator Valérie Boivin.
The story begins with young Jane organizing her first citizen protest — when the teacher introduces the class to a toothbrush and demands that the kids promise to use it daily for the rest of their lives, Jane sees the demand as tyrannical and refuses to make the promise, rallying her classmates to do the same. Irate, the teacher sends her home.
Uncompelled by school, Jane finds herself learning best in the real world, exploring the curiosities all around her.
After high school, she moves to New York City and falls in love with its blooming, buzzing chaos of humanity.
She takes the subway to random stops, explores the neighborhoods around them, and marvels at the details of the city, finding patterns and connections between things like the letters on manhole covers and the complex grid of electricity, gas, and water undergirding the city.
Out of this arises the awareness that a city, like a niche in nature, is an ecosystem. The synergy of its various human and nonhuman components — neighborhoods, parks, stores, streets, sidewalks — is what makes it thrive.
It was a radical notion at a time when urban planners were labeling certain neighborhoods "slums" and mercilessly tearing down homes to replace them with grey, soulless high-rise office buildings.
After Jane marries the architect Bob Jacobs, she continues working as a journalist and championing humane cities in articles criticizing the dehumanizing forces of commerce-minded urban planning, all the while raising her three children.
One day, she receives the shocking news that Robert Moses has labeled her very own neighborhood a "slum" and is pushing a plan to bulldoze parts of it to expedite downtown traffic. A four-lane highway would slice through the local park.
After Jacobs leads a protest at the meeting where Moses is presenting his plan, he reports to city officials that nobody objects to the development — "NOBODY, NOBODY, NOBODY but a bunch of… a bunch of MOTHERS!" (One is reminded of Roosevelt's timeless admonition that of all ruthless politicians, citizens should most mistrust "the man who appeals to them to support him on the ground that he is hostile to other citizens of the republic, that he will secure for those who elect him… profit at the expense of other citizens of the republic.")
But Jacobs refuses to back down and persuades the city government to temporarily close the park to traffic. She comes up with the inspired idea of a "ribbon-tying ceremony" — a counterpoint to the ribbon-cutting ceremonies that mark openings, this celebration of the closure to traffic is led by her three-year-old daughter, Burgin, and a friend. The girls tie the ribbon on the iconic arch of Washington Square Park as neighbors rejoice in the triumph of Jacobs's vision of a city made not for cars but for humans and bicycles and dogs and songbirds.
Moved by this unprecedented upswell of citizen resistance, the city eventually rejects Moses's plan to sunder the park with a highway. Jacobs continues to protest Moses's various plans prioritizing the city as a product over the city as a haven for people. She organizes protests that successfully prevent a colossal expressway aimed at the spine of Manhattan. Eventually, she is arrested, only to be celebrated as a local hero.
In an embodiment of Thoreau's assertion that "under a government which imprisons unjustly, the true place for a just man is also a prison," her arrest itself becomes a turning point as outraged "nobodies" use their civic might to deter city officials from moving forward with Moses's plan.
The story ends with Jacobs's move from New York to Toronto, where she continues fighting against the dehumanizing forces of development, modeling the civic courage by which communities stand up for themselves, and inspiring generations to walk wakefully through their cities — "to listen, linger, and think about what they saw."
Complement the altogether delightful Walking in the City with Jane with cognitive scientist Alexandra Horowitz on how to walk the city with new eyes, then revisit other wonderful picture-book biographies of great artists, writers, scientists, and revolutionaries: Ada Lovelace, Louise Bourgeois, Frida Kahlo, E.E. Cummings, Paul Gauguin, Henri Matisse, Louis Braille, Pablo Neruda, Albert Einstein, John Lewis, Paul Erdős, Nellie Bly, and Muddy Waters.
Illustrations courtesy of Kids Can Press
---
donating = loving
Bringing you (ad-free) Brain Pickings takes me hundreds of hours each month. If you find any joy and stimulation here, please consider becoming a Supporting Member with a recurring monthly donation of your choosing, between a cup of tea and a good dinner.
---
newsletter
Brain Pickings has a free weekly newsletter. It comes out on Sundays and offers the week's most unmissable reads. Here's what to expect. Like? Sign up.
"This theory has opened an unlimited field for speculations, dreams, and fantasies… And now, with the eyes of the world turned upon him, there sits in a quiet little study in Europe, a genius delving ever-deeper into the mysteries of the Universe."
---
"This is a participatory universe," physicist John Archibald Wheeler, who popularized the term black hole, wrote in his influential theory known as It from Bit, asserting that "physics gives rise to observer-participancy; observer-participancy gives rise to information; and information gives rise to physics" — an assertion he could not have made without Einstein's theory of relativity and its groundbreaking insight into how the laws of physics appear to different observers with different frames of reference. Wheeler was largely responsible for reinvigorating scientific interest in Einstein's theory after WWII, but the task of engaging the lay public with relativity — a theory that would forever change our understanding of time — was of a wholly different order. Abstract ideas can be slippery to grasp, and what cannot be grasped cannot be held in interested regard — this, perhaps, is why the arts have always been an invaluable ally to science, making the abstract not only comprehensible but beautiful and therefore worthy of regard.
Thirteen years before mathematician Lillian Lieber composed her poetic primer on relativity, which Einstein himself heartily lauded as an uncommon feat of popularizing science, a short article appeared in the August 1922 issue of Scientific American claiming that the young art of cinema could never adequately convey Einstein's ideas to the lay public. (Like any new technology and art form, film drew a chorus of complaints, none more rhetorically acerbic than Virginia Woolf's: "The eye licks it all up instantaneously, and the brain, agreeably titillated, settles down to watch things happening without bestirring itself to think.") Scientific American cited the example of a German film about relativity produced earlier that year, which the magazine deemed a commercial failure.
The American brothers Max and David Fleischer, who were soon to produce such pioneer cartoons as Superman and Betty Boop, leapt at the challenge. They teamed up with the astronomer and popular science writer Garrett Putnam Serviss to produce a cinematic companion to Serviss's book on relativity, drawing on the original German film Scientific American had dismissed. The resulting twenty-minute silent film — one of the world's first motion-picture science primers — was a consummate success among American audiences and Einstein himself praised it for making abstract ideas intelligible.
In an era when "the mechanical Demon has practically abolished the horse and buggy," the film proudly proclaims that "the miracles of yesterday are the commonplaces of today" and portrays a rudimentary rocket launching a man clad in standard pilot attire into the cosmos. (With the first solo transatlantic flight still years away, aviation itself was a relative novelty at the time and the first manned spaceflight was decades into the future.) A proto-CGI rendering imagines Earth seen from space forty-five years before the landmark Earthrise photograph — our first glimpse of our home planet seen from space. Through various animated thought experiments, the Fleischer brothers demonstrate that motion, direction, size, and speed are all relative to the frame of reference, then employ an inventive analogy involving two pistols and a projectile to the Moon to illustrate the one notable exception central to Einstein's theory — the constancy of the speed of light. They explain Einstein's then-radical notion that space itself is curved and objects of large gravitational mass, such as the Sun, bend light, stemming from his addition of a fourth dimension — time — to our three familiar spatial dimensions to produce the even more radical notion of spacetime.
What emerges is as much a time-capsule of early cinema and technology as a timeless commentary on the most abiding animated forces of scientific breakthrough. In telling the particular story of Einstein's relativity, trapped in the era's technological and scientific horizons of possibility, the film explores broader questions like how common-sense perception habitually blinds us to the nature of reality and what leaps of imagination it takes to unblind ourselves.
Many obstacles had to be overcome, one of the greatest being the deception of our senses. One by one, Einstein sweeps away every accepted notion. For instance, he makes the astounding assertion that "Space is bent"! This is the idea which Einstein said only twelve men in the world could understand… This theory has opened an unlimited field for speculations, dreams, and fantasies… And now, with the eyes of the world turned upon him, there sits in a quiet little study in Europe, a genius delving ever-deeper into the mysteries of the Universe.
Complement with Einstein's legacy in a graphic novel and the little-known story of how a Hungarian teenager equipped Einstein with the building blocks of relativity, then revisit Lillian Lieber's delightful illustrated primer on non-Euclidean geometry — the revolution in mathematics without which Einstein could not have bridged space and time into his own revolutionary notion of spacetime.
HT Open Culture
---
donating = loving
Bringing you (ad-free) Brain Pickings takes me hundreds of hours each month. If you find any joy and stimulation here, please consider becoming a Supporting Member with a recurring monthly donation of your choosing, between a cup of tea and a good dinner.
---
newsletter
Brain Pickings has a free weekly newsletter. It comes out on Sundays and offers the week's most unmissable reads. Here's what to expect. Like? Sign up.
"In a republic, to be successful we must learn to combine intensity of conviction with a broad tolerance of difference of conviction."
---
"If the day and the night are such that you greet them with joy, and life emits a fragrance like flowers and sweet-scented herbs, is more elastic, more starry, more immortal — that is your success," Thoreau wrote in his lovely case for defining you own success. But in the century and a half between his time and ours, we have increasingly shifted our definitions of success from the immaterial to the material, from the interior to the exterior, from the private to the public. And in that shift, we have incurred a peculiar and perilous blindness to the moral and humanistic dimensions of success — to how being a good human being and a good member of a community, of a society, of humanity itself factors into being a successful individual.
A mighty antidote to the blind cult of success came from Theodore Roosevelt (October 27, 1858–January 6, 1919) in his superb Sorbonne address, originally delivered in Paris on April 23 of 1910 under the title "Citizenship in a Republic" and later published as "Duties of the Citizen" in the 1920 volume Roosevelt's Writings (public library) — the same twenty-seven-page masterpiece of a speech that gave us Roosevelt on the cowardice of cynicism and the courage to create rather than tear down.
The qualities Roosevelt ascribes to good citizenship are the selfsame qualities that define success in any meaningful realm of human endeavor, be it art or science or entrepreneurship:
The good citizen in a republic must realize that the ought to possess two sets of qualities, and that neither avails without the other. He must have those qualities which make for efficiency; and that he also must have those qualities which direct the efficiency into channels for the public good. He is useless if he is inefficient. There is nothing to be done with that type of citizen of whom all that can be said is that he is harmless. Virtue which is dependent upon a sluggish circulation is not impressive. There is little place in active life for the timid good man. The man who is saved by weakness from robust wickedness is likewise rendered immune from robuster virtues. The good citizen in a republic must first of all be able to hold his own. He is no good citizen unless he has the ability which will make him work hard and which at need will make him fight hard. The good citizen is not a good citizen unless he is an efficient citizen.
And yet efficiency alone, Roosevelt cautions, is not only insufficient but can even be dangerous to society if aimed at an ethically unsound end. To borrow Schopenhauer's excellent distinction between talent and genius — "Talent is like the marksman who hits a target which others cannot reach; genius is like the marksman who hits a target… which others cannot even see." — the genius of the good citizen and the successful individual, for Roosevelt, is predicated not merely on hitting the target well, but on hitting the right kind of target in a moral sense. He writes:
Courage, intellect, all the masterful qualities, serve but to make a man more evil if they are merely used for that man's own advancement, with brutal indifference to the rights of others. It speaks ill for the community if the community worships these qualities and treats their possessors as heroes regardless of whether the qualities are used rightly or wrongly. It makes no difference as to the precise way in which this sinister efficiency is shown. It makes no difference whether such a man's force and ability betray themselves in a career of money-maker or politician, soldier or orator, journalist or popular leader. If the man works for evil, then the more successful he is the more he should be despised and condemned by all upright and far-seeing men. To judge a man merely by success is an abhorrent wrong; and if the people at large habitually so judge men, if they grow to condone wickedness because the wicked man triumphs, they show their inability to understand that in the last analysis free institutions rest upon the character of citizenship, and that by such admiration of evil they prove themselves unfit for liberty.
Nearly a century before Carl Sagan called for moving beyond "us" vs. "them" by bridging conviction with compassion, Roosevelt adds:
In a republic, to be successful we must learn to combine intensity of conviction with a broad tolerance of difference of conviction. Wide differences of opinion in matters of religious, political, and social belief must exist if conscience and intellect alike are not be stunted, if there is to be room for healthy growth.
With an eye to the most dangerous embodiment of success as self-interest unmoored from social and moral responsibility, Roosevelt issues an admonition of chilling prescience in the context of a Trumped society:
Of one man in especial, beyond any one else, the citizens of a republic should beware, and that is of the man who appeals to them to support him on the ground that he is hostile to other citizens of the republic, that he will secure for those who elect him, in one shape or another, profit at the expense of other citizens of the republic… It makes no difference whether he appeals to class hatred or class interest, to religious or antireligious prejudice. The man who makes such an appeal should always be presumed to make it for the sake of furthering his own interest. The very last thing an intelligent and self-respecting member of a democratic community should do is to reward any public man because that public man says that he will get the private citizen something to which this private citizen is not entitled, or will gratify some emotion or animosity which this private citizen ought not to possess… If a public man tries to get your vote by saying that he will do something wrong in your interest, you can be absolutely certain that if ever it becomes worth his while he will do something wrong against your interest.
Complement this particular portion of Roosevelt's Writings with Georgia O'Keeffe on success and public opinion, Dostoyevsky on creative integrity and success, and Victorian novelist Amelia E. Barr's nine rules for success, then revisit Susan Sontag on what it means to be a decent human being.
---
donating = loving
Bringing you (ad-free) Brain Pickings takes me hundreds of hours each month. If you find any joy and stimulation here, please consider becoming a Supporting Member with a recurring monthly donation of your choosing, between a cup of tea and a good dinner.
---
newsletter
Brain Pickings has a free weekly newsletter. It comes out on Sundays and offers the week's most unmissable reads. Here's what to expect. Like? Sign up.
"There can be occasions when we suddenly and involuntarily find ourselves loving the natural world with a startling intensity, in a burst of emotion which we may not fully understand, and the only word that seems to me to be appropriate for this feeling is joy."
---
"Our origins are of the earth. And so there is in us a deeply seated response to the natural universe, which is part of our humanity," Rachel Carson wrote in reflecting on our spiritual bond with nature shortly before she awakened the modern environmental conscience.
The rewards and redemptions of that elemental yet endangered response is what British naturalist and environmental writer Michael McCarthy, a modern-day Carson, explores in The Moth Snowstorm: Nature and Joy (public library) — part memoir and part manifesto, a work of philosophy rooted in environmental science and buoyed by a soaring poetic imagination.
McCarthy writes:
The natural world can offer us more than the means to survive, on the one hand, or mortal risks to be avoided, on the other: it can offer us joy.

[…]

There can be occasions when we suddenly and involuntarily find ourselves loving the natural world with a startling intensity, in a burst of emotion which we may not fully understand, and the only word that seems to me to be appropriate for this feeling is joy.
In a sentiment that calls to mind Theodore Roosevelt's assertion that "the poorest way to face life is to face it with a sneer," McCarthy weighs the particular necessity and particular precariousness of joy in our cynicism-crippled world:
Referring to it as joy may not facilitate its immediate comprehension either, not least because joy is not a concept, nor indeed a word, that we are entirely comfortable with, in the present age. The idea seems out of step with a time whose characteristic notes are mordant and mocking, and whose preferred emotion is irony. Joy hints at an unrestrained enthusiasm which may be thought uncool… It reeks of the Romantic movement. Yet it is there. Being unfashionable has no effect on its existence… What it denotes is a happiness with an overtone of something more, which we might term an elevated or, indeed, a spiritual quality.
A century and a half after Thoreau extolled nature as a form of prayer and an antidote to the smallening of spirit amid the ego-maelstrom we call society — "In the street and in society I am almost invariably cheap and dissipated, my life is unspeakably mean," he lamented in his journal — McCarthy considers the role of the transcendent feelings nature can stir in us in a secular world:
They are surely very old, these feelings. They are lodged deep in our tissues and emerge to surprise us. For we forget our origins; in our towns and cities, staring into our screens, we need constantly reminding that we have been operators of computers for a single generation and workers in neon-lit offices for three or four, but we were farmers for five hundred generations, and before that hunter-gatherers for perhaps fifty thousand or more, living with the natural world as part of it as we evolved, and the legacy cannot be done away with.
In consonance with Carl Sagan's beautiful humanist meditation on the Pale Blue Dot photograph captured by the Voyager spacecraft, McCarthy turns to the first iconic cosmic view of our planet — Earthrise, captured by Apollo 8 on Christmas Eve 1968. Echoing Sagan's own insight that Earthrise seeded in us a new kind of dual awareness — "the sense of our planet as one in a vast number and the sense of our planet as a place whose destiny depends upon us" — McCarthy writes:
At this moment, for the first time, we saw ourselves from a distance, and the earth in its surrounding dark emptiness not only seemed impossibly beautiful but also impossibly fragile. Most of all, we could see clearly that it was finite. This does not appear to us on the earth's surface; the land or the sea stretches to the horizon, but there is always something beyond. However many horizons we cross, there's always another one waiting. Yet on glimpsing the planet from deep space, we saw not only the true wonder of its shimmering blue beauty, but also the true nature of its limits.
In a passage that calls to mind Ursula K. Le Guin's insistence that "to use the world well, to be able to stop wasting it and our time in it, we need to relearn our being in it," McCarthy places the vital relationship between responsibility and joy at the heart of our relearning of being:
It is time for a different, formal defence of nature. We should offer up not just the notion of being sensible and responsible about it, which is sustainable development, nor the notion of its mammoth utilitarian and financial value, which is ecosystem services, but a third way, something different entirely: we should offer up what it means to our spirits; the love of it. We should offer up its joy.
I have long found the word environment disquieting. Embedded in it is residual Ptolemism that places us at the center of nature and casts the rest of the natural world as something that surrounds us and implicitly revolves around us. The notion of "natural resources" furthers this hubris by framing trees and rivers and meadows as entities and economic assets existing for the satisfaction of our human needs. McCarthy speaks to this civilizational hubris and how it bereaves us of the far greater "resource" which nature can offer us, and has long offered us, not as an exploitable asset but as an unbidden gift:
We can generalise or, indeed, monetise the value of nature's services in satisfying our corporeal needs, since we all have broadly the same continuous requirement for food and shelter; but we have infinitely different longings for solace and understanding and delight. Their value is modulated, not through economic assessment, but through the personal experiences of individuals. So we cannot say — alas that we cannot — that birdsong, like coral reefs, is worth 375 billion dollars a year in economic terms, but we can say, each of us, that at this moment and at this place it was worth everything to me. Shelley did so with his skylark, and Keats with his nightingale, and Thomas Hardy with the skylark of Shelley, and Edward Thomas with his unknown bird, and Philip Larkin with his song thrush in a chilly spring garden, but we need to remake, remake, remake, not just rely on the poems of the past, we need to do it ourselves — proclaim these worths through our own experiences in the coming century of destruction, and proclaim them loudly, as the reason why nature must not go down.
That most unquantifiable, most precious value of nature to human life, McCarthy insists, is the gift nestled in the responsibility — the gift of joy. He writes:
Joy has a component, if not of morality, then at least of seriousness. It signifies a happiness which is a serious business. And it seems to me the wholly appropriate name for the sudden passionate happiness which the natural world can occasionally trigger in us, which may well be the most serious business of all.
Echoing Denise Levertov's stirring poem about our ambivalent relationship to nature — "We call it 'Nature'; only reluctantly admitting ourselves to be 'Nature' too." — McCarthy extends a promissory vision for reclaiming our joyous belonging to the natural world:
The natural world is not separate from us, it is part of us. It is as much a part of us as our capacity for language; we are bonded to it still, however hard it may be to perceive the union in the tumult of modern urban life. Yet the union can be found, the union of ourselves and nature, in the joy which nature can spark and fire in us.
A mighty kindling for that fire is what McCarthy offers in the remainder The Moth Snowstorm — a beautiful and catalytic read in its entirety. Complement it with evolutionary biologist Lynn Margulis on the interconnectedness of nature and Loren Eiseley — one of the most elegant thinkers and underappreciated geniuses of the past century — on how nature can help us reclaim our sense of the miraculous in a mechanical age, then savor Krista Tippett's beautiful On Being conversation with McCarthy:
---
donating = loving
Bringing you (ad-free) Brain Pickings takes me hundreds of hours each month. If you find any joy and stimulation here, please consider becoming a Supporting Member with a recurring monthly donation of your choosing, between a cup of tea and a good dinner.
---
newsletter
Brain Pickings has a free weekly newsletter. It comes out on Sundays and offers the week's most unmissable reads. Here's what to expect. Like? Sign up.
A watercolor serenade to the transformative power of unconditional love.
---
"To be nobody-but-yourself — in a world which is doing its best, night and day, to make you everybody else — means to fight the hardest battle which any human being can fight," E.E. Cummings offered in his advice to aspiring artists. "You've got to tell the world how to treat you," James Baldwin argued two decades later in his fantastic forgotten conversation about identity with anthropologist Margaret Mead. "If the world tells you how you are going to be treated, you are in trouble." Both the vulnerability and the courage of that world-telling are in direct proportion to our sense of otherness — to how far the teller diverges from society's centuries-old, dogma-proscribed, limiting ideas about the correct way to be a human being.
A lovely celebration of the courage to tell the world who you are comes in Julián Is a Mermaid (public library) by Jessica Love — a sweet story of loving acceptance and the jubilant inner transformation that takes place when one is welcomed to be and to dream beyond society's narrow templates of being and dreaming.
Whenever Julián goes to the swimming pool with his grandmother, he dreams of being a mermaid.
One day, on the subway ride home, he glimpses three beautiful women dressed as mermaids. He is instantly entranced.
"Abuela, I am also a mermaid," he tells his grandmother shyly, the way one whispers a closely guarded innermost truth.
When Julián's grandmother goes to take a bath, an idea alights to his enchanted mind: He sheds his boy-clothes and fashions a headdress out of a fern. Like a miniature Scarlett O'Hara, he transforms the window curtain into a long skirt, tying its end to resemble a mermaid's tail.
Just as he is rejoicing in his self-creation, grandma returns from the bath, frowns, and walks away.
But she quickly returns to unsink Julián's heart by handing him the perfect finishing touch for his mermaid regalia.
Julián takes her hand and follows her out of the house, through the streets, wondering where she is taking him. "You'll see," she says.
When they turn a corner near the boardwalk, Julián gasps at the sight of mermaids — throngs of them, of every size, shape, gender, and color.
New Yorkers would recognize the glorious spectacle as the famous Coney Island Mermaid Parade, which celebrates the beginning of summer. Under the sunshine of his grandmother's unconditional love, Julián celebrates a different kind of personal beginning as they join the mermaids in the parade and an ecstatic sense of belonging washes over him.
Julián Is a Mermaid makes a fine addition to the best LBGT children's books. Complement it with the immeasurably wonderful Jerome by Heart, then revisit Oliver Sacks on how narrative shapes our identity.
Illustrations © Jessica Love courtesy of Candlewick Press; photographs by Maria Popova
---
donating = loving
Bringing you (ad-free) Brain Pickings takes me hundreds of hours each month. If you find any joy and stimulation here, please consider becoming a Supporting Member with a recurring monthly donation of your choosing, between a cup of tea and a good dinner.
---
newsletter
Brain Pickings has a free weekly newsletter. It comes out on Sundays and offers the week's most unmissable reads. Here's what to expect. Like? Sign up.
"First warm its continuous curve in cupped hands, holding it as you might a brandy snifter, then caress the velvety sheen with one thumb, and run your fingertips over its nap…"
---
In his meditation on the complementarity of how art and science reveal the world, Schopenhauer likened science to "the innumerable showering drops of the waterfall, which, constantly changing, never rest for an instant," and art to "the rainbow, quietly resting on this raging torrent." Two centuries later, Ursula K. Le Guin wrote in her splendid case for subjectifying the universe: "Science describes accurately from outside, poetry describes accurately from inside. Science explicates, poetry implicates. Both celebrate what they describe."
That cascading celebration of science through art animates the poetry of Diane Ackerman, who returned to The Universe in Verse for a second year to read her ravishing poem "The Consolation of Apricots," found in her 1998 poetry collection I Praise My Destroyer (public library).
Prefacing her reading, Ackerman reflected on how the intuitive sense that art and science are complementary rather than contradictory shaped her life, her work, and her orientation of being:
Ever since I was a child, I wanted to be a nature poet — it's just that what I meant by "nature" included everything from quarks to exoplanets to water bears and neurons. Science and art both seem to be throwing buckets of light into the dark corners of existence, and I was enthralled. It didn't make sense that we would be separating science and art, or that we would be separating nature and human nature. It seemed like we should be taking the universe literally — as one verse.
Savor the full prefatory reflection on art, science, and wonder, along with this feast of a poem, in this recording from the show:
THE CONSOLATION OF APRICOTS
by Diane Ackerman

Especially in early spring,
when the sun offers a thin treacle of warmth,
I love to sit outdoors
and eat sense-ravishing apricots.

Born on sun-drenched trees in Morocco,
the apricots have flown the Atlantic
like small comets, and I can taste
broiling North Africa in their flesh.

Somewhere between a peach and a prayer,
they taste of well water
and butterscotch and dried apples
and desert simooms and lust.

Sweet with a twang of spice,
a ripe apricot is small enough to devour
as two hemispheres.
Ambiguity is its hallmark.

How to eat an apricot:
first warm its continuous curve
in cupped hands, holding it
as you might a brandy snifter,

then caress the velvety sheen
with one thumb, and run your fingertips
over its nap, which is shorter
than peach fuzz, closer to chamois.

Tawny gold with a blush on its cheeks,
an apricot is the color of shame and dawn.
One should not expect to drink wine
at mid-winter, Boethius warned.

What could be more thrilling
than ripe apricots out of season,
a gush of taboo sweetness
to offset the savage wistfulness of early spring?

Always eat apricots at twilight,
preferably while sitting in a sunset park,
with valley lights starting to flicker on
and the lake spangled like a shield.

Then, while a trail of bright ink tattoos the sky,
notice how the sun washes the earth
like a woman pouring her gaze
along her lover's naked body,

each cell receiving the tattoo of her glance.
Wait for that moment
of arousal and revelation,
then sink your teeth into the flesh of an apricot.
Complement with physicist and novelist Alan Lightman on the sympathies between creative breakthrough in art and science and Hannah Arendt on the differences between how art and science illuminate the human condition, then revisit Ackerman's lovely poem about our cosmic curiosity from the inaugural Universe in Verse.
For other highlights from the second annual event, see poet Marie Howe's stunning tribute to Stephen Hawking, astrophysicist Janna Levin's reading of Maya Angelou's cosmic clarion call to humanity, a lovely papercraft stop-motion animation of Jane Hirshfield's poem "Optimism" by artist Kelli Anderson, Hedwig and the Angry Inch co-creator and original star John Cameron Mitchell reading Walt Whitman's serenade to the seas, and actor America Ferrera's reading of Denise Levertov's poem about our conflicted relationship with nature.
---
donating = loving
Bringing you (ad-free) Brain Pickings takes me hundreds of hours each month. If you find any joy and stimulation here, please consider becoming a Supporting Member with a recurring monthly donation of your choosing, between a cup of tea and a good dinner.
---
newsletter
Brain Pickings has a free weekly newsletter. It comes out on Sundays and offers the week's most unmissable reads. Here's what to expect. Like? Sign up.