World News - 澳纽网聚合新闻
Prince William and Catherine leave hospital after the arrival of their third child.
NASHVILLE, Tenn. (Reuters) - There have been no credible sightings of the 29-year-old suspect in the fatal shooting of four people at a Waffle House restaurant over the weekend, police said on Monday, as a manhunt pushed into its second day.
Saleh al-Sammad, head of the rebel Supreme Political Council, reportedly died in Hudaydah last week.
They stowed away on trains, slept in shelters and marched in protests as they trekked across Mexico.
WASHINGTON/TORONTO (Reuters) - Western allies stepped up pressure on U.S. President Donald Trump on Monday to keep alive an international nuclear deal with Iran, with French President Emmanuel Macron due to urge him in person not to tear up the 2015 agreement.
Police in Peru's Amazon find the body of a Canadian who was lynched after being suspected of murder.
Serzh Sargsyan, an ex-president recently made prime minister, stepped down after days of protests.
The US has ordered relatives of embassy staff in Nicaragua to leave after days of deadly riots.
SEOUL (Reuters) - South Korea halted the propaganda broadcasts it blares across the border with North Korea on Monday, aiming to set a positive tone ahead of the first summit in a decade between their leaders as the U.S. president cautioned the nuclear crisis was far from resolved.
It seems right out of a particularly mean-spirited Groucho Marx routine: A little boy sped through some plastic curtains, knocking them into the face of a pregnant woman eating near the door. The boy was rushing to collect some chopsticks from his parents, who own the spicy hot pot outlet, local media reported. The boy's breezy entrance […]
LONDON — Catherine, Duchess of Cambridge, gave birth to a baby boy Monday morning, sparking an outpouring of joy in Britain. The news was warmly welcomed by the many royal superfans who had spent weeks camping outside the doors of St. Mary's Hospital in London. Some, dressed in Union Jack outfits, downed champagne in the street, while others […]
WASHINGTON (Reuters) - French President Emmanuel Macron arrives in Washington on Monday for a state visit likely to be dominated by differences over trade and the nuclear accord with Iran.
LONDON — Thor, James or Frederick? Within seconds of hearing that Catherine, Duchess of Cambridge, had delivered her third child, a boy, social media erupted in celebration and speculation on Monday. "My guess - Boy called Arthur or Jack," one user wrote earlier in the morning. Others were a little less traditional in their views and opinions. "I'm telling you, it's […]
WASHINGTON (Reuters) - The first big showdown at the U.S. Supreme Court over President Donald Trump's immigration policies is set for Wednesday when the justices hear a challenge to the lawfulness of his travel ban targeting people from several Muslim-majority countries.
Want smart analysis of the most important news in your inbox every weekday along with other global reads, interesting ideas and opinions to know? Sign up for the Today's WorldView newsletter. A couple of years ago, President Trump and French President Emmanuel Macron were shaking up the presidential races in both countries as maverick outsiders. This […]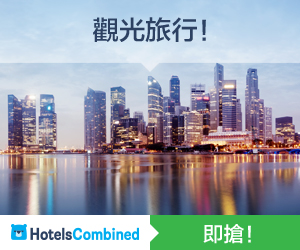 At 117, Nabi Tajima was older than modern-day Australia, and everyone else known to live on the planet. Tajima, born Aug. 4, 1900, in Araki, Japan, and recognized as the world's oldest person, has passed on that mantle. She died Saturday, having been hospitalized since January, the Associated Press reported, and was the last known person […]
The first migrants from a caravan that sparked the ire of President Donald Trump have started arriving at the US-Mexico border and asking for asylum, advocates say.