World News - 澳纽网聚合新闻
Liverpool make Alisson the world's most expensive keeper as they sign the Brazilian from Roma on a six-year contract for a reported £66.8m.
President Donald Trump plans to invite Russian President Vladimir Putin to Washington this autumn, the White House said on Thursday, four days after a summit that led to an uproar in the United States over Trump's failure to publicly confront Putin for Moscow's meddling in the 2016 U.S. election.
U.S. Director of National Intelligence Dan Coats said on Thursday he does not know what happened in the one-on-one meeting in Helsinki between President Donald Trump and Russian President Vladimir Putin that has raised concern among many U.S. lawmakers.
Russia on Thursday broadcast a series of videos showing the testing and operation of a new generation of nuclear and conventional weapons, days after Vladimir Putin and U.S. President Donald Trump discussed how to avoid an arms race.
A U.S. judge on Thursday dismissed a lawsuit by New York City seeking to hold major oil companies liable for climate change caused by carbon emissions from burning fossil fuels.
Rory McIlroy makes an encouraging start to The Open Championship as American Kevin Kisner takes the first-round lead at Carnoustie.
The US is considering tariffs on foreign cars but the EU, Mexico and Canada say they would retaliate.
The US rejects President Putin's call to question US citizens, including a former Moscow ambassador.
President Donald Trump's choice to lead the U.S. consumer watchdog survived aggressive questioning by lawmakers on Thursday and looked on track to secure a confirmation vote that could come as soon as this month.
Hibernian progress to the second round of Europa League qualifying after a crazy 10-goal second leg against Runavik in the Faroe Islands.
The U.S. dollar pulled back from year-high levels on Thursday after U.S. President Donald Trump expressed concern about a strong currency, while disappointing earnings reports and escalating trade tensions weighed on stocks.
Comcast Corp dropped its $66 billion bid for Twenty-First Century Fox Inc's entertainment assets on Thursday but said it would still try to expand its international footprint by acquiring 61 percent of European broadcaster Sky Plc , the remainder of which is owned by Fox.
It sounds like the perfect solution, but critics say it failed their test.
U.S. President Donald Trump on Thursday criticized the European Union over a record $5 billion fine EU antitrust regulators imposed on Google, saying the bloc was taking advantage of the United States.
The Facebook founder's assertion that Holocaust deniers should be given a voice has outraged many.
Archaeologists unseal a huge black granite sarcophagus found in the ancient city of Alexandria.
Alexandre Benalla was given a two-week suspension as a punishment, which immediately drew the ire of political opposition leaders.
Montenegro said in a statement that "the friendship and alliance of Montenegro and the United States of America is strong and permanent."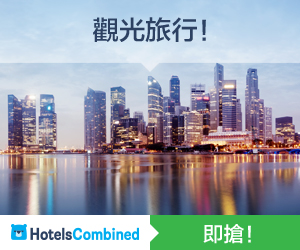 The men would kidnap the girl and then film their assaults, court documents say.
It's a captivating image: a dozen pre-teen and teen boys trapped in a cave for 10 days, only to be found by rescuers mysteriously calm, composed ... perhaps even meditating.
The 12 members of a youth soccer team and their coach who spent more than two weeks trapped underground in a flooded cave network in northern Thailand have been discharged from hospital.
The Philippine leader is known for his off-color and off-the-cuff rhetoric. But in a deeply religious nation, he might have gone too far.
One Jewish association branded the law proposal an "Aryan paragraph."
Protests and crackdowns have claimed around 300 lives in the Central American nation since mid-April.
One in 10 people in North Korea live as "modern slaves," the report found.
Tuesday marked four years since MH17 was shot down over Ukraine, killing all 298 passengers on board.
CNN's Nick Glass recounts all the details of the Thai cave rescue.
The 12 boys who were trapped in a cave in northern Thailand for almost three weeks paid tribute to the Navy SEAL who lost his life during the rescue operation.
感谢您对澳纽网的支持