World News - 澳纽网聚合新闻
Brooks Koepka holds off Dustin Johnson's challenge to defend his US PGA Championship and win a fourth major after a dramatic day at Bethpage Black.
U.S. President Donald Trump issued a new threat to Tehran on Sunday, tweeting that a conflict would be the "official end" of Iran, as Saudi Arabia warned it stood ready to respond with "all strength" and said it was up to Iran to avoid war.
Alphabet Inc's Google has suspended business with Huawei that requires the transfer of hardware, software and technical services except those publicly available via open source licensing, a source familiar with the matter told Reuters on Sunday, in a blow to the Chinese technology company that the U.S. government has sought to blacklist around the world.
Fernando Alonso fails to qualify for the Indianapolis 500 after a humiliating return to America's biggest race for the McLaren team.
The White House will unveil the first part of President Donald Trump's long-awaited Israeli-Palestinian peace plan when it holds an international conference in Bahrain in late June to encourage investment in the West Bank and Gaza Strip, senior U.S. officials said on Sunday.
Seven jets from a French aircraft carrier make unscheduled landings in Indonesia due to bad weather.
An explosion targeting a tourist bus injured at least 12 people on Sunday, mostly South African tourists, near a new museum being built close to the Giza pyramids in Egypt, two security sources said.
New Huawei smartphones will lose access to some of Google's programmes, Reuters news agency reports.
British Prime Minister Theresa May's new Brexit offer to UK lawmakers retains the Northern Irish backstop and does not add anything new on customs arrangements, The Telegraph newspaper reported late on Sunday.
U.S. President Donald Trump threatened Iran in a tweet on Sunday, raising concerns about a potential U.S.-Iran conflict at a time when tensions between Washington and Tehran have risen.
A US billionaire shocks graduating students in Atlanta by promising to pay off their student loans.
Saudi Energy Minister Khalid al-Falih said on Sunday there was consensus among OPEC and allied oil producers to drive down crude inventories "gently" but his country would remain responsive to the needs of what he called a fragile market.
Adil Rashid, Jos Buttler and Chris Woakes shine in the field as England wrap up a 4-0 one-day series win against Pakistan.
Austin Eubanks, who became an advocate for fighting addiction, died at his Colorado home aged 37.
Anti-money laundering specialists at Deutsche Bank AG recommended in 2016 and 2017 that multiple transactions involving entities controlled by President Donald Trump and his son-in-law, Jared Kushner, be reported to a federal financial-crimes watchdog, the New York Times reported on Sunday.
England complete a 4-0 series victory over Pakistan with a 54-run victory at Headingley.
Austrian Vice Chancellor Heinz-Christian Strache, from the far-right Freedom Party, has resigned over allegations of corruption, just days before key European elections.
Manchester City became the first men's team in history to win the English domestic treble, beating Watford 6-0 in the FA Cup final at Wembley.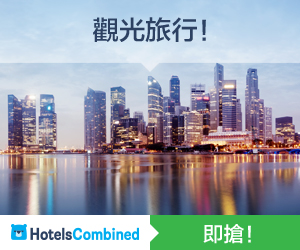 On April 11, the Israeli Beresheet spacecraft attempted to land on the moon in the ancient volcanic field called the Sea of Serenity -- but it crashed instead. Now, NASA has released images that helped researchers discover the crash site.
Brexit talks between British Prime Minister Theresa May's government and the opposition Labour Party have broken down after they failed to result in a deal.
A Belgian court has ruled that Albert II, the former king of Belgium, will be fined €5,000 ($5,600) every day until he takes a DNA test to determine whether he fathered a child during an alleged affair.
China's economic slowdown is taking its toll on one of the country's biggest tech companies.
It's a big day for the future of wireless internet connectivity.
The Italian deputy prime minister is at the vanguard of the continent's ascendant far right ahead of next week's elections for the European Parliament.
Legendary sprinter Usain Bolt explains why he believes his e-scooter company Bolt Mobility will succeed despite intense competition and major regulatory hurdles.
Countries including El Salvador and the Dominican Republic already have similar legislation in place.
Only a handful of countries are backing the United States' push against Iran.
Critics say the problem isn't the gaffes themselves, but the underlying views that are reflected in politicians' comments.
U.S. military planners are well aware of the dangers of escalation, but the U.S. political leadership remains on a course of confrontation.
"Australia experienced a massacre and changed their laws. New Zealand had its experience and changed its laws. To be honest, I do not understand the United States," Jacinda Ardern said in an interview.
Another dispute between a U.S. administration led by a tough-talking Republican president and an embattled but antagonistic Middle Eastern power.
Italy, Poland and to some extent Australia, stand for three very different approaches by the Catholic Church to retain supporters.
感谢您对澳纽网的支持