World News - 澳纽网聚合新闻
HASSA, Turkey/BEIRUT (Reuters) - Turkey opened a new front in Syria's war on Saturday, launching airstrikes against a U.S.-backed Kurdish militia in Afrin province that raise the prospect of worsening relations between Ankara and NATO ally Washington.
Turkey launches air strikes on US-backed Kurds in Afrin, opening a new front in the Syrian conflict.
The Intercontinental Hotel is under attack from gunmen, reports quoting Afghan officials say.
England's Kyren Wilson produces one of the great comebacks in Masters history to beat world number three Judd Trump 6-5 and book a place in Sunday's final.
WASHINGTON (Reuters) - Thousands of protesters turned out across the nation for the second Women's March on Saturday, marking the first anniversary of President Donald Trump's inauguration with rallies aimed at channeling female activism into political gains in elections this year.
WASHINGTON (Reuters) - The second year of Donald Trump's presidency began on Saturday with the U.S. government in shutdown mode while lawmakers gathered in hopes of finding a compromise that would fund federal agencies.
Substitute Oumar Niasse comes on to save a point for Everton in a match overshadowed by James McCarthy's horrific leg injury.
SEOUL (Reuters) - North Korea will send a delegation to South Korea on Sunday to prepare for a trip by an art troupe during next month's Winter Olympics, pushing the visit back a day after earlier cancelling it, South Korea's Unification Ministry has said.
Tonga's flagbearer from the Rio Olympics, whose photo went viral in 2016, will now compete at the Winter Olympics.
KADUNA, Nigeria (Reuters) - Two Americans and two Canadians have been freed after being kidnapped in the northern Nigerian state of Kaduna, a police spokesman said on Saturday, as it emerged that five oil workers had been abducted in the southern Niger Delta region.
Athletes from North Korea will participate in the Winter Olympics in South Korea next month, International Olympic Committee President Thomas Bach said Saturday.
A newly released Pentagon strategy document proposes a new vision of America's national security priorities — one in which competition with China and Russia is more important to the United States than the fight against international terrorism. After almost two decades of a "war on terror" that came at huge expense but often had few tangible benefits, […]
BERLIN — German rapper-turned-militant Denis Cuspert is most likely dead, according to three German security officials and one person close to him. Also known as "Deso Dogg" and later by the nom de guerre "Abu Talha al Almani," Cuspert was one of Germany's most notorious Islamic State members and a high-profile figure behind the group's propaganda […]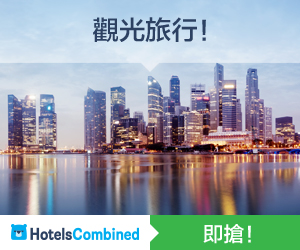 It was supposed to be an apology tour, but the pope's Chile visit drew unexpected ire Thursday after the head of the Catholic Church came to the support of Juan Barros, a bishop accused of covering up sexual abuse. The remarks came at the end of a visit that was intended to ease tensions between the church […]
The president appears healthy. Russian leader Vladimir Putin dipped into frigid waters early Friday at a lake in northwestern Russia to mark the Orthodox observance of the Epiphany, which commemorates the baptism of Jesus in the Jordan River. The president arrived for the pre-dawn ceremony flanked by journalists with video cameras and monks holding gold […]
The Winter Olympics opening ceremony may not be the only parade North Korea is planning on participating in next month.
LONDON — As Britain prepares for its departure from the European Union, there has been ample discussion about the building of bridges as Britain finds its new place in the world. And maybe that means building an actual bridge. Britain's flamboyant foreign secretary, Boris Johnson, sparked a debate about the possibility of a 22-mile bridge […]
US President Donald Trump may have found another whipping boy when it comes to reining in North Korea.
Olympics diplomacy will get its day, even if it comes beneath the shadow of the North Korean nuclear program.