World News - 澳纽网聚合新闻
In markedly different styles, the two world leaders traded barbs on the first day of the virtual gathering at the U.N. General Assembly.
German tests showed the critic of President Vladimir Putin was poisoned with a Novichok nerve agent.
It comes after the football team's new away kit was revealed last week, but without women's sizes.
Some scientists say they don't go "anywhere near far enough", while others say they need time to work.
A new migration pact is set to be announced, but the measures are likely to face some opposition.
The Italian fashion industry is trying to inject optimism into the most dismal year on record for the luxury sector, staging 23 live runway shows and 37 presentations during a hybrid live-digital Milan Fashion Week that aims to excite consumers and connect with buyers
Researchers warn the "militarised vocational training" can lead to a loss of cultural heritage.
Doctors believe a full recovery from his Novichok poisoning is possible.
The British government says there could be lines of 7,000 trucks at the English Channel and two-day waits to get into France immediately after the U.K. makes its economic break from the European Union at the end of the year
Rob Howley is named assistant Canada coach following his return to the sport after being banned for a betting breach.
The long-finned pilot whales have perished after becoming beached on Tasmania's coast.
Stella Moris gave birth to the couple's two sons while he was in hiding in the Ecuadorean embassy.
Dr. Mamadu Baldeh is one of only four physicians managing the COVID-19 unit at Sierra Leone's Connaught Hospital, and the only one doing so while still overseeing the infectious diseases unit
South Korea's Defense Ministry says that a South Korean official who disappeared off a ship near the disputed sea boundary with North Korea this week may be in North Korea
"Excuse me, are you hafu?" the taxi driver asked.
An image captured by an Associated Press photographer showing a dust-covered girl carried against a man's shoulder, a gash bleeding from her forehead, has come to symbolize the devastation of the Aug. 4 blast at the Beirut port
The leader of the world's biggest polluter of greenhouse gases has pledged to go carbon neutral by 2060.
The voluntary canine tests will deliver results within 10 seconds.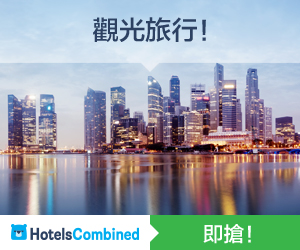 Hundreds of fossilized footprints dating back 120,000 years have been discovered in Saudi Arabia, and they might point to the earliest evidence of human movement into the region, according to a new study in Science Advances.
Millions of acres across South America have been devastated by fires due to a combination of drought and multiple fires that authorities say are manmade. CNN's Matt Rivers reports.
If ever in your life you have the opportunity to drive a Ferrari, you should take it. Ferraris are, by and large, a special combination of power and speed smoothed over with a level of refinement other supercars can't quite match.
This holiday season will see a showdown between new consoles from two of the biggest names in gaming: Sony and Microsoft.
Keeping food fresh without refrigeration is near impossible in the scorching climate of sub-Saharan Africa. But it's hard to power fridges in a region where almost 600 million people live off the grid.
Before the pandemic, there were many reasons to be anxious about taking an elevator — from being crammed in a small space with strangers, to getting stuck between floors.
Retail foot traffic recovered to approach pre-lockdown levels last week and businesses appeared to bring more employees back to the job, according to data from firms that collect cellphone location information and manage employee time for companies.
Portraits of four former House of Representatives speakers who served the Confederacy will be removed from the U.S. Capitol, House Speaker Nancy Pelosi said on Thursday.
The U.S. Supreme Court on Thursday dealt President Donald Trump a major setback on his hardline immigration policies, blocking his bid to end a program that protects from deportation hundreds of thousands of immigrants - often called "Dreamers" - who entered the United States illegally as children.
The U.S. Supreme Court ruled on Thursday that President Donald Trump's administration erred in ending a program that offered work permits and protection from deportation to hundreds of thousands of immigrants brought to the United States illegally as children, a group often called the "Dreamers."
Devin Brosnan, one of two Atlanta police officers charged in the shooting death of Rayshard Brooks, has not agreed to be a witness for the prosecution, his lawyer told Reuters on Thursday, contradicting an assertion made by the lead prosecutor on the case.
U.S. congressional Democrats introduced legislation on Thursday to block President Donald Trump's plan to remove 9,500 troops from close ally Germany by prohibiting funding for a withdrawal of U.S. forces from Europe without congressional approval.
The S&P 500 and Dow retreated on Thursday as an uptick in coronavirus infections in parts of the United States threatened to upend bets of a swift economic recovery, with data showing weekly jobless claims remained elevated.
The number of Americans filing for unemployment benefits fell last week, but the pace of decline appears to have stalled amid a second wave of layoffs as companies battle weak demand and fractured supply chains, supporting views that the economy faces a long and difficult recovery from the COVID-19 recession.
感谢您对澳纽网的支持