World News - 澳纽网聚合新闻
The accuser says the Democratic senator "grabbed my butt" at the Minnesota State Fair in 2010.
WASHINGTON (Reuters) - The U.S. Department of Justice will file a lawsuit aimed at blocking AT&T Inc's $85.4 billion acquisition of Time Warner Inc , a source familiar with the matter told Reuters on Monday.
(Reuters) - U.S. President Donald Trump on Monday said Oakland Raiders running back Marshawn Lynch should be suspended by the NFL if he continues to protest during the national anthem after Lynch sat during a rendition of the song before Sunday's game in Mexico City.
A financial firm headed by British businesswoman Amanda Staveley tables a formal takeover bid in the region of £300m for Newcastle United.
WASHINGTON (Reuters) - Federal Reserve Chair Janet Yellen said on Monday she will resign her seat on the Fed's Board of Governors once Jerome Powell is confirmed and sworn in to replace her as head of the U.S. central bank.
WASHINGTON (Reuters) - President Donald Trump on Monday put North Korea back on the list of state sponsors of terrorism, a designation that allows the United States to impose more sanctions and risks inflaming tensions over Pyongyang's nuclear weapons and missile programs.
BRUSSELS (Reuters) - Amsterdam and Paris won the right to host two EU agencies that must leave London because of Brexit after an extraordinary ministerial meeting in Brussels that left both results decided by drawing lots from a fishbowl.
The army general who ruthlessly crushed the opposition in Zimbabwe is now being hailed as a political saviour.
The U.S. government redesignated North Korea as a state sponsor of terrorism on Monday. The move, announced by President Trump during a brief photo op at a Cabinet meeting, was designed to put pressure on Pyongyang's nuclear weapons program. "It should have happened a long time ago," Trump told reporters. "It should have happened years […]
Around 5,000lb of explosives were used to bring down one of the biggest dome structures in the US.
Ministers pick new homes for medicine and banking agencies which will move from London in 2019.
An official source with direct knowledge of negotiations says that Zimbabwe's long-time president Robert Mugabe has agreed to the terms of his resignation and a letter has been drafted.
LONDON — Queen Elizabeth II and Prince Philip, the Duke of Edinburgh, celebrated 70 years of marriage on Monday, the longest union of any monarch in British history. British Prime Minister Theresa May was one of many to jump on social media to congratulate the royal couple. "They have devoted their lives to the service of […]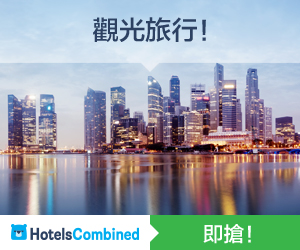 New Zealand's Prime Minister Jacinda Ardern has said she regrets sharing an anecdote that suggested President Trump mistook her for the wife of Canadian Prime Minister Justin Trudeau. "It was a bit of a funny yarn," Arden told TVNZ on Monday morning, adding that it was "something that I don't want to cause a diplomatic incident over." Speculation […]
The release of a highly anticipated Bollywood blockbuster has been delayed after a politician from India's governing party offered a bounty of $1.5 million for the heads of the movie's star and director amid outcry that the film distorted Hindu legend. The movie "Padmavati" — depicting the life of legendary 14th-century queen Padmini — sparked the latest in a string of flash points […]
An international team of searchers trying to locate a vanished Argentine submarine and its 44 crew members is being stymied by a new challenge: an uncooperative ocean. Twenty-foot waves and winds near 50 mph were battering more than a dozen search-and-rescue ships from the United States, Britain, Brazil and Chile traversing the area where the ARA San Juan […]
The elevation of Emmerson Mnangagwa to the presidency of Zimbabwe would amount to an act of political survival matched only by the man he'd replace, Robert Mugabe.
Thousands of Zimbabweans took to the streets of Harare on November 18 to protest President Robert Mugabe and demand that he step down.
A visit by Zimbabwean army commander Constantino Chiwenga to China would not normally be seen as unusual, given Beijing's status as Zimbabwe's largest foreign investor and longtime ally.
You'll often hear automakers brag of a sports car's zero-to-60 performance but less often for a big-rig truck. On Thursday night, Tesla boasted of both.