World News - 澳纽网聚合新闻
The pledge comes after an ex-acting FBI chief recalls discussions on removing the president.
Saudi Arabia has signed an agreement to supply Pakistan with crude oil and petroleum products to secure its fuel needs, Saudi Energy Minister Khalid al-Falih said on Sunday on Twitter.
Crown Prince Mohammed bin Salman on Sunday said Saudi Arabia has signed investment agreements worth $20 billion during his high-profile visit to Pakistan, where tensions were flaring up with nuclear-armed rival India.
NRL champions Sydney Roosters beat Wigan Warriors 20-8 at the DW Stadium to win their fourth World Club Challenge title.
The Vatican will gather senior bishops from around the world later this week for a conference on sex abuse designed to guide them on how best to tackle a problem that has decimated the Church's credibility, but critics say it is too little, too late.
Crystal Palace's Jeffrey Schlupp says the Eagles are "in a good position to get to Wembley" after he helps them beat Doncaster in the FA Cup.
If you think your team was on the receiving end of a poor result this weekend, then spare a thought for Italian minnows Pro Piacenza.
The US president urges European allies to repatriate 800 Islamic State fighters in Iraq and Syria.
U.S.-backed fighters in Syria are poised to capture Islamic State's last, tiny enclave on the Euphrates, the battle commander said on Saturday, bringing its self-declared caliphate to the brink of total defeat as U.S. President Donald Trump spoke of "100 percent victory".
Russian lender Gazprombank has decided to freeze the accounts of Venezuelan state oil company PDVSA and halted transactions with the firm to reduce the risk of the bank falling under U.S. sanctions, a Gazprombank source told Reuters on Sunday.
The United States will have to sever its military assistance to the Kurdish-led Syrian Democratic Forces (SDF) battling Islamic State if the fighters partner with Syrian President Bashar al-Assad or Russia, a senior U.S. general said on Sunday.
Theresa May writes to Tory MPs, as minister suggests their fears could be addressed without reopening deal.
The 22-year-old's twin and their older brother died fighting for Islamists in Syria in 2014.
West Indies batsman Chris Gayle will retire from one-day international cricket after this summer's World Cup.
Acting U.S. Defense Secretary Patrick Shanahan said on Saturday he had not yet determined whether a border wall with Mexico was a military necessity or how much Pentagon money would be used.
Islamic State faces the total defeat of its self-proclaimed caliphate. This timeline chronicles its lightning rise, cruel reign and stubborn fall.
The languid whack of a ceiling fan stirs the heat around the Intensive Care Unit. It's the only sound on the ward. Because there is none of the life-saving equipment an ICU should have.
A second wave of US aid arrived Saturday at the Colombian-Venezuelan border in the midst of Venezuela's humanitarian crisis.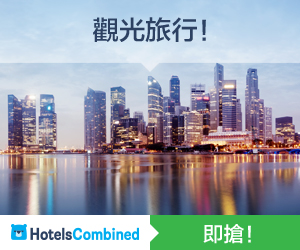 A group of 24 Canadian missionaries and another of nurses are among visitors stranded in Haiti by ongoing street protests sweeping through the Caribbean country.
The billionaire is organizing a big charity concert to raise humanitarian aid, but will Venezuela's president let his people benefit?
Spain's second-largest bank has apologized after hundreds of Chinese customers accused the group of racism for freezing their bank accounts without warning.
It had been a long election campaign, fiercely contested and marked by flashes of violence, but Nigerians were finally looking forward to casting their votes in what is the largest democratic exercise in Africa.
Even though it's in his hometown, Trump may find it hard to boot Venezuelan diplomats from the United Nations.
The South Korean president is a public supporter of Trump's North Korea policy. Japan's prime minister? Not so much.
Some states of emergency last for years on end.
In an interview with the Associated Press, embattled Venezuelan President Nicolás Maduro claims his administration has met with U.S. officials twice since January.
In many other global tech hubs, the months-long animosity of Queens residents toward Amazon was probably shared.
Elliott Abrams tried to suppress reports of the 1981 slaughter at El Mozote.
The Brexit monster has been spotted hassling Dutch Foreign Minister Stef Blok.
One UAE-based tech company, Alef Education, is hoping to answer that question with their educational AI platform. But there's debate over whether the benefits outweigh potential privacy concerns and increased screen time.
Uber is offering a new way to beat traffic jams in one of the world's most congested cities — speedboats.
India is building a new city to give global investors an easy way into its booming economy.
感谢您对澳纽网的支持