World News - 澳纽网聚合新闻
Months of anti-government protests have taken their toll on the territory's economy.
Interim Pesident Jeanine Áñez says exiled leader Evo Morales should face prosecution if he returns home.
Automakers around the world are awaiting a decision from U.S. President Donald Trump on whether he will impose up to 25% tariffs on U.S. car and auto part imports after a 180-day review period elapsed this week.
BBC's Luke Jones was on-board the 19 and a half hour flight from London to Sydney.
The duke gives a "no holds barred interview" to the BBC about his links to the US financier.
The president of Hong Kong's Chinese University, which anti-government protesters have turned into a fortress stockpiled with petrol bombs and bows and arrows, threatened on Friday to call in "assistance" unless all non-students leave.
Two teenagers are killed and three wounded in Santa Clarita by a gun suspect on his 16th birthday.
Just 16 seconds passed from the time a California high school student pulled a .45 semi-automatic pistol from his backpack in an outdoor school courtyard and emptied the weapon, killing two classmates and wounding three more, before shooting himself in the head and collapsing.
Both sides warn they are prepared to retaliate a day after a fragile truce halts a violent flare-up.
Mon Laferte exposed her breasts and the words "In Chile they torture, rape and kill".
The United States and China are getting close to a trade agreement, White House economic adviser Larry Kudlow said on Thursday, citing what he called very constructive talks with Beijing about ending a 16-month trade war.
Italian Marcello Lippi resigns as China manager for the second time this year after a 2-1 defeat by Syria in a 2022 World Cup qualifier in Dubai.
Hopes of a trade deal between Washington and Beijing turned world stock markets and other risk assets higher on Friday, though an escalating wave of global protests from Hong Kong to Chile left some deep scars.
British police said they are investigating the alleged assault on the Hong Kong justice secretary in London, but so far there have been not been any arrests.
Anti-government protesters paralyzed parts of Hong Kong for a fifth day on Friday, forcing schools to close and blocking some main roads, as university students barricaded campuses and authorities struggled to calm the violence.
Hong Kong sank into recession for the first time in a decade in the third quarter, government data confirmed on Friday, weighed down by increasingly violent anti-government protests and the escalating U.S.-China trade war.
Hong Kong's financial markets are getting a boost of confidence from Alibaba's multibillion-dollar public offering.
Ousted president Evo Morales says he is a victim of a coup. His opponents are championing the restoration of democracy.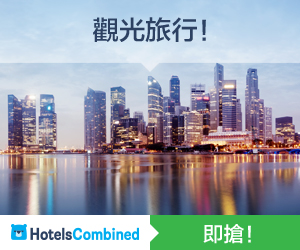 Northwestern Europe has already experienced worsening floods since 1960. That trend is likely to continue.
Worries about Islamic extremism are paramount for many Sri Lankan voters while others hope to block former leaders accused of human rights violations from returning to power
"I'll look like a fool if I wear a mask," said R.L. Khattar, ­a ­92-year-old resident. The Delhi government is distributing 5 million pollution masks to try to change behavior.
"The worst thing we can do is become a bargaining chip," Ukraine's foreign minister said of the impeachment hearings. "Unfortunately, we are such a chip now."
Australia's Qantas operates 19 ½ hour London-Sydney flight
The man, whom Turkish media have identified as a 39-year-old American of Jordanian origin, has been stuck at the Greek-Turkish border since Monday.
Senior Kremlin officials were directly involved in the day-to-day affairs of rebels in eastern Ukraine as the conflict there worsened in 2014, prosecutors said.
A South African safari took a tragic turn Sunday when a giraffe was struck by a car and fell on another passing vehicle in Kruger National Park.
China has completed its first public test of a Mars lander, keeping the country on track for an unmanned exploration mission to the red planet in 2020.
Germany's government has passed a bill that would criminalize upskirting, the abusive practice where someone takes unsolicited pictures or video under another person's clothing.
Debate over how best to rebuild Notre Dame has rumbled on since the landmark cathedral suffered a devastating fire in April.
Chinese giant Tencent is in a slump.
Every 15 minutes, someone in the US dies of a superbug that has learned to outsmart even our most sophisticated antibiotics, according to a new report from the US Centers for Disease Control and Prevention.
The Huawei Mate 30 features an excellent camera. But without access to popular apps like Google and Facebook, it'll be a hard sell outside of China.
感谢您对澳纽网的支持