World News - 澳纽网聚合新闻
Nikol Pashinyan, who led April's peaceful revolution, is on track for a majority in parliament.
A top executive of China's Huawei Technologies Co Ltd [HWT.UL] argued that she should be released on bail while awaiting an extradition hearing, citing fears for her health while incarcerated in Canada along with other factors, court documents showed on Sunday.
Stocks extended their slump in early Asian trade on Monday, with U.S. equity futures off to a softer start for the week as worries over U.S.-China trade tensions battered investor sentiment.
Juan Quintero's stunning extra-time goal helps River Plate win the Copa Libertadores with a historic victory over Boca Juniors in Madrid.
Global investors managing $32 trillion in assets have called on governments to accelerate steps to combat climate change, as policymakers meet for talks at a United Nations conference in Poland.
A top executive of China's Huawei Technologies Co Ltd [HWT.UL] argued that she should be let out on bail while awaiting an extradition hearing due to severe hypertension and fears for her health while incarcerated in Canada, court documents released on Sunday showed.
Watch the best shots as Ronnie O'Sullivan secures a record seventh UK Championship and 19th Triple Crown title, beating Mark Allen 10-6.
Steve Guerdat wins the IJRC Rolex in Geneva, with Marcus Enhing securing the Rolex Grand Prix.
A powerful winter storm that hit the U.S. Southeast over the weekend knocked out power for more than 380,000 customers and forced the cancellation of hundreds of flights on Sunday.
U.S. President Donald Trump could face impeachment and jail time if hush money payments reported by his former lawyer are proven to be campaign finance violations, Democratic lawmakers said on Sunday.
U.S.-China trade negotiations need to reach a successful end by March 1 or new tariffs will be imposed, U.S. Trade Representative Robert Lighthizer said on Sunday, clarifying there is a "hard deadline" after a week of seeming confusion among President Donald Trump and his advisers.
French President Emmanuel Macron will address the country on Monday as he seeks to placate "yellow vest" anti-government protesters who wreaked havoc in Paris this weekend.
Ronnie O'Sullivan beats Mark Allen to win a record seventh UK Championship and become the first player to win 19 'Triple Crown' titles.
Tom Brady sets a new NFL record for touchdown passes, beating Peyton Manning's previous best of 579.
The foreign minister turns down a request made by Turkish President Recep Tayyip Erdogan a week ago.
Paris has been particularly badly hit, with cars burned, shops looted and major tourist sites closed.
The Premier League needs video assistant referees immediately, says Newcastle manager Rafael Benitez after the 2-1 defeat by Wolves.
Britain's embattled Prime Minister Theresa May has warned that a failure by lawmakers to back her Brexit deal risks the entire venture being canceled.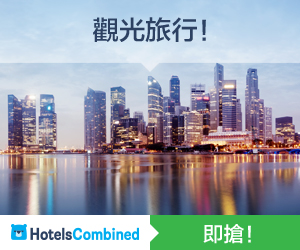 "We have never had anyone remotely as underqualified as Heather Nauert," Daniel Benjamin, a State Department counterterrorism official during the Obama administration, wrote on Twitter.
Video of the boy's emergency exit was warmly welcomed on social media, where many people empathized with his overwhelmed reaction.
The draw for the eighth edition of the Women's World Cup takes place Saturday at La Seine Musicale in Paris.
It usually doesn't bode well for an immigration-skeptical migration minister to employ a migrant without a valid visa.
The Brazilian president-elect enters office Jan. 1.
New research found that 1 in 8 deaths last year were attributable to air pollution.
The president's defense of the Saudi crown prince has fueled a rebellion in Congress.
The Republican maneuvers resemble power plays by autocrats around the world.
The Philippine leader has previously called God "stupid" and insulted the pope.
Six months ago, OPEC agreed to pump more oil to prevent prices spiking to $100 a barrel. Now the oil cartel is talking about cutting output to stop prices crashing below $50.
The world's biggest shipping company wants to slash its carbon emissions to zero by developing a new kind of container ship to ply the oceans.
Carlos Ghosn was arrested in Tokyo on suspicion of financial misconduct more than two weeks ago, yet the world hasn't heard a word from the auto industry icon since.
Australia is alarming the tech industry by moving ahead with plans to give government agencies the power to demand access to encrypted messages on services such as Apple's iMessage and Facebook's WhatsApp.
感谢您对澳纽网的支持