World News - 澳纽网聚合新闻
When Diane Reeve discovered that her partner was sleeping around she ended their relationship, but then she found out that he had given her HIV.
More Honduran migrants tried to join a caravan of several thousand trekking through Guatemala on Wednesday, defying calls by authorities not to make the journey after U.S. President Donald Trump threatened to cut off regional aid in reprisal.
Cannabis-users celebrated across Canada on the first day of marijuana legalisation in the country.
Turkish officials say it shows the Saudi journalist was killed inside the Saudi consulate in Istanbul.
U.S. President Donald Trump on Wednesday praised White House efforts to remove regulations that he sees as an impediment to economic growth, saying the administration had reduced regulatory costs by $23 billion in the year ending Sept. 30.
What having a severe nut allergy feels like and how navigating the daily risks affects your life.
U.S. President Donald Trump said on Wednesday he did not want to abandon close ally Saudi Arabia over the disappearance of a Saudi journalist and government critic, and he needed to see evidence to prove Turkish claims he was killed by Saudi agents.
A Saudi team investigating the disappearance of journalist Jamal Khashoggi, who has been missing for over two weeks, has left the Saudi consul general's residence in Istanbul, a Reuters witness said early on Thursday.
The weird and wonderful ways companies adapt their products to get around trade tariffs.
A deadly attack at a gig nine months ago has only made this band from the Central African Republic more determined.
Decades ago, Spaniards fled the Franco dictatorship to build new lives in Venezuela. Times have changed.
Brazilian far-right presidential candidate Jair Bolsonaro said on Wednesday that electoral victory was "within reach" and his campaign team said it had now switched to "cruise control" as it seeks to avoid hiccups and glide to the finish line.
A group of crime scene investigators left the Saudi consul general's residence in Istanbul after examining the premises on Wednesday, live footage from the scene showed.
The US Treasury held back from blaming Beijing for holding down the value of China's currency.
Four major U.S. public funds that hold shares in Facebook Inc on Wednesday proposed removing Chief Executive Officer Mark Zuckerberg as chairman following several high-profile scandals and said they hoped to gain backing from larger asset managers.
For most of this year, Democratic U.S. Senate candidate Kyrsten Sinema of Arizona has run what has been viewed widely as one of the best races in the nation. But with less than a month to go to Election Day, there are doubts whether she can make it across the finish line.
Recreational marijuana is now legal all over Canada.
A guide for Americans looking to celebrate the start of marijuana legalization up north.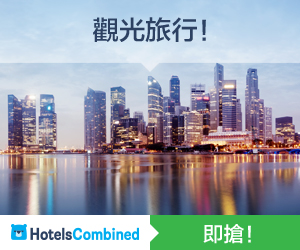 Australian Prime Minister Scott Morrison told reporters this week that he was "open-minded" about such a move.
In orphanages in Baghdad and Mosul, children born to both foreign and local fighters are learning to cope with abandonment and reentry into a society they can hardly understand.
What the U.S. can learn from that time Riyadh picked a fight with Ottawa.
The body of missing journalist Jamal Khashoggi was cut into pieces after he was killed two weeks ago at the Saudi consulate in Istanbul, a Turkish official told CNN on Tuesday.
Hungary argues that it offers sufficient space in emergency shelters to accommodate all individuals without a home.
Will a gas pipeline help Europe repair its relations with Moscow — or make it more susceptible to Russian interference? That question is dividing the continent.
A year and a half into his first term, French President Emmanuel Macron is looking for a new start.
Harry and Meghan's royal tour of Australia took in a visit to a struggling, drought-stricken farming area of New South Wales Wednesday, after stopping by the Royal Flying Doctor Service (RFDS) -- a lifeline for many in the vast, rural areas the state -- to unveil a new aircraft.
Yet again, there's little hope for major progress on Brexit talks. Will that ever change?
A Crimean delegation visited Damascus for two days, bearing gifts for Bashar al-Assad.
British Prime Minister Theresa May will face EU leaders Wednesday in a critical summit, as European Council President Donald Tusk warned of an increased risk that Britain would crash out of the bloc without a deal.
Volkswagen has been fined another €800 million ($926 million) over its diesel emissions scandal, this time because of failings at its Audi subsidiary.
China's crackdown on video games has hammered one of its most valuable companies. And it's unclear when the situation will improve.
感谢您对澳纽网的支持