Auckland Zoo is auctioning off a former zookeeper's house - with a thrifty $1 reserve. The home was being sold with the condition that it would need to be uplifted and moved at the buyer's own cost by November 20. On the listing...
The coming of age of this 1890s Victorian workingman's cottage is the story of sisters Bridie and Clare O'Shea and their first renovation project together.They pooled their finances and dove-tailed their talents with those of their...
A postscript to the disaster that was the last Government's attempt to solve Auckland's housing crisis was presented to last week's Auckland Council Planning Committee meeting.Back in September 2013, Housing Minister Nick Smith...
When Kerry and Pam Burnside first saw their Pahurehure home 14 years ago, it's fair to say that they were slightly underwhelmed."It looked pretty ordinary, really, from the street and it wasn't until we got inside that we realised...
When John and Lyndle Lister and their family of three bought this rural property at Wainui 12 years ago, it came with a three-bedroom home and a separate sewing room. They have now extended the home to have one-third more space,...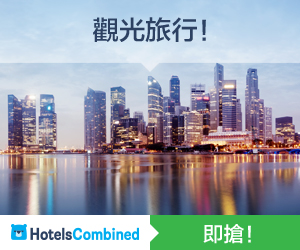 A large freehold Remuera investment property with 11 tenancies and earning over $400,000 a year in rent has been put on the market for the first time in 16 years."This commercial property has a high-profile location in the heart...
There's a certain appeal to the 1960s architecture of this three-level Parnell apartment building in Bridgewater Rd, says Patricia Watson."The building does show the hand of the architect; you can feel it has been thoughtfully designed...
Tighter lending restrictions means more "heartbreak" for home buyers who are seeing sale and purchase agreements on a new house fall over at the last minute when they are unable to get finance. Sales nationwide have been sluggish,...
Supporters of a Glen Innes beneficiary facing eviction are staging a campout for the next few days.After a High Court bid to keep her state home failed, Niki Rauti, 62, was served an eviction notice. She has been given till 10am...
China's commercial banks have begun asking clients to submit "proof of use" for consumer loans, as the government tightens regulations on concern that such loans are being used to buy property and are helping to fuelling a property...
More than half a million homes in Auckland are expected to see a jump in value - potentially by as much as 50 per cent - when rating valuations are released next month. The average house price value across the Auckland region has...
Many Aucklanders face a nervous wait in the next few weeks to find what the council thinks their houses are worth.Some will want the highest valuation they can get, particularly if they plan to sell up.Although many properties...
Land for an 11-level 120-unit Auckland apartment block is being sold by a financier in mortgagee sale.The site of Saba on Fanshawe is up for sale in Auckland's Viaduct Harbour area.Bayleys are advertising the 5210sq m site...
Retail leasing specialists have just been appointed to find new tenants for the ex-Topshop and Topman premises - one of Auckland's most prominent shop sites which commanded an annual rent of about $1.3 rent million a year.Specialist...
An Auckland-based Chinese developer is proposing a huge hotel and serviced apartment complex at the eastern edge of Queenstown's Arthurs Point.Shuguang Li's company '182 Arthurs Point Ltd' has applied for a resource consent for...
A container mall similar to Re:Start has just got the go-ahead for an empty central city site.The city council has granted resource consent to Sam Hung Hong Ltd to install five shipping containers on the corner of Colombo and Tuam...
The usual spring surge of house listings has failed to materialise and the election is partly to blame, according to the head of Trade Me Property who says Auckland is particularly dire."We are seeing unusually low stock for this...
Lesley and Anthony Sunde chanced upon this property for sale four years ago on a Sunday drive."We fell in love with the house and the beautiful grounds," says Lesley.The grounds and mature trees certainly are magnificent. There...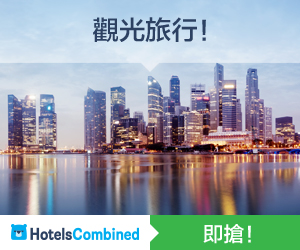 If you're wanting to transform a gloomy 1970s house on one of Cheltenham's prettiest streets, you could do no better than call on a team of three creative people to turn it into one of the stand-out properties in the neighbourhood.English...
Jutting out above a small concrete wall lined with paua shells on Summer St is a weather-worn shack, that at just under $1 million could be the lucky break for an aspiring Ponsonby homeowner. The rickety 48sq m house which sits...
A slowing Auckland housing market could cause problems for this year's contestants on
The Block: Side by Side
.
Marlborough landlords fed up with dodgy tenants are jumping ship and saturating the Airbnb market.
Jess Daniell, deli owner, caterer and food writer, lives in Te Atatu Peninsula, Auckland, with her partner Jono, a social worker, and their dog Macy.
The last time this remote South Island bach was on the market, New Zealand troops were fighting in World War II.
Once the foundations of urban life, over the last century thousands of factories, warehouses and churches were abandoned as city residents moved out to suburban neighbourhoods.
Property pros are keeping a sharp eye on policy direction as the market stabilises in an election year.
If you think you haven't got space for your own fruit trees, think again. New varieties and new ideas mean there are now great options for small garden owners or even renters to grow their own fruit and harvest nearly all year round.
Wellington City Council might have to rip up the planning rule book after the High Court rejected its appeal against an Environment Court ruling sparked by Roseneath's "fence-gate" saga.
Watching the first episode of a show about spectacular homes, you can't help but feel a stab of envy.
When it comes to getting a new look, our budgets doesn't always match our aspirations.
OPINION:
At first it seemed like a cool idea. A tiny house with everything you need to make a home, at a fraction of the price of the real thing.
A giant sculpted hedge has been cut back to wood along its base in a "rapid sneak attack" from the council battling its owners.
Riding the wave out of the pink, white and grey equation of the last 18 months, the pairing of pink enters an earthy, more 1970s aligned state.
Ours is a book household.
I'm a greedy gardener who lusts after every pretty flower face, which is fine in spring and summer but results in a monumental mess when they have had their day.
Angus Walker, artist and festival worker, lives in Waipukurau.
Many people spend an increasing amount of time on home-based work. Even if you're not actually working from home, you'll probably need an area for a computer, somewhere for paying bills, a place for kids to do homework or a space for hobbies or creative pastimes.
Tina Stephen, head interior designer and founder of online styling service
Roomie.co.nz
, lives in an apartment-style new build in Titirangi with her husband Mark, daughter, Mathilde, and Poppy the cat.
MOSS
Remove moss (and liverwort, lichen and algae) from where it is not wanted. While it gives charm and character to timber, stone and concrete walls, statues and sculpture, it can make paths slippery. Moss most commonly appears on damp, shady spots.
The future of treasured box hedges and parterres at historic gardens such as those of the National Trust in Britain and at the likes of Versailles may be assured thanks in part to the work of a New Zealand scientist.