<% 'Display a random image Const maxID5 = 4 'Choose a value between 1 and 3, inclusive Randomize Timer Dim iValue5 iValue5 = Int(Rnd() * maxID5) + 1 %> <% If iValue5=1 Then %>
<% ElseIf iValue5=2 Then %>
<% ElseIf iValue5=3 Then %>
<% ElseIf iValue5=4 Then %>
<% End If %>
Spring pushed up national house sales volumes which rose 15.5 per cent annually to hit a five-month high, according to the Real Estate Institute.Property sales rose by 911 residences, from 5880 in October, 2017 year to 6791 in the...

The freehold land, buildings and infrastructure supporting a medium sized and well-established avocado orchard in the heart of Whangarei's foremost avocado growing district are due to go under the hammer early next month. "The size...

The Reserve Bank today published a consultation paper proposing a new mortgage bond standard aimed at supporting confidence and liquidity in the New Zealand markets.
The challenge with financial stability is how to maintain a strong, resilient and efficient financial system in the face of changing and emerging risks said Deputy Governor and Head of Financial Stability Geoff Bascand in Sydney today.
A giant Australasian leisure business, which runs 10 New Zealand pools, wants to talk to the owners of the Waiwera Thermal Resort with a view to re-opening that complex shut since February.Damian Gorman, business development manager...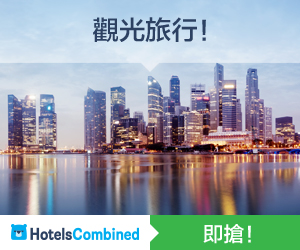 Auckland Council has defended a fee rate hike which developers say could exceed 500 per cent.Developers will only be levied $3.3 billion of a $26b 10-year Auckland infrastructure spend and must pay because their projects stretch...

Legendary rock band AC/DC once wrote "Moneytalks" and in the case of former drummer Phil Rudd, so does the status of his waterfront mansion in Tauranga.The multimillion-dollar house, technically two apartments, has a rateable value...

Harcourts chief executive Chris Kennedy has resigned from the role.Kennedy will finish up as New Zealand CEO with the real estate company at the end of the year after 25 years with Harcourts and four years as CEO.Harcourts chief...

The Reserve Bank of New Zealand welcomes placement of CBL Insurance Ltd into liquidation, without the need for a contested hearing.
The Bank of NZ has dropped its two-year fixed interest rate to a "historic" 3.99 per cent as it returns fire in a burgeoning mortgage war between the country's lenders.ANZ - the nation's largest bank - last week offered the lowest...
Construction work is under way on the first hotel for Britomart, the $1b downtown Auckland dining, retail and commercial hub.A 10-level block on the old Better Burger and The Britomart Country Club site is being developed one block...

Bank of New Zealand is offering customers a two-year home loan rate not seen in at least a quarter of a century.
BNZ's new 3.99% rate will be on offer from Tuesday 13 November and is available on the bank's Two Year Classic rate.
New Zealand's Armistice Day 50 cent coin featured at Twickenham over the weekend - used for the 'coin toss' that decided the kick-off for the All Blacks vs England game on Armistice Day.
Developers are fighting a proposal which legal experts say could see Auckland Council fees for some categories of new buildings rise up to 500 per cent.Property Council of NZ executive met this morning about the possible change...

House price growth may have peaked across much of the country as the housing market edges closer to becoming a "buyers' market'', according to ASB chief economist Nick Tuffley.While house prices in many areas around the country...

House price expectations slid lower in the latest ASB Housing Confidence Survey, with a net 26% of respondents expecting house prices to increase - which is the lowest level since January.
The odds of claiming a KiwiBuild home are far better than walking away with a winning Lotto ticket, Housing Minister Phil Twyford says.Twyford made the comment after a week of attacks on the home building scheme, including claims...

A newly-completed warehouse and office complex for sale in Mangere Bridge, South Auckland, is being promoted as 'ticking all the boxes' as a long-term passive investment property."This is an ideal bottom-drawer industrial investment...

A new Christchurch cinema complex; a prime Wellington office investment property anchored by Trade Me; and 'an unusual' Auckland City redevelopment, are highlight properties in the final Colliers Portfolio publication released yesterday."This...

A long-held, well-known retail and cafe property popular among foodies on a high-profile street corner in Titirangi has come up for sale.Marketed by Deborah Dowling and Brett Whalley of CBRE, the fully-occupied freehold property,...

Tauranga Tauriko sites A 12,591sq m industrial site in two titles with three street frontages at 31 and 39 Paerangi Placein the Tauriko Business Estate was sold for $5,351,175 at $425 per sq m by Lloyd Davidson, and Jo Stewart,...

The 26-year-old, Property Managers Group (PMG) has opened the largest offer to date in its Fund-Source AA rated diversified and unlisted commercial property company, Pacific Property Fund Ltd. PMG chief executive Scott McKenzie,...

A lovely semi-rural lakeside environment and new houses priced well below what they'd cost 45 minutes away in Auckland are key to Lakeside in Te Kauwhata, says its developer.Winton senior investment adviser Duncan Elley says: "We've...

There's much more to buying an apartment in the Kerepeti development at Hobsonville Point than simply putting a roof over your head. Purchasers get not only a smart and stylish brand-new home, they're also buying into a community...

Two Albany commercial properties, which are likely to sell for less than the average cost of a North Shore residential property, offer opportunities for both owner occupiers and investors.The properties, at Interplex Business Park...

A newly-built, first-class industrial property with two long-term tenants is for sale in Auckland's northwestern growth hub of Hobsonville.Colliers International is marketing 3 Rawiri Place for sale by deadline private treaty closing...

Education Minister Chris Hipkins today announced five appointments to the New Zealand Qualifications Authority Board (NZQA).
More Kiwis are seeing the benefits of investing their savings in term deposits outside of the big banks, leading non-bank lender, Liberty, said today.
While the results from the review by the Financial Markets Authority (FMA) and the Reserve bank could have been more positive, New Zealand banks have been looking at options to improve customer experience and embrace the fintech community which is great for all Kiwis, FintechNZ general manager Ja
Privacy Commissioner John Edwards welcomes the findings of the review by the Financial Markets Authority and Reserve Bank of New Zealand (FMA-RBNZ) of bank conduct and culture and believes that banks must do more to protect the privacy of their customers.