Derelict properties in Christchurch's east are piled high with rubbish, infested with vermin, and sometimes covered with faeces - both humans and animals – and residents have had enough. Alexandra Davids, the Linwood-Central-Heathcote...

COMMENT I appreciate the work the Reserve Bank of New Zealand does in running stress test scenarios on the banks in this country, however does it genuinely think it is on the same planet as the rest of us?A week after the latest...

A tenant who stubbed out cigarettes on their bathroom basin and left their Te Awamutu rental with one of the worst flea infestations their landlord had ever seen has been ordered to pay up.The Tenancy Tribunal ordered Roxanne Bayliss...
Mahuru Māori is about celebrating and promoting Te Reo and Tikanga Māori, providing resources that New Zealanders can use year round. Te Pūtea Matua - Reserve Bank of New Zealand - is taking the same approach as it implements and deepens its Te Ao Māori strategy.
Wellington City councillors have been told by some ratepayers to knock down the central library and start again rather than spend an "obscene" amount of their money on earthquake strengthening. The building was closed indefinitely...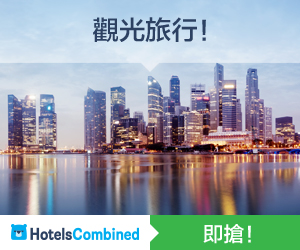 A tenant has won a claim for damages after being abused by his landlord and breaching his "quiet enjoyment".Yeo Chen was a tenant in a property owned by Ling Chao Liang in Avondale between February 14 to May 14, this year.Chen...
In an extraordinary exchange during a recent press conference our Finance Minister, when asked why the Reserve Bank does not write off the Covid19 debt, said "it isn't the way we manage monetary and fiscal policy".
We are continuing to seek our Shadow Board members' views on whether the Official Cash Rate (OCR) should be negative and if the Reserve Bank should expand its quantitative easing (QE).
An Australian Airbnb host has been targeted by the guest from hell, who used stolen identities to make a booking at her Brisbane townhouse only to steal A$18,000 (NZ$19,400) worth of her belongings.Rachel, who has rented out the...

The Reserve Bank's - Te PÅ«tea Matua - latest stress test of New Zealand's banks illustrates the benefit and necessity of shoring up bank capital in the good times to provide resilience. The COVID-19 pandemic has demonstrated that large shocks can occur with very little warning.
As DOC's new enforcement system rolls out, the Mahaanui district office is reminding Cantabrians and visitors to follow the conservation laws protecting Aotearoa's native species.
New Zealand's net international liability position was steady at $180 billion at 30 June 2020, Stats NZ said today.
The Reserve Bank - Te PÅ«tea Matua will be relaunching the review of the Insurance (Prudential Supervision) Act (IPSA) in October.
The Government's involvement in the controversial decision to approve the sale of Westland Milk Products to Hong Kong Jingang, a company wholly owned by Chinese conglomerate Inner Mongolian Yili, will be under the spotlight in the High Court on Monday next week.
Ngāi Tahu Holdings is excited to announce the appointment of two new directors to its board - Kristen Kohere-Soutar (Ngāi Tahu - Ngāi Tūāhuriri, Ngāti Rakiamoa, Ngāti Waewae, Ngāti Wheke; Ngāti Porou; Rongowhakaata) and Juliet Tainui-Hernandez (Ngāi Tahu - Ōnuku,
The Reserve Bank's goals of monetary and financial stability, and team values and capabilities, put it in good stead to manage the evolving economic consequences of the global COVID-19 pandemic.