After a reporter phoned about a property deal in which he'd made $720,000 profit, an "agitated" Barfoot & Thompson agent Aaron John Hughes called his boss."I'm f***ed," Hughes told the firm's Papatoetoe branch manager Paul Davis.Davis,...
A real estate agent abused his clients' trust and deceived them about their property's true value before buying it himself for $530,000 then on-selling it months later for $1.255 million, a court has heard.It's alleged that former...
Construction activity is on a high around New Zealand, with Whanganui firms getting a slice of the action.Jamie O'Leary, of Jamie O'Leary Builders and Stonewood Homes, said his firm is experiencing its "longest incremental high...
Development opportunities for up to 20ha of new Auckland CBD and fringe city floor space have been identified around the $3.4 billion City Rail Link, as the time to award the tunnelling and station contracts draws near.Images have...
Whangarei house prices increased 10 per cent in 12 months, the latest QV report has found. The average residential property value in Whangarei is now $509,857.The nationwide average value is now $671,531. When adjusted for inflation,...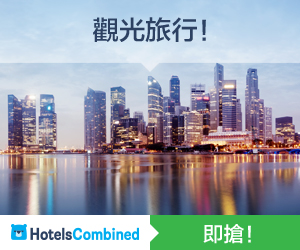 Last week Revenue Minister Stuart Nash confirmed that the election "promise" to extend the Bright-Line Test from 2 years ownership to 5 years will be enacted, effective for properties acquired after the date of Royal Assent (likely...
Luis D Ortiz left Puerto Rico with his twin brother at 16 years old to make his fortune.Within a decade, the runaway teen was selling high-end real estate in New York.He became a multi-millionaire property mogul and a reality...
A Mount Maunganui property which sold twice within five months made a gross profit of half a million dollars for a Bay of Plenty couple.This property was one of nearly 100 in the Western Bay of Plenty that was "flipped" for profit...
Four commercial units, leased to three well-known vehicle service brands and located in an automotive hub in Manukau City, will be individually auctioned next month."The sale presents an opportunity to buy one, two, three or all...
The land, buildings and business encompassing a North Island exclusive luxury lodge, which once hosted the Queen Mother during a tour of New Zealand, is now for sale.Deemed a "jewel in the crown" of Hawke's Bay's tourism sector...
The land, buildings and business of the recently refurbished Alexandra Hotel in Pirongia, Waikato, are now for sale by negotiation.Ray White Newmarket sales agent Tanya Kwasza says the hotel's freehold site of over 4000sq m provides...
Adrienne Duarte left her role as BNZ's chief financial officer — and this extremely private home — last year for a new position in Melbourne with her husband David Richards, a retired banker.Adrienne describes their architecturally...
A popular Papakura coastal holiday park, at the entrance to the Firth of Thames and about an hour's drive from central Auckland, will be auctioned next month.Orere Point Top 10 Holiday Park is spread over 5.29ha of land with an...
Two listed heritage buildings in the Auckland CBD present the opportunity to own and work from, lease or live in, a Victoria St wooden character building."These buildings are blank canvasses for owner-occupiers," says Nigel Ingham...
A freehold industrial property for sale in Auckland's fast-growing New Lynn is likely to suit owner-occupiers seeking a functional warehouse in a tightly held location.Colliers International brokers Dhiru Patel and Dwayne Warby...
Kate Healy and her family were looking for a holiday home to escape to, which was close enough to Auckland and wouldn't take forever to get there for weekends.They looked at Waiheke, the Coromandel and Langs Beach, but in the end...
The sale of an Epsom property on Great South Rd is being promoted as representing an opportunity for developers or land bankers.Investment sales brokers Simon Child and Gareth Fraser of Colliers International are marketing 218 Great...
A1.31 hectare industrial property on a long-term lease to a tenant described as "one of the country's largest infrastructure and construction providers" is for sale in Papatoetoe West, south of the Auckland CBD.Featured in the latest...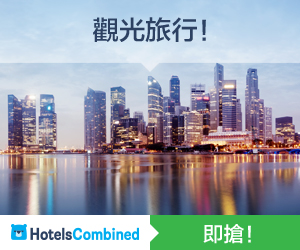 As parents of young children, Karen and Graeme Beggs wanted to build this family home in durable, quality materials.At times, those extra costs caused them to wonder if they had overstretched their budget and might be forced into...
They're still relatively young, so it's a surprise to discover that Andrew and Emma Post have owned their perfectly situated single-bay villa in Mt Eden for 17 years — and that it was their first home."We're both qualified pharmacists...
A slowing Auckland housing market could cause problems for this year's contestants on
The Block: Side by Side
.
Marlborough landlords fed up with dodgy tenants are jumping ship and saturating the Airbnb market.
Jess Daniell, deli owner, caterer and food writer, lives in Te Atatu Peninsula, Auckland, with her partner Jono, a social worker, and their dog Macy.
The last time this remote South Island bach was on the market, New Zealand troops were fighting in World War II.
Once the foundations of urban life, over the last century thousands of factories, warehouses and churches were abandoned as city residents moved out to suburban neighbourhoods.
Property pros are keeping a sharp eye on policy direction as the market stabilises in an election year.
If you think you haven't got space for your own fruit trees, think again. New varieties and new ideas mean there are now great options for small garden owners or even renters to grow their own fruit and harvest nearly all year round.
Wellington City Council might have to rip up the planning rule book after the High Court rejected its appeal against an Environment Court ruling sparked by Roseneath's "fence-gate" saga.
Watching the first episode of a show about spectacular homes, you can't help but feel a stab of envy.
When it comes to getting a new look, our budgets doesn't always match our aspirations.
OPINION:
At first it seemed like a cool idea. A tiny house with everything you need to make a home, at a fraction of the price of the real thing.
A giant sculpted hedge has been cut back to wood along its base in a "rapid sneak attack" from the council battling its owners.
Riding the wave out of the pink, white and grey equation of the last 18 months, the pairing of pink enters an earthy, more 1970s aligned state.
Ours is a book household.
I'm a greedy gardener who lusts after every pretty flower face, which is fine in spring and summer but results in a monumental mess when they have had their day.
Angus Walker, artist and festival worker, lives in Waipukurau.
Many people spend an increasing amount of time on home-based work. Even if you're not actually working from home, you'll probably need an area for a computer, somewhere for paying bills, a place for kids to do homework or a space for hobbies or creative pastimes.
Tina Stephen, head interior designer and founder of online styling service
Roomie.co.nz
, lives in an apartment-style new build in Titirangi with her husband Mark, daughter, Mathilde, and Poppy the cat.
MOSS
Remove moss (and liverwort, lichen and algae) from where it is not wanted. While it gives charm and character to timber, stone and concrete walls, statues and sculpture, it can make paths slippery. Moss most commonly appears on damp, shady spots.
The future of treasured box hedges and parterres at historic gardens such as those of the National Trust in Britain and at the likes of Versailles may be assured thanks in part to the work of a New Zealand scientist.