<% 'Display a random image Const maxID5 = 4 'Choose a value between 1 and 3, inclusive Randomize Timer Dim iValue5 iValue5 = Int(Rnd() * maxID5) + 1 %> <% If iValue5=1 Then %>
<% ElseIf iValue5=2 Then %>
<% ElseIf iValue5=3 Then %>
<% ElseIf iValue5=4 Then %>
<% End If %>
Tauranga and Auckland might be among the world's 10 most expensive housing markets when measured against income, but the Government is taking the right steps to ease the crisis, a global study's author says.The 15th annual Demographia...
The financial position of several businesses associated with what had been New Zealand's second-largest construction company has worsened by $10.5 million, according to a new report.Andrew Grenfell of McGrathNicol in Auckland is...

Quinovic property management group has courted controversy again after being accused of using fake reviews on their Facebook site.The company's Te Aro franchise has a "5 out of 5" rating on Facebook, despite its positive reviews...

Tauranga is ranked the eighth most expensive housing market in the world when measured against income, heading off cities like London and San Francisco, according to a global study out today. The 15th annual Demographia International...

If Waiheke Island is becoming a tad crowded for you these days, then you might want to consider buying one of New Zealand's most isolated baches.The two-bedroom cottage Kidney Fern is now for sale on remote Stewart Island, located...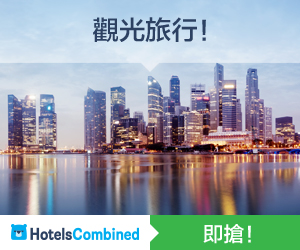 We asked commercial property leaders for their opinions about prospects for the 2019 market: Mike Bayley Managing Director Bayley Corporation Ltd The flow of investment funds into the commercial property market which reached...

Commercial property is, and will remain, an excellent investment proposition this year, saysJohn Urlich, commercial manager for Barfoot & Thompson, in launching the agency's firstInsite portfolio for 2019."The Auckland market for...

By Donna McIntyre There are a lot of aspects Jenny Son loves about her corner apartment at Marina Park in Fanshawe Park — the central location, the layout, the views and the sunlight. But the two things she has most appreciated...

By Robyn Welsh Philip Toohill has a box of paperwork documenting the transformation of this landmark Art Deco home into this grand edition, including a 15-seat cinema.When he leaves here, he'll hand this box to the new owners,...

By Donna Fleming For 23 years, Kirsten MacFarlane has been privileged to live in a home that is a spectacular and — until now — a somewhat secret legacy of an incredibly talented architect.While the late Robert Paterson was known...

By Diana Clement Mortgage brokers do a brisk trade in organising home loans for children who have sought help from the bank of mum and dad, says mortgage broker Geoff Bawden of Bawden Consulting. The noticeable change over the...

By Vicki Holder Three generations of one family lived in this handsome character villa before Judy and Geoff Vaughan moved in as a young couple in 1992. With its huge level garden and its proximity to top schools, it has been...

Auckland Council officials showed off some of the city's worst streets this week as part of a blitz aimed at cleaning up sites and ending commonplace filthy environmental practices. James Yang glides his white tradie's van onto...

By Donna McIntyre John Morris reckons the holiday home he, fiancee Kerri and their two children have on the clifftop above Onetangi Beach gives them the best of both worlds.When they're at the home they enjoy the privacy this...

Queenstown has maintained its two-year reign at the top of New Zealand for house price growth expectations, beating all other centres for the ninth consecutive quarter.
Queenstown landlords have been accused of "taking advantage" of the resort's housing crisis after average rental costs skyrocketed to record levels.Ministry of Business, Innovation and Employment figures showed the average weekly...
A rental squeeze gripping Auckland and Wellington is forcing house-hunters to battle hundreds of other applicants, accept rent increases and even continue living in the same house as their ex-partners.An Auckland agent says more...

COMMENT: Imagine being a landlord and discovering your property has been occupied by squatters. Even worse, after expecting that the usual remedies of the law would be available to remove the illegal occupants, you find that the...

A rental squeeze is gripping Auckland and more house-hunters than ever before are flocking to try get into some of the city's cheaper properties. Up to 50 people snaked their way through one rental in the Auckland suburb of Remuera...

Last year ended on a slow note, with the lowest number of house sales nationally recorded for a December in seven years.Real Estate Institute data showed a 13 per cent annual fall in national house sale numbers, from 6,117 in December...

An Auckland lawyer is warning renters to look out for illegal property management fees after a man was charged for transferring his rental into his niece's name.It comes amid fears property managers are using such charges as a loophole...

Ms Simone Robbers and Mr Christian Hawkesby will join the Reserve Bank of New Zealand as Assistant Governors, Governor Adrian Orr announced today.
Their appointments complete the Reserve Bank's new Senior Leadership Team structure announced in 2018.
The Reserve Bank today announced the appointment of Scott Fisher as Head of Digital Services/Chief Information Officer.
Mr Fisher has been acting CIO since October 2018 and joined the Bank in January 2018 as Manager Digital Operations.
Low interest rates, softer lending criteria, and Auckland's ongoing undersupply of housing will help counter any negative influences impacting the property sector in 2019, says Ryan Mitchell, National Manager of Century 21 New Zealand.
The National Party's launch of a petition calling for government funding for surf lifesavers is one of the most hypocritical actions by a political party in recent memory.
In a step toward achieving the best "regulator-regulated" relationships possible, the Reserve Bank (Te Putea Matua) has established a Relationship Charter for working effectively with banks. The Charter will also be discussed with insurers and non-bank deposit takers in the near future.
Labour MP Kieran McAnulty today lodged a Member's Bill to strengthen banks' responsibilities to their customers, including a requirement to agree clear rules before banks close down branches.
The Reserve Bank of New Zealand's Chief Economist Dr John McDermott will be leaving the Bank next year to join the economic research institute Motu.
Dr McDermott joined the Reserve Bank of New Zealand in June 2007, heading the Bank's economic function.
Fewer than 3 percent of tenants find their homes cold and damp, the World Health Organisation did not recommend a healthy temperature, and client-friendly research helped understate the costs of heating and insulation proposals for rental property, according to a discussion document released toda
The Reserve Bank is consulting on a proposal to raise the level of capital that bank owners must contribute to their business.