The number of tower cranes at work nationally and in Auckland has fallen as major commercial jobs finish.The latest RLB Crane Index shows that nationally, numbers are down for the first time since 2017. And in Auckland, the number...

Located in a unique microclimate with Waimarama Beach at its doorstep, Cabbage Tree Flat Station presents an Hawke's Bay farming and investment opportunity.Colliers International Rural and Agribusiness experts Hadley Brown and Mike...

The ground floor in one of only a few Edwardian industrial buildings remaining in central Christchurch is being sold by its long-time owners.The three-storey brick building, in St Asaph Street, was built in 1903-04 for P & D Duncan...

At just 15 square metres, car parks are tiny slivers of commercial real estate which are rising rapidly in value and delivering total returns that compare favourably with those of more mainstream classes of commercial and industrial...

The fitness centres are both located in high-profile locations – one in Auckland's central business district and the other in the suburbs. The two locations are being sold separately by Bayleys Real Estate - with just the land and...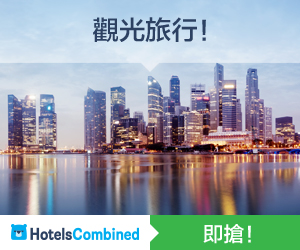 A Tauranga aged care facility is for sale with a new long-term lease to an established operator, plus future potential for a multilevel housing/office redevelopment with attractive harbour views.Colliers International has been appointed...

The land and building housing a popular two-storey al-fresco drinking and dining establishment on the Tauranga Harbour foreshore have been placed on the market for sale.The 134sq m property at 53 The Strand in Central Tauranga contains...

The building housing the South Auckland branch of New Zealand's largest musical instrument retail chain has been placed on the market for sale.The property numbered unit L at 57 Cavendish Drive in Manukau is home to MuiscWorks –...

A substantial warehouse and yard facility with a recently renewed lease to trade retailer Carters is for sale in one of West Auckland's premiere industrial precincts.The 1.186ha property at 141 Central Park Drive, Henderson, offers...

Wellington's office vacancy rate has dipped even further to its lowest level in more than a decade.Colliers International's latest Wellington CBD Office Market Snapshot report, released today, shows the overall vacancy rate in the...
A well-performing neighbourhood shopping centre in Sommerville, in the east Auckland suburb of Howick, is for sale, with agents projecting its freehold site of close to two hectares could future-proof the property's investment potential...

Major urban growth around the three axis points of New Zealand's 'Golden Triangle' cities has led to the establishment of a new industrial hub in East Waikato – with sites in the development now placed on the market for sale.The...

A full-floor office unit with views over the Viaduct Harbour precinct is for sale.Located in a premium office building within the tranquil Maritime Square development, the first-floor unit provides 301sq m of immaculately presented,...

A significant eco-effective Mount Maunganui property housing an international blue chip tenant supplying dairy hygiene and animal health products is being marketed for sale internationally.Germany-based GEA bought Farmers Industries...

Two branches within New Zealand's largest and fastest growing men's grooming chain have been placed on the market for sale.The Takapuna and Milford branches of the franchised haircut and grooming boutiques known under the BarberShopCo...

The allocation of money for publicly funded broadcasting for election campaigns should be turned on it's head according to Massey University professor of communication design Claire Robinson.
An Auckland company owned by property investment guru Ron Hoy Fong has been penalised $400,000 for price fixing.The Commerce Commission filed High Court proceedings against Ronovation Limited following a Herald investigation into...

The Reserve Bank of New Zealand (RBNZ) and Financial Markets Authority (FMA) today released their findings on life insurers' responses to the joint Conduct and Culture Review.
The New Zealand dollar (NZD) remains the tenth most traded currency globally, according to a global survey compiled by the Bank of International Settlements (BIS) released today.
A Havelock North house has broken the record for the highest sale price for a residential property in Hawke's Bay.New Zealand Sotheby's International Realty made the residential sale, "in excess" of $4 million, in August.Managing...
The long leases and attractive income returns offered by early childcare education centres is continuing to drive investment interest in this growing sector of the commercial property market.
A couple who sub-let a central Auckland apartment for $215 per night without the owner's permission has been ordered to pay damages - and give the profits back.The Tenancy Tribunal has ruled Jian Cui and Ma Dong breached their rental...

Tenants whose dogs defecated and urinated throughout their South Auckland home have been ordered to pay more than $2000 for new carpet, curtains and rubbish removal.It was one of two Tenancy Tribunal decisions last month where tenants...

A former Shortland Street star and pop musician was the country's most prolific house flipper of the property housing boom - trading an astonishing 70 homes in short-term sales in a single year.Paul Reid, who initially hit the limelight...

A petition, that promises a significant and dramatic improvement for the New Zealand economy, was handed to Dr Deborah Russell, the MP for New Lynn today.
Profit growth for the New Zealand banking sector has all but flat lined for the quarter ending June 2019.
"Good on the Government for wanting to get more renters into their first homes. Amending the existing schemes already available for Kiwi first-home buyers will undoubtedly deliver some quick and easy wins."
Steady as she goes is the ongoing theme in the New Zealand property market as we enter the first week of spring. We continue to see growth in our regional towns and cities where affordability is less of an issue.
Weaker commodity prices and a stronger US dollar has the Australian dollar pinned to the mat. The trading towards ten-year lows comes at a crucial time for the Reserve Bank of Australia as it meets today.
New Zealanders got active on realestate.co.nz in August, with more than one million unique browsers to the site, with new users growing by more than 24.0 per cent compared to August 2018.