Too many people and not enough houses.That sums up Rotorua's housing situation, according to local real estate agents.Latest Real Estate Institute of New Zealand figures show Rotorua's house prices are still on the rise but a...

Homeowners claim rumbling machinery working on Auckland's Southern Motorway is causing hundreds of thousands of dollars of quake-like damage to their homes.Four Conifer Grove residents living on the Southern Motorway's edge told...

When Martin and Leanne Lambert realised they could never afford to buy a house in their home city in Auckland, they set about doing some research.And Rotorua came out tops."We did the process of working out what we wanted out...
Mary-Anne Benson-Cooper has spent the last six months slowly doing up a century-old Devonport villa with the aim of moving in.Weekends and weeknights have been spent ripping off old wallpaper and scrim to reveal hearty Kauri walls.The...
Buying up a rundown property may seem like the perfect opportunity to secure a home at a lower price, and the potential sell it on again at a profit.But there are some key steps that buyers need to follow if they are to make such...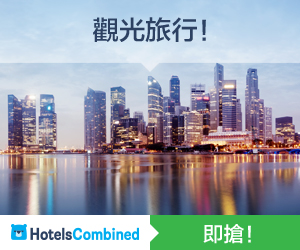 COMMENT: If Sydney's property market slumps, does it hold that Auckland must follow?I haven't written much about the housing market this year. That's primarily because it has been pretty static – in Auckland at least.The heat...

Three properties located close to Victoria Park in central Auckland, with both commercial and residential options, are among over 80 commercial and industrial offerings in Bayleys' latestTotal Property portfolio publication.Located...

A prominent Auckland Grey Lynn corner site, occupied by tenants the Gypsy Tea Room and Amica Boutique, is for sale.Located at the centre of thriving West Lynn village, the character property is featured in the latestColliers Portfolio...

The popular Continental Bakery cafe in Rangiora, north of Christchurch, is for sale as part of a company restructuring by Continental Catering Group.Located at 138 Percival St, the Bakery was home to Continental's first commercial...

Murray Loudon is a man of do's and don'ts. He and his wife Yvonne don't sell houses, don't buy existing homes and don't do auctions. But don't think for one moment that their approach to life is all negative. On the positive...

An adaptable Bell Block property with vacant possession has been listed on New Plymouth's high-demand industrial market.Colliers International is marketing 87-89 Corbett Rd, Bell Block, for sale by deadline private treaty closing...

When Glenn and Karen Tasker swapped a villa in the 'burbs for an inner-city apartment, they felt they still had the advantages of living in a home but none of the disadvantages.Their Quay West apartment is spacious, and has wraparound...

Kathy Green's kauri villa on Devonport's waterfront parade has a storied past — about bears. There's no mention of Goldilocks or bowls of porridge but a plaque on the front of the house tells another story. "The plaque 'Forebears'...

An established beekeeping business, operating hives on the rural fringes of Auckland, is now on the market for sale.Link Broking Ltd's Lynda Smyth is selling Kiwi Beekeeper — a Pokeno-based business That can offer both a quality...

A Newmarket property with significant retail frontage on Broadway and a long-established Irish Pub below it is up for sale in Bayleys' latest Total Property portfolio publication.The offering comprises the 607sq m of buildings,...
Agents say a property for sale in Albany provides an opportunity for owners wishing to live and run their business from home.NAI Harcourts agent Dave Lane is marketing a live/work property, comprising a three-bedroom first floor...
Gordon and Jan Dowsett-Page were smitten with this picturesque lifestyle property with its ponds, waterfall and bush when they laid eyes on it 12 years ago."We walked on to this property and fell in love with it in 2006. It's a...

A business billed as 'Nelson's only purpose-built organic green waste operation' is for sale along with the property it occupies.Brokers say Greenwaste to Zero — at 18 Cargill Pl, Richmond — provides garden waste management services...
When Julie Pendergrast moved in, she elevated her partner's substantial renovation to the next level, ensuring the handsome renovated Victorian villa truly shines. Dell Ngakuru found the run-down home high on a corner site, a minute's...

It's big and bold — but not everyone's a fan of the $200 million multi-storey housing and retail development planned for one of Auckland's favourite beach suburbs.The design for Auckland's Urban Partners proposal to develop a 6527sq...
The Government is putting New Zealand's housing market at risk through its KiwiBuild programme, National's Housing spokesperson Judith Collins says.
Kiwibank is taking a lead in supporting first home buyers wanting to participate in the government's KiwiBuild initiative.
The Reserve Bank is vacating its Wellington building for about three months so it can remediate asbestos issues.
By Michael McCarthy (chief market strategist, CMC Markets and Stockbroking)
NZIER's Monetary Policy Shadow Board continues to see little need to change the Official Cash Rate (OCR) ahead of the Reserve Bank's Monetary Policy Statement on Thursday.
In blocking former Leader of the Opposition and Reserve Bank Governor Don Brash from speaking on campus tomorrow, Massey University disgraces an important tradition of free speech on university campuses and a fundamental tenet of a liberal democracy.
Kiwibank economists say an inter-generational transition is taking place in New Zealand. Baby boomers are retiring and unlocking their land-locked wealth in the form of subdivision before cashing up and moving to the regions.
When it comes to property, Kiwibank Economists say New Zealand is painfully undersupplied and it's all down to population, preference, and policy.
By Michael McCarthy, chief market strategist, CMC Markets and Stockbroking
"The Government's new legislation directing the Reserve Bank to focus on employment in monetary policy decision making ignores the very simple fact that printing money doesn't create jobs", says ACT Leader David Seymour.
"Monetary policy doesn't affect employment in the long-term.