Vital Healthcare Property Trust has bought Eden Rehabilitation Hospital in Cooroy in Queensland, Australia, for A$23.8 million as part of its ongoing diversification strategy.Eden is a private rehabilitation hospital leased to Healthe...
Augusta Capital has unconditionally purchased a Wellington industrial property as a seed asset for a new industrial fund that is expected to initially raise between $50 million and $70m of equity when it launches early next year.Augusta...
Briscoe Group managing director Rod Duke and wife Patricia have lodged Environment Court proceedings against Auckland Council over helicopter landing rights from their new Herne Bay property.Duke said this morning that many other...
Cryptocurrency has officially arrived on the property market, with a stunning piece of land being offered up for sale not in traditional money, but Bitcoin.In what is tipped to be a first in New Zealand real estate, Century 21 First...
Residents and a neighbouring business are unhappy about the potential impact of a planned $45million hotel in Queenstown.A subsidiary of Auckland's Safari Group Ltd has applied for resource consent for the 133-room Ramada hotel...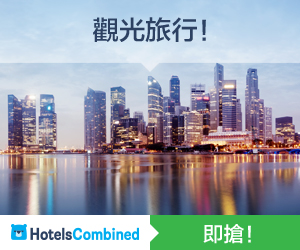 A big block of land zoned for the creation of a high-end resort hotel or retirement village and including a landscaped golf course is for sale in Pauanui on the eastern side of the Coromandel Peninsula.The 75.9ha property encompasses:•...
A five-level, 4777sq m commercial building occupied by NZ Post, at 151 Victoria St West in Auckland's CBD, has sold for $30 million to an offshore buyer.The property is located next to the recently completed BDO Centre office complex,...
A traditional Kiwi caravan, cabin, and camping space midway between Nelson and Blenheim has been placed on the market.The Mt Richmond Estate land, buildings and business, at 7090 State Highway 6 in the Rai Valley, are being marketed...
Andrew Tremain and Karena Way lived on the waterfront in the house next door until Karena thought aloud that they could build a house "down there". Andrew wasn't sure, but went to check it out with the council. When the resource...
Agents say a two-level property at 575 Remuera Rd offers a great location between two of Auckland's wealthiest suburbs — Remuera and Meadowbank.NAI Harcourts marketing agent Tim Turner says it's a premium location for someone planning...
Archers industrial site A 8524sq m industrial site at 201 Archers Rd, Wairau Valley, has been sold to an owner-occupier for $7.04m through Ranjan Unka, Trevor Duffin and Matt Mimmack of Bayleys North Shore Commercial. Buildings...
Joan and Brian Withers rate their Tides Reach property, with its peaceful views over the tidal Hingaia Inlet, as their most liveable home in four decades of marriage. That's quite something coming from a couple who are serial house...
Two action groups of commercial property owners on the North Shore are celebrating significant changes to the final Auckland Unitary Plan which industry professionals say will help preserve the value of their property assets.The...
Office occupiers will increasingly draw a distinction between their 'core' and 'flexible' space needs as mobile disruption continues to reshape workplaces in 2018, office experts say.National director of office leasing at Colliers...
In one of those strange twists of fate, David Beard had drawn a picture of this Scenic Drive home before laying eyes on it. It was all down to him having read the self-help book The Secret, which suggests people draw pictures of the...
New Zealand's e-commerce boom and the arrival of Amazon in Australasia will accelerate demand for warehouse space in Auckland, and drive the redevelopment of inner-city brownfield sites into "last-mile" delivery centres, says Scott...
It took a bit of moving around the country for Jeremy Fleming's job for he and his wife, Maria, to know what they wanted when they finally settled in Auckland — seaside, a village feel and room for their kids to spread out.In...
Back in the early 2000s, Viv Quinn was on a business trip to Auckland when she found herself outside the Metropolis apartment building in the city centre. The new skyscraper, incorporating the former Magistrates Court building that...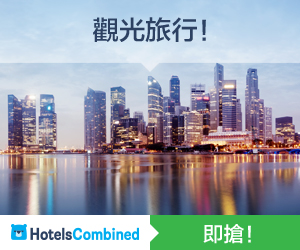 Three new tilt-slab commercial and light industrial-use units within a six unit 'boutique' complex in North-West Auckland have been placed on the market for lease.The terraced-style units are being developed by Collabor8 Property...
The Flagship — a water's-edge restaurant with breathtaking views across West Harbour Marina — is for sale in leased premises.ABC's Dale Truong is seeking the ideal owner/operator for the establishment which opened in 2015, following...
A slowing Auckland housing market could cause problems for this year's contestants on
The Block: Side by Side
.
Marlborough landlords fed up with dodgy tenants are jumping ship and saturating the Airbnb market.
Jess Daniell, deli owner, caterer and food writer, lives in Te Atatu Peninsula, Auckland, with her partner Jono, a social worker, and their dog Macy.
The last time this remote South Island bach was on the market, New Zealand troops were fighting in World War II.
Once the foundations of urban life, over the last century thousands of factories, warehouses and churches were abandoned as city residents moved out to suburban neighbourhoods.
Property pros are keeping a sharp eye on policy direction as the market stabilises in an election year.
If you think you haven't got space for your own fruit trees, think again. New varieties and new ideas mean there are now great options for small garden owners or even renters to grow their own fruit and harvest nearly all year round.
Wellington City Council might have to rip up the planning rule book after the High Court rejected its appeal against an Environment Court ruling sparked by Roseneath's "fence-gate" saga.
Watching the first episode of a show about spectacular homes, you can't help but feel a stab of envy.
When it comes to getting a new look, our budgets doesn't always match our aspirations.
OPINION:
At first it seemed like a cool idea. A tiny house with everything you need to make a home, at a fraction of the price of the real thing.
A giant sculpted hedge has been cut back to wood along its base in a "rapid sneak attack" from the council battling its owners.
Riding the wave out of the pink, white and grey equation of the last 18 months, the pairing of pink enters an earthy, more 1970s aligned state.
Ours is a book household.
I'm a greedy gardener who lusts after every pretty flower face, which is fine in spring and summer but results in a monumental mess when they have had their day.
Angus Walker, artist and festival worker, lives in Waipukurau.
Many people spend an increasing amount of time on home-based work. Even if you're not actually working from home, you'll probably need an area for a computer, somewhere for paying bills, a place for kids to do homework or a space for hobbies or creative pastimes.
Tina Stephen, head interior designer and founder of online styling service
Roomie.co.nz
, lives in an apartment-style new build in Titirangi with her husband Mark, daughter, Mathilde, and Poppy the cat.
MOSS
Remove moss (and liverwort, lichen and algae) from where it is not wanted. While it gives charm and character to timber, stone and concrete walls, statues and sculpture, it can make paths slippery. Moss most commonly appears on damp, shady spots.
The future of treasured box hedges and parterres at historic gardens such as those of the National Trust in Britain and at the likes of Versailles may be assured thanks in part to the work of a New Zealand scientist.