Consumers will have more peace of mind dealing with financial advisers under a new licensing and rules regime announced today by Minister of Commerce and Consumer Affairs Hon Kris Faafoi.
If cash becomes less accepted and available as a means of payment, then the Reserve Bank says that New Zealanders who are already left out of the banking or digital worlds may be severely disadvantaged.
Underground voids at Greenlane beneath one of Auckland's largest apartment projects created issues at the start of works and resulted in extra materials and expense to fill them in.Rod Croon, vice-president and acting chief executive...

Industrial property values in Tauranga are mirroring the city's residential real estate market and are reaching record peaks, according to new research compiled by Bayleys Real Estate."Conditions are particularly tight within Tauranga's...

A classic airplane parked at Auckland Airport will never again leave the ground, yet its owners are hoping bids to buy it really take off.Air Chathams - the owners of the 1953 Convair 340/580 aircraft - say that rather than flying,...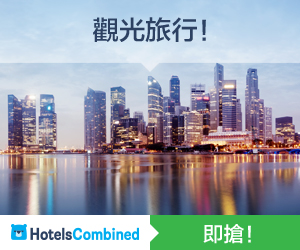 Penrose office showroom A 724sq m refurbished office and showroom property with 24 stacked carparks at 772 Great South Rd, Penrose, was sold for $2.34m at a 5.13 per cent yield by James Were, Scott Kirk & James Valintine, Bayleys...

Virtually all people buying and selling properties will be required to put their IRD number on land transfer documents from next year, including their main home, in a bid to stop manipulation of the brightline tax.It means that...

Would you pay $360 a week to live in the city centre in an apartment that is more akin to a dormitory in terms of the number of flatmates? The Coh is a new three-storey Auckland complex that is about to be home to more than 20 adult...

Currencies, shares and bonds traded in reduced ranges overnight ahead of interest rate decisions this week from the US Federal Reserve, the Bank of Japan and the Bank of England. On balance the moves were pro-growth.
One of Auckland's wealthiest private property investors wants to demolish two Mt Eden Village buildings and replace them with a retail, office and medical amenities, drawing some to calling the scheme a "science fiction bunker".Auckland...

AFTER reading the recent article "Eviction process: Your obligations" ( Chronicle , Law Talk, May 23), we at the Manawatu Tenants' Union are concerned by the potential to confuse both landlords and tenants.It is especially important...

Kristin School has taken out the top honours in the Reserve Bank of New Zealand's 2019 Monetary Policy Challenge. Auckland Grammar School came second and Lynfield College placed third.
An Auckland real estate agent and auctioneer is under investigation by Auckland Council after pulling down two 100-year-old houses and replacing them with a car park.Mark Sumich bought the neighbouring 1910 homes at 78 and 80 Remuera...
Connections between ex-Prime Minister and ANZ NZ chairman Sir John Key and departing ANZ chief executive David Hisco go further than just their business link.Last year, Key sold Hisco his beachfront holiday house north of Auckland....
The case of a disappearing statue in Auckland's civic heart left people asking if he had been sold for scrap, "statute napped" or removed as an anti-colonial political statement.Cathy Casey, an Auckland councillor, showed a picture...

The world's second-largest retailer, Costco Wholesale, wants to buy and distribute New Zealand goods to its 94 million member shoppers around the world.Patrick Noone, managing director of Australia and New Zealand, said Costco already...

A derelict boarding house that had not been lived in for more than 10 years has been transformed into two multimillion-dollar luxurious apartments with a grand nod to its heritage past.The two-level home on one of Devonport's most...

A huge new manufacturing and distribution facility, located in Hamilton's growing airport industrial hub, is for sale on long leaseback terms for the first time since it was completed less than two years ago."When it comes to institutional-grade...

Fourteen tenancies that can be amalgamated to create larger units are available for lease in Westhaven Marine Village - a planned retail development within Auckland's Westhaven Marina that is targeted for completion in August next...

A two-level character property in Auckland's Karangahape Rd is being marketed as sitting in a value range that's accessible to both add-value buyers and owner-occupiers."With just one smaller tenant having a shorter term lease obligation,...

The waterfront Billfish Cafe restaurant and bar in Auckland Westhaven Marina is for sale as a going concern business within leased premises."This hospitality business overlooks the biggest boating marina in the Southern Hemisphere,"...

The biggest avocado orchard in New Zealand - completely redeveloped with new higher-yielding higher-health clonal rootstock - has been placed on the market.The 29.7ha property at Paparore 22 km north of Kaitaia was originally established...

After a review of some of its non-core property assets, Horowhenua District Council is selling two Levin properties in separate tender processes closing later this month.The first is a fully-leased commercial property in the town...

In South Auckland a commercial property is being marketed as having low site coverage and vacant possession, making it well suited to a range of occupiers, investors or developers."It is well located in the growth suburb of Manurewa,"...

The New Zealand Initiative has appointed Barbara Chapman, CNZM, as Deputy Chair of its Board of Directors. Ms Chapman, who has sat on the Initiative Board since 2017, is a former Chief Executive Officer and Managing Director of ASB Bank.
Te Pūtea Matua (the Reserve Bank of New Zealand) and Te Taura Whiri i Te Reo Māori (the Māori Language Commission) today signed a mahi tahi Memorandum of Understanding (MOU) to promote and embrace te reo Māori within the Central Bank.
Cameron Bagrie's call for the government to bring back interest on student loans and cancel the fees free scheme is simply attempt to boost the already obscene profits of his former buddies in the banking industry, says Social Credit leader Chris Leitch.
Financial sector leaders from around New Zealand gathered in Auckland this evening to launch Transparency International New Zealand's world leading method for measuring the robustness of New Zealand's financial systems.
The Reserve Bank has significantly changed the way it makes monetary policy decisions, keeping itself in step with public expectations.
US Federal Reserve chair Jerome Powell soothed investor trade fears with comments overnight that the Fed stands ready to take "appropriate action" should "trade negotiations and other matters" slow economic expansion. Shares jumped, bonds eased off highs and industrial commodities rose.