A chance glance at a for sale sign promising sea views lead to Davina and Andreas Suter creating a striking ridge-top home enjoying coastline views. The Suters were living happily in their Browns Bay home of 20 years on Auckland's...
The $790 million redevelopment of Westfield Newmarket is by far the largest scheme undertaken in Australasia by giant shopping centre owner Scentre Group.Justin Krzywokulski, Scentre's general manager of development and strategic...
Gisborne's Kaiti Mall, the East Coast city's largest suburban retail hub, on the northeastern edge of the central business district, has been put on the market and is featured in Bayleys' latest Total Property magazine out this weekend."This...
Somehow, even though Nicole and Michael Sage's children have all left home, Nicole still has a menagerie to care for — three horses and two dogs."I used to ride, but then Amy got interested when she was little so that's taken over...
Two bite-sized industrial sites for sale in a well-established West Auckland location will appeal to developers or owner-occupiers seeking flexible, level yard space.Colliers International brokers Dhiru Patel and Andrew Hooper are...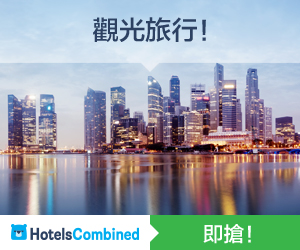 Bayleys Warkworth salespeople Henry Napier and Dylan Tuner are selling the Wellsford Caltex service station complex, which stands at the meeting point of Auckland City's two main routes north, State Highway One and State Highway 16."This...
There is officially only one house in Kent St, Ponsonby, and it's the beautiful villa that education professionals Peg Lockyer and Maree Flannery have owned for 17 years, during which time they've made some exciting changes."The...
Some homes just seem to find their owners, not the other way round. When Kimberley Wallace came to the open home at a beautifully renovated villa in Albany Rd, she walked upstairs and saw her family home over the fence in Kelmarna...
It was night-time when Sheryl McIntyre went to see a one-bedroom cottage for sale in Huia and agreed to buy it without having seen it in daylight.When she turned up the next day to have another look, she was bowled over by the outlook...
A multi-tenanted investment property is for sale in Parnell's commercial district through Colliers International.Investment sales brokers Adam White and David Burley are marketing the six-level, 3400sq m commercial building at 20...
Bank buildings in the high streets of three provincial New Zealand towns are now for sale.All three high profile properties — two in the North Island and one in the South Island — are tenanted by a leading retail bank. Each one...
For former Wellingtonians Bert van Dijk and Rawiri Hindle, had a perception the world was in crisis which sparked a desire to future-proof their lifestyle.It was 2013, and they began looking for a property that would allow them...
On weekdays, Arnold Lobo and Alex Blakeley can get to the Newton Rd motorway on-ramp from their Eden Terrace apartment in five minutes. At weekends, they can walk, bus or Uber to events in the city or on the city fringe. The friends...
A magical Central Otago wedding venue, comprising land, buildings and a commercial operation run from the property, has been placed on the market for sale.The 1942sq m freehold property, at 735 Racecourse Rd, Omakau, is the base...
The sale of two buildings housing retail banks — one on the corner of a busy central Auckland intersection and the other in a Northland service town — headlined Bayleys' latest Total Property auctions in Auckland last week.The ANZ...
A secure datacentre property in a tightly-held location on Auckland's North Shore is for sale with a long-term lease to fast-growing Australasian telco Vocus.Colliers International directors Euan Stratton and Matt Prentice are marketing...
A pretty pink character home designed and built by a well-known architect for his family in the 1940s could become rubble for development.Under current council zoning, and with no heritage protection, the Greenlane home Philip Vautier...
In July 2018 China's economy falters sending shockwaves through the global banking sector. Commodity prices plunge and the world faces its first global financial crisis since the meltdown of 2008.What happens next is pretty ugly...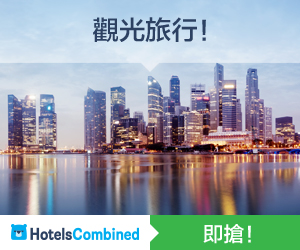 Choosing the right heating solutions for your home is more complex than most home owners realise. It's not a matter of trotting down to a retailer to buy one that looks good.The question starts way before then, says Vicki Cowan,...
​On average, 800 people arrive in Auckland every month looking for somewhere to call home. But nowhere near enough affordable homes are on the market to meet current demand.Tony Alexander, the BNZ's chief economist says the...
A slowing Auckland housing market could cause problems for this year's contestants on
The Block: Side by Side
.
Marlborough landlords fed up with dodgy tenants are jumping ship and saturating the Airbnb market.
Jess Daniell, deli owner, caterer and food writer, lives in Te Atatu Peninsula, Auckland, with her partner Jono, a social worker, and their dog Macy.
The last time this remote South Island bach was on the market, New Zealand troops were fighting in World War II.
Once the foundations of urban life, over the last century thousands of factories, warehouses and churches were abandoned as city residents moved out to suburban neighbourhoods.
Property pros are keeping a sharp eye on policy direction as the market stabilises in an election year.
If you think you haven't got space for your own fruit trees, think again. New varieties and new ideas mean there are now great options for small garden owners or even renters to grow their own fruit and harvest nearly all year round.
Wellington City Council might have to rip up the planning rule book after the High Court rejected its appeal against an Environment Court ruling sparked by Roseneath's "fence-gate" saga.
Watching the first episode of a show about spectacular homes, you can't help but feel a stab of envy.
When it comes to getting a new look, our budgets doesn't always match our aspirations.
OPINION:
At first it seemed like a cool idea. A tiny house with everything you need to make a home, at a fraction of the price of the real thing.
A giant sculpted hedge has been cut back to wood along its base in a "rapid sneak attack" from the council battling its owners.
Riding the wave out of the pink, white and grey equation of the last 18 months, the pairing of pink enters an earthy, more 1970s aligned state.
Ours is a book household.
I'm a greedy gardener who lusts after every pretty flower face, which is fine in spring and summer but results in a monumental mess when they have had their day.
Angus Walker, artist and festival worker, lives in Waipukurau.
Many people spend an increasing amount of time on home-based work. Even if you're not actually working from home, you'll probably need an area for a computer, somewhere for paying bills, a place for kids to do homework or a space for hobbies or creative pastimes.
Tina Stephen, head interior designer and founder of online styling service
Roomie.co.nz
, lives in an apartment-style new build in Titirangi with her husband Mark, daughter, Mathilde, and Poppy the cat.
MOSS
Remove moss (and liverwort, lichen and algae) from where it is not wanted. While it gives charm and character to timber, stone and concrete walls, statues and sculpture, it can make paths slippery. Moss most commonly appears on damp, shady spots.
The future of treasured box hedges and parterres at historic gardens such as those of the National Trust in Britain and at the likes of Versailles may be assured thanks in part to the work of a New Zealand scientist.