THE Chinese and Russian foreign ministers called for a peaceful end to the "vicious cycle" on the Korean Peninsula as they met in New York for the UN General Assembly. Chinese Foreign Minister Wang Yi and his Russian counterpart Sergei Lavrov urged all parties to seek a "peaceful resolution" to the current stand-off with Pyongyang over its nuclear weapons program, the Chinese foreign ministry said in a statement. Threatening action or rhetoric cannot help resolve the situation, the ministry said, after US Defense Secretary Jim Mattis hinted about the existence of military options. Asked if there were any military options the United States could take with North Korea that would not put Seoul at grave risk, Mattis had said there were, but declined to give details. Seoul is within artillery range of North Korea, which is also believed to have a sizable chemical and biological arsenal beyond nuclear and conventional weapons. "The Korean Peninsula nuclear problem must be solved through peaceful means," the ministry quoted Wang as saying yesterday, adding that "the current deepening vicious cycle must be broken." "Restoring peace talks is also a necessary step to carrying out the UN Security Council's resolution," he said. Lavrov said Russia's position on the issue is "completely identical" to China's. Russia has joined China's call for a "dual-track" approach in which North Korea suspends its weapons program in return for the US and South Korea halting military drills in the region. North Korea has repeatedly defied the UN to conduct nuclear and missile tests.
Police have apprehended 124 people in northeast China's Jilin Province in connection with more than 280 Internet and telecom fraud cases.An investigation was launched in May, when a resident in Liaoyuan reported the loss of more than 540,000 yuan (US$82,000) that had been invested in an online company in northwest China's Shaanxi Province.Police said they went to Changchun, Qingdao, Changsha and Xi'an to investigate and homed in on an office building in Xi'an after retrieving more than 20,000 pieces of transaction data and 80 hours of surveillance footage.In late August, police in Liaoyuan and Xi'an arrested 124 suspects in a joint operation. More than 200 computers and 100 scripts were seized. The suspects were taken back to Liaoyuan in early September.A preliminary investigation showed the ringleader, identified by the surname Zheng, set up the company in 2016 and lured graduates to join the company with promises of high pay.They drew online investors in the name of spot trading, which turned out to be fake. The cases involved nearly 100 million yuan.
COOPERATION with China and other key drug-producing nations will be bolstered under a new strategy unveiled yesterday to combat a flood of crystal meth into Australia that has seen its use triple in five years. With street prices soaring, Australia has become an increasingly attractive destination for drug smugglers, which has made it the highest per capita consumer of methamphetamine, or ice, in the world. Justice Minister Michael Keenan said it was evident more needed to be done to halt narcotics reaching Australia and that could only be achieved by boosting ties with overseas agencies. "We need to not sit here in Australia waiting for these drugs to hit our shores but we need to go offshore and do what we can to disrupt supply," he said. "The demand remains so high in Australia that organized criminals from all over the globe are keen to get involved in the market." An Australian Crime Commission report in 2015 found that while US$80 bought 1 gram of ice in China, the estimated 270,000 users in Australia had to pay US$500. Keenan said China and India were the key sources of the precursor chemicals needed to make ice, while China and Myanmar were notable manufacturers of the end product. Distribution networks were thriving in Vietnam, Cambodia and other parts of Southeast Asia. The new strategy will involve reinforcing information-sharing arrangements with Interpol and Europol to better pinpoint organized crime gangs. Australia will also work more closely with agencies in China's mainland, Hong Kong, Taiwan and the Mekong region of Southeast Asia to smash syndicates and follow money trails. The Australian Federal Police pointed to the success of a continuing joint operation with China since 2015 which has stopped 13 tons of drugs, including 6 tons of methamphetamine, from reaching Australia. But they said the trade was dynamic, with new source and transit countries emerging all the time. "Links between organized crime syndicates controlling the drug trade in Asia, Mexico and West Africa are becoming more established," they said. Keenan said the plan was to "better focus and align agencies' resources and efforts" while helping train overseas partners and shore up political support to go after drug gangs. "All around the world, you will find agents of the Australian Federal Police, of the Australian Criminal Intelligence Commission, of the Australian Border Force ... working side-by-side with their counterparts to stop the supply of drugs from coming into Australia," he said.
An account in the youth league's name is criticised for hypocrisy, but the league denies it's theirs.
Low levels of education have fuelled the spread of illegal and harmful pyramid schemes in rural China.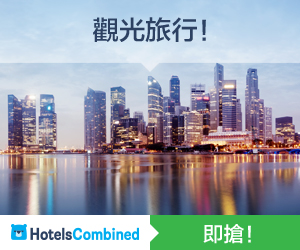 A Chinese firm offering sex dolls for rent pulls the service after criticism from authorities.
An all-new task force comprising heavyweights from Hong Kong's industrial sector and business chambers will be set up by Chief Executive Carrie Lam Cheng Yuet-ngor, a source familiar with the arrangement has said. The advisory body, likely to be chaired by Secretary for Commerce and Economic Development Edward Yau Tang-wah, is to generate ideas to help firms overcome obstacles when doing business on the mainland, particularly in the nearby Pearl River Delta. But a veteran political...
Disgruntled villagers on Hong Kong's Lantau Island have demanded a full review of flood-prevention measures in Tai O, where tsunami-like waves destroyed homes during Typhoon Hato last week. The villagers, who were almost stranded by floodwater, debris and rubble strewn across paths and alleys in their coastal fishing settlement, were starting to get back to normal life thanks to dozens of volunteers pitching in to help the clean-up. But villagers were told to expect to wait for two or...
Tuen Mun Hospital is appealing for help to find an emotionally troubled pregnant woman who left the medical institution without approval. The 25-year-old woman, who is 17 weeks pregnant, left the observation area at the hospital's emergency unit without notifying staff at about 3pm on Tuesday, a hospital spokesman said. The woman had told the hospital she was dealing with emotional problems, the spokesman added. Police appeal for help in search for Hong Kong girl, 13, missing since July 1...
China on Tuesday released a new system to assess the way local governments manage poverty relief funds, which will give with more weighting to the effectiveness of the funds.
Chinese President Xi Jinping Tuesday stressed in Beijing that strengthening and innovating social governance would better solve various social problems.
Commercial lawsuits involving sums of at least 10 million yuan ($1.5 million) have risen in Shanghai in the past five years, according to data released on Tuesday.