In a country where wealth usually comes from mining or banking, Scott Farquhar and Mike Cannon-Brookes of Atlassian are a new kind of mogul. And they're getting into politics.
The owner of one of the world's most famous diamond mines could be about a decade away from clearing its multi-million-dollar debts, in a sign of the struggles facing an industry assailed by synthetic rivals and uncertain demand.
An Alabama jury awarded $151.8 million to a young man paralyzed in 2015 rollover accident involving a Ford Explorer sport utility vehicle, Ford and lawyers in the case said on Sunday.
The German carmaker asks new UK customers to agree a possible 10% price rise for post-Brexit deliveries.
Russian lender Gazprombank has decided to freeze the accounts of Venezuelan state oil company PDVSA and halted transactions with the firm to reduce the risk of the bank falling under U.S. sanctions, a Gazprombank source told Reuters on Sunday.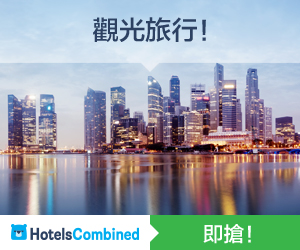 One thing is clear about the legacy of Brexit: Financial services will be spread across Europe, with no one city again dominating the financial arena as London has.
Qatar wants to attract more sports companies to the Gulf state, aiming to develop a $20 billion sports sector ahead of the 2022 World Cup, a senior official said on Sunday.
Airbus said on Sunday it would have to make "difficult decisions" about future investment if Britain crashes out of the European Union without a deal, adding it had already spent tens of millions of euros in preparations.
Travellers tell the BBC they cannot get home after the UK regional airline went into administration.
Qatar's Doha Tower, a spike-tipped cylinder that glows orange at night, won an award when finished in 2012 amid a Gulf-wide real estate boom, but today about half of its 46 floors are empty.
3D-printed and "smart" pharmaceuticals are making medical treatments more effective. But it may take years before the new devices reach most patients, if they do at all.
The potential impact on workers with auto-enrolled pensions is "quite substantial", says an expert.
A Nissan Motor governance committee will recommend the appointment of an external director as board chairman, a role distinct from company chairman, in a move to decentralize power at the top level, the Nikkei business daily reported on Sunday.
Ronny Gottschlich, the former boss of Lidl, explains how the German discounter grew in the UK.
When Quadriga's founder died he left behind a mystery: what happened to millions in cryptocurrency?
The once-popular seller of inexpensive women's footwear was a staple in many suburban shopping malls. But it struggled to stay relevant.
It comes amid reports a speech by the UK's defence secretary has caused upset in China.
Canadian Foreign Minister Chrystia Freeland said on Saturday she had made clear in a meeting with U.S. House of Representatives Speaker Nancy Pelosi at the Munich Security Conference the importance of the U.S. lifting tariffs on steel and aluminum imports from Canada.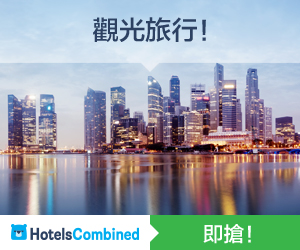 Plus, tax season brings bad news, and the Fed offers more clues about its change of heart.
The clash has consequences beyond New York, going to the heart of a national debate likely to dominate the 2020 election: What is the best way to spread prosperity?
Candidates like Elizabeth Warren and Bernie Sanders were quick to praise New Yorkers who rebelled at the idea of giving tax breaks to a huge corporation.
A Russian court on Saturday ordered Michael Calvey, the U.S. founder of one of Russia's biggest private equity firms accused of fraud, to be kept in custody until April 13.
An incorrect tax return led to a huge check for a 29-year-old resident of Tampa, Fla., according to a forfeiture complaint filed by the federal government.
A Moscow court has ordered Baring Vostok's founder Michael Calvey to be kept in custody until April 13.
Chinese ride-hailing giant Didi Chuxing is planning to take on U.S. rival Uber in some of Latin America's fastest-growing markets, recruiting managers in Chile, Peru and Colombia, according to job postings and a company official.
With millions of people filing tax returns under a new tax law and after a long government shutdown, this is a challenging year. We offer survival tips and extensive coverage.
The results of a consumer genetic test identified the mother of the man whose donated sperm was used to conceive Danielle Teuscher's daughter. Legal warnings soon followed.
Chinese conglomerate HNA has cut its stake in Deutsche Bank to 6.3 percent, according to a filing with the U.S. Securities and Exchange Commission.
American, Delta and United are among the carriers planning to allow passengers to choose something other than 'male' or 'female' when buying their tickets.
The ride-hailing giant said that excluding certain costs, its losses increased significantly in the fourth quarter of 2018.
The illegal car seats have appeared for sale online, although sites say listings have been deleted.
Amazon's plans for a campus in Long Island City bitterly divided a community grappling with rapid change.
Employees at mining giant Vale are arrested amid a criminal probe into the dam break that killed 166.
Unions say they had warned about the "disastrous privatisation programme" four years ago.
Fashion Director Donata Meirelles has been criticised for party photos said to "evoke slavery."
Profits jump at the bank, but it warns the economy faces a heightened level of Brexit uncertainty.