The warning comes as concerns grow over the impact of the outbreak on airlines and the global economy.
Google is planning to move its British users' accounts out of the control of European Union privacy regulators, placing them under U.S. jurisdiction instead, the company confirmed late on Wednesday.
Oil prices rose nearly 1% on Thursday, extending big gains from a day earlier, as the market worried about crude supply disruptions and demand concerns were cushioned after a sharp drop in new coronavirus cases at the epicenter of the outbreak.
Leaders are meeting this week to discuss Budget plans in challenging discussions.
Asian stocks edged up on Thursday, supported by a fall in coronavirus cases and expectations of more Chinese stimulus to offset the economic impact of the epidemic, while the Japanese yen nursed heavy losses after suffering its steepest drop in six months.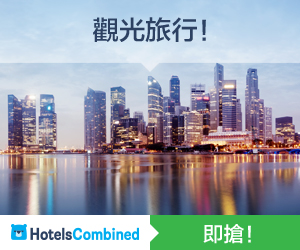 Federal Reserve policymakers were cautiously optimistic about their ability to hold interest rates steady this year, minutes of the central bank's last policy meeting showed, even as they acknowledged new risks caused by the coronavirus outbreak.
Senior Federal Reserve staff proposed ending longer-term loans to banks after April as part of a broader blueprint laying out how the central bank could scale back the support provided to money markets, the minutes from the January policy meeting showed.
Rock-bottom corporate bond yields, high levels of business debt and one of the fastest expansions of stock market valuations on record are worrying some Federal Reserve officials who fret such financial imbalances could aggravate any negative shocks to the U.S. economy.
As Americans drink less cow's milk, US dairy farmers say they are struggling to get by.
As the Irish parliament convenes to try to choose its new leader, concerns about inequality linger.
As part of a new BBC blog series, Maura Hannon from Switzerland shares what she spent her money on this week.
The S&P 500 and Nasdaq rose to record closing highs on Wednesday as optimism that China would take more measures to prop up its economy eased concerns about the economic impact of the coronavirus epidemic.
A new polymer £20 banknote featuring artist JMW Turner starts to appear in ATMs on Thursday.
Becky Palmer and her family were given two months to leave a home they had rented for 12 years.
A meeting of U.S. government officials to discuss further curbs on exports to Huawei and China is still on for Thursday, two sources said, despite a pushback from President Donald Trump against stricter limits on shipments of U.S. products overseas.
Germany's Fresenius Medical Care on Wednesday said quarterly adjusted operating income edged 3% higher as growth in dialysis services and products was partly offset by a negative adjustment for accounts receivable in a legal dispute in North America.
Boeing Co and lawyers representing families of victims of a 737 MAX crash agreed in court on Wednesday to hold a conference call with U.S. government crash probe authorities over access to documents related to the now-grounded aircraft's design, development and two fatal disasters involving it.
Lawmakers in Washington state say they want to avoid a trans-Atlantic tariff war.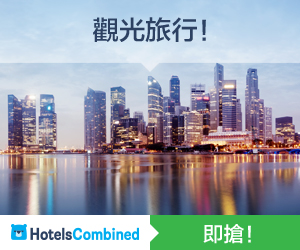 Debt-laden HNA Group has restructured jet orders with Europe's Airbus in a compromise deal that includes an order for dozens of A330neo jets, two people familiar with the matter said, amid reports of a wider shake-up at the Chinese conglomerate.
Wall Street's newest cult stock appears to be Richard Branson's Virgin Galactic Holdings Inc , as investors drive shares of the space tourism company to sky-high levels and short sellers dig in their heels.
Ministers urge firms to stop relying on "cheap labour", but critics warn of damage to the economy.
The UK retailer has removed the Daily Telegraph newspaper from 120 shops in railway stations.
The space and defence business of Airbus said it will get rid of 357 roles in the UK out of nearly 4,000 staff.
PM Justin Trudeau is under growing pressure to solve a conflict over a pipeline as trains sit idle.
The family of the singing star, who died seven years ago, has reached a deal with the marketing company behind the posthumous resurgence of Bob Marley.
Shareholders are voting on whether to push the tech giant to examine the human rights and financial risks of the surveillance technology.
But the strong figure masks lingering weakness, giving Prime Minister Shinzo Abe a mixed bag as he tries to strike a trade deal with the U.S.
Tourists who visit Elba, off the coast of Tuscany, get one night back for every day during which it rains for more than two hours at a time.
The government profited and looked away as thousands of immigrant taxi drivers in New York were ravaged by exploitative loans.
A woman assaulted by a tour guide says the company's policies discourage reporting and keep travelers from finding out the truth.
Thousands of immigrants who were chasing the dream of owning a New York taxi were trapped in reckless loans by bankers who made huge profits, The Times found.
In its decision to approve two drugs for orange and grapefruit trees, the E.P.A. largely ignored objections from the C.D.C. and the F.D.A., which fear that expanding their use in cash crops could fuel antibiotic resistance in humans.
As a candidate, Donald Trump promoted a mystery Twitter account that falsely portrayed a protester as an ISIS terrorist. Nothing stops him from doing it again.
Mr. Smith amassed a fortune estimated to be worth $5 billion by founding a private equity firm. He's also the chairman of the board of Carnegie Hall.
Depending on ticket sales, the R-rated musical fantasia about Elton John could have ripple effects for its star, its studio and the wider film industry.
The great hope for people without a bachelor's degree hasn't yet spread beyond small-scale success stories.