Britain's Thomas Cook is in talks with the government and potential investors about a last-minute rescue deal to fend off a corporate collapse that would send shockwaves well beyond the travel sector.
Marks & Spencer Group Plc said on Saturday its chief financial officer, Humphrey Singer, was stepping down after little more than a year, a further setback as the retailer is demoted from Britain's leading share index.
The travel firm faces administration unless it finds another £200m demanded by bank creditors.
A U.S.-China trade deal appeared elusive on Friday after Chinese officials unexpectedly canceled a visit to farms in Montana and Nebraska as deputy trade negotiators wrapped up two days of negotiations in Washington.
U.S. trade regulators on Friday approved 10 out of 15 requests for tariff exemptions filed by Apple Inc amid a broader reprieve on levies on computer parts, according to a public docket published by the U.S. Trade Representative and a Federal Register notice.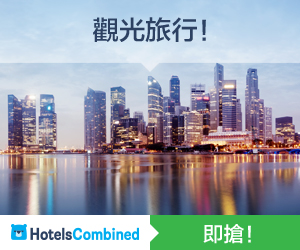 Two major Democratic presidential candidates plan to visit striking General Motors workers in Detroit in the coming days as a five-day-old labor dispute threatens to enter its second week.
Facebook Inc said on Friday it has suspended tens of thousands of apps on the social networking platform, as part of the company's ongoing app developer investigation it began in March 2018 in response to the Cambridge Analytica row.
A profit warning and muted outlook from package delivery company FedEx Corp is prompting some high-profile fund managers to prepare for the trade war between the United States and China to last longer than many had originally anticipated.
China and the United States had "constructive" discussions on trade in Washington, state news agency Xinhua said on Saturday.
Wall Street dropped on Friday, and also finished the week lower, after a Chinese agriculture delegation canceled a planned visit to Montana, dampening optimism about U.S.-China trade talks.
A Delaware judge ruled on Friday that Tesla Inc's board of directors must defend at a trial Chief Executive Elon Musk's multibillion dollar pay package, which a shareholder lawsuit said unjustly enriched the head of the electric vehicle company.
U.S. and Chinese deputy negotiators held "productive" talks in Washington this week aimed at improving their trade relationship, the U.S. Trade Representative's office said on Friday without offering further details.
Sirius Minerals has 85,000 small investors, but the company's troubles mean many are stuck in a hole.
The Met Police says catalytic converter thefts almost doubled due to precious metal prices rising.
Walmart Inc told staff on Friday it will stop selling e-cigarettes and electronic nicotine delivery products at its U.S. stores, amid a growing crackdown on surging teenage use of such products, reports of vaping-related lung disease and some deaths.
The move comes amid mounting calls to ban the products, which have been linked to a deadly outbreak of lung illness.
Police say mining giant Vale and German auditor Tüv Süd used falsified documents to certify the dam.
The UK announces projects to power seven million homes with wind power - and no need for subsidy.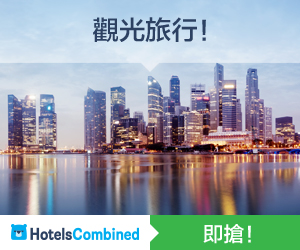 Publishers say VAT charged on e-books and audiobooks unfairly pushes up prices for the partially sighted.
Alison Rose will replace Ross McEwan as chief executive of the state-owned lender.
The surprise move is part of efforts to revive investment and spur growth in Asia's third largest economy.
Amazon and Google are among global firms setting out new green energy plans as climate pressure rises.
Hinkley Point C, the UK's new nuclear power plant in Somerset, is due to open in 2025.
Scottish Leather Group's new facility, opening in 2020, will produce high-end car seat upholstery.
The family of the singing star, who died seven years ago, has reached a deal with the marketing company behind the posthumous resurgence of Bob Marley.
Shareholders are voting on whether to push the tech giant to examine the human rights and financial risks of the surveillance technology.
But the strong figure masks lingering weakness, giving Prime Minister Shinzo Abe a mixed bag as he tries to strike a trade deal with the U.S.
Tourists who visit Elba, off the coast of Tuscany, get one night back for every day during which it rains for more than two hours at a time.
The government profited and looked away as thousands of immigrant taxi drivers in New York were ravaged by exploitative loans.
A woman assaulted by a tour guide says the company's policies discourage reporting and keep travelers from finding out the truth.
Thousands of immigrants who were chasing the dream of owning a New York taxi were trapped in reckless loans by bankers who made huge profits, The Times found.
In its decision to approve two drugs for orange and grapefruit trees, the E.P.A. largely ignored objections from the C.D.C. and the F.D.A., which fear that expanding their use in cash crops could fuel antibiotic resistance in humans.
As a candidate, Donald Trump promoted a mystery Twitter account that falsely portrayed a protester as an ISIS terrorist. Nothing stops him from doing it again.
Mr. Smith amassed a fortune estimated to be worth $5 billion by founding a private equity firm. He's also the chairman of the board of Carnegie Hall.
Depending on ticket sales, the R-rated musical fantasia about Elton John could have ripple effects for its star, its studio and the wider film industry.
The great hope for people without a bachelor's degree hasn't yet spread beyond small-scale success stories.