SSP sales are 76% down with about two-thirds of its outlets closed across the group.
Exporters to the EU face two-day delays to trade after transition period ends, a cabinet minister warns.
The sportswear giant has seen digital sales soar and says few customers will revert back to stores.
Plans for lower-cost batteries and a $25,000 car did not excite investors - firm's value fell $50bn.
The idea is one of a number being trialled to help improve access to cash in remote areas.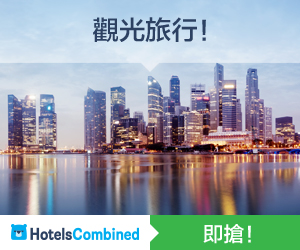 The co-founder of Beans Coffee Club says it's OK to make losses when you start your business, but make sure it's money you can afford to lose.
City firms SocGen and Lloyd's of London also tell staff to stop coming into the office after new guidance.
Governor Andrew Bailey suggests that some sectors may benefit from further targeted help.
The hospitality industry warns the earlier closing time will have a 'devastating' impact.
The B&Q owner's profits soar after home improvements boom during the coronavirus lockdown.
The owner of Premier Inns has warned that almost 20% of its workers could be laid off.
Court cases face serious delays in the UK and lawyers say more investment in technology would help.
Their silhouettes don't stir dreams of adventure like a sports car or trendy SUV, but vans are a rare source of profit for European carmakers, which is why EU regulators are focused on them as they decide whether to back an industry mega-merger.
Colgate-Palmolive on Thursday said it was working to review and evolve its Chinese toothpaste brand, Darlie, the latest in a string of brand reassessments amid a U.S. debate on racial inequality.
Wirecard's auditor has refused to sign off its 2019 accounts over a missing $2.1 billion, sending its shares down more than 60% as the German payments firm warned the delay could cause billions in loans to be called in as early as Friday.
U.S. stocks fell at the open on Thursday as an uptick in COVID-19 infections in the United States threatened to upend bets of a swift economic recovery, with data showing weekly jobless claims remained elevated amid a second wave of layoffs.
The luxury industry will feel the fallout from the coronavirus crisis for the next two years if not longer, Chanel's chief financial officer said on Thursday, warning the French fashion label's 2020 revenues and profit would be significantly hit.
Billions of euros of loans to Wirecard could be called in as early as Friday after the German payments company said its auditor had refused to sign off on its 2019 accounts, knocking more than half the value off its shares on Thursday.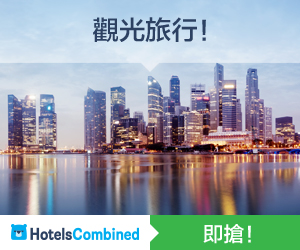 U.S. investors have ramped up investments in growth funds over the past few months on expectations of higher returns and safety, while they dumped value funds despite cheaper prices after this year's pandemic-linked selloff.
The U.S. Chamber of Commerce on Thursday underscored the importance of functional U.S.-China ties and urged Beijing to step up its purchases of U.S. goods and services as agreed under a Phase 1 trade deal despite delays caused by the coronavirus.
Oil prices ticked up on Thursday after U.S. oil product stocks shrank, providing bulls with ammunition ahead of a meeting between OPEC producers and their allies to discuss their future output strategy.
U.S. private equity firm KKR said on Thursday it had reached an agreement to buy Dutch vacation parks firm Roompot from French private equity firm PAI Partners.
A second wave of layoffs amid weak demand and fractured supply chains is keeping new U.S. applications for unemployment benefits elevated, supporting views that the economy faces a long and difficult recovery from the COVID-19 recession.
Kroger Co said it expects to exceed its 2020 outlook for same-store sales and profit after beating Wall Street expectations for quarterly results on Thursday, as the U.S. supermarket chain benefited from consumers stocking up on essentials during the coronavirus lockdowns.
The family of the singing star, who died seven years ago, has reached a deal with the marketing company behind the posthumous resurgence of Bob Marley.
Shareholders are voting on whether to push the tech giant to examine the human rights and financial risks of the surveillance technology.
But the strong figure masks lingering weakness, giving Prime Minister Shinzo Abe a mixed bag as he tries to strike a trade deal with the U.S.
Tourists who visit Elba, off the coast of Tuscany, get one night back for every day during which it rains for more than two hours at a time.
The government profited and looked away as thousands of immigrant taxi drivers in New York were ravaged by exploitative loans.
A woman assaulted by a tour guide says the company's policies discourage reporting and keep travelers from finding out the truth.
Thousands of immigrants who were chasing the dream of owning a New York taxi were trapped in reckless loans by bankers who made huge profits, The Times found.
In its decision to approve two drugs for orange and grapefruit trees, the E.P.A. largely ignored objections from the C.D.C. and the F.D.A., which fear that expanding their use in cash crops could fuel antibiotic resistance in humans.
As a candidate, Donald Trump promoted a mystery Twitter account that falsely portrayed a protester as an ISIS terrorist. Nothing stops him from doing it again.
Mr. Smith amassed a fortune estimated to be worth $5 billion by founding a private equity firm. He's also the chairman of the board of Carnegie Hall.
Depending on ticket sales, the R-rated musical fantasia about Elton John could have ripple effects for its star, its studio and the wider film industry.
The great hope for people without a bachelor's degree hasn't yet spread beyond small-scale success stories.