Months of anti-government protests have taken their toll on the territory's economy.
Automakers around the world are awaiting a decision from U.S. President Donald Trump on whether he will impose up to 25% tariffs on U.S. car and auto part imports after a 180-day review period elapsed this week.
More than a dozen U.S. trade groups and the U.S. Chamber of Commerce on Friday urged the Trump administration to block a French-style digital services tax proposed by Canadian Prime Minister Justin Trudeau during October's election.
Labour would part-nationalise BT to deliver the policy and tax tech giants to help cover the £20bn cost.
Malaysian budget carrier AirAsia Group Bhd said on Friday it would sell flights on more than 100 other global airlines as part of a push to boost revenues.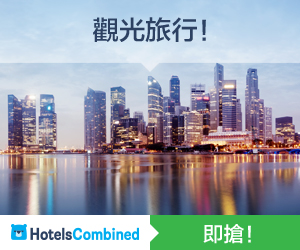 An eight-month crisis over the grounding of Boeing's 737 MAX jets and widespread industrial delays are setting an unpredictable backdrop to next week's Dubai Airshow, with some airlines reviewing fleet plans even as others look for bargains.
The United States and China are getting close to a trade agreement, White House economic adviser Larry Kudlow said on Thursday, citing what he called very constructive talks with Beijing about ending a 16-month trade war.
Hopes of a trade deal between Washington and Beijing turned world stock markets and other risk assets higher on Friday, though an escalating wave of global protests from Hong Kong to Chile left some deep scars.
Without a new deal, victims of money transfer fraud could be left without protection from January.
Anti-government protesters paralyzed parts of Hong Kong for a fifth day on Friday, forcing schools to close and blocking some main roads, as university students barricaded campuses and authorities struggled to calm the violence.
Hong Kong sank into recession for the first time in a decade in the third quarter, government data confirmed on Friday, weighed down by increasingly violent anti-government protests and the escalating U.S.-China trade war.
Workers at South African Airways (SAA) downed tools on Friday to demand higher wages and protest planned job cuts in a strike that has forced the troubled state-owned carrier to cancel all flights and left its future hanging in the balance.
Oil prices gained on Friday after OPEC's forecast for oil demand next year fueled hopes that the producer group and allies will maintain supply cuts when they meet to discuss policy on output next month.
U.S. Defense Secretary Mark Esper on Friday rejected any suggestion of bias in a Pentagon decision to award Microsoft Corp an up to $10 billion cloud computing contract, after Amazon.com Inc announced plans to challenge it.
Amazon.com Inc on Thursday said it is contesting the Pentagon's award of an up to $10 billion cloud computing deal to Microsoft Corp , expressing concern that politics got in the way of a fair contracting process.
The $13bn listing would be the world's largest this year and comes amid growing unrest in Hong Kong.
The BBC's Aaron Heslehurst explains how trainers became a million dollar idea.
Steph McGovern explains how the government raises money from you to pay for the services you use.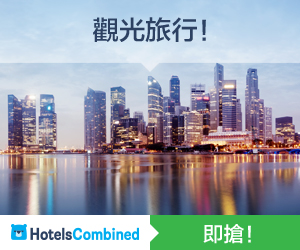 BBC Click's Paul Carter looks at some of the week's best technology stories.
The plans would double or treble the number whose wages are set by government, a think tank says.
The rail scheme faces huge cost overruns, but it's not the only big project behind schedule and over budget.
A number of World Trade Organization countries have asked for compensation over Brexit.
A reduction in business rates for small firms is among a raft of measures pledged by the Conservatives.
John McDonnell said the party will bring free fibre broadband to every UK home by 2030 if it wins the election.
Shareholders are voting on whether to push the tech giant to examine the human rights and financial risks of the surveillance technology.
The family of the singing star, who died seven years ago, has reached a deal with the marketing company behind the posthumous resurgence of Bob Marley.
But the strong figure masks lingering weakness, giving Prime Minister Shinzo Abe a mixed bag as he tries to strike a trade deal with the U.S.
Tourists who visit Elba, off the coast of Tuscany, get one night back for every day during which it rains for more than two hours at a time.
The government profited and looked away as thousands of immigrant taxi drivers in New York were ravaged by exploitative loans.
A woman assaulted by a tour guide says the company's policies discourage reporting and keep travelers from finding out the truth.
Thousands of immigrants who were chasing the dream of owning a New York taxi were trapped in reckless loans by bankers who made huge profits, The Times found.
In its decision to approve two drugs for orange and grapefruit trees, the E.P.A. largely ignored objections from the C.D.C. and the F.D.A., which fear that expanding their use in cash crops could fuel antibiotic resistance in humans.
As a candidate, Donald Trump promoted a mystery Twitter account that falsely portrayed a protester as an ISIS terrorist. Nothing stops him from doing it again.
Mr. Smith amassed a fortune estimated to be worth $5 billion by founding a private equity firm. He's also the chairman of the board of Carnegie Hall.
Depending on ticket sales, the R-rated musical fantasia about Elton John could have ripple effects for its star, its studio and the wider film industry.
The great hope for people without a bachelor's degree hasn't yet spread beyond small-scale success stories.