Jack Dorsey of Twitter and Marc Benioff of Salesforce, among others, are sparring over a Nov. 6 ballot initiative that would impose new corporate taxes.
Gary Newman, a co-chief executive of the Fox Television Group, had been expected to stay in charge, but wanted to leave in the spring. So the network acted now.
Slowdowns in investment and retail sales are cooling one of the world's most important economic engines. As the trade war with the U.S. intensifies, the downturn could get worse.
Your odds are 1 in 88 quadrillion, but it's best to be prepared. If you do win: Don't sign the winning ticket. Tell no one. Hire a lawyer, a financial adviser and an accountant.
Combining immunotherapy and chemotherapy can help women with an aggressive type of breast cancer and should become their new standard of care.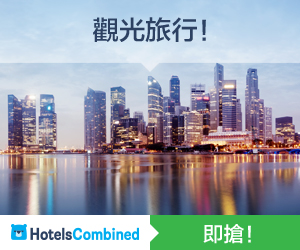 (This October 19 story corrects penultimate paragraph to show that Tenable shares have gained, not declined, since the company's IPO)
Mohammed Dewji, 43, chief executive of METL Group, was snatched a week ago outside a luxury hotel in Tanzania. His company said Saturday that he was safe.
Anna Patterson, a former senior engineer at Google, has looked at all sorts of start-ups working on A.I. Some have great ideas, and some go too far.
Conservative political apps deliver curated partisan messages, free from the strictures and content guidelines imposed by Silicon Valley giants.
(This Oct. 19 story has been refiled to fix wording in fourth paragraph)
The anonymous group's campaign highlights Facebook's continuing trouble with political advertising.
Swiss bank UBS Group AG. has asked its China wealth management staff to reconsider their travel plans to the country after authorities there asked one of its bankers to delay her departure from Beijing to meet with local officials, a person familiar with the matter said.
Quaker Oats, a unit of PepsiCo, will enter the fast-growing market for plant-based milk alternatives with a version based on the grain that made it famous.
The pressure is on for Amazon, Alphabet and Microsoft as they prepare to report quarterly results at a time when confidence in those market leaders looks increasingly fragile and in danger of derailing Wall Street's rally.
Tokyo could offer minor concessions to give Washington a face-saving deal, but already the U.S. is signaling a tough stance on autos and agriculture.
Another two to three interest rate increases from the Federal Reserve will likely put U.S. borrowing costs in "neutral" territory where it is neither stimulating nor restricting economic growth, Dallas Federal Reserve President Robert Kaplan said on Friday.
Moody's downgrade followed the government's decision to accept higher budget deficits, a move that prompted a sell-off in Italian 10-year bonds.
General Motors Co Chief Executive Mary Barra has transformed the No. 1 U.S. automaker in her almost five years in charge, but that is still not enough to satisfy investors.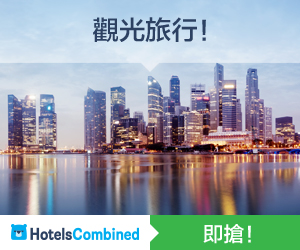 Apple Inc Chief Executive Tim Cook on Friday told an online news website that Bloomberg should retract a story that claimed Apple's internal computer systems had been infiltrated by malicious computer chips inserted by Chinese intelligence agents.
The U.S. benchmark S&P 500 stock index edged lower on Friday as strong earnings from Procter & Gamble Co were offset by ongoing concerns about rising interest rates and tensions over trade policy denting economic growth.
With the average cost of a funeral on the rise, a growing number of people are looking for cheaper alternatives.
A Which? investigator was hired to write high-rated reviews online in return for free goods.
A survey says nearly a fifth of private tenants have waited more than three months to get a deposit back.
Stocks dipped on Friday, dragging a global index into a fourth consecutive weekly loss, while the euro and sterling rallied against the dollar after a report said Britain is ready to drop a key Brexit demand.
U.S. President Donald Trump is scheduled to meet the chief executives of the biggest U.S. defense companies at Luke Air Force Base in Arizona on Friday to discuss how they can source more parts and materials domestically, people familiar with the meeting said on Friday.
Tesla Inc on Thursday introduced a new $45,000 version of its Model 3 sedan on its website, launching the car as U.S. tax breaks for Tesla cars are about to decrease.
Leading owners of prime U.S. office space are taking a page from the hotel industry to boost profits from coworking's rapid growth and to mitigate some of the risk they assume when signing long-term leases with these flexible workspace providers.
The former Liberal Democrat leader will head Facebook's global affairs and communications team.
A ban on sales of new petrol and diesel cars should be brought forward by eight years to 2032, MPs say.
The boss of housebuilding firm Persimmon tells the BBC he'd "rather not talk about" his £75m bonus.
The Environment Agency is probing claims exporters are abusing the recycled plastics market.
The drop may give Chancellor Philip Hammond room for manoeuvre in the upcoming Budget on 29 October.
The online marketplace is acquiring Motors.co.uk, making it a "leading alternative" to Auto Trader.
Shares in shopping centre owner Intu jump as it mulls a takeover bid from a consortium of investors.
Where have all the branches gone? BBC analysis finds nearly 6,000 local banks have closed since 2010.
The government's 2040 deadline for shifting to electric-powered cars criticised as 'unambitious'.