Nissan said it was seeking to block former chairman Carlos Ghosn's access to an apartment in Rio de Janeiro, citing a risk that the executive, arrested and removed from his role for financial misconduct, may remove or destroy evidence.
He parlayed the profits of his father's nail factory into an investment portfolio worth billions.
Choose investors carefully as "the wrong ones can lead to meltdown", says CEO Nikolay Piriankov.
How Rupert Hunt created flat-sharing website SpareRoom, and then ended up needing to use it himself after his marriage ended.
What should you do when someone gets your name wrong in the professional sphere?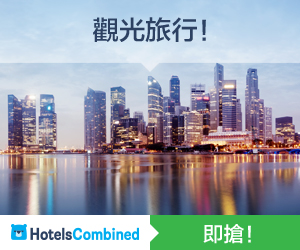 A top executive of China's Huawei Technologies Co Ltd [HWT.UL] argued that she should be released on bail while awaiting an extradition hearing, citing fears for her health while incarcerated in Canada along with other factors, court documents showed on Sunday.
The Black Friday effect is driving more shopping online for a longer period, retail researchers say.
Stocks extended their slump in early Asian trade on Monday, with U.S. equity futures off to a softer start for the week as worries over U.S.-China trade tensions battered investor sentiment.
In taking on Michael Cohen, federal prosecutors find unexpected meaning in the scandals involving Stormy Daniels and Karen McDougal.
Nearly every block in Needles, Calif., has a run-down building being renovated by a cannabis business. Community leaders have welcomed them.
Hong Kong is on course to take the global IPO crown this year for the most money raised in stock market flotations, narrowly ahead of arch-rival New York, but its new listings have posted the worst performance among leading bourses, data show.
A top executive of China's Huawei Technologies Co Ltd [HWT.UL] argued that she should be let out on bail while awaiting an extradition hearing due to severe hypertension and fears for her health while incarcerated in Canada, court documents released on Sunday showed.
China is pushing hard for the release of a tech executive, while still trying to follow up on President Trump's recent truce in trade frictions.
Before 'The Daily,' five-day-a-week podcasts on current events were a rarity. Now ABC News, Vox, The Washington Post and other news organizations have gotten in on the game.
U.S.-China trade negotiations need to reach a successful end by March 1 or new tariffs will be imposed, U.S. Trade Representative Robert Lighthizer said on Sunday, clarifying there is a "hard deadline" after a week of seeming confusion among President Donald Trump and his advisers.
Paris has been particularly badly hit, with cars burned, shops looted and major tourist sites closed.
Interserve, which provides services in prisons, schools and hospitals, is struggling with £500m debts.
The superhero movie took in $94 million in China, validating a risky distribution strategy. It arrives in the United States and Canada on Dec. 21.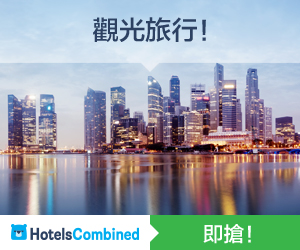 When Sean Luangrath joined Pocatello, Idaho-based Inergy Solar a few years ago, the plan was to move the portable solar battery maker to his home base of Salt Lake City so he could build it with easy access to Silicon Slopes' tech talent and venture capital.
The foreign ministry demands Canada release CFO Meng Wanzhou, who faces fraud charges in the US.
Volkswagen has denied allegations that Chairman Hans Dieter Poetsch knew about the carmaker's emissions test cheating almost three months before U.S. authorities made it public in September 2015.
To support local newspapers and news sites, the salaries of nearly 150 reporters are being paid through Britain's TV license fee, which finances the BBC.
Whiplash on Wall Street, and OPEC and Russia agree to cut oil production. And Britain's Parliament votes on Brexit, and Uber resumes tests of its self-driving cars.
Jack Dorsey is accused of ignoring the persecution of the country's Muslim Rohingya minority.
The mobile phone operator is understood to be demanding damages from supplier Ericsson.
The government is trying to recoup the many assets of Jho Low, a Malaysian financier at the center of an international fraud case who had very expensive tastes.
China warned Canada on Saturday that there would be severe consequences if it did not immediately release Huawei Technologies Co Ltd's [HWT.UL] chief financial officer, calling the case "extremely nasty".
Facebook is in crisis. And the firm's chief operating officer, once the golden girl, is taking the heat.
Brazilian builder Odebrecht's Peruvian unit has signed a deal with Peruvian authorities to pay a multimillion dollar fine that will allow it to continue operating in the country in return for providing evidence about officials it bribed, three sources related to the matter told Reuters on Saturday.
Uber Technologies Inc has filed paperwork for an initial public offering, according to three people with knowledge of the matter, taking a step closer to a key milestone for one of the most closely watched and controversial companies in Silicon Valley.
Eric Reynolds is betting his wood-pellet stove — and his company's distribution system — can make billions by rescuing some of the poorest people on earth from toxic smoke.
Academic research publications rely on doctors to voluntarily disclose their payments from drug and health companies in a lax reporting system some say is broken.
Swiss private bank Julius Baer is in talks about transferring its Venezuelan book of business to Spain's Banco Santander as Baer reorganizes operations in Latin America, sources close to the situation have told Reuters.
Plenty of new research underscores the reality that women are still shouldering, and expected to shoulder, much of the work associated with the home.
A cluster of concerns has cast markets into turmoil.
China's tech giant leads the market for telecoms infrastructure, and is second only to Samsung in smartphone sales.