First-time buyers are keen to jump straight to a house, leading to cheaper apartment prices, experts say.
Harley-Davidson Inc will partner with China's Qianjiang Motorcycle Co to produce a new smaller model bike, making good on promises to build more motorcycles outside the United States that have angered President Donald Trump.
Following is a summary of commercial aircraft deals announced by Airbus and Boeing at the Paris Airshow.
Qatar Airways is buying five new 777F Boeing Co freighters as it works to increase its footprint around the world, the airline said on Wednesday at the Paris Airshow.
Airbus struck a 50-plane deal with veteran low-cost airline investor Bill Franke on Wednesday, bouncing back from the potential loss of a major customer a day earlier when IAG placed a lifeline order for Boeing's grounded 737 MAX jet.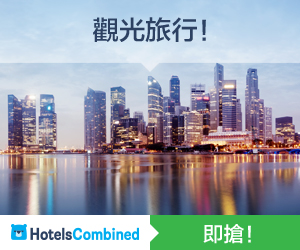 An all-electric commuter plane and a small Airbus-backed hybrid are among aircraft programs being touted at the Paris Airshow, as the industry tries to convince a skeptical public it can deliver on a pledge to halve carbon emissions by 2050.
Oil prices ticked down on Wednesday as data suggesting a smaller-than-expected fall in U.S. crude inventories countered support from hopes for a U.S.-China trade deal.
Adidas' three-stripes have been ruled invalid as a trademark by a European Union court which said they lacked a distinctive character recognizable throughout the 28-country bloc.
Tesco, Britain's biggest retailer, said it is considering trialing an upmarket convenience store under the 'Tesco finest' banner but has not disclosed when a pilot would start.
Wizz Air will use 20 new extended-range, narrow body Airbus jets primarily to connect existing destinations in its disparate network rather than to fly to new places, the budget airline's Chief Executive Jozsef Varadi said on Wednesday.
CDB Aviation has placed an order for CFM International's LEAP-1A engines worth more than $1.3 billion at list prices, said CFM shareholder Safran.
World stocks held near two-week highs on Wednesday as investors bet on a worldwide wave of central bank stimulus, with expectations building that the United States and the euro zone may deliver interest rate cuts as early as July.
Apple Inc has asked its major suppliers to assess the cost implications of moving 15%-30% of their production capacity from China to Southeast Asia as it prepares for a restructuring of its supply chain, according to a Nikkei Asian Review report on Wednesday.
Why some people aren't happy that words like 'burger' and 'sausage' are being used to describe vegan products.
The UK's largest hotel operator blames "weak trading conditions" for a fall in demand for its rooms.
Li Ka-Shing has pledged to pay tuition fees for a group of Chinese students through his foundation.
The UK's Crown Dependencies have set out a timetable to open up on company ownership.
Mr Trump says he will have an "extended meeting" with Chinese President Xi Jinping at the G20 next week.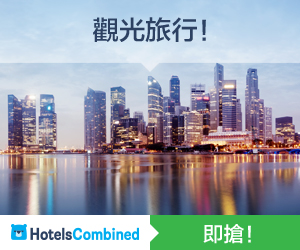 The heavy rain is hurting businesses that depend on good weather - is there any sign of sunnier outlook ahead?
Poverty among those who are working has risen, but many more people are now in work, research indicates.
Airline group IAG says it has "every confidence" in Boeing as it signs a letter of intent to buy 200 planes.
Plans for a third runway, as well as new terminals to be built in phases, go out to public consultation.
Users will be able make payments with the currency via Facebook's apps and WhatsApp.
The fried chicken firm is the latest fast food chain to join the vegan bandwagon, with mixed results.
Shareholders are voting on whether to push the tech giant to examine the human rights and financial risks of the surveillance technology.
The family of the singing star, who died seven years ago, has reached a deal with the marketing company behind the posthumous resurgence of Bob Marley.
But the strong figure masks lingering weakness, giving Prime Minister Shinzo Abe a mixed bag as he tries to strike a trade deal with the U.S.
Tourists who visit Elba, off the coast of Tuscany, get one night back for every day during which it rains for more than two hours at a time.
The government profited and looked away as thousands of immigrant taxi drivers in New York were ravaged by exploitative loans.
A woman assaulted by a tour guide says the company's policies discourage reporting and keep travelers from finding out the truth.
Thousands of immigrants who were chasing the dream of owning a New York taxi were trapped in reckless loans by bankers who made huge profits, The Times found.
In its decision to approve two drugs for orange and grapefruit trees, the E.P.A. largely ignored objections from the C.D.C. and the F.D.A., which fear that expanding their use in cash crops could fuel antibiotic resistance in humans.
As a candidate, Donald Trump promoted a mystery Twitter account that falsely portrayed a protester as an ISIS terrorist. Nothing stops him from doing it again.
Mr. Smith amassed a fortune estimated to be worth $5 billion by founding a private equity firm. He's also the chairman of the board of Carnegie Hall.
Depending on ticket sales, the R-rated musical fantasia about Elton John could have ripple effects for its star, its studio and the wider film industry.
The great hope for people without a bachelor's degree hasn't yet spread beyond small-scale success stories.