The warning comes as concerns grow over the impact of the outbreak on airlines and the global economy.
Almost eight weeks after lightning started a major blaze near the New South Wales-Victoria border, the Green Valley fire at Talmalmo has finally been declared out.
It has been legal for doctors to prescribe medical cannabis since 2016 but patients say the process is time-consuming and expensive meaning some are sourcing their pain relief elsewhere.
The Tambo-35 bushfire complex that charred more than 320,000 hectares of East Gippsland around Bairnsdale and the Buchan Valley over the past 91 days is finally 'contained'.
The Governor-General signs off on a royal commission into this summer's devastating bushfires, with a specific focus on better management of hazard reduction.
Australia's unemployment rate rises from 5.1 to 5.3 per cent in January, but it is because more people were looking for work not because jobs are being cut.
Australians on the drought, dust, fire and floods of one of the most turbulent summers in memory.
Police say a man has died after he became trapped by stone sheets inside a shipping container in the Melbourne suburb of Campbellfield.
Melbourne gangland lawyer Zarah Garde-Wilson is suing technology behemoth Google in a bid to unmask an online reviewer who she suspects is actually a legal competitor.
The deputy principal of St Kevin's College, Janet Canny, is asked by the school's governing body to step aside pending an investigation into allegations regarding her handling of a staff member's complaint of inappropriate conduct.
Vaping, or e-cigarettes, have become a popular alternative to smoking, especially among young Australians.
Gippsland children in out-of-home care are left out of decisions about how often they see their families, where they live, and where they attend school because case workers are swamped with paperwork, a study finds.
Unconfirmed reports say that Rowan Baxter set a car alight with his wife and children inside.
Alyssa Healy and Ellyse Perry are two of the national women's cricket team's biggest stars but both have endured a run of outs ahead of the Women's T20 World Cup — where they're backing themselves to silence the critics.
One of the stars of the Australian Ballet's world-premiere production of The Happy Prince literally takes ballet to new heights as dancers soar high above the stage in a contemporary production which features a "living fruit salad" of cultural references.
The Office of Public Prosecutions breached its duty of care to a employee who was diagnosed with with PTSD and a depressive disorder after having to view child exploitation material and pornography in her role as a prosecutor.
The two light aircraft with two people on board each crashed to the ground north of Melbourne.
The Australian bushfire agency said it wanted to say thanks to helpers in "the biggest way possible".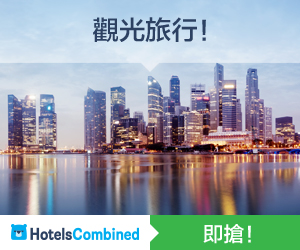 One dead and thousands are left without power after thunderstorms hammer Sydney.
New rules have been introduced so that people with working holiday visas can extend their stay.
Chinese university student Yang Chen took shelter in caves and drank fresh water from creeks.
Fans of the Australian brand Holden are sharing memories of their beloved cars on social media.
The man claims he was sacked for criticising the Australian PM, but authorities have denied it.
A Victorian mother who is serving a sentence for manslaughter is pushing to have her baby son live with her in prison. The toddler's mother, who is in jail for killing his father, wants the 22-month-old brought up at a maximum security women's prison in Victoria. She hopes to regain custody from the toddler's grandparents, who say the boy should remain in their care.
Our Sky News Weather Chief Meteorologist Tom Saunders explains.
Kim, an audience member on the ABC's Q&A program, told the panel on Monday night that her father Tony had recently taken his own life and how she feels like the system didn't do enough to help. CREDIT: ABC/Q&A
Three men are on the run after they robbed a tavern on New South Wales' mid-north coast. The trio donned masks and threatened staff with a samurai sword and machete before taking off from the Bago venue with money and mobile phones.
A furious manager of a New South Wales pub that was threatened by armed robbers with a samurai sword, machete and a wooden club overnight has offered $5000 of his own money to catch the thieves.
A furious manager of a New South Wales pub that was threatened by armed robbers overnight has offered $5000 of his own money to catch the thieves. CREDIT: 9 News
Italy's President is facing calls for impeachment after he appointed a former International Monetary Fund official Carlo Cottarelli as interim prime minister. It comes a day after President Sergio Mattarella effectively ended plans by two anti-establishment parties to form a coalition government.
Heavy rain and windy conditions developed across the Florida panhandle on Monday, May 28, as Subtropical Storm Alberto approached the coast. The storm was due to make landfall near Destin, Florida, Monday afternoon. The National Weather Service said the storm was weakening as it approached the coast, but tropical-force winds and gusts were still expected. Gusts up to 54 miles per hour were recorded on St. George Island, a news report said. This video shows the rain and wind ahead of the storm in Panama City Beach. Credit: Autumn Renfroe via Storyful
Cold, wet and windy weather hits the southeast with potential for follow up rain in the West. Our Sky News Weather Meteorologist Rob Sharpe explains.
Live: Rush Hour