BBC's Luke Jones was on-board the 19 and a half hour flight from London to Sydney.
Liberal MPs Andrew Hastie and James Paterson say the Chinese Government has banned them from travelling on a study trip to Beijing because of their "frankness about the Chinese Communist Party".
Health Star Ratings will only remain on some eligible products, after state and federal ministers from Australia and New Zealand agreed to keep the system voluntary.
Three men are committed to stand trial on terrorism offences a year after they were arrested in a series of raids across Melbourne's northern suburbs.
The University of Sydney emails its exchange students in Hong Kong after campuses in the Chinese-administered city are overrun with pro-democracy protesters.
A Melbourne man who was on the way to buy drugs when he lost control of a stolen car and killed Dutch cyclist Gitta Scheenhouwer last year has been sentenced by County Court Judge Michael McInerney to 11 years in prison.
The BBC visits a town in New South Wales where fires have caused devastation this week.
Authorities expect massive bush fires will intensify as temperatures increase over the weekend.
An aluminium shed is probably not the first thing that comes to mind when you think of a Hindu temple, but that is exactly where the Hindu community of North Queensland are now able to worship.
Prosecutors in Melbourne argue the original nine-year jail term given to Borce Ristevski for the manslaughter of his wife Karen did not take into account all the circumstances, including the killer's ongoing silence about how his wife died.
A Melbourne man who was on the way to buy drugs when he lost control of a stolen car and killed Dutch cyclist Gitta Scheenhouwer last year is sentenced to 11 years in prison.
A number of World Trade Organization countries have asked for compensation over Brexit.
In a week where a Test aspirant rules himself out of selection because of mental health concerns and a teenager is hailed as Australian cricket's "next big thing", the pressure placed on young sportspeople is again under the spotlight, writes Richard Hinds.
Sonny Bill Williams tells Radio 5 Live about converting to Islam and "representing the Muslim community" after the Christchurch mosques attack.
Investigators say phone-taps suggest top Moscow officials had broad influence over separatists.
As fires takes hold across vast areas of Australia, some people set out to make the problem worse.
Australia captain Tim Paine says the mental wellbeing of players takes priority after Will Pucovski becomes their third player to take a break.
The new rules come amid growing concern about China's influence over universities.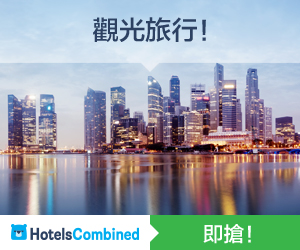 Behrouz Boochani was held on Manus Island for six years, after trying to claim asylum in Australia.
Game management officials say they will not tolerate illegal hunting practices after a man fronts court for disturbing protected wildlife during last year's duck-hunting season.
CCTV footage from Inflation nightclub showing police shooting Dale Ewins and Zita Sukys in 2017.
The corruption watchdog slams Victoria Police for its "failure" to review the actions of officers after the shooting of two people at a nightclub in 2017, which has led to compensation payments to three people.
Nick Stevens has faced court charged with taking payments of more than $30,000 from customers on the false pretence of installing swimming pools.
A furious manager of a New South Wales pub that was threatened by armed robbers with a samurai sword, machete and a wooden club overnight has offered $5000 of his own money to catch the thieves.
Cold, wet and windy weather hits the southeast with potential for follow up rain in the West. Our Sky News Weather Meteorologist Rob Sharpe explains.
Italy's President is facing calls for impeachment after he appointed a former International Monetary Fund official Carlo Cottarelli as interim prime minister. It comes a day after President Sergio Mattarella effectively ended plans by two anti-establishment parties to form a coalition government.
Kim, an audience member on the ABC's Q&A program, told the panel on Monday night that her father Tony had recently taken his own life and how she feels like the system didn't do enough to help. CREDIT: ABC/Q&A
Our Sky News Weather Chief Meteorologist Tom Saunders explains.
A furious manager of a New South Wales pub that was threatened by armed robbers overnight has offered $5000 of his own money to catch the thieves. CREDIT: 9 News
Three men are on the run after they robbed a tavern on New South Wales' mid-north coast. The trio donned masks and threatened staff with a samurai sword and machete before taking off from the Bago venue with money and mobile phones.
Heavy rain and windy conditions developed across the Florida panhandle on Monday, May 28, as Subtropical Storm Alberto approached the coast. The storm was due to make landfall near Destin, Florida, Monday afternoon. The National Weather Service said the storm was weakening as it approached the coast, but tropical-force winds and gusts were still expected. Gusts up to 54 miles per hour were recorded on St. George Island, a news report said. This video shows the rain and wind ahead of the storm in Panama City Beach. Credit: Autumn Renfroe via Storyful
A Victorian mother who is serving a sentence for manslaughter is pushing to have her baby son live with her in prison. The toddler's mother, who is in jail for killing his father, wants the 22-month-old brought up at a maximum security women's prison in Victoria. She hopes to regain custody from the toddler's grandparents, who say the boy should remain in their care.
Live: Rush Hour