Former Kambala principal Debra Kelliher is claiming that emails circulated about her in the wake of her departure made her out to be a "tyrant".
Police say their boat capsized on Monday, and a crewmate was rescued about 12 hours later.
Strathfield in Sydney's inner west has missed out on a link to a $3.5 billion light rail line after the state government opted to extend the second stage to suburbs north of the Parramatta River before ending it at the Olympic Park precinct.
Farmers, builders and the trucking industry might be forced to do extra work to cut greenhouse gas emissions because of the way the National Energy Guarantee is designed.
Two Australians are among the winners of the Wildlife Photographer of the Year competition, a London showcase of the most awe-inspiring and masterfully captured photos of nature from around the world.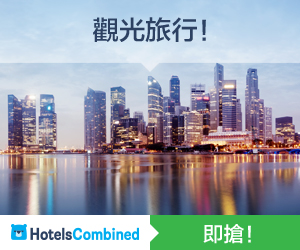 Most people look up into trees to spot koalas, but one of the cute and furry marsupials was found on Wednesday morning in an unlikely place - floating on an oyster bag in a lake on the NSW south coast.
A "touchy-feely" booking agent and the label head who lashed out when she rejected his advances are just two experiences the singer is sharing as part of the #MeToo campaign to help the next generation of women in the music industry.
A man who filmed the "revolting" gang rape of a semi-conscious, intellectually impaired 16-year-old girl has been sentenced to at least five years in prison.
The UN's refugee agency says the nation "cannot walk away" from people it has held in detention.
A man has been freed after he became trapped in a 15-metre pit on a construction site in Sydney's south.
The mining giant also paid £27m to UK regulators for breaching rules when buying African coal assets.
The Herald's economics editor was among 46 people, mostly academics, inducted into the academy in 2017.
Two of NSW's most exclusive private schools failed adequately to address allegations of sexual abuse involving students, the commission finds.
In the past three years, so many students have started choosing science subjects for their HSC that Kirrawee High School has run out of laboratories.
A NSW environment officer involved in a terrifying standoff with farmer Ian Turnbull that ended with his colleague being shot dead has successfully sued Turnbull's estate for damages.
Australia's parliament hears claims that Crown casino deliberately removed betting options.
A man who allegedly forced foster children to eat frozen vomit, stand with their noses against a wall for hours and repeatedly go to school in pyjamas has been refused a Working with Children Check clearance.
The name "ugg" is a generic term in Australia, but its US definition is prompting a legal challenge.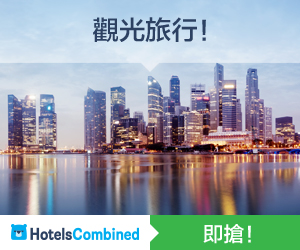 Australia vice-captain David Warner's warning that England should expect "war" next month was "pathetic", says Marcus Trescothick.
Actresses Margot Robbie and Lake Bell, alongside producer Kathleen Kennedy have spoken out.
Australian education authorities say they are "appalled" by offensive comments and memes posted online.
A recommendation by the nation's chief scientist is overlooked for a plan "to keep the lights on".
Drones become the latest weapon to protect swimmers and surfers from shark attacks.
A 12-year-old boy became the youngest winner of the Australian Poetry Slam competition on October 15 after delivering a rousing performance in the Sydney Opera House. Solli Raphael, from Coffs Harbour, gave a compassionate account about the stress of modern life and the flaws of the government on issues such as education, refugees and homelessness. "Breathe out yesterday's air, and breathe in today's opportunities," Raphael called for progress and change in his encore performance after he was announced a joint winner. Western Australia's Jesse Oliver took home the adult title. Credit: Australian Poetry Slam via Storyful
Bolt Report
A wildfire broke out near a country club in southeast Alberta on Tuesday, October 17, forcing the evacuation of residents as it threatened homes and other structures. The fire is one of eight that have been burning in the Canadian province, fueled by strong winds of up to 80 mph. The Lethbridge Police Service reported the fire at about 7 pm. The video shows a car driving along Country Club Road near Lethbridge Country Club, Flames can be seen along the road and in the distance. At 10 pm, the City of Lethbridge tweeted that the fire had been put out, and that residents were allowed to return home. Credit: Twitter/Thomas Larrivee via Storyful
HER motivation was to rob her grandfather of his life savings, but Brittney Jade Dwyer was also influenced by TV show American Horror Story when she brutally murdered him, a court has heard.
One person was killed and three policemen were injured in a grenade attack in Kabul, Afghanistan, on October 17, Tolo News reported. The attack was one of a number of deadly incidents to hit parts of the country on October 17. No group had claimed responsibility for the Kabul incident, Tolo reported. Credit: YouTube/TOLONews via Storyful
Iraqi Prime Minster Haidar al-Abadi said on October 17 that Iraqi forces had captured all disputed areas in Iraq in a series of operations around Kirkuk. On the same day, the Iraqi army and allied militias pushed on from Kirkuk and reclaimed areas around Mosul that had been occupied by Kurds after offensives against Islamic State. The Mosul Dam was among the positions reclaimed, army officials said. This video was shared by a local media outlet from Mosul. It shows Iraqi forces taking down a Kurdish flag near the town of Shaqoli, between Irbil and Mosul. Credit: YouTube/Al-Mawsleya via Storyful
The US-backed Syrian Democratic Forces celebrated victory on October 17 over the Islamic State in the group's former stronghold of Raqqa. Army Col Ryan Dillon, spokesman for the US-led coalition against Islamic State, said on October 18 that 95 percent of the city was under SDF control. The campaign against Islamic State in Raqqa has been going on for four months, causing extensive damage to the city. The militants first captured Raqqa in 2014. Credit: YPG via Storyful
A fire erupted at a Chevron refinery in El Segundo on Tuesday evening, October 17. This footage offers a distant glimpse of the flames churned up by the fire. The uploader wrote that he witnessed the fire from his Lyft. The fire caused the temporary closure of Vista Del Mar between Grand Avenue and 45th Street, according to KTLA, and smoke from the blaze was visible for several miles and could be seen at Los Angeles International Airport. No evacuations were ordered, and firefighters extinguished the flames in less than an hour, KABC reported. Credit: Twitter/evanmenzel via Storyful
The latest Newspoll has revealed the 'yes' vote is on track to win the government's postal survey.
A fire broke out at an oil refinery in El Segundo, California, at about 11 pm on Tuesday, October 17, after reports of an explosion. According to KTLA5 News the fire spread close to power lines at the Chevron facility before it was brought under control. The El Segundo Police department issued a warning to nearby residents, advising them to close their windows as smoke drifted from the refinery. At midnight they confirmed power lines had been downed, forcing the closure of Vista Del Mar. Credit: Twitter/Jaren Grenell via Storyful