One in five school principals are overwhelmed by workplace stress, a new survey has found, with an expert saying the results point to a "looming crisis".
An internal report shows the time that trams spend waiting at intersections for red lights to change will be one of the major causes of delays to trips.
Less than 500 of the promised 800 reverse vending machines in the state government's cash for cans scheme have been rolled-out, with more than half of Sydney without a machine.
Homicide squad detectives are scouring a rural property in the Hawkesbury for the body of a Sydney gangster who went missing in 2014.
Waverley mayor John Wakefield accuses previous council of neglecting the historic Bondi Pavilion.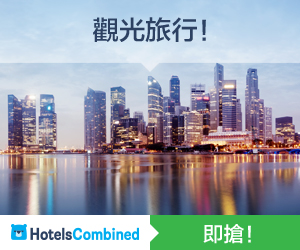 A man accused of burning down a Wollongong house so his ex-wife wouldn't get it in their divorce has failed to exploit legal loopholes that could have seen him cleared of wrongdoing.
The man died after he was pulled unconscious from a rock pool on Sydney's Northern Beaches on Tuesday afternoon.
Up to 1,200 doctors are deeply distressed by the "appalling" handling of an IT meltdown that wiped out a crucial, high-stakes examination on Monday.
The man's Toyota Landcruiser went through a wooden guardrail and fell 30 metres down a cliff on Tuesday morning.
Researchers have developed an easier and less harmful way of studying the cryptic species that keep the rest of our marine life alive.
Seven West Media chief executive Tim Worner says the company's human resources policies have been "stress-tested" after reputational fallout from his ill-fated affair with former executive assistant Amber Harrison.
Allegations that Geoffrey Rush "inappropriately" touched a colleague were brought to light by actress Sarah Monahan, according to court documents.
A western Sydney businessman says he was struck by a car as he chased a robber who grabbed a bag containing $500,000 cash from his car moments after he arrived home.
The Australian Taxation Office orders workers to monitor others for inefficient behaviour.
Dr Matthew Falder blackmailed victims into sending him horrific material which he put on the dark web.
Vice-captain Alex Blackwell, Australia's most-capped female player, retires from international and state cricket at the age of 34.
Karmichael Hunt receives a fine after prosecutors drop a charge of cocaine possession.
George Christensen was accused of insensitivity for posting it shortly after a US school shooting.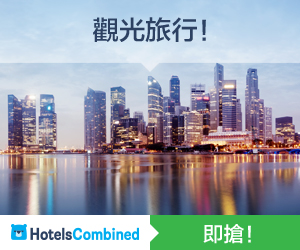 Malcolm Turnbull is rebuked for his comments about Barnaby Joyce's affair with a former staffer.
Georgie Stone became the youngest person in Australia to be granted hormone blockers at the age of 10.
Having survived a dual citizen saga, Barnaby Joyce is now facing public questions over an affair.
Indigenous Australians who were abducted as children discuss the anniversary of a national apology.
Finance is the country's biggest industry but a landmark inquiry is probing scandals in the sector.
A CO-STAR whom Geoffrey Rush is accused of inappropriately touching during a Sydney theatre production swore at him to leave when he followed her into the female toilet at an after party, it's been alleged.
A motorist had a lucky escape in Melbourne on February 19, when their car drove past a tree seconds before it fell, crashing down across the street. This security camera footage captures the dramatic moment, along Raleigh Street. The tree damaged and toppled power lines as it fell, on a day when Melbourne was hit by strong winds. Credit: Jewish Care Victoria via Storyful
A dog refused to be prey to a wolf pack in Abruzzo, Italy. The wolves can be seen chasing the dog and biting it twice before it escaped by jumping through a hole in a fence. Paolo Forconi shared the footage on February 17. Forconi told Storyful residents in the area have seen an increase in wolf sightings and attacks in recent years. The wolves prey on red deers, goats, and other small pets, according to Forconi. Credit: Paolo Forconi via Storyful
Ex-Cyclone Gita has continued on its path across the South Pacific, reaching New Zealand on February 20. A state of emergency was declared in Christchurch and Buller and air traffic to and from Auckland, New Plymouth, Hokitika, Queenstown and Nelson was affected. The full impact of the storm was expected late on February 20 and into the morning of February 21. These videos, posted from an estate outside of Nelson, shows large trees uprooted as a result of strong winds. Cyclone Gita left widespread destruction to the Pacific Islands, particularly in Tonga and Samoa. Credit: Rebekah Bay via Storyful
Ex-Cyclone Gita hit New Zealand on February 20, causing widespread damage and heavy flooding in parts of the South Island. A state of emergency was declared in Christchurch and Buller, and air traffic to and from Auckland, New Plymouth, Hokitika, Queenstown and Nelson was affected. The full impact of the storm was expected late on February 20 and into the morning of February 21. This video shows floodwaters washing out a road in Collingwood on the South Island. Elsewhere, high winds resulted in fallen trees and damage outside of Nelson. Cyclone Gita caused widespread destruction to the Pacific Islands, particularly Tonga and Samoa. Credit: Myles Devonshire via Storyful
Miguel Valenzuela may have won the Dad of the Year award for this costume. For Halloween in 2014, the doting dad made a Toothless costume from How to Train Your Dragon for his young daughter and even built in adjustable wings. His little girl shows off the impressive wing span before Miguel completed the costume. Credit: Maker Mig via Storyful
Home security cameras are meant to give you peace of mind, but this one has given its owner material for endless nightmares. It shows a spider crawling near the lens of the camera in super creepy fashion, before it falls off. Where is it now? Maybe that mystery is the reason the uploader of the video said "I'm never going back again." Credit: Small Thunderdog via Storyful
Surveillance footage captured a cougar roaming around the streets and peaking through a window of a Brookfield, Wisconsin family's home on February 18. Dan and Bridget Guerndt, the home's owners, were not aware of the unlikely visitor until they saw the paw prints in the snow and decided to check their Nest security camera. The cougar can also be seen walking up and down the block on the survailance video. Officials with the Wisconsin Department of Natural Resources confirmed the cougar sighting in Brookfield, according to reports. The animal has been roaming around the area and appears to be passive, leading DNR officials to believe it was injured. Homeowners in the area have been warned of its presence, the animal is believed to be about a year old weighing 50 pounds. Credit: Dan Guerndt via Storyful
Police in El Dorado Hills, California, are searching for a shirtless suspect who was caught on camera stealing packages from the porch of a local home. A clip shared to the El Dorado County Sheriff's Office Facebook page on February 15 shows a shirtless woman walking up to a home and taking several packages from a porch. The woman appears to have a belly button piercing and tattoo on her left shoulder and was a passenger in a red two-door car. The videos of the thief had earned over 65,000 views at the time of writing. Credit: El Dorado County Sheriff's Office via Storyful
Harley the cockatoo has some competition in the cup-toppling arena. It seems as though her little brother, Gizmo is vying to become the king of cups. Thankfully, Harley is unfazed and happy to share the throne. Credit: Harley the Cockatoo via Storyful