A correctional officer has been charged after an inmate allegedly paid her to smuggle tobacco into a Sydney jail.
A motorcyclist has been killed in a collision with a car in Arncliffe.
Pressure is building on Labor senator Sam Dastyari to quit the Parliament, including from within the ALP, with one frontbencher saying he should be thinking "very deeply" about his role within the party.
One in five apartments in Sydney is now occupied by couples with children.
Waste possibly containing asbestos has been illegally dumped in a suburban Sydney street overnight.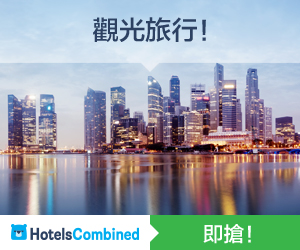 Politicians are fond of pitching to the "average Australian" but judging by the income of Australians, whether you are middle class depends on where you live, writes Liz Allen.
Australia and Canada have a lot in common when it comes to property, with mammoth household debt and surging prices in key cities. But there are some key differences that make Australia more vulnerable to a housing crash.
School zones in Kogarah, Ryde and Chester Hill are some of the most dangerous in the state, with more than 5000 traffic infringements issued in each in the 12 months to June.
Plans for hundreds of thousands of new apartments across the city to cope with population growth are provoking tensions within the top tiers of government.
Chantelle Madonia died in her sleep from a heart condition while on her "trip of lifetime".
England Lions batsman Ben Duckett is suspended from playing for the rest of their tour of Australia after pouring a drink over James Anderson in a Perth bar.
Residents of an Australian town are being overwhelmed by thousands of flying foxes.
The NSW government is on track to double the supply of homes achieved through the rezoning of state land, but the community has had enough.
Police are appealing for help in identifying a man who punched, robbed and sexually assaulted a woman on a residential street in Burwood on Sunday morning.
Three people have been rescued from an overturned boat off the coast of Sydney's eastern beaches.
A man is dead after he crashed into a tree after a police chase in NSW.
Charlie Veron's been diving for 50 years and has discovered more than 20% of the world's coral species
The actor says an Australian newspaper has caused "irreparable damage" to his reputation.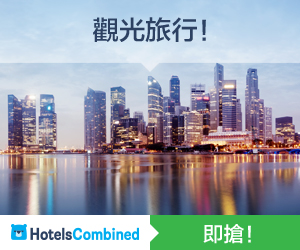 The case was the first test of legislation aimed at reducing drunken violence in New South Wales.
The historic bill is officially approved by the governor-general, after a day of celebrations.
Stifling Smith and scoring centuries - what lessons can England learn from defeats in the first two Ashes Tests?
Same-sex marriage will become legal in Australia after MPs passed a historic bill.
Scientists hope the public will help them record the sounds of the amphibians via an app.
A LABOR frontbencher says embattled senator Sam Dastyari must now consider whether he can stay in parliament amid new revelations about his interventions on behalf of Chinese interests.
Refugees and asylum seekers on Manus Island said locals arrived at their new accommodation on December 10 and threatened them with violence. Although media and aid groups have been prevented from entering the new accommodation, locals were filmed entering the supposedly secure compound at Hillside Haus and verbally abusing men at West Lorengau Haus. In the early hours of Sunday, four men reportedly approached the main gate of the West Haus accommodation where refugees from the former Australian-run Manus Island detention centre were forcibly relocated to. The video shows one man, who appears to be drunk, at West Haus brandishing what looks like a metal pipe and telling the asylum seekers through the gate "you're dead meat" and "Mi bai killim yu", which ABC reported is New Guinean pidgin for "I will kill you". Security stopped the man from entering the compound and as he walked away he continues to hurl abuse before launching the pipe at the side of the accommodation. In another incident at Hillside, another drunk man, reportedly a landowner, was let inside the facility. Video shows him saying "give me chicken and everything" before walking into the mess hall. Later, refugees clarified "this man was not dangerous, just drunk. He was saying I love you. He was saying we are in his land and that he will protect and support us", but still questioned the efficacy of security if he had malevolent intentions. Iranian journalist and refugee Behrouz Boochani said two nights earlier a local approached the compound demanding the men must leave. A similar incident occurred at Port Moresby around the same time. Boochani noted that the new accommodations were in close proximity to small villages in the island's township and that tension had escalated as the result of procured land for the facilities. Prior to being forcibly moved, asylum seekers and refugees repeatedly expressed concern about violence from locals and cited the lack of security at the new accommodation. About 60 refugees were flown to Port Moresby from December 13 to be assessed and processed for resettlement in the US, according to notices published by refugees. Credit: Anonymous via Storyful
The US ambassador to the UN says women who have accused Donald Trump of sexual harassment 'should be heard'.
Liberal MP Jason Falinski says he isn't Polish citizen after documents emerged about his family history.
Authorities issued new evacuation orders for towns along the border between California's Ventura and Santa Barbara counties on Sunday, December 10, as the Thomas wildfire expanded. Residents of Carpinteria and Montecito were told to leave, and reports said a building in the area was damaged from the fire. At least 88,000 people have been affected by evacuations since the fire sparked a week ago. The fire stood at having burned 173,000 acres and was 15 percent contained on Sunday, the incident report said. Cal Fire estimated 15,000 buildings were threatened by the fire. The fire has already destroyed 754 buildings and damaged another 162. Credit: San Bernardino County Fire Department via Storyful
Labor's Linda Burney says Sam Dastyari should consider his position as more reports about China links emerge
A thief steals Christmas lights from a Klemzig property while on CCTV.
A band of lake-effect snow did not deter Buffalo Bills fans from cheering on their team at New Era Field in Erie County, New York, on Sunday, December 10. This video from inside the stadium shows whiteout conditions. The National Weather Service said up to 18 inches of snow, and a maximum of two inches per hour, could fall around the Buffalo area. "Travel will be very difficult to impossible at times," forecasters warned. Credit: Instagram/smstrength2 via Storyful
Iraqi army helicopters flew over the capital Baghdad to celebrate the end of the offensive against the Islamic State in Iraq on December 10. Iraqi Prime Minister Haider Al-Abadi announced the end of the fight against Islamic State forces in Iraq on December 9. The offensive in Anbar province against the Islamic State began on October 26. Credit: Facebook/Iraqi Army Aviation via Storyful
Tonnes of asbestos-contaminated waste have been dumped in a suburban Sydney street.