Investigators will charge four suspects, three from Russia and one from Ukraine, over the downing of the Malaysia Airlines flight MH17, which killed 298 people, including 38 Australians.
Ukraine says new evidence will be provided by the Dutch-led team probing the 2014 tragedy.
Geoffrey Pratt used to work spraying weeds for the Tasmanian Hydro Electric Commission. Now he's among a group of former workers who say that job has left them with a bitter legacy of health problems.
The court said doctors could recommend people be brought to Australia for medical treatment based on solely reading their medical records, rather than having face to face consultations.
Jared Pilgren is denied bail and remanded in custody after being charged with using a communication device to menace and intimidation of a law enforcement officer over posts on Facebook which have since been removed.
It prevents his child's biological mother and her wife from moving to New Zealand with the girl.
Collingwood player Jaidyn Stephensen has admitted placing bets on AFL games he played it, and has accepted a 10-week ban and $20,000 fine.
Meredith's mother stopped her having vaccinations - so eventually she got some nasty illnesses.
Rebekah Spinks, girlfriend of Richard Arow, says her partner was a warrior, protector and a strong man with a soft heart. She describes her sorrow as Victoria Police release CCTV footage as part of their investigation into the fatal drive-by shooting at Melbourne's Love Machine nightclub in April.
Jaidyn Stephenson admits it was "incredibly stupid" to bet on AFL matches after he is banned for 22 matches, with 12 suspended, meaning he will return for the Magpies finals campaign.
On a recent flight, former prime minister Julia Gillard was randomly passed a "generous" handwritten note by another passenger — a young woman who works in the public service.
The Victorian Government said ongoing conflict between councillors had reduced the respect for, and standing of, the council in the community.
Finally, the secret's out! Former foreign correspondent Lisa Millar will be joining Michael on the couch permanently from August, replacing Virginia when she moves to ABC Radio Melbourne.
Tanya Day died of traumatic brain injuries after she was arrested for public drunkenness in December, 2017. Lawyers for the Indigenous woman's family are now asking the Victorian coroner to consider whether systemic racism was a factor in her death.
Consumers are pushing demand for alternative mushrooms to new highs as plant-based diets become increasingly popular and people seek nutritious meat substitutes.
The vehicle has a maroon body and silver tray, with a distinctive bar across the back of the tray.
Local retailers are struggling to stay afloat amid competition from giants like Zara and H&M.
Philip Arps had also made a modified version of the video that he intended to share as a meme.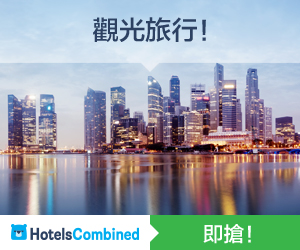 Viewble Media Pty Ltd, accused of leaving Australian firms almost £16.9m in debt, has links to NI.
Australia has about 100 indigenous languages at risk of being lost - so how do you save them?
Australia move to the top of the World Cup group table as heroics from Aaron Finch and Mitchell Starc secure an 87-run win over Sri Lanka.
The nation's third-longest serving leader, Bob Hawke, is remembered at a state memorial service.
Bob Hawke's response to the Tiananmen Square crackdown in 1989 created a new generation of Australians.
Our Sky News Weather Chief Meteorologist Tom Saunders explains.
A Victorian mother who is serving a sentence for manslaughter is pushing to have her baby son live with her in prison. The toddler's mother, who is in jail for killing his father, wants the 22-month-old brought up at a maximum security women's prison in Victoria. She hopes to regain custody from the toddler's grandparents, who say the boy should remain in their care.
Kim, an audience member on the ABC's Q&A program, told the panel on Monday night that her father Tony had recently taken his own life and how she feels like the system didn't do enough to help. CREDIT: ABC/Q&A
Three men are on the run after they robbed a tavern on New South Wales' mid-north coast. The trio donned masks and threatened staff with a samurai sword and machete before taking off from the Bago venue with money and mobile phones.
A furious manager of a New South Wales pub that was threatened by armed robbers with a samurai sword, machete and a wooden club overnight has offered $5000 of his own money to catch the thieves.
A furious manager of a New South Wales pub that was threatened by armed robbers overnight has offered $5000 of his own money to catch the thieves. CREDIT: 9 News
Italy's President is facing calls for impeachment after he appointed a former International Monetary Fund official Carlo Cottarelli as interim prime minister. It comes a day after President Sergio Mattarella effectively ended plans by two anti-establishment parties to form a coalition government.
Heavy rain and windy conditions developed across the Florida panhandle on Monday, May 28, as Subtropical Storm Alberto approached the coast. The storm was due to make landfall near Destin, Florida, Monday afternoon. The National Weather Service said the storm was weakening as it approached the coast, but tropical-force winds and gusts were still expected. Gusts up to 54 miles per hour were recorded on St. George Island, a news report said. This video shows the rain and wind ahead of the storm in Panama City Beach. Credit: Autumn Renfroe via Storyful
Cold, wet and windy weather hits the southeast with potential for follow up rain in the West. Our Sky News Weather Meteorologist Rob Sharpe explains.
Live: Rush Hour