COMMENT: Tell you what, I'm not convinced how compliant Aucklanders will be this time around.Already, we've witnessed Aucklanders fleeing the city to the Coromandel and Queenstown despite direct instructions to stay put in order...
Motorway ramp signals will be turned off and speed limits that normally vary will be left at 100km/h while Auckland remains under level 3 restrictions.The NZ Transport Agency Waka Kotahi Auckland operations manager Rua Pani said...

A further 12 days at COVID-19 Alert Level 2 is the best way for New Zealand to break the chain of transmission and prevent further spread of the virus says Kāpiti Coast District Mayor K Gurunathan. Auckland will remain at Alert Level 3.
NZEI Te Riu Roa supports the continuation of level 3 restrictions in Auckland and level 2 for the rest of the country while investigations continue into the recent Covid-19 outbreak. The union also welcomes the extension of wage subsidy support during this period.
Contractors today began investigations into phase one of the project to rejuvenate the Manawatū River Loop and Harbour Street Recreation Reserve, following a site blessing by Ngāti Raukawa.
In order to continue to keep our young people learning to swim in a safe environment during Alert Level 2, we will be making some changes to the operating hours of Huia Pool + Fitness and Stokes Valley Pool + Fitness.
Otago Polytechnic will maintain its rigorous approach to learner and staff safety during Covid Alert Level 2.
Otago Polytechnic's Dunedin and Central Campuses continue to remain at Alert Level 2 operations in response to the Government's Covid-19 announcement on Friday 14 August.
A response to recent violent behaviour in Courtenay Place was discussed yesterday at a solutions seeking meeting hosted by Wellington Mayor Andy Foster.
Mayor Phil Goff said Aucklanders have beaten COVID-19 before and they will beat it again.
"After enjoying our almost unique status of being COVID free for over 100 days, it's devasting for all of us to see its reemergence," said Mayor Goff.
Invercargill Police are looking for witnesses to yesterday's serious crash on State Highway 1 - Edendale-Woodlands Highway, Dacre.
The collision, involving a car and a cow, was reported to Police about 6.45am.
Auckland Mayor Phil Goff has welcomed the news the city won't be moving to Covid alert level 4 but says there will still be personal sacrifices for many people under level 3.And he urged residents not to panic buy.Prime Minister...

New Zealand will maintain its current lockdown settings for 12 more days.That would mean the current settings will be in place for 14 days - or one full incubation period.The current settings will remain until 11.59pm on August...
It is likely that the two people who tested positive for Covid-19 in Tokoroa attended a Rotorua Pasifika event at the weekend, the Lakes District Health Board heard today.Board members also heard concerns over testing station capabilities...

A four-car collision has resulted in delays heading southbound on the Southern Motorway in Auckland. No injuries have been reported to police, but the collision did result in the blockage of lanes on the motorway near Mt Wellington.The...

A Napier Lotto player has won $1m in Lotto First Division.The winning ticket from Wednesday night's draw was sold at Napier City Pak'nSave.Powerball wasn't struck and a $50 million Lotto Powerball jackpot must be won tomorrow...
Australia's top health official has criticised New Zealand's decision to lift Covid-19 restrictions after seemingly eliminating the virus.Australia's acting chief medical officer Paul Kelly said today New Zealand should not have...

The kiwifruit industry is facing a shortfall of 7000 workers as it predicts it will double in value in the next ten years.
Primary teachers and principals have voted to extend strike action to a full day instead of a previously planned three-hour stoppage. Watch: NZEI's Louise Green on
Morning Report.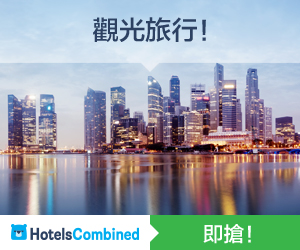 A major supplier of aluminium composite panels for high-rise buildings has pulled out of the government's troubled CodeMark scheme.
Crucial government statistics on international tourist spending have not been fit for purpose for some time, a tourism industry body says.
New Zealand's lack of services for sufferers of younger onset dementia is being challenged by a newly formed community group.
Tests for firefighting foam contamination are spreading outwards to encompass properties neighbouring Whenuapai airbase in west Auckland.
Gabriel Yad-Elohim's lawyer says her client was hearing voices and had only been out of Auckland Hospital's mental health ward for three days when he killed a man.
The Overseas Investment Office has approved the sale of more than 40,000 hectares of South Island high country land to a Czech businessman.