Winds that peeled away at a roof, pulled out fences and pulled of garage doors showed the true power of Cyclone Gita in Greymouth on Tuesday night.All the while an elderly woman in Cobden sits in her home with her rain jacket on,...
Cyclone Gita is battering the country tonight but the worst of it is likely over. Here's what's in store for tomorrow.
There were power outages across the Whanganui region Tuesday evening as Cyclone Gita blew through.South Taranaki suffered particularly badly with more than 2500 properties in Patea losing power early evening, and it may be late...
Cyclone Gita is pummelling the centre of the country this evening, with heavy rain and strong wind gusts in many regions. Here is all the important information you need to know.
A state of emergency has been declared in Taranaki, Nelson, Westland, Buller, Greymouth, Selwyn and Christchurch, with fears some homes are at a high risk of flooding over the next day.
Thousands are without power and states of emergency have been delcared as Cyclone Gita bears down on the country. Follow all the latest developments with RNZ's live blog.
A state of emergency has been declared in Taranaki where former tropical cyclone Gita has knocked out power to 23,000 properties.
Cyclone Gita is moving southeast across the upper South Island and the lower North Island.It has brought swells of more than 7m, flooding and winds in excess of 120km/h across several parts of New Zealand and led to seven districts...
More than 60 tourists are trapped in Whataroa, two hours south of Greymouth as ex-tropical Cyclone Gita shows her heavy hand.42 Chinese tourists will spend the night sleeping in two buses, while 25 people seek refuge in the Whataroa...
Murder accused Sainey Marong has given a gruelling account of the moment he strangled a Christchurch sex worker.
An undercover police car has collided with a car driven by a member of the public at an intersection near Huntly tonight.The collision happened near Waerenga Rd and Falls Rd at about 6pm.The plain police traffic car careered into...
The storm battering the centre of the country has seriously disrupted travel for thousands of airline pasengers.
Power is out to parts of Whanganui tonight.Cyclone Gita has brought strong winds with gusts expected to reach 120 km/hr.Whanganui District Council advised about 7pm that a tree has fallen on Rangitatau East Road, about two km...
Northland DHB is waiting to see if tests show an algal bloom in Lake Ōmāpere is toxic, before putting out any health warnings.
A woman was reportedly stranded in flood waters in Riwaka as flooding left people stuck on the roof of their house.As the Herald attempted to reach Riwaka, a police officer stopped the car and said the area was cut off because...
Medical experts concluded Sainey Marong did not have a defence of insanity before standing trial for the alleged murder of Renee Duckmanton. During a dramatic day in the High Court at Christchurch, 33-year-old Gambian-born butcher...
Cyclone Gita is making landfall in the upper NW South Island. It is expected to happen between now and 8pm NZDT.
Landfall occurs when the centre of the low crosses land.
Selwyn District Council has declared a Civil Defence State of Emergency for the Selwyn district tonight (Tuesday 20 February), in response to the effects of ex-Cyclone Gita.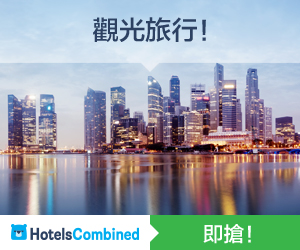 Westport fire service has been called out to multiple incidents where roofs have lifted, and powerlines fallen on to the ground, but the local fire station chief Alan Kennedy says the worst is yet to come.
Eastern Bay of Plenty Police investigating yesterday's homicide in Opotiki have arrested a 27-year-old Opotiki man this afternoon and charged him with motor vehicle offences.
He is assisting Police with our homicide inquiries.
The NZ Transport Agency is advising motorists of additional road closures in the South Island and urging drivers to delay trips if possible until the severe weather has passed.
At the first Environment and Community Committee meeting of the year today, councillors voted unanimously for the closure of all forested areas within the Waitākere Ranges Regional Park (with exceptions that will be consulted on in the coming weeks), and high-risk tracks in kauri lands of the
Chair of the Mackenzie Country Trust, Julia Mackenzie, has welcomed the report Mackenzie Basin - Opportunities for Agency Alignment completed by Dr Hugh Logan and John Hutchings launched today in Tekapo.
The Community and Public Health division of the Canterbury District Health Board has lifted its algal bloom health warning issued along the Hurunui River at State Highway 7 near the Balmoral Swimming Hole.