With four new retirement villages in various stages of planning, new research suggests Hawke's Bay can expect a $45 million economic boost and more than 300 new jobs, if they all pan out.Research carried out by PwC and commissioned...

Regional economic development minister Shane Jones is calling for a restructure at fraud-hit Waitangi National Trust before he hands over the cash for a new museum. Earlier this week a former financial manager, Wallace Tamamotu...
Prime Minister Jacinda Ardern is being urged to make her offer to take refugees directly to Nauru rather than Australia. World Vision New Zealand has launched a campaign to resettle 119 children and their families who are detained...

Tighter rules for University Entrance, which caused a sharp drop in the exam's pass rate in 2014, have lifted pass rates of students who made it through to university.A Ministry of Education study has found that 70.2 per cent...

Government officials and independent analysts are checking for signs of petrol companies palming off Auckland's fuel tax to the South Island, but industry insiders have indicated it may be inevitable.Transport Minister Phil Twyford...

COMMENT: Calls by politicians and other commentators for universities to be censured or financially punished if they do not allow "free speech" events on their campuses betray a profound lack of understanding of the complexity of...

New Zealand's judicial watchdog says there is a "spotlight" on bullying behaviour by judges, as new figures show nearly 900 complaints were made against individual members of the bench during the past three years.The numbers come...

COMMENT: We need to have more edgy conversations.I'm a journalist. I believe in the role of the media. So I'm ashamed to admit this. But since I started studying psychotherapy, I have found it hard to consume as much news as I...

Clear skies made for a frosty start to Sunday across much of New Zealand. MetService Meteorologist Peter Little commented, "The mercury dropped to -7.2C at Pukaki Aerodrome in the South Island, while in the North Island our weather station at South Waiouru dipped to -4.4C".
Bus travel has become a lot easier for Tauranga's visually impaired community, thanks to the new Bayhopper Transit App. The app, launched by Bay of Plenty Regional Council in May, has been used 84,000 times by passengers.
Police would like to hear from anyone with information about a reported aggravated robbery just south of Turangi yesterday afternoon.
The incident occurred about 4.30pm on Saturday 18 August on Atirau Road, near the Turangi Golf Course.
Police are attending a sudden death at Castle Rock near Whitianga.
Emergency services were called to the area shortly before 10.30am.
Inquiries are ongoing to understand the circumstances of the death which is being treated as unexplained.
Mental health workers at Nelson-based Gateway Trust will walk off the job on Tuesday, 21 August to protest years of delays in sorting out new employment conditions.
One person has died in a two-car crash on State Highway 2 at Whakamarama, Bay of Plenty.
Emergency services attended the scene shortly after 11:20am near Munro Road.
The sole occupant of one vehicle died at the scene.
Dunedin Police are appealing for information on an assault that happened in the city early this morning.
A male is understood to have approached a young woman from behind and assaulted her on Bath Street, central Dunedin, shortly after 1am.
The world famous Greenpeace flagship Rainbow Warrior is on its way to New Zealand for a tour of the country to celebrate the Government's recent oil ban and promote clean energy opportunities.
The kiwifruit industry is facing a shortfall of 7000 workers as it predicts it will double in value in the next ten years.
Primary teachers and principals have voted to extend strike action to a full day instead of a previously planned three-hour stoppage. Watch: NZEI's Louise Green on
Morning Report.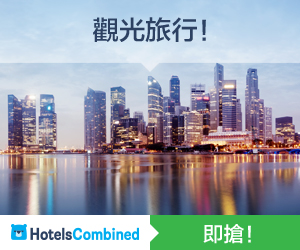 A major supplier of aluminium composite panels for high-rise buildings has pulled out of the government's troubled CodeMark scheme.
Crucial government statistics on international tourist spending have not been fit for purpose for some time, a tourism industry body says.
New Zealand's lack of services for sufferers of younger onset dementia is being challenged by a newly formed community group.
Tests for firefighting foam contamination are spreading outwards to encompass properties neighbouring Whenuapai airbase in west Auckland.
Gabriel Yad-Elohim's lawyer says her client was hearing voices and had only been out of Auckland Hospital's mental health ward for three days when he killed a man.
The Overseas Investment Office has approved the sale of more than 40,000 hectares of South Island high country land to a Czech businessman.