A drought affecting parched pockets of the country is expected to widen across the northern North Island over the next week, with no big rain-makers in sight. Science reporter Jamie Morton looks at some of the big questions. ...

Police Minister Stuart Nash has admitted that New Zealand has a gang problem, but believes that the Government have done a lot to tackle it.Following the two firearms incidents involving gangs in both Ruatoria and Napier over the...

Auckland Central MP Nikki Kaye says public transport must take priority over cruise ships after several ferries were forced to circle round the inner harbour for a cruise ship to berth.Kaye said the situation was unacceptable, saying...
Sea level rise is an imminent threat to certain areas of the Wellington Region, so how will locals adapt to changing landscapes - four university students from the US are here to find out.
Police are seeking the owner of an adventurous black cat that managed to get stuck on an Auckland motorway overpass.According to NZME reporter Tom Dillane, a crowd of people were seen trying to save the feline from the State Highway...

By RNZ A common seaweed could throw a lifeline to precious coral reefs, according to a new study from Victoria University of Wellington.This seaweed - called coralline algae - glues reefs together and helps protect them from...

Two promising mountaineers who died in a fall in Fiordland National Park in 2017 had sufficient skills and experience for the climb they were attempting, an inquest in Queenstown was told yesterday.Veteran Wanaka mountaineer Geoff...

Rotorua Lakes Council today opens up the Pukehangi Heights Plan Change for public submissions. The proposed Plan Change has moved to the submissions process following approval from the Ministry for the Environment for a Streamlined Plan Change Process to proceed.
The jury in the trial of a high-profile entertainment industry veteran charged with sexually assaulting three women who worked for him have retired to deliberate. Judge Russell Collins summed up the case for them this morning before...

New road safety measures are being introduced outside three Dunedin high schools to help make drivers more aware they are approaching pedestrian crossings and need to slow down.
National deputy leader Paula Bennett is dispelling rumours she went to the media before contacting Police about the break-in at the party's headquarters in Auckland. The news first broke on radio, when Bennett went on air at 9.46am...

The Department of Conservation (DOC), has approved a small scale "run of river" hydro power scheme on public conservation land near Whataroa in South Westland. The power plant will generate 1.89 MW.
Dangerous toxic algal blooms in rivers are on the rise. The question is - will the Government's new freshwater regulations, due mid-year, deal with the threat?
And do they recognise the link between these green nasties and chemical fertiliser?
Aerodrome Road will receive a full upgrade in March, as the Government's Provincial Growth Fund investment programme moves into its second year.
Back in September 2019 WeatherWatch.co.nz alluded to northern NZ catching Australia's dry - now even more dry weather is forecast.
THE STATE OF THE NATION:
In a ground-breaking asylum case, a UN human rights body has ruled that governments must take into account the human rights violations caused by the climate crisis when considering deportation of asylum seekers, said Amnesty International today.
The kiwifruit industry is facing a shortfall of 7000 workers as it predicts it will double in value in the next ten years.
Primary teachers and principals have voted to extend strike action to a full day instead of a previously planned three-hour stoppage. Watch: NZEI's Louise Green on
Morning Report.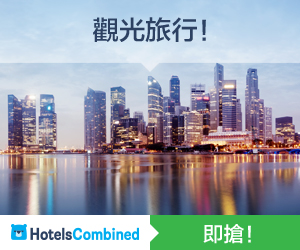 A major supplier of aluminium composite panels for high-rise buildings has pulled out of the government's troubled CodeMark scheme.
Crucial government statistics on international tourist spending have not been fit for purpose for some time, a tourism industry body says.
New Zealand's lack of services for sufferers of younger onset dementia is being challenged by a newly formed community group.
Tests for firefighting foam contamination are spreading outwards to encompass properties neighbouring Whenuapai airbase in west Auckland.
Gabriel Yad-Elohim's lawyer says her client was hearing voices and had only been out of Auckland Hospital's mental health ward for three days when he killed a man.
The Overseas Investment Office has approved the sale of more than 40,000 hectares of South Island high country land to a Czech businessman.