The tragic 2015 helicopter crash in Fox Glacier that killed seven people has caused an overhaul in the way safety inspectors are trained.The Civil Aviation Authority (CAA) today addressed the case at a press conference in Wellington,...
Delays and congestion are expected after a crash on Auckland's Southern Motorway. The NZ Transport Agency said about 9.35am a crash was blocking two lanes northbound after Market Rd. The NZTA's traffic camera showed a black SUV...

The Department of Conservation (DOC) and Te Roroa (kaitiaki over Waipoua Forest) have announced that the Four Sisters Walk has temporarily closed. This is due to the discovery of the kauri dieback pathogen, Phytophthora agathidicida (PA), in the near vicinity.
One person has been injured in a large fire at a car dealership near Queenstown.A police spokeswoman confirmed emergency services were alerted to a workshop fire at Macaulay Motors, which is in a shopping area at Five Mile, Frankton,...

Returning from a 7-day voyage to Doubtful Sound, researchers from Victoria University of Wellington have been gathering information that will help them to predict how global climate change might impact New Zealand's Fiordland ecosystems.
The Government will spend $7.7 million on upgrading and enhancing the SuperGold card after years of the scheme being "neglected".It will also be shelling out more than half a million dollars to pay for a digital literacy programme...

Today the international community has unlocked a new era of innovation by throwing out old ways of measuring the kilogram, ampere (electric current), kelvin (temperature) and mole (amount of substance), in favour of quantum physics.
Tweets were more accurate than polls in predicting the Australian election result, an expert says.Professor Bela Stantic, director of the Big Data and Smart Analysis Lab at Griffith University in Queensland, says an analysis of...

A New Zealand man has reportedly died in a hotel room in Cambodia.According to Cambodia Police, 46-year-old Jann Nicholas Hazlett, known as Nick, died of a heart attack on May 18.He was found in a hotel room at the Khavi Villa,...

Police would like to hear from anybody who was in, or passing through, the Waimumu area south-west of Gore, between Sunday 21 and Sunday 28 April 2019 following the theft of hundreds of sheep last month.
A light rail advocate believes the light rail route proposed in Wellington's new transport plan would be one of the worst in the world.The $6.4 billion Let's Get Wellington Moving plan makes a mass transit spine from the railway...
The southerly over NZ today is warmer than average - because it really comes out of Australia (+2 Maps)
A truly massive belt of high pressure will this week influence New Zealand's weather starting today and not leaving until next Tuesday (8 days from now). It is by far the largest high pressure system in our part of the world so far this year.
New Zealand's first shelter dedicated to housing pets affected by family violence is being built. Pet Refuge will provide a temporary safe haven for pets, while their owners escape abuse. The initiative comes as new research from Women's Refuge reveals harrowing stories of animal abuse.
One person has received severe burns in a fire at a commercial building in Pukekohe.Emergency services are currently at the fire on Crosbie Rd. A Fire and Emergency spokesman said they received multiple calls to the fire at a...

Having all four of her children attend Maidstone Intermediate, Heather was interested in understanding how their school was run. "I wanted to give back to the schools that my children had been at, and I wanted to meet new people.
The kiwifruit industry is facing a shortfall of 7000 workers as it predicts it will double in value in the next ten years.
Primary teachers and principals have voted to extend strike action to a full day instead of a previously planned three-hour stoppage. Watch: NZEI's Louise Green on
Morning Report.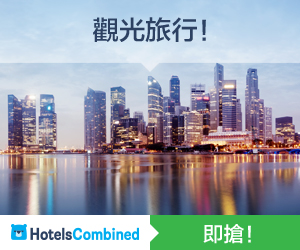 A major supplier of aluminium composite panels for high-rise buildings has pulled out of the government's troubled CodeMark scheme.
Crucial government statistics on international tourist spending have not been fit for purpose for some time, a tourism industry body says.
New Zealand's lack of services for sufferers of younger onset dementia is being challenged by a newly formed community group.
Tests for firefighting foam contamination are spreading outwards to encompass properties neighbouring Whenuapai airbase in west Auckland.
Gabriel Yad-Elohim's lawyer says her client was hearing voices and had only been out of Auckland Hospital's mental health ward for three days when he killed a man.
The Overseas Investment Office has approved the sale of more than 40,000 hectares of South Island high country land to a Czech businessman.