A Papamoa resident who went outside to find out what the commotion was "scrambled back inside" when a car came smashing into a deck she had been standing on. The woman, who would only be named as Hannah, said she was stunned to...
A group fight has broken out in Huntly with people wielding machetes and baseball bats.Police were called to the fight on Semple St at about 11.05am today following a number of calls from concerned residents.There were about 15...
Water supplies to nearly 600 Taupō residents have been reinstated now that algae has tested non-toxic.
The managing director of Briscoes is appealing a decision which means he won't be able to land his helicopter at his new home whenever he likes.
Jacinda Ardern's offer to help the refugees on Manus Island and Nauru is being called "naive virtue-signalling" that will just entice people smugglers to risk more lives by attempting the perilous ocean journey. Conservative Australian...
Opinion -
Another year is coming to an end - time for
Toby Manhire
and
Toby Morris
to dish out awards for the year's greatest and grottiest achievements.
The two people rescued after a car was driven into the water at Pilot Bay yesterday are recovering in Tauranga Hospital. A hospital spokesman said the pair, an 89-year-old man and an 89-year-old woman, were recovering in a ward...
A toxin-producing species of algae bloom has been identified during provisional screening of samples collected from Halletts Bay over the weekend.
Queenstown Lakes District Council is gearing up for another busy summer, with warm weather expected to bring record numbers of visitors to the region yet again.
Easter Sunday trading has been approved in Dunedin, in time for an influx of visitors to next year's Ed Sheeran concerts.
A Kiwi philanthropist and rich-lister is offering to facilitate a tropical holiday for a young cancer patient who has raised thousands of dollars for others.Eva McGauley was just 15 when she was diagnosed with a nasopharyngeal cancer...
Taupō District Council has reinstated its water intakes for Hatepe and Motuoapa.
Auckland City is a vibrant, lively and exciting place over the Summer period and police are encouraging revellers to have fun, enjoy their holiday but do it safely and responsibly.
Another popular act from past Warbirds Over Wanaka International Airshows has been confirmed for next Easter's 30th Anniversary event.
Internationally-renowned Frazer Briggs and his model aircraft will be back at Wanaka after his last appearance at the 2012 Airshow.
Residents have been left to pick up the pieces the morning after a big fight broke out in Papamoa where people used sticks, garden tools and bats as weapons. Two fences in Lyn Grove have been mown down and residents dressed in their...
Fiordland - one of the wettest places on earth - has had less rain that desert parts of central Australia over the past 30 days.
A man at the centre of an armed offender squad callout in Papamoa after he tried to harm himself with an air pistol has admitted sexual offences against two young people.Former Papamoa Scout Group leader Graham William Morine, 76,...
Police and other emergency services were called to a crash on Castlepoint Road this morning at about 9.20am
A car and a motorcycle have collided and the rider has suffered critical injuries.
Police are currently initiating a scene examination.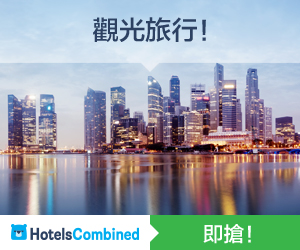 Prime Minister Jacinda Ardern wants National's support for a new law that will "take the politics out of poverty" and bind future Governments to set targets to reduce child poverty.And she says the Government's families package,...
The Insurance Council of New Zealand is urging New Zealanders to take steps to protect their homes from thieves this Christmas.
A question mark hangs over some bus services in west Auckland where one operator is trying to quit routes months into a new contracting regime.
One resident say they called police when they saw people carrying and waving around what looked like fence palings at the Papamoa address.
Prime Minister Jacinda Ardern worries about foreign influence, but says electoral laws in NZ are strong.
Tauranga Eastern Link Toll Road and the Cambridge section of the Waikato Expressway now have a 110km/h speed limit.