Lily Hillary is determined to conquer Mt Everest, just like her grandad did, in 2020.It's been 65 years since Sir Edmund Hillary became the first person to summit the world's highest mountain. He died in 2008 at the age of 88 from...
A woman says detectives joked and treated her "like a piece of scum" just hours after the Beast of Blenheim tried to rape her in the 1970s.Twenty years later, in 1996, as Stewart Murray Wilson went to trial, she again went to police...

It all started about three months ago. Duncan Scowen was doing his usual busking gig outside a supermarket when a man approached him and, sheepishly asked him if he could take some money."I don't know for sure if he was homeless...

Simon Bridges' mother says she didn't bring her son up to swear, following his explosive assessment of his West Coast-based list MP's abilities. The National party leader called Maureen Pugh "f***ing useless" in a recorded conversation...

If you have a spare 2640 hours to volunteer in a hut on an uninhabited Auckland island this summer then the hihi bird needs you.That's the pitch of the Department of Conservation volunteer role for a volunteer to work 110 days...

Teenage parents Lovey Grant and Dshay Tanirau celebrated the birth of their son three weeks ago. But now they are preparing for his funeral. The young couple, from Wellington, have been told by doctors at Auckland's Starship Hospital...

The consortium planning to build a $1.8 billion waterfront stadium at "zero cost to ratepayers" has sought $4 million from Auckland Council.Auckland Stadium Consortium chairman Dave Wigmore has confirmed making a request to council...

Takotoroa Māreikura had just moved to Hamilton the week she was found with critical injuries in a suburban street.The 24-year-old woman was rushed to Waikato Hospital after she was found in Charlemont St on September 29. She...

Police have located the man who had been reported missing after not returning to his Rotorua home when expected.
He contacted his family a short time ago.
He is safe and well in Napier and speaking with Police.
Police searching for 63-year-old Queenstown man Alan Wilson have located what is believed to be a body under his boat at Frankton Marina at approximately 8pm.
It was located using underwater camera gear.
Police are making enquiries to try and locate a man who has not returned to his home in Rotorua when expected.
The man was last seen in Hastings at around 10pm last night and he was driving to Rotorua.
A Wellington Lotto player will be popping the champagne this long weekend after winning $1 million with Lotto First Division in tonight's live Lotto draw.
The winning ticket was sold at Countdown Newtown in Wellington.
Police are appealing for information on missing 63-year-old Queenstown man Alan Wilson who hasn't been seen since around 2:30pm yesterday.
Alan rang a friend in good spirits while he was working on his boat at the Frankton Marina around 7:45pm last night.
Emergency services are at the scene of a serious crash on SH1, south of Whangarei at Oakleigh.
Two cars crashed at around 4.50pm this afternoon and both lanes of the road are blocked.
Initial indications are that three people have been injured.
One person can now be confirmed as deceased after a motorbike collided with a car on Scown Road, Waikato last night, 19 October.
The crash occurred around 7.30pm.
The motorcyclist unfortunately died at the scene.
The female driver of the car had minor injuries.
Massey's School of Agriculture and Environment has named its top students of the year at their annual Agriculture Awards Dinner.
The kiwifruit industry is facing a shortfall of 7000 workers as it predicts it will double in value in the next ten years.
Primary teachers and principals have voted to extend strike action to a full day instead of a previously planned three-hour stoppage. Watch: NZEI's Louise Green on
Morning Report.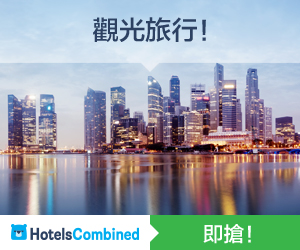 A major supplier of aluminium composite panels for high-rise buildings has pulled out of the government's troubled CodeMark scheme.
Crucial government statistics on international tourist spending have not been fit for purpose for some time, a tourism industry body says.
New Zealand's lack of services for sufferers of younger onset dementia is being challenged by a newly formed community group.
Tests for firefighting foam contamination are spreading outwards to encompass properties neighbouring Whenuapai airbase in west Auckland.
Gabriel Yad-Elohim's lawyer says her client was hearing voices and had only been out of Auckland Hospital's mental health ward for three days when he killed a man.
The Overseas Investment Office has approved the sale of more than 40,000 hectares of South Island high country land to a Czech businessman.