The investigation into unexplained spending by the former chief executive of Waikato District Health Board raised questions about expenses he claimed associated with a woman who was not his wife. The Herald understands the investigation...
At just 15 years of age, Jessica Collins was already on the youth benefit and had moved out of home. Her only goals in life were to make it to her 18th birthday and not be barefoot and pregnant.Now, aged 19, Collins is studying...
A Kiwi weight-loss blogger has revealed her brutal gang rape in an attempt to show other women they are not alone in their experiences of sexual abuse.Simone Anderson, who famously lost 92kg and documented her journey to her 300,000...
Even an educated, white Kiwi woman who belongs to the top 1 per cent of income earners hasn't escaped sexual abuse. Media have reported in the past few days about the "Me too" phenomenon where women all over the world have expressed...
A man who blackmailed a 15-year-old girl into sending him naked photos while he was on home detention for nearly identical offending has had his sentence reduced on appeal.Jacob Kirby-Parker was given a home detention sentence in...
Canterbury university students are outraged after the residents association chair said student accommodation was turning the area into a slum.
Mark Lundy was staring down the barrel of bankruptcy at the time his wife died and that was his motive for killing her, the Crown has argued.
Local residents are opposing the Wellington City Council's plan to increase the freedom camping site on the Evans Bay Marina.
Scientists around the world came together to make what might be the discovery of the year - mysterious cosmic ripples from the spectacular collision of two neutron stars, 130 million years ago. Science reporter Jamie Morton explains....
New Zealand First leader Winston Peters says he will be in a position tomorrow afternoon to make "an announcement on the result of negotiations" following the 2017 election.Peters released a statement this evening, saying that he...
A disabled teenager who died at a pool in New South Wales yesterday after suffering a medical episode had been fighting for years to recover from a bike accident, his Kiwi mum says.Pono Wairua Aperahama, 17, died at Lambton Pool...
The America's Cup and the Ranfurly Shield are on public display together today in New Plymouth in what's believed to be a first.
Police are appealing a decision to allow a former military spy who stole the equipment to walk away without conviction.
The Waitangi Tribunal has turned down a request for a hearing over the Crown's withdrawal from pre-settlement talks with Ngāpuhi.
A new partnership between the Department of Conservation and Christchurch Helicopters to help save our rarest forest bird, the orange-fronted parakeet/kākāriki karaka, was announced at an event in Christchurch today.
Council incompetence is to blame for the loss of a waterfront road to coastal erosion, residents of the Southland town of Colac Bay say.
Taking a probiotic during pregnancy may help prevent postnatal depression and anxiety, a New Zealand study has found.
The Community and Public Health division of Canterbury District Health Board has issued a health warning after potentially toxic blue-green algae (planktonic cyanobacteria) was found in Lake Forsyth/Te Roto o Wairewa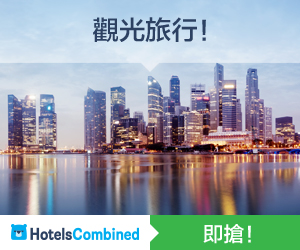 Palmerston North City Council is calling on residents to bring their ideas and enthusiasm to community workshops about the creation of village gateways, being held through the end of October to early November.
The upcoming insurance season for the Pacific Catastrophe Risk Insurance Company (PCRIC) anticipates a ten-fold increase in premium volume for climate- and seismic-related insurance it provides to Pacific Island Countries.
A harbour surveillance programme on the Coromandel Peninsula has led to the quick identification of the marine pest fanworm, preventing its spread to other vessels.
Safety in and around your home will be the focus of an exciting event in Porirua's city centre next week.
The reconstruction of Maraekakaho Rd, between Francis Hicks Avenue and Southampton Street West, will start on Monday.
Rural GP and Royal New Zealand College of GPs president Dr Tim Malloy has been appointed chairperson of the newly created PRIME National Committee.