Two people are in a critical condition after two separate crashes in the Waikato.Northern fire communications shift manager Scott Osmond said the first crash occurred about 5km south of Matamata at the intersection State Highway...

Emergency services are attending a partial collapse of a large warehouse in Hastings.The building is believed to be the former Whakatu cool store near Mega Mitre 10 on Caroline Road.Photographs show the roof has caved in and the...

An encounter with a bat and a monkey eating sunglasses are among some of the stranger travel insurance claims received in the past year.Southern Cross Travel Insurance has released a list of unusual claims, with cases involving...

Increased water use and predictions of a long hot summer will see a restriction on the use of sprinklers in the Taupō District from today.
A woman who lost her partner in a farm incident has launched a book to keep children safe on the farm.
An anti-bullying project has won a group of young prisoners from Hawkes Bay Regional Prison a national award, along with a host of accolades.
The BP staff held up at gunpoint remain "quite shaken" after the overnight robbery.Police are still looking for two men who robbed the Te Ngae Rd BP at 2am.A police media spokesman said the men were armed with a firearm and "made...

Attribute to Sergeant Andrew Lyes
Additional charges have been laid following the Armed Offenders Squad callout in Westport on Saturday.
The callout was in relation to an incident on Thursday where a man was threatened with a sawn off firearm and kidnapped following a dispute.
A judge has addressed the grieving family of slain British backpacker Grace Millane, saying "your grief must be desperate".And the accused was labelled a "scumbag" by a person in the public gallery as he appeared before the court...

The Invercargill City Council is to discuss issues around the business house development at 20 Don Street at a full Council meeting tomorrow.
The NZ Transport Agency is completing the work necessary for designations to be put in place for a new road alignment between Warkworth and Wellsford.
Upgrade work on the busy Kenepuru Drive/Raiha Street intersection has been brought forward by two years, without affecting the timing of other major roading work in Porirua City.
Wellington's summer attractions just got better with the launch of the Greater Wellington Great Outdoors (GWGO) programme, adding to the astonishing line-up of things to do in the region right through until next March.
One of the last people to see Grace Millane alive has spoken to the Herald exclusively about the young British backpacker's unfinished plans to explore the South Island.The police homicide inquiry into Millane's disappearance...

New Zealand is considered a safe country to visit, but a number of tourists have died violently during their stay here.Grace Millane, 22, a British tourist, was allegedly murdered. • Kayo Matsuzawa, 29, a Japanese woman...

Opposition leader Simon Bridges says he is "unfazed" by the latest tranche of internal National Party information that has been leaked to media. Speaking to RNZ this morning, Bridges called the leaked details of party policies "minor...
The kiwifruit industry is facing a shortfall of 7000 workers as it predicts it will double in value in the next ten years.
Primary teachers and principals have voted to extend strike action to a full day instead of a previously planned three-hour stoppage. Watch: NZEI's Louise Green on
Morning Report.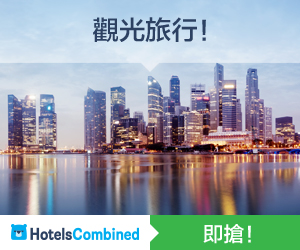 A major supplier of aluminium composite panels for high-rise buildings has pulled out of the government's troubled CodeMark scheme.
Crucial government statistics on international tourist spending have not been fit for purpose for some time, a tourism industry body says.
New Zealand's lack of services for sufferers of younger onset dementia is being challenged by a newly formed community group.
Tests for firefighting foam contamination are spreading outwards to encompass properties neighbouring Whenuapai airbase in west Auckland.
Gabriel Yad-Elohim's lawyer says her client was hearing voices and had only been out of Auckland Hospital's mental health ward for three days when he killed a man.
The Overseas Investment Office has approved the sale of more than 40,000 hectares of South Island high country land to a Czech businessman.