More than 20 fire appliances are helping battle a massive blaze that has engulfed Sky City's International Convention Centre which is currently under construction.Specialist vehicles are even being called in from around the region...
The owners of two Hamilton liquor stores have been ordered to pay a record fine for underpaying and overworking vulnerable employees.Husband and wife Paramjeet Singh Parihar and Kuldip Kaur Parihar, who owned two Super Liquor stores...

Workers fled for their lives as a massive inferno enveloped the under-construction Sky City International Convention Centre.A worker at the scene said nobody knew what had happened. They suspected the fire had started on the roof...

Hundreds of Aucklander have flooded social media with staggering photos and videos of a fire that has engulfed the SkyCity Convention Centre.Thick black smoke billowing from the building can be seen across the city. READ MORE:...

The disappearance of 27-year-old Jessica Boyce is now been treated as a homicide.Boyce was last seen in Renwick on Tuesday, March 19, driving a red Holden Rodeo ute.Police located her vehicle at the Lake Chalice car park in the...

Watch live: Construction workers fled for their lives as a massive fire broke out on the top of the $700 million SkyCity Convention Centre in downtown Auckland.Thick black smoke is billowing from the building and can be...

Doctors are warning people not to "drink and ride", with new figures revealing booze to be a factor in more than a quarter of e-scooter injuries dealt with by Auckland's main emergency department.Amid an explosion in popularity,...

COMMENT: By Andrew Dickens, Newstalk ZB host So I have an announcement to make: I have prostate cancer. I will be having a radical prostatectomy to remove my prostate on November 20.I'm not telling you this to gain your sympathy...

Police are now treating the disappearance of 27-year-old Jessica Boyce as a homicide.
Jessica was last seen in Renwick on Tuesday 19 March, driving a red Holden Rodeo ute.
The vehicle was located at the Lake Chalice car park in the Richmond Ranges on Friday 22 March.
Injuries from electric scooters in the Auckland region cost the health system upwards of $1 million in less than a year, a study from the University of Auckland shows.
Open Polytechnic's new Continuing Professional Development course (CPD) for financial advisers is now open for enrolment.
Have you picked up Mike McClennan?
Police are continuing to search for the missing 75-year-old but are once again reaching out to our public for assistance.
The MetService have issued a Strong Wind Watch for our District (and the whole of the East Coast of the North Island from East Cape to Wellington) from 9:00am to 6:00pm on Wednesday; forecasting that South to Southwesterly winds may approach severe gale in exposed places.
Summer may not have arrived just yet, but Surf Life Saving New Zealand's volunteers have already been busy saving lives.
The essence of Marlborough's wine success is terroir. Unique environmental contexts produce our world-renowned Sauvignon Blanc, Pinot Noir and many other varietals in burgeoning demand. A critical aspect of terroir is the soil on a vineyard site.
Greater Wellington Regional Council takes another step towards its carbon neutral by 2030 goal by providing regional park rangers with electric bikes.
The kiwifruit industry is facing a shortfall of 7000 workers as it predicts it will double in value in the next ten years.
Primary teachers and principals have voted to extend strike action to a full day instead of a previously planned three-hour stoppage. Watch: NZEI's Louise Green on
Morning Report.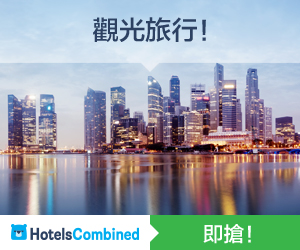 A major supplier of aluminium composite panels for high-rise buildings has pulled out of the government's troubled CodeMark scheme.
Crucial government statistics on international tourist spending have not been fit for purpose for some time, a tourism industry body says.
New Zealand's lack of services for sufferers of younger onset dementia is being challenged by a newly formed community group.
Tests for firefighting foam contamination are spreading outwards to encompass properties neighbouring Whenuapai airbase in west Auckland.
Gabriel Yad-Elohim's lawyer says her client was hearing voices and had only been out of Auckland Hospital's mental health ward for three days when he killed a man.
The Overseas Investment Office has approved the sale of more than 40,000 hectares of South Island high country land to a Czech businessman.