The helicopter pilot hospitalised after a crash while fighting the Tasman bush fire yesterday has been revealed as industry "legend" Bill Reid. Experienced pilot Reid's helicopter, which was carrying a monsoon bucket, suffered what...

A man who went to police claiming he was assaulted was allegedly earlier thrown out of a Queenstown bar for making racial slurs towards a group of Polynesian men on a stag do.Sergeant Steve Watt said a man contacted police on Saturday...

The estimated resident population as at 31 December 2018 is 4.93 million, up from 4.84 million in December 2017, Stats NZ said today.
The annual population growth rate was 1.7 percent.
Central Lakes Trust launches online applications with over $300,000 granted in the first funding round for the 2019 calendar year.
Grants Manager, Vicci Lawrence says applicants can now easily track the progress of their application and manage their grant.
The Government will spend $20 million through the Provincial Growth Fund (PGF) to develop and expand predator control methods which will reduce the use of 1080 across the country.The funding was provided to Predator Free 2050, a...

A comprehensive new report from ActionStation launched Monday examines the harm that unmoderated and under-regulated online platforms are causing New Zealanders.
COMMENT: Surely it can't just be me that sees the absolute absurdity of Eden Park and its financial woes. For those in Auckland it's a city-wide disgrace that we should all be embarrassed about. For those outside of Auckland we...

Motueka firefighters have managed to prevent a likely catastrophic blaze at a coolstore today by containing a fire an adjacent shed.Fire and Emergency NZ shift manager Riwai Grace said smoke from the 3m x 4m shed fire was so big...

As many as 1000 houses in Northcote are without power due to a fault on Vector's network. Fire Emergency New Zealand (Fenz) responded to the issue on Akoranga Dr after reports of a loud bang around 7.50am. Staff arrived to find...

Te Kāhui o Taranaki and the Department of Conservation (DOC) are pleased to announce the appointment of Wayne Capper into the unique and newly developed role of Kaitiaki Whenua Ranger.
Weekday lifeguard patrols have been reinstated on Tauranga beaches from today after a series of off-duty rescues.Chase Calahane, Surf Life Saving New Zealand eastern region lifesaving manager, said off duty lifeguards made an estimated...

A New Plymouth house at the centre of an armed offenders squad callout has been burned to the ground.Police this morning confirmed the Paritutu Rd property, which a witness says was "levelled" by the blaze, was the same house which...

Cyclone Oma is stumping some computer models with two of the most trusted cyclone forecast models taking oposing views about the future track of the storm.
There will be no restricted access for residents of the Teapot, Eves and Redwood Valleys today.
Civil Defence Controller Roger Ball said this was because of high winds and the associated extreme fire danger.
A pedestrian has been critically injured after being struck by a truck in Spring Creek, Blenheim just after 6am today.
The crash occurred near the intersection of Hillocks Road and Rapaura Road.
One person has died following a crash on Massey Road, Reporoa this evening.
No-one else was injured in the single vehicle crash which was reported to Police shortly after 8.30pm.
A police investigation into the circumstance of the crash is ongoing.
The kiwifruit industry is facing a shortfall of 7000 workers as it predicts it will double in value in the next ten years.
Primary teachers and principals have voted to extend strike action to a full day instead of a previously planned three-hour stoppage. Watch: NZEI's Louise Green on
Morning Report.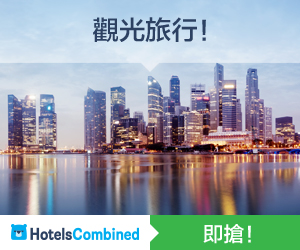 A major supplier of aluminium composite panels for high-rise buildings has pulled out of the government's troubled CodeMark scheme.
Crucial government statistics on international tourist spending have not been fit for purpose for some time, a tourism industry body says.
New Zealand's lack of services for sufferers of younger onset dementia is being challenged by a newly formed community group.
Tests for firefighting foam contamination are spreading outwards to encompass properties neighbouring Whenuapai airbase in west Auckland.
Gabriel Yad-Elohim's lawyer says her client was hearing voices and had only been out of Auckland Hospital's mental health ward for three days when he killed a man.
The Overseas Investment Office has approved the sale of more than 40,000 hectares of South Island high country land to a Czech businessman.