Test your brains with the Herald's afternoon quiz. Be sure to check on nzherald.co.nz tomorrow for another trivia fix. Android users please click here ‌ To challenge yourself with more quizzes, CLICK HERE.
Latest monitoring results show Taranaki is maintaining the significant improvements in freshwater ecological health that it has won in recent years.
There are more options for people wanting to use public transport to get around Auckland.
People are being asked not to gather food from the upper Waikato River until further notice.Ngati Tahu – Ngati Whaoa Runanga Trust, supported by Te Arawa River Iwi Trust, has placed a rāhui from Te Waiheke o Huka (Huka Falls)...

A Waikanae man has played a key part in helping a team win a global deep sea technologies competition.Robin Falconer was advisor to the GEBCO-NF (Nippon Foundation) Alumni team which won the Shell Ocean Discovery XPRIZE challenge.Part...

A Christchurch man has been prosecuted by SPCA after he failed to ensure that the physical, health and behavioural needs of his horse were met by failing to provide proper and sufficient food.
A framed picture of Wellington man Samuel Fischer sits next to his mother as an inquest into his death begins in the capital. Coroner Peter Ryan is holding an inquest into the cause of death of the 34-year-old, who died in the care...

Horrifying footage has emerged of a near-miss between a reckless driver of a small truck and a shocked bus driver on a motorway near Warkworth.Video taken at the bottom of Windy Ridge on State Highway 1 shows the driver of a small...

The Government's internal watchdog says an Inland Revenue survey asking for people's political preferences was disappointing and "ill-judged". But the State Services Commission (SSC) said it had found no evidence to suggest that...
This is a correction of the media release issued by SAFE on the morning of July 23, 2019.
A truck and car crash early this morning has kept a highway closed three hours later. The collision happened just before 9.30am on the Coatesville-Riverhead Highway, in Auckland. Police said there were no reports of any serious...

Viral photo app FaceApp has taken the world by storm. Launched in 2017, the app has recently enjoyed mass popularity largely because of Hollywood celebrities posting their humorous edited pictures online.FaceApp uses "neural network"...

A partnership between Massey University and Affirming Works - an organization to empower Pasifika youth - has been invited to hold its annual conference at Parliament next year.
Northern royal albatross/toroa is back in the spotlight as a new Royal Cam star prepares to take to the skies this summer.
Back by popular demand, the annual competition to name a northern royal chick at Pukekura/Taiaroa Head is now in its fourth year.
The Annual Appeal week for Assistance Dogs New Zealand is August 5th-11th but not many people are aware of just what the ADNZ charity does in the community.
The two Greenpeace climbers who are scaling the outside of the tallest building in Wellington have unfurled the first of a series of banners.
The kiwifruit industry is facing a shortfall of 7000 workers as it predicts it will double in value in the next ten years.
Primary teachers and principals have voted to extend strike action to a full day instead of a previously planned three-hour stoppage. Watch: NZEI's Louise Green on
Morning Report.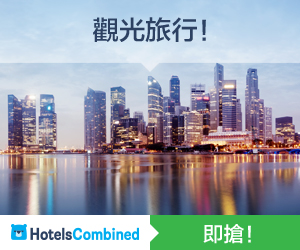 A major supplier of aluminium composite panels for high-rise buildings has pulled out of the government's troubled CodeMark scheme.
Crucial government statistics on international tourist spending have not been fit for purpose for some time, a tourism industry body says.
New Zealand's lack of services for sufferers of younger onset dementia is being challenged by a newly formed community group.
Tests for firefighting foam contamination are spreading outwards to encompass properties neighbouring Whenuapai airbase in west Auckland.
Gabriel Yad-Elohim's lawyer says her client was hearing voices and had only been out of Auckland Hospital's mental health ward for three days when he killed a man.
The Overseas Investment Office has approved the sale of more than 40,000 hectares of South Island high country land to a Czech businessman.