Powerball's $8 million prize may have eluded players tonight, but Lotto has still produced two big winners.A player from New Plymouth has won First Division's million dollar prize.The winning ticket was sold on MyLotto to a player...

A two-year-old girl is lucky to have escaped with only cuts to her face after being hit by a fence panel that flew across the street before smashing through the bedroom window and landing on top of her and her mother. The little...

Trains are back up and running ahead of the Super Rugby final at Eden Park tonight.Auckland Transport this afternoon tweeted that there were cancellations to rail services on the southern and eastern lines because of the tornado...

This story was originally published by The Spinoff A draft plan that increases by 50 per cent the amount of inner Wellington shielded from new dense housing is set to face a tough week in council, writes Justin Giovannetti. There's...

The toughness of one of Hawke's Bay's greatest annual rugby matches was again there in truckloads as the Hastings Boys' High School first fifteen won their big game against Napier Boys' High School today.In rain and surrounded by...

Test your brains with the Herald's afternoon quiz. Be sure to check back on nzherald.co.nz for the morning quiz tomorrow. To challenge yourself with more quizzes, CLICK HERE.
They may look cute and cuddly but Dama Wallabies are quite the opposite. The menacing marsupials are officially classified as an 'unwanted organism' in the Biosecurity Act. "We've had wallabies in the Rotorua area for over 100...
State Highway 1 north of Auckland was closed after a crash that left one person critically injured.A car and truck collided about midday at the intersection of State Highway 1 and Welch Dr, Warkworth.A man in his 80s was seriously...

Caring organisations around Aotearoa New Zealand will be holding fundraisers and community hui this weekend to mark World Refugee Day 2021.
Children with the most to gain from quality early childhood education (ECE) risk missing out as a report finds Aotearoa has some of the most expensive childcare in the world, Children's Commissioner Andrew Becroft says.
The off button on automation at Ports of Auckland has been pressed until further notice, and there needs to be answers, says the Maritime Union.
NZEI Te Riu Roa says a new report shows urgent action must be taken to improve access to early childhood education.
There were hongis, hugs and handshakes as eleven Tararua residents realised their dream of becoming New Zealanders at ceremonies held in Pahiatua and Dannevirke.
Queenstown Lakes District Council (QLDC) is constructing a new water treatment plant in Shotover Country.
Pukeahu National War Memorial Park in Wellington will host the commemoration to mark the 71st anniversary of the Korean War on Friday 25 June.
In order to address community safety concerns, work has commenced on the installation of trial traffic calming measures along Willowpark Road North, covering the Mayfair School and Bill Mathewson Park frontages.
The kiwifruit industry is facing a shortfall of 7000 workers as it predicts it will double in value in the next ten years.
Primary teachers and principals have voted to extend strike action to a full day instead of a previously planned three-hour stoppage. Watch: NZEI's Louise Green on
Morning Report.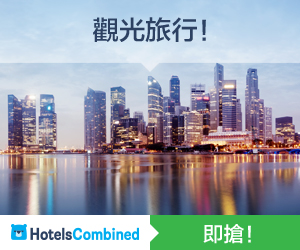 A major supplier of aluminium composite panels for high-rise buildings has pulled out of the government's troubled CodeMark scheme.
Crucial government statistics on international tourist spending have not been fit for purpose for some time, a tourism industry body says.
New Zealand's lack of services for sufferers of younger onset dementia is being challenged by a newly formed community group.
Tests for firefighting foam contamination are spreading outwards to encompass properties neighbouring Whenuapai airbase in west Auckland.
Gabriel Yad-Elohim's lawyer says her client was hearing voices and had only been out of Auckland Hospital's mental health ward for three days when he killed a man.
The Overseas Investment Office has approved the sale of more than 40,000 hectares of South Island high country land to a Czech businessman.