Earlier this year, Lucas Jackson, a photographer with Reuters, joined a team of scientists affiliated with a NASA project named Oceans Melting Greenland (OMG) and traveled with them to the Greenland ice sheet and fjords. Jackson photographed the researchers as they set up their scientific equipment and took readings to help understand the ongoing impact of the melting glaciers, and map out what to expect in the future. Jackson says: "For both journalists and scientists, climate change is difficult to document. It most often happens imperceptibly—a tenth of a degree increase in temperature, a few less inches of rain, a slowly melting ice sheet."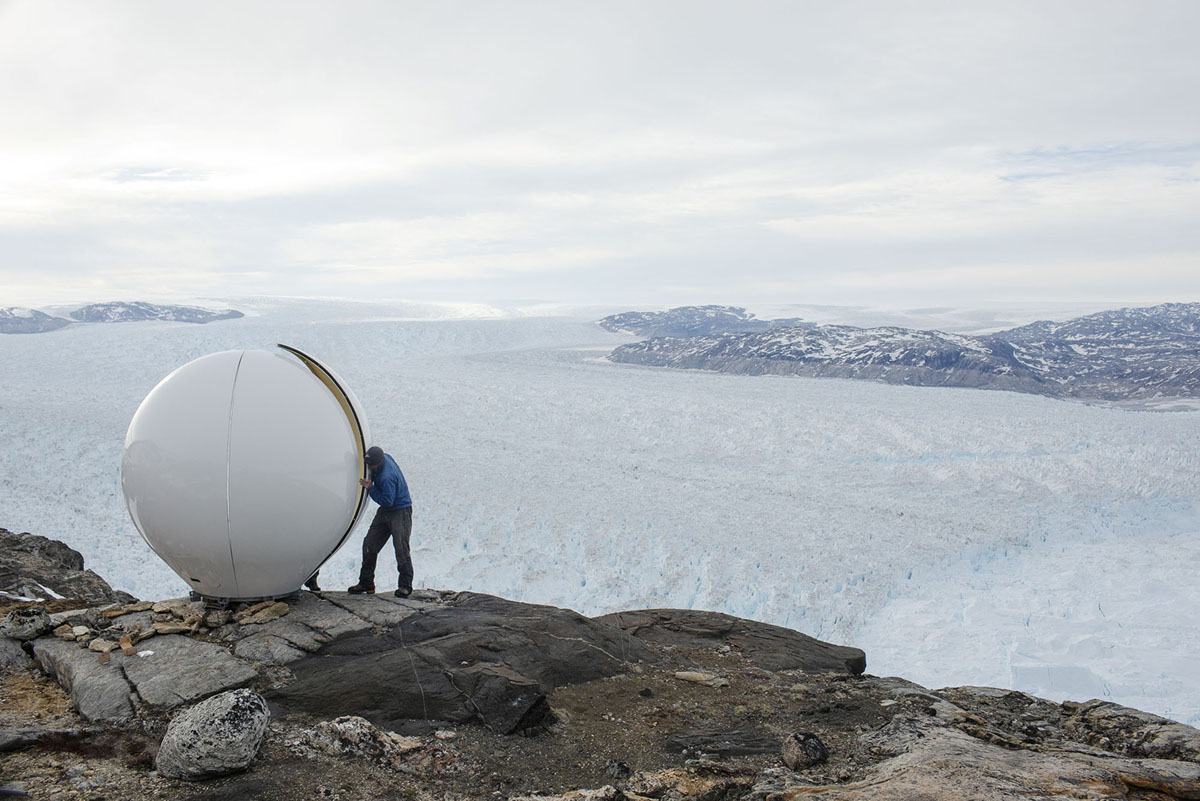 As Hurricane Florence passes out of the area, the floodwaters from the record rainfall continue to threaten some parts of North and South Carolina, with major rivers expected to reach their peak flood levels in the next few hours or days. For much of the past week, residents have been evacuating or fleeing from Florence, many of them carrying their beloved furry companions. Dogs, cats, and other animals that were left behind, or were caught in the storm, are now being rescued and cared for by owners, neighbors, and first responders.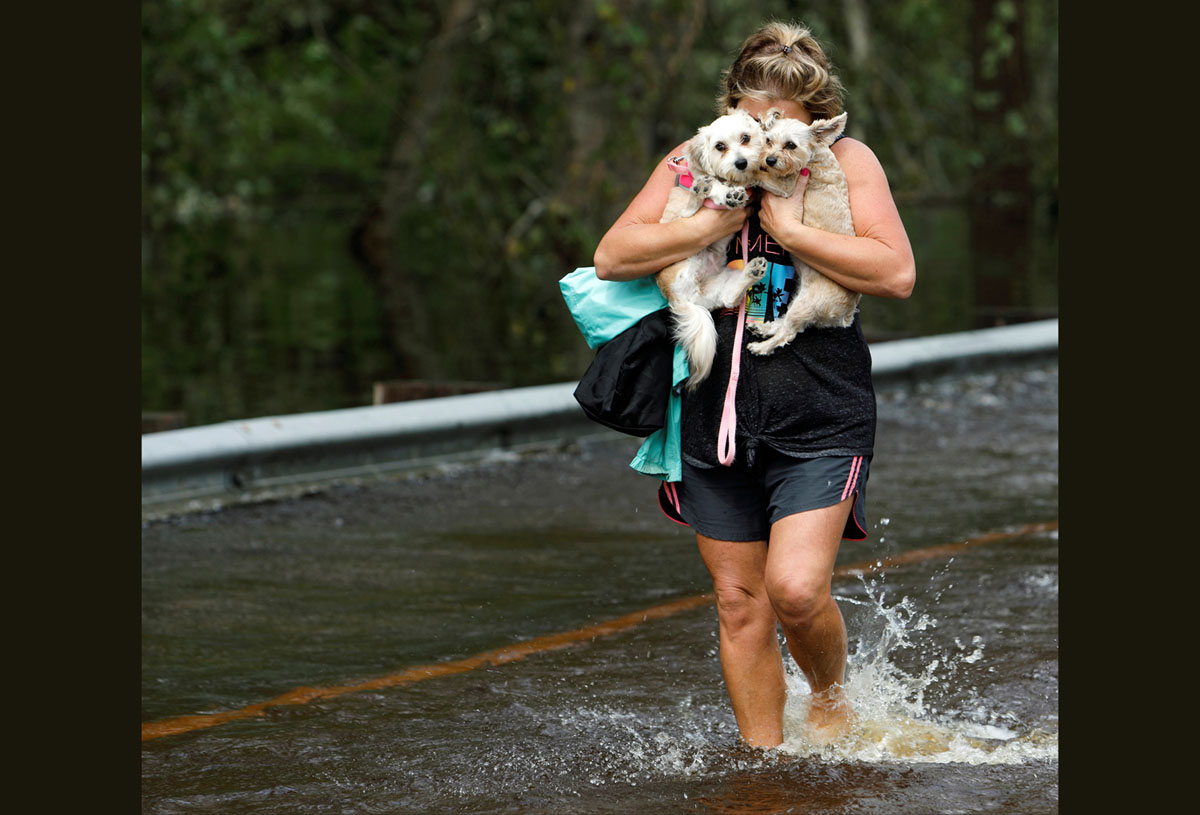 Typhoon Mangkhut, also known as Ompong in the Philippines, began forming in the Pacific Ocean 10 days ago and quickly intensified to a Category 5–equivalent super typhoon with sustained winds of 125 miles an hour by September 11. Its path took it westward, across the Philippines, then into Hong Kong and southeastern China, where it has now been downgraded to a tropical storm after tearing up villages and cities, flooding coastlines and plains, and causing massive landslides. At least 50 people are known to have been killed by Mangkhut so far, most in the Philippines. Reuters reports that China's meteorological administration said Mangkhut was one of the 10 biggest storms to hit southeastern China since 1949.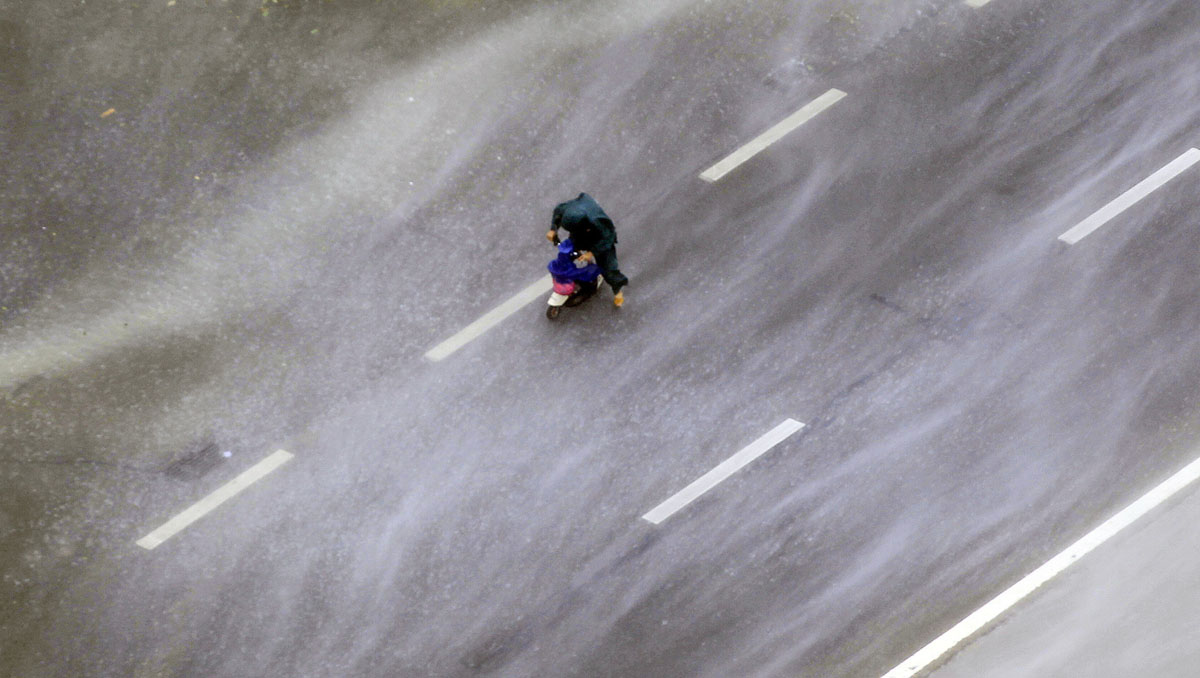 Hurricane Florence has now weakened to a tropical depression, and forecasters are warning of continued heavy rainfall and flooding still to come. When the hurricane came ashore on Friday, the National Hurricane Center said it had sustained winds of 90 miles an hour, and a reported 11 deaths have been blamed on the storm. Utility crews are out in force today, working to restore power to the more than 1 million houses that lost electricity during landfall. Gathered here, a collection of images of the immediate aftermath of Florence.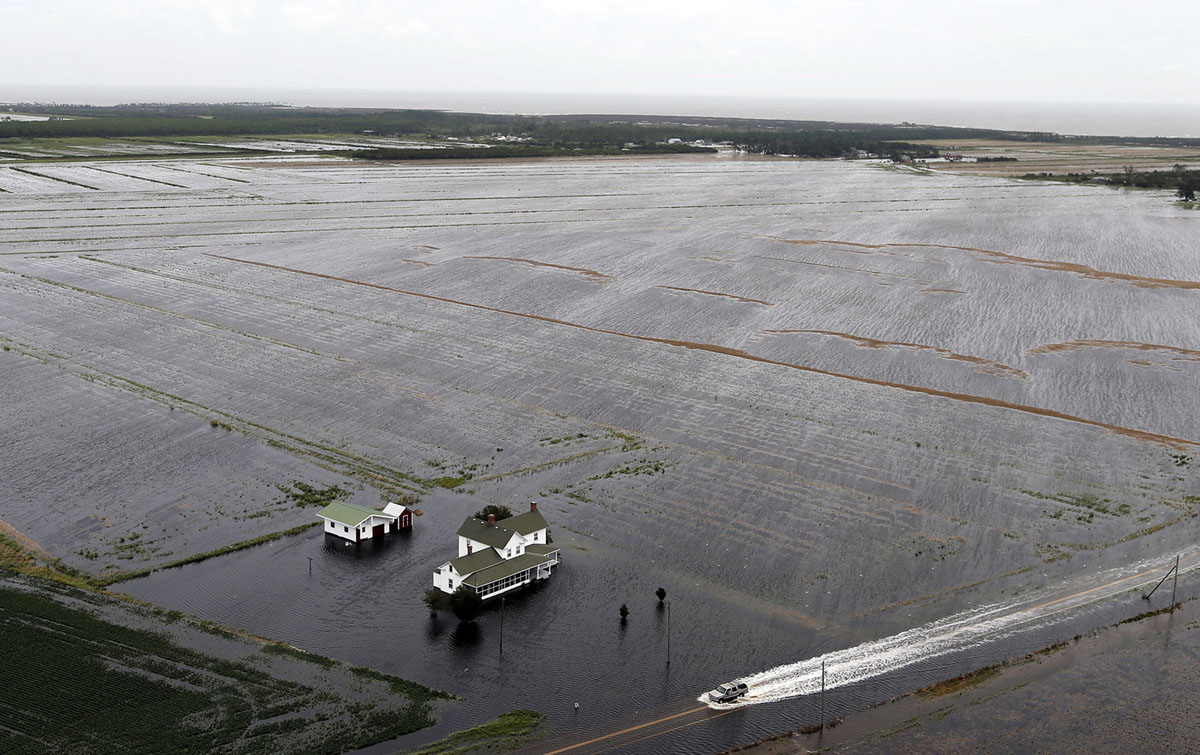 Hurricane Florence reaches the Carolinas, Vostok 2018 military exercises in Siberia, multiple house fires in suburban Massachusetts, pedal-car racing in England, ballet in the streets of Mexico City, a dinosaur in North Korea, a pilgrimage to catch fish on Spain's Gran Canaria, scenes from New York Fashion Week, and much more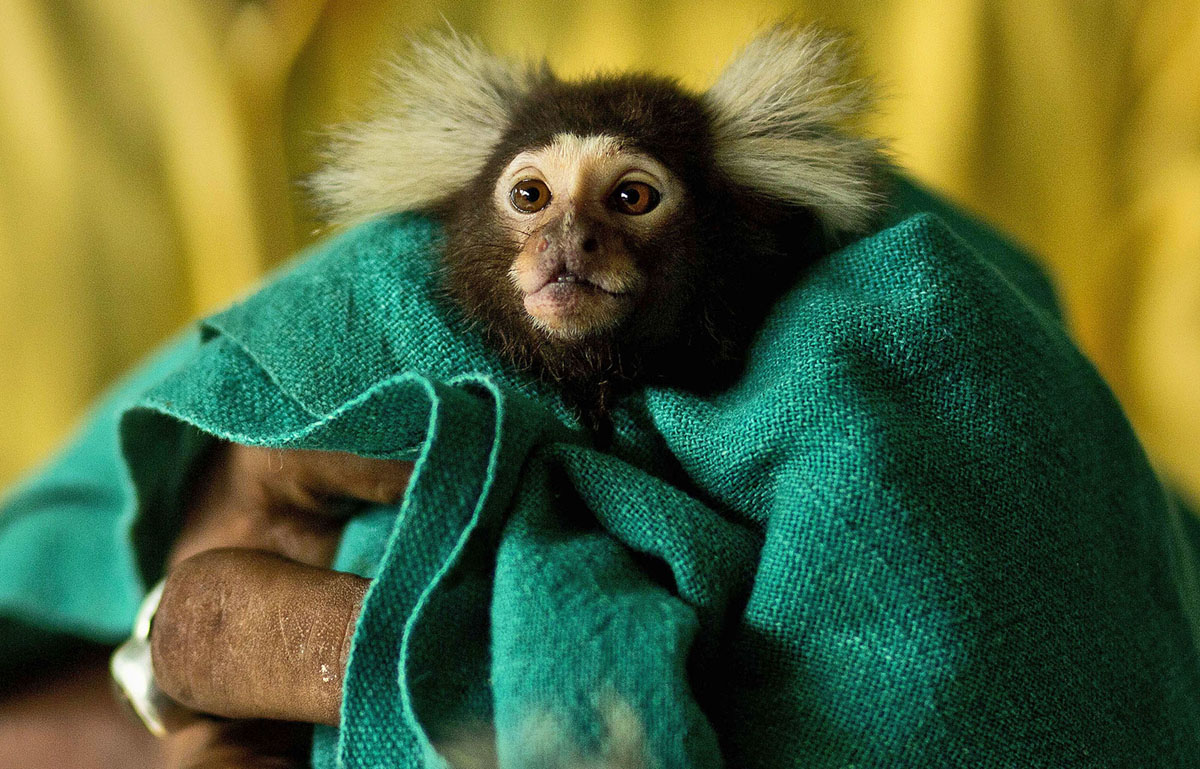 While Hurricane Florence appears to have slowed somewhat on its approach toward the southern coast of North Carolina, forecasts are now predicting patterns that may cause the storm to stall along the shoreline, possibly spinning in place for days and dropping up to three feet of rain in some areas. More than a million people are under evacuation orders across a broad swath of the East Coast, and they have been busy preparing their homes, packing their valuables, and making their way out of town. Florence is now expected to make landfall sometime on Saturday, near Myrtle Beach, South Carolina.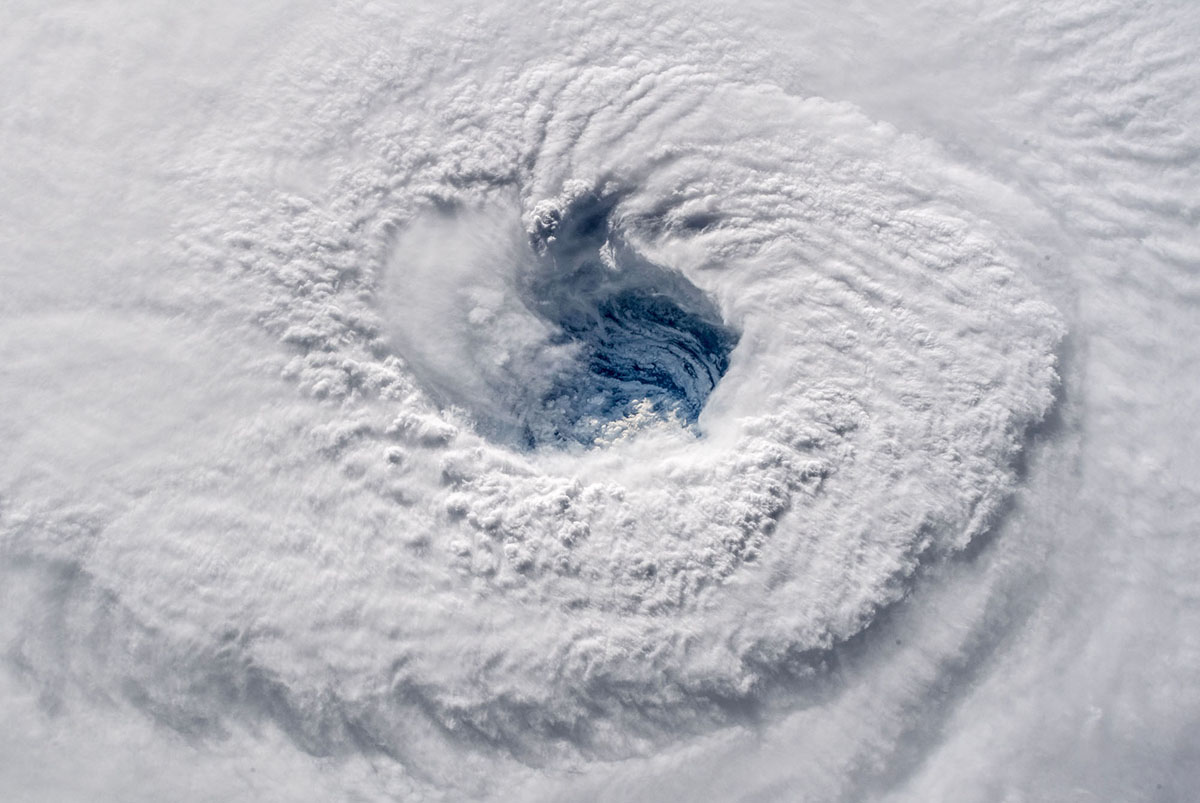 Shortly after the attacks of September 11, 2001, discussion began about what, if anything, to build in place of the fallen Twin Towers of the World Trade Center in New York City. After years of planning, negotiation, and false starts, a complex of towers, memorials, and a museum was settled on—its main building a super-tall structure called "Freedom Tower." Construction of the tower began in 2006. In 2009, the skyscraper was officially renamed One World Trade Center. In 2012, it became the tallest building in New York City. In 2013, its spire was added, allowing One World Trade Center to reach its final height of 1,776 feet, and in 2014, the building opened for business. The final cost of the 104-story tower, which boasts 3 million square feet of rentable space, was more than $3.9 billion. Collected here, a look at the construction and development of the new One World Trade Center, and how it has changed the skyline of New York City.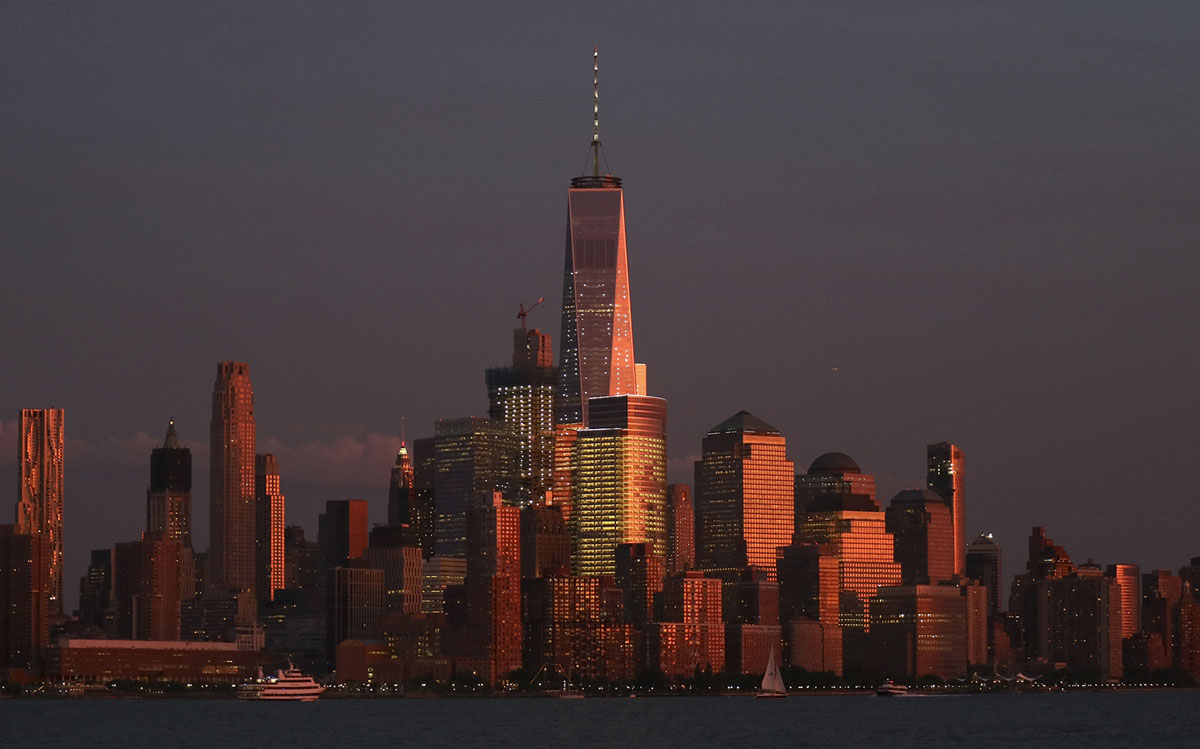 To mark its 70th birthday, North Korea held a military parade, put on a massive show with its first "mass games" artistic and gymnastic display in five years, and finished with a torchlight parade. Tens of thousands of military personnel and performers had been preparing for months for the displays in Kim Il Sung Square and May Day Stadium in Pyongyang. According to those in attendance, the themes this year appeared to emphasize international relationships, and to focus a little less on military might.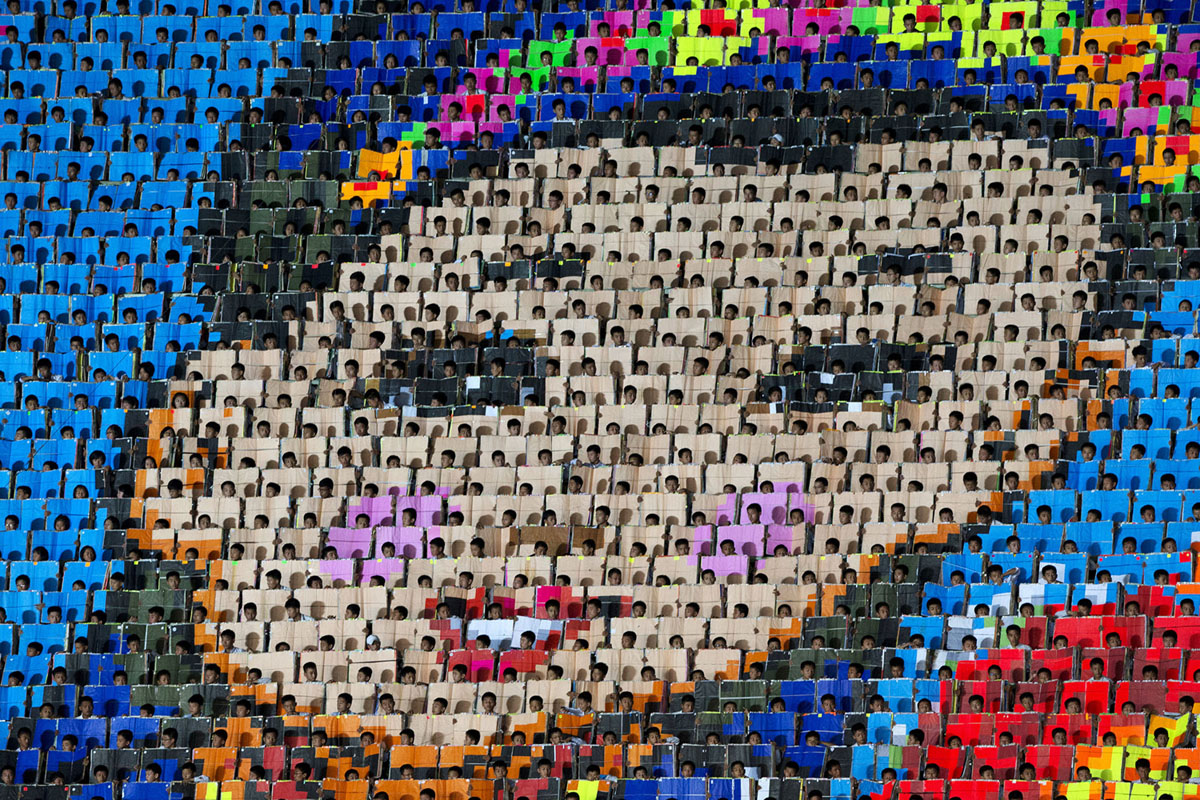 Supreme Court confirmation hearings and protests in Washington, D.C., a military dance in China, a tattoo expo in Russia, the West Indian Day Parade in New York, an ice cave in a French glacier, earthquake-triggered landslides in Japan, a 3-D-printed Egyptian-cat-mummy skeleton, red peppers in Turkey, a protest in Greece, a devastating fire in the National Museum of Brazil, and much more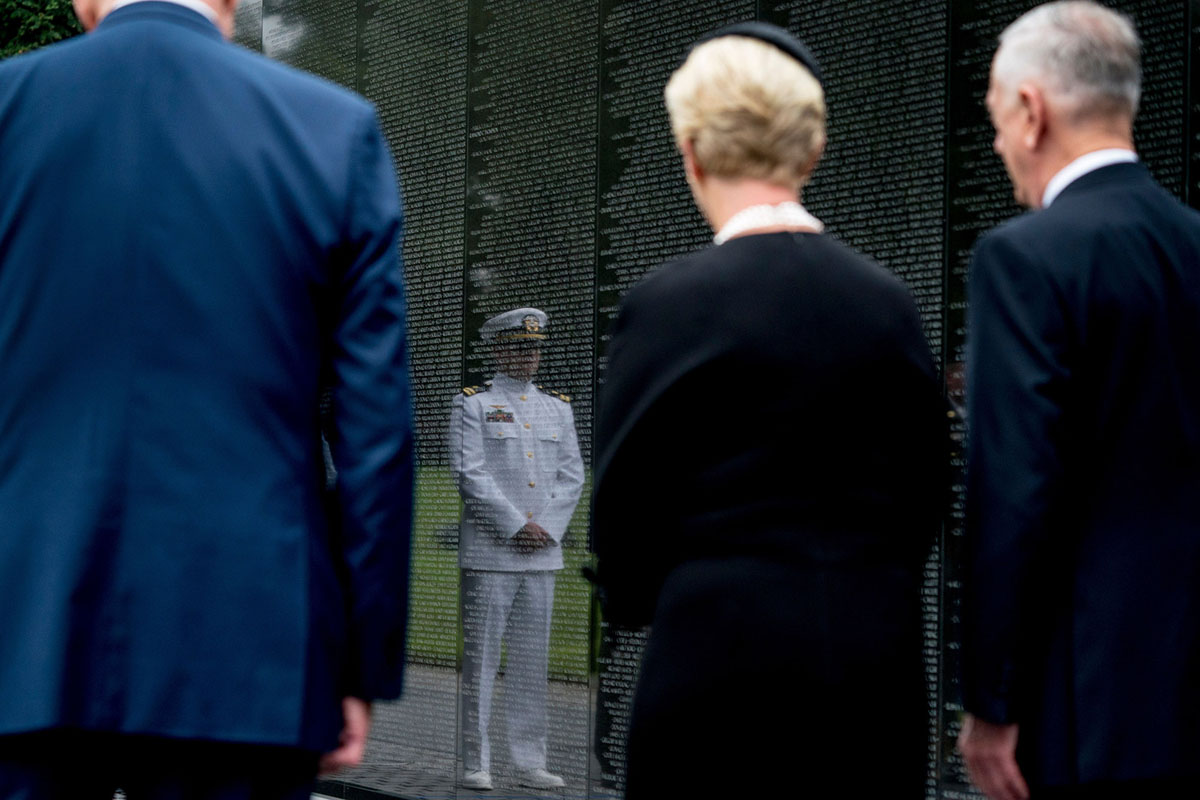 The Republic of Croatia has only been an independent country since 1991, but the region has been inhabited since prehistoric times. More than 4 million people call Croatia home today, living in rural villages, coastal tourist destinations, and modern cities, where Roman ruins can stand side by side with medieval defenses and 21st-century architecture. Croatia's dramatic coastline along the Adriatic Sea includes more than a thousand islands, and its mountains are riddled with fascinating caves and karst formations. Gathered here: some recent images of Croatia's landscape, cities, parks, and shorelines.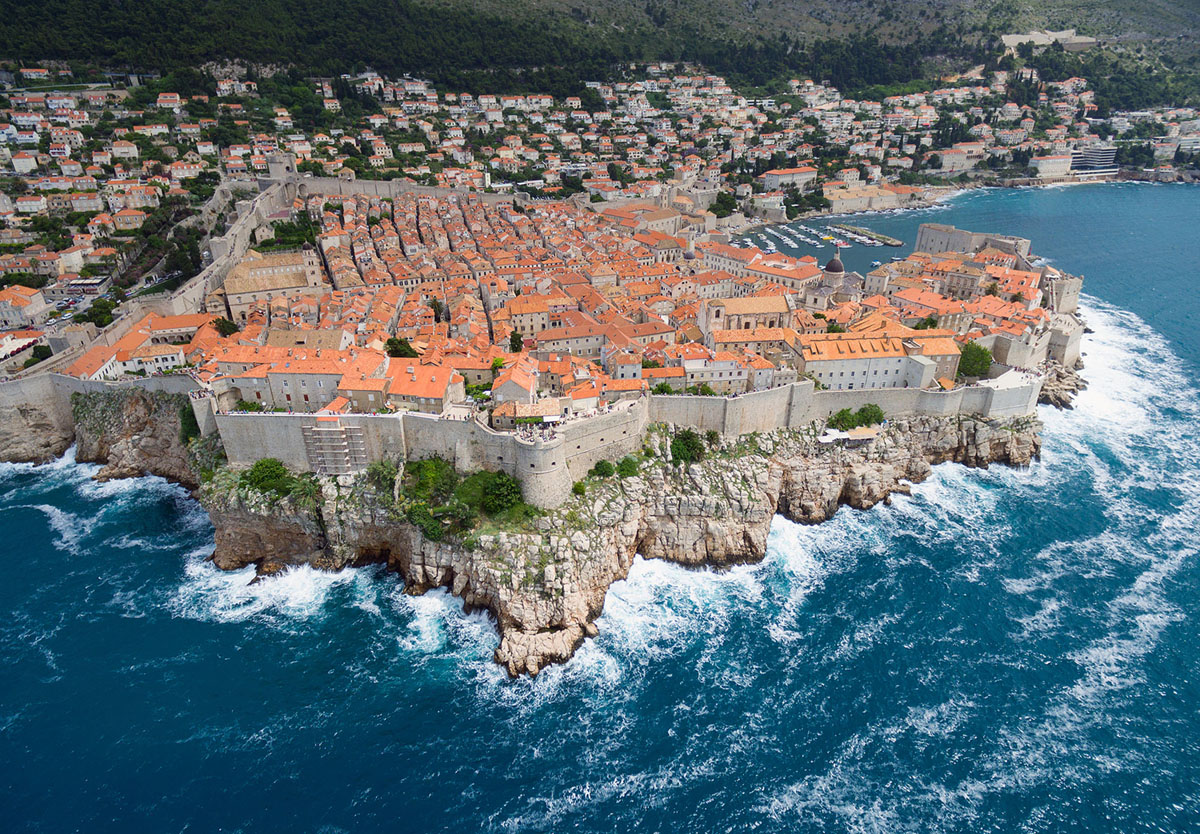 On September 4, Typhoon Jebi, the most powerful typhoon to hit Japan in 25 years, tore through the western part of the country with heavy rain and violent winds. Ships and vehicles were tossed about, buildings were damaged, and the area's main international airport was flooded. At least 11 deaths have been blamed on the typhoon so far, and Kansai International Airport remains closed indefinitely, leaving thousands stranded.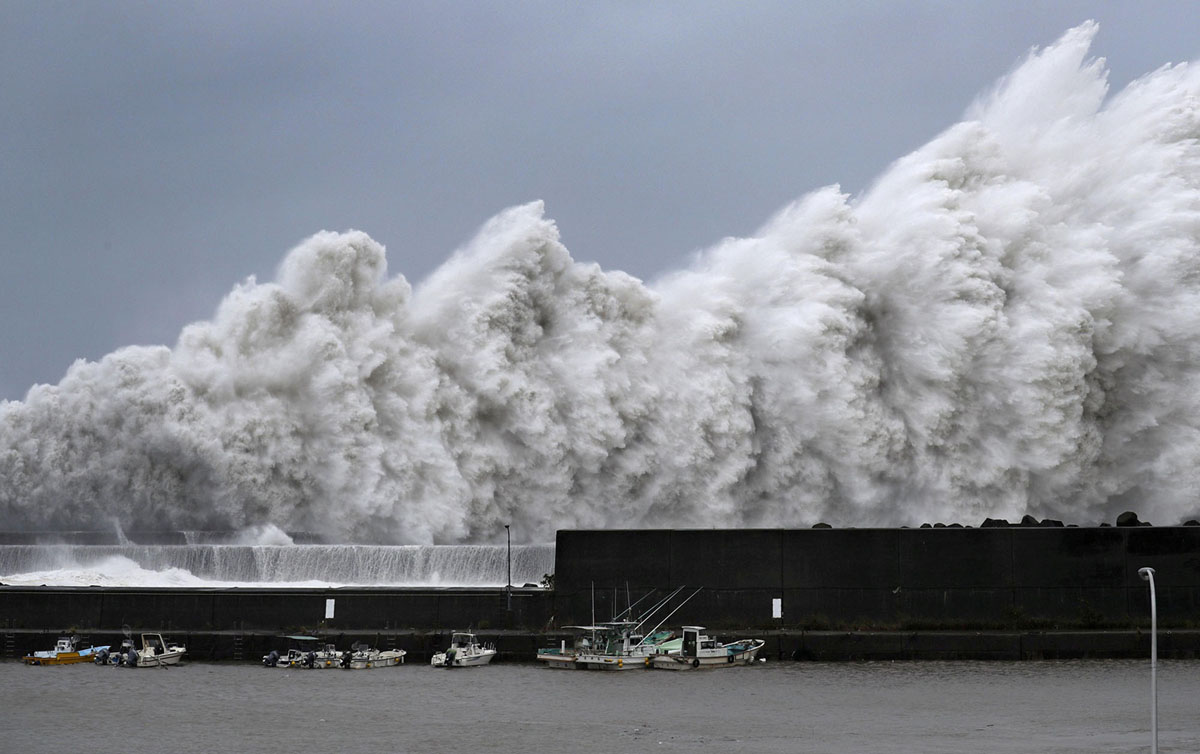 Late on September 2, a fire tore through the 200-year-old National Museum of Brazil in Rio de Janeiro, burning for more than five hours and destroying or damaging countless irreplaceable artifacts, fossils, memorabilia, works of art, and more. The museum's collection reportedly included more than 20 million items. The cause remains under investigation, and salvage efforts are under way, but the losses appear to be enormous. Protesters took to the streets denouncing government mismanagement, neglect, and budget cuts that they say have left the museum and other institutions vulnerable to devastating fires and other disasters. See also Ed Yong's "What Was Lost in Brazil's Devastating Museum Fire."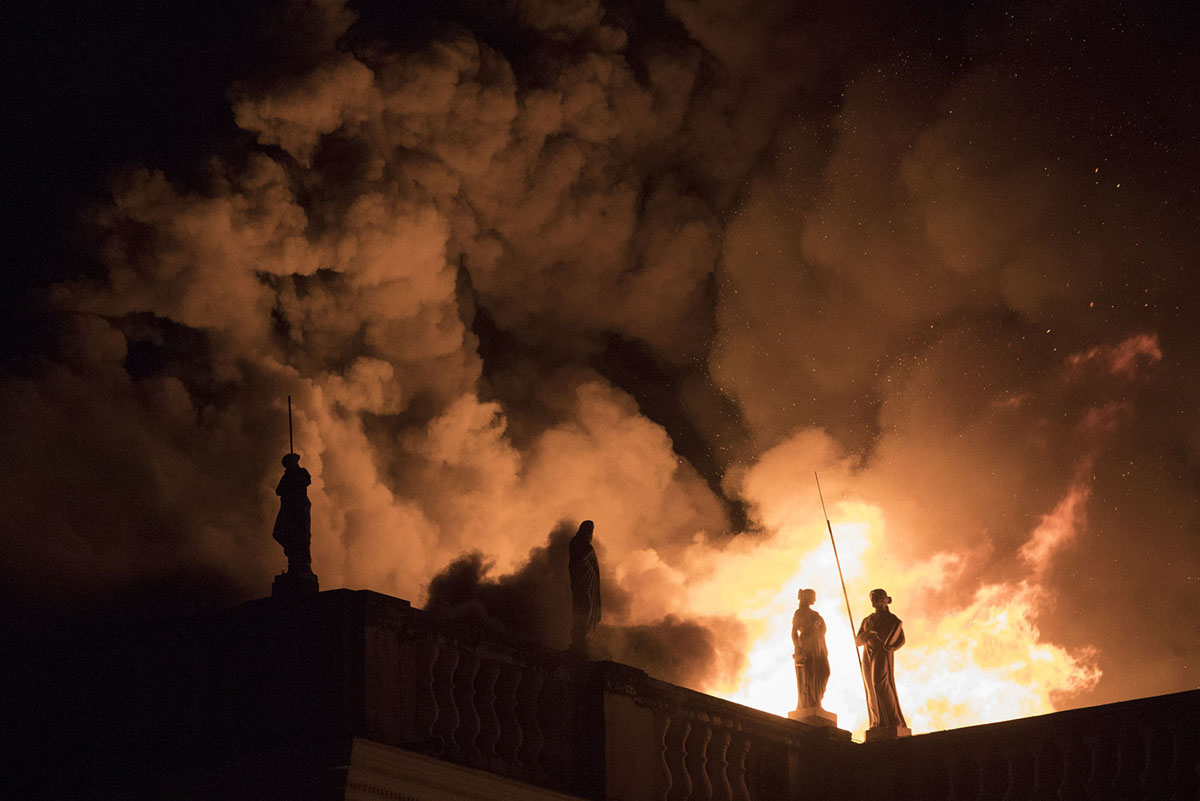 Competition in the 2018 Asian Games, a mass wedding in South Korea, tomatoes in flight at "La Tomatina," a gathering of World War I reenactors in Verdun, the new tallest statue in the world under construction in India, a swarm of bees in New York's Times Square, hatchling crocodiles in France, memorials for both Aretha Franklin and Senator John McCain, and much more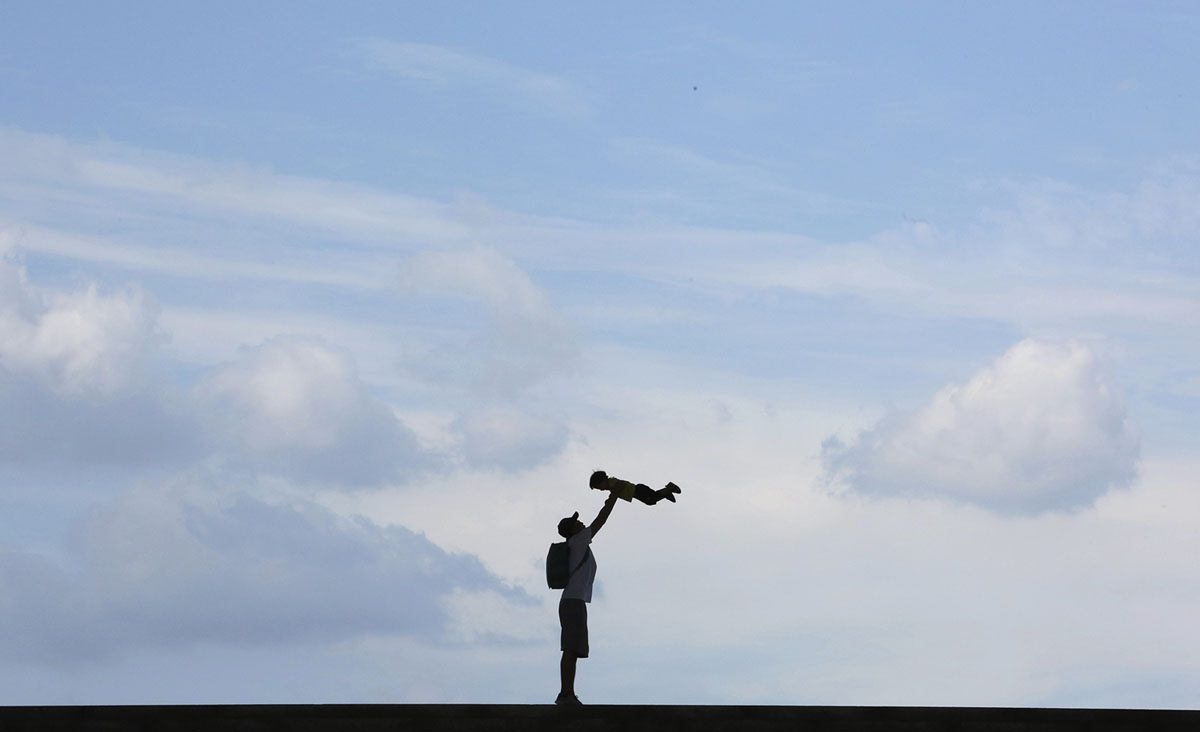 From the Skeleton Coast in the north to the Orange River in the south, Namibia has nearly a thousand miles of coastline. For much of that distance, the windblown dunes of the Namib Desert reach right to the pounding surf of the Atlantic Ocean, leaving a stark yet beautiful landscape. Shaped by the winds and largely unpopulated, Namibia's coastal area is home to only a handful of towns and villages. Shipwrecks lie in place for decades, slowly reclaimed by the sea or the desert. In places, fur seals gather in huge numbers, mostly free from harassment. Collected here, a look at Namibia's picturesque shores and dunes, its wildlife, and some remaining evidence of its time as a German colony.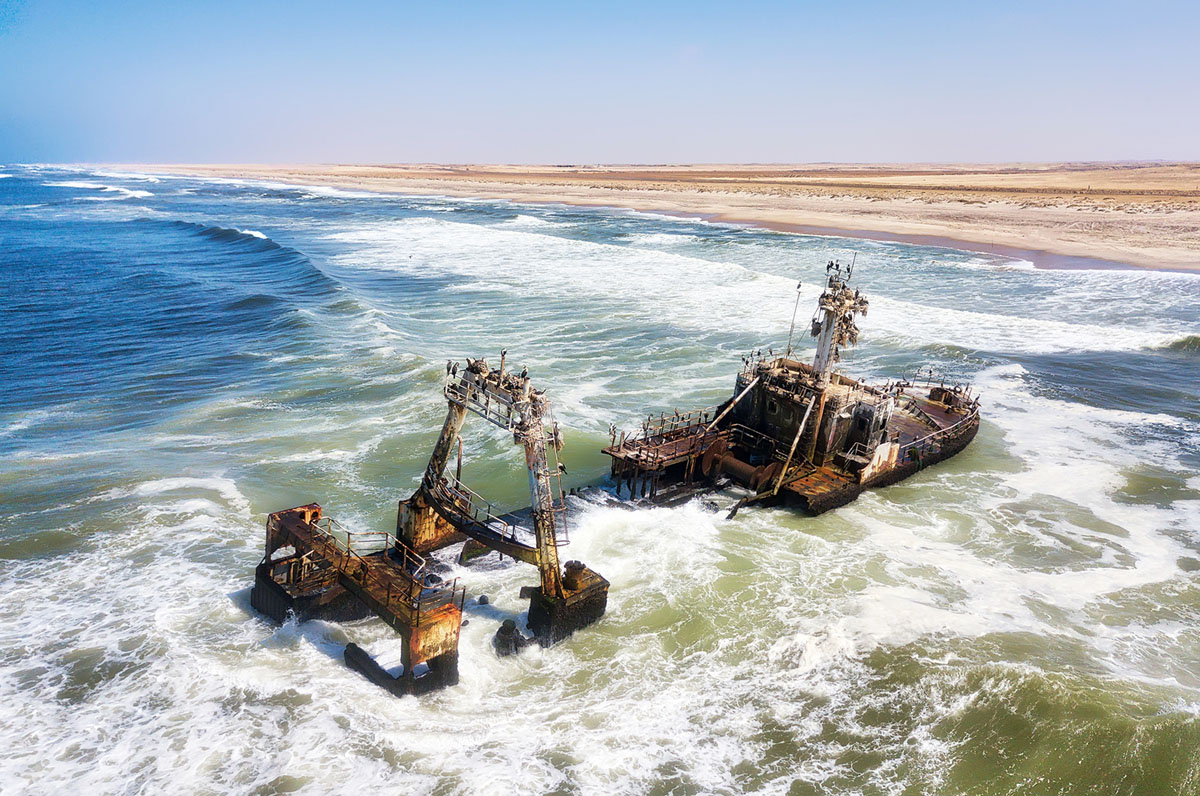 The ground beneath our feet, our highways, and our cities appears to be very sturdy. But, on rare occasions, that solid ground can simply open up without warning, dropping whatever it was supporting into an unpredictably deep hole. An undiscovered cavern or abandoned mine might collapse, or a broken water main or heavy storm might cause erosion, until the surface becomes a thin shell that drops away all at once. Sinkholes can be anywhere from a few feet wide and deep, to 2,000 feet in diameter and depth. Collected below are images of some of these sinkholes, both man-made and natural, around the world.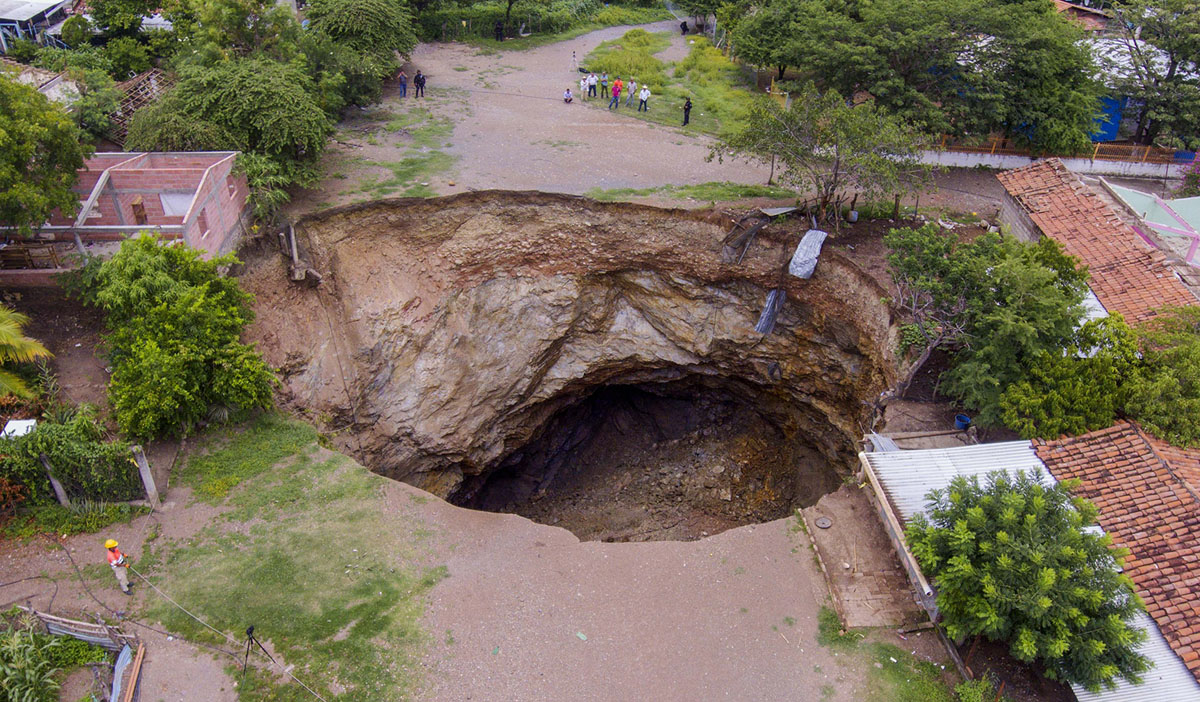 Robert F. Bukaty has been working as a photographer for the Associated Press since 1993, and was a member of the AP team that won the 1999 Pulitzer Prize for its coverage of President Clinton's impeachment. However, Bukaty's many photographs of everyday life in the state of Maine, where he is based, are a constant source of joy and wonder. The images are beautifully made portraits of Maine's people, its landscape, its wildlife, and, of course, its ever-changing seasons. Gathered here, moving from spring to winter, is a collection of some of his Maine photography from the past few years.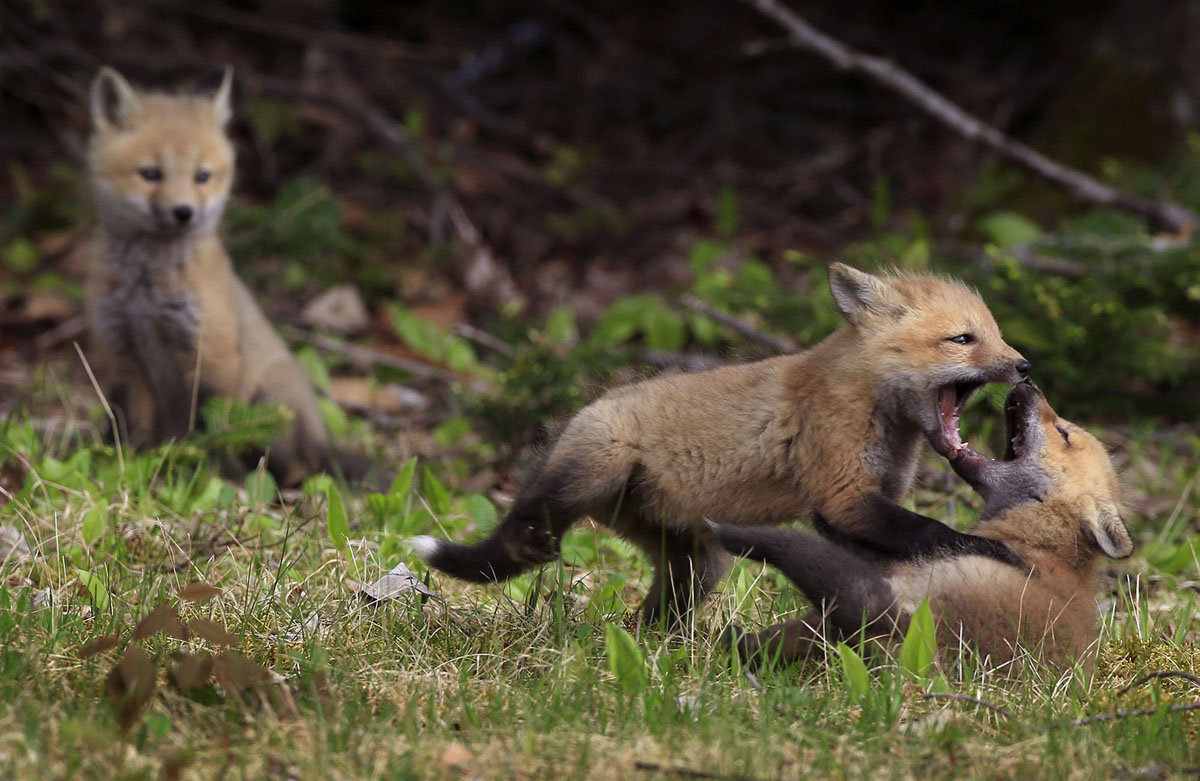 A year ago this weekend, Hurricane Harvey came ashore, roaring into Texas and Louisiana. Trapped between weather systems, Harvey sat in place over Southeast Texas for days, dumping trillions of gallons of rain and spawning unprecedented flooding. Harvey set the record as the wettest tropical cyclone ever to hit the contiguous United States, and tied with Katrina as one of the costliest tropical cyclones in history. More than 75 people died in Texas, and billions of dollars in damages were incurred. Today, the Associated Press reports that "although many Texas families are still struggling to recover from Hurricane Harvey … daily life has mostly returned to normal in many of the hardest hit communities." See also reporting from our own Elaina Plott, who spent time with the current and former mayors of Houston, finding out why Hurricane Harvey is Houston's unending nightmare.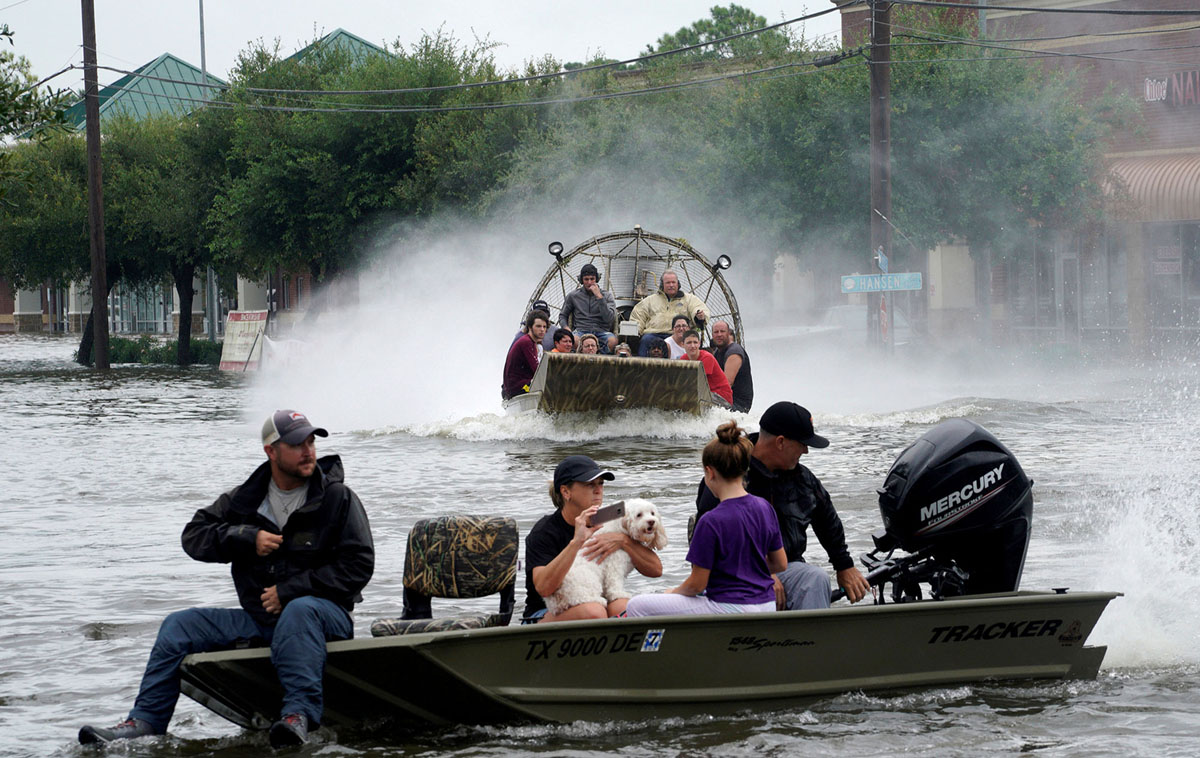 A dance on the beach in England, international competition at the 2018 Asian Games, ink on display at the Shanghai Tattoo Extreme & Body Art Expo, the MTV Video Music Awards in New York City, the hajj pilgrimage in Mecca, camels in Inner Mongolia, night patrol in El Salvador, Hurricane Lane seen from orbit, agricultural drones in Japan, lightning over Mexico, and much more
The Southeast Asian game of sepak takraw, sometimes also called chinlone or simply "kick volleyball," is a team sport in which competitors volley a small woven ball (made of synthetic rubber or rattan) over a five-foot-high (1.52-meter-high) net, using any body part except for their arms or hands. The rules are very similar to volleyball, but the play is much different, as players stretch and launch themselves sideways or flip upside down to kick, pass, tap, or block the ball, their legs and body flying up and crashing back to the court. With both Thailand's men's and women's sepak takraw teams winning gold medals in the Asian Games in Indonesia this week, it seemed like a good time to take a look at some photos of this amazing sport.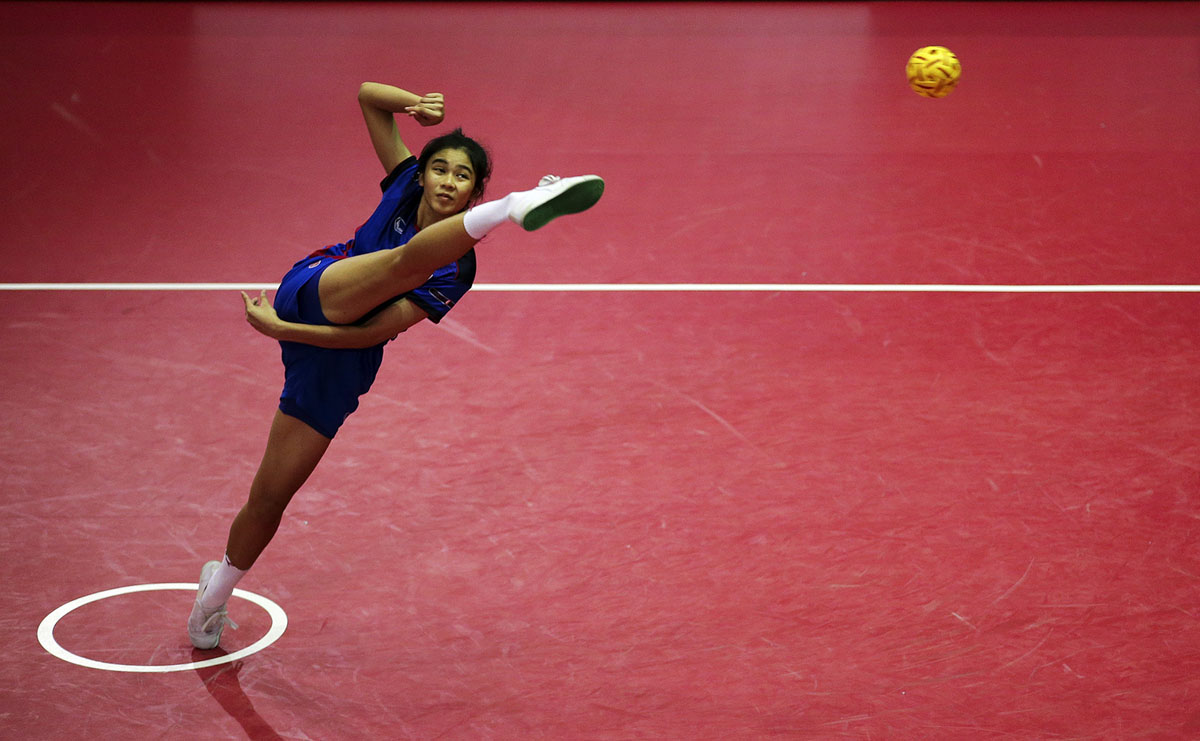 India's southern state of Kerala is suffering its worst monsoon flooding in a century, with more than one million people displaced, and more than 400 reported deaths in the past two weeks. Aid agencies and government groups have set up more than 4,000 relief camps, while rescue personnel are making their way to submerged villages in helicopters and boats, bringing supplies, and evacuating those they can find. Weeks of heavy rainfall have caused dams to open their floodgates, triggered landslides in the mountains, and swamped the coastal regions of Kerala. Only in recent days have floodwaters begun to recede, allowing more access for aid workers and rescuers.