After another year of news stories that produced photos that can often be difficult or disturbing to view, I've made it a tradition to compose an essay of uplifting images from the past year. The following are images of personal victories, families and friends at play, expressions of love and compassion, volunteers at work, assistance being given to those in need, or simply small, pleasant moments. While composing these, I am always reminded of one of my favorite quotes from Mr. Rogers, who once said that when he was young and saw scary things in the news, "My mother would say to me 'look for the helpers—you will always find people who are helping.' To this day, I remember my mother's words and I am always comforted by realizing that there are still so many helpers—so many caring people in this world."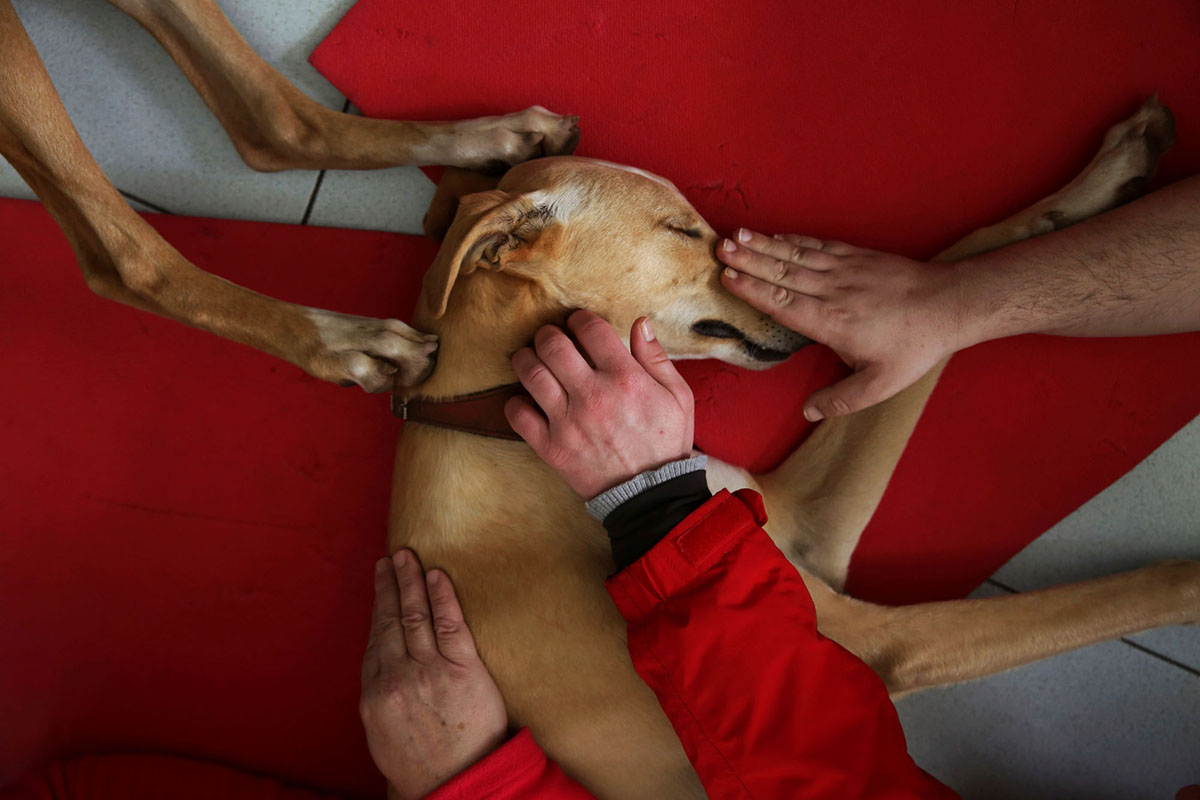 As the year comes to a close, it's time to take a look back at some of the most memorable events and images of 2017. Among the events covered in this essay (the last of a three-part photo summary of the year): California wildfires, the resignation of Robert Mugabe, the funeral of a Thai king, Hurricane Maria hits Puerto Rico, we bid farewell to the Cassini spacecraft, and much more. See also: the Top 25 News Photos of 2017 and the Year in Photos Part 1 and Part 2. The series comprises 120 images in all. Warning: Some of the photos may contain graphic or objectionable content.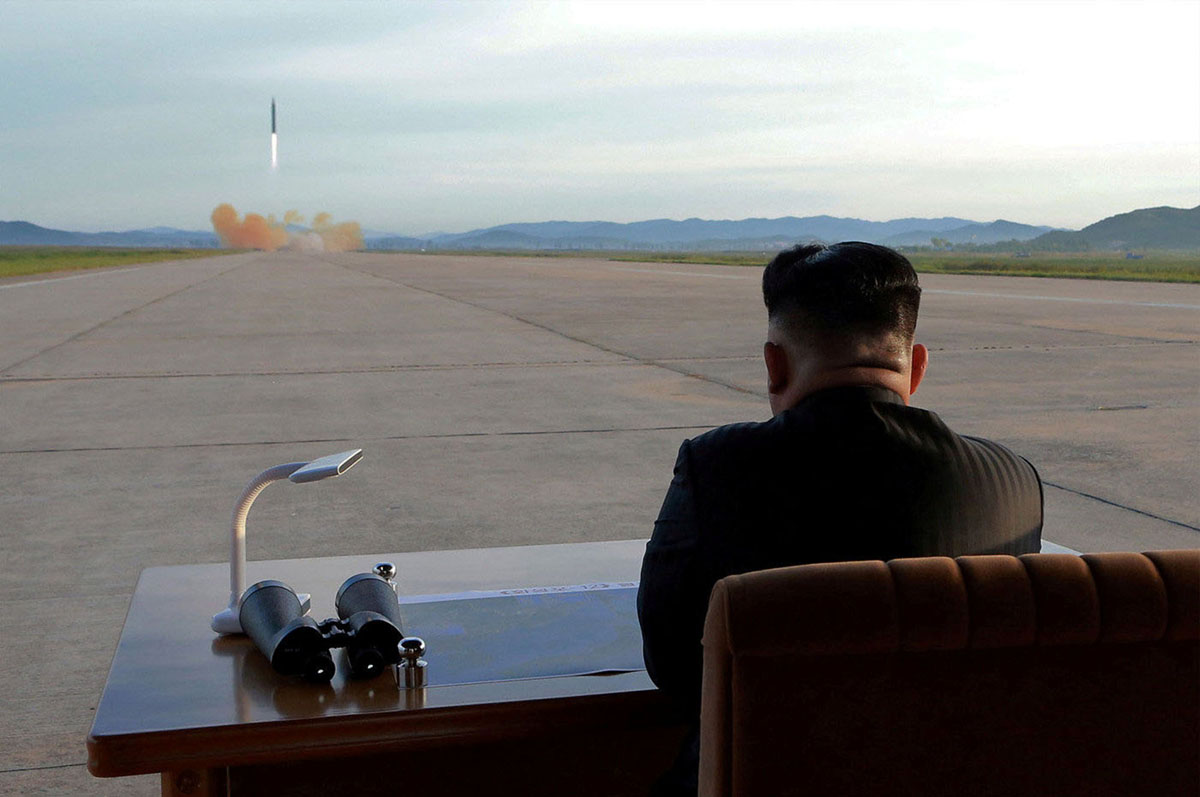 As the year comes to a close, it's time to take a look back at some of the most memorable events and images of 2017. Among the events covered in this essay (the second of a three-part photo summary of the year): Hurricane Harvey hits Texas, France elects a new president, wildfires rage in Portugal and in California, white nationalists hold a torchlight march at the University of Virginia, a total solar eclipse crosses the United States, and much more. See also: the Top 25 News Photos of 2017, and the Year in Photos Part 1, and Part 3. The series comprises 120 images in all. Warning: Some of the photos may contain graphic or objectionable content.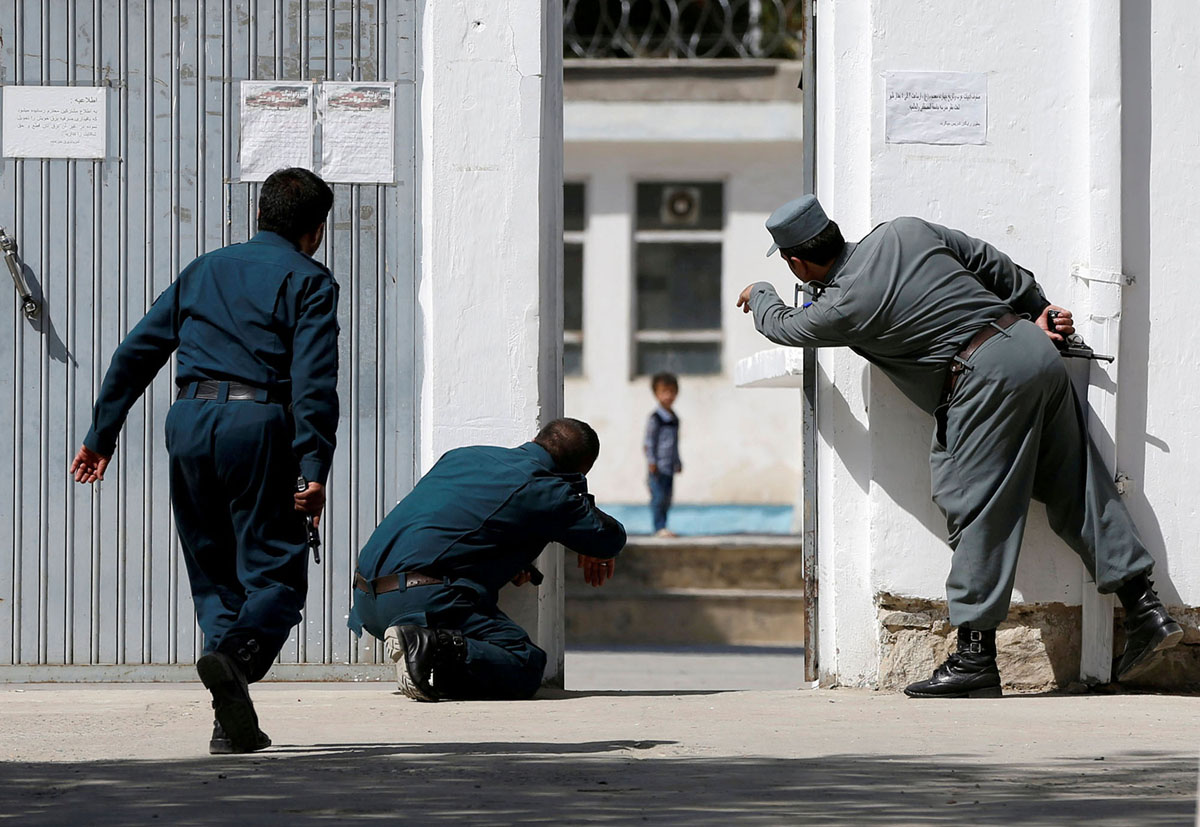 Some of the strongest Santa Ana winds recorded in years have been pushing several sudden and destructive wildfires across the hills and towns north of Los Angeles, burning thousands of acres and hundreds of structures and forcing tens of thousands to flee their homes over the past two days. Hundreds of firefighters are stretched across suburbs and foothills tonight, trying to contain fires that are racing westward, pushed by the fiercely blowing winds. Photographers across the region have been taking some remarkable images while covering these wildfires.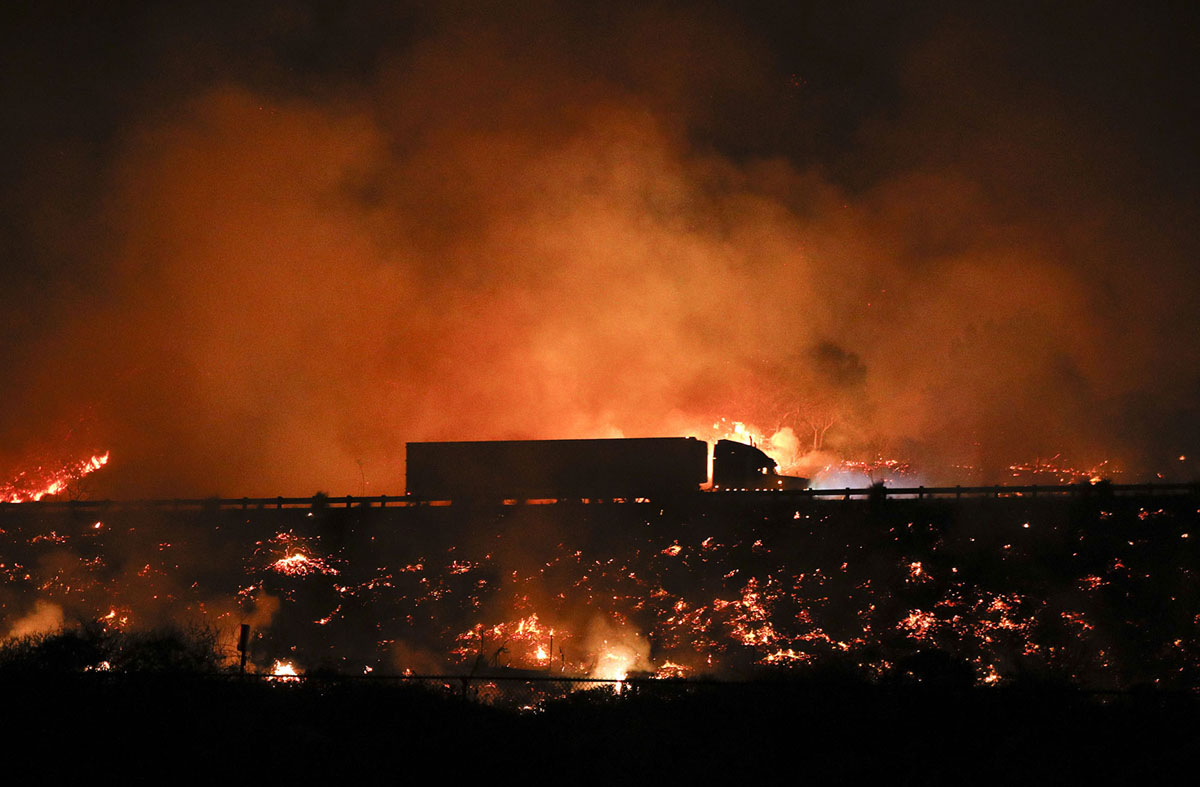 As the year comes to a close, it's time to take a look back at some of the most memorable events and images of 2017. Among the events covered in this essay (the first of a three-part photo summary of the year): the inauguration of President Donald Trump; the Women's March on Washington; the retaking of Mosul, Iraq, from ISIS; observations from Saturn; massive opposition rallies in Venezuela; and much more. See also, the Top 25 News Photos of 2017, and, from this series, the Year in Photos, Part 2, and Part 3. The series comprises 120 images in all. Warning: Some of the photos may contain graphic or objectionable content.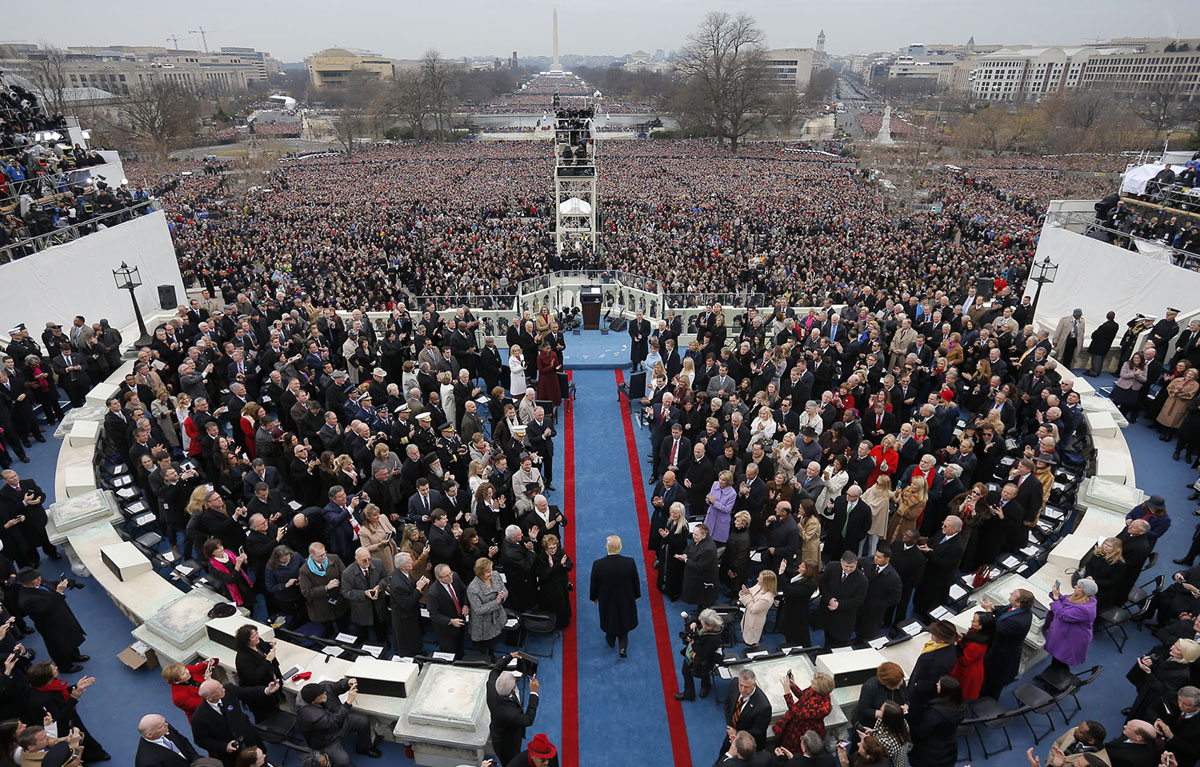 The past 12 months have been eventful, to say the least. From Donald Trump's new presidency to the enormous Rohingya refugee crisis in Bangladesh; the devastating effects of hurricanes Harvey, Irma, and Maria; violent clashes between nationalists and protesters in the U.S.; ongoing struggles against extremists across the globe; and so much more. Here, we present the Top 25 News Photos of 2017—be sure to also see the more comprehensive series, 2017: The Year in Photos, Part 1, Part 2, and Part 3. Warning, some of the photos may contain graphic or objectionable content.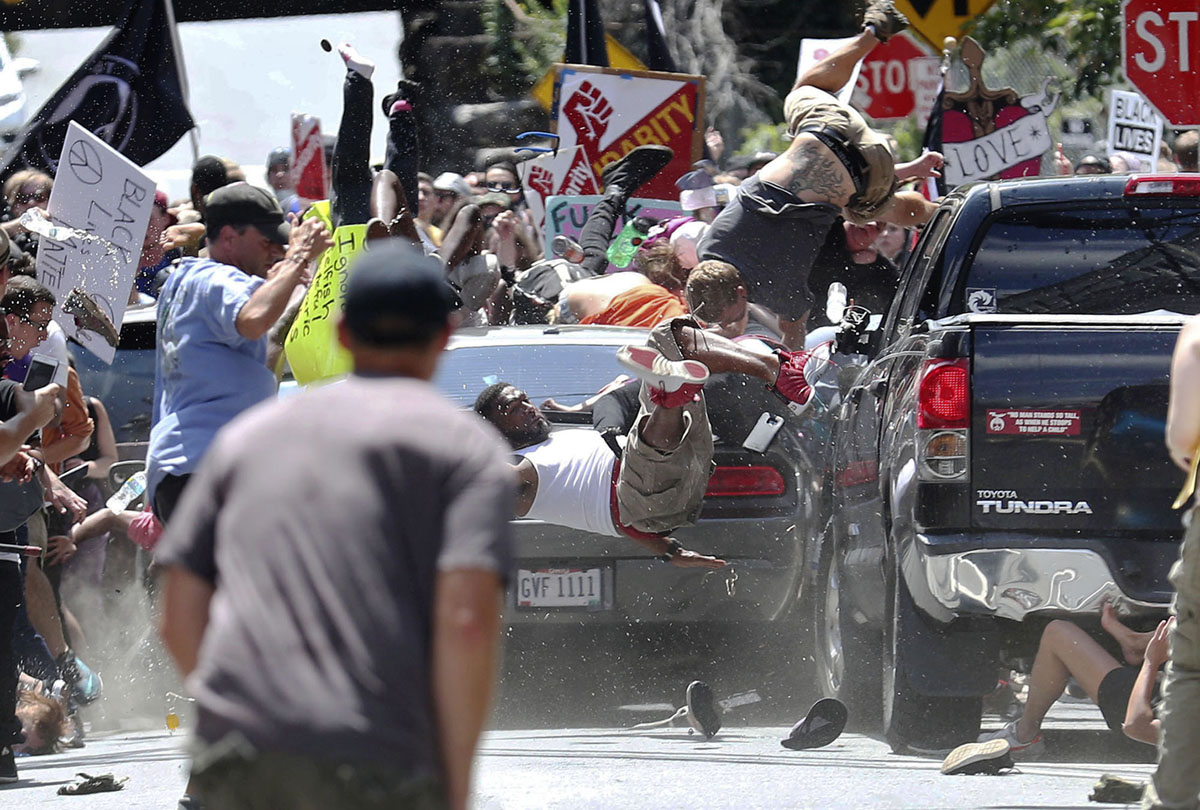 Tax bill protests in Washington D.C., Pope Francis's visit to Myanmar, athletes race an ultramarathon through a Peruvian desert, Christmas celebrations around the world, a Krampus sighting in Slovenia, an eruption of Mount Agung in Bali, and much more.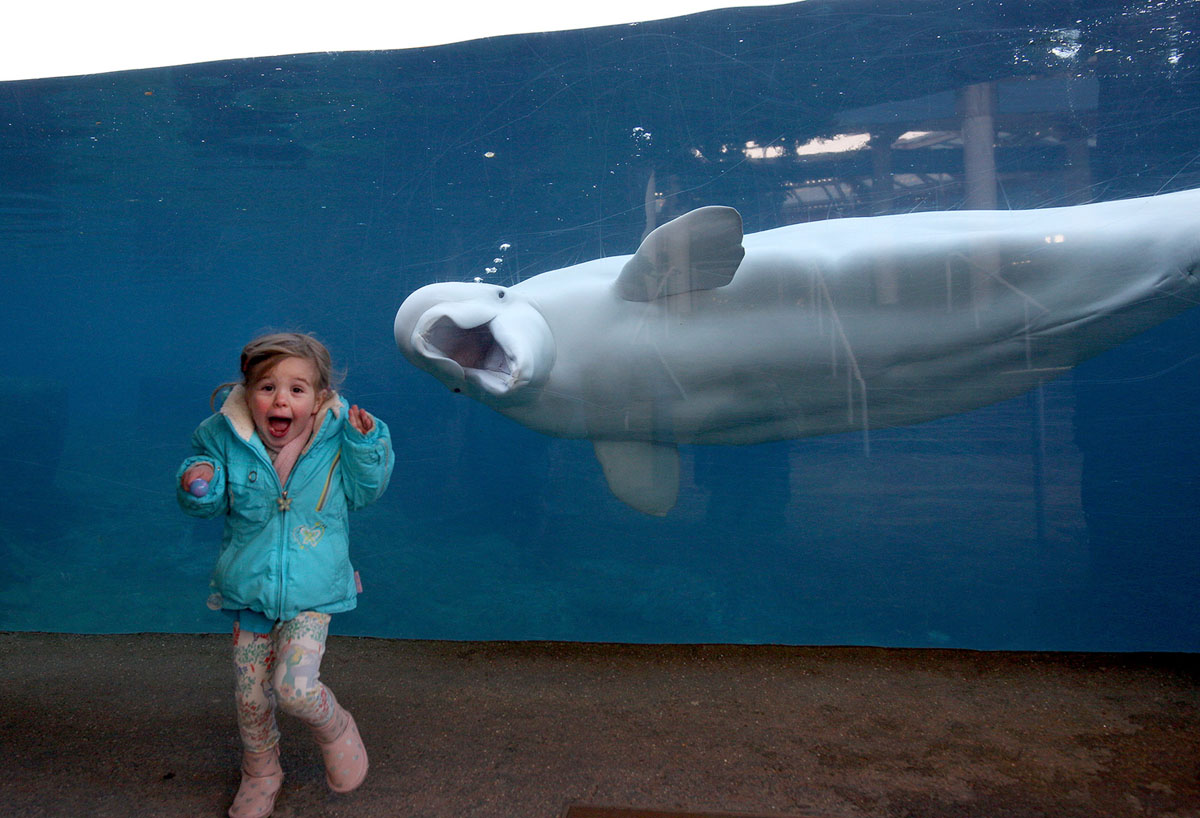 Time once more for one of my favorite holiday traditions, the 10th annual Hubble Space Telescope Advent Calendar. Every day until Monday, December 25, this page will present one new incredible image of our universe from NASA's Hubble telescope. Be sure to bookmark this calendar and come back every day until the 25th, or follow on Twitter (@TheAtlPhoto), Facebook, or Tumblr for daily updates. I hope you enjoy these amazing and awe-inspiring images and the efforts of the science teams who have brought them to Earth. Again, I want to say how fortunate I feel to have been able to share photo stories with you all year, and how happy I am to put together the 10th edition of this calendar. Wishing you a merry Christmas, happy holidays, and peace on Earth.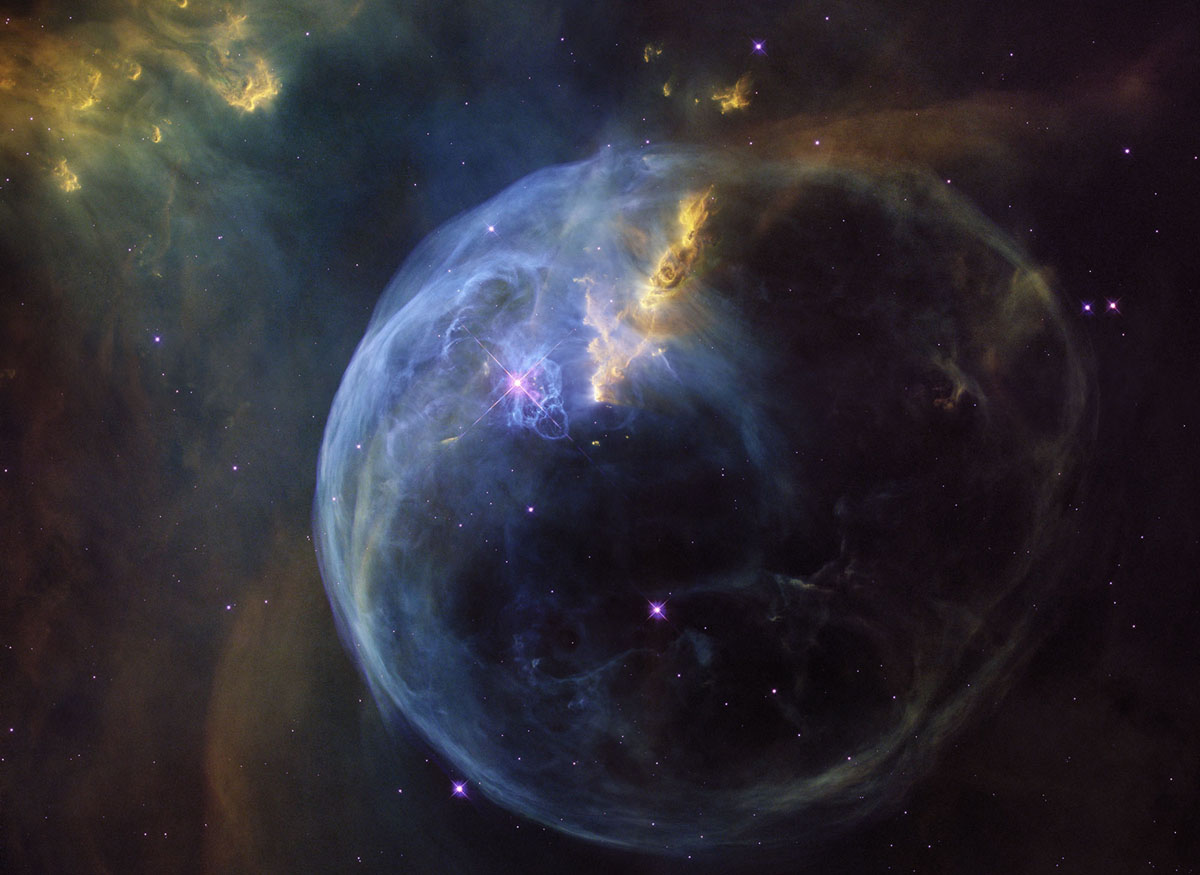 Scenes of people getting into the holiday spirit—Christmas markets opening, festive lights adorning buildings and trees, light shows and holiday events taking place—all to make the most of the shorter winter days in the north, and to bring a little color, brightness, and wonder into the season.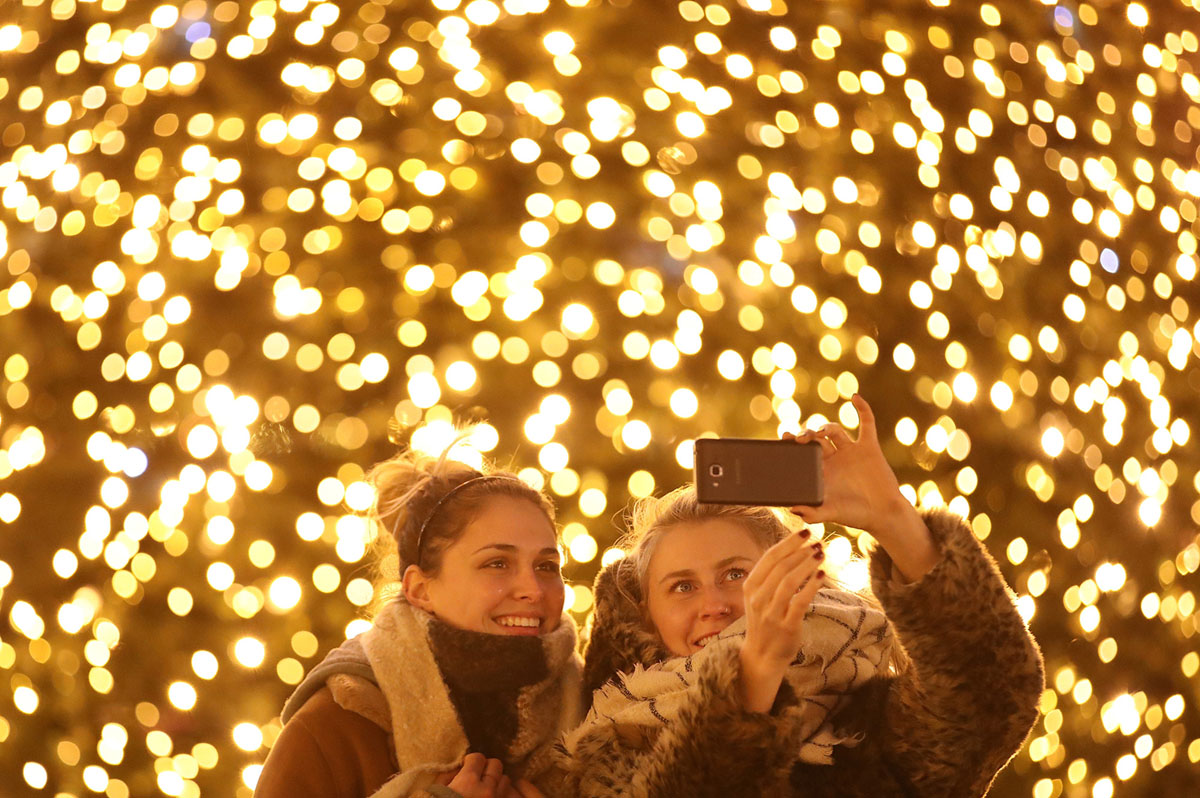 On Monday, Indian police and forestry officials began carrying out a series of forced evictions of illegally built houses inside the 30-square-mile Amchang Wildlife Sanctuary in northeastern India, a protected habitat for wild elephants. Hundreds of structures were demolished by a few construction vehicles and about a dozen elephants, which were able to navigate some of the steeper and narrower trails. The people being evicted protested, some hurling rocks, but in the end, several hundred families were driven out. Increased encroachment on elephant habitat has been driving growing numbers of human-elephant encounters, which often end badly for the wild animals. Indian authorities have used elephants for demolition duties several times in recent years, including in 2016, when they removed 300 encroaching houses from the Kaziranga National Park rhino sanctuary.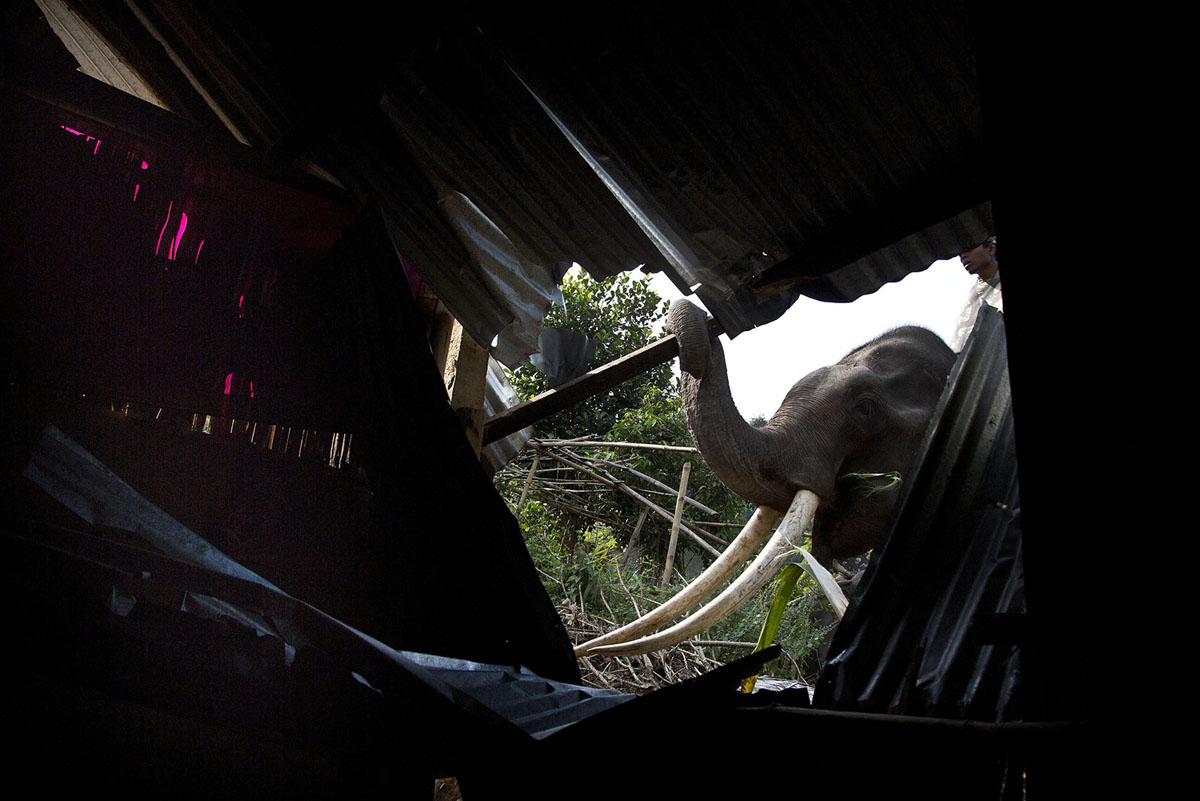 Recently, while reading an XKCD comic about temperature preferences, the name "Turpan" caught my eye, which led me down an internet rabbit-hole that eventually led me to create this trip along the ancient Silk Road for you, using photographs, traveling from east to west. Starting in Xi'an, China, the route winds its way through parts of Kazakhstan, Afghanistan, Uzbekistan, Turkmenistan, Iran, Iraq, Syria, and Lebanon. I invite you to come along through the Gobi Desert, past the Flaming Mountains, the Singing Sands, the City of Screams, and other ancient and modern artifacts—and many spectacular vistas—along the main branches of this ancient trade route.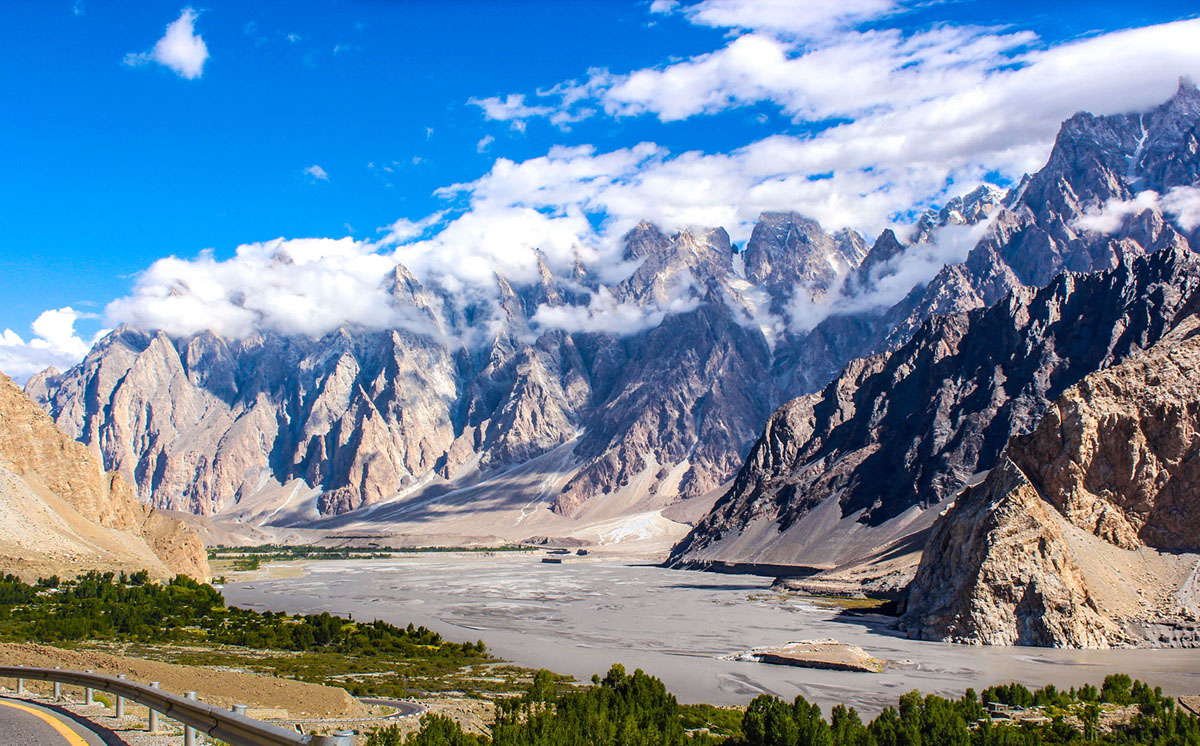 You're driving down a dirt road near the village of Misa, Latvia, roughly 32 miles south east of Riga, when suddenly a dozen youngsters emerge from the woods. They're dressed in military garb, and their faces are painted green and brown; they wear tree branches around their heads and arms—camouflage. They've just finished a training simulation: liberating a hostage from enemy soldiers. They are members of the Youth Guard, a section of Latvia's National Guard. With its more than 8,000 volunteers, it is the country's largest paramilitary group.
Tomaso Clavarino is an Italian documentary photographer who spent nearly a month reporting from Eastern Europe and the Baltic states. Between April and June of this year, he followed several Baltic paramilitary groups, including the Lithuanian Lietuvos Šaulių Sąjunga ("Riflemen's Union"), the Estonian Defense League, and the National Guard, which was recently folded into Latvia's 1,500-strong National army. While these groups have existed for decades, their ranks have swelled in recent years in response to Russian aggression.
Among the paramilitary volunteers are bikers, ex-soldiers, hunters, and stockbreeders. Each group has its own division dedicated to training young men and women in military tactics and patriotism; some volunteers are as young as 12 years old. These groups insist they are apolitical. They seek to defend their borders and train the warriors of tomorrow to prepare for whatever Putin has planned next.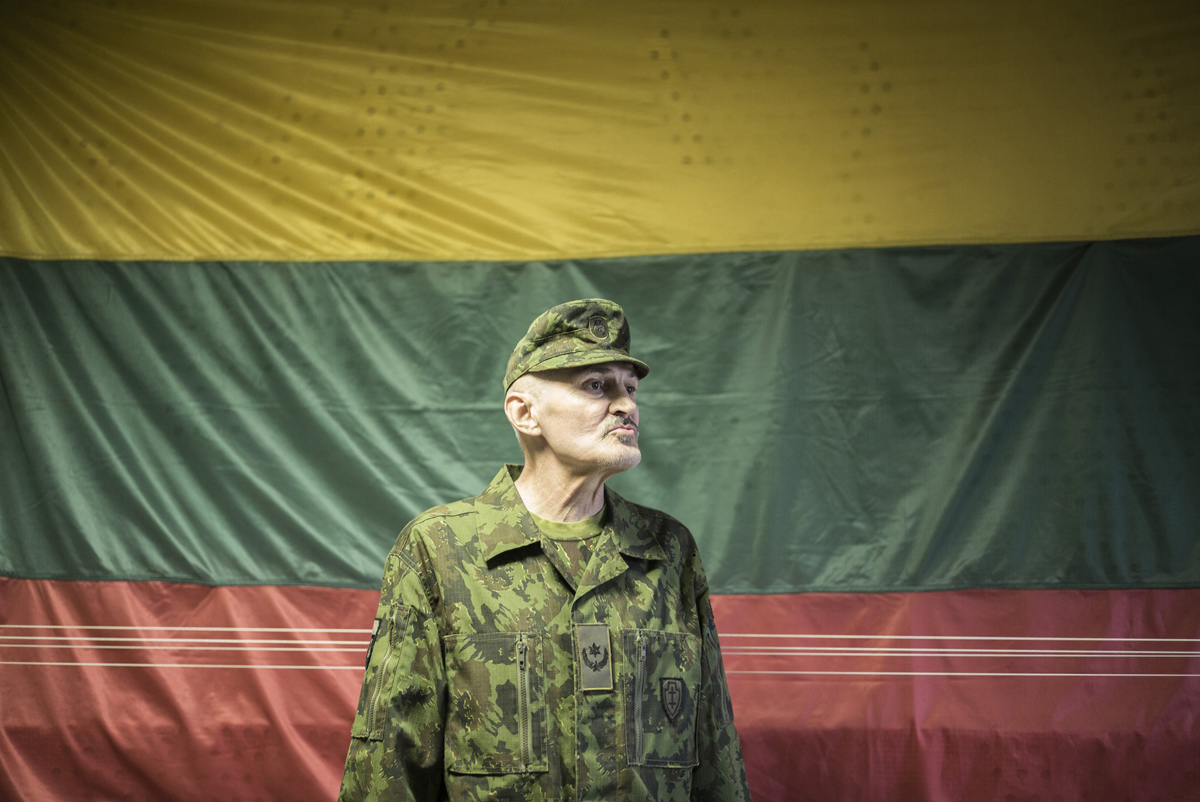 A cross-border wedding in southern California, the repatriation of 40,000-year-old remains in Australia, "Hammy," the deer with a hammock stuck in his antlers, in British Columbia, Turkey pardoning in Washington D.C., Macy's Thanksgiving Day Parade in New York, Black Friday in Brazil, and much more.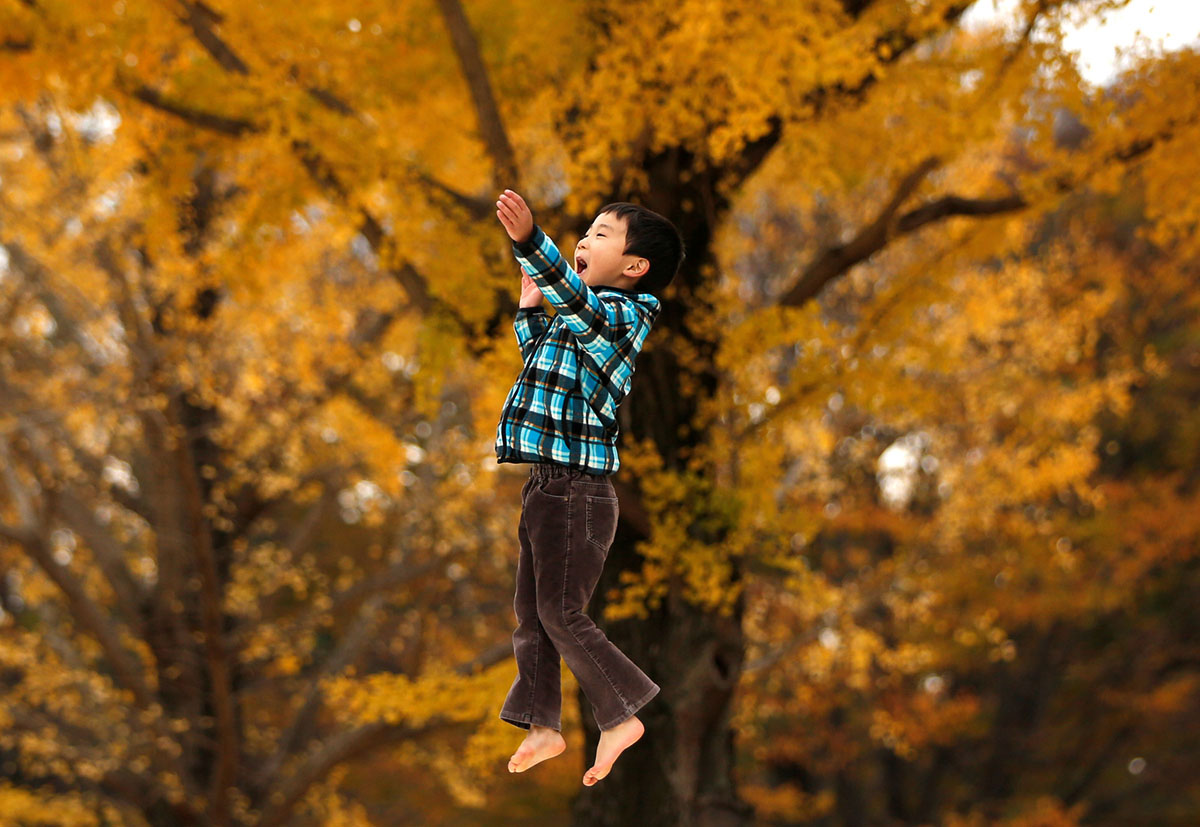 A week after members of the Zimbabwe Defence Forces assumed military control of parts of the capital city of Harare and placed President Robert Mugabe under house arrest, the 93-year-old leader of Zimbabwe announced he was resigning after a brutal 37-year reign. The current crisis was initiated by a power struggle between potential successors to Mugabe: First Lady Grace Mugabe and the former Vice President Emmerson Mnangagwa—who President Mugabe had fired earlier this month. The military sided with Mnangagwa, and Mugabe found he had run out of allies. Amid massive anti-Mugabe protests, a special session of parliament was called to impeach the President on November 21. In the middle of that assembly, the parliament speaker halted the proceedings to read Mugabe's letter of resignation aloud, setting off wild celebrations across the country.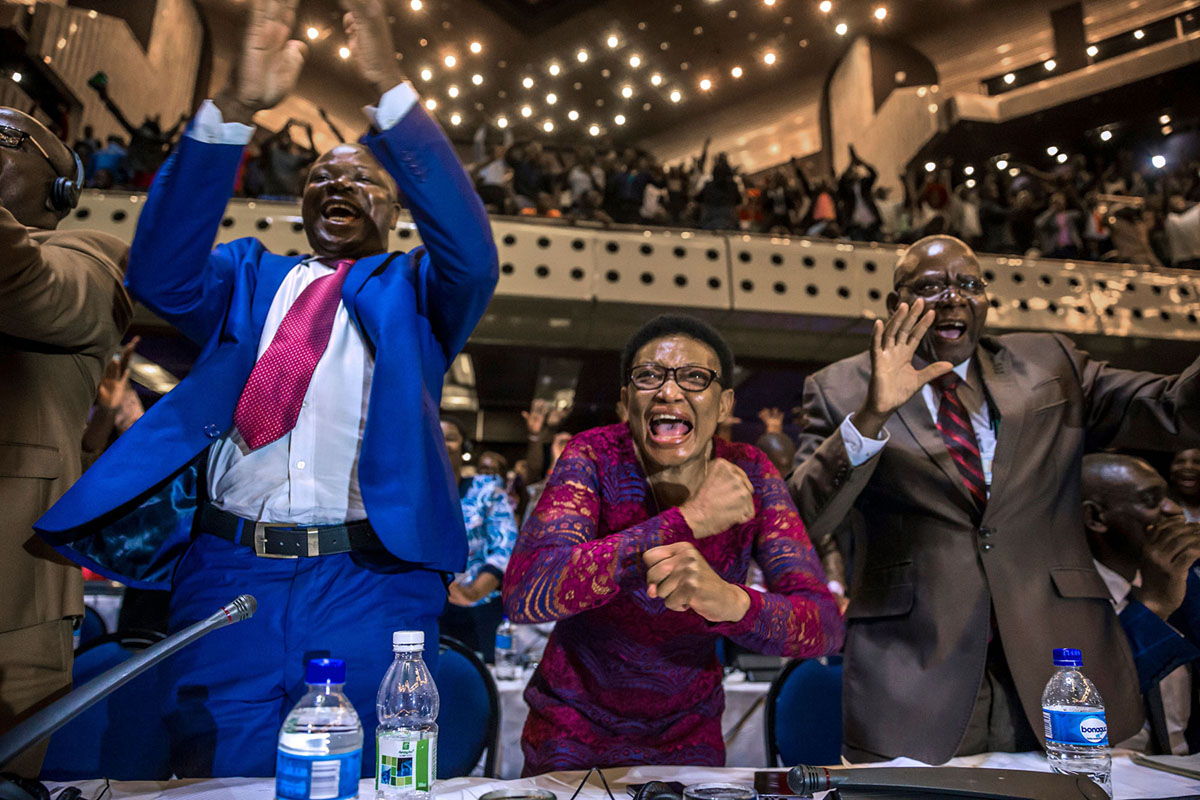 In the mountains of southwestern China's Sichuan Province, a network of research centers, nature reserves, breeding facilities, and wildlife sanctuaries has been established to support native endangered species, especially the vulnerable giant panda. Researchers have been working for decades in the Wolong National Nature Reserve and Chengdu Research Base of Giant Panda Breeding to boost the numbers of giant pandas in captivity, and to reintroduce some of them into the wild. Since 2006, the breeding program has released seven captive-bred pandas into the wild, two of which have died. At the moment, there are an estimated 1,864 giant pandas living in the wild in China, with a bit more than 225 living in captivity.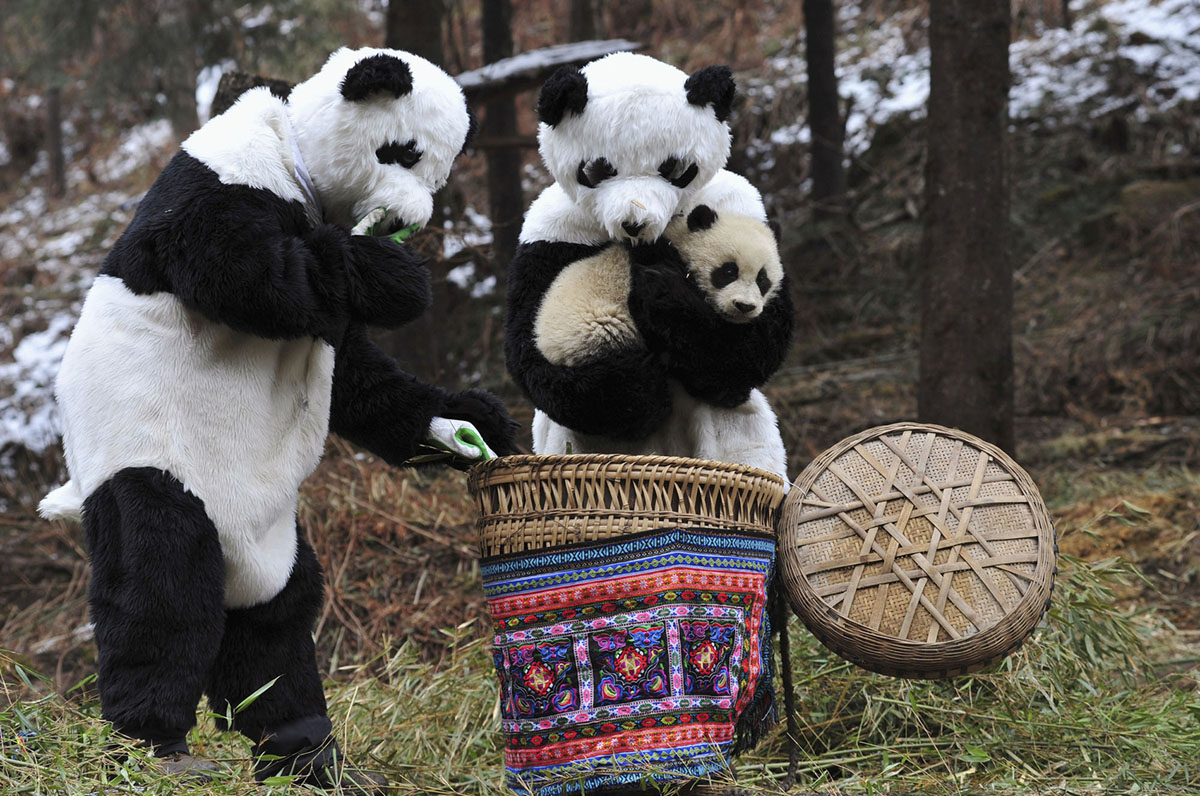 The top-scoring panoramic photos entered in the eighth annual Epson International Pano Awards have just been announced. The contest is meant to showcase the best work of panoramic photographers around the world. Organizers reported that they received 5,377 entries from 1,322 photographers in 71 countries this year, competing for the top spots in five categories, for several special awards, and for some of the $50,000 in cash and prizes offered. Contest organizers were kind enough to share some of the winners and top scorers here, and I invite you to enjoy these wide images of our natural and human-built worlds on the largest screen available to you.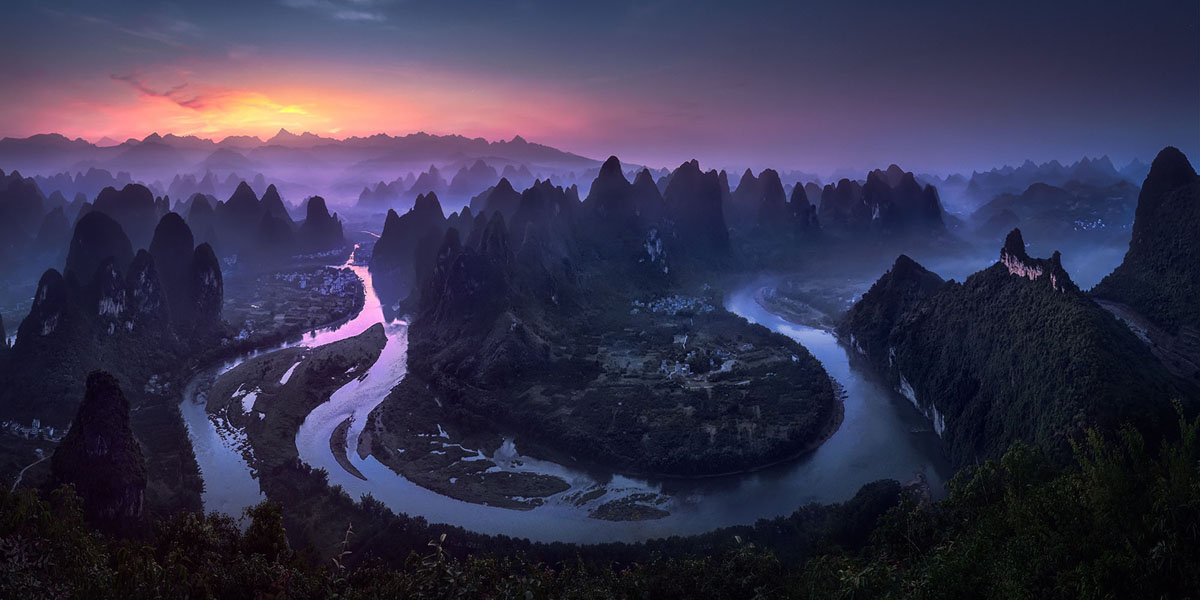 The Ministry of Fun Santa School in England opens for the season, a red fox meets a stegosaurus in Siberia, an earthquake causes destruction in Iran, judging Scotch Pies in Scotland, protesting a proposed total ban on abortions in Brazil, Australians vote to allow same-sex marriage, and much more.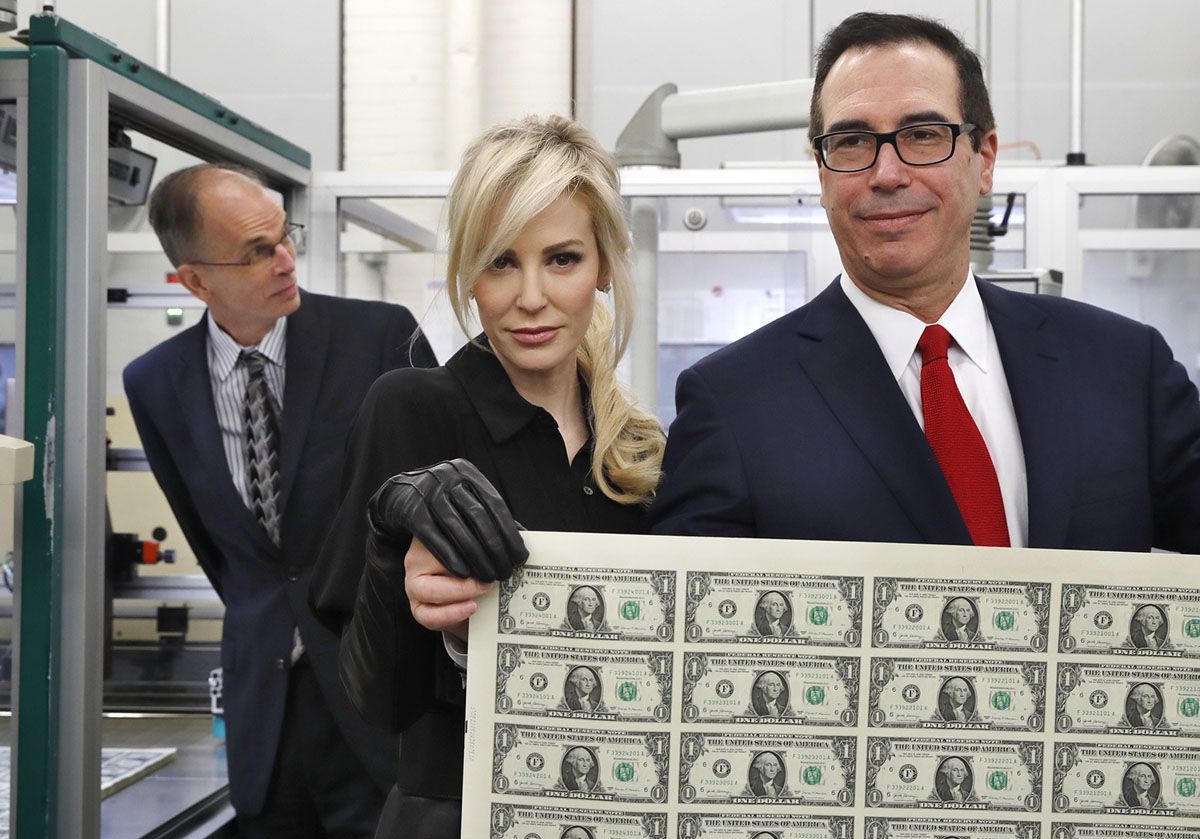 Toward the end of autumn, parts of northern India and Pakistan are frequently covered by a thick smog caused by a temperature inversion that traps smoke from burning crops, dust, and emissions from factories and vehicles—intensifying some of the worst air pollution in the world. This year the air quality has been particularly poor, causing flights to be cancelled, schools to be closed, and medical authorities to describe the situation as a public health emergency in recent weeks. Below, a few images of people navigating the smog in New Delhi and in Lahore, Pakistan.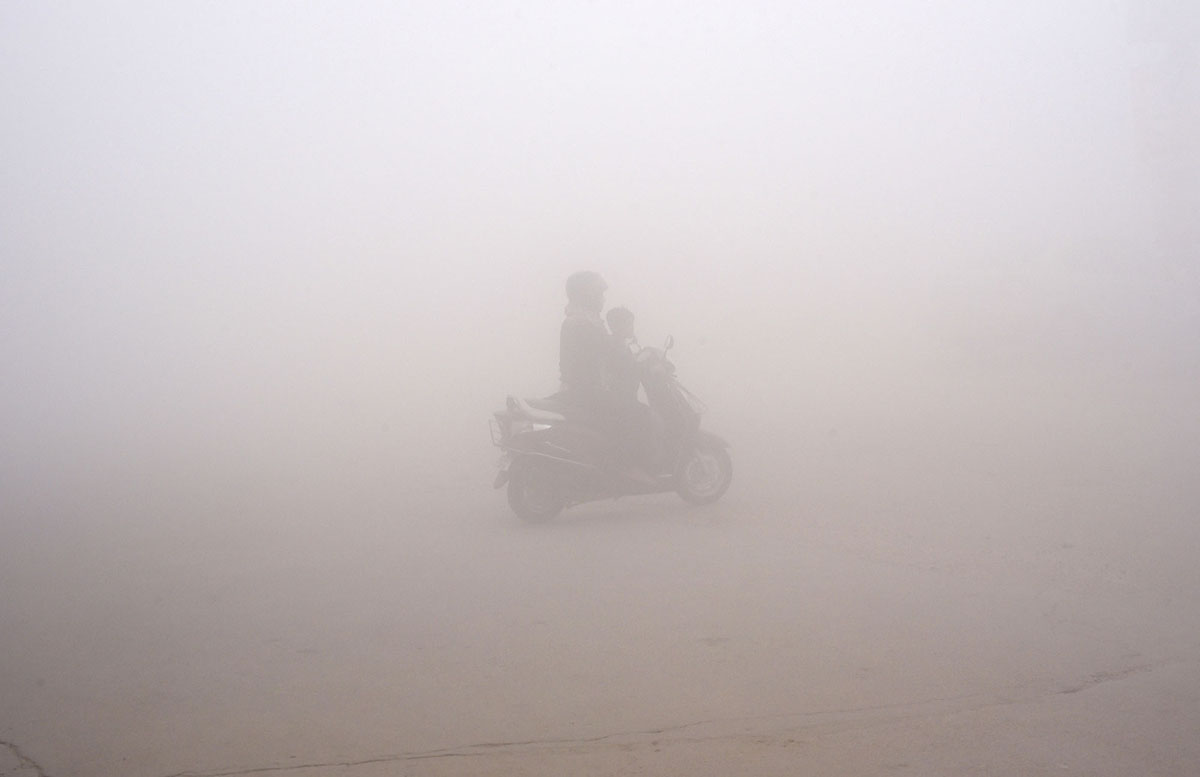 Antarctica is approaching its peak summertime, when the people living and working at coastal stations will experience a few weeks of 24-hour daylight around Christmastime. Collected here are images from the past few years of the Antarctic landscape, wildlife, research facilities, and some of the scientific work taking place there.
For the past 12 days, President Trump has been on a wide-ranging tour across Asia, visiting five nations for state visits and several international summit meetings. Accompanying the president were his wife, First Lady Melania Trump, a dozen or so aides, a contingent of secret service agents, a traveling White House press corps, and many others necessary to operate the many helicopters, motorcades, and aircraft required to safely and securely transport the whole entourage tens of thousands of miles in a matter of days. Asian leaders welcomed the Trumps with lavish ceremonies and flattery that seemed to outshine what they had shown to previous presidents, and China provided what it called a "State Visit Plus." The overall goals of the Asia trip were to strengthen U.S. partner relationships, promote freedom across the region, and to work to limit North Korea's nuclear threat.