A heatwave in Europe, Ramadan in Syria, floating solar farms in China, the 35th America's Cup in Bermuda, the Royal Highland Show in Scotland, protests in Washington, D.C., and much more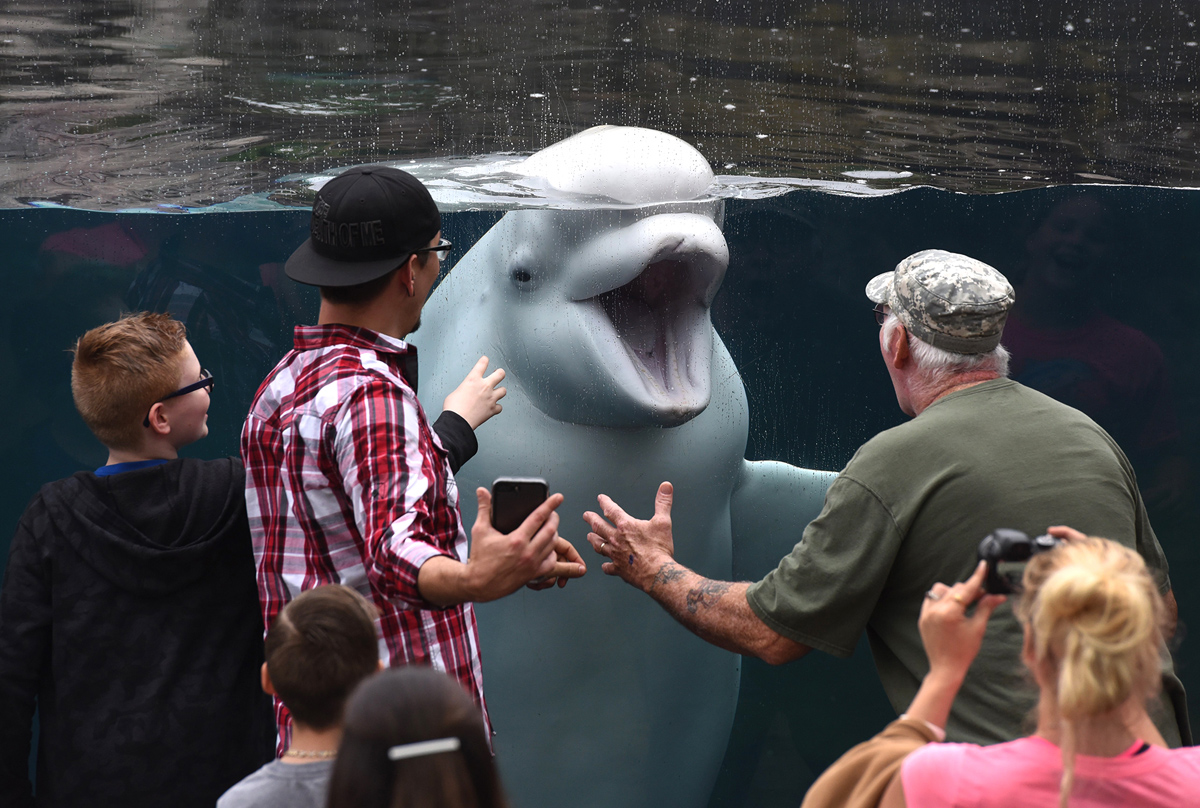 Hong Kong—a former British colony, now an autonomous territory within China—is a vibrant city of nearly 7.5 million residents, all packed into an area smaller than 425 square miles (1,100 sq km.) About 40% of the land in Hong Kong is set aside as country parks and nature reserves. As architects and developers continue to maximize the use of buildable land, apartment blocks and office towers reach for the sky, leaving Hong Kong with more skyscrapers than any other city in the world. Gathered here are recent images of the vertical cityscape, street scenes, monuments, people, and natural landscapes of Hong Kong.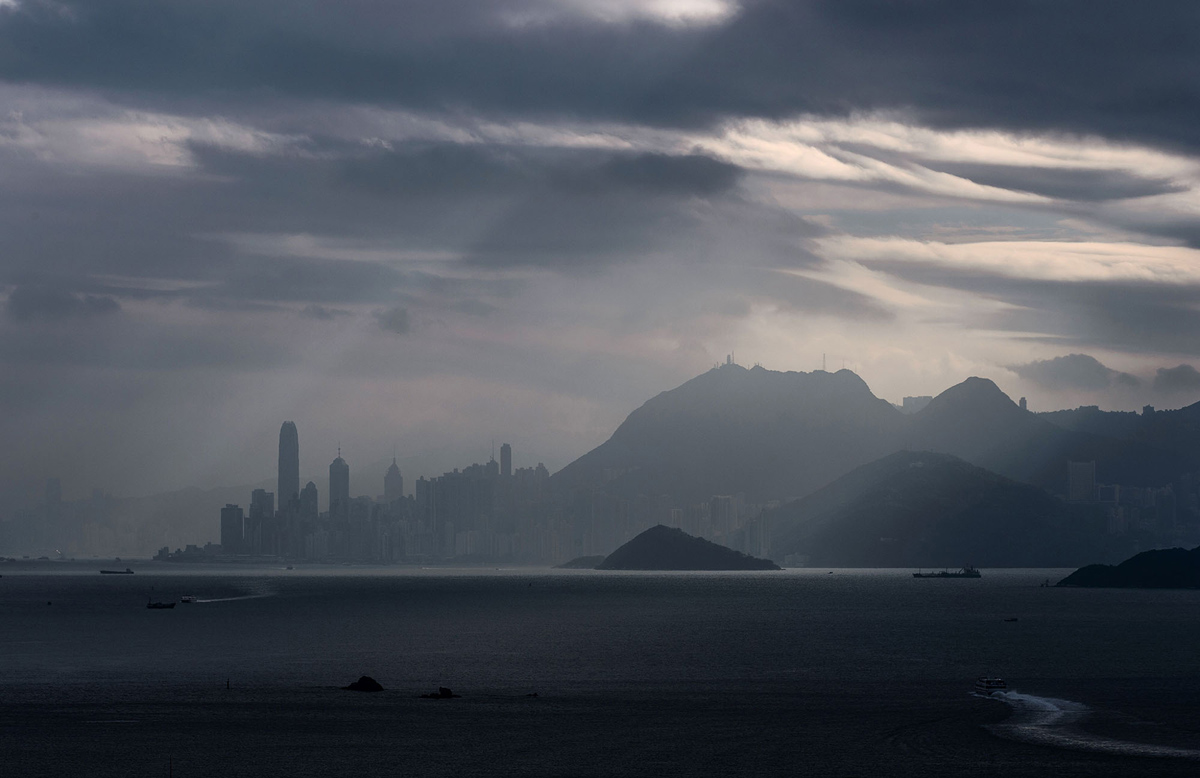 In recognition of the warmer weather in the northern hemisphere, this is an invitation to take some time, go outside, and set a kite aloft. Collected here, some delightful images of kites in flight around the world from the past century.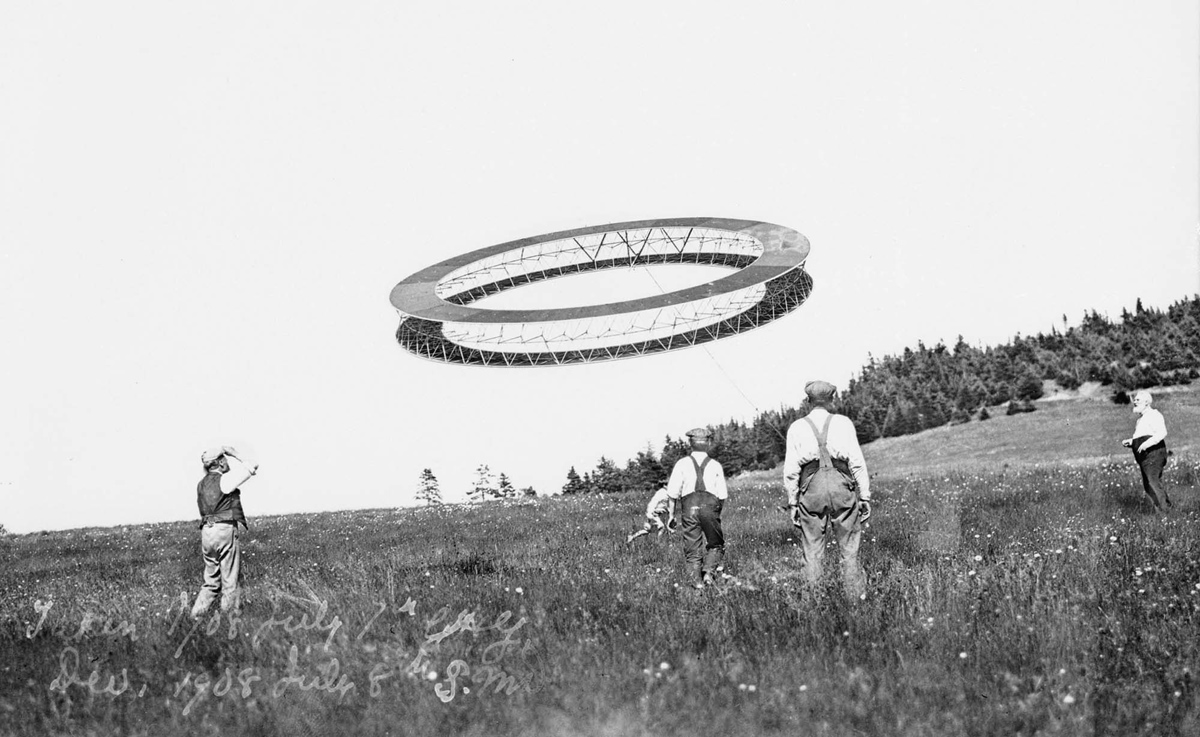 Over the weekend, wildfires in central Portugal killed at least 63 people and injured 135 others, many of them killed while trapped in their cars. More than 1,600 firefighters are still battling the fires, which are believed to have been triggered by lightning strikes during a recent heat wave. Portugal called for three days of mourning to be observed for the victims of one of the most deadly forest fires in its recent history.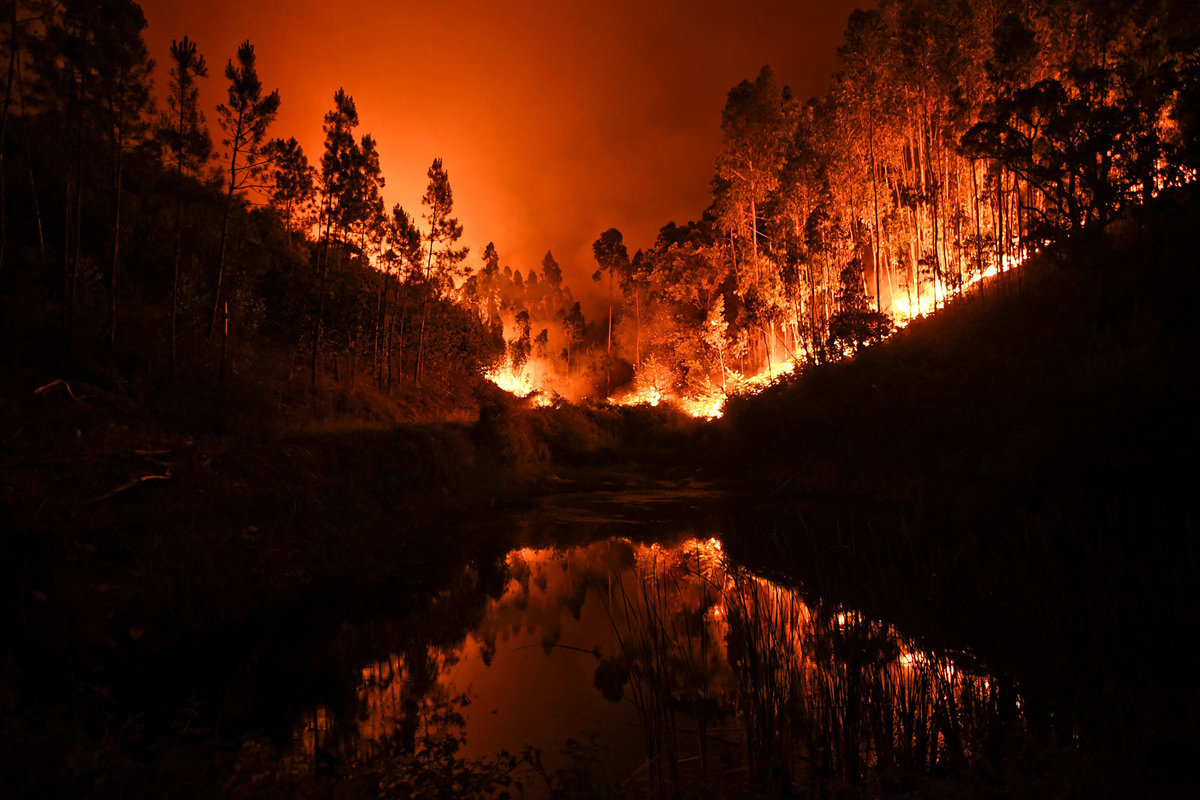 Cosplay in Australia, the brutal Calcio Storico Fiorentino in Florence, a hyperrealistic animatronic baby in Spain, the Golden State Warriors win the NBA Finals in California, protests in Moscow, a terrible tower fire in England, and much more
Ethiopia is home to more than 100 million people—the second most-populous nation in Africa. It is also composed of wildly varying landscapes, and an incredible diversity of ethnic and religious groups. Getty Images photographer Carl Court reports that "Lonely Planet recently ranked Ethiopia among the top ten 2017 world tourist destinations," and that it earned more than $870 million from tourism in the first quarter of 2017 alone. Gathered here are a handful of recent images from across Ethiopia, showing just some of its people and regions.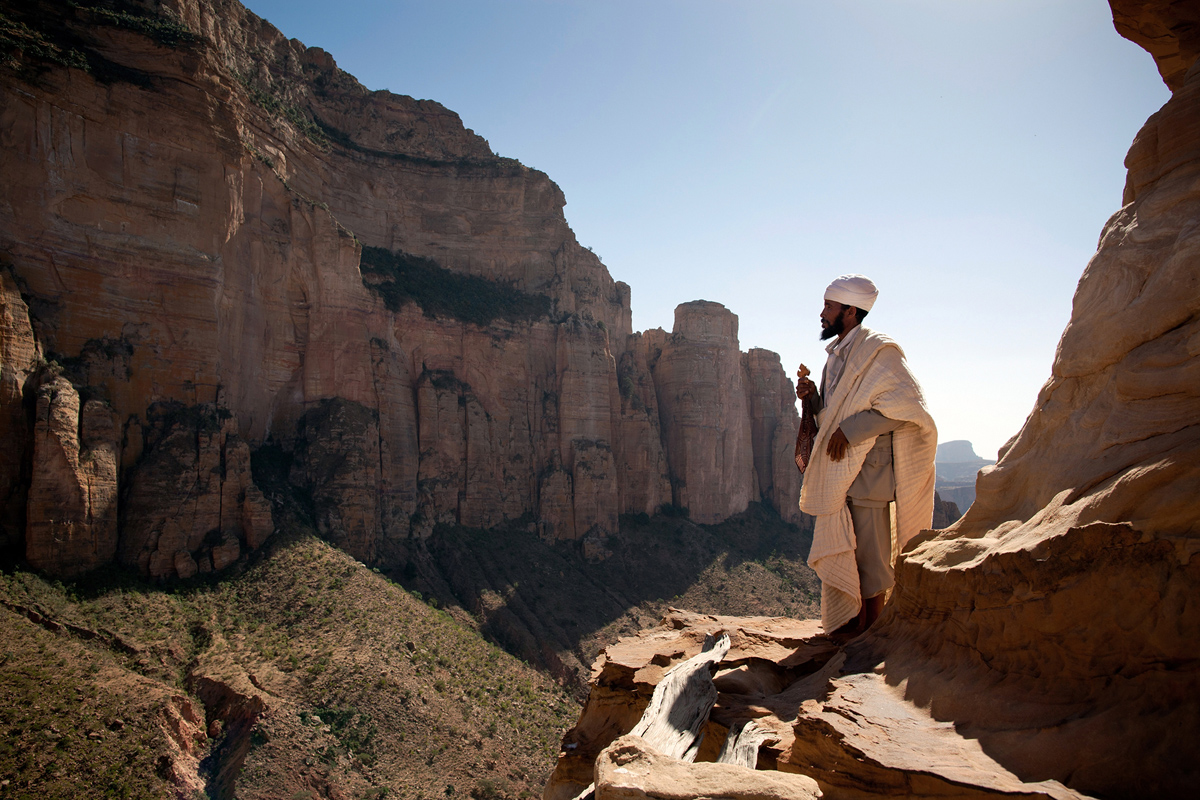 The winners have been announced in the 4th edition of the Red Bull Illume Image Quest photo competition. The contest invited photographers to submit images of the world of action and adventure sports in one of 10 categories, including Energy, Playground, Sequence, and Enhance (where digital manipulation is allowed). This year the competition received more than 34,500 entries by 5,646 photographers from 120 countries. Below are some of the winning images and finalists, accompanied by the stories behind the shots, in the words of the photographers themselves. The winning images are now part of a traveling exhibition for the next two years.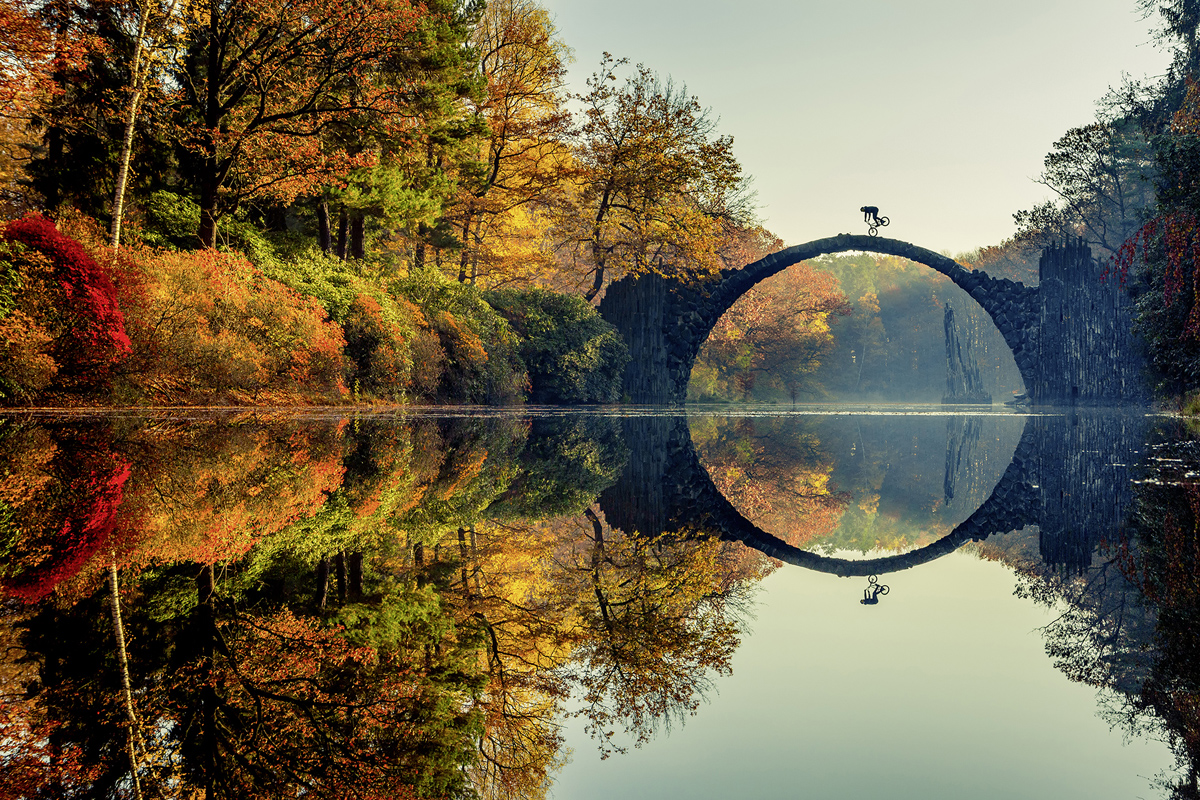 Beginning on April 1, anti-government demonstrators have staged daily protests across Venezuela that continue to devolve into violent clashes with riot police, leaving thousands arrested, hundreds injured, and 66 dead. Opposition activists are protesting against the government of President Nicolas Maduro, blaming him for a crippling economic crisis that has caused widespread food shortages for years. The head of the Venezuelan military has warned troops not to commit "atrocities" against protesters, while Maduro's government continues to work toward rewriting the constitution, defying those accusing him of clinging to power.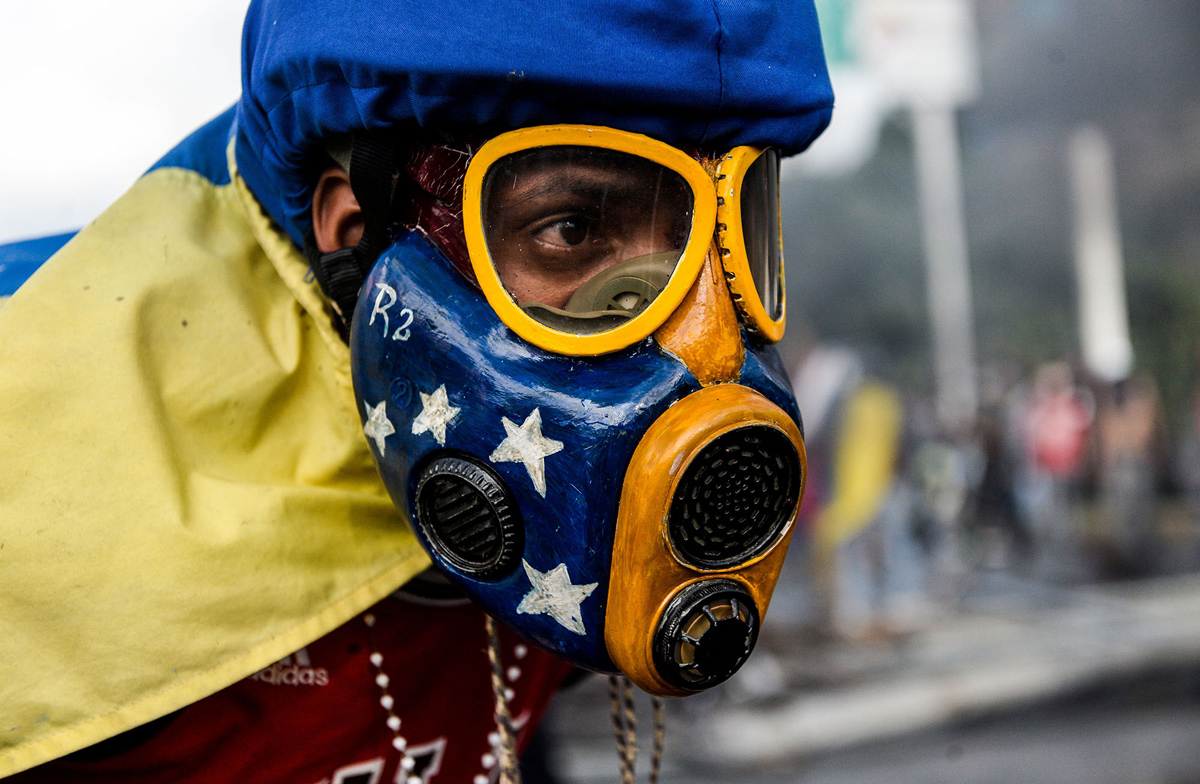 An open-air hotel room in the Swiss Alps, a mass wedding in China, Comey testifies in Washington, D.C., Lord Buckethead and others vie for votes in the UK, storms and wildfires in South Africa, and much more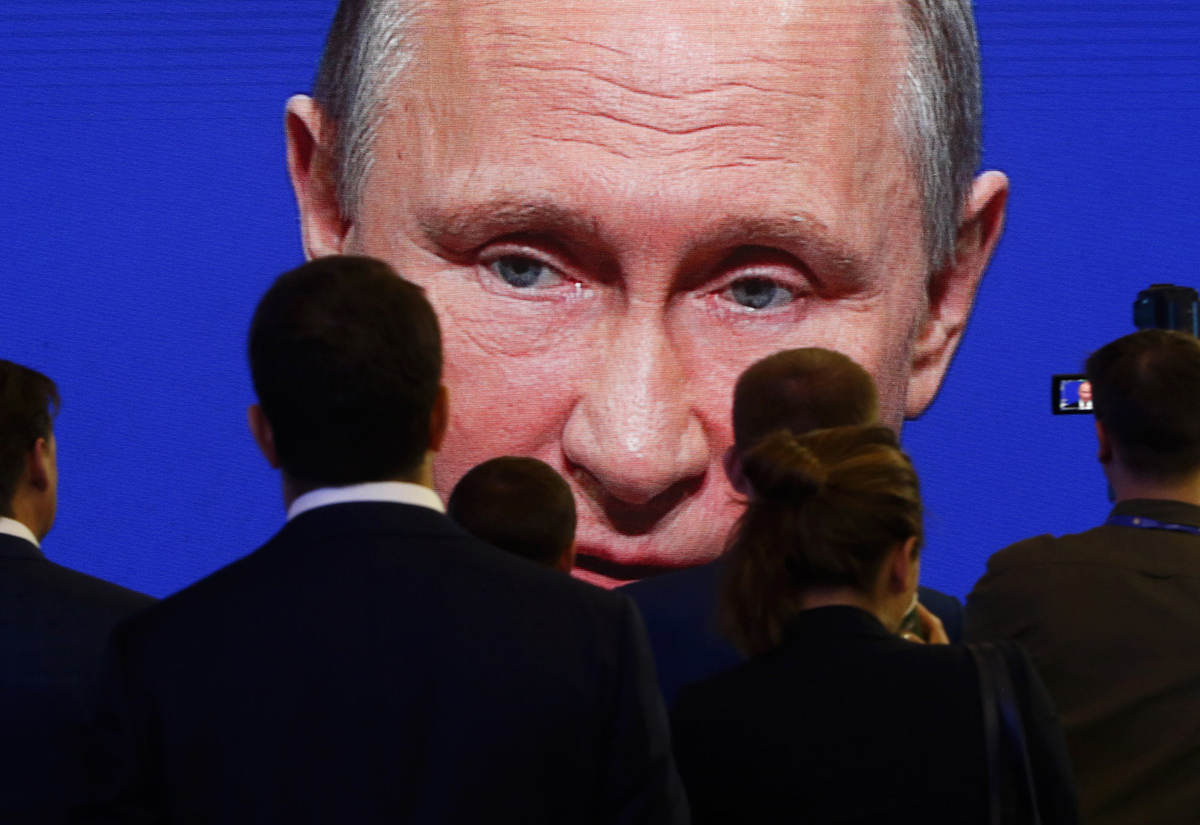 This September, NASA's Cassini spacecraft will take its final measurements and images as it plunges into Saturn's atmosphere at 77,000 miles per hour, burning up high above the cloud tops. Launched in 1997, Cassini traveled 2.2 billion miles in seven years to reach Saturn and enter orbit. Over the past 13 years, Cassini's instruments have returned countless priceless scientific observations and hundreds of thousands of images of the Saturnian system—its atmosphere, its 60+ moons, its vast rings, and much more. Gathered here are 40 of the most amazing images sent to us from Cassini, as we prepare for this epic mission to come to an end in just a few months.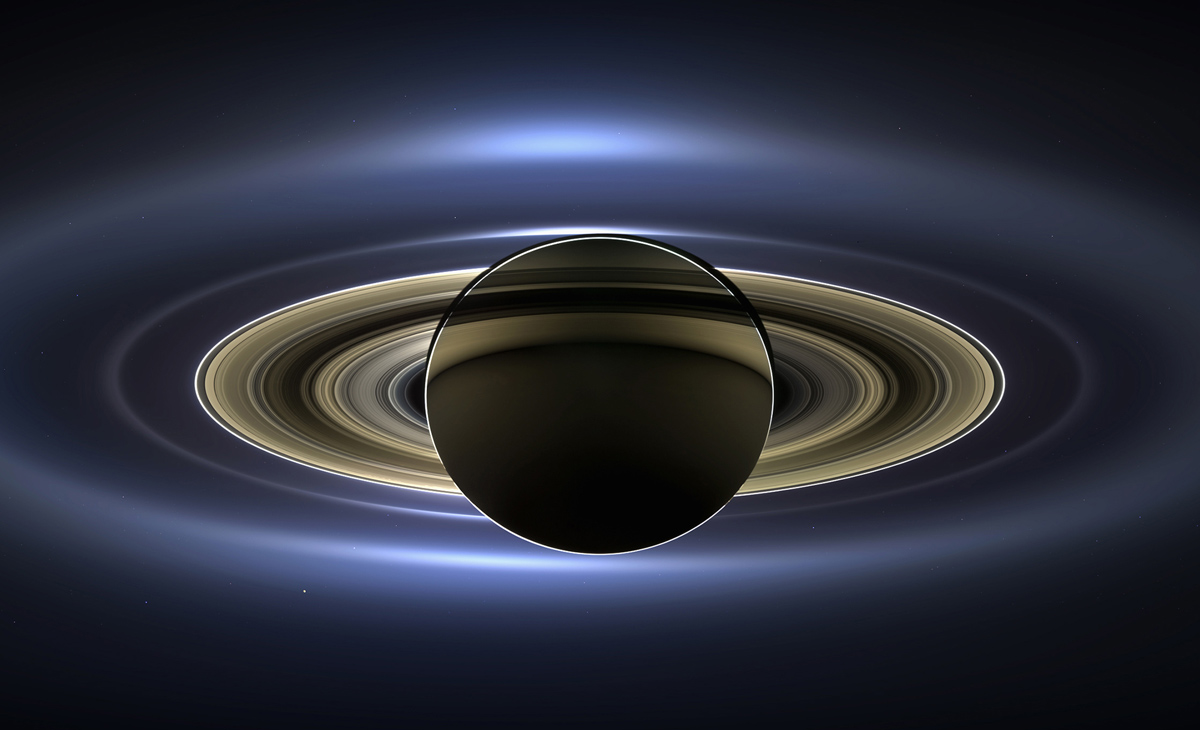 In the years before the outbreak of World War II, people of German ancestry living abroad were encouraged to form citizens groups to both extol "German virtues," around the world, and to lobby for causes helpful to Nazi Party goals. In the United States, the Amerikadeutscher Volksbund, or German American Bund, was formed in 1936 as "an organization of patriotic Americans of German stock," operating about 20 youth and training camps, and eventually growing to a membership in the tens of thousands among 70 regional divisions across the country. On February 20, 1939, the Bund held an "Americanization" rally in New York's Madison Square Garden, denouncing Jewish conspiracies, President Roosevelt, and others. The rally, attended by 20,000 supporters and members, was protested by huge crowds of anti-Nazis, who were held back by 1,500 NYC police officers. As World War II began in 1939, the German American Bund fell apart, many of its assets were seized, and its leader arrested for embezzlement, and later deported to Germany.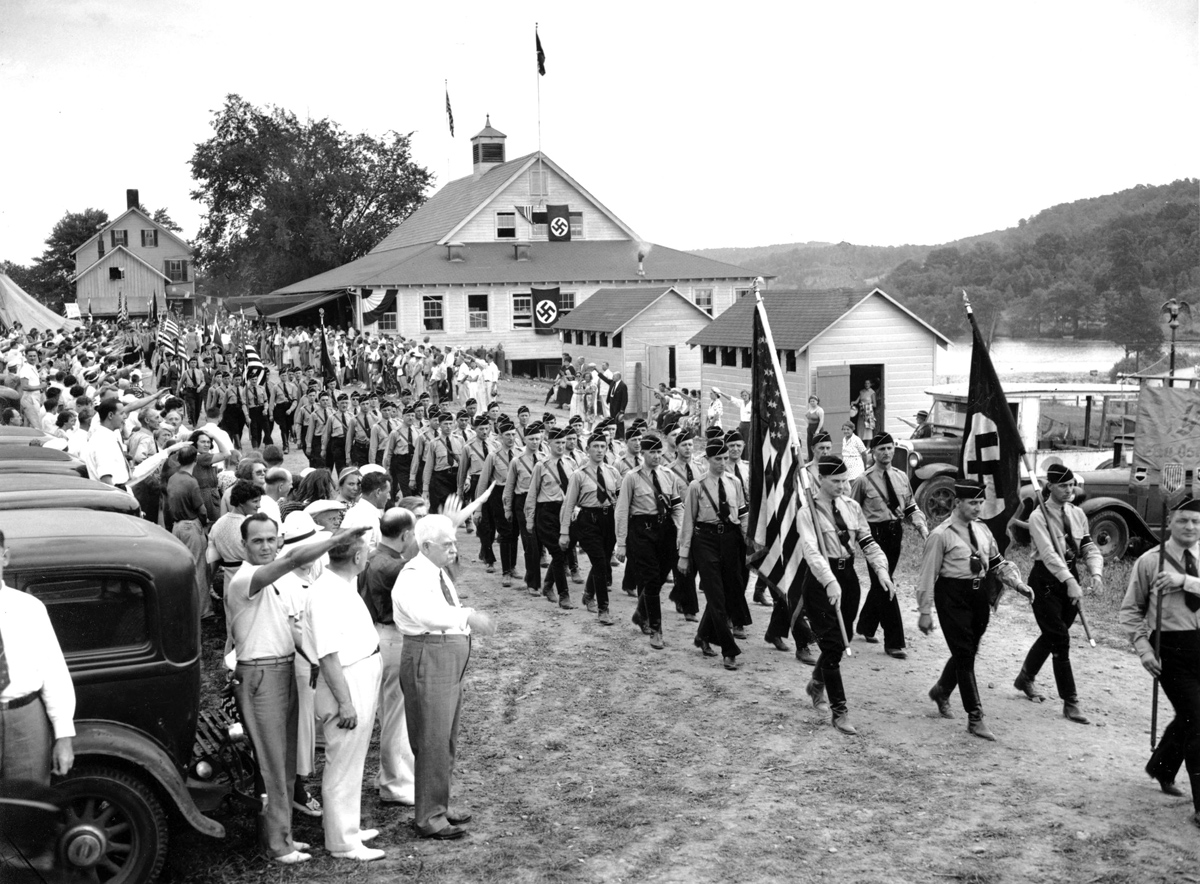 A gothic "Victorian picnic" in Leipzig, floating down a Texas river, continued unrest and protest in Venezuela, a police robot marks the start of Ramadan in Dubai, a metal hijab band in Indonesia, and much more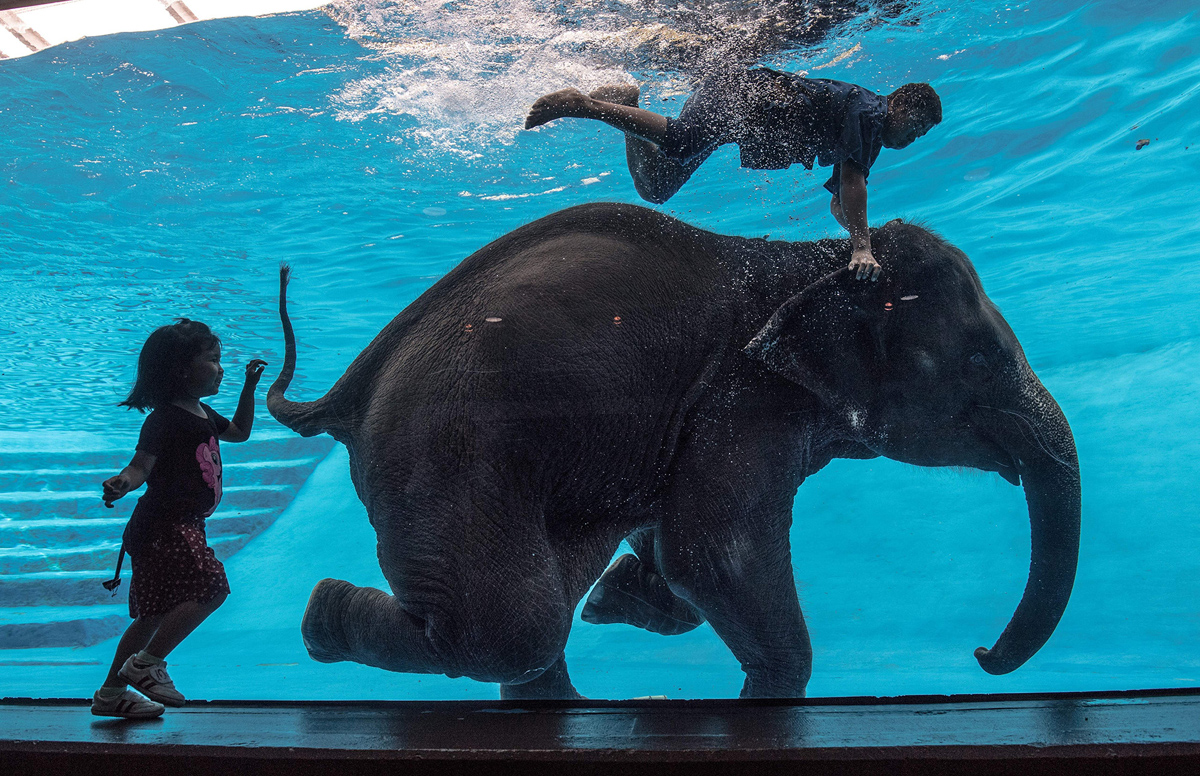 Getty Images photographer Chris McGrath recently spent about two weeks with crew members aboard the Migrant Offshore Aid Station (MOAS) Phoenix vessel as they patrolled the Mediterranean between Italy and Libya. During several missions, the crew rescued hundreds of migrants, some from capsized vessels—and recovered dozens of bodies from the sea. The United Nations estimates that more than 65,000 migrants have arrived in Europe this year so far from Africa and the Middle East, about one-third as many as arrived in 2016 by the same date. The large part of that decrease is due to tighter restrictions nearly cutting off migrants entering through Greece. As migrants move to other, more dangerous routes, the death toll has climbed to more than 1,500 so far this year—more than 2016, despite the significant decrease in overall numbers.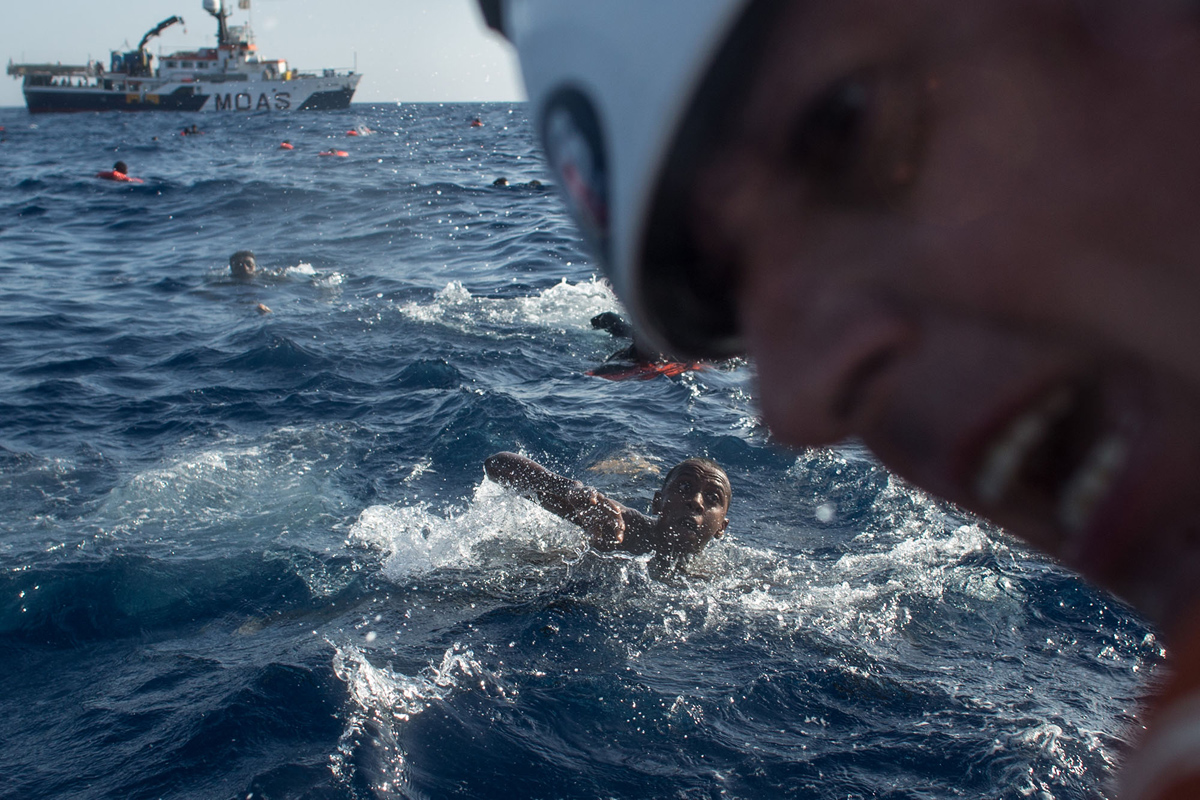 Moscow's underground transit system is now more than 80 years old, and carries up to 9 million passengers through more than 200 stations every day. Most of the architecture and decor was built decades ago, meant to be a showcase for Soviet artists, ideals, and icons. The system is now modernizing, in part, preparing for the 2018 World Cup, which will be hosted in Russia. Several Reuters photographers have captured images of the varied and unique Moscow Metro stations, as well as the workers and passengers underground, over the past year.
A Muslim militant group linked to ISIS attacked and took control of parts of Marawi city on Mindanao island in the southern Philippines last week. Philippine government troops have been evacuating civilians and fighting back, with soldiers on the ground and attack aircraft in the sky. Gunmen from local terrorist groups with ties to ISIS, called the Maute Group and Abu Sayyaf, overran the city, leading President Rodrigo Duterte to declare 60 days of martial law in Mindanao, as 85,000 residents fled to evacuation centers. While the government says it has now regained control of most of the city, fighting continues, and the death toll has climbed to nearly 100.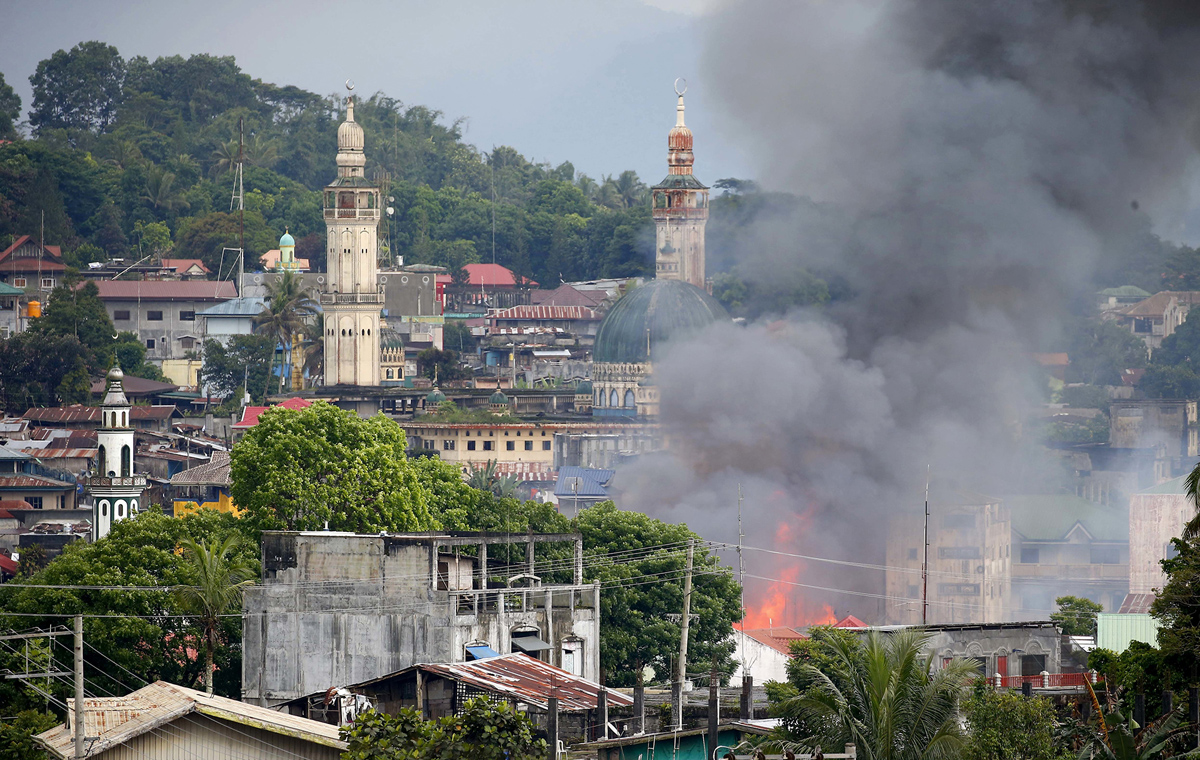 An elephant rescue in India, President Trump travels overseas, continued unrest in Venezuela and Kashmir, a terror attack in Manchester, England, the removal of a Confederate statue in New Orleans, ducklings at the White House, and much more.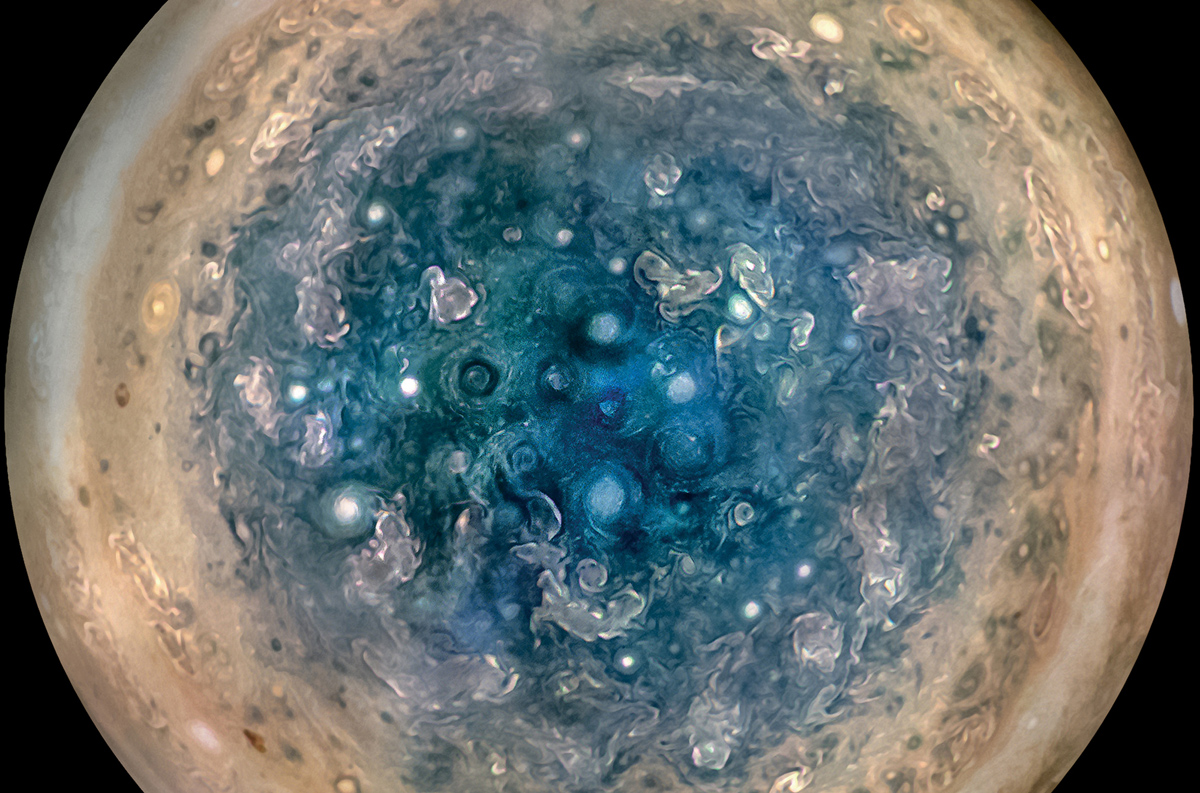 Updated on May 28, 2017
For a number of reasons, natural and human, people have evacuated or otherwise abandoned many places around the world—large and small, old and new. Gathering images of deserted areas into a single photo essay, one can get a sense of what the world might look like if humans were to suddenly vanish from the planet. Collected here are recent scenes from abandoned construction projects, industrial disaster zones, blighted urban neighborhoods, towns where residents left to escape violence or natural disasters, derelict Olympic venues, ghost towns, and more.
For the past 10 days in Baku, Azerbaijan, 6,000 athletes from 54 nations competed in 21 sports during the fourth iteration of the Islamic Solidarity Games. Sports include track and field, gymnastics, aquatics, and traditional ritual sports such as Zurkhaneh. Gathered below are images from the now-completed competition, and its opening and closing ceremonies.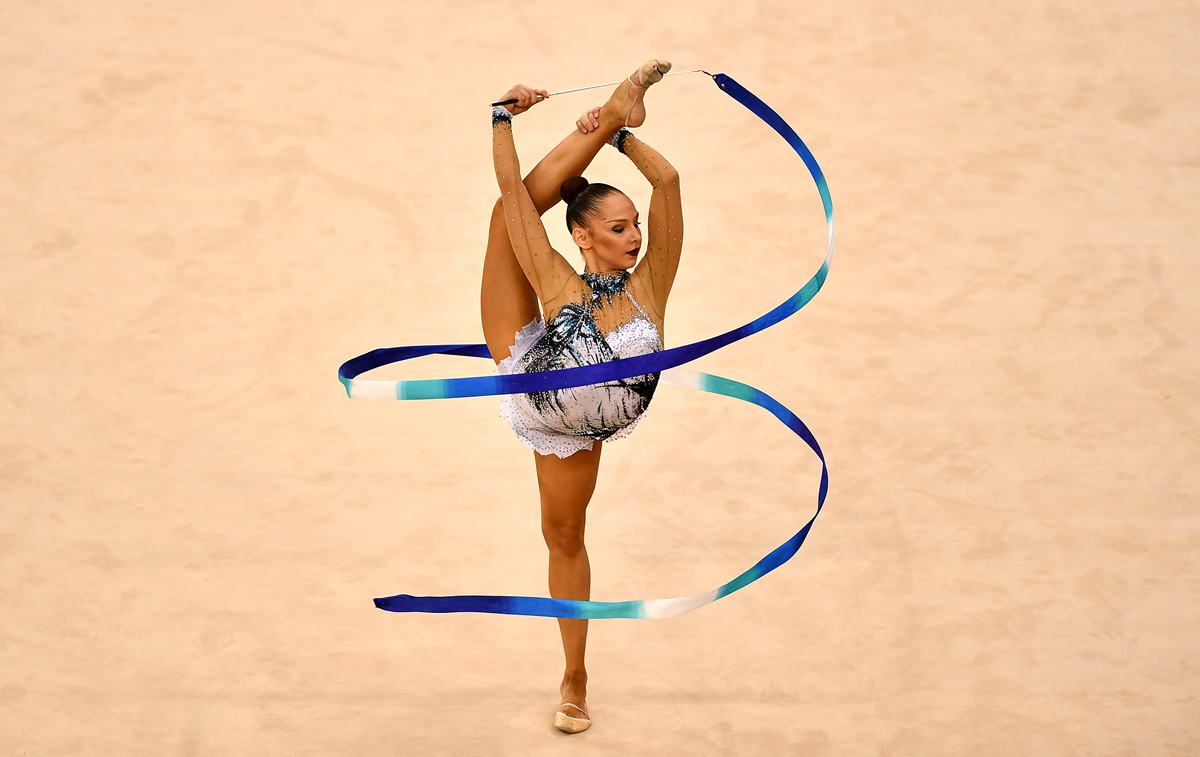 After a run of 146 years, the Ringling Bros. and Barnum & Bailey Circus, known as "The Greatest Show on Earth," has come to an end. The final sold-out performance took place Sunday in Uniondale, New York. Years of battles with animal-rights activists had led the circus to retire its performing elephants last year, which appeared to worsen already-dropping attendance numbers, sealing its fate. One of the two Ringling Bros. traveling circus units put on its final show in Rhode Island earlier this month, and the other unit closed the circus down last night with a grand finale in New York.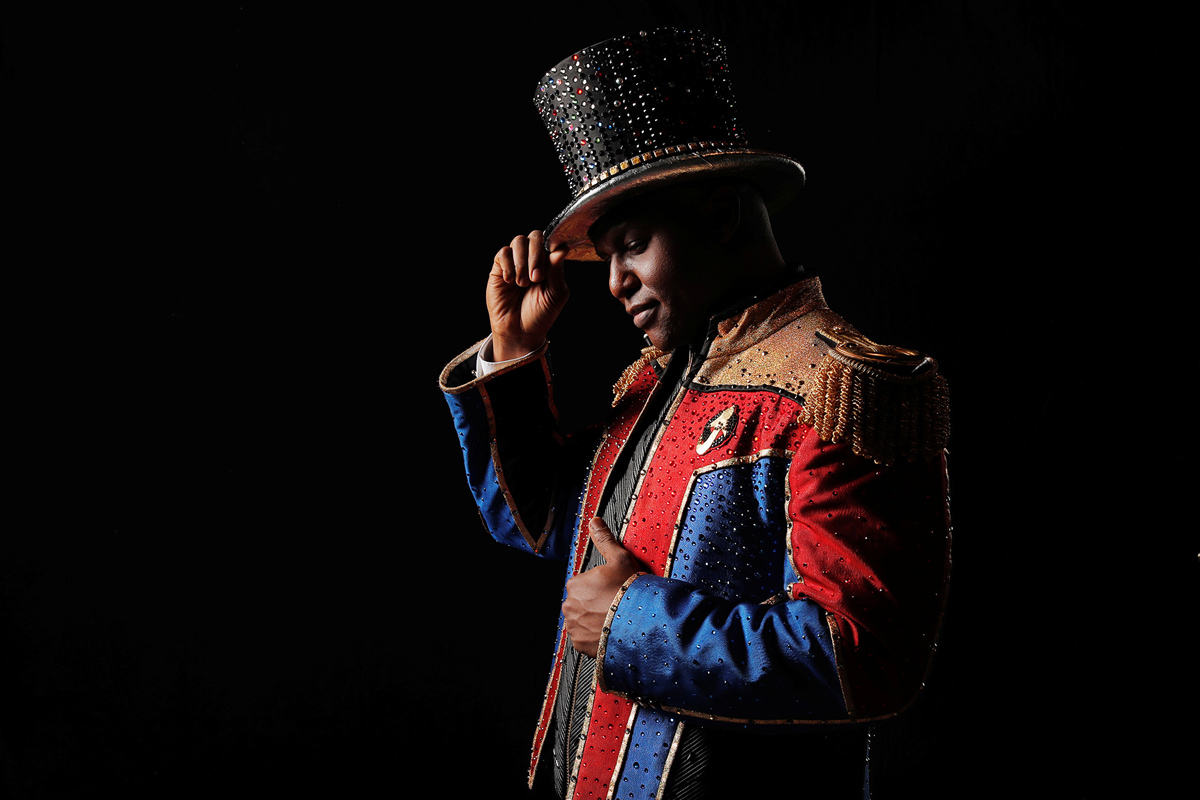 The world's fastest shed in Wales, France welcomes a new president, a fiery NASCAR crash at the Kansas Speedway, Gubbio's Race of the Candles in Italy, a portrait of the late singer Chris Cornell on stage in Atlanta, a new eruption of Mount Sinabung, and much more.