The removal of Confederate statues in Baltimore, big waves in Brazil, the World Jousting Championships in Australia, violent demonstrations and counter-protests in Charlottesville, daily exercise at a pig farm in China, a newborn mandrill in France, and much more.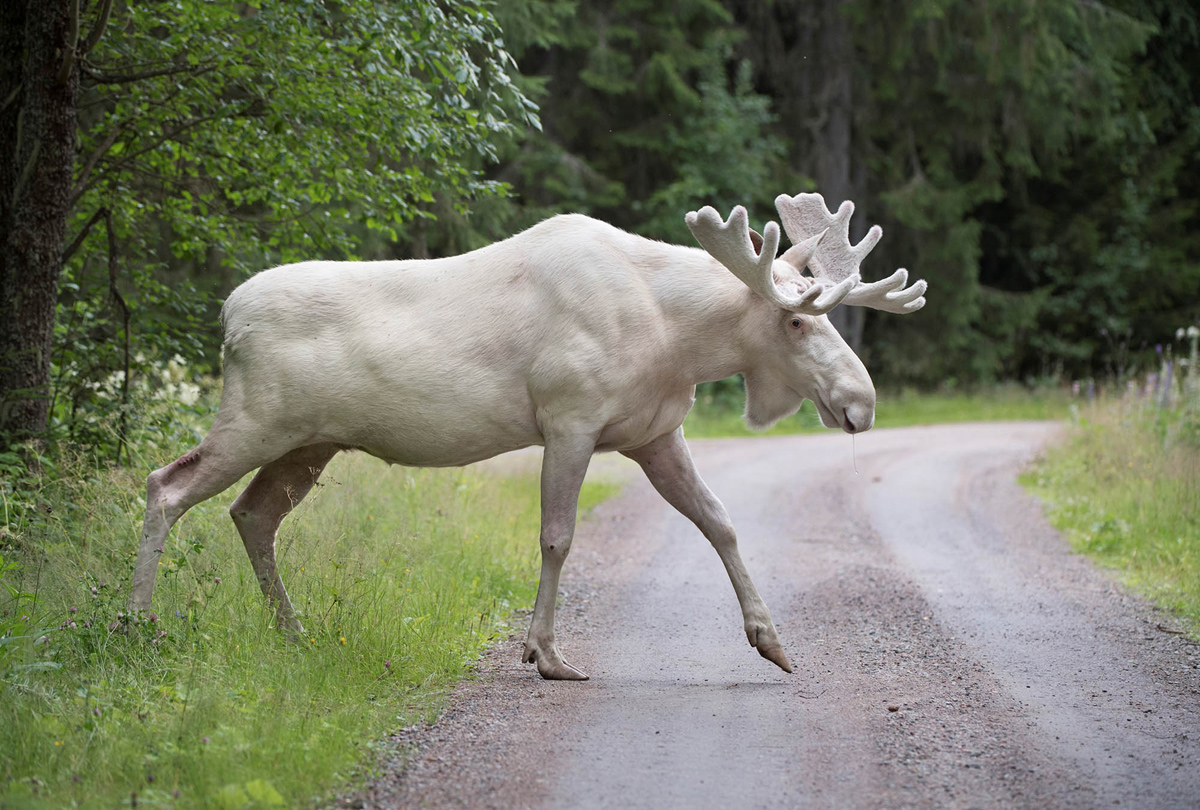 George Frey, Getty images photographer, recently had the opportunity to visit the U.S. Army's Dugway Proving Ground, a sprawling top-secret military facility in the Utah desert that tests and develops methods of working with chemical, biological, radiological, and explosive hazards. Frey: "Workers at this facility handle some of the most deadly and dangerous biological and chemical agents on Earth."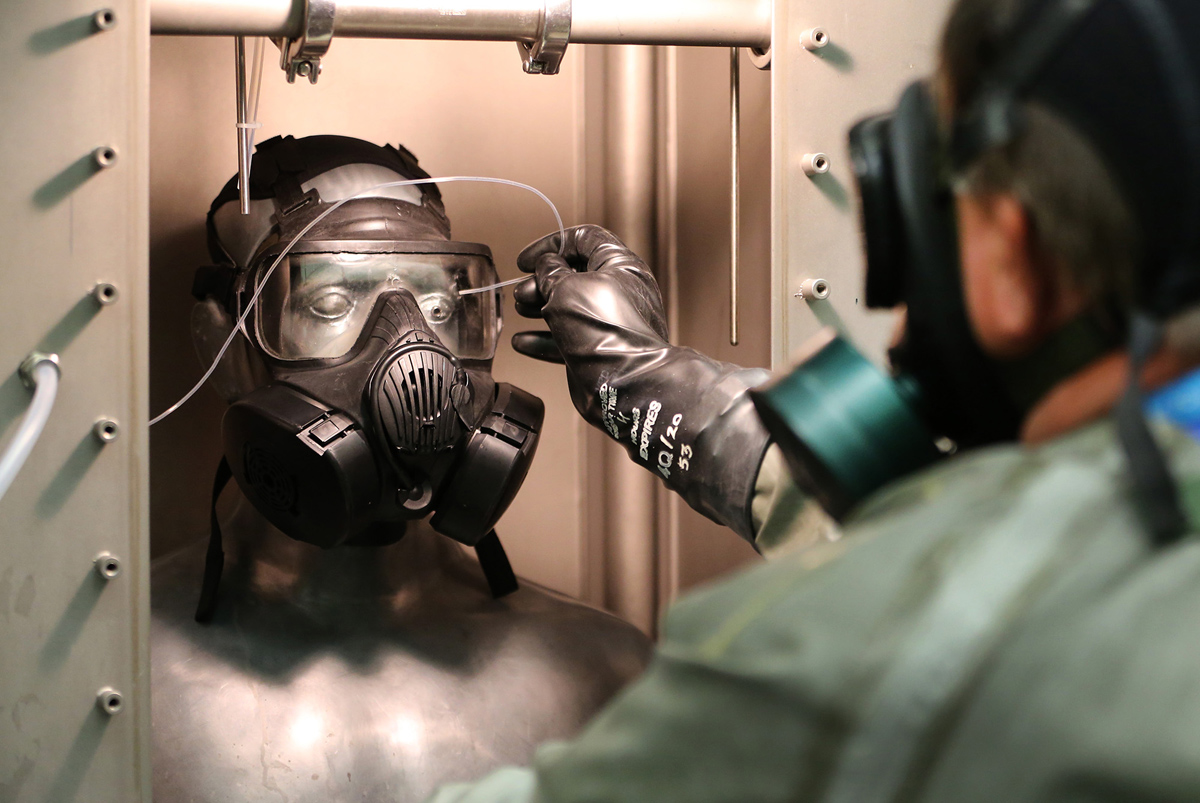 India celebrated its 70th Independence Day on August 15, during a busy week across the nation. Photojournalists in this vast and varied country covered monsoon flooding, widespread and varied protests, a deadly incident in a government hospital, Hindu festivals, unrest in Kashmir, Bollywood film sets, deadly landslides, and much more, with these photographs from just the past 7 days.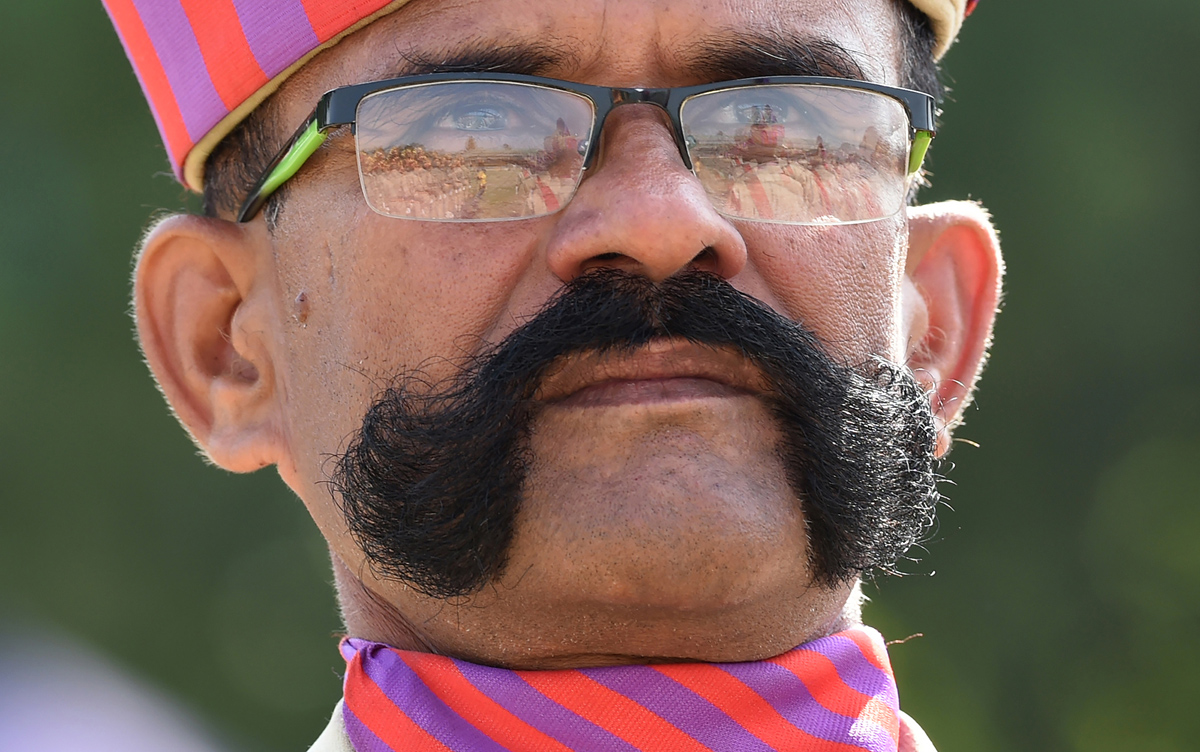 In squares and streets across the United States, vigils and marches were held this weekend in response to the hatred and violence on display during a "Unite the Right" rally in Charlottesville, Virginia, on August 12th. 32-year-old counter-protester Heather Heyer was killed when James Alex Fields Jr. allegedly drove a car into a crowd of counter-protesters, also injuring 19 others. Gathered here are images of some of those who took to the streets to mourn, and to decry racism and hate, from Charlottesville to Chicago, Washington to Los Angeles, and more.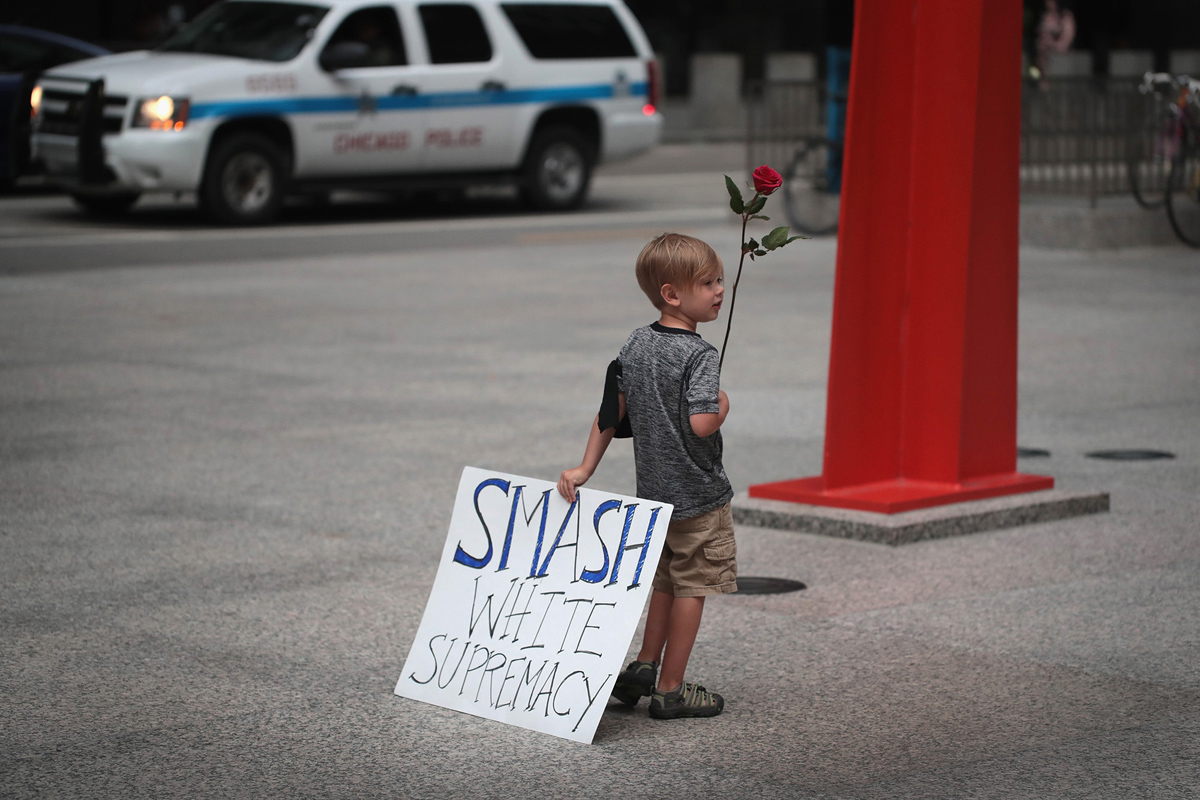 Since 2011, August 12 has been set aside as World Elephant Day. Supported by numerous conservation agencies, it's a day to "spread awareness, share knowledge, and provide solutions for better care and management of both captive and wild elephants," according to the organizer's website. Elephants face numerous challenges, including poaching, habitat loss, exploitation, abuse, and proximity to human conflict and poverty. The International Union for Conservation of Nature lists African elephants as "vulnerable" and Asian elephants as "endangered." On this World Elephant Day, I present a collection of images of these amazing animals splashing, bathing, swimming, and enjoying the water.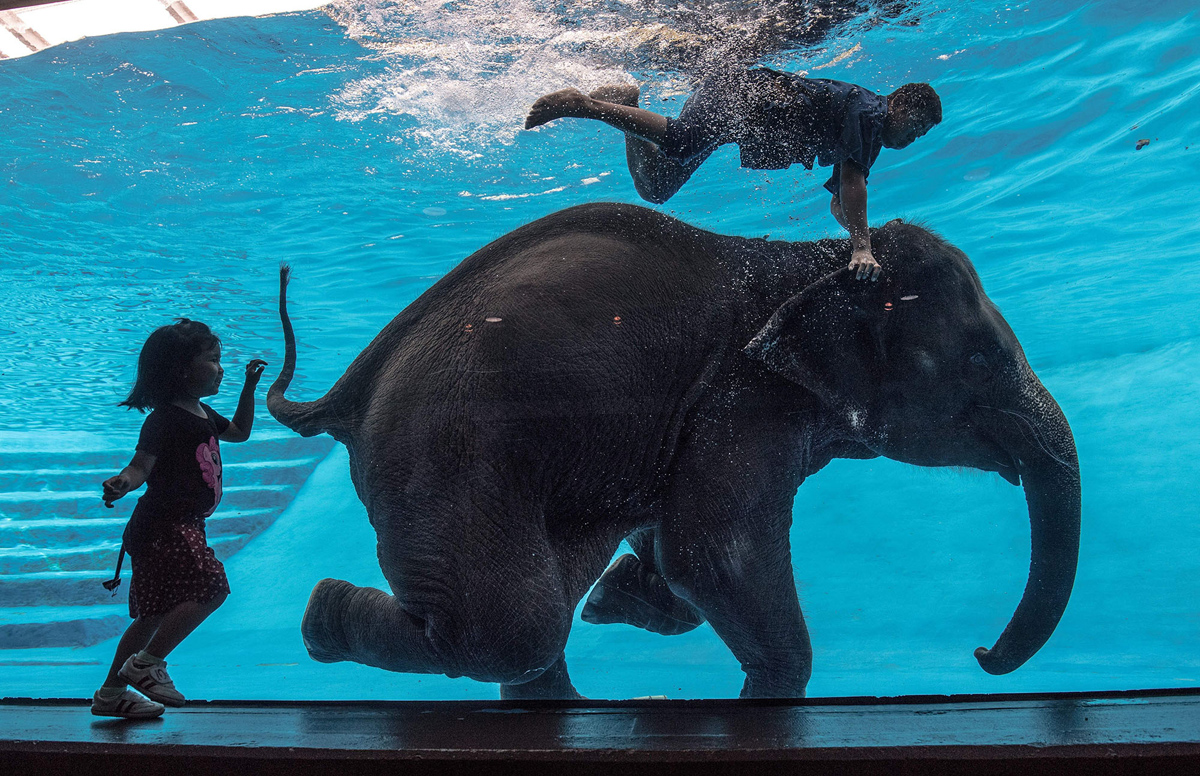 A trip through Geirangerfjord in Norway, an earthquake in China, a submerged monastery in Russia, contentious elections in Kenya, the crowning of King Puck in Ireland, and much more.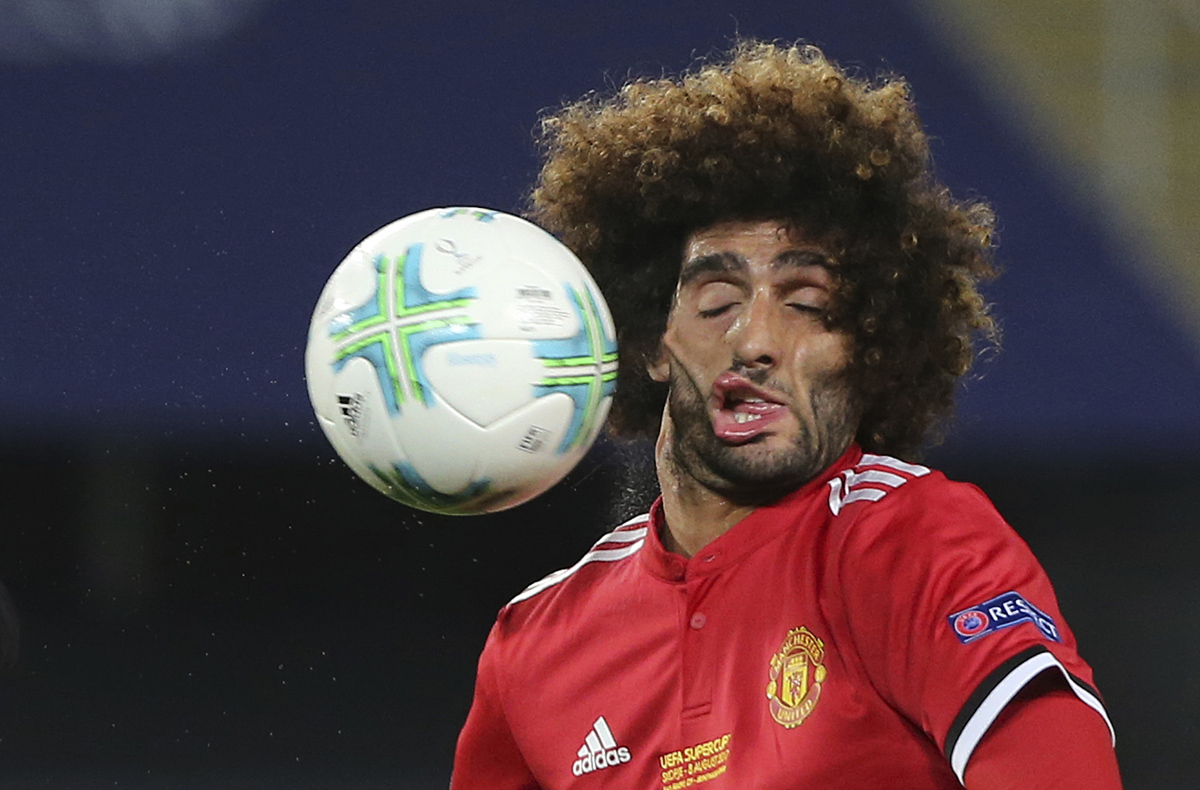 In August of 1977, the first of two identical robotic probes was launched from Cape Canaveral, Florida, bound for our outermost planets and beyond. Voyager 1 and Voyager 2 have each traveled more than 10 billion miles in the past 40 years, sending back invaluable observations and images. They discovered two dozen new moons, discovered active volcanoes on Jupiter's moon Io, took a famous "family portrait" of our solar system, and much more. Voyager 1 recently became the first spacecraft to leave the heliosphere and enter interstellar space. The Voyagers are also famous for being our most remote emissaries, carrying with them identical "golden records" with images and sounds from Earth. On this 40th anniversary of the first launch, a look back at the still-running Voyager mission follows.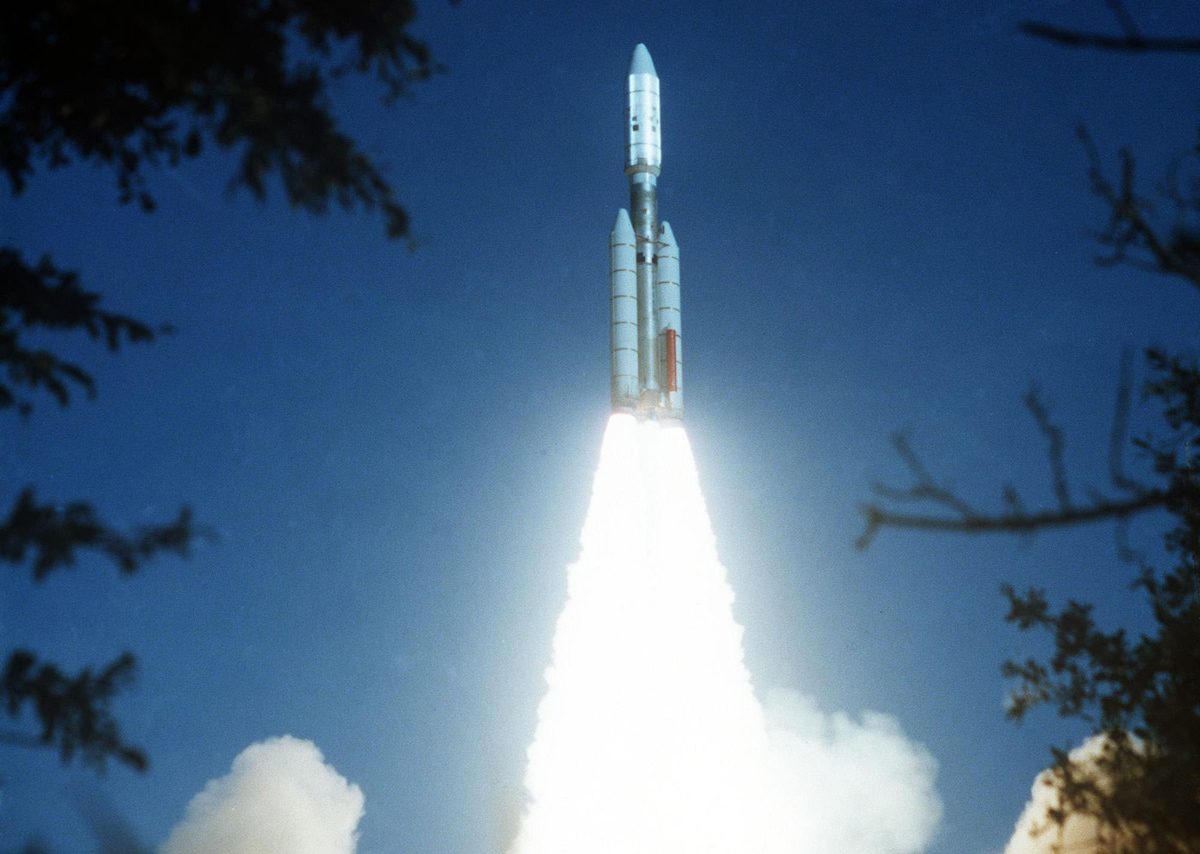 Earlier this year, AFP photographer Dominick Reuter and Getty photographer Spencer Platt both visited the Kensington neighborhood in Philadelphia, Pennsylvania, to photograph "El Campamento," one of the largest open-air drug markets and shooting galleries on the East Coast, before it was shut down. According to Getty: "People come from throughout the city, and some as far away as the Midwest, for heroin that is remarkably cheap and pure." At the end of July, the encampment, littered with mattresses, used needles and other refuse, started to be cleaned up and closed down by city workers and Consolidated Rail employees, while outreach workers try to help place homeless residents of the camp. Getty further reported that "over 900 people died last year in Philadelphia from opioid overdoses, a 30 percent increase from 2015."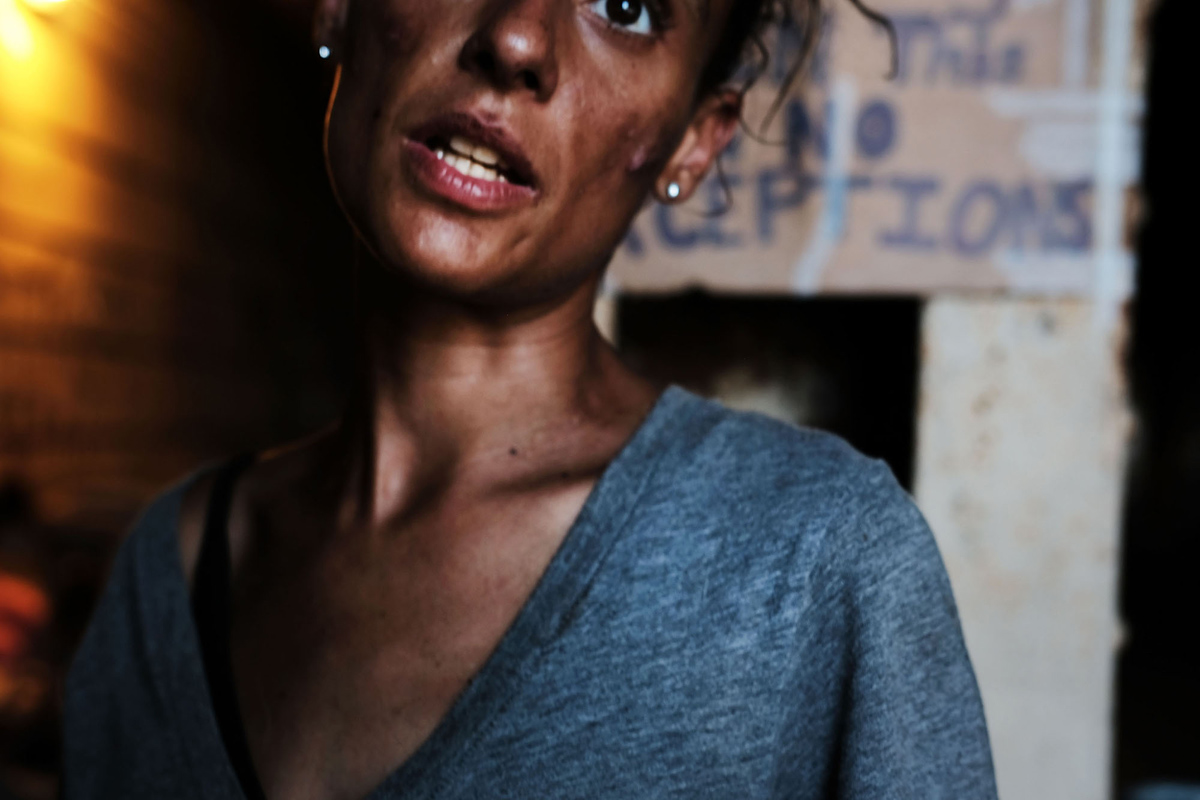 In Tibet's Hengduan Mountains, workers are hauling thousands of parts over challenging terrain by mule and by hand to build huge transmission towers for the Tibet Electric Power Networking Project. The complex power transmission project is designed to join and upgrade Tibet's current disconnected and underpowered power transmission systems. The project is due to be completed in 2018.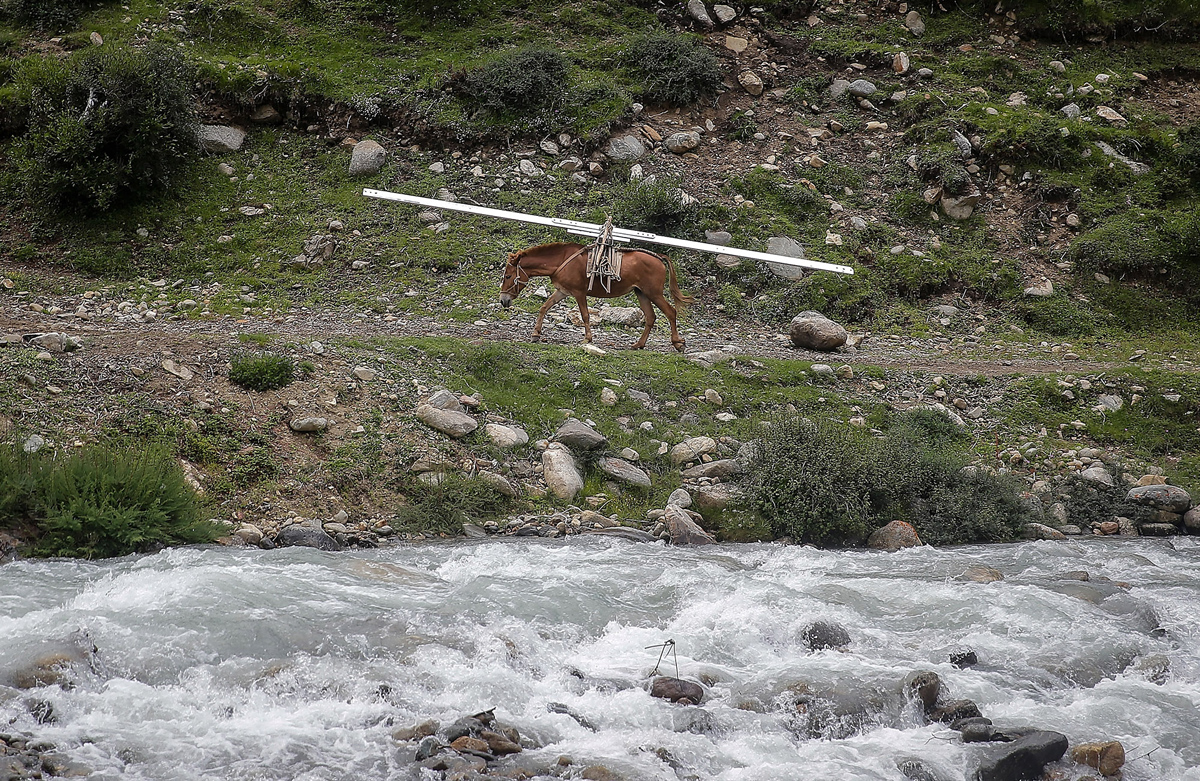 The Edinburgh Festival Fringe, an election in Kenya, Mount Sinabung erupts again, the launch of a Soyuz rocket in Kazakhstan, elementary school sumo wrestlers in Japan, a snow leopard cub in France, and much more.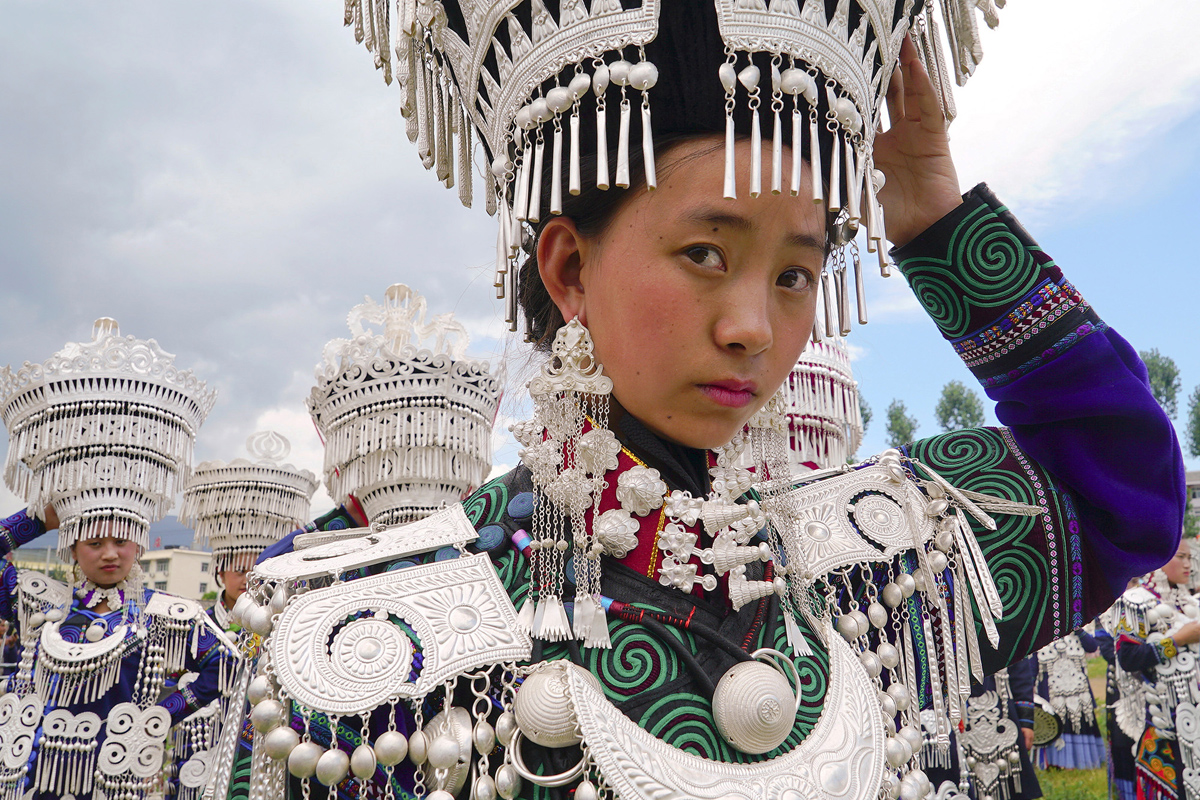 High in the Apuan Alps of Tuscany sits Monte Altissimo, a 5,213-foot (1,589-meter) mountain, climbed in 1517 by the Italian artist Michelangelo in pursuit of fine marble for his sculptures. There, according to Reuters, he "found the marble of his dreams. It was, the Renaissance master wrote, 'of compact grain, homogeneous, crystalline, reminiscent of sugar.'" After receiving the blessing of Pope Leo X, Michelangelo worked for years to open a functional quarry, but was unsuccessful, and the project faltered. Today, five quarries operate on the mountain, using heavy machinery and modern techniques to carve up the hillside and extract the prized marble.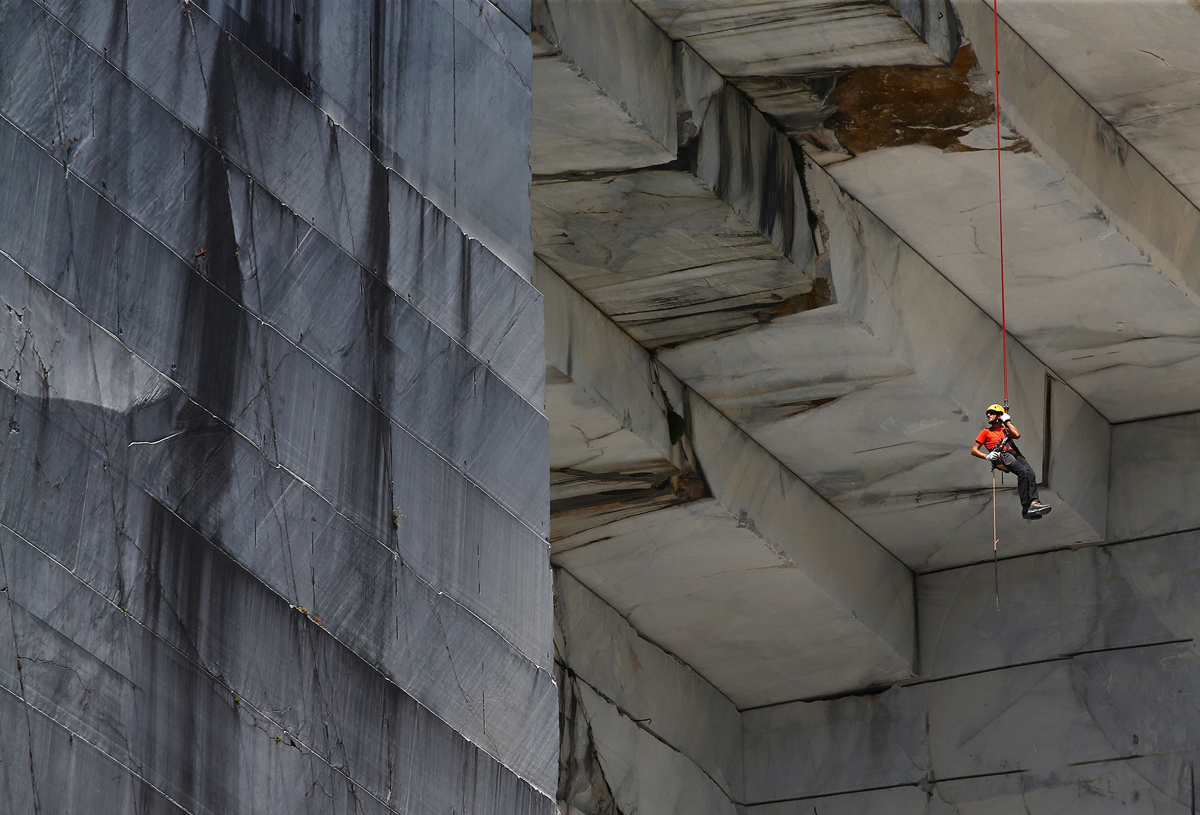 In the late 19th-century legend of Crazy Horse, the Oglala Sioux leader prophesied an economic, spiritual, and social renaissance among Native Americans. Now that prophesied generation, the Seventh Generation, is here—and they're determined to live up to the legend. The South Dakota-based photographer Kristina Barker spent several days on Pine Ridge Reservation recently meeting the young leaders who are confronting generational poverty, trauma, and cultural disconnection and using educational attainment as key to reclaiming Native identity and culture. Read the feature story "The Real Legacy of Crazy Horse" by Alia Wong, here.
The results of the 2017 National Geographic Travel Photographer of the Year Contest are now in, with grand-prize winner Sergio Tapiro Velasco set to receive a 10-day trip for two to the Galápagos Archipelago with National Geographic Expeditions, for his incredible shot of lightning striking the erupting Colima Volcano in Mexico. National Geographic was kind enough to allow me to share the winners and honorable mentions with you here, from three categories: Nature, Cities, and People. The photos and captions were written by the photographers, and lightly edited for style.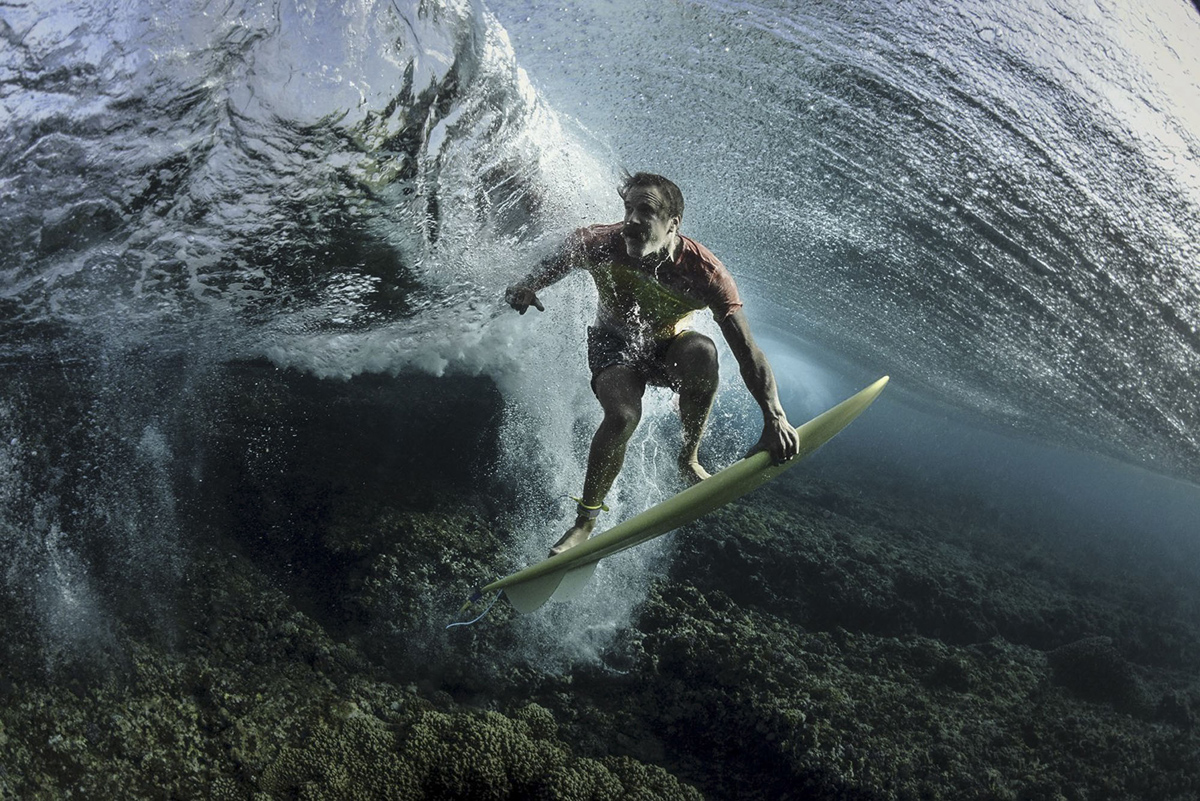 The Finnish icebreaker MSV Nordica just set a new record, sailing through the Northwest Passage above North America earlier than ever before. It took 24 days at sea to travel the 6,215 miles (10,000 kilometers) from Alaska to Greenland, arriving on July 29. Arctic sea ice has been melting sooner every year, opening the route earlier and for a longer time each summer. A team from the Associated Press accompanied a group of international researchers aboard the MSV Nordica, including photographer David Goldman, who returned with the photos below.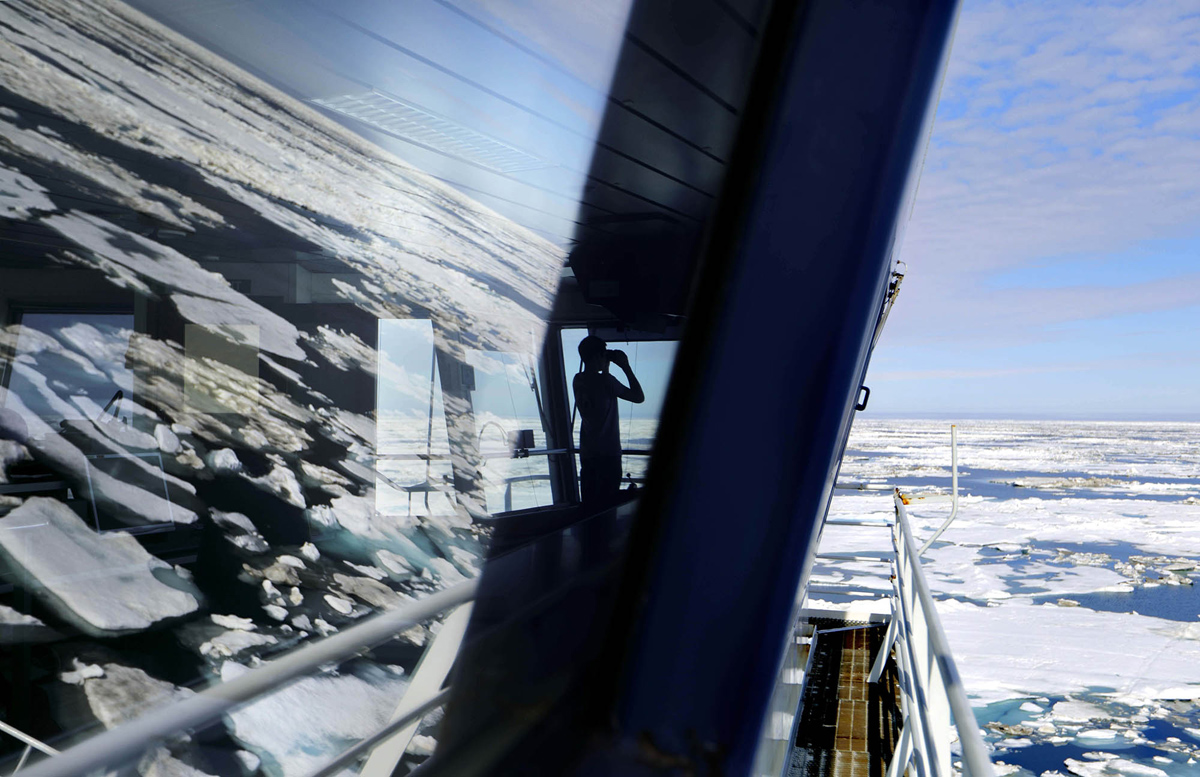 A Russian spider, the annual Chincoteague Island Pony Swim, the Battle of Passchendaele in virtual reality, flooding in Turkey, drought in Germany, a peek inside the Mail Rail tunnels under London, and much more.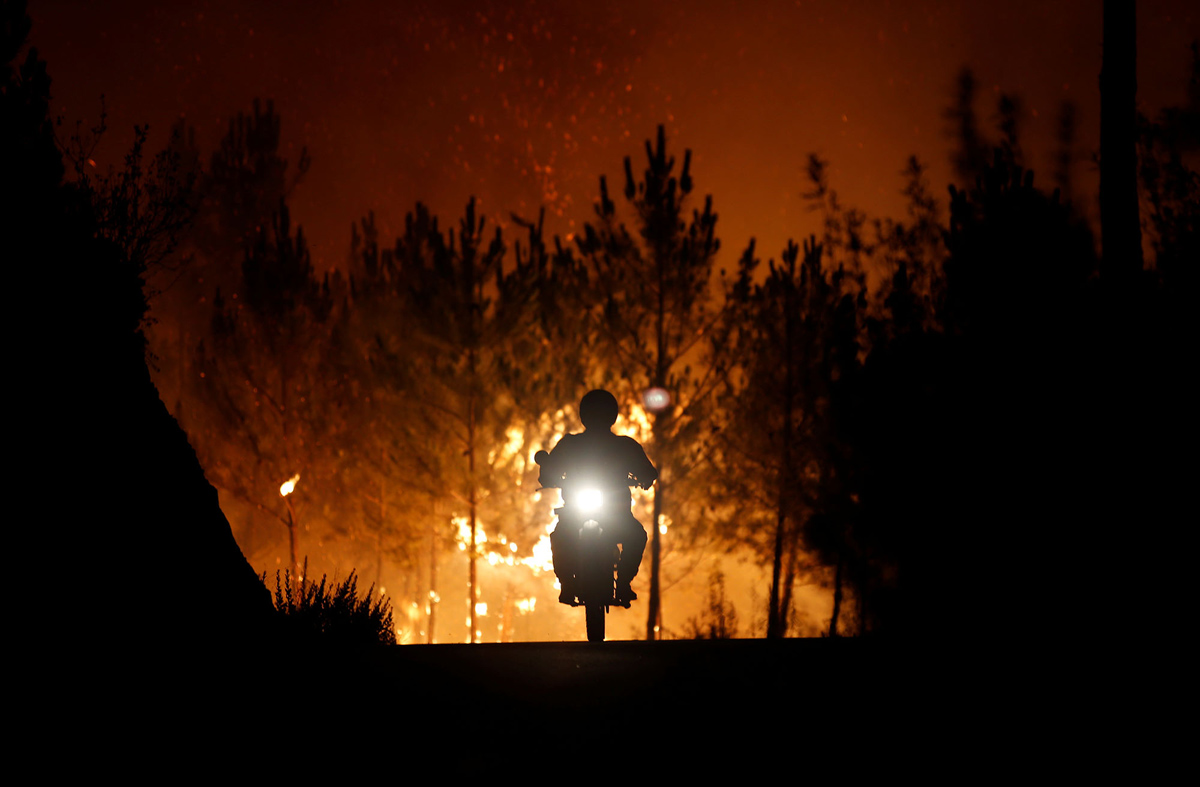 French authorities have evacuated more than 10,000 people from parts of southern France, ahead of several raging wildfires along the Mediterranean coast. Hundreds of firefighters are engaged on the ground and in the air, chasing fires driven by strong winds and tinder-dry conditions. Photos here are from the past few days along the French Riviera.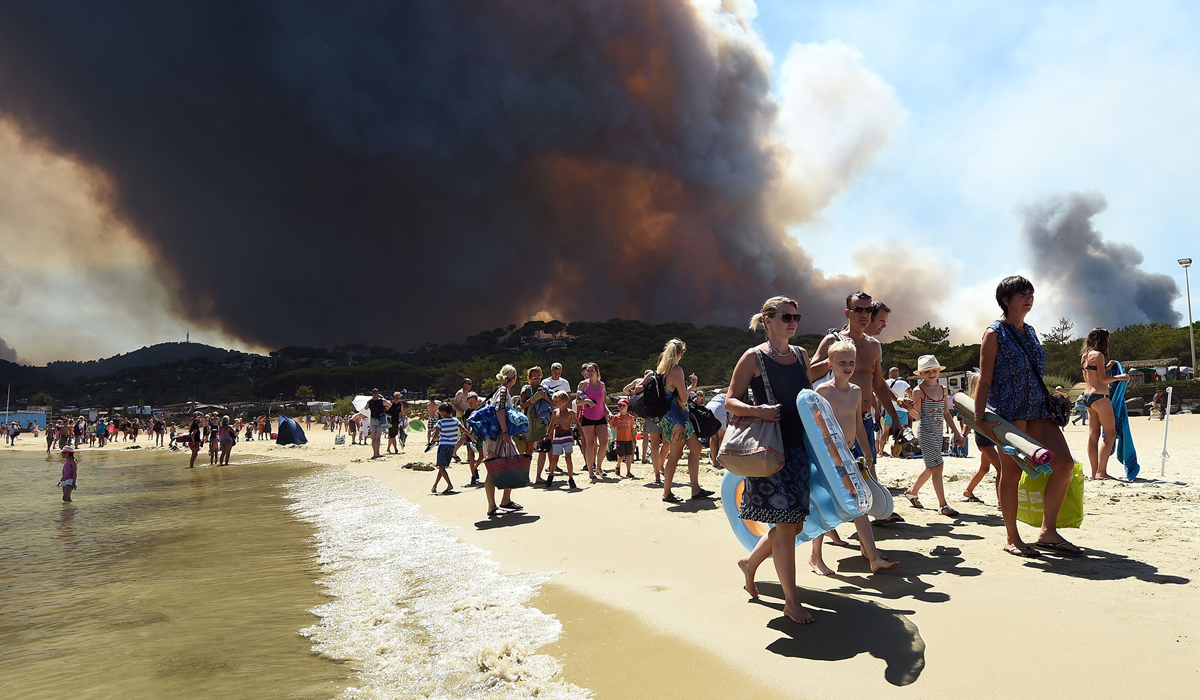 In Cenderawasih Bay, in West Papua, Indonesia, fishermen set out for days on hand-made floating platforms called bagans. At night, they turn on lights to attract squid and baitfish, and lower nets from their bagans—also attracting whale sharks to the smell and commotion. Bagan fishermen have long believed that whale sharks bring good luck and feed them bits of baitfish. Today, the luck comes to them in the form of marine tourism, as people travel to Cenderawasih Bay for up-close encounters with these gentle giants. Photographer Pete Oxford visited the bay, and returned with these photos, recently published in the online magazine bioGraphic.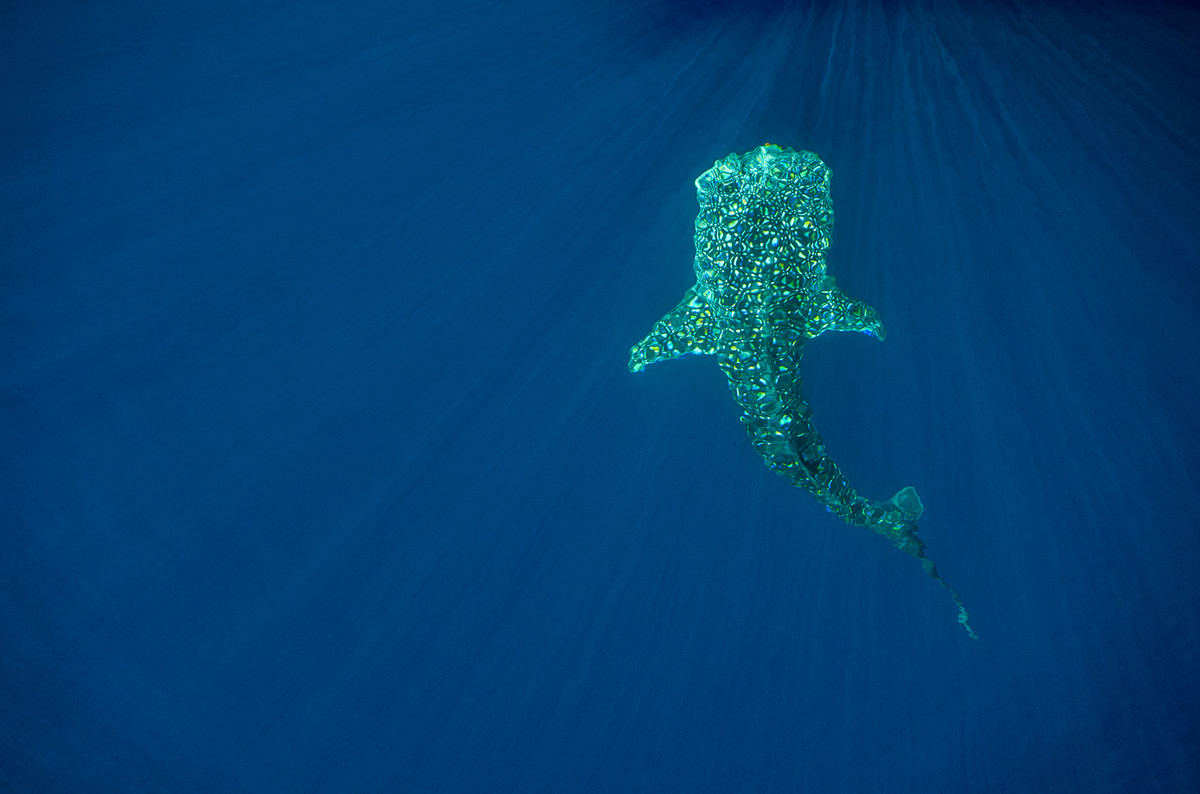 For the past two weeks, more than 90 rally racers from 35 countries drove 5,965 miles (or 9,600 kilometers) in 14 legs from Moscow, Russia, through Kazakhstan, ending in Xi'an, China. The ninth edition of the Silk Way rally race, which wrapped up on July 22, was covered by the AFP photographer Franck Fife, from the air and the ground. Below are a handful of images from the competition, and the varying landscapes that challenged the racers.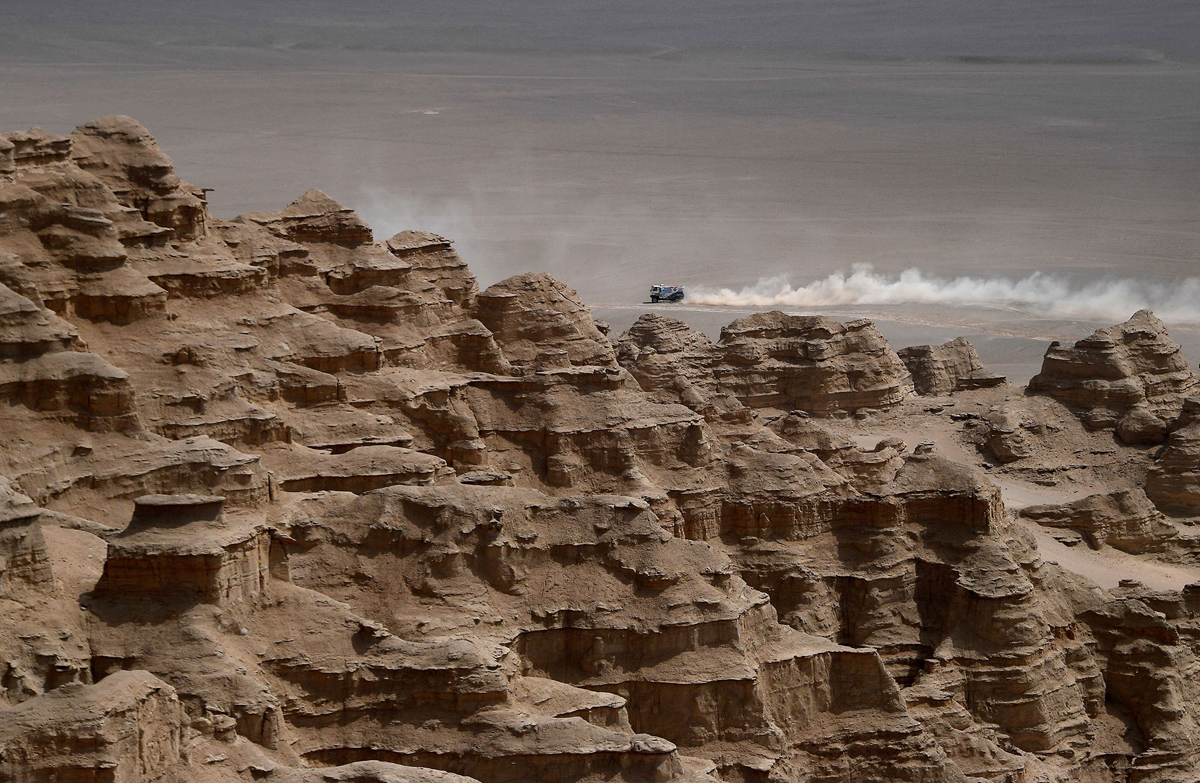 Highland games in Scotland, a diving jaguar in France, wildfires in California and western Canada, virtual reality in Japan, a rally race through China, a wax Donald Trump, and much more.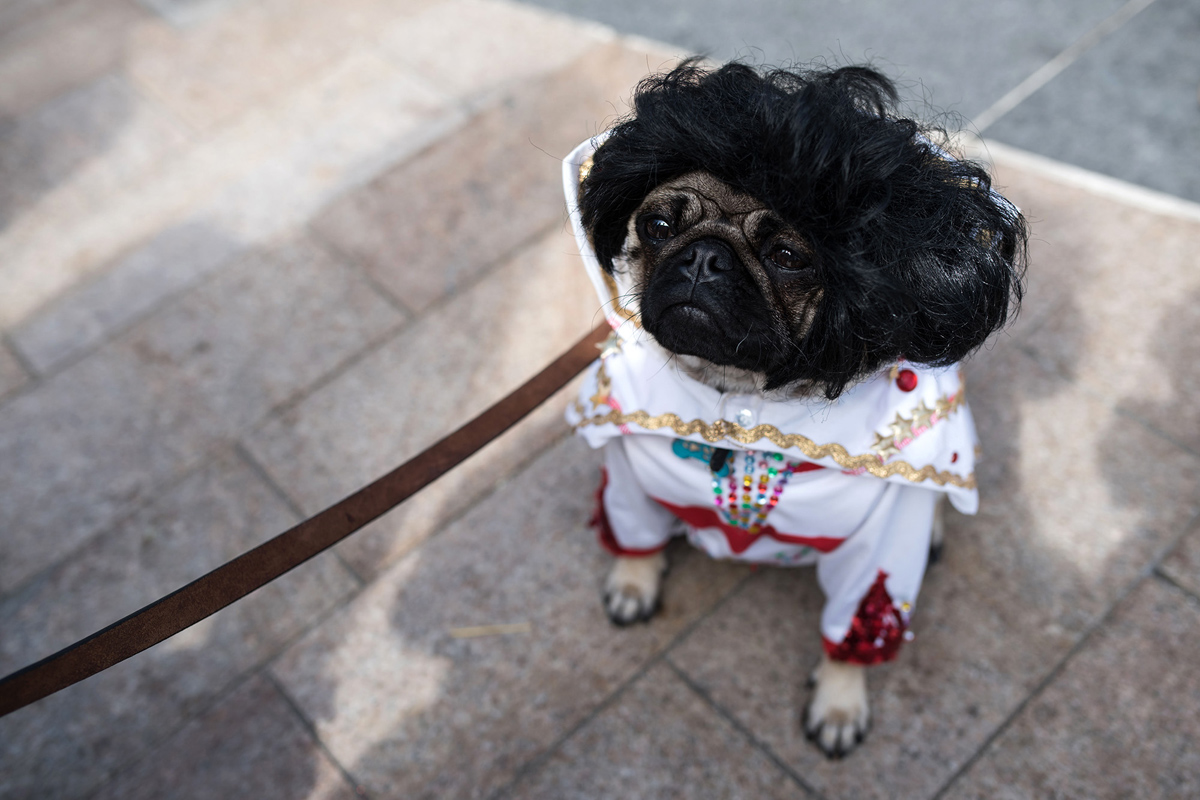 Hundreds of athletes from 186 nations are gathered in Budapest, Hungary to compete in 75 events across six disciplines in the 17th FINA World Aquatics Championships. The competition runs until July 30. Gathered here are images from the events so far, from Swimming, Diving, Synchronized swimming, Water polo, and more.