National Geographic magazine's annual photo contest is still open for entries for just a couple more days, with the deadline for submissions coming up on November 15. The grand-prize winner this year will receive $5,000—all winners will be announced in December. The folks at National Geographic were once again kind enough to let me choose among the contest entries so far and share them here with you. Captions are written by the individual photographers and lightly edited for content.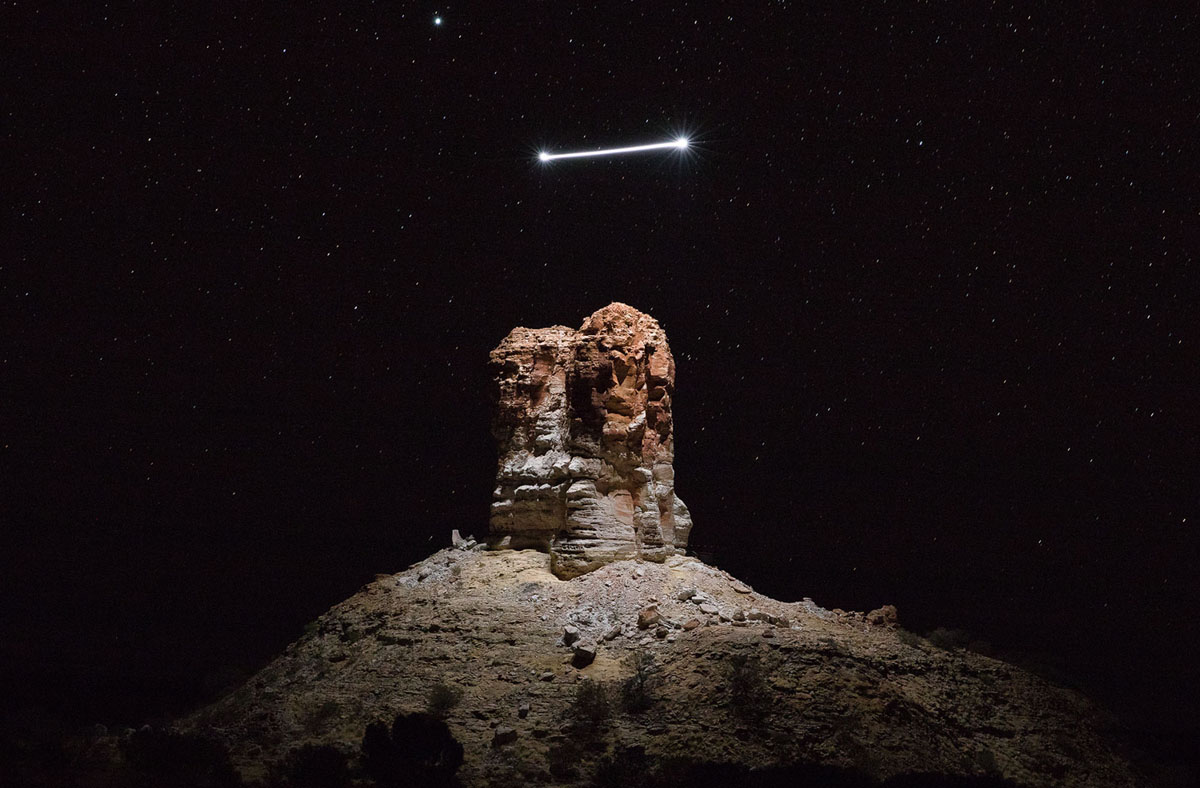 Even as firefighters continue to battle the devastating Camp Fire in the foothills of the Sierra Nevada mountains north of Sacramento, several other large wildfires are roaring through tinder-dry sections of California, including the Woolsey Fire, near Malibu. The Woolsey Fire and the nearby Hill Fire have forced the evacuation of nearly 250,000 residents from their homes near the Pacific Coast in Los Angeles and Ventura Counties. At least two deaths have been blamed on the fires, which have burned across more than 80,000 acres, destroying more than 150 homes in the past few days.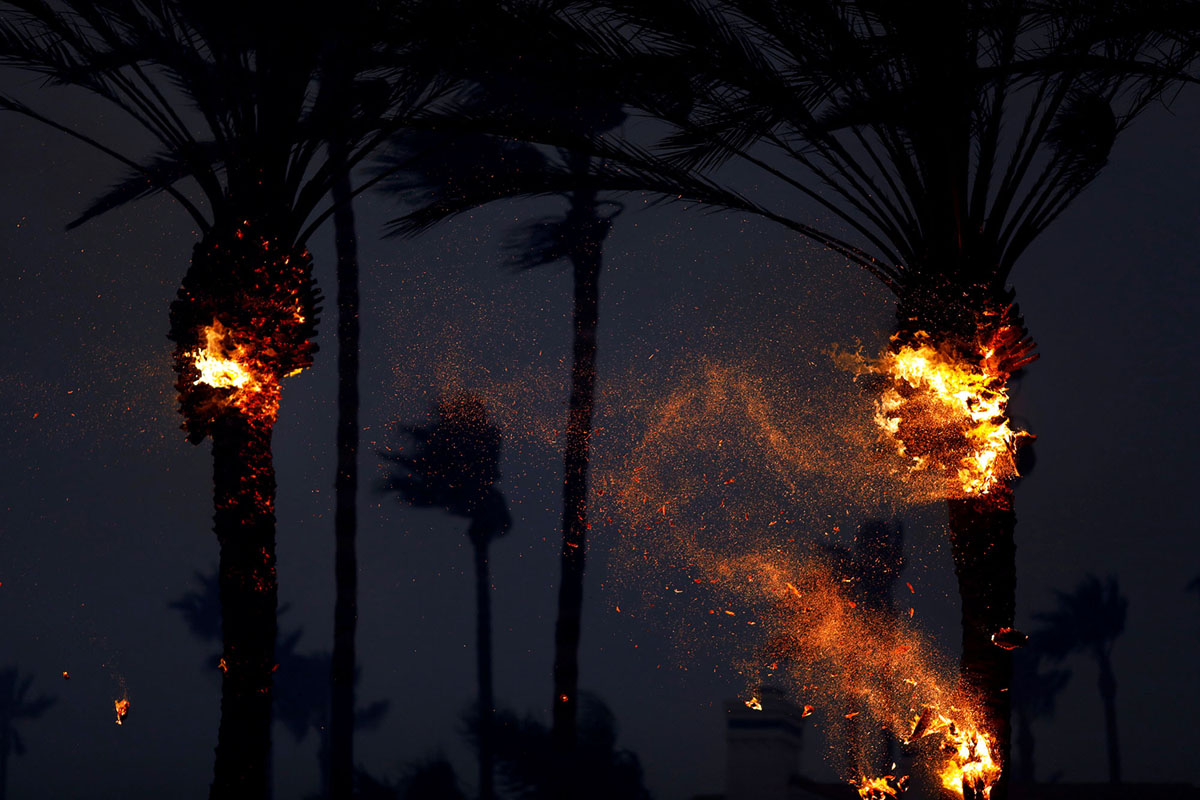 A visit to the Swiss Museum of Transport, NATO soldiers on patrol in Afghanistan, a giant's house in Russia, new advances in powered exoskeleton technology, Californians mourn the victims of a mass shooting as they brace for destructive wildfires, autumn colors pass their peak in the North, Victoria's Secret holds a fashion show in New York City, Bonfire Night across England, observing the centenary of the end of World War I, and much more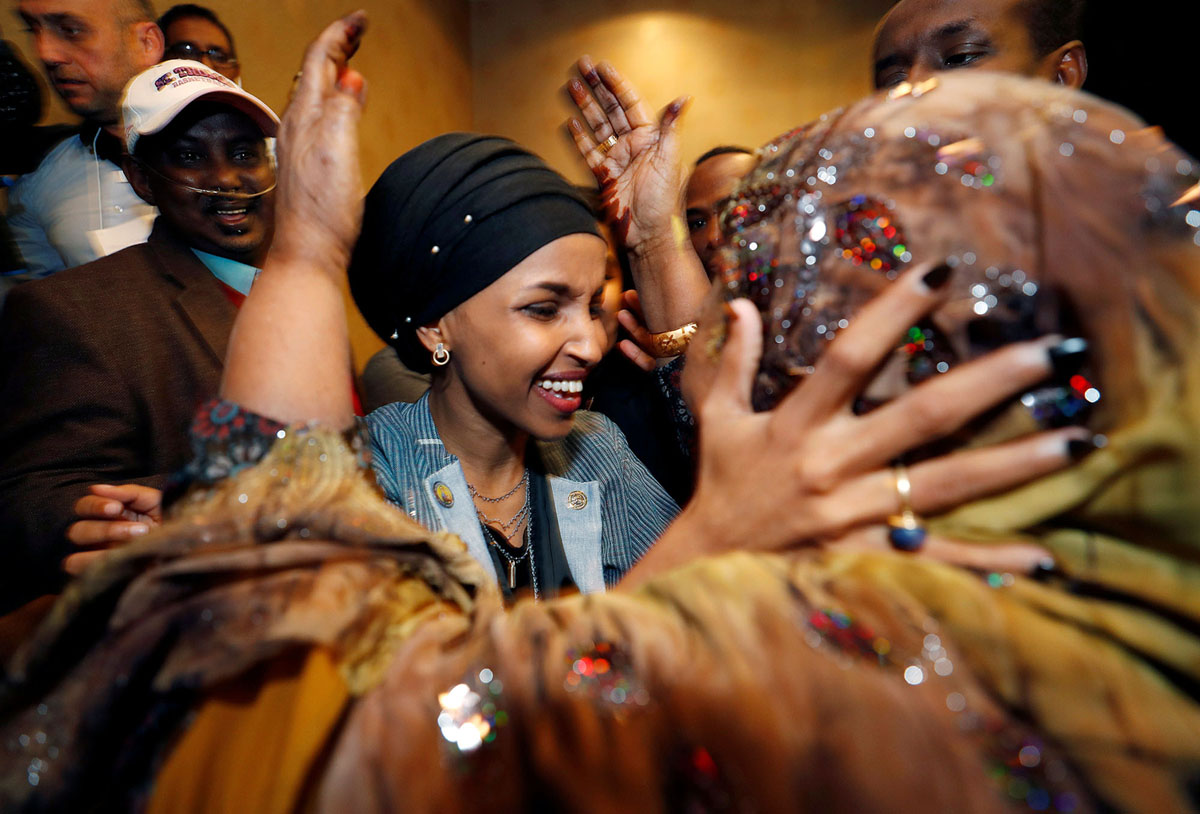 Yesterday, tens of thousands of residents fled their homes in Paradise, California, north of Sacramento, escaping a fast-moving wildfire driven by high winds that swept through their community. Within 24 hours, the Camp Fire has burned more than 20,000 acres, and has virtually destroyed the town. Thousands of homes and other structures in Paradise have been consumed or badly damaged by the blaze. As firefighters struggle to gain control of the Camp Fire, several other wildfires are threatening other parts of the state, including the Woolsey Fire near Malibu, which has just prompted evacuation orders for some 13,000 residents.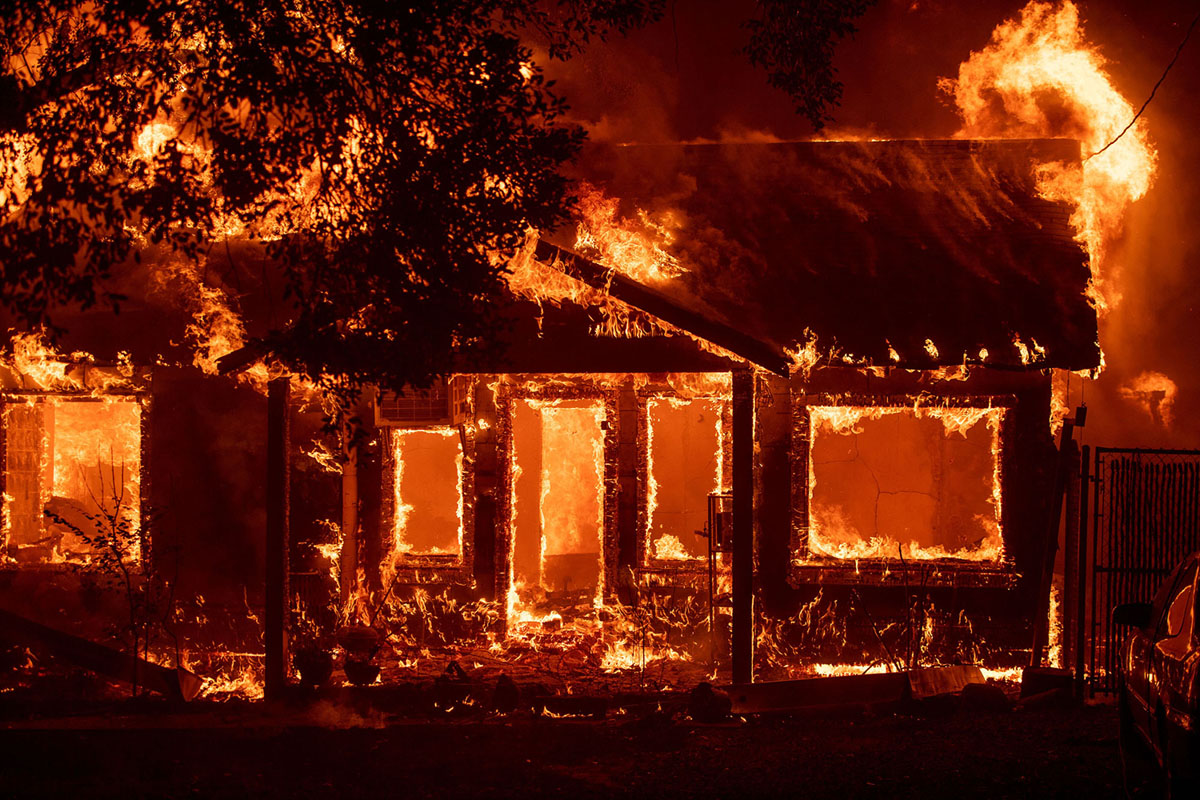 I've been hearing a lot about a "blue wave" in the news lately, so it occurred to me that I should do my best to cover this tidal force with news photos. The images below capture some spectacular rides and wipeouts, as people try their hardest to navigate these massive waves and avoid washing out.
This Sunday, November 11, 2018, will mark the passing of 100 years since the end of World War I—the "war to end all wars." In 1918, on "the 11th hour of the 11th day of the 11th month," in a forest near the French city of Compiègne, French, British, and German leaders met and signed an armistice that officially ended a horrific conflict that claimed the lives of more than 16 million people over four years. Earlier this month, Emmanuel Macron, the president of France, inaugurated a series of commemorations of the centenary, combining messages of remembrance with warnings about the recent growth of nationalism in the world. Also, be sure to see the Fading Battlefields of World War I.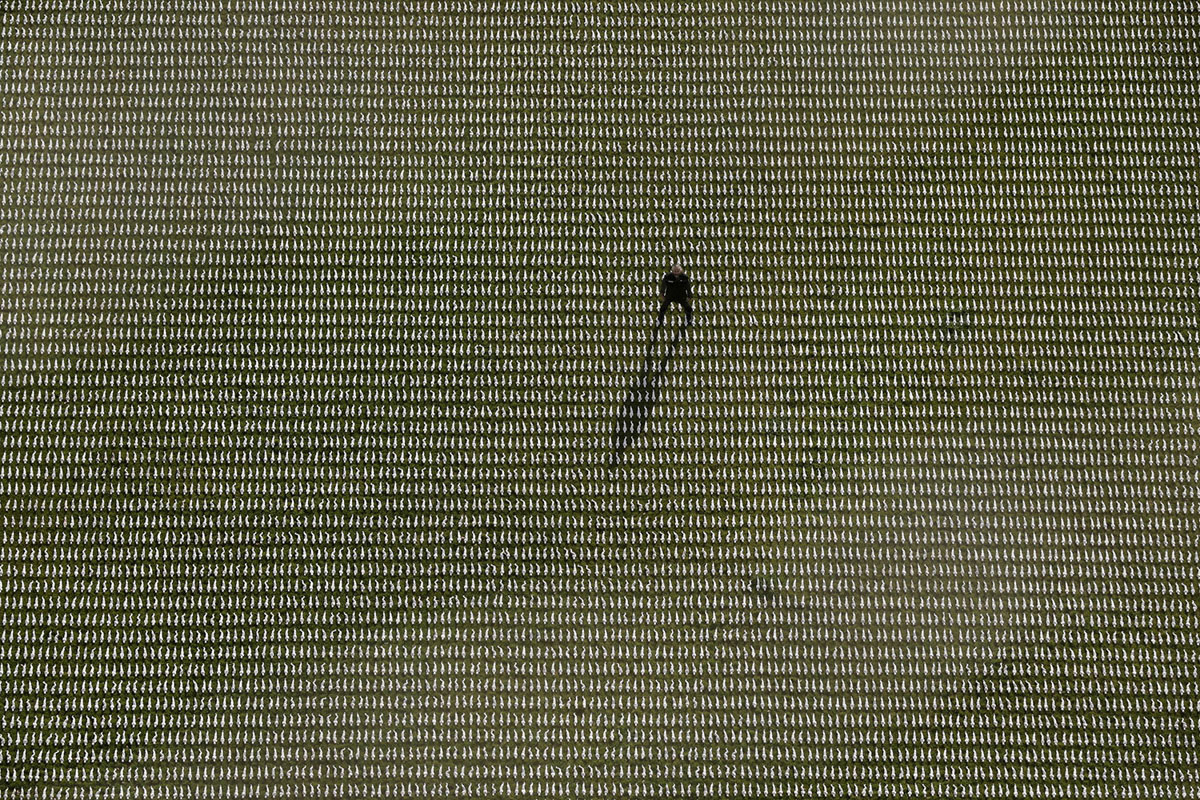 For the first four days of November, the streets of Toulouse, France, were transformed into a performance space for the massive robotic puppets Ariane and Asterion. The giant spider and 50-ton Minotaur were featured in the French street-theater company La Machine's multiday show Le Gardien du Temple. Live music accompanied the giants as La Machine performers guided them through the "labyrinth" formed by the streets of Toulouse. Here, from the Agence France-Presse photographer Eric Cabanis, a few shots of the show and some of the more than 600,000 audience members.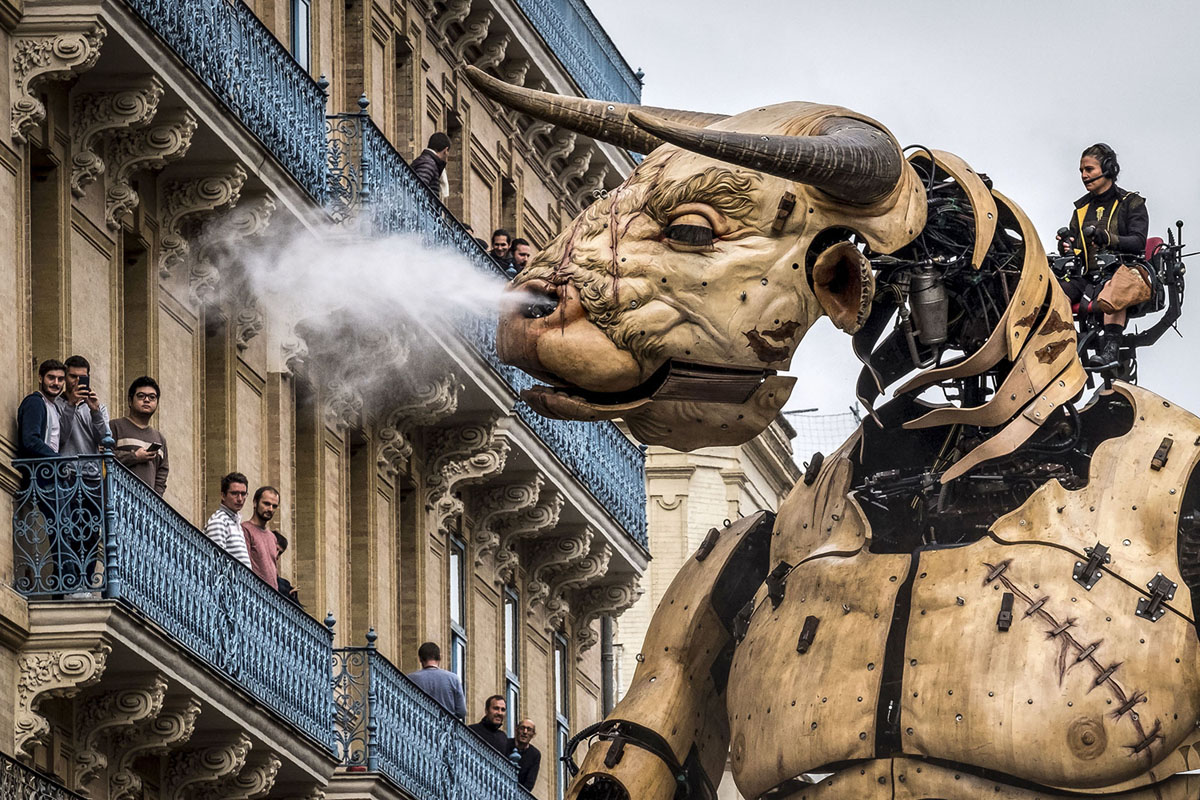 A gull swims through a flooded Venetian piazza, a different bird lands on a head in Zimbabwe, Halloween and Dia de los Muertos celebrations, political rallies in the U.S. and Brazil, mourning in Pittsburgh, the Red Sox bring the World Series trophy home, Central American migrants continue their trip north through Mexico, a giant military exercise in Norway, and much more
As the costumes are put away, the decorations taken down, and candy wrappers gathered from every corner of the house, I thought it would be fun to take one last look at this year's fun and creepy Halloween celebrations, with photographs from Canada, Turkey, the United States, China, Japan, Chile, England, Poland, and more. It's only a matter of days before Christmas music will start to fill every public space.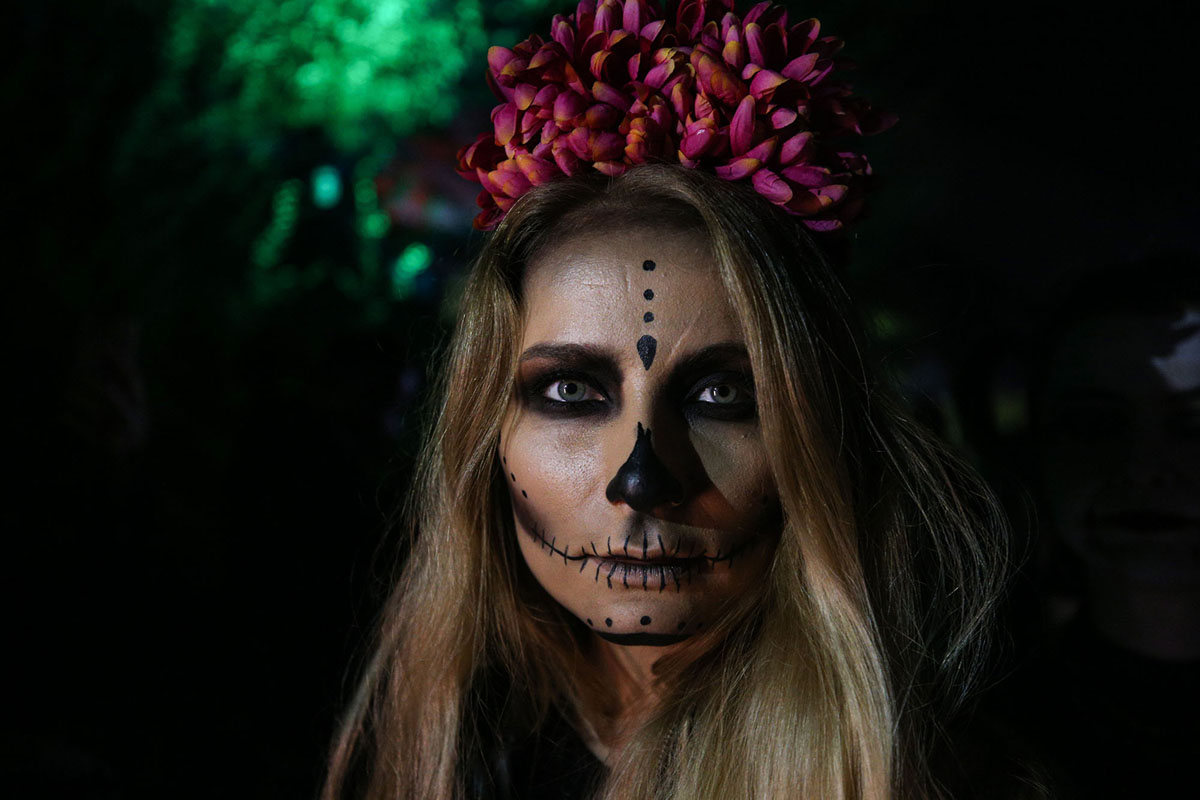 With the unveiling of the Statue of Unity in India today, there is a new name topping the list of the tallest statues in the world. The new monument to Sardar Vallabhbhai Patel stands 597 feet (182 meters) tall, overtaking the previous record holder, the 420-foot (128-meter) Spring Temple Buddha, in China's Lushan County. Using Wikipedia's standard of measuring to "the highest part of the human (or animal) figure, but excluding the height of any pedestal," we present images below of the 15 tallest statues in the world as of today, plus five bonus photos of some more famous—if smaller—colossal monuments.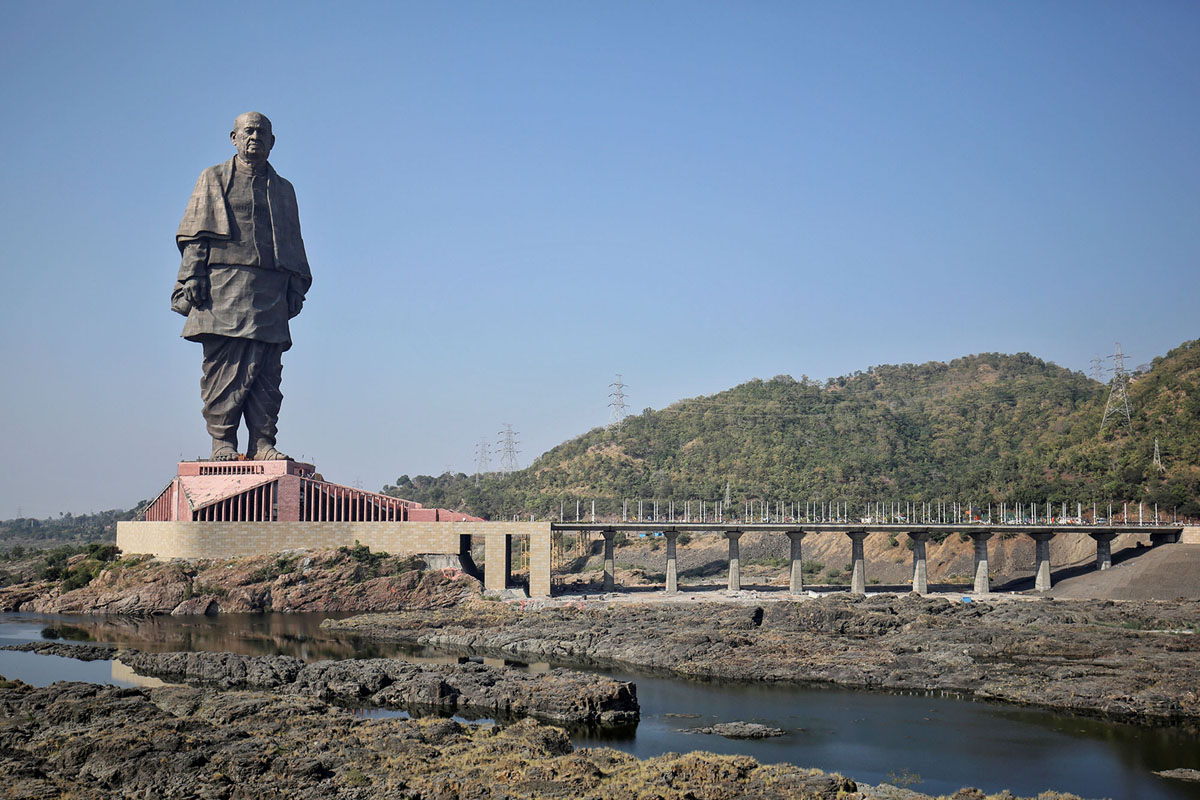 High tides and strong winds brought an exceptional acqua alta, or high water, to Venice, Italy, over the past few days. Though flooding is not uncommon in Venice, the high water level yesterday was just over 5 feet (156 cm), one of the highest marks ever recorded. Schools and hospitals were closed, but tourists did their best to navigate the flooded squares and alleys as they always have.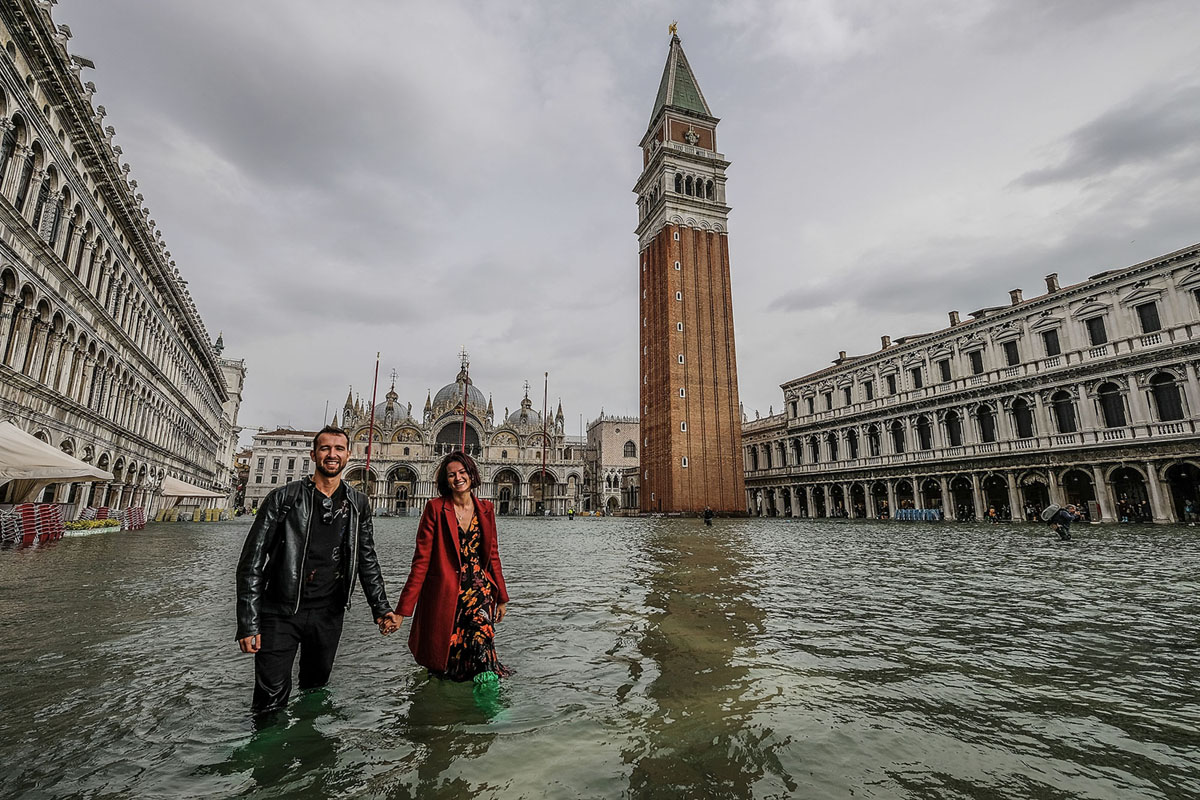 With Halloween night only two days away, people around the world are in the full spirit of the season, dressing up, taking part in parades and festivals, hosting parties, and tiptoeing through haunted houses. Collected here today, a look at some of these spooky (and fun) pre-Halloween festivities this year from South Korea, across the U.S., Ukraine, Japan, England, Singapore, Ireland, and more.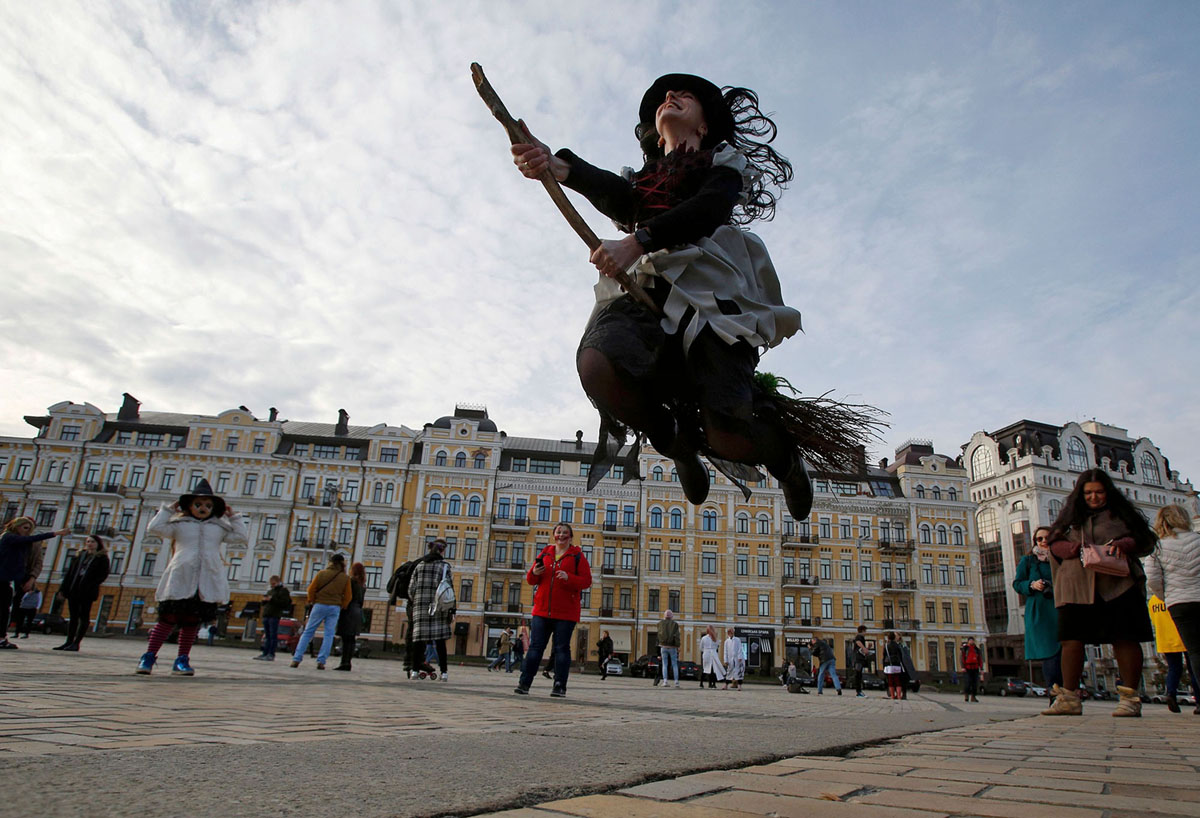 A sailing festival in the Persian Gulf, early preparations for Kumbh Mela in India, a vintage-plane crash in California, a German castle overlooking the Rhine, a terrible train accident in Taiwan, Central American immigrants head toward the U.S. border in Mexico, the Invictus Games under way in Australia, President Donald Trump campaigns for Ted Cruz in Texas, pumpkins for gorillas in the London Zoo, and much more.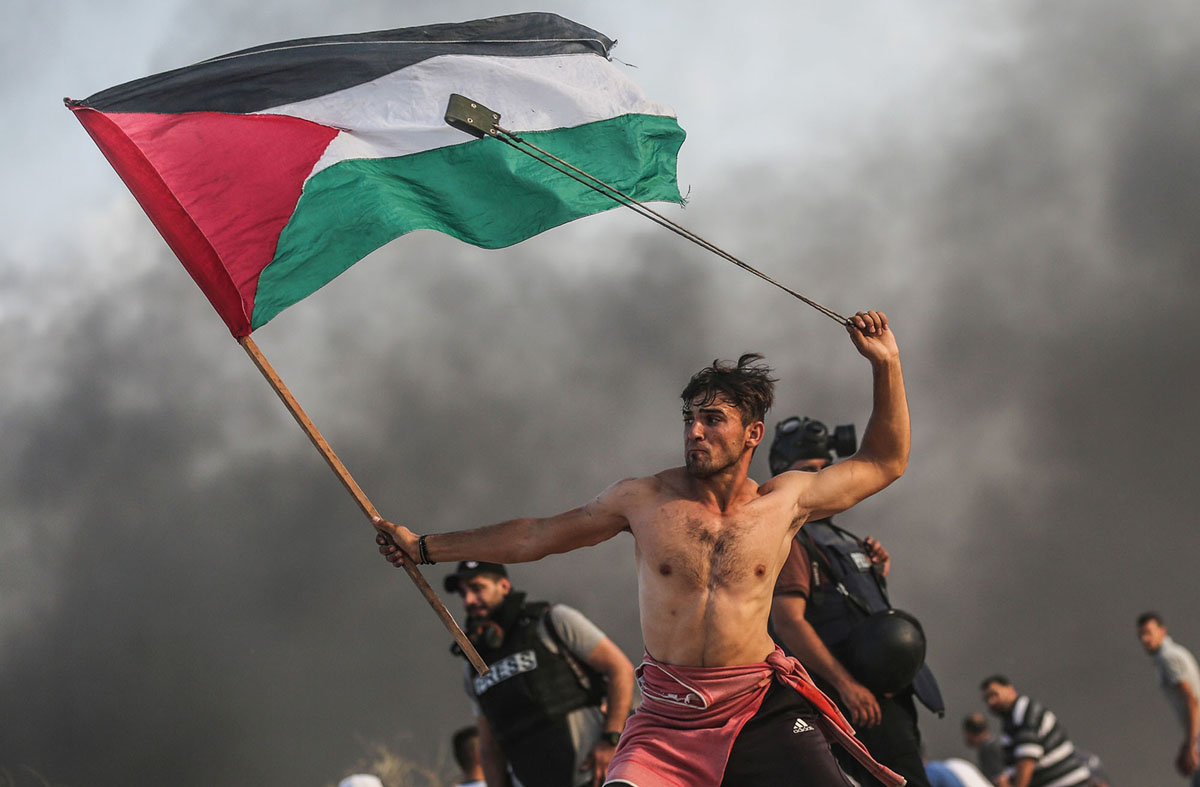 As the days grow shorter, one might feel a strong urge to find a warm place indoors and cozy up to a good book. As much as our world hurtles toward digitized information, physical books remain popular, useful, and revered items. We share, use, collect, and read billions of books every year, and we house our most treasured ones in libraries, in some of the most remarkable architecture around the world. And for those who cannot access these amazing buildings, there are volunteers who fill the need as they can, creating mobile libraries to bring books to people in remote places. Today, a visual feast—glimpses of libraries big and small, new and old, from across the globe.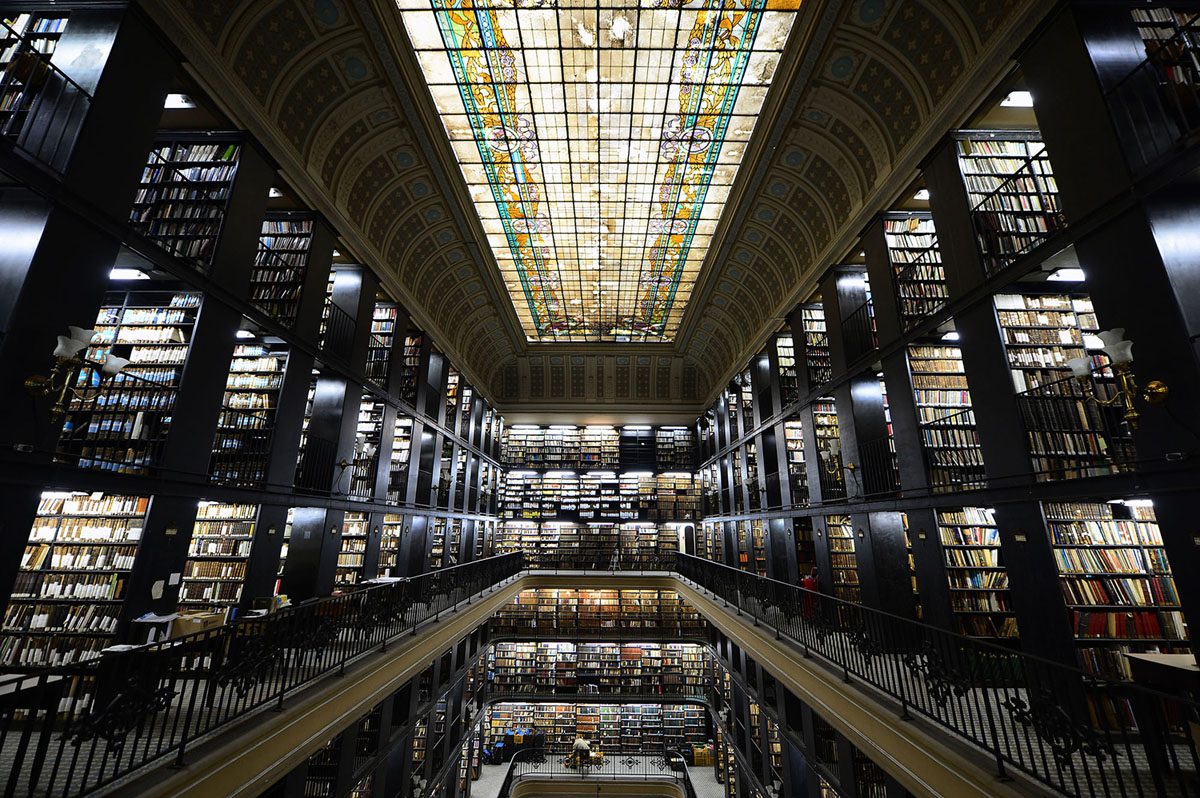 On October 13, a group of hundreds of people gathered together to flee their impoverished home country of Honduras in a caravan headed toward the United States, seeking a better life for themselves and their families. That caravan quickly swelled to approximately 7,000 Central American immigrants as it passed north through Guatemala. As of today, most of these men, women, and children have just entered Mexico, yet they remain more than a thousand miles south of the U.S. border. President Donald Trump has called the approaching group a "national emergency," vowed to cut tens of millions of dollars in aid to three Central American countries, and will possibly cancel a recent trade deal with Mexico if the caravan isn't stopped before it reaches the U.S. Below, photographs of the caravan from its first 10 days and some of the difficult paths taken by those involved.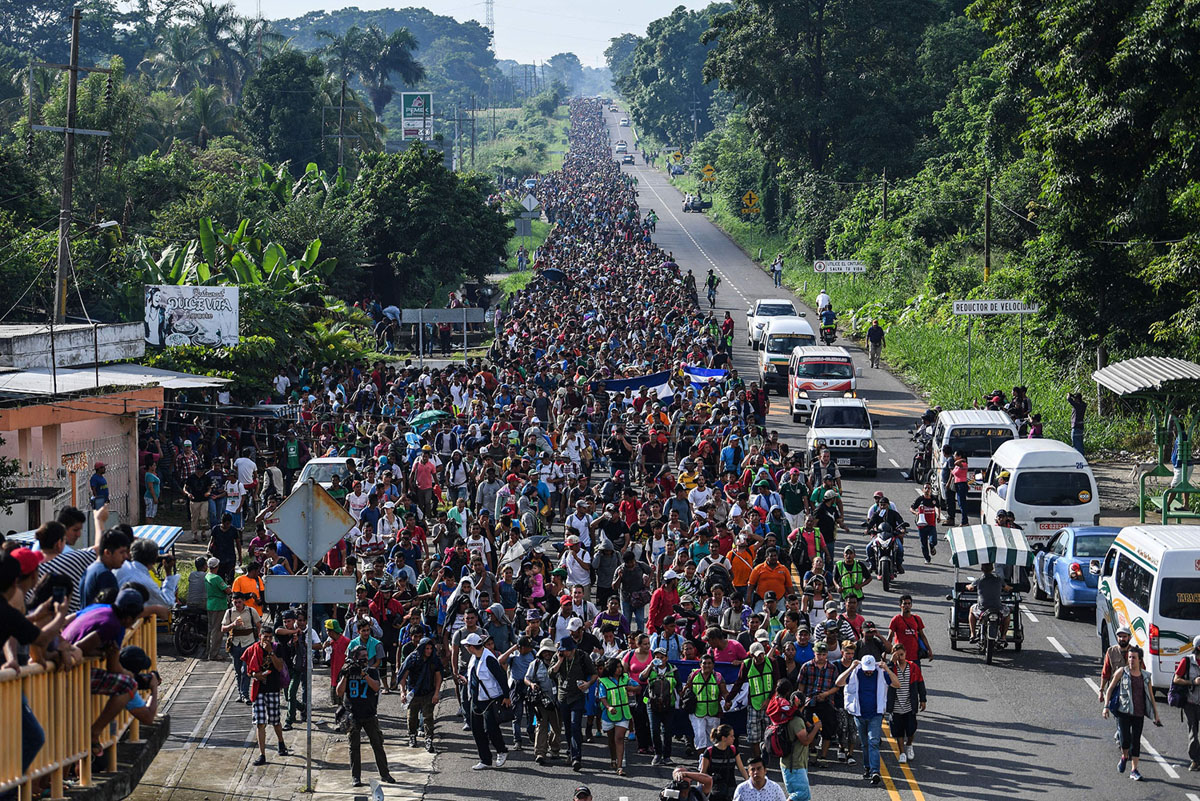 A royal visit to Australia, a "Cat Beauty Fest" in Turkey, the 182-meter-tall Statue of Unity in India, "Sculpture by the Sea" in Australia, artwork in Bangkok, a Napoleonic-battle reenactment in Spain, marijuana legalization in Canada, fall colors in Japan and Europe, Ironman championships in Hawaii, a Wushu Festival in China, and much more.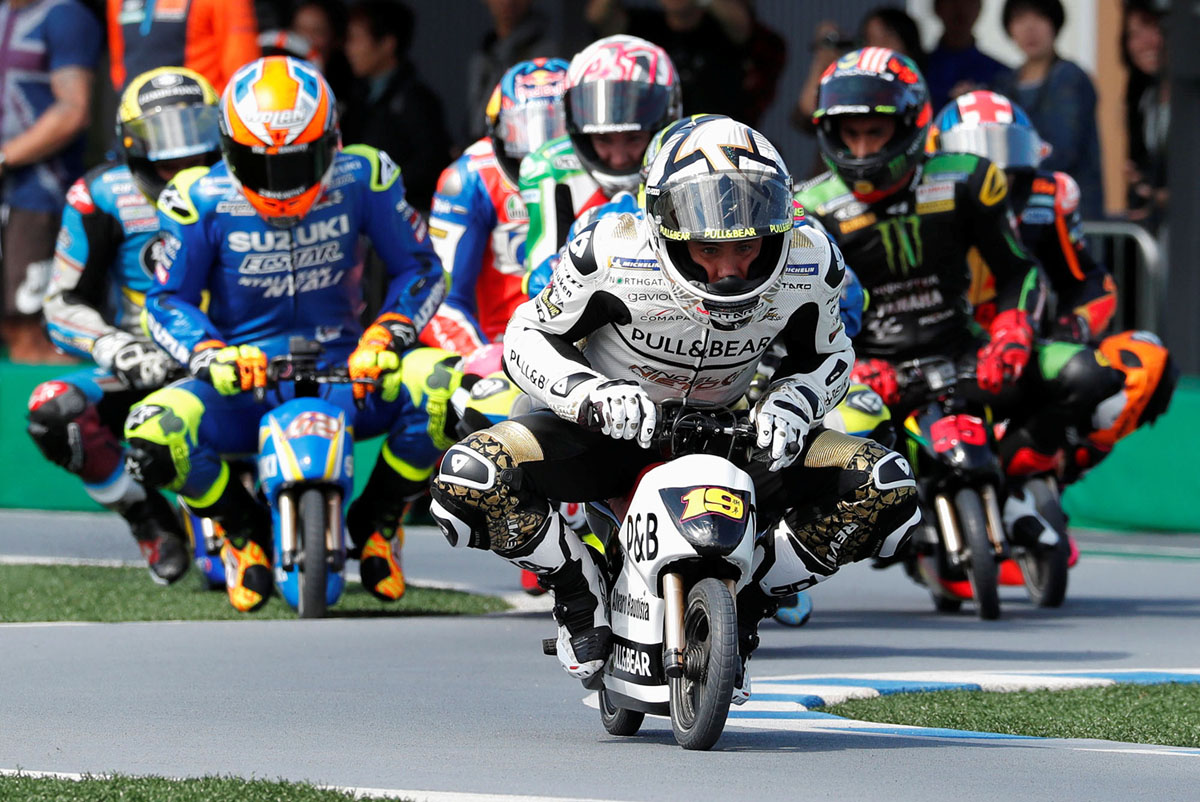 One last look at my favorite season of the year, with more autumnal images from across the Northern Hemisphere. Harvests, festivals, migrations, winter preparations, and, of course, the colorful leaves. Today's collection features photographs from Scotland, Switzerland, France, Russia, Canada, Bosnia and Herzegovina, Finland, Turkey, Austria, the Czech Republic, China, and the United States. Also, be sure to see Part I, from earlier in the season.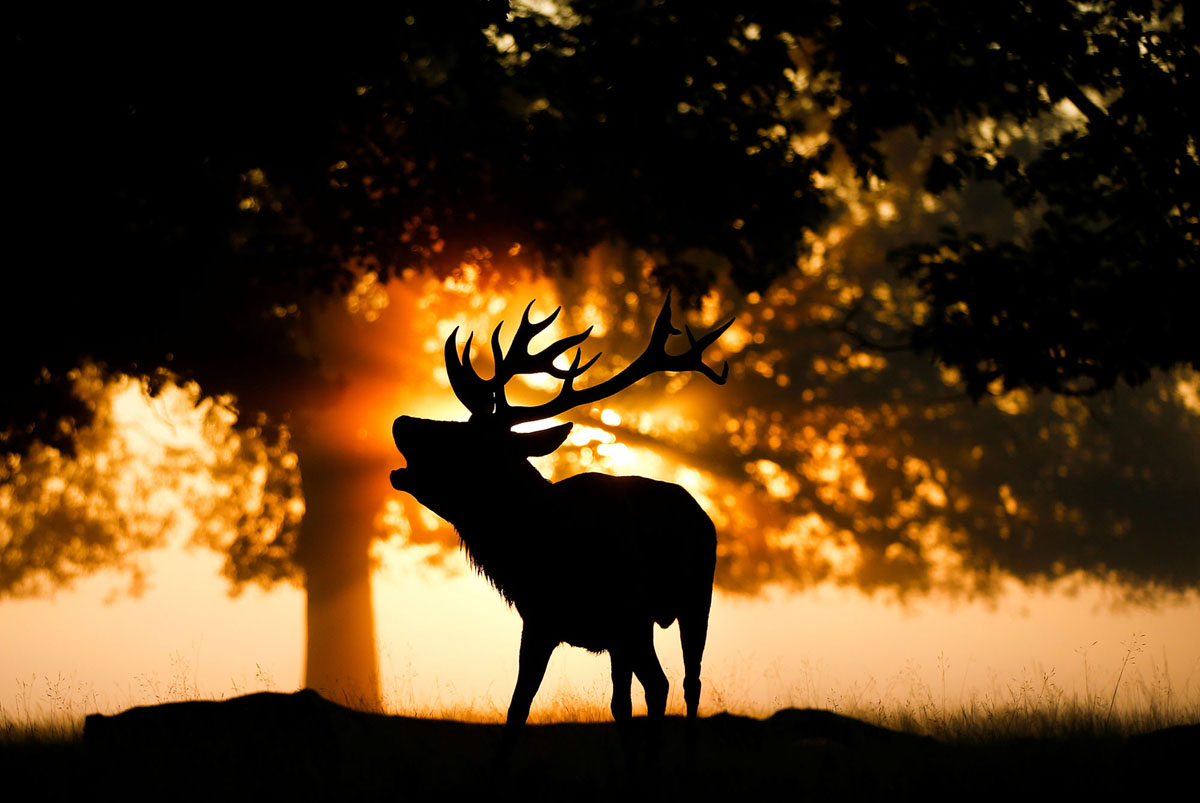 Advancements in robotics are continually taking place in the fields of space exploration, health care, public safety, entertainment, defense, and more. These machines—some fully autonomous, some requiring human input—extend our grasp, enhance our capabilities, and travel as our surrogates to places too dangerous or difficult for us to go. Gathered here are recent images of robotic technology, including a Japanese probe reaching a distant asteroid, bipedal-robot fighting matches in Japan, a cuddly cat-substitute robotic pillow, an automated milking machine, delivery bots, telepresence robots, technology on the fashion runway, robotic prosthetic limbs and exoskeletons, and much more.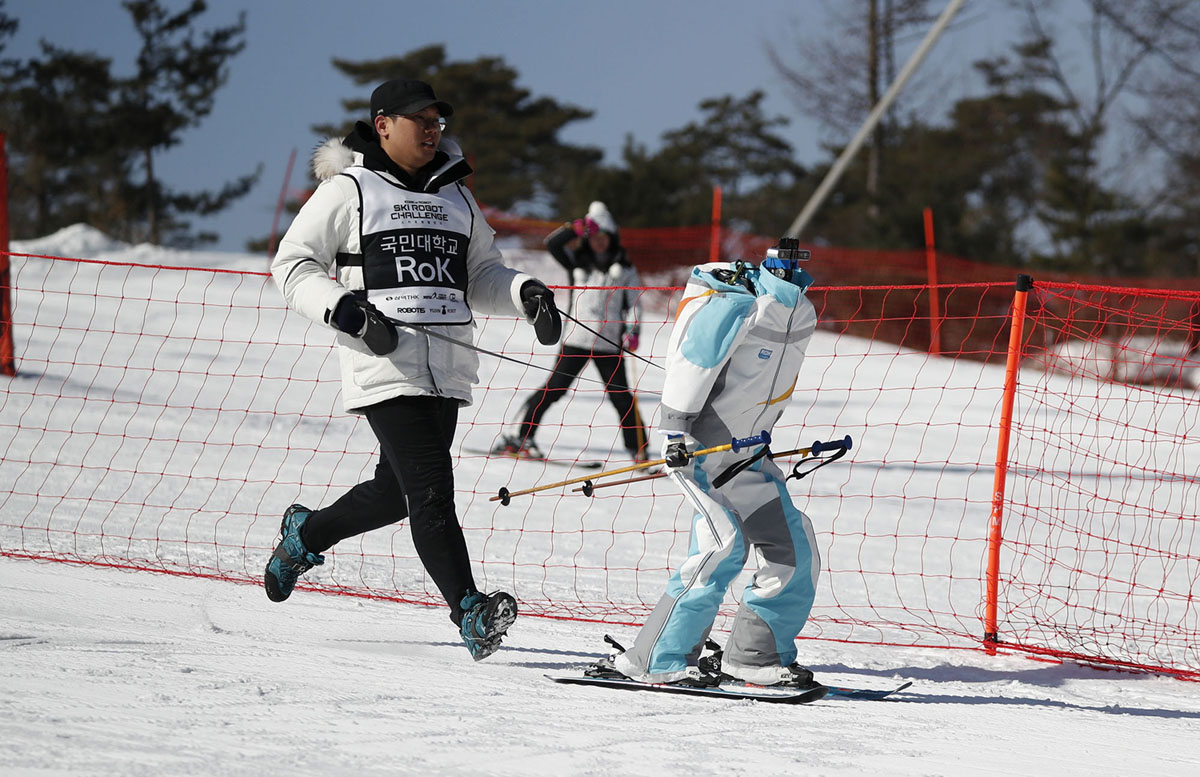 Spending time looking at the varying and beautiful images of our planet from above in Google Earth, zooming in and out at dizzying rates, I thought it would be interesting to compare all of these vistas at a fixed scale—to see what New York City, Venice, or the Grand Canyon would look like from the same virtual height. So, the following images are snapshots from Google Earth, all rectangles of the same size and scale, approximately three and a half miles (5.6 kilometers) wide by two miles (3.2 kilometers) tall—showing seven square miles (18.1 square kilometers, or 4,480 acres) of the surface of our planet in each view.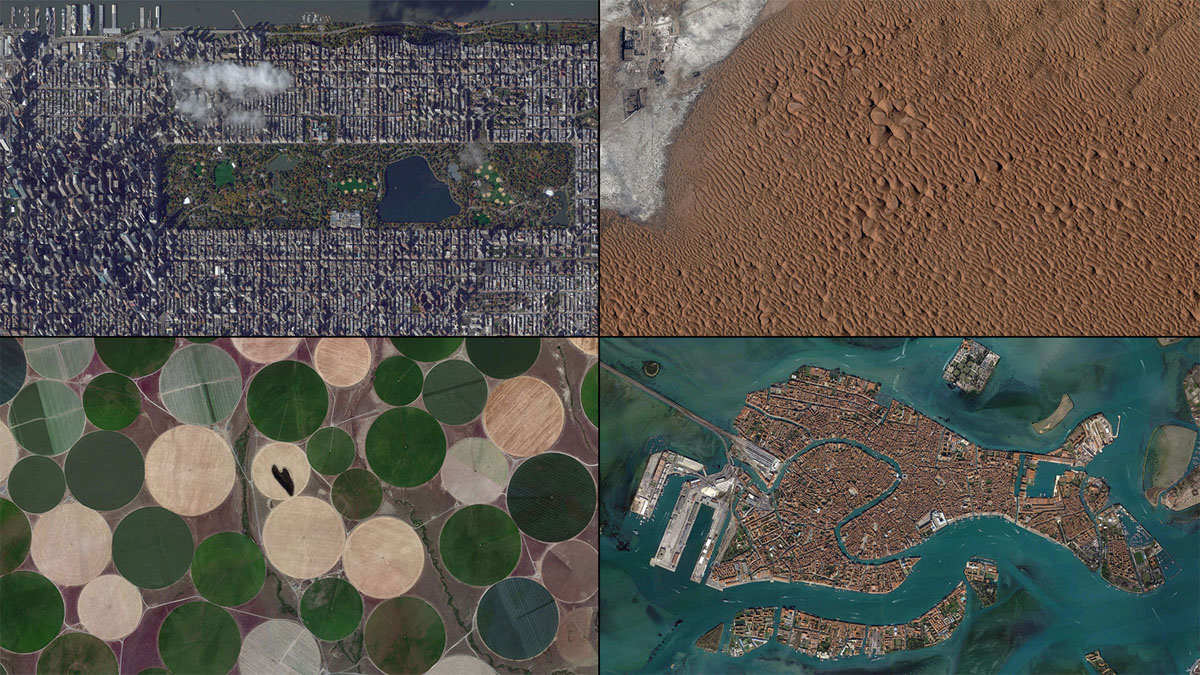 Authorities are now saying at least 18 deaths have been caused by Hurricane Michael across four states. Michael crashed into the Florida Panhandle on October 10 as a powerful Category 4 storm, with sustained winds of 155 mph. One of the hardest-hit towns was Florida's Mexico Beach, southeast of Panama City, where entire neighborhoods appear to have been erased by the ferocious winds—the debris of the structures scattered far inland among boats and shattered trees. Below, recent photographs from Mexico Beach, Panama City, and neighboring towns, as the full extent of the damage wrought by Michael becomes clearer.