Twenty miles outside of El Paso, Texas, along the U.S.-Mexico border, sits the Tornillo Port of Entry, a U.S. Customs and Border Protection facility which was selected by the Trump administration to be the first site for temporary housing for the overflow of unaccompanied minors and the children of detained migrant parents, under the new "zero tolerance" policy. A quickly-erected tent city inside the facility is currently set up with 450 beds, according to NBC reporting, but is built for expansion. At the moment, it is unclear how many children are being held in Tornillo, but Reuters photographer Mike Blake was able to photograph several dozen teenage boys moving between tents yesterday as he flew over. Via NPR, the reporter John Sepulvado attempted to have a look inside the new tent city, but officials asked him to leave. He spoke with Texas State Representative Mary Gonzalez, who had toured the facility, saying that the tents were air-conditioned and she "felt the kids were at least safe." The extended weather forecast for Tornillo predicts high temperatures up to 106 degrees Fahrenheit. For further coverage in the Atlantic, see also "Audio: Hear the Voices of Children Detained at the Border" and "The Outrage Over Family Separation Is Exactly What Stephen Miller Wants."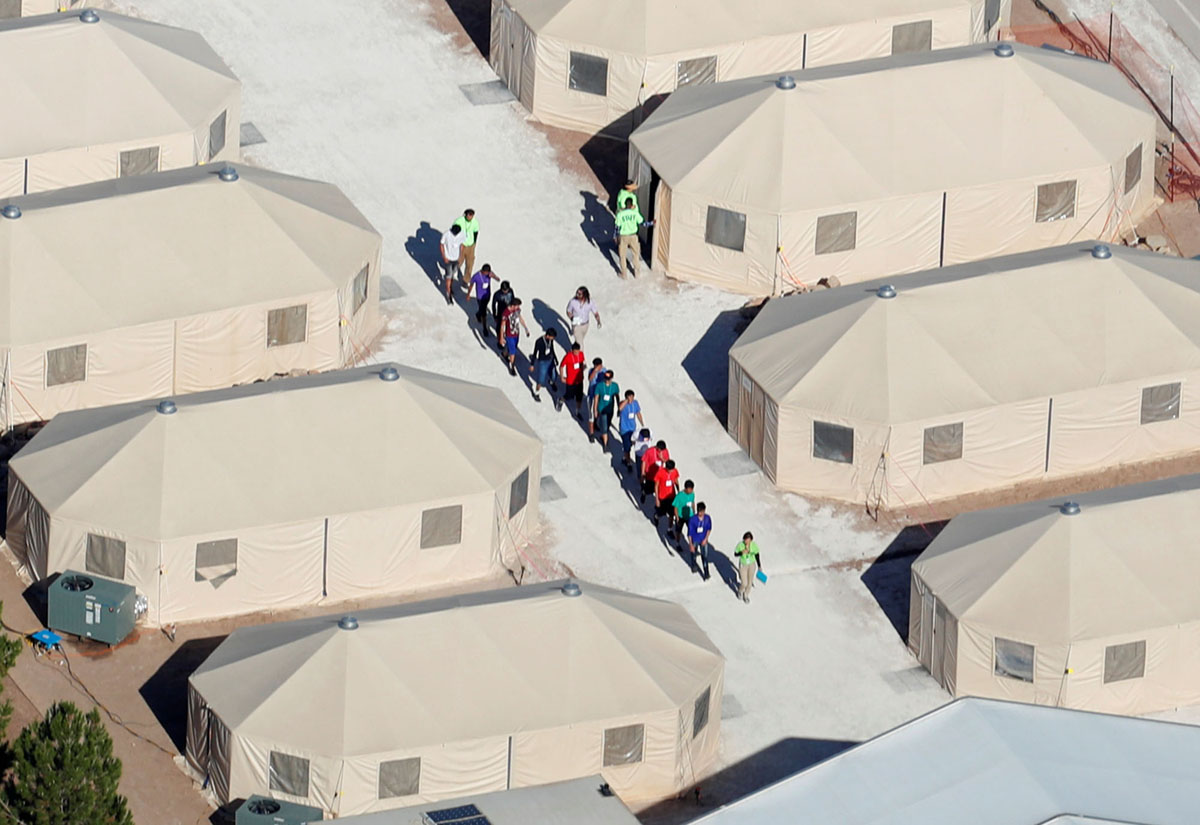 A wee Welsh bunny, trophy winners in Formula E and the French Open, animal rescue near the Fuego volcano in Guatemala, heavy rains in Manila, Eid al-Fitr celebrations in Indonesia, a skyscraper-scaling raccoon in Minnesota, a meeting between President Trump and Kim Jong Un in Singapore, Fashion Week in London, and much more.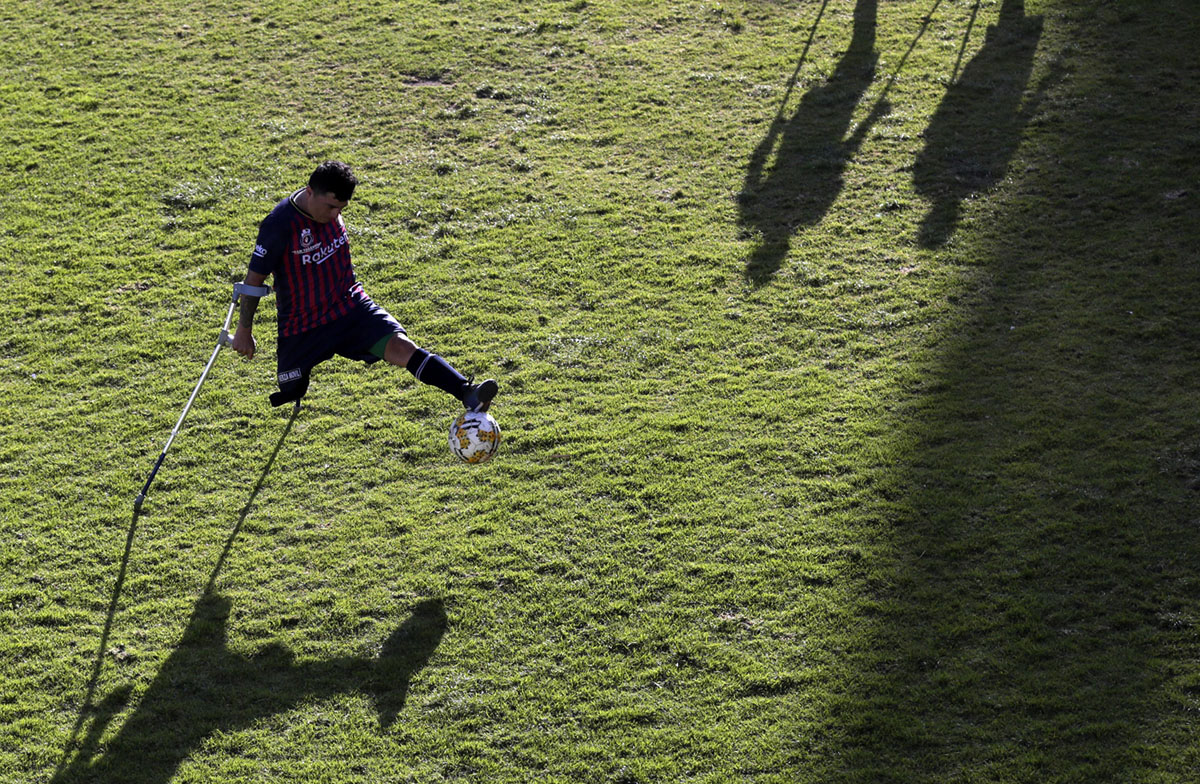 One of the most appealing aspects of soccer is its simplicity—a ball, some open space, goal markers, and you can play. As the 2018 World Cup kicks off in Russia, with matches held in massive modern arenas, here is a look at the beautiful game in action in some smaller and more unusual venues around the world, including pitches built on a glacier, on a beach, floating in a river, made of straw, on a rooftop, and more.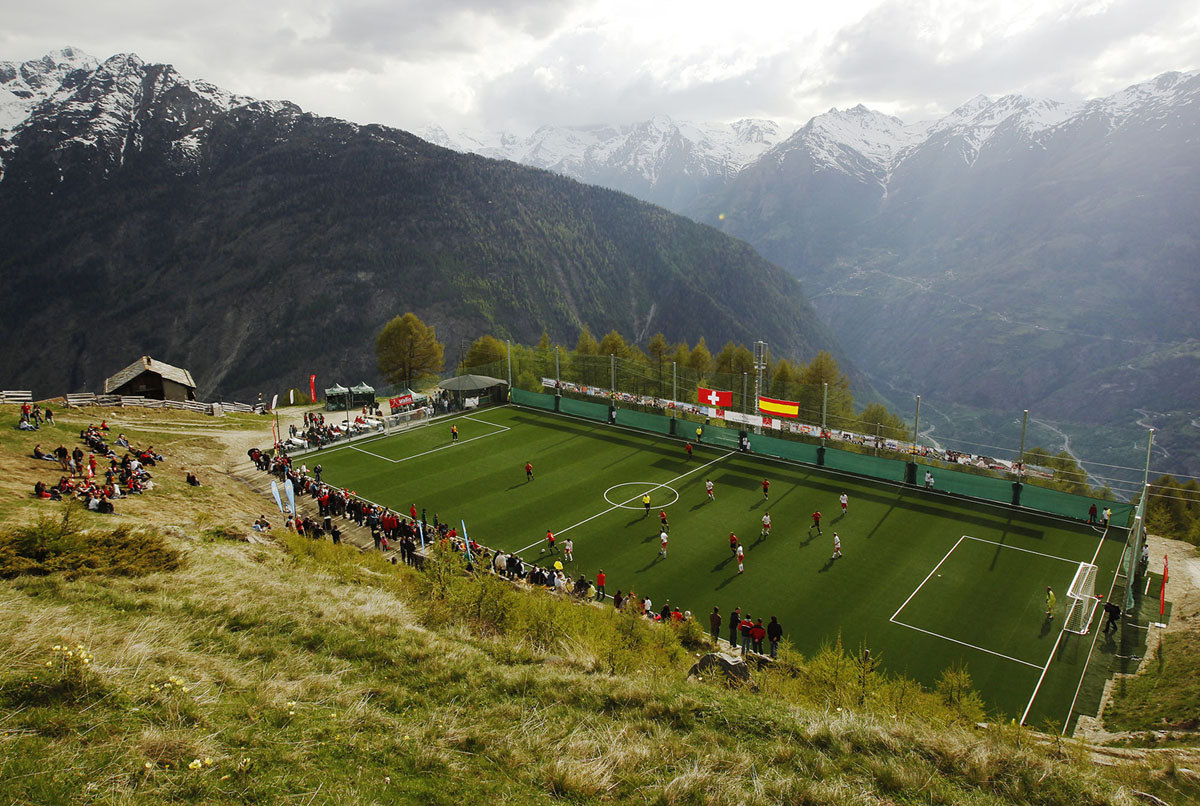 This year's Ramadan, the Islamic month of fasting and prayer, will come to a close with Eid al-Fitr, the festival of the breaking of the fast, on June 14. For the past month, Muslims around the world have refrained from eating, drinking, smoking, and having sex during daylight hours in order to focus on spirituality, good deeds, and charity. Collected here, a look at the traditions, ceremonies, food, and community of Ramadan 2018.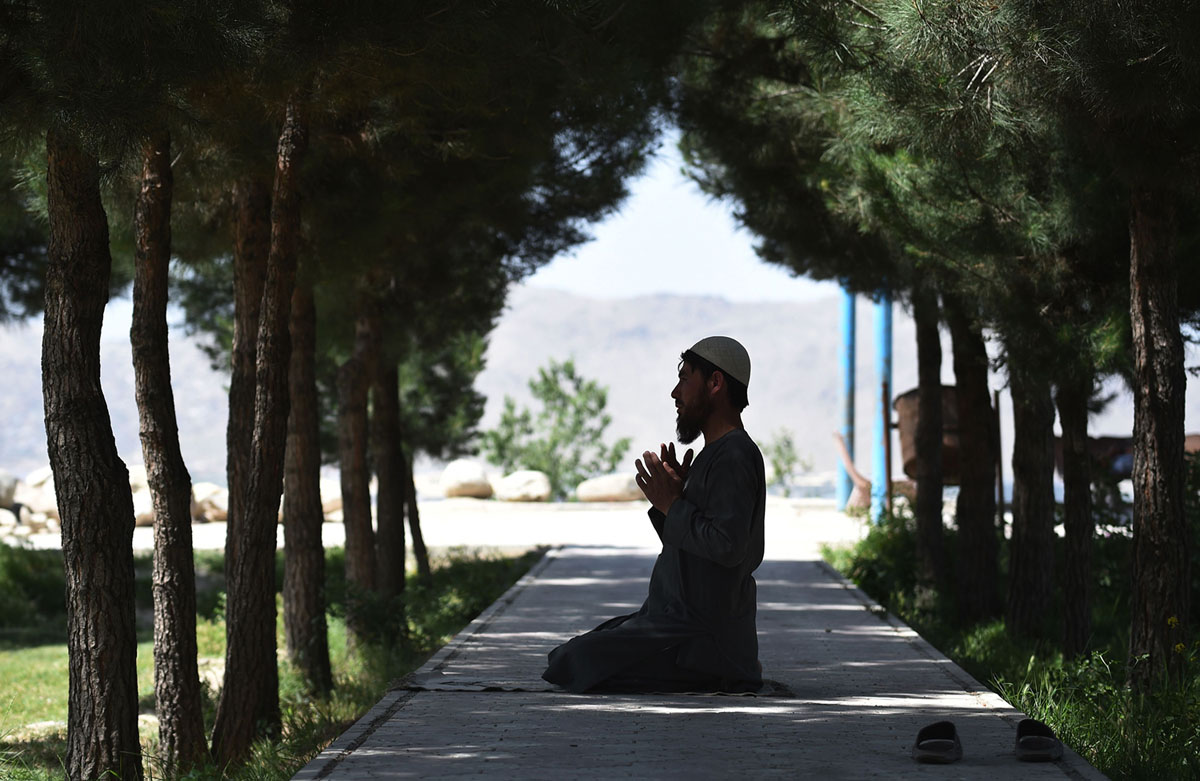 In the Pacific Ocean, east of Shanghai, China, lies tiny Shengshan Island, which is less than three miles across. The hilly island is home to several fishing villages, including Houtouwan, which was abandoned in the 1990s. Once a thriving community, the now-empty brick houses of Houtouwan stand completely covered by blankets of vegetation. Many tourists visit the picturesque village daily. AFP photographer Johannes Eisele recently visited Shengshan Island and captured these images of Houtouwan Village from ground level and from above.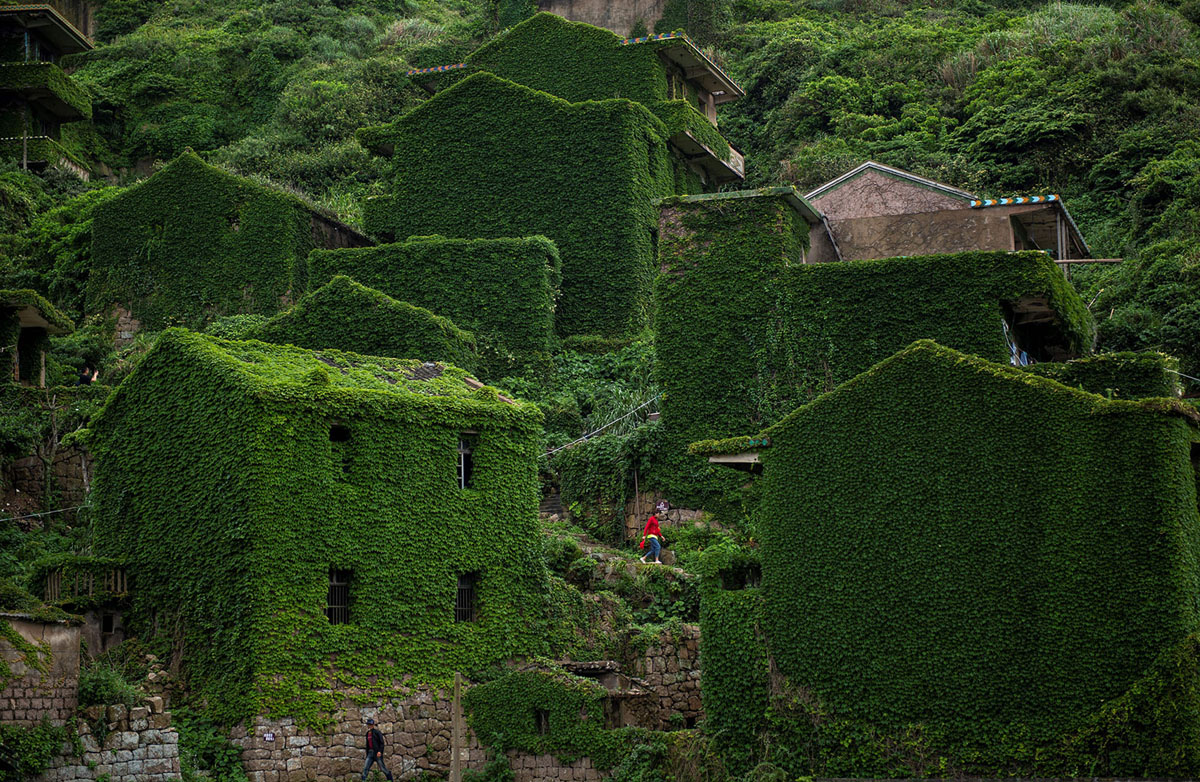 The Corpus Christi festival in Spain, search and rescue operations in Guatemala, ocular exercises in China, the Life Ball in Austria, Trooping the Colour in England, "The Empire Strips Back" in Los Angeles, a Pride parade in Brazil, a rock festival in Germany, a dino-riding traffic cop in Thailand, and much more.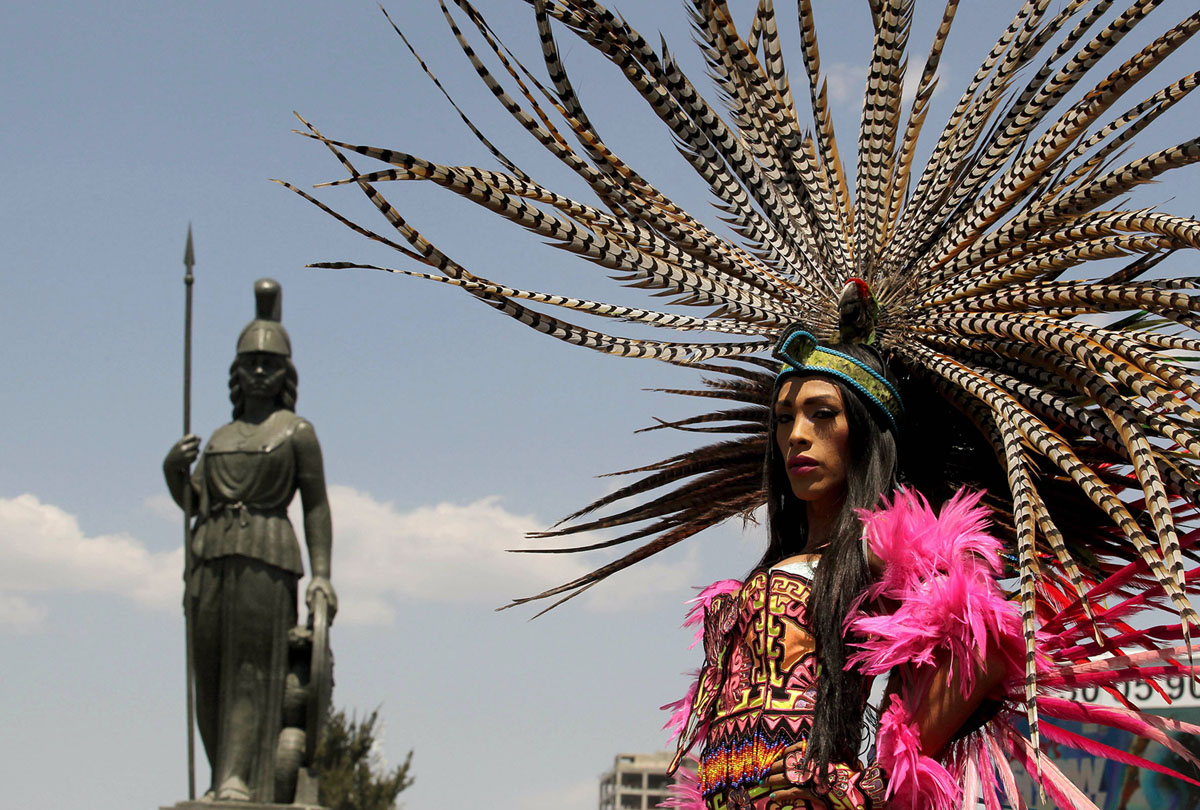 Following the assassination of Robert F. Kennedy in Los Angeles on June 5, 1968, his body was taken to New York City for a funeral mass in Saint Patrick's Cathedral. After the completion of the mass, Kennedy's coffin was transported by a private funeral train from New York to Washington, D.C., to be buried in Arlington National Cemetery on June 8.
It was a Saturday, and mourners came out by the hundreds of thousands to line the tracks along the 225-mile journey. A trip that would normally have taken four hours ended up lasting more than eight hours. On board the train that day, on assignment for LOOK magazine, was staff photographer Paul Fusco, who ended up taking thousands of photographs of mourning faces, tributes, and patriotic displays along the way. The collection of photographs ended up becoming more than a document of Kennedy's final journey; they became a powerful collective portrait of America at a pivotal moment in history. Gathered below, images of that trip from the LOOK Magazine Collection in the Library of Congress.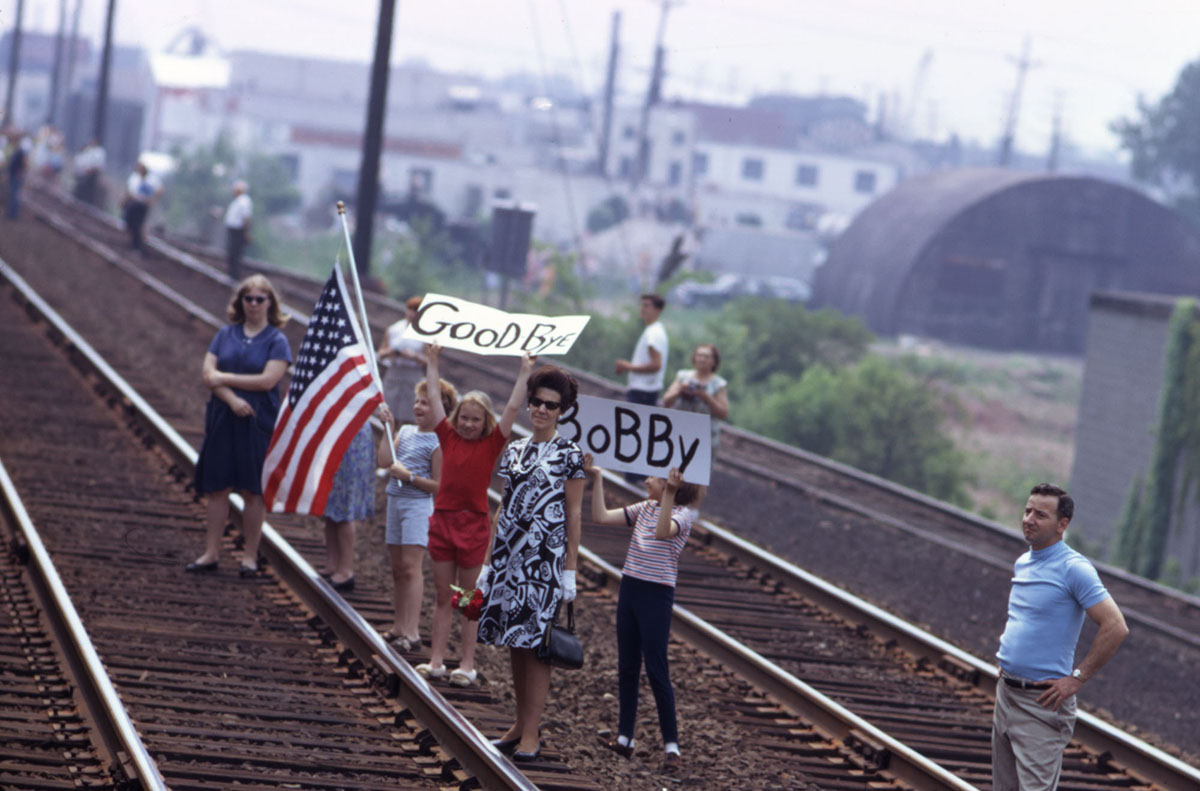 Over the past week, the lava erupting from Hawaii's Kilauea volcano fissures advanced through two small residential subdivisions along Kapoho Bay, reaching the Pacific Ocean, and wiping out nearly a hundred homes. Geologists at the Hawaiian Volcano Observatory say that lava is consistently fountaining from Fissure 8, reaching heights up to 180 feet, feeding the flow. Reuters quoted civil defense officials saying that the lava has now filled in Kapoho Bay, "what used to be the bay is now all lava bed, new land, almost a mile out into the ocean."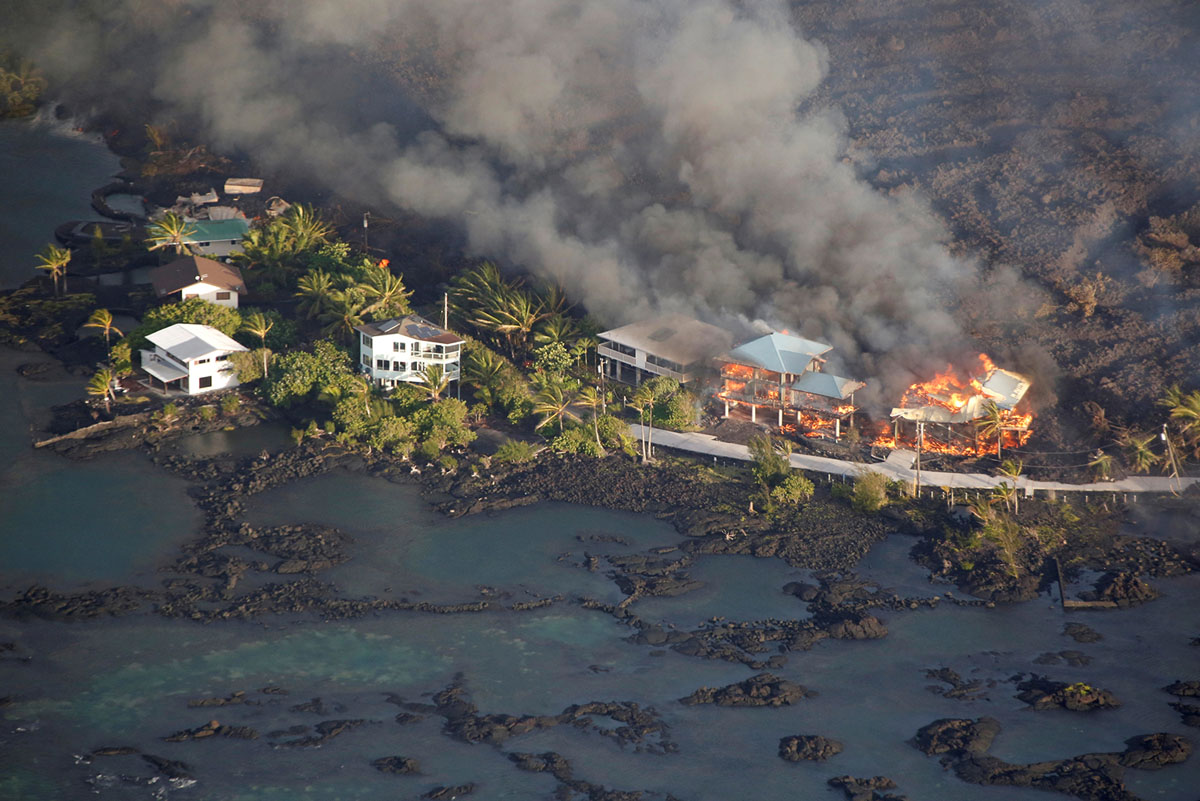 June 5 is marked by the United Nations as World Environment Day, a day set aside since 1974 to promote "worldwide awareness and action for the protection of our environment." This year's theme is "beat plastic pollution." In a message, U.N. Secretary-General António Guterres urged all people to reject single-use plastic items, and warned that growing levels of plastic waste were becoming unmanageable, saying "every year, more than eight million tons end up in the oceans." Gathered here, a look at some of this plastic waste from the past year, accumulating in waterways, forests, and beaches across the globe, and some of the efforts to clean and recycle the mountains of material.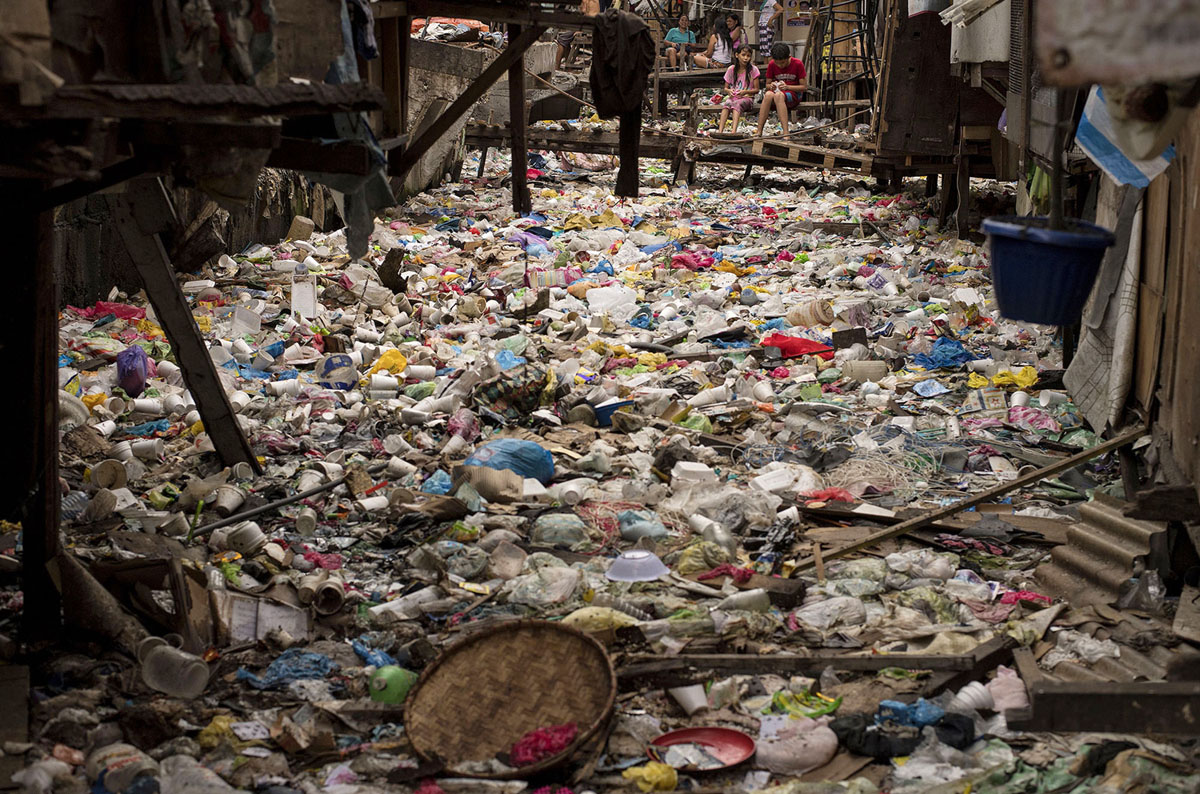 On June 3, Fuego volcano erupted in Guatemala, sending hot pyroclastic flows and heavy ash down its slopes onto nearby villages, killing at least 33 people, according to the head of Guatemala's disaster agency, via the Associated Press. Fuego, one of the most active volcanoes in Central America, continued to send up smaller eruptions today, hampering efforts by rescuers who struggled to reach rural residents stranded by ash and mudflows.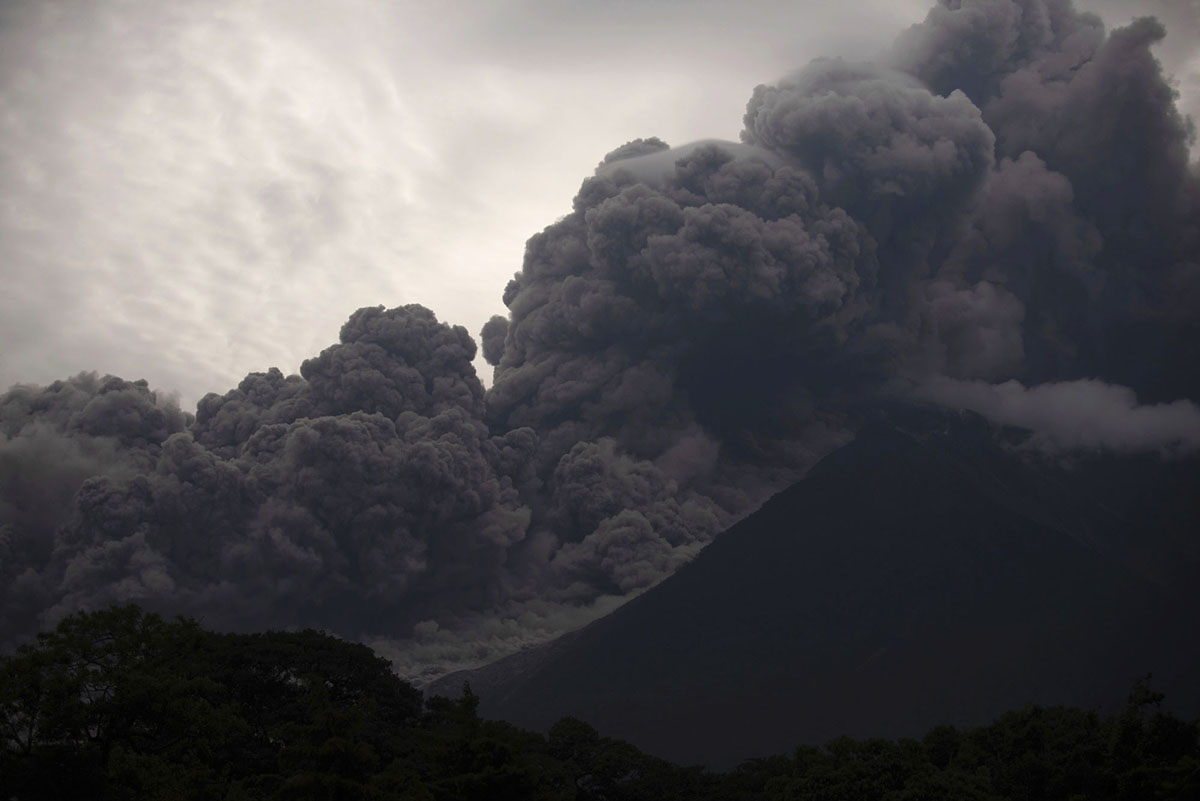 A father-child reunion in Romania, kittens in Shanghai, Dota 2 cosplay in Birmingham, tennis at the French Open, a heatwave in Pakistan, a newborn fawn in a Serbian zoo, the last school bell in Minsk, anti-tobacco skeletons in Kolkata, and much more.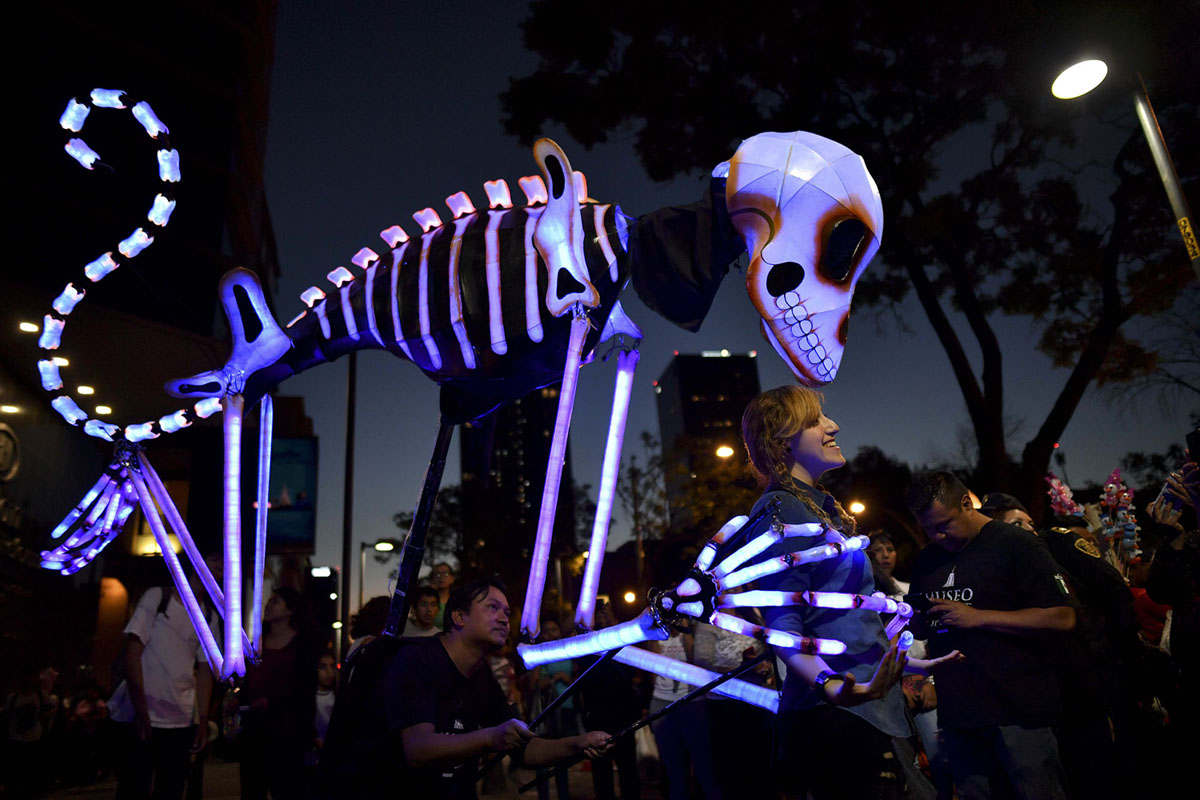 Widespread protests against Nicaraguan President Daniel Ortega's government, which began on April 18, have devolved into deadly violence several times. A march organized yesterday, on Nicaragua's Mother's Day, took place to commemorate those mothers who had lost their children during the ongoing demonstrations. Reuters reports that "witnesses said pro-government armed groups opened fire on the marchers," and that 11 people were killed across the country—making it the bloodiest day in more than a month of protest, which has now seen more than 80 deaths. What began in April as a reaction to Ortega's attempts to change the national social-security system has now become a broad, student-led call for Ortega and his wife to step down and for new elections to be held. Neither side appears to be backing down. Anti-government protesters are hoping to build momentum, and government crackdowns on demonstrations are increasing, as Nicaraguans continue to take to the streets to decide their future.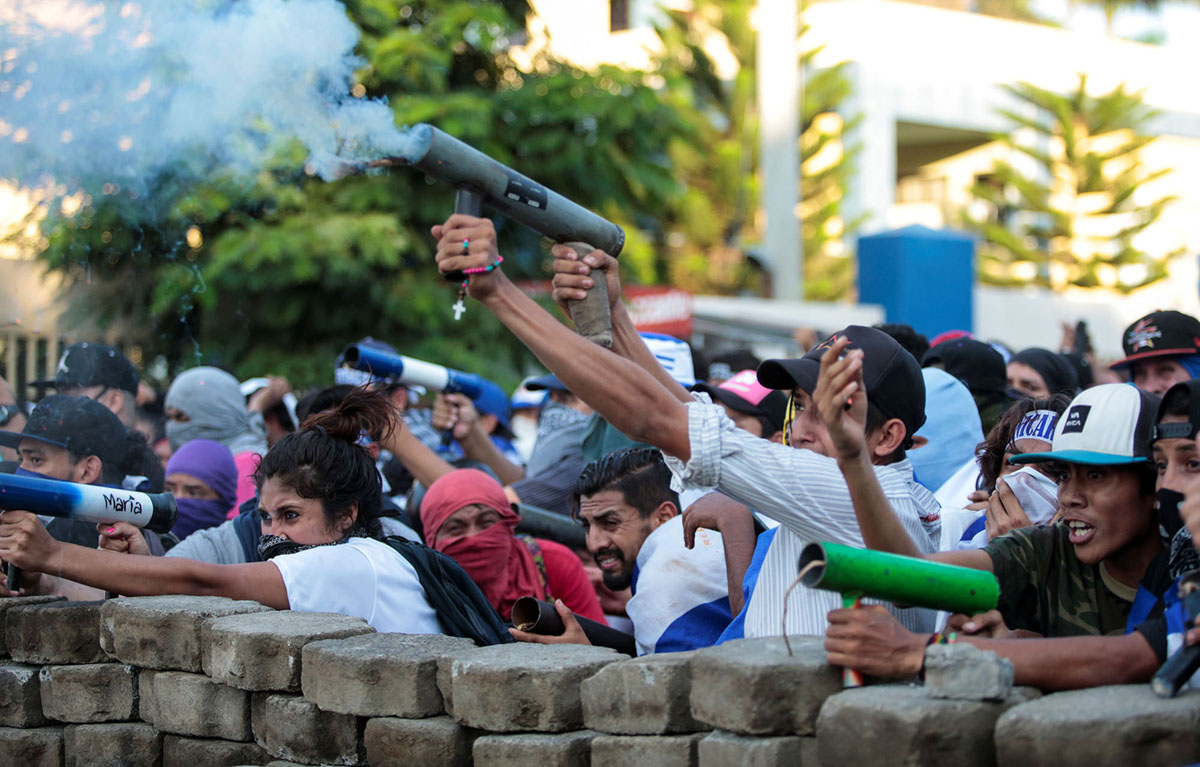 The National Geographic Travel Photographer of the Year Contest is underway, with entries being accepted for just one more day—the competition closes at noon, EDT, on May 31. The grand-prize winner will be awarded $10,000 (USD). National Geographic was once again kind enough to allow me to share some of this year's entries with you here, gathered from three categories: Nature, Cities, and People. The photos and captions were written by the photographers, and lightly edited for style.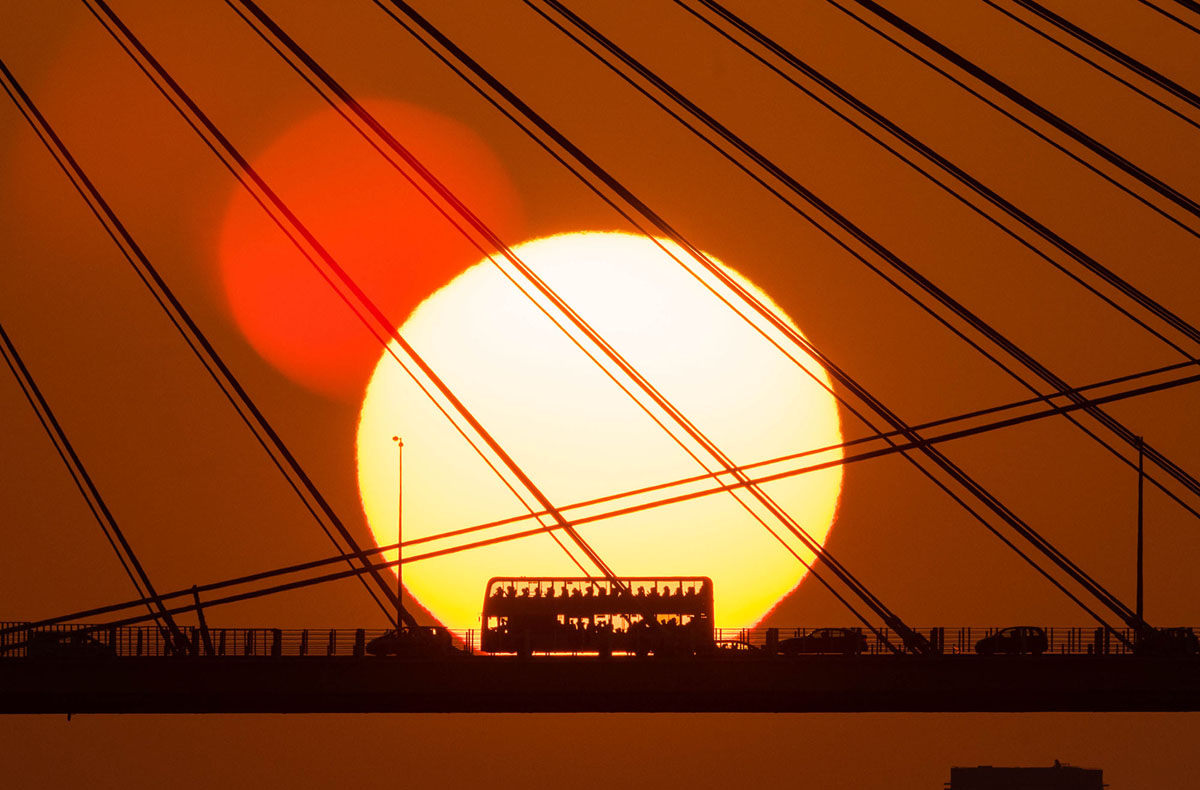 Apropos of nothing in particular, today we have a collection of images of hoofed mammals swimming and splashing about. Paddling pigs, diving horses, leaping bulls, lunging hippos, racing piglets, wading camels, soaking buffaloes, dripping moose, and more.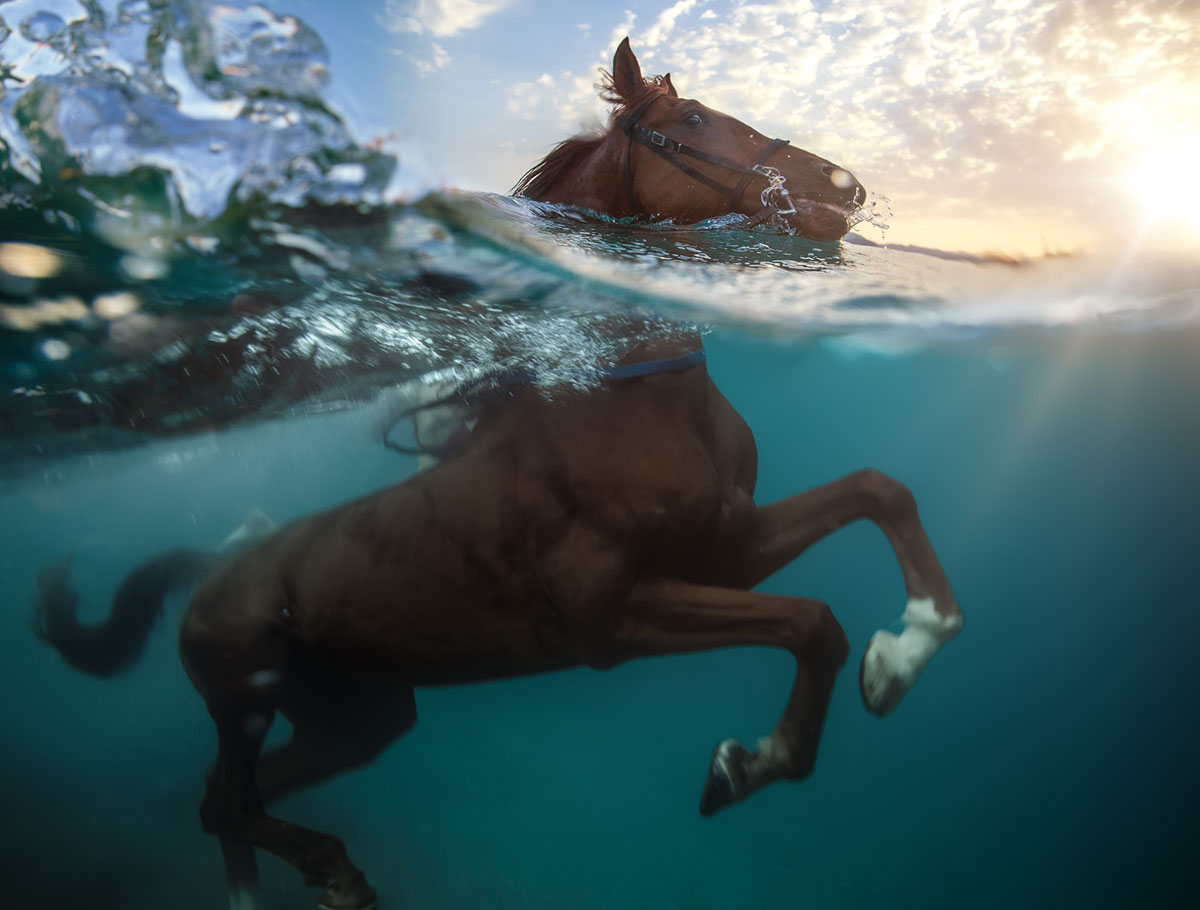 This year will mark the passing of a full century since the end of World War I—a hundred years since the "War to End All Wars." In that time, much of the battle-ravaged landscape along the Western Front has been reclaimed by nature or returned to farmland, and the scars of the war are disappearing. Some zones remain toxic a century later, and others are still littered with unexploded ordnance, closed off to the public. But across France and Belgium, significant battlefields and ruins were preserved as monuments, and farm fields that became battlegrounds ended up as vast cemeteries. In these places, the visible physical damage to the landscape remains as evidence of the phenomenal violence and destruction that took so many lives so long ago.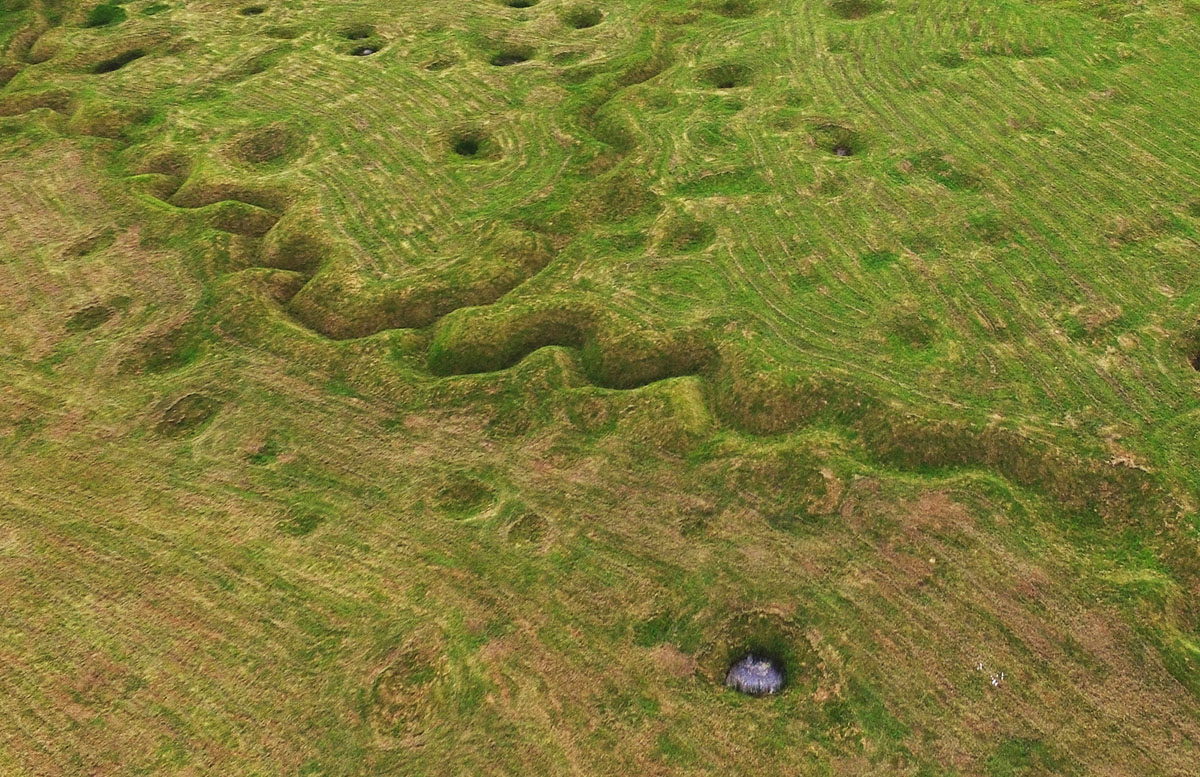 A giant glowing puppet in Australia, a cat rescued in Colombia, lava flows in Hawaii, Ramadan observed in India, devastation in Damascus, a balanced taxi in New York City, biking into the river in Germany, bats in India, and much more.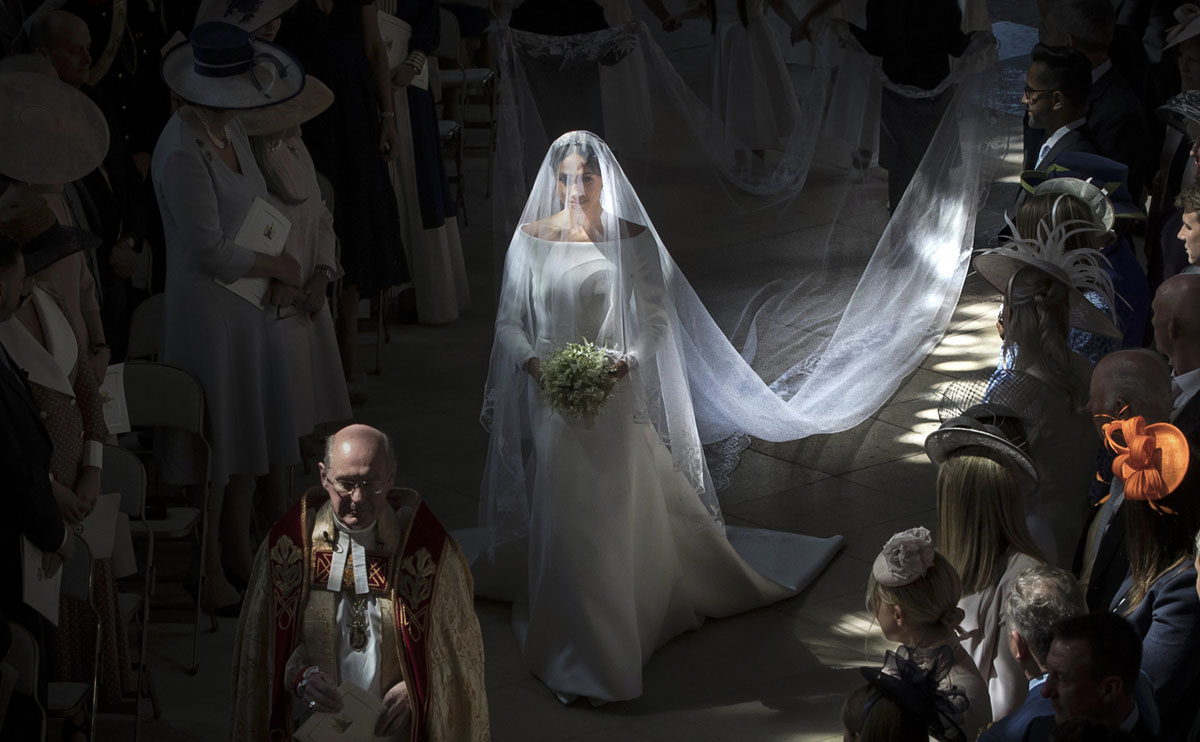 Since the Kilauea volcano began its most recent eruptive activity on Hawaii's Big Island three weeks ago, the situation has evolved and worsened. More than 40 structures have been destroyed and one resident was badly injured when he was struck in the leg by a molten hunk of rock thrown from one of the erupting fissures. The Associated Press reported that some fissures were merging and producing faster and more fluid lava, which began flowing in glowing rivers toward the Pacific Ocean. Over the weekend at least two of the lava flows reached the shore, sending up billowing plumes of steam, and generating "laze," or lava haze, a dangerous mix of hydrochloric acid, steam, and volcanic glass particles. Geologists continue to urge caution and patience during this event, saying that Kilauea remains volatile with no predictable end in sight for the current eruptions.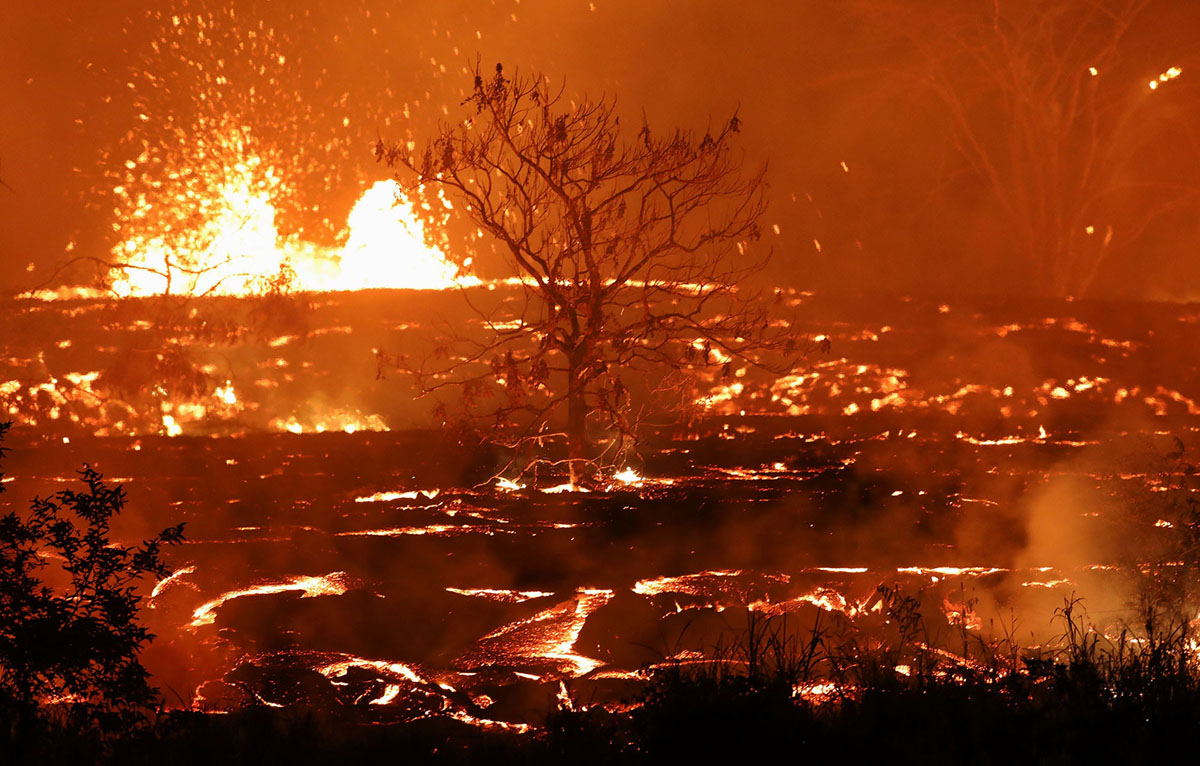 In north central Mongolia, in the taiga along the border with Russia, the Dukha people have lived a nomadic life for generations, roaming with their reindeer herds and hunting to fill in a diet based largely on reindeer milk. Reuters photographer Thomas Peter traveled to Mongolia's Khovsgol Aimag, near the village of Tsagaannuur, to spend time with several Dukha families, as their traditional culture is facing serious challenges. Peter says: "The Dukha fear they are losing their identity in the face of a conservation order by the government that bans unlicensed hunting on most of their traditional land." Six years ago, the Mongolian government added most of the Dukha's herding grounds to a national park, aiming to stop unregulated hunting that had caused serious damage over previous decades. A stipend is being paid to families affected, and some have used that money to leave the nomadic life and move to villages where the next generation spends their day with peers in houses and classrooms, instead of with reindeer in tents and forests.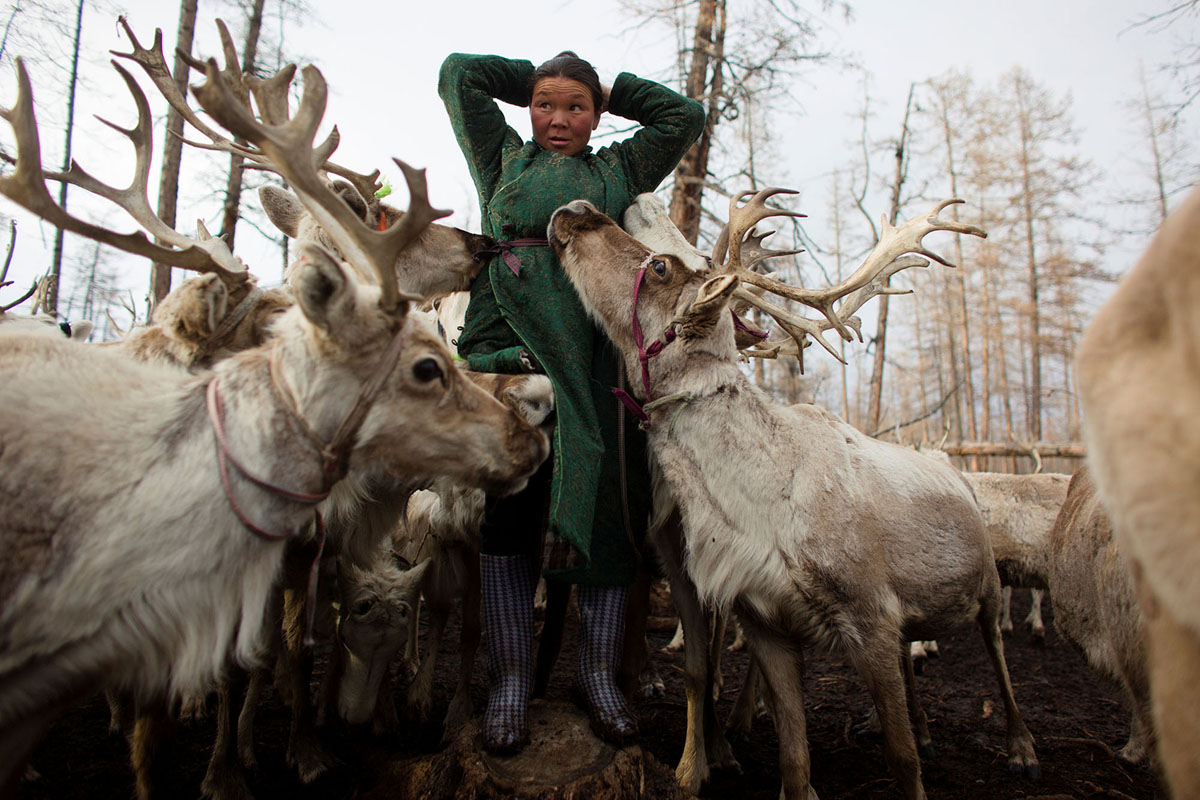 Southeast Alaska, or the Alaska Panhandle, is a narrow strip of coastal islands and mountains that stretches more than 500 miles along the Pacific Ocean. It is home to Alaska's capital city of Juneau, and was once the seat of power for Russian America, in the town of Sitka. Famed for its wildlife, lush climate, spectacular views, and the protected seaway known as the inside passage, the region has attracted humans since the first people crossed from Asia thousands of years ago. Collected here, a handful of recent images from across southeast Alaska.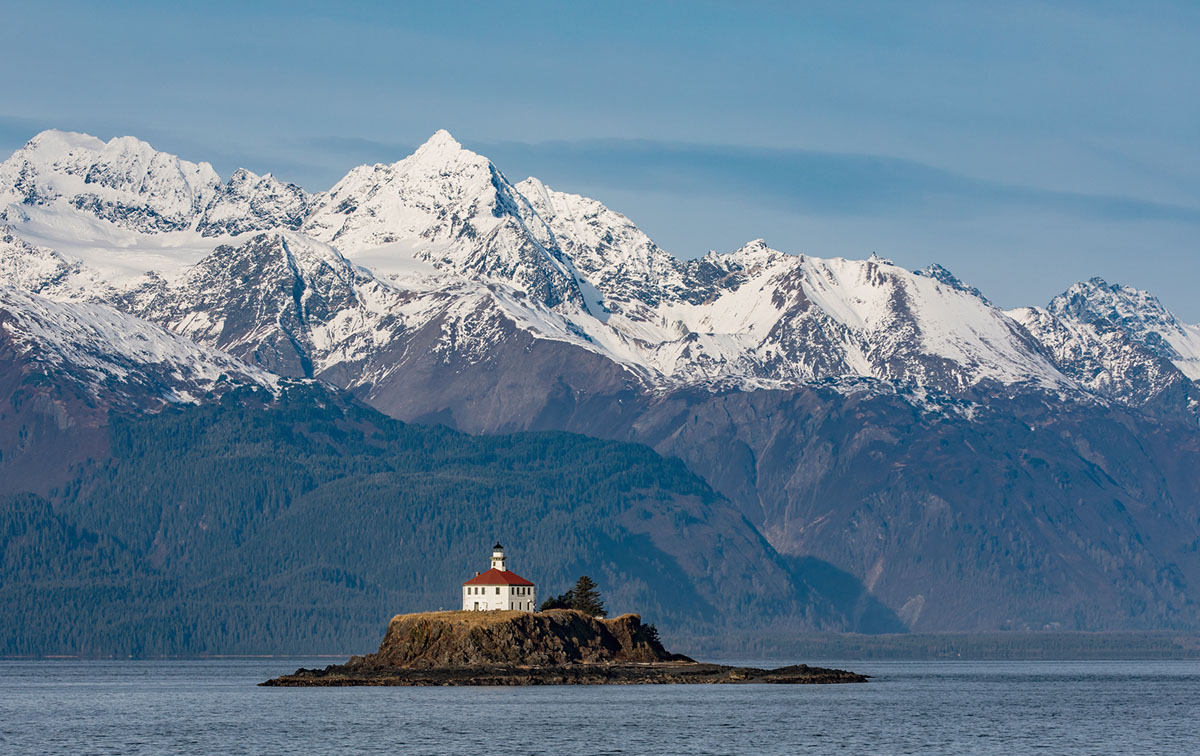 Participants at the Wave and Goth festival in Germany, a baby bear in Turkey, attendees at a "Kiss-a-thon" in Mexico City, the 71st Cannes Film Festival in France, a rocket festival in Thailand, observations of Ramadan in Indonesia, celebrations of the circus in Budapest, and so much more.