Teachers on strike in Los Angeles, "Kiss a Ginger Day" in Ireland, icy purification in Japan, a terror attack in Nairobi, the Australian Open in Melbourne, heavy snow in Austria, fashion shows in Berlin and Paris, the "No Pants Subway Ride" in New York, and much more.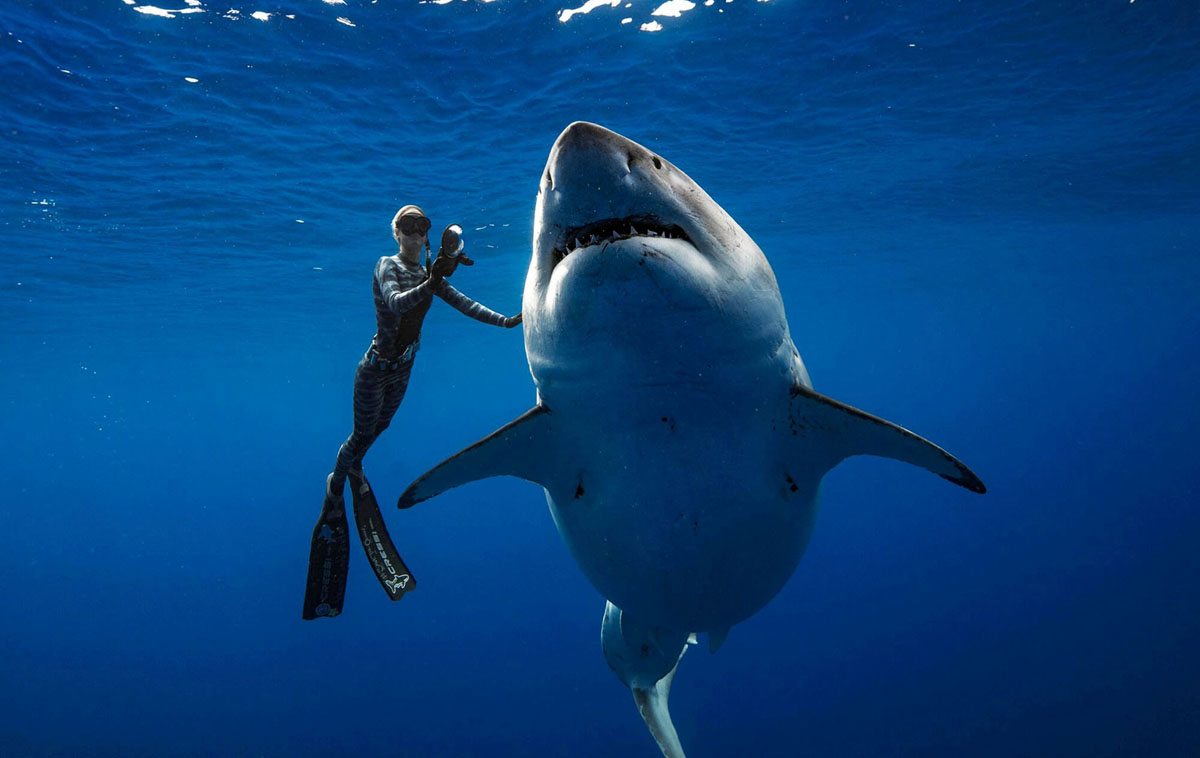 With a ceremonial start in Lima, Peru, on January 7, a group of 334 competitors started the 41st annual Dakar Rally: a 10-day, 3,000-mile (5,000 kilometer) off-roading adventure held exclusively in Peru this year. The vehicles—which include specialized cars, trucks, motorcycles, and quad bikes—are currently on stage 9 of 10 stages that travel south to Tacna, then back to Lima on January 17. Here is a look at Dakar 2019 in progress, as teams race to the finish line.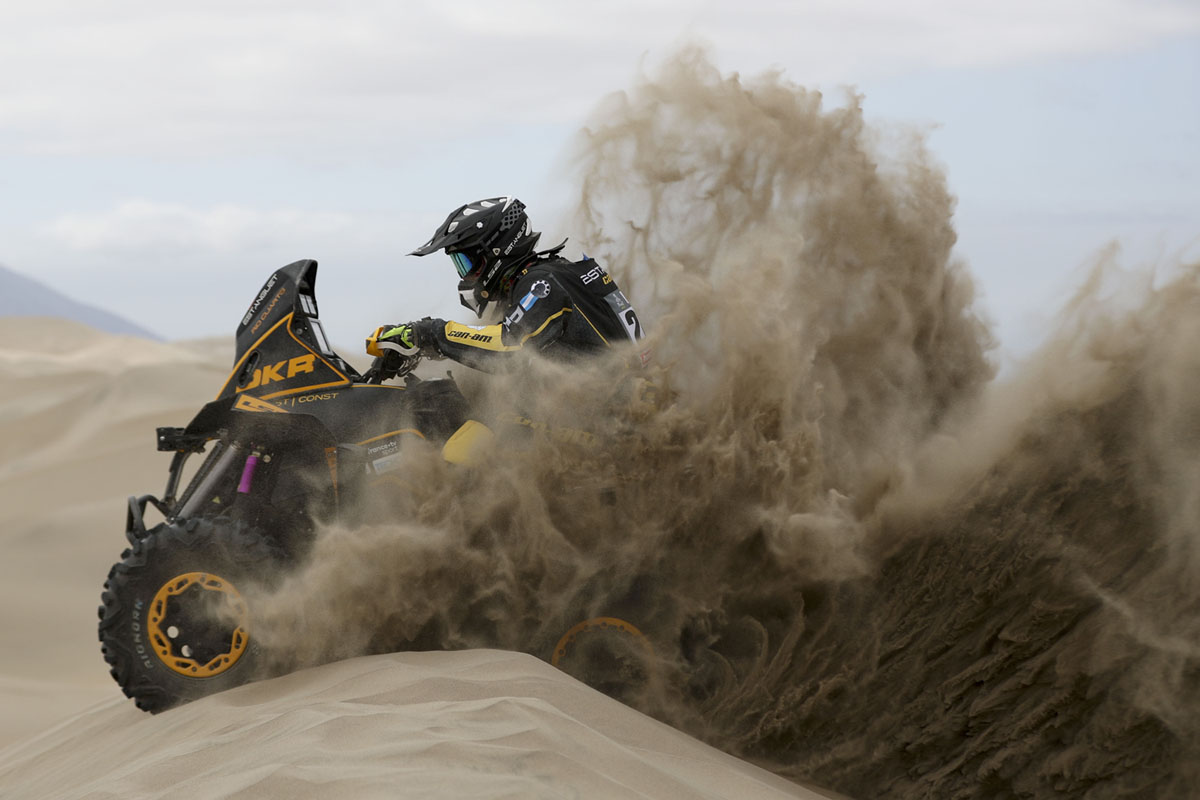 The current debate in the United States about building up and reinforcing the border wall with Mexico may have distinctly American roots, but the problems, and the controversial solutions, are global. Growing numbers of immigrants, terrorist activity, continued drug trafficking, and protracted wars have sparked the construction of temporary and permanent border barriers in many regions worldwide. Our own Uri Friedman wrote in his 2016 article "A World of Walls," "Of the 51 fortified boundaries built between countries since the end of World War II, around half were constructed between 2000 and 2014." Below, a look at some famous and some lesser-known barriers across the globe.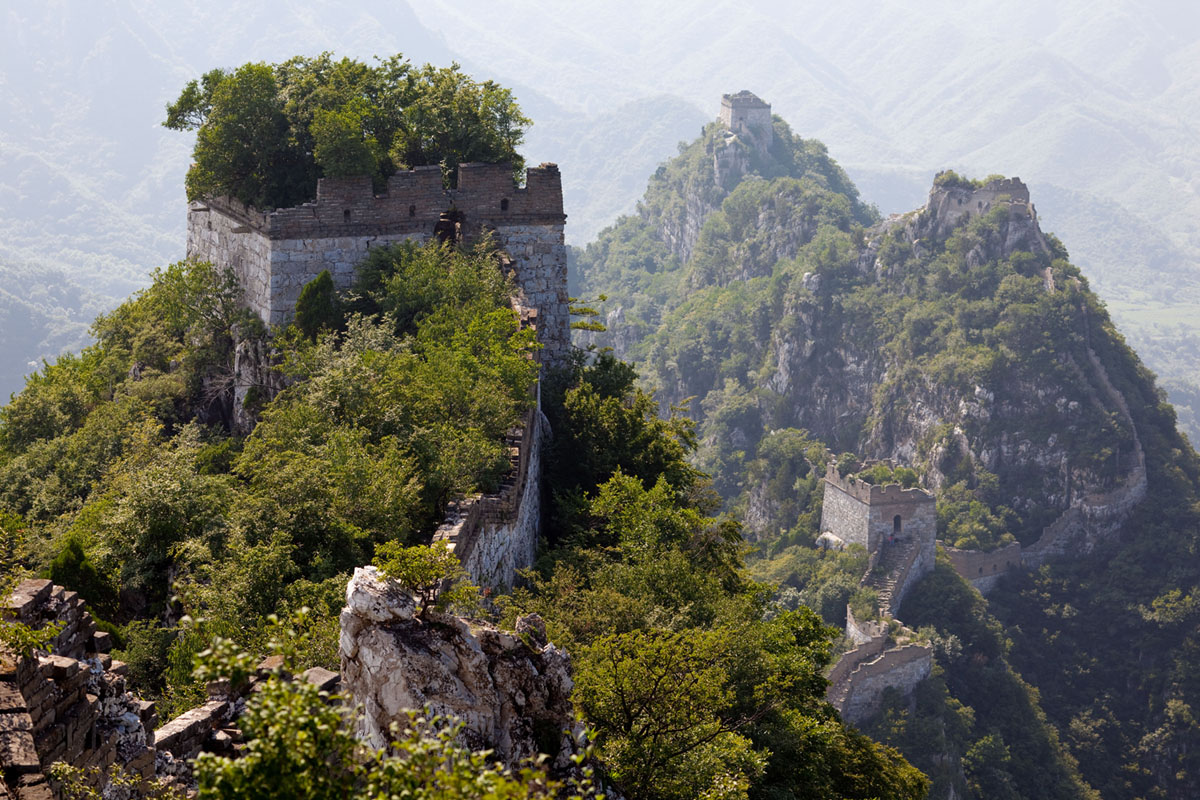 Heavy snow across Central Europe, a partial solar eclipse in China, the Procession of the Black Nazarene in Manila, a sheep rescue in Turkey, the 2019 Dakar Rally in Peru, Carnival season in Spain, a Transformer on the streets of Bogota, a frozen harbor in China, the Golden Globe Awards in Beverly Hills, Christmas fire in Saint Petersburg, and much more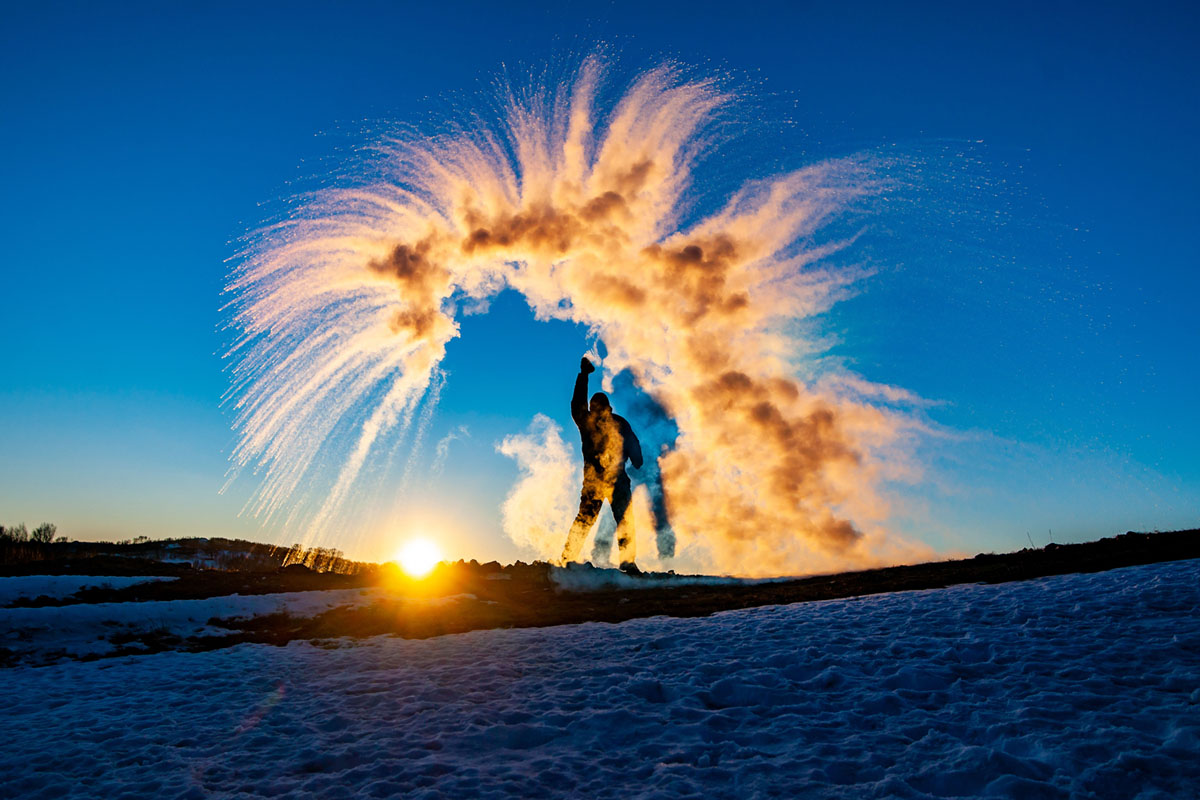 The term dinosaur comes from the ancient Greek root words deinos, or "terrible," and sauros, or "lizard." As our understanding of these prehistoric creatures has become more refined over time, attempts to create life-size models of them have, more or less, increased in accuracy and lifelike quality. Of course, many of the thousands of dinosaur statues in the world have been made with an eye more toward entertainment than accuracy. For your viewing enjoyment, a collection of photographs from the past century of large-scale mock dinosaurs, constructed to varying degrees of accuracy and based on what was known at the time.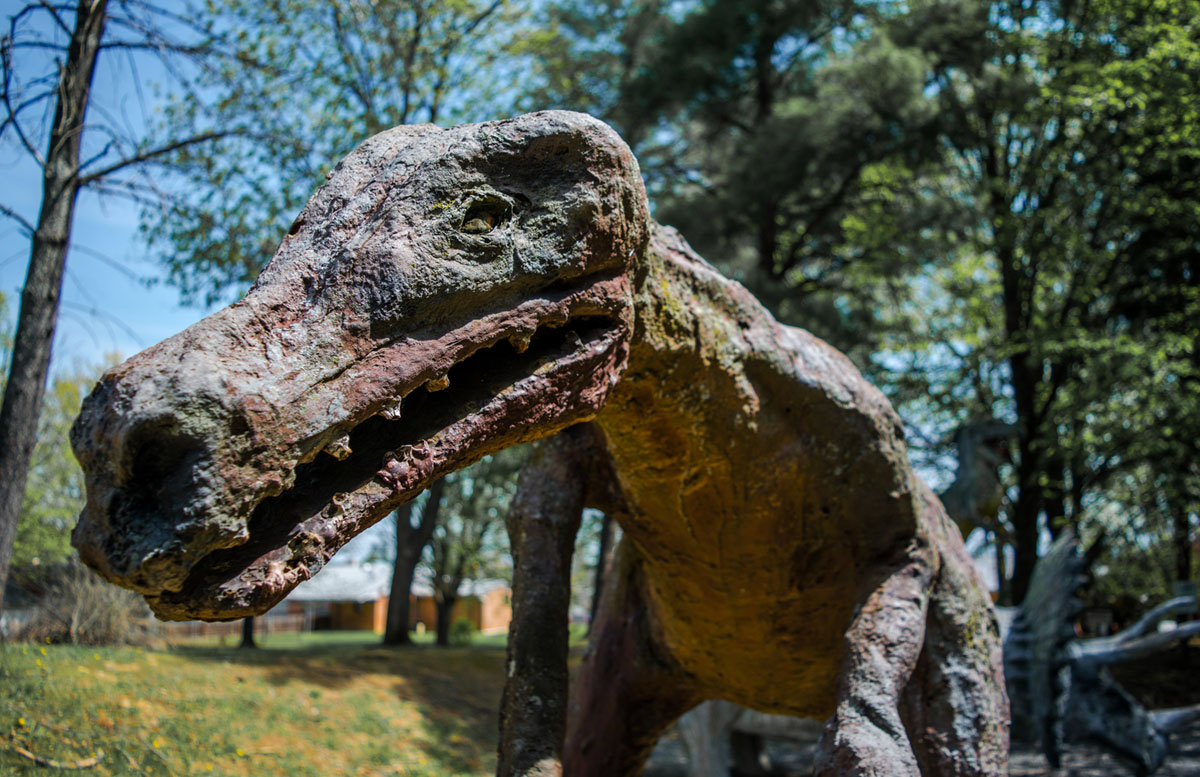 Caves and tunnels have always been part of human life. We've grown more adept at shaping these underground shelters and passages over the millennia, and today we dig for hundreds of reasons. We excavate to find both literal and cultural treasures, digging mines and unearthing archaeological discoveries. We use caverns for stable storage, for entertainment, and for effective shelter from natural and man-made disasters. And as the planet's surface becomes more crowded and national borders are closed, tunnels provide pathways for vehicles and smugglers of every kind. Collected below are more recent subterranean scenes from around the world.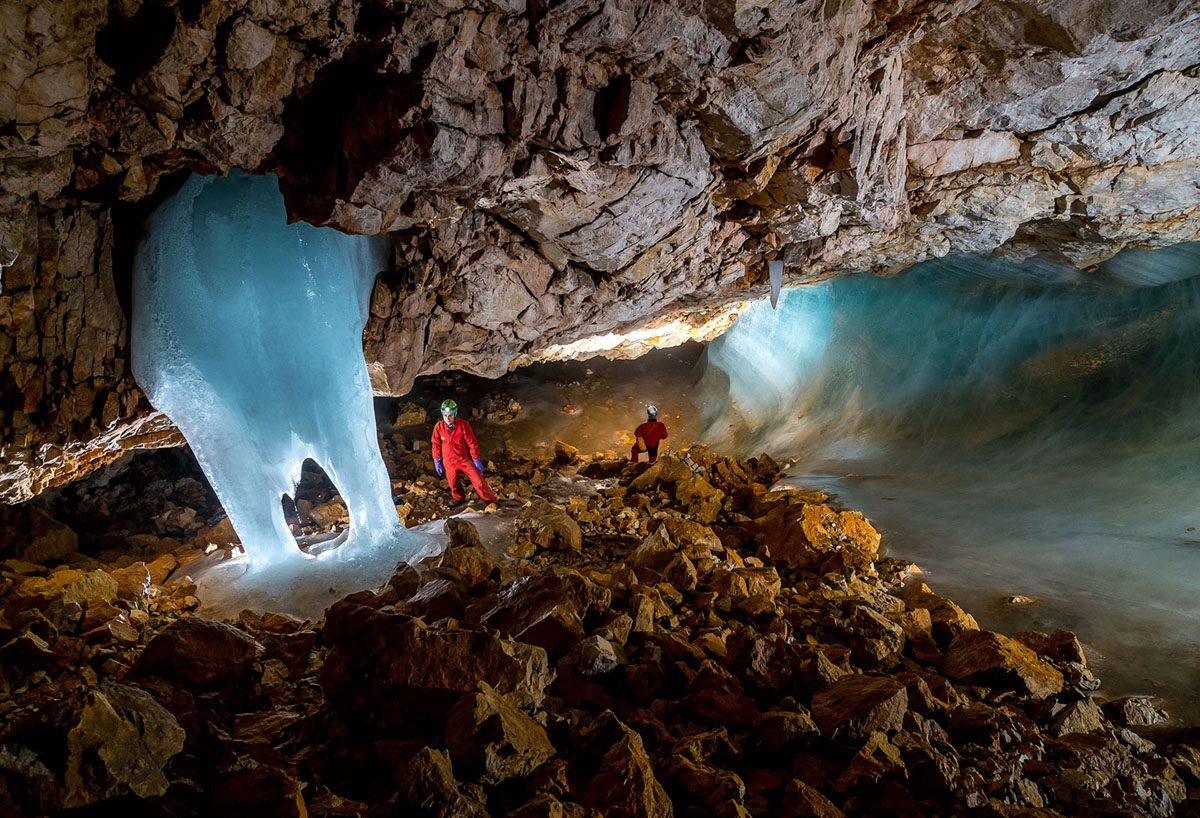 Every year, in northeastern China's Heilongjiang province, the city of Harbin hosts the Harbin International Ice and Snow Sculpture Festival, which features massive ice and snow sculptures—and attracts more than 1 million visitors. At night, the sculptures are colorfully illuminated and visitors can climb and play on some of the structures. This year, the 35th-annual festival opened on January 5, and will run through the end of February.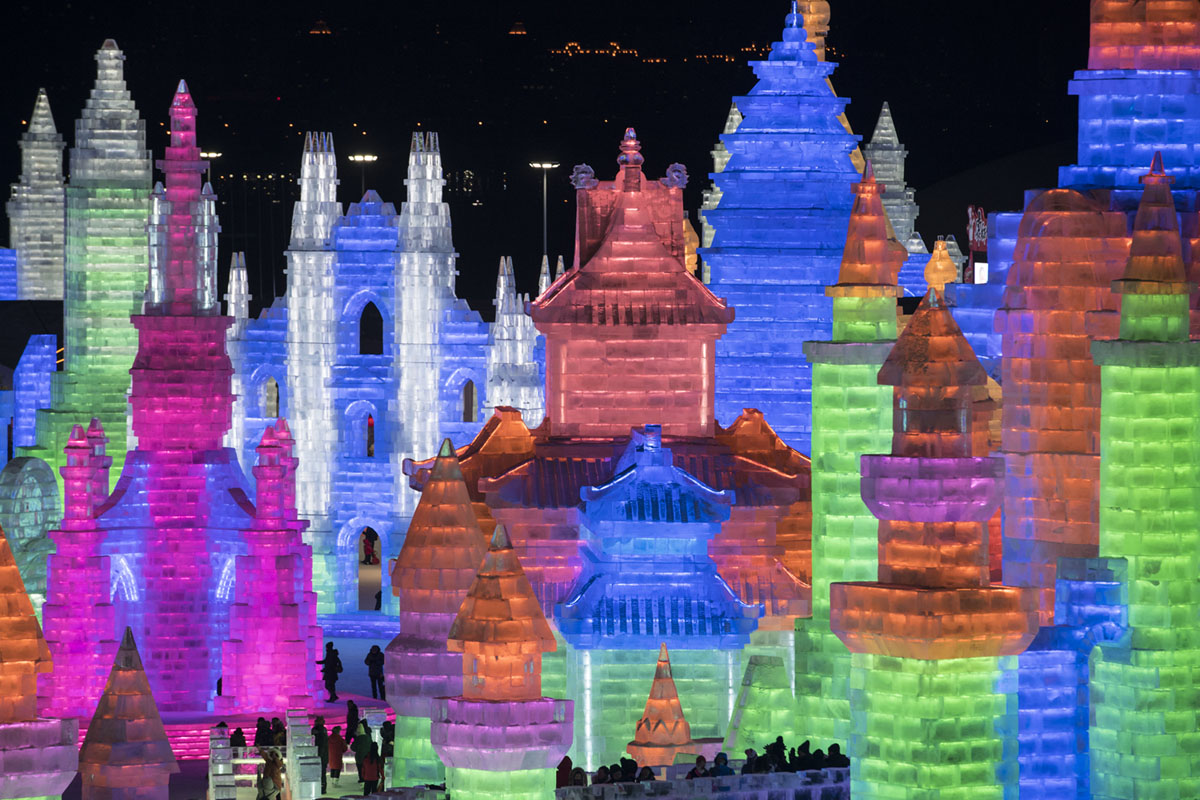 A wild encounter in Scotland, a lunar landing made by China, the 116th Congress begins in the U.S., Brazilian President Jair Bolsonaro is sworn in, New Year celebrations in Australia, surfing in Hawaii, snow on the Grand Canyon, ice castles in Utah, and much more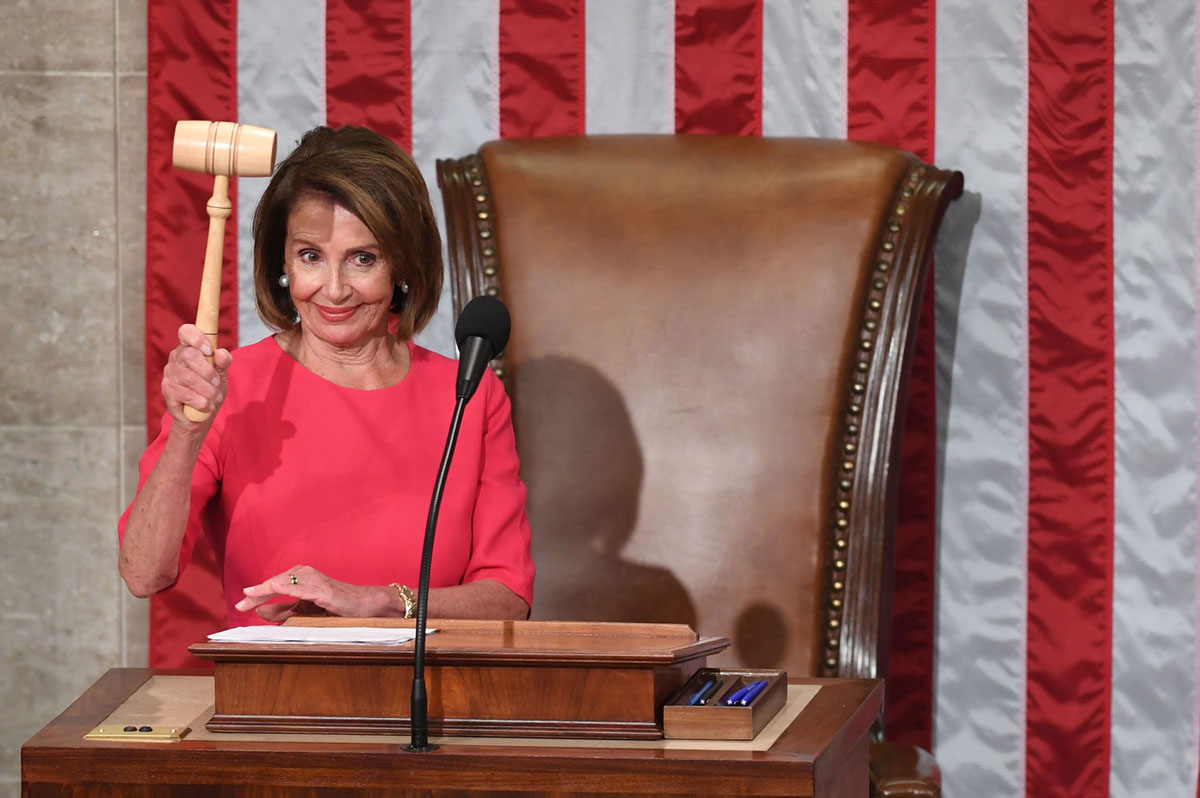 Fifty years after humankind first laid eyes on the far side of the moon, a Chinese spacecraft called Chang'e 4 gently touched down and released a rover onto the unexplored terrain Thursday. The far side is incredibly difficult to reach; mission control can't send radio signals to spacecraft if they're out of sight. To communicate with Chang'e 4, China put a separate probe in orbit around the moon to relay messages back and forth. Then again, the entire moon is difficult to reach. Space agencies have launched dozens of ambitious missions to Earth's companion, succeeding miraculously at some times and failing spectacularly at others. After Americans landed on the moon, investment in lunar exploration waned in the United States and Russia. But interest abounds elsewhere, in China, India, and Europe. Humanity has already achieved many lunar firsts, but others are still to come.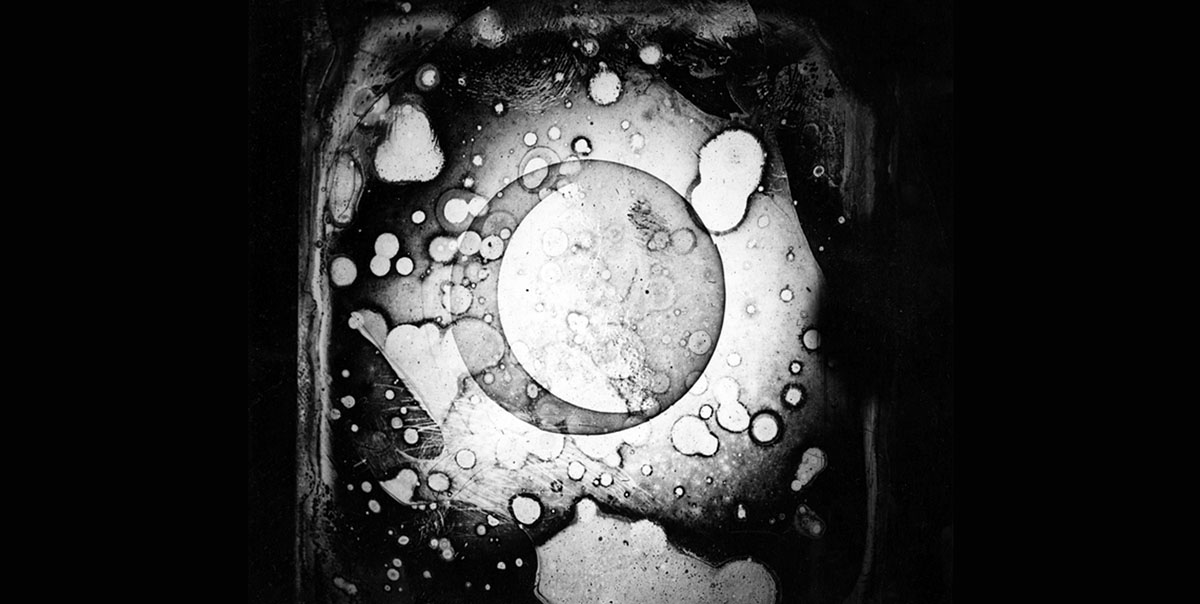 When starlings flock together, wheeling and darting through the sky in tight, fluid formations, we call it a murmuration. These murmurations can range from small groups of a few hundred starlings in a small ball to undulating seas of millions of birds that might block out the sun. I thought today would be a good day to take a few moments and appreciate the simple beauty of murmurations, captured by a number of photographers over the past few years.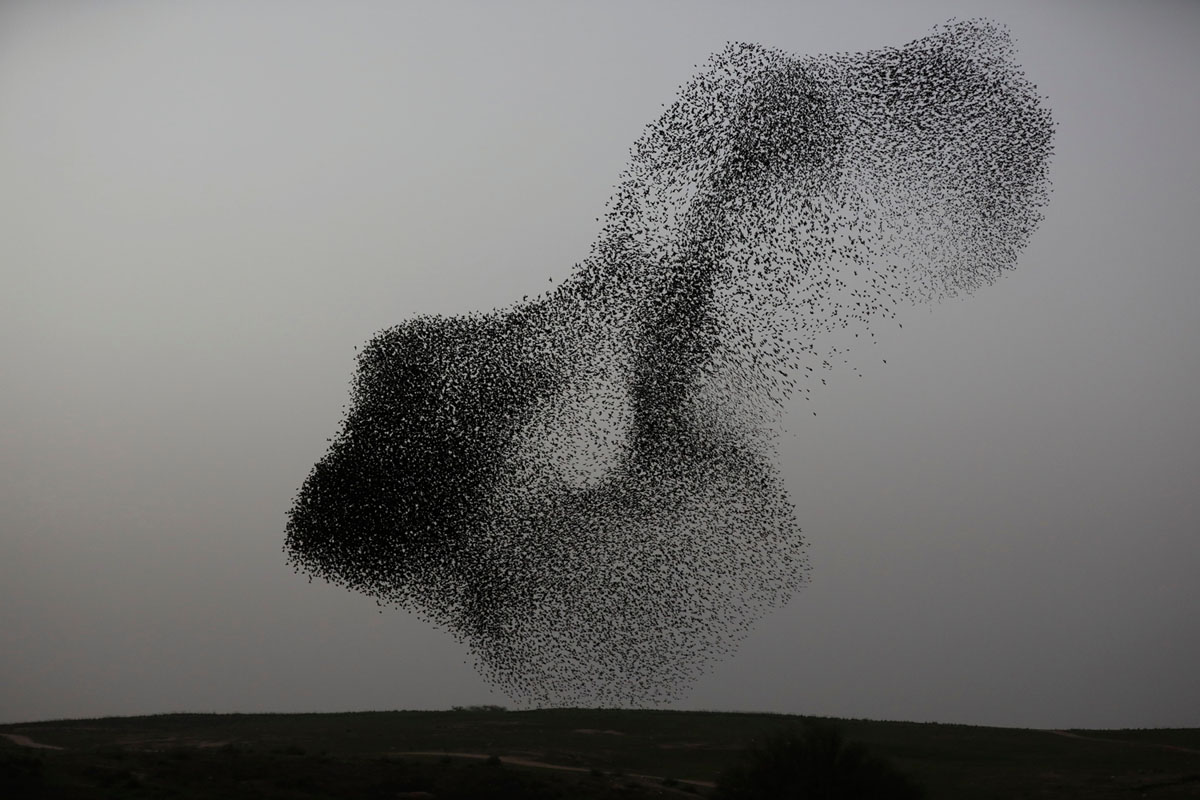 Festive and colorful images from Australia, China, the United States, Spain, and many other countries around the world as people greet the new year with fireworks, polar-bear swims, traditional festivals, and solemn observations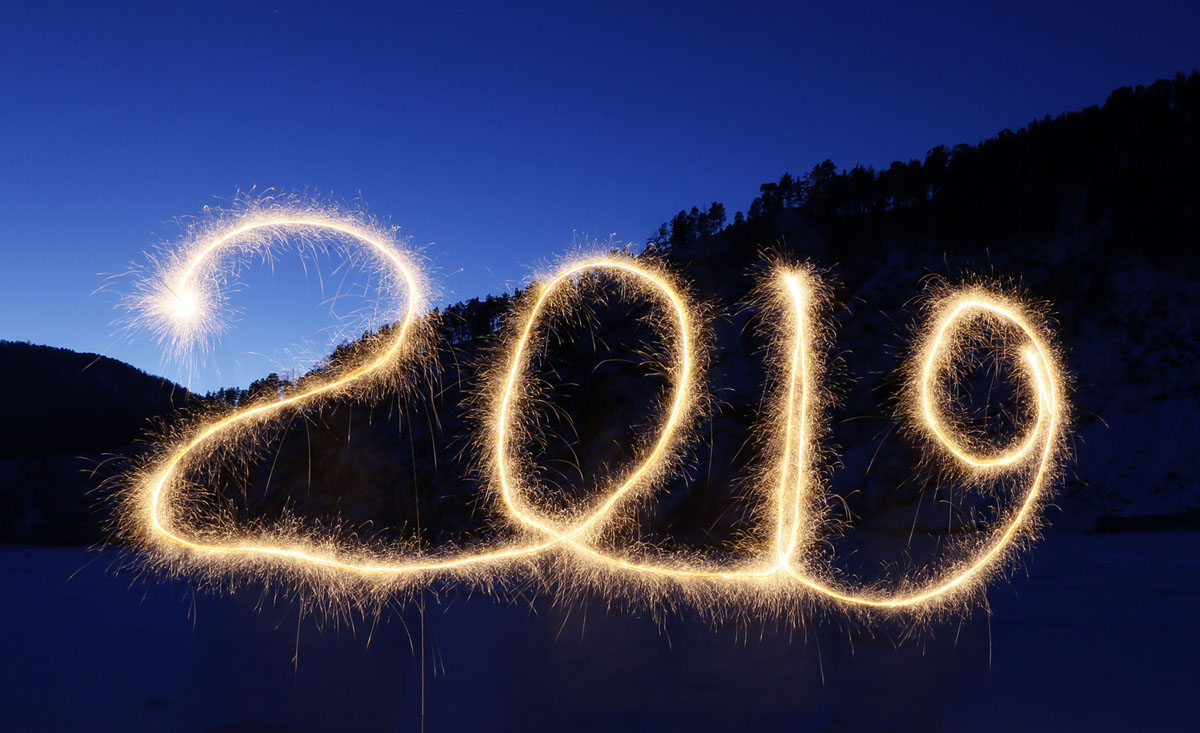 Strange blue lights in the night sky over New York, Christmas calls from the White House, a fox hunt in Ireland, icy weather in China, the Sahara Festival in Tunisia, Santa Claus on Copacabana Beach in Rio, recovery from a tsunami in Indonesia, an eruption of Mount Etna in Sicily, penguins in Italy and Antarctica, and much more.
Yasuyoshi Chiba, a staff photographer with AFP, spent nearly the entire year of 2018 in Kenya, documenting an incredibly wide range of subjects, landscapes, and issues. Chiba has been on staff with AFP since 2011, winning multiple awards for his photojournalism, which is based mostly in Brazil and Kenya. This year, he captured the faces and stories of some of the 50 million people who live in Kenya, an East African nation of incredible diversity in culture, landscape, and wildlife. His photos cover subjects from a China-backed railway cutting across Nairobi National Park to the hundreds of thousands of refugees in the Dadaab refugee complex, from fashion shows and premieres in Nairobi to lions in open grassland and tribal festivals, and much much more. Below, in roughly chronological order, is a look at some of the stories brought to us through Yasuyoshi Chiba's lens in the past year.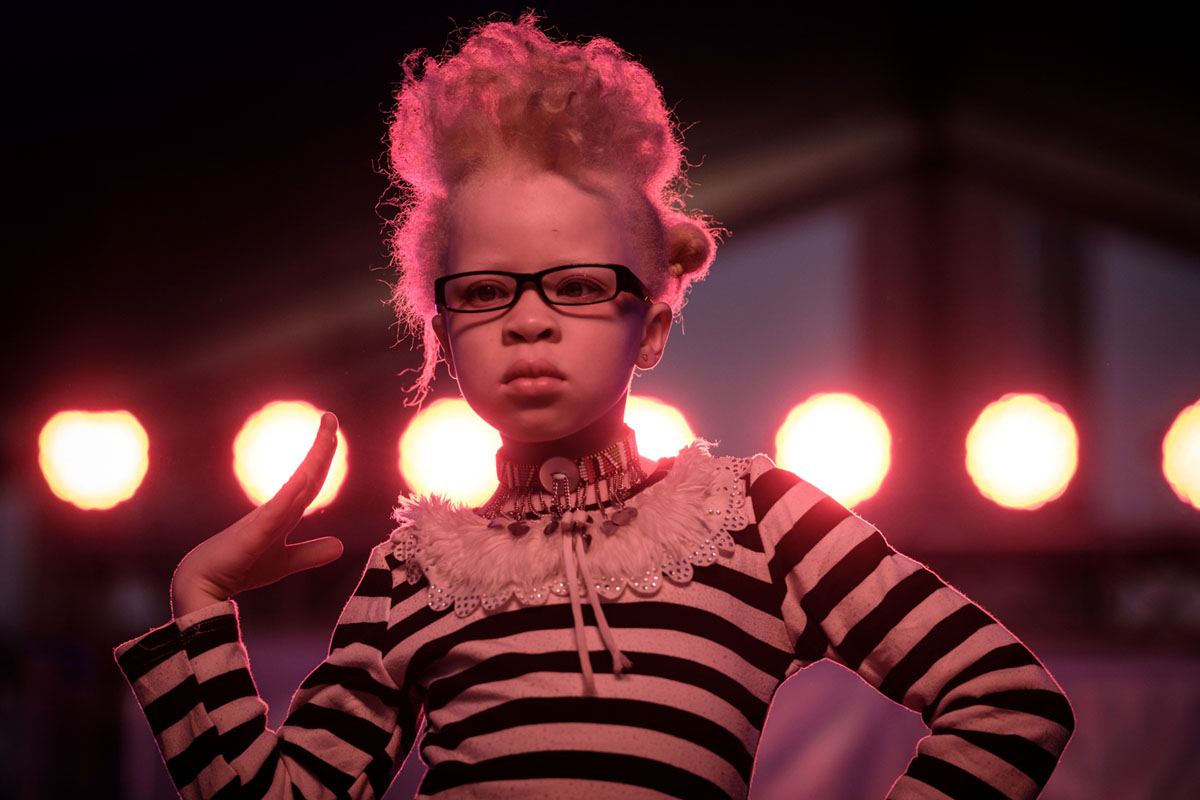 One last photo look at this year's Christmas and its many light shows, religious observances, charity events, and festivals that took place around the world. Gathered here are images from Australia, Japan, the Democratic Republic of Congo, Iraq, England, Bolivia, the U.S., India, Indonesia, Italy, Israel, France, and many more countries.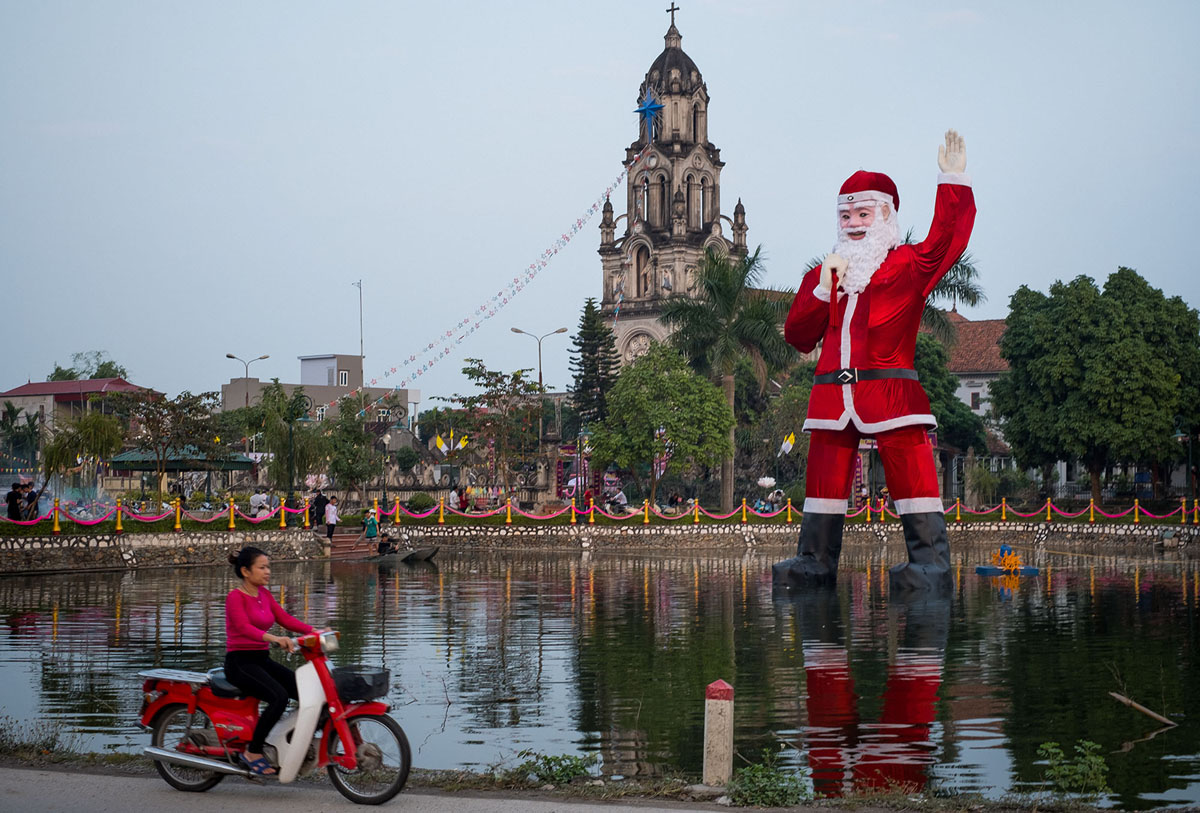 At least 222 people have reportedly been killed along the Sunda Strait in Indonesia, and another 800 injured late Saturday night by a tsunami, likely triggered by an eruption of the Anak Krakatau volcano. Water swept along the shoreline with no warning, crashing into homes, hotels, and beachside holiday events. Electricity and water services, as well as roads, have been badly damaged; remote areas have been the hardest hit.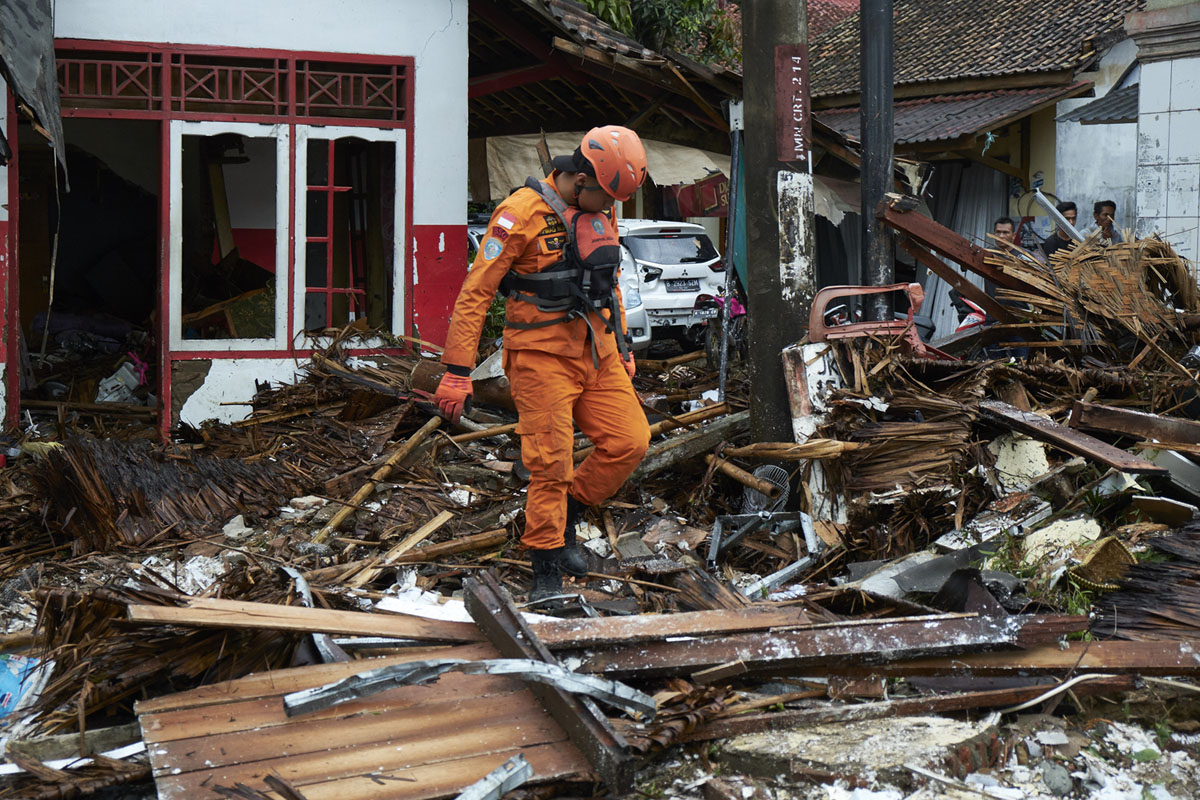 Keyboard art in the Ivory Coast, darts fans in London, a new Boring Company tunnel in California, a coast-guard rescue in Turkey, a terrible fire in Brazil, huge protests in Budapest, a giant Santa in Shanghai, a naturalization ceremony in Los Angeles, and much more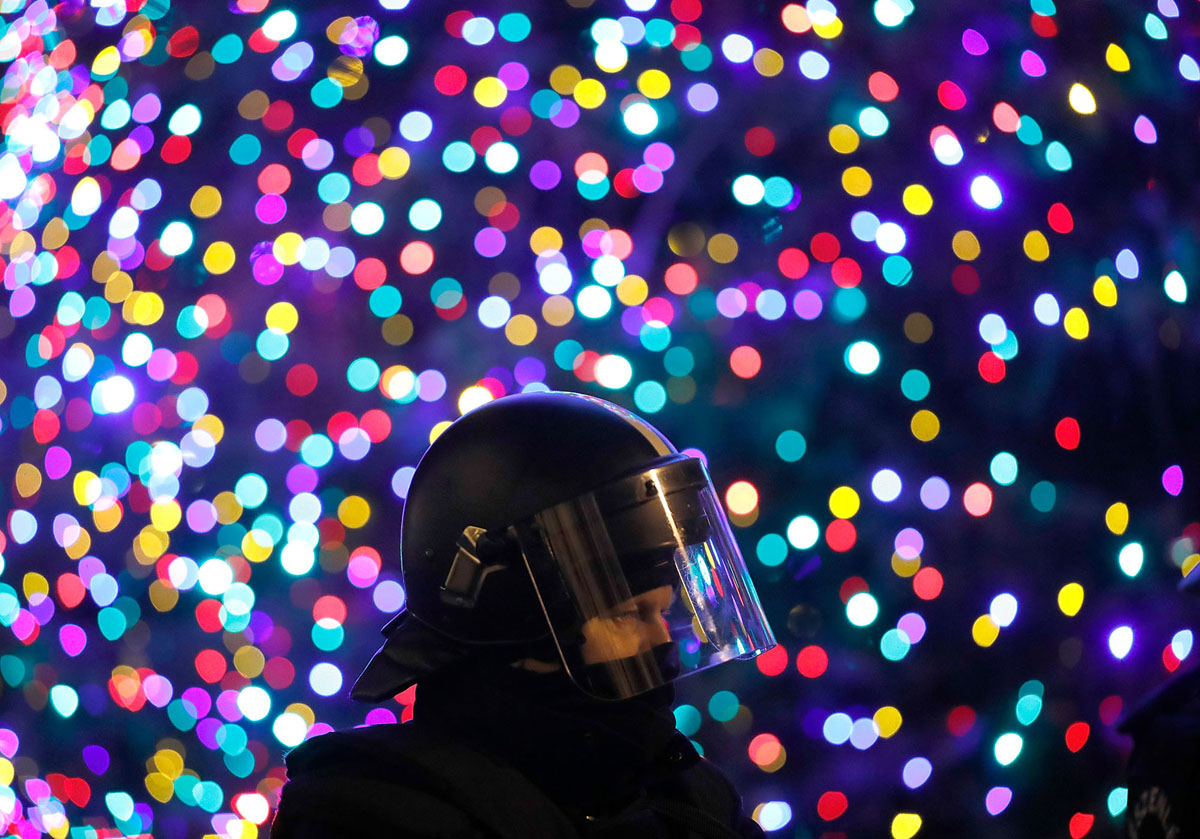 On December 21, 1968, three humans climbed atop a massive rocket and left our planet for a six-day, round-trip journey to our nearest companion in the solar system, the moon. During the Apollo 8 mission, NASA astronauts Frank Borman, James Lovell, and William Anders flew hundreds of thousands of miles across translunar space, becoming the first human beings to see the entirety of the Earth at once with their own eyes. They orbited the moon 10 times, and came within 70 miles of the surface, taking dozens of photographs, including one of the most famous and powerful images in human history, Earthrise, a compelling view of our home world, vibrant and colorful, contrasted against the forbidding blackness of space and the challenging landscape of the moon. Fifty years ago, Apollo 8 set the stage for Apollo 11, when men would first set foot on the moon, seven months later.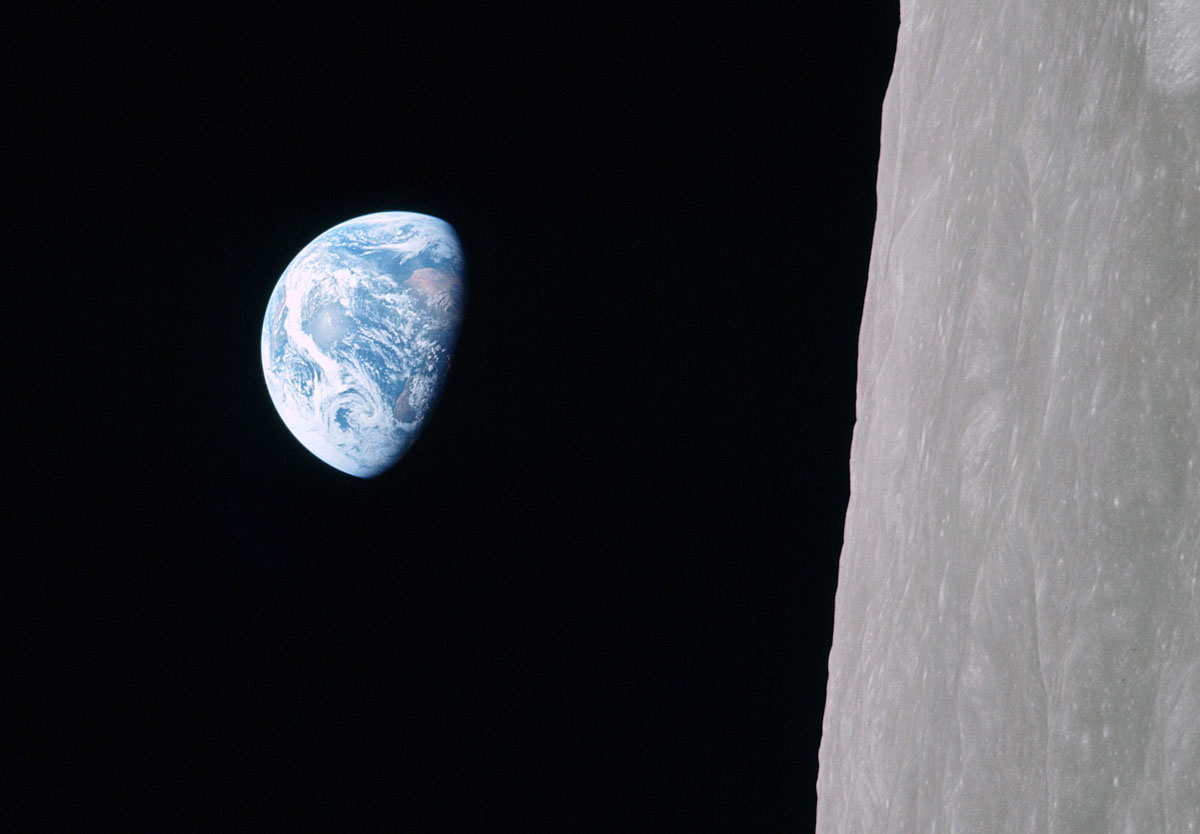 Not necessarily the top photos of the year, nor the most heart-wrenching or emotional images, but a collection of photographs that are just so 2018. From Gritty the Philadelphia Flyers mascot to Fortnite tournaments, from the airplane taken for a tragic joyride at Sea-Tac Airport to a caravan of thousands journeying through Mexico to the United States, from the mandarin duck to Knickers the steer, and much more. This is 2018.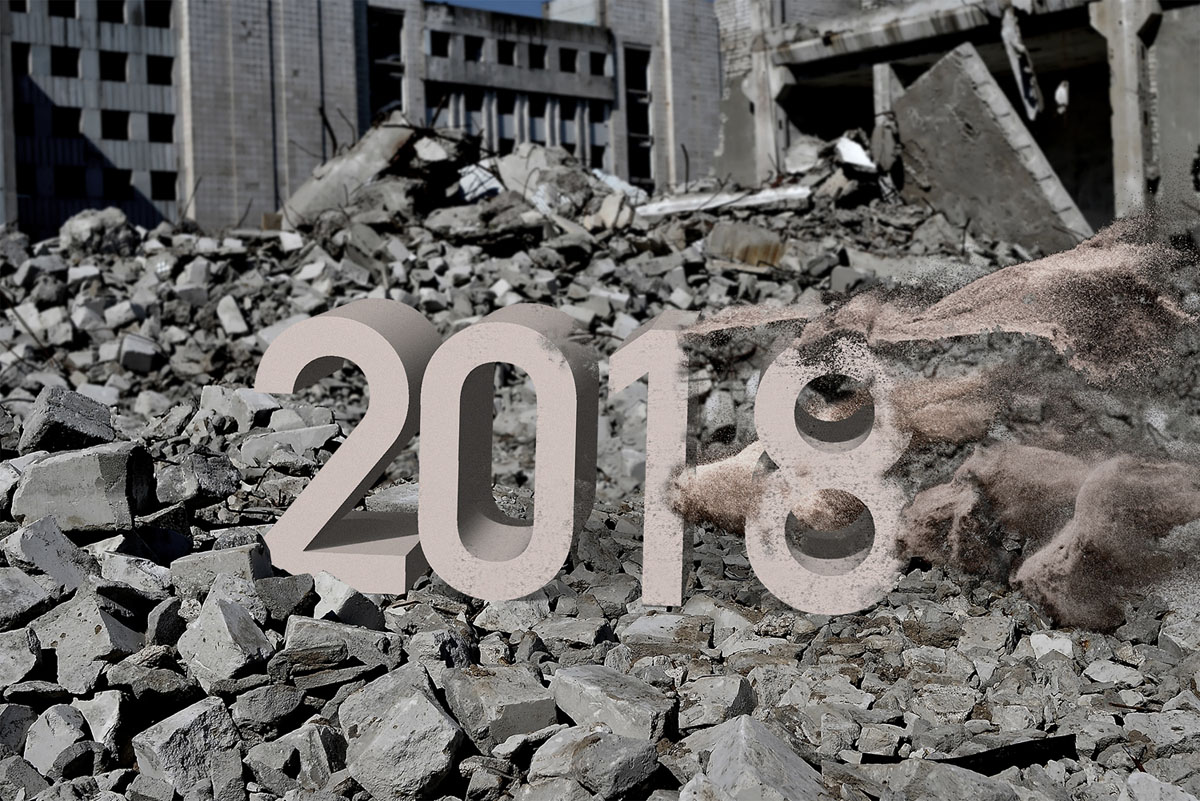 With a bit more than a week left until Christmas, lighted displays, colorful markets, and Santa's helpers are out in force. From Europe to the Americas and Asia, gathered here as an early gift, is a collection of holiday cheer and light wrapped up in 35 photographs.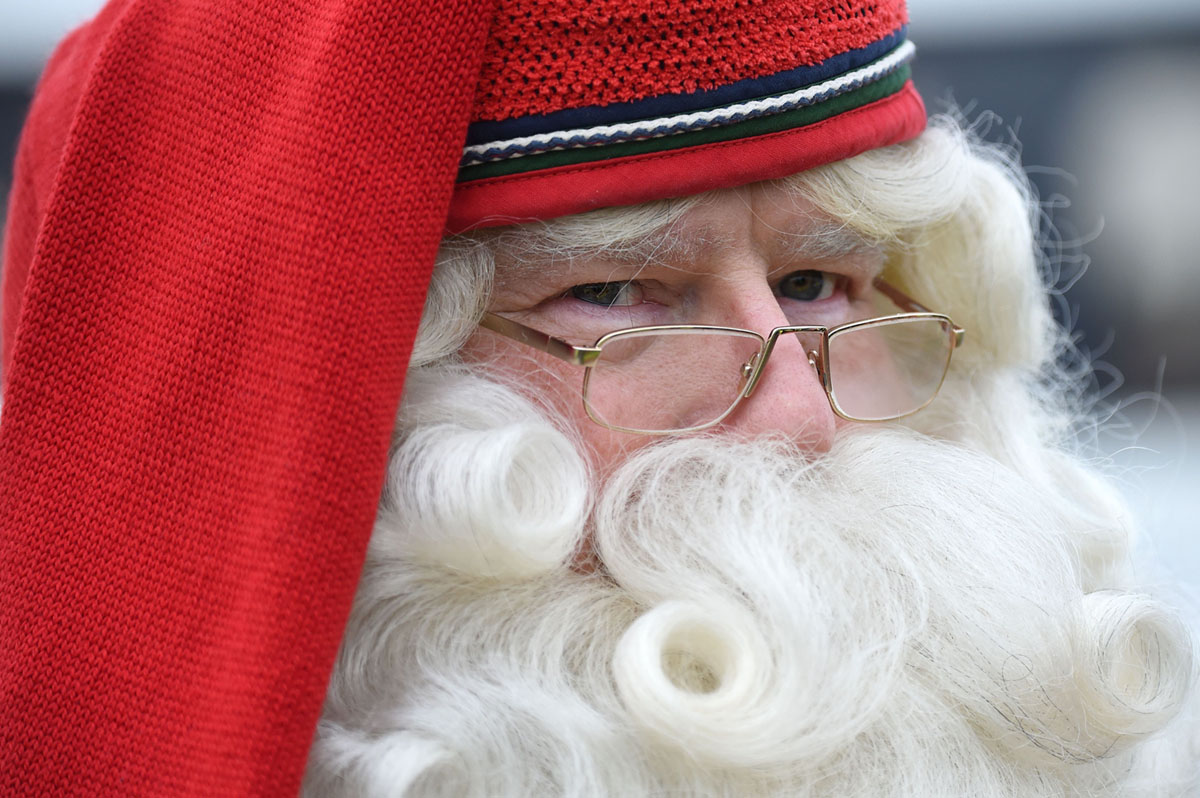 Big waves in Portugal, holiday lights in Europe, New Year's preparations in Japan, President Donald Trump's former attorney sentenced to prison, images from the asteroid Bennu, a flight with Virgin Galactic, a Christmas event in a Brazilian prison, a giant middle finger in Vermont, and much more