The recapture of Raqqa from ISIS, a giant human-piloted robot in Japan, Diwali in Nepal and India, wildfires on several continents, a horrific terror attack in Somalia, the British National Plowing Championships, and much more.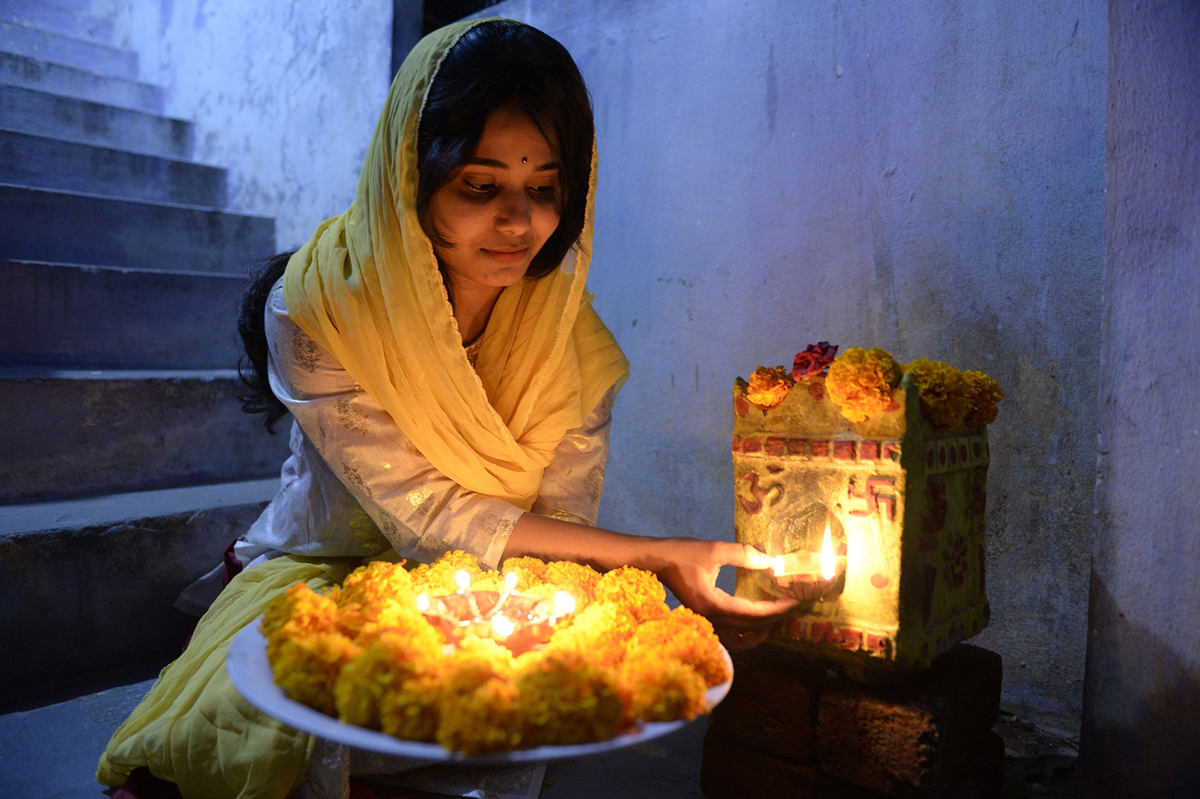 Almost 600,000 Rohingya refugees have crossed into Bangladesh, fleeing the violence in Burma's Rakhine state, since August 25. Many of the refugees tell distressing stories of their villages being attacked or burned by Burmese soldiers, or of their neighbors or family members being injured or killed. The United Nations has accused Burmese troops of waging an ethnic cleansing campaign. The new arrivals in Bangladesh join an already-existing large population of Rohingya refugees, which has prompted the government to announce plans to build one of the world's largest refugee camps to house more than 800,000 stateless Rohingya, replacing hundreds of makeshift camps that are popping up near the border. Local medical teams, supported by UNICEF and WHO, have started a massive immunization drive in the camps, racing to prevent outbreaks of infectious diseases. The UN Refugee Agency has called the current crisis the fastest-growing refugee emergency in the world today.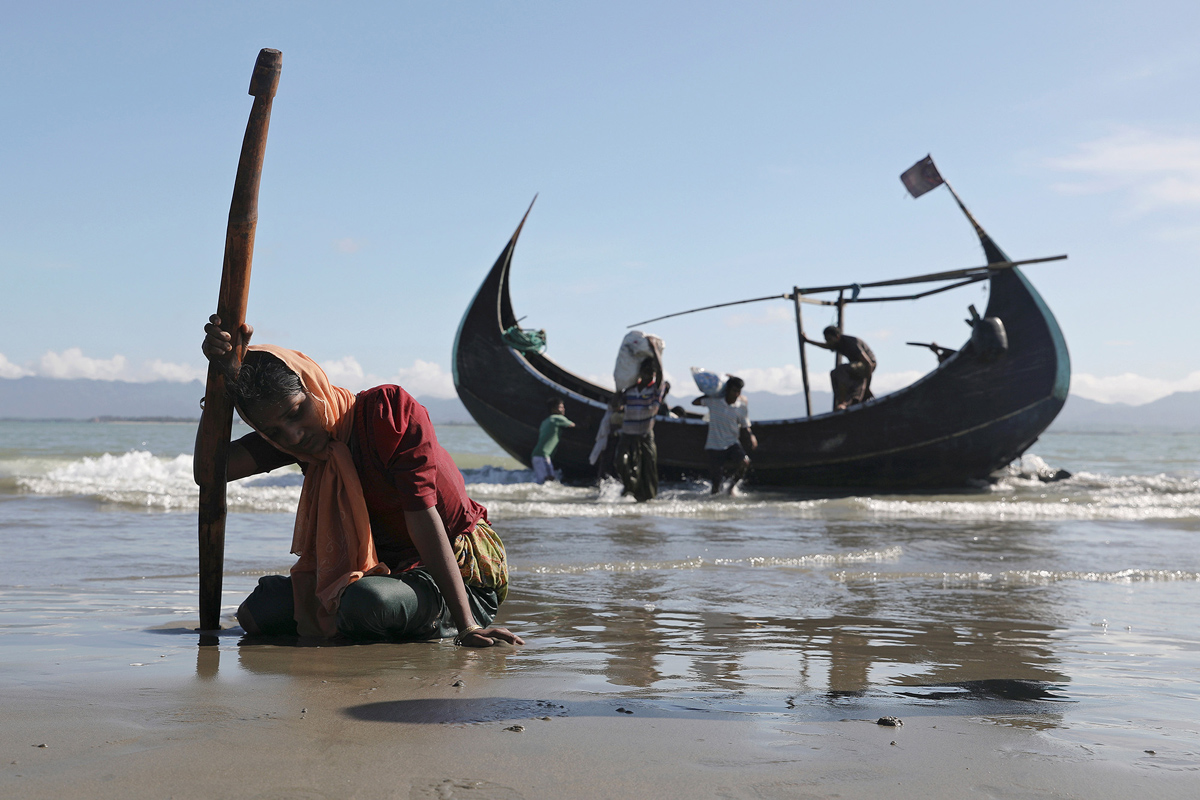 High in the Russian Far East, in the Arctic Ocean, lies Wrangel Island, a harsh landscape that supports a surprisingly diverse ecosystem. Wrangel, about the same size as Yellowstone National Park, is home to musk oxen, Arctic foxes, polar bears, and several other species of land mammals, and is visited by more than a hundred species of migratory birds. The island was one of the last refuges for woolly mammoths on Earth. Today, biologists are studying the island's animals and plants to monitor the effects of the warming climate and the growing presence of humans in the Arctic. Photographer Sergey Gorshkov visited Wrangel and returned with these photos, recently published in the online magazine bioGraphic.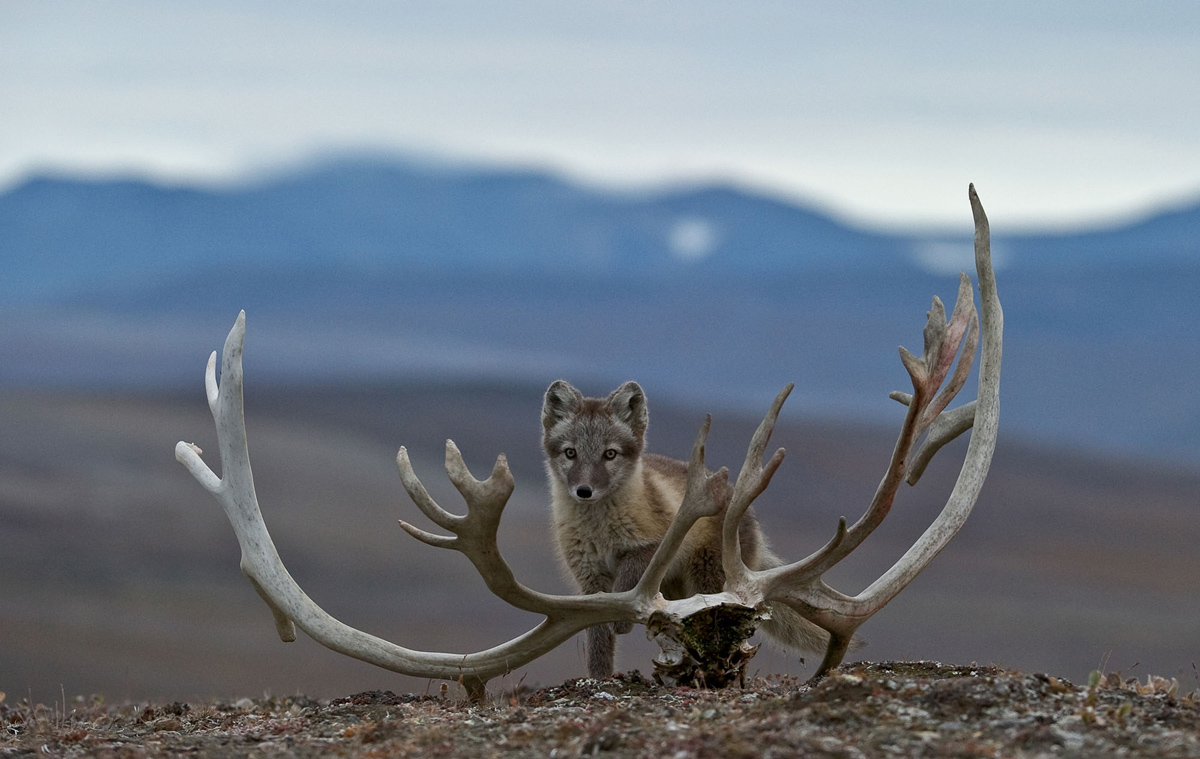 Last weekend, after five years of construction and controversy, the tiny and isolated British island of Saint Helena welcomed its first scheduled commercial flight. Saint Helena, a British Overseas Territory in the South Atlantic Ocean, is one of the most remote islands in the world—a volcanic outcrop with an area of only 47 square miles. According to Reuters, the only way to access the island previously was by sea, "a five-night voyage from Cape Town." The new airport, servicing the 4,500 island inhabitants with flights from South Africa, was built at a cost of $374 million. Construction was completed in 2016, but test flights ran into serious weather-related problems, pushing the opening back more than a year, leading to the nickname "world's most useless airport." Gathered here are a handful of images from the inaugural flight and from around Saint Helena.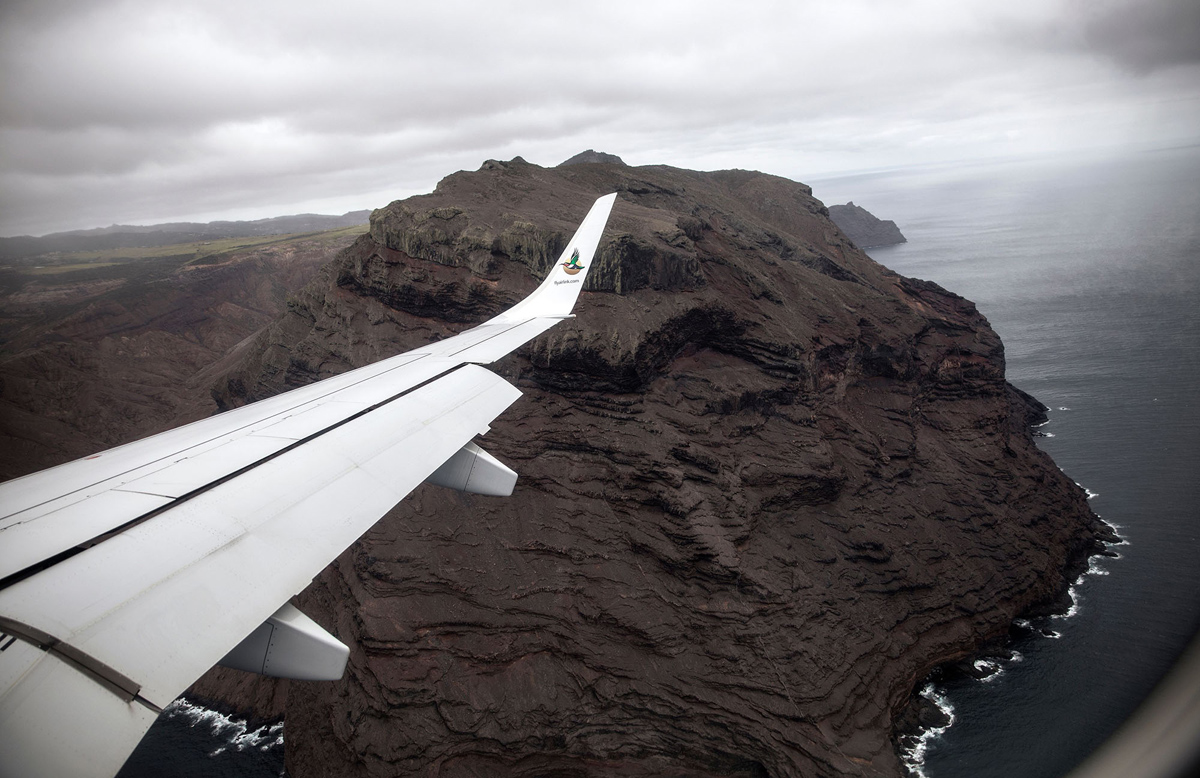 Four decades ago Jimmy Carter was sworn in as the 39th president of the United States, the original Star Wars movie was released in theaters, the Trans-Alaska pipeline pumped its first barrels of oil, New York City suffered a massive blackout, Radio Shack introduced its new TRS-80 Micro Computer, Grace Jones was a disco queen, the Brazilian soccer star Pele played his "sayonara" game in Japan, and much more. Take a step into a visual time capsule now, for a brief look at the year 1977.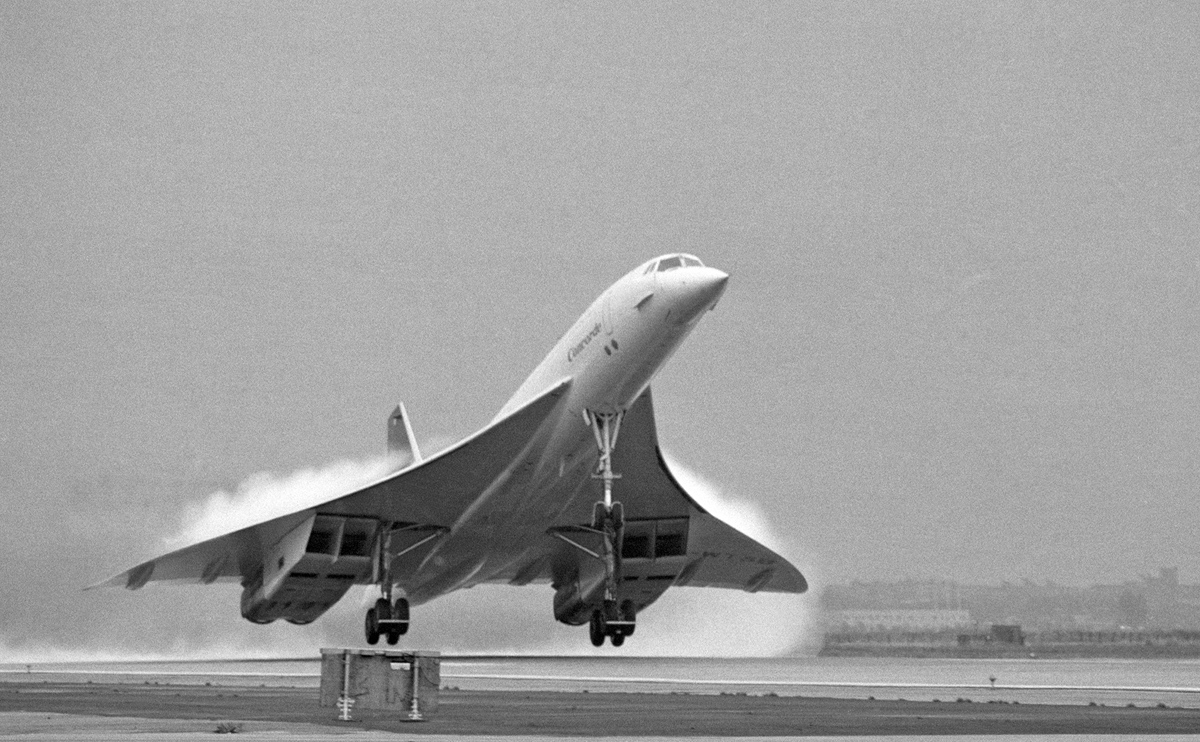 More than a dozen wildfires burning across Northern California have destroyed at least 5,700 structures, and are being blamed for 40 deaths now, making this California's deadliest-ever wildfire event. Authorities are saying that recent calmer winds and containment efforts have allowed firefighters to gain a measure of control over some of the blazes, but much work remains to be done. Tens of thousands of residents who were forced to evacuate are now waiting for the signal to return to their neighborhoods and see what, if any, damage may have taken place.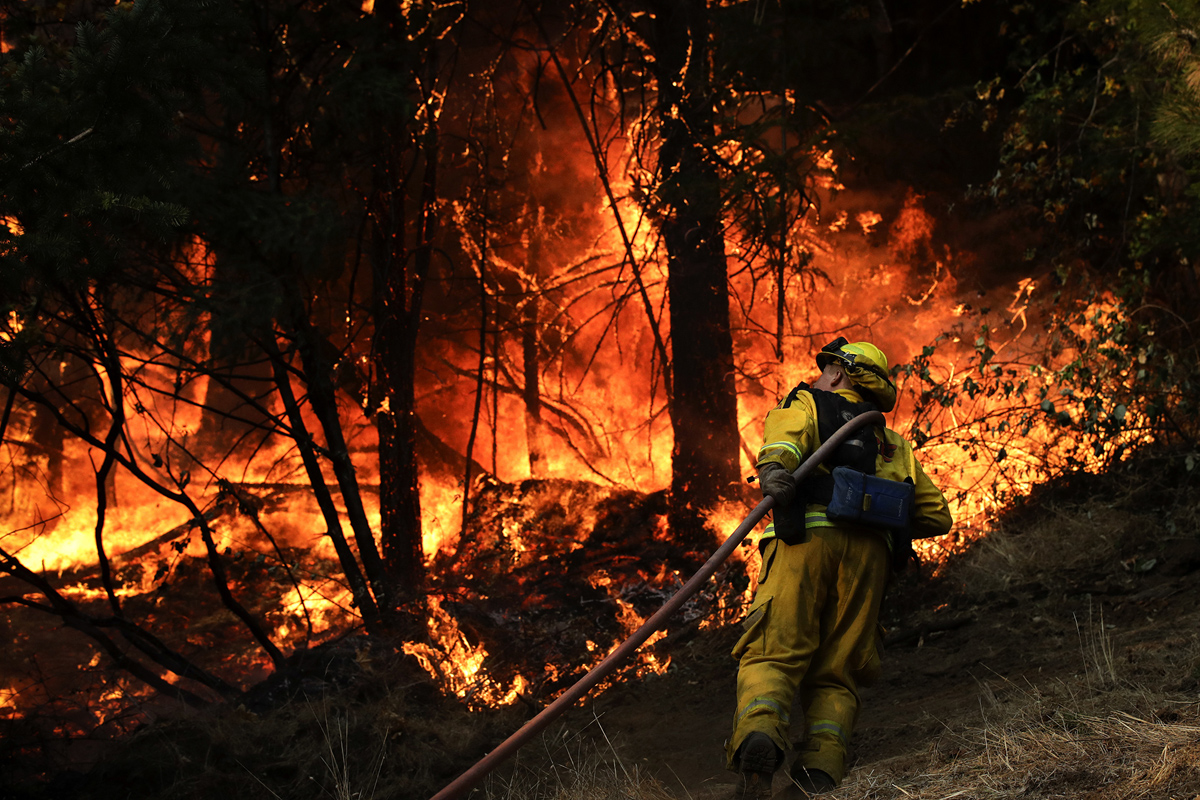 Wildfires rage across northern California, the World Solar Challenge race in Australia, a show by the Swiss Air Force in the Alps, Puerto Ricans are still struggling to recover, an observation of Indigenous Peoples' Day, and much more.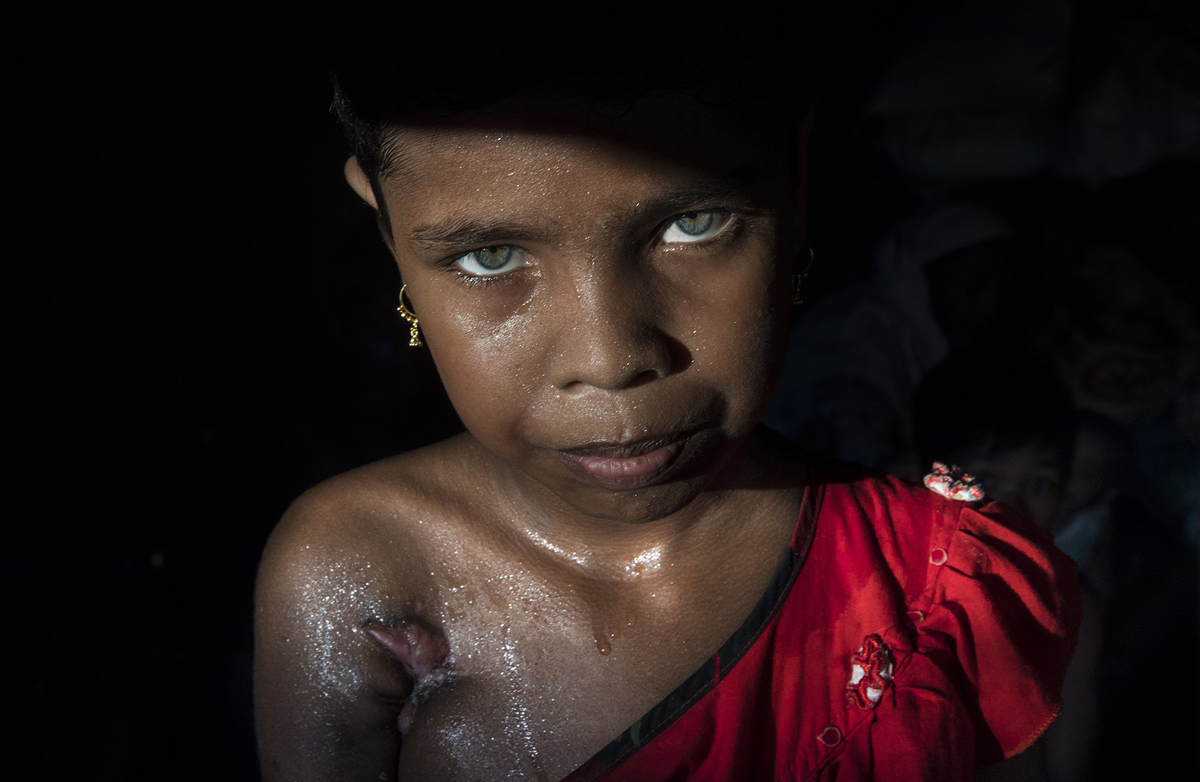 In 2014, ISIS seized control of the northern Syrian city of Raqqa, and it soon became the de facto capital of the ferociously expanding Islamic State. Beginning in 2016, and building on progress made against ISIS in Iraq, the Syrian Democratic Forces (SDF), a U.S.-backed Kurdish-Arab alliance, started advancing on Raqqa. This summer, SDF troops supported by U.S. special forces fought their way into the sprawling city, accompanied by heavy coalition airstrikes on ISIS positions, reducing much of the city to piles of rubble. Thousands of civilians remain trapped in Raqqa, some used as human shields by ISIS militants, others too sick, injured, or terrified to venture into a warzone to escape—and according to Reuters, these civilians are paying a heavy toll in the final weeks and months of the battle.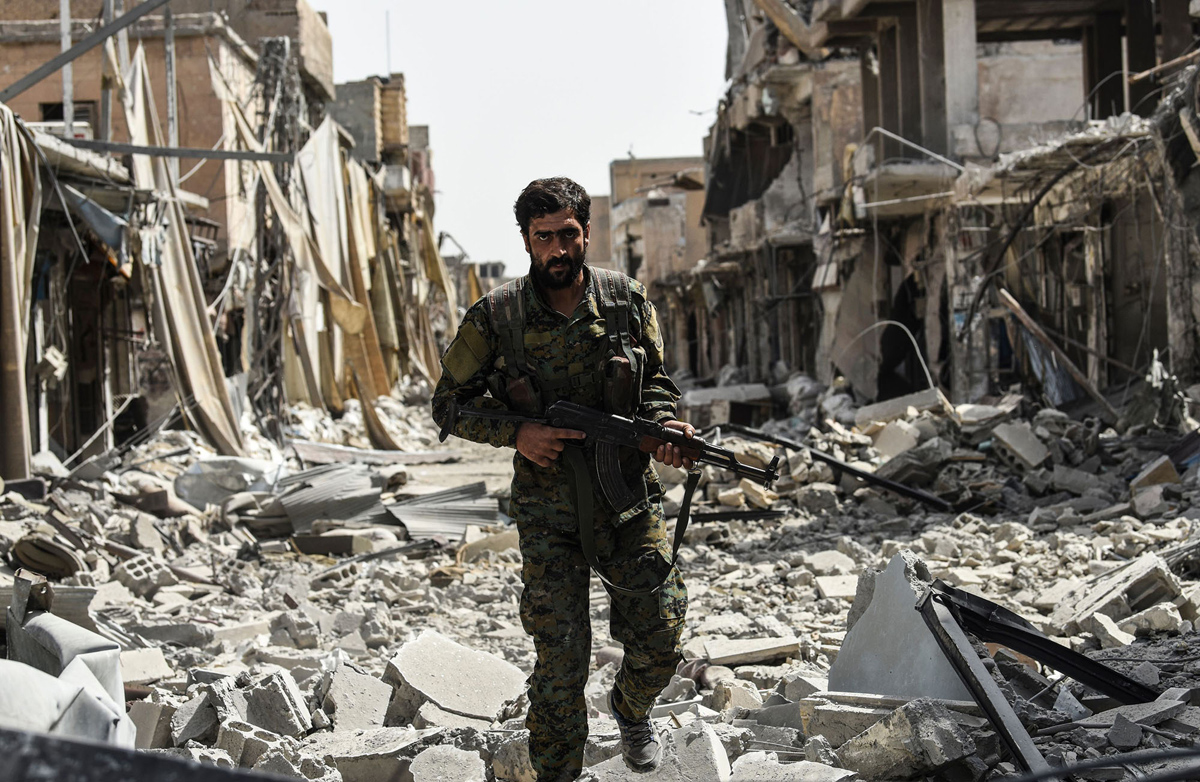 It's my favorite time of year once again—the autumnal equinox took place a few weeks ago, marking the end of summer and the start of fall across the Northern Hemisphere. Autumn is the season of harvests, festivals, migrations, winter preparations, and, of course, spectacular foliage. Across the north, people are beginning to feel a crisp chill in the evening air, leaves are splashing mountainsides with bright color, apples and pumpkins are being gathered, and animals are on the move. Collected here are some early images from this year, maybe more to follow in the weeks to come. Until then, I plan to spend my time like His Excellency, the Duke of Fall, Mr. Autumn Man.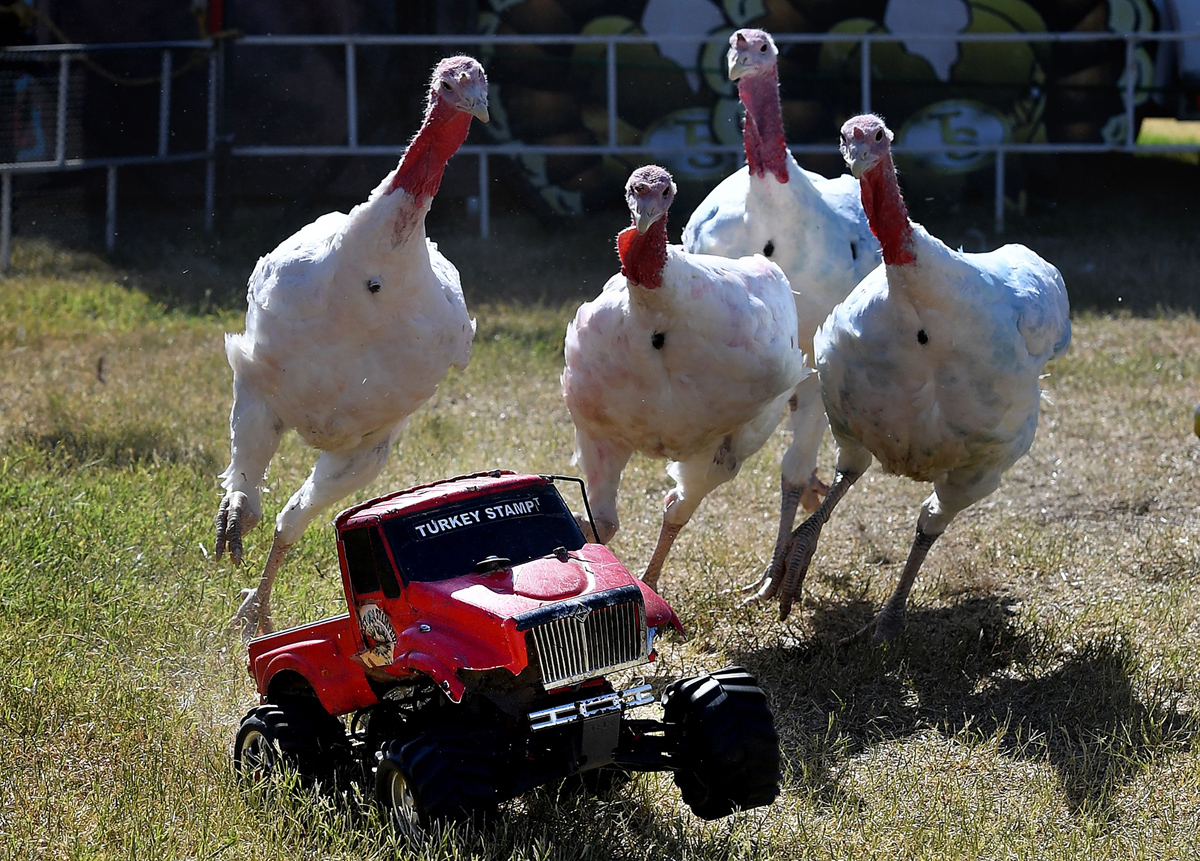 Powerful winds drove more than a dozen wildfires across several counties in California on Monday, burning more than 100,000 acres, destroying 1,500 homes, and reportedly killing 11 people. In Sonoma County, the sheriff's office stated that roughly 150 people have been reported missing due to the fires. The dry conditions are expected to last for at least another week, as Californians still battle one of the most destructive wildfire episodes their state has ever experienced.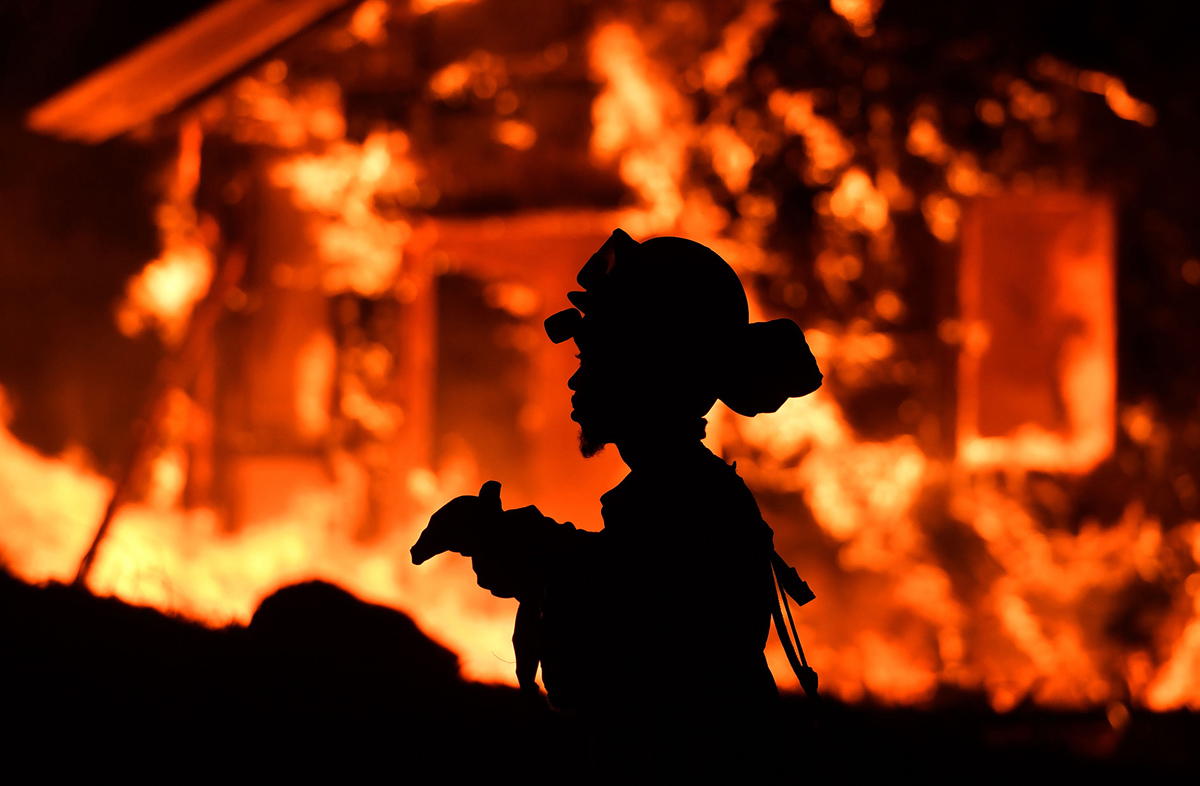 The continuing battle against ISIS in Iraq, much-needed aid reaches some far-flung corners of Puerto Rico, horror and mourning in Las Vegas, legal same-sex weddings in Germany, Serbian paprika, and much more.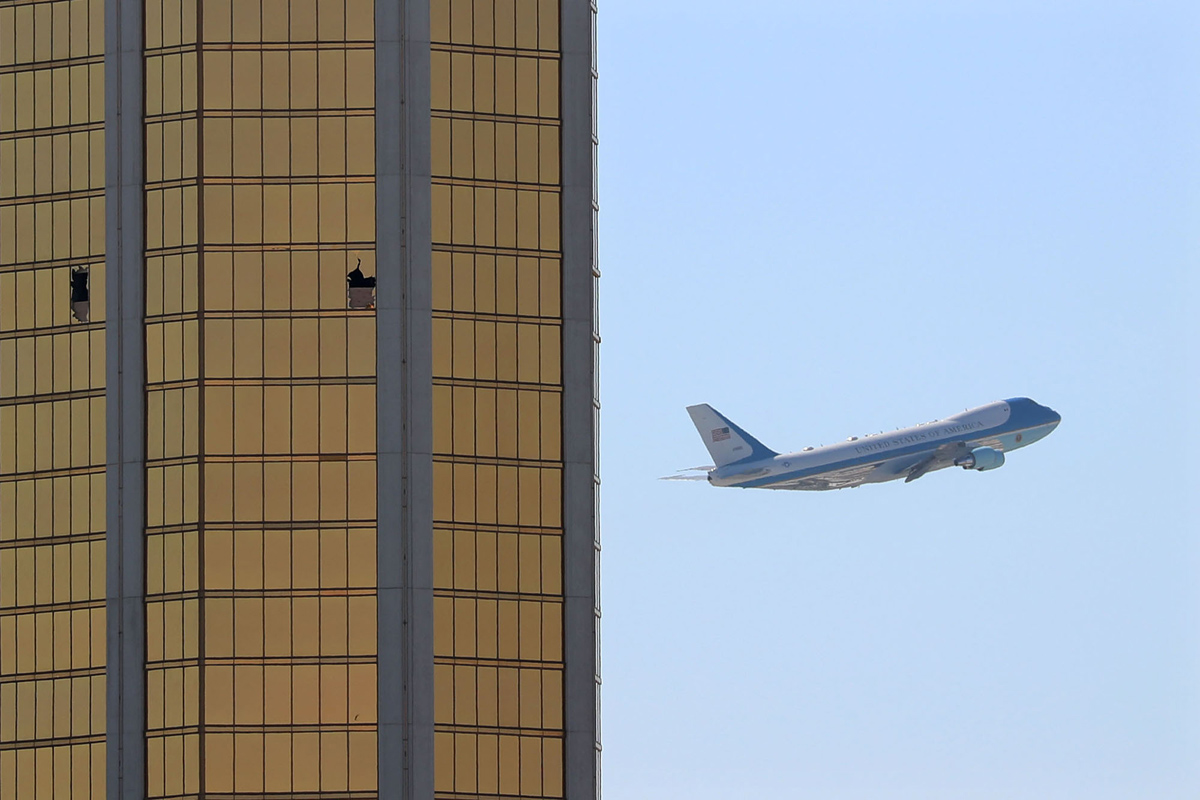 Nikon just announced the winners of the 2017 Small World Photomicrography Competition, and they've shared some of the winning and honored images with us here. The contest invites photographers and scientists to submit images of all things visible under a microscope. More than 2,000 entries were received from 88 countries in 2017, the 43rd year of the competition.
Two weeks after Hurricane Maria smashed Puerto Rico, President Donald Trump flew to San Juan to assess the situation and meet with local officials, aid workers, and residents. The situation in Puerto Rico remains grim. The task of recovery and rebuilding homes and infrastructure on the island—home to 3.4 million people—is daunting. As federal agencies continue to ramp up aid efforts across Puerto Rico, the immense scale and depth of the the impact of Hurricane Maria becomes clearer every day. Gathered here are images from just the past week.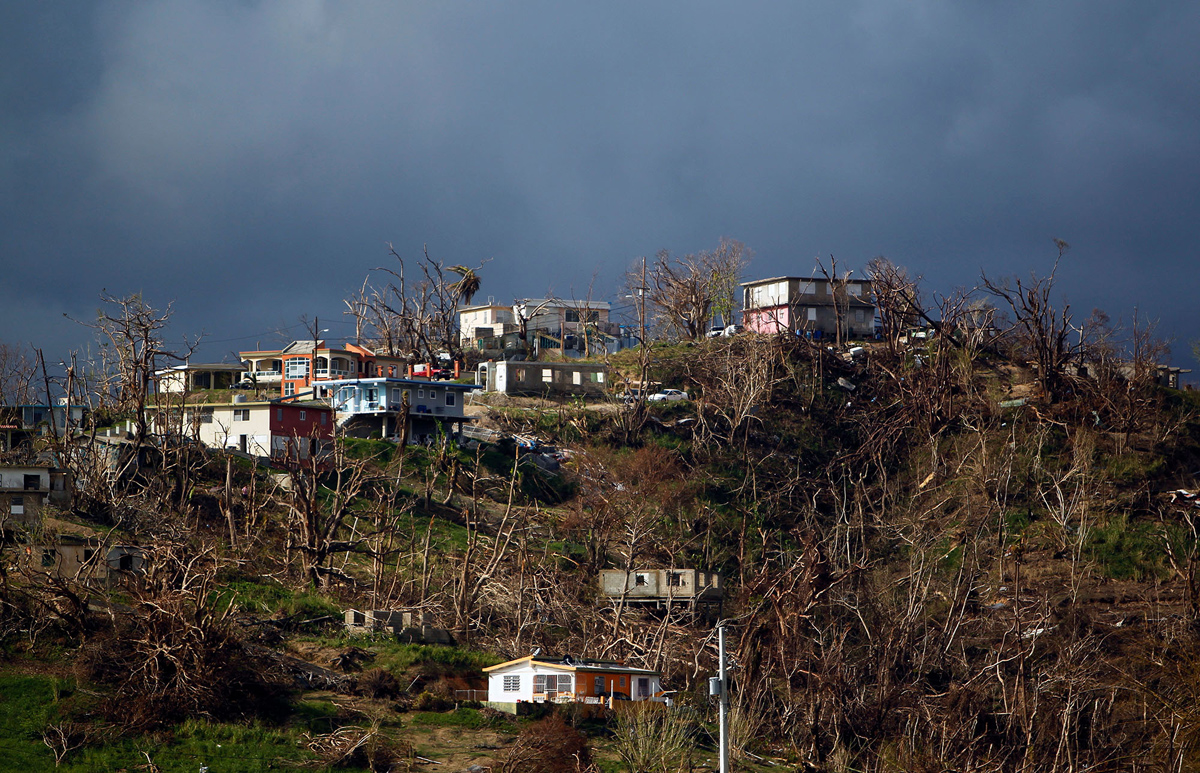 In an attack in Las Vegas on Sunday, a lone gunman is believed to have fired automatic weapons into a gathering of 22,000 fans enjoying a country music festival. 59 people were killed, and hundreds more were wounded. The crowd scattered, seeking safety. Then, people gathered together again—to protect, to carry the wounded, to donate blood, to heal, to pray, and to care for one another. Memorials and candlelight vigils took place in several places around the country, with citizens and government officials voicing support for the victims and their families.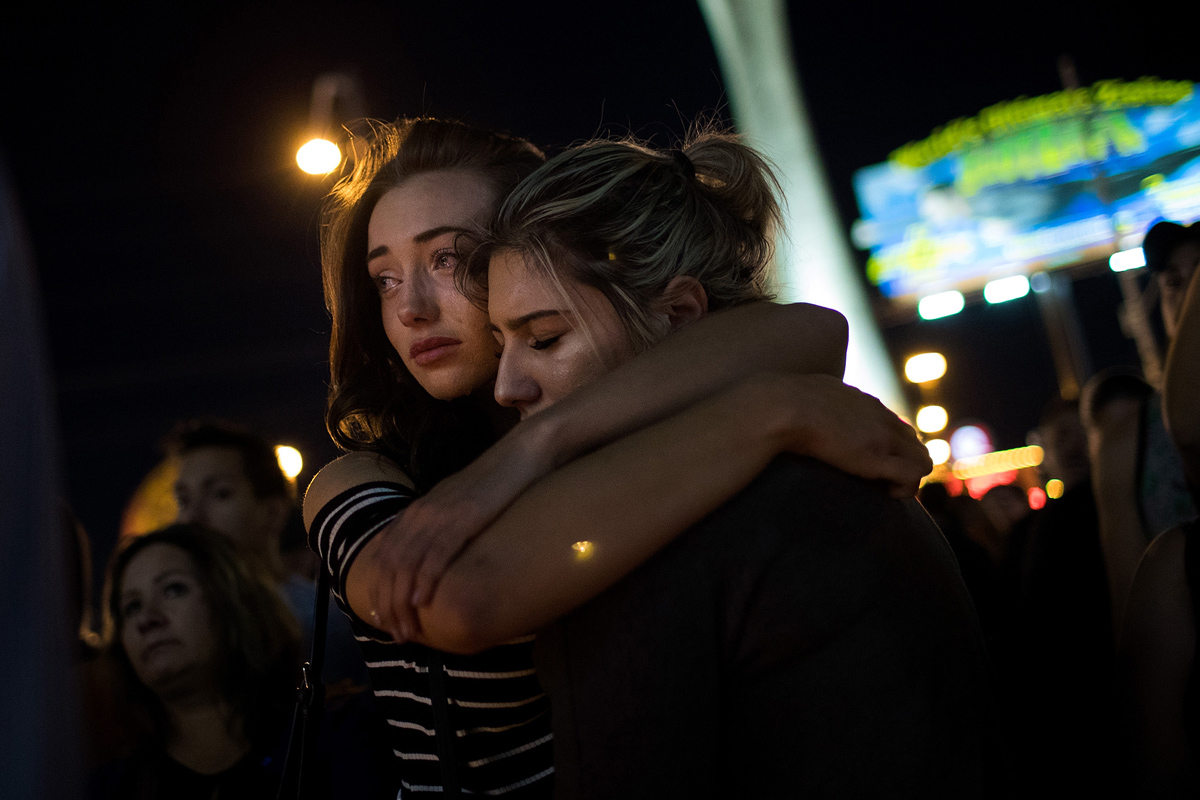 On Sunday, the Spanish region of Catalonia held a much-contested referendum on independence from Spain. The Spanish government had long ago declared any such vote illegal and unconstitutional, and has worked for weeks to try and shut it down. As many Catalan voters tried to go to the banned polling stations on Sunday, they were met by national police officers in riot gear. Hundreds were injured as police clubbed, dragged, and fired rubber bullets at would-be voters. Of more than five million eligible Catalan voters, only 42 percent voted on Sunday, with 90 percent of the votes cast being pro-independence, according to Catalan officials. Catalonia's government is now determining its next steps toward declaring independence, claiming the referendum shows a majority favors the move.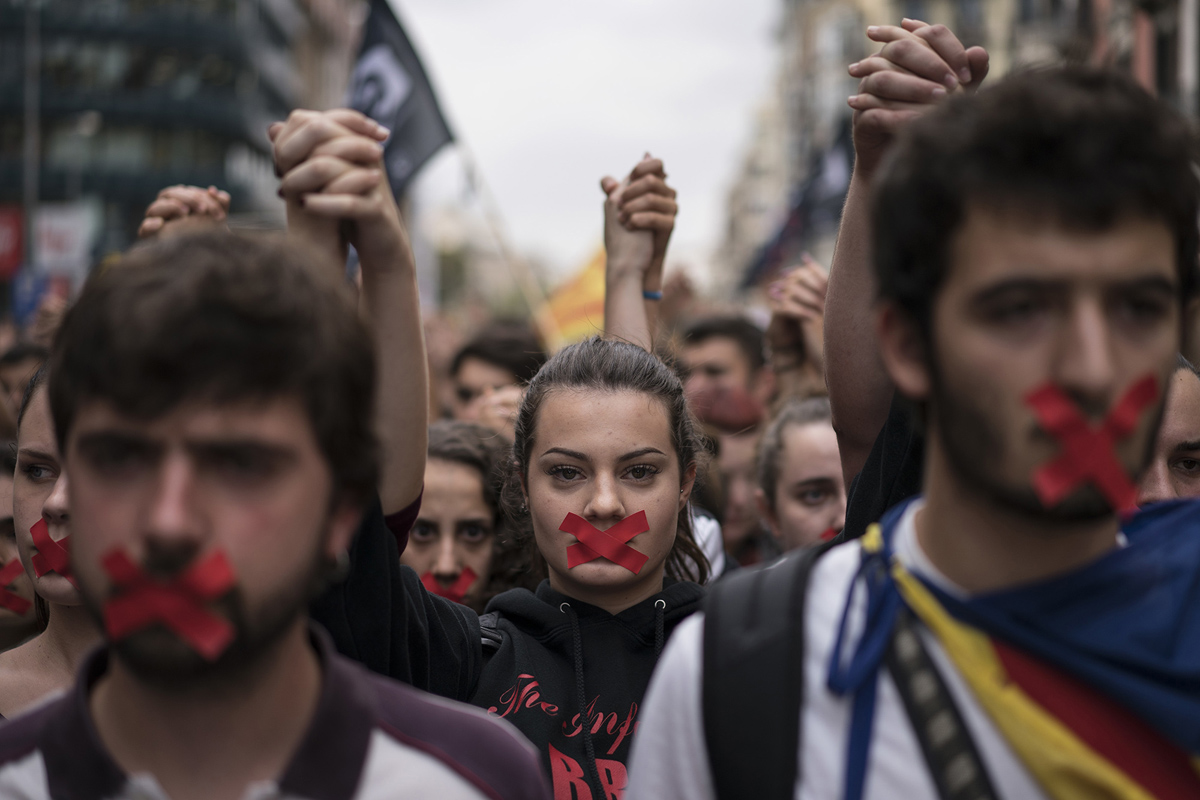 Rescue and recovery in the Caribbean and Mexico, the Invictus Games in Toronto, the North East Skinny Dip in England, the world's first drone taxi service in Dubai, surf dogs in California, a massive explosion in Ukraine, and much more.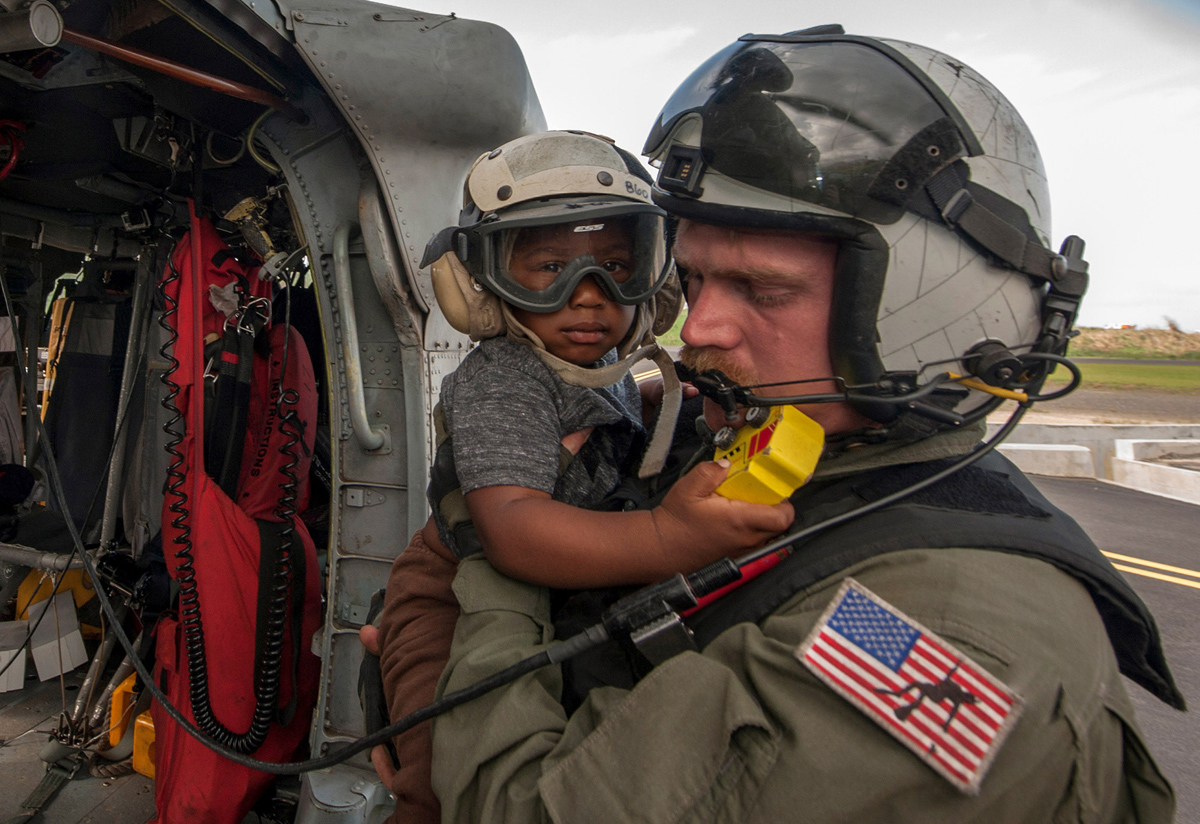 Eight days after Hurricane Maria struck Puerto Rico with devastating force, some relief and supplies are beginning to arrive in the capital of San Juan. However, the Associated Press reports that many on the island are "still waiting for help from anyone from the federal or Puerto Rican government. But the scope of the devastation is so broad, and the relief effort so concentrated in San Juan, that many people from outside the capital say they have received little to no help." Puerto Rico's governor says he intends to ask for more than a billion dollars in federal assistance.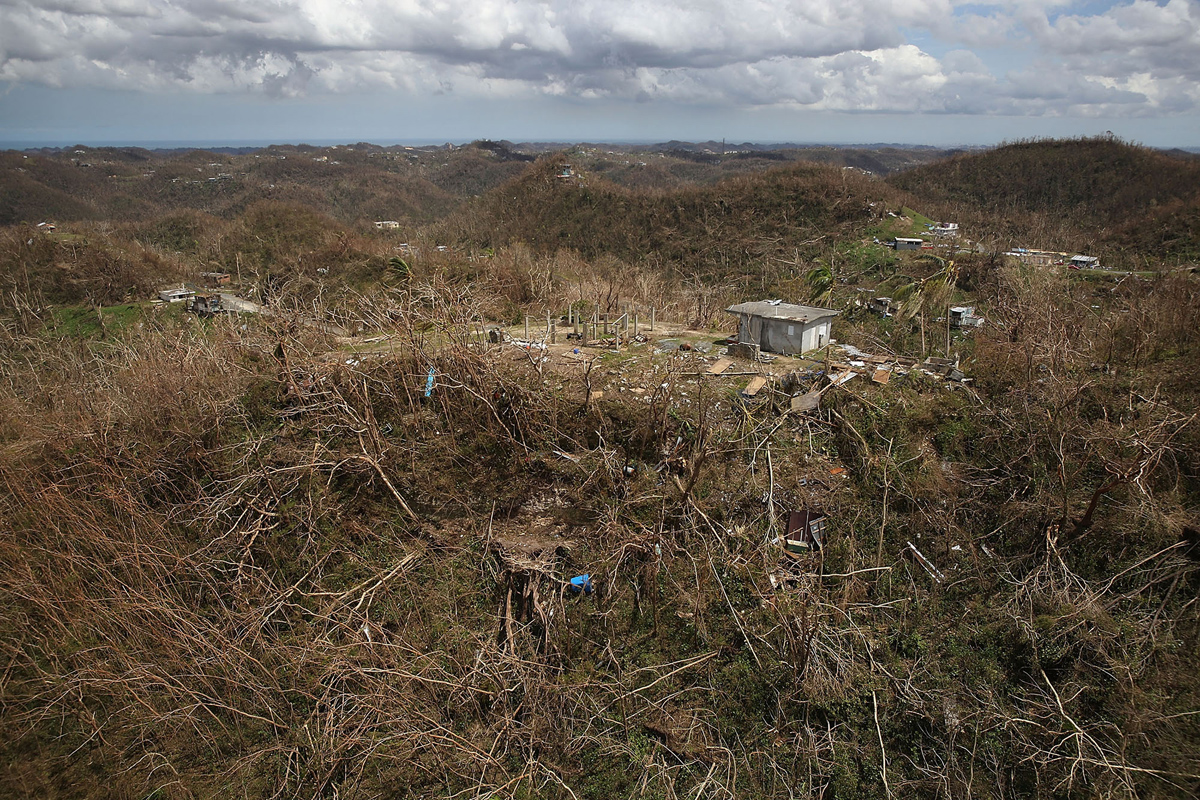 Recently, rival drug trafficking gangs and factions in Rio de Janeiro's giant Rocinha favela have fought several frightening street battles for dominance. The heavily-armed gang members were more than local police could handle, so 950 army soldiers were deployed to the narrow streets and alleys of Rocinha on Friday. After numerous arrests, officials say the favela is now back under control, with the soldiers still in place for the time being.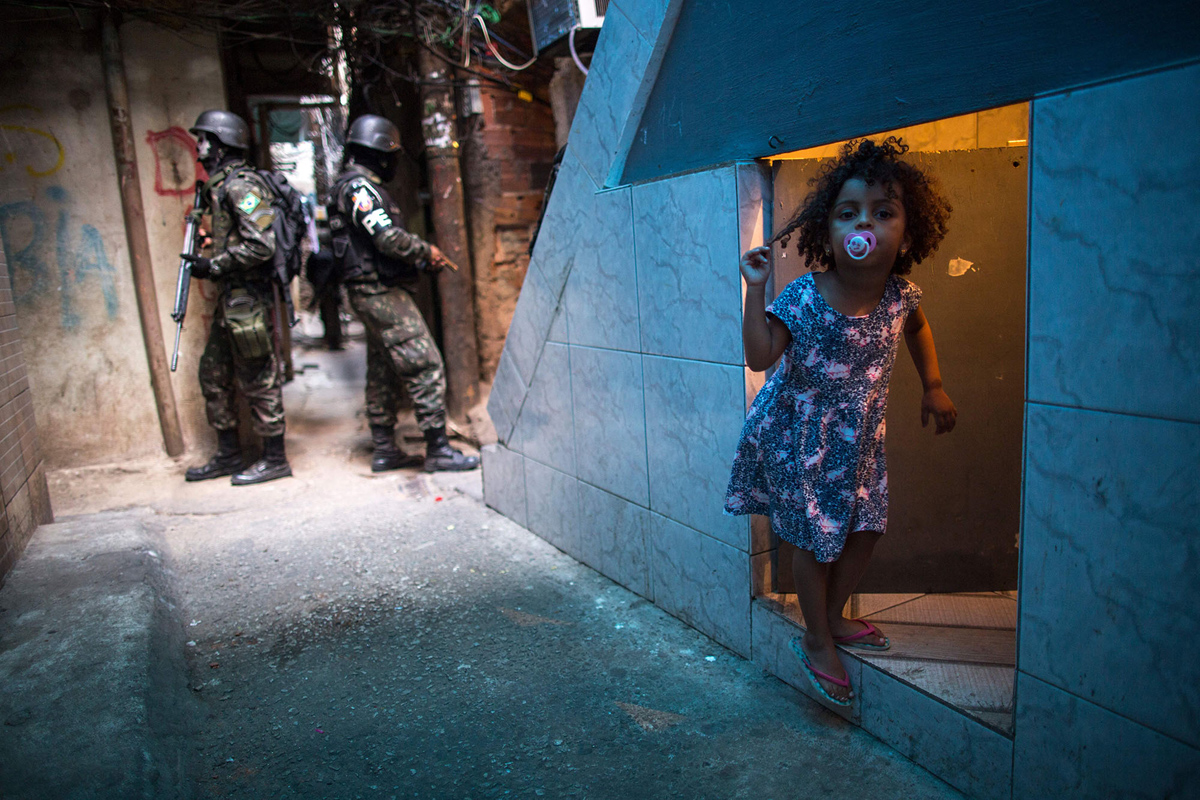 National Geographic Magazine has opened its annual photo contest for 2017, with the deadline for submissions coming up on November 17. The Grand Prize Winner will receive $10,000, publication in National Geographic Magazine and a feature on National Geographic's Instagram account. The folks at National Geographic were, once more, kind enough to let me choose among the contest entries so far for display here. The captions below were written by the individual photographers, and lightly edited for style.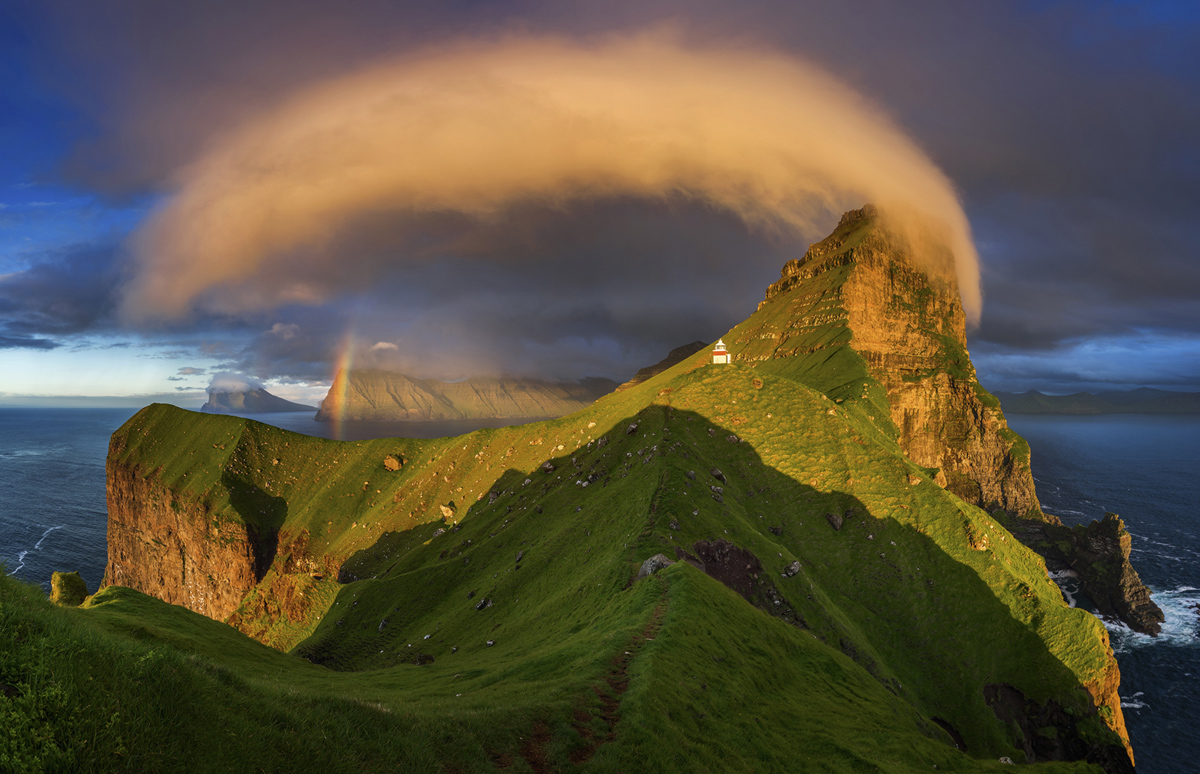 Five days after Hurricane Maria made landfall in Puerto Rico, its devastating impact is becoming clearer. Most of the U.S. territory currently has no electricity or running water, fewer than 250 of the island's 1,600 cellphone towers are operational, and damaged ports, roads, and airports are slowing the arrival and transport of aid. Communication has been severely limited and some remote towns are only now being contacted. Jenniffer Gonzalez, the Resident Commissioner of Puerto Rico, told the Associated Press that Hurricane Maria has set the island back decades.