Regional economic development minister Shane Jones is calling for a restructure at fraud-hit Waitangi National Trust before he hands over the cash for a new museum. Earlier this week a former financial manager, Wallace Tamamotu...
Prime Minister Jacinda Ardern is being urged to make her offer to take refugees directly to Nauru rather than Australia. World Vision New Zealand has launched a campaign to resettle 119 children and their families who are detained...

New Zealand's judicial watchdog says there is a "spotlight" on bullying behaviour by judges, as new figures show nearly 900 complaints were made against individual members of the bench during the past three years.The numbers come...

COMMENT: Calls by politicians and other commentators for universities to be censured or financially punished if they do not allow "free speech" events on their campuses betray a profound lack of understanding of the complexity of...

COMMENT: We need to have more edgy conversations.I'm a journalist. I believe in the role of the media. So I'm ashamed to admit this. But since I started studying psychotherapy, I have found it hard to consume as much news as I...

Every supporter of the New Zealand First Party ought to be embarrassed by the "waka jumping" bill. No respectable political party in a democracy needs a law to keep its elected legislators loyal to it.Labour and the Greens ought...

The Opportunities Party founded by Gareth Morgan, close to death little over a month ago, has been resurrected with a new leader. Former deputy leader Geoff Simmons will head the party, aiming to take it into Parliament in the 2020...

Murders may no longer be detected after the national forensic pathology service is dismantled on October 1, pathologists say.Forensic pathologists have told Justice Minister Andrew Little that a proposed breakup of the service into...

A Parliament Select Committee report suggesting that one's biological sex should be a matter of personal choice (self-ID) is problematic says a group launched today, Speak Up For Women New Zealand (SU4WNZ).
Local Government New Zealand are pleased to see a waste work programme announced today by the Associate Minister for the Environment will aim to address waste issues that councils have been calling for support on.
Green Party supporters will be bitterly disappointed at the announcement today of more reviews and no action National's Environment spokesperson Scott Simpson says.
New Zealand First welcomes the Coalition Government's announcement today that it will undertake work to address New Zealand's long-neglected waste management issues, including investigating the long-standing New Zealand First policy of greater support for end-of-life product stewardship schem
Associate Environment Minister Eugenie Sage has announced a programme of work to take action on New Zealand's long-neglected waste problems.
Today's revelations that the Government has been secretly inviting bids for a fire sale of Lincoln University which would see it folded into a larger institution are deeply concerning Selwyn MP Amy Adams says.
The Green Party has ensured that the next set of changes to the Overseas Investment Act will look at water extraction and whether stronger tests should be set for land sales involving water takes, Green Party Co-Leader Marama Davidson announced today.
The announcement that Christchurch can once again be a settlement location for refugees represents an important step for New Zealand's ambitions to increase the refugee quota, and is a milestone for the city's post-earthquake recovery, says Immigration Minister Iain Lees-Galloway.
Opposition leader Simon Bridges says he's seen no evidence that his sister has been teaching creationism in place of the New Zealand science curriculum at a private christian school.
A finance company implicated in student visa fraud in Sri Lanka has been providing information for Immigration New Zealand applications since 2012.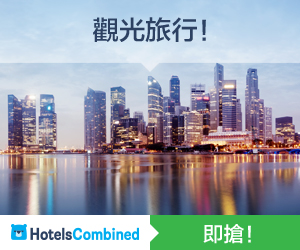 If the public votes in favour of legalising cannabis in a referendum, a National-led government would change the law accordingly, National Party leader Simon Bridges says.
National wants the head of an inquiry into Wally Haumaha's appointment as deputy police commissioner to step down or be sacked.
Hundreds of students from Sri Lanka could be here illegally, while officials do what they can to investigate claims of fraud in the student visa scheme.
Government agencies have been asked to urgently find ways to reduce the harm caused by synthetic cannabis.
The government wants public input on a set of well-being indicators it intends to incorporate into all future Budgets.
A cross-party solution is needed to stem the synthetic cannabis crisis, acting Prime Minister Winston Peters says.