Government ministers responsible for small business and commerce are expressing concerns over commercial practices they say are unfairly impacting small firms.In a discussion document, released this morning, Commerce and Consumer...

The next step of the Gender Pay Action Plan was launched today by Minister for Women Julie Anne Genter, with seven public service agencies committing to flexible work pilots.
A report showing one in five New Zealand children don't have enough food should prompt urgent action to roll out a national strategy for free food in schools, Green Party Co-leader Marama Davidson said today.
Former Prime Minister and Air New Zealand board member John Key says he will be concerned if strikes within the airline occurred over the Christmas holiday period.Aircraft engineers, aircraft logistics and related staff have scheduled...
Commerce and Consumer Affairs Minister Kris Faafoi and Minister for Small Business Stuart Nash have today released a discussion paper outlining options to protect consumers and businesses from unfair commercial practices.
The Child Poverty Monitor 2018 released today shows one in five kids are facing food deprivation. The report also highlights that Māori and Pasifika families are at least twice as likely to have kids facing food deprivation.
Opposition leader Simon Bridges says he is "unfazed" by the latest tranche of internal National Party information that has been leaked to media. Speaking to RNZ this morning, Bridges called the leaked details of party policies "minor...
Shane Jones claims his 'One Billion Trees' will cut almost $3 billion from New Zealand's carbon liability under the Paris Agreement but papers show he vastly inflated the benefit, National's Economic and Regional Development spokesperson Paul Goldsmith says.
The Child Poverty Monitor 2018 report points out one in five kids are living without access to food. People on the benefit were disproportionately affected, with the report highlighting many were spending more than half of their income on rent, leaving them with little left to feed their kids.
All Government Ministers will for the first time release details of their internal and external meetings, Minister for State Services (Open Government) Chris Hipkins announced today.
The Green Party warmly welcome Government Ministers proactively releasing their Ministerial diaries from February 2019.
OPINION: I have three names for you: Cameron Bagrie, Stephen Barclay and Gareth Kiernan. All three have problems with KiwiBuild. We, of course, have had problems with KiwiBuild for a year now, because it would have appeared relatively...

The Childrens' Commissioner says he's disappointed child poverty statistics have remained stagnant as children continue to grow up in deprived households.Commissioner Andrew Becroft says information the latest Household Income Report...

OPINION: The world order's become the world of disorder, particularly when it comes to politics, and it's all happened within the past couple of years.It seems 2016 will go down in history as the year where people we could never...

Convicted drug smuggler Karel Sroubek was granted legal aid of more than $18,000 for two criminal cases under the fake identity he used to get into New Zealand.The Justice Ministry has confirmed that Sroubek, who is facing deportation...

A majority of New Zealanders say medicinal cannabis should be allowed to treat chronic pain, sleep disorders and other conditions, according to a new poll.The Horizon Research poll, which was commissioned by fledgling medicinal...

Opposition leader Simon Bridges says he's seen no evidence that his sister has been teaching creationism in place of the New Zealand science curriculum at a private christian school.
A finance company implicated in student visa fraud in Sri Lanka has been providing information for Immigration New Zealand applications since 2012.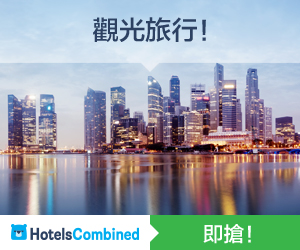 If the public votes in favour of legalising cannabis in a referendum, a National-led government would change the law accordingly, National Party leader Simon Bridges says.
National wants the head of an inquiry into Wally Haumaha's appointment as deputy police commissioner to step down or be sacked.
Hundreds of students from Sri Lanka could be here illegally, while officials do what they can to investigate claims of fraud in the student visa scheme.
Government agencies have been asked to urgently find ways to reduce the harm caused by synthetic cannabis.
The government wants public input on a set of well-being indicators it intends to incorporate into all future Budgets.
A cross-party solution is needed to stem the synthetic cannabis crisis, acting Prime Minister Winston Peters says.