COMMENT: New Zealand, the House of Cards writers just called. They want to buy the script. That's how ugly this past week in politics has been.Both sides have played dirty. Both the National Party and Jami-Lee Ross have smeared...

COMMENT: At first, it looked like a simple employment matter. A dispute between a chief executive and an employee who took umbrage at the suggestion that he was unfit for advancement and then proceeded by his reaction to demonstrate...

Simon Bridges' mother says she didn't bring her son up to swear, following his explosive assessment of his West Coast-based list MP's abilities. The National party leader called Maureen Pugh "f***ing useless" in a recorded conversation...

COMMENT: Some of the most explosive elements of the current Jami-Lee Ross mega-scandal have involved allegations of corruption and sexual impropriety. These issues are not new in politics.They have long bubbled beneath the surface...

National leader Simon Bridges has moved to mend fences with the Indian community after controversial race-based comments emerged this week.Surrounded by the lights and colour of Auckland's Diwali Festival celebrations today, Bridges...

Emma Jolliff: Dozens of infringements and hundreds of warning letters have been sent to farmers who still aren't complying with rules around cattle movements as MPI works to eradicate Mycoplasma bovis. Under tougher penalties, they could face fines of up to $20,000.
Simon Shepherd: For more on the extraordinary events of this week, I'm joined now by former National Party general manager Chris Simpson, and David Collings, chair of the Howick Local Board. Thanks for coming in gentlemen.
A toxic stew of electoral fraud, sexual shenanigans, bullying and insulting obscenity served up by the National Party this week caused denizens of the media to rediscover my phone number as political fundraising again became a hot...

The National Party is in turmoil over the Jami-Lee Ross affair, with accusations and counter-claims of corruption, disloyalty and harassment. Claire Trevett looks at how the scandal unfolded. A year after Jami-Lee Ross was elected...

COMMENT: There are some similarities between Emmet Brickowski, the everday hero of the Lego Movie , and National Party leader Simon Bridges.For Bridges' entire life as an MP, the National Party has been like the Lego Universe...

Next Thursday, Queenstown Lakes District Councillors will be asked to adopt a new Alcohol Restrictions in Public Places Bylaw.
On Thursday next week, Councillors will be asked to adopt a Responsible Camping Strategy that will deliver a multi-agency approach to responsible and sustainable camping in the Queenstown Lakes District.
The Minister for Climate Change is travelling to Poland tomorrow night to take part in preliminary talks around deciding the rules for meeting Paris Agreement obligations to reduce global greenhouse gases.
The deaths of three men in yesterday's helicopter crash in Wanaka is a huge and deeply felt personal loss for the Department of Conservation (DOC) whanau and New Zealand conservation, Conservation Minister Eugenie Sage said today.
The Government has hurt New Zealand's reputation well beyond the oil and gas sector, and must respond to investors facing $104 million of losses if its exploration ban succeeds, National's Energy and Resources spokesperson Jonathan Young says.
The New Zealand-wide holiday in October each year commemorates efforts by workers to make eight hours the standard working day.
Opposition leader Simon Bridges says he's seen no evidence that his sister has been teaching creationism in place of the New Zealand science curriculum at a private christian school.
A finance company implicated in student visa fraud in Sri Lanka has been providing information for Immigration New Zealand applications since 2012.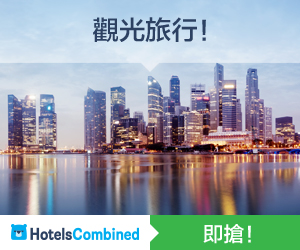 If the public votes in favour of legalising cannabis in a referendum, a National-led government would change the law accordingly, National Party leader Simon Bridges says.
National wants the head of an inquiry into Wally Haumaha's appointment as deputy police commissioner to step down or be sacked.
Hundreds of students from Sri Lanka could be here illegally, while officials do what they can to investigate claims of fraud in the student visa scheme.
Government agencies have been asked to urgently find ways to reduce the harm caused by synthetic cannabis.
The government wants public input on a set of well-being indicators it intends to incorporate into all future Budgets.
A cross-party solution is needed to stem the synthetic cannabis crisis, acting Prime Minister Winston Peters says.