New Zealand First leader Winston Peters says he will be in a position tomorrow afternoon to make "an announcement on the result of negotiations" following the 2017 election.Peters released a statement this evening, saying that he...
New Zealand First says it will be in a position tomorrow afternoon to make an announcement on the result of negotiations.
Winston-watch is enough to make even the most ardent political junkie's eyes glaze over. While you wait,
Kate Newton
has what you might have missed since Election Day.
New Zealand First will be in a position tomorrow afternoon to make an announcement on the result of negotiations following the 2017 General Election.Leader Winston Peters said he had spoken to the leaders of the National Party and...
Kāpiti Coast District Council and Greater Wellington Regional Council (GWRC) met late last week in Paraparaumu to discuss how they could work together to face some of the most pertinent issues facing both councils today.
<% 'Display a random image Const maxID5 = 4 'Choose a value between 1 and 3, inclusive Randomize Timer Dim iValue5 iValue5 = Int(Rnd() * maxID5) + 1 %> <% If iValue5=1 Then %>
<% ElseIf iValue5=2 Then %>
<% ElseIf iValue5=3 Then %>
<% ElseIf iValue5=4 Then %>
<% End If %>
New Zealand First is "98 percent of the way there" on policy discussions as it decides who to form a government with, MPs say.
Power Play
- The New Zealand First board has packed up and gone home, and there is now a real sense of momentum towards the ultimate goal of forming a government, writes
Jane Patterson
.
NZ First leader Winston Peters and his MPs are meeting at Parliament this morning - with a decision on the next government expected to be reached today.That does not necessarily mean an announcement, because of sign-off procedures...
Fairfax claimed before 446,287 votes were even counted in the 2017 General Election that I was holding the country to ransom.
Second, that I had tried to get a deal on an electorate seat.
I don't think I am alone in thinking Winston Peters looks a mess. As he stood there yesterday afternoon he looked tired, worn down, flat, he looked ill or depressed or both. Peter Dunne, who is clearly revelling in his decision...
Peter Dunne has made some really good points in the last 24 hours. The former United Future leader said the situation we're in at the moment in terms of trying to form a government is ridiculous. And he's right. Bill English...
The New Zealand First leader has met with the leaders of the National and Labour parties this evening as post-election negotiations continue.
The release of the September Consumer Price Index (CPI) by Statistics New Zealand shows that incomes are not keeping up with the cost of living.
Why the former Chief Executive of Delta Utility Services, a Dunedin City Council-owned lines company, was handed a ratepayer-funded pay-out of $980,000 needs explaining, say the Taxpayers' Union.
Today marks one year since Phil Goff was elected to the mayoralty of the Auckland Super City. Jo Holmes, Spokesperson for the Auckland Ratepayers' Alliance reflects on whether Mr Goff has delivered on his promises made to Aucklanders:
The US ambassador to New Zealand has already ticked an item off his bucket list - on his first day in the country.
OPINION:
Bill English was seen holding open the door to a Wellington waterfront bar for members of his inner circle after the National conference at the weekend.
This article was first published on Newsroom.co.nz and is republished with permission.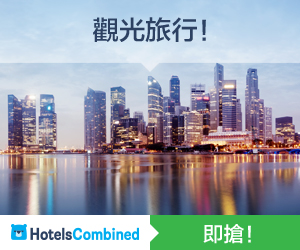 Prime Minister Bill English has confirmed disgraced MP Todd Barclay offered to play him the tape recording that led to his downfall.
Students and the regions would get big wins if NZ First gets its way after the election, with party leader Winston Peters promising to "repopulate the provinces".