This week, New Zealand will be hosting eight women members from the Parliament of Republic of Fiji. The visit is part of an ongoing programme of parliamentary capacity and relationship building between members of Parliament in the Pacific region.
This week, Andrew Bayly MP, member of the Finance and Expenditure Committee, and Mark Patterson MP, member of the Primary Production Committee, will attend the Commonwealth Association of Public Accounts Committees Regional Workshop for the Pacific, being held in Suva, Fiji.
The Government will spend $20 million through the Provincial Growth Fund (PGF) to develop and expand predator control methods which will reduce the use of 1080 across the country.The funding was provided to Predator Free 2050, a...

Maori Council calls Corrections report about Maori Nationalist organisations a "crock" of the highest order - calls for heads to roll
The Government has effectively betrayed farmers with its decision to rewrite the rules around management of the South Island High Country, Waitaki MP Jacqui Dean says.
The Provincial Growth Fund (PGF) is making a $19.5m investment to develop innovative approaches to expand predator control in regional New Zealand, Regional Economic Development Minister Shane Jones and Conservation Minister Eugenie Sage announced today.
The number of Chinese students enrolling in New Zealand schools has plunged by more than 1000 this year, amid record numbers of last-minute cancellations.The drop of an estimated 20 to 30 per cent is already hitting school budgets...
The Government has had to delay its first scorecard because it is still working out how to measure its progress. In September last year, Prime Minister Jacinda Ardern used a TEDx-style talk in Auckland, alongside Coalition partners...

EXCLUSIVE A Kiwi film director who helped Rose Renton in her fight for medicinal cannabis has escaped a criminal conviction just days after the self-described "green fairy" celebrated the same outcome.The two cases, which both...

COMMENT This is an election year for local government, and central Government is increasingly worried about participation in voting. Participation was 79 per cent in the national election, while in local body voting only 42 per...

Iconic high country land will be better managed under changes that Land Information Minister Eugenie Sage announced consultation on today.
Agriculture Minister Damien O'Connor travels to the United Arab Emirates this evening and then onto Egypt for meetings on trade, food security and agricultural technology.
New Zealand has offered its condolences to India following a bombing in Indian-controlled Kashmir which killed at least 40 Indian police officers.International news reports say a car packed with explosives targeted a bus carrying...

Details of the Government's plan to end tenure review show some farmers will have wasted time and money on the regime and all farmers on Crown pastoral land will face higher costs, National's Land Information spokesperson David Bennett says.
Foreign Affairs Minister Winston Peters says New Zealand has offered its condolences to the people and Government of India over a bomb attack in Jammu and Kashmir which led to a very large loss of life and heightened tensions in the region.
Farmers and conservation groups will be able to have their say on proposed changes to the regulatory framework governing high-country pastoral leases after the Government announced an end to tenure review.Land Information Minister...
The Environmental Defence Society (EDS) has concerns about the decision to abandon tenure review, as described in the discussion paper released by Land Information New Zealand (LINZ) today.
Iconic high country land will be better managed under changes that Land Information Minister Eugenie Sage announced consultation on today.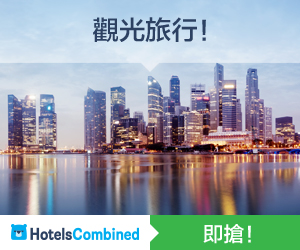 Road User Charges incurred by trucking companies and smaller operators transporting hay to farmers in Nelson should be refunded, says National's South Island Regional Development spokesperson Andrew Falloon.
China knows how to hit the soft spot.We saw that in the trade war with Donald Trump. While the US president zeroed in on the country, that country zeroed in on him.China slapped tariffs on soybeans, whiskey and cranberries. They...

With Chinese New Year celebrations underway around the country, its unfortunate that the suggestion New Zealand's diplomatic relationship with Beijing has soured is dominating headlines.But we just can't afford to ignore the risk...

Police headquarters has pulled down the shutters on the investigation into the text message sent from National MP Sarah Dowie to Jami-Lee Ross.Even basic details such as the date on which the complaint was laid and the part of the...

A plan to help fight terrorism in prison highlighted "Māori nationalist groups" as a "threat to public and community safety" through "violent action".It has earned the Department of Corrections a rebuke from its minister Kelvin...

When Aucklanders awoke to read, 146 years ago today, that their leading citizens had been taken hostage and the banks had been looted in a Russian invasion, the city fell into a panic.An armour-plated Russian warship had stormed...

Prime Minister Jacinda Ardern will enter one of the favourite playgrounds of predecessor John Key when she takes part in Art Deco Festival celebrations in Napier today.She will ride at the front of the Vintage Car Parade, which...

As cracks appear in New Zealand's relationship with China, National Party justice spokesman Mark Mitchell heads off on a Hong Kong-funded trip to the region tomorrow for a series of high-level meetings about justice issues.Meanwhile,...

COMMENT: The Government has two major fronts to contend with as the strained relations between New Zealand and China become more apparent by the day.First is the domestic front and how to avoid being blamed for trashing a friendship...

There's a dispute going on in the heart of Auckland over some of New Zealand's oldest and most precious archaeological land.
A Member's bill has been put in the ballot aiming to fix a flawed law introduced under the previous National Government, which has seen the number of fleeing driver incidents rise exponentially over the past decade, says New Zealand First.
The Minister for Climate Change has congratulated The Warehouse Group on achieving carboNZero certification.