The Justice Minister says he'd be surprised if New Zealand didn't follow Ireland's lead in abortion law reform.
Today's launch of Samoan Language Week at Fale o Samoa in Mangere highlights the importance of language in sustaining the community's traditions and cultural identity.
The next round of talks on the upgrade of the Free Trade Agreement with China will take place next month, Deputy Prime Minister and Foreign Affairs Minister Winston Peters has confirmed.Peters returns this evening from a three-day...

Deputy Prime Minister and Minister of Foreign Affairs Winston Peters has ended a three day visit to China with an agreement for future high level visits between the two countries to maintain and build on the bilateral relationship.
Farmers around the country will learn tomorrow whether officials will keep trying to eradicate the cattle disease Mycoplasma bovis outbreak or move to managing its spread.Cabinet will meet tomorrow morning on the final decision...

The Education Minister was on TVNZ 1's Q+A programme to discuss a potential overhaul of NCEA which goes out to public consultation today.
A central North Island iwi trust has offered to show government ministers what it has achieved with a $1-million-a-year Treaty settlement payment after Treaty of Waitangi Negotiations Minister Andrew Little voiced concerns there were...
"The Health Minister has given hospital bosses a clear signal about the Government's health priorities but has missed an opportunity to focus on one of the main ways to achieve those priorities - the specialist workforce in our public hospitals," says Ian Powell, Executive Director of the Assoc
External exams would be scrapped for the first year of the National Certificate of Educational Achievement (NCEA) under proposals unveiled today.A long-awaited discussion document on reforming NCEA proposes that NCEA Level 1, normally...

Associate Agriculture and Associate Forestry Minister Meka Whaitiri congratulates all the winners and finalists in this year's Ahuwhenua Awards in further developing Māori agricultural success, return and skills development.
Hello – call for you from Hubris Unlimited. Thank you. I will take this call even though I am in a plane that is about to take off. Hello – are you sure you want to take this call right now? You will have seen the inflight safety...

Radically changing NCEA Level 1 and better involving families and students in the design of courses students take are among the six big ideas in a NCEA Review discussion document released by Education Minister Chris Hipkins today.
Clarke Gayford has revealed he's been forced to tone down his social media behaviour after being smeared as the subject of a false rumour campaign.The Prime Minister's partner was the subject of a whispering campaign that forced...

Stupid little girl.Of all the put-downs Parliament's debating chamber has given us, that must be one of the most offensive.It's sparked something of a rebellion in Parliament, that phrase.Speaker Trevor Mallard says he heard...

Over 150 Ethnic Community Leaders and Government Ministers have collaborated at the Inaugural Safer Ethnic Communities Ministerial Forum in Auckland today.
Former National Party MP and police detective Ross Meurant told hundreds of Head Hunters members inside the gang's headquarters to mobilise in a bid for political representation.Failure to do so would leave those in gang communities...

Public input will be sought on proposals to enact the Government's policy of no new mines on conservation land, Conservation Minister, Eugenie Sage announced today.
The prime minister has fronted up in Taranaki to reassure locals of the government's support for the first time since it announced cessation of new offshore oil and gas exploration.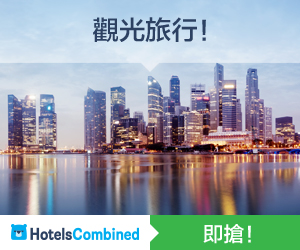 The Race Relations Commissioner and the Equal Employment Opportunities Commissioner are calling it quits.
The Foreign Minister says he's deeply concerned at confirmation the missile that brought down flight MH17 four years ago came from Russian forces.
Prime Minister Jacinda Ardern says she is deeply disappointed in Transport Minister Phil Twyford for making a phone call on a plane after the aircraft doors had shut.
Wrangling over what to do about the cattle disease Mycoplasma bovis is going down to the wire but whatever the solution, it is expected to cost about $1 billion
Transport Minister Phil Twyford has been stripped of some of his responsibilities after making a phone call on a plane after the aircraft doors had shut.
There have been testy scenes at Parliament this afternoon during Question Time, with National's deputy leader thrown out of the House.