COMMENT: Forget Judith Collins.Forget Simon Bridges.If Christopher Luxon's resignation from Air New Zealand is the first step towards him joining the National Party, then we have a new contender for National Party leader.And...

The Immigration department has offended New Zealand's Israeli community with a map that appeared to label their country "Palestine".Immigration New Zealand says it's taken down a fact sheet on its website about Palestinian refugees...

Two of the world's most famous Kiwis have taken time out of their busy schedules to dine together in an Auckland restaurant.Prime Minister Jacinda Ardern and pop star Lorde, 22, were spotted having a private dinner together in Auckland...

Labour has failed to deliver on yet another election promise, with Labour's much-heralded RNZ+ and its $38 million a year public broadcasting policy now dead in the water, National's Broadcasting, Communications and Digital Media spokesperson Melissa Lee says.
Prime Minister Jacinda Ardern says she is comfortable with how potential conflicts of interests relating to her former chief of staff were managed, despite facing criticism from the Opposition. Gordon Jon Thompson was briefly Ardern's...

It beggars belief health authorities opted not to immunise some children in Northland during a meningococcal outbreak while left-over vaccines now look set to expire, the National Party says.The Government has this week faced opposition...

The head of the public service is defending his speech praising embattled Treasury boss Gabriel Makhlouf and says it will not prejudice the current investigation into Makhlouf and the Budget "hack".State Services Commissioner Peter...

The Government's much touted promise to add 1800 new frontline police officers in three years is in tatters, and looks set to be 'reset' a la KiwiBuild, National's Police spokesperson Chris Bishop says.
The Minister of Conservation and Associate Minister for the Environment Eugenie Sage says that the Department of Conservation (DOC) will replace Westland District Council (WDC) as the lead agency coordinating the clean-up of the riverbed and coast downstream of the Council's Fox River landfill.
Minister for Pacific Peoples Aupito William Sio will travel to New Caledonia tomorrow to represent New Zealand at the Pacific Community's (SPC) biennial Conference on 21 June in Noumea, along with Ministers and representatives from other SPC member countries.
Consumers will have more peace of mind dealing with financial advisers under a new licensing and rules regime announced today by Minister of Commerce and Consumer Affairs Hon Kris Faafoi.
Revenue Minister Stuart Nash needs to take some responsibility for New Zealanders overpaying tax on KiwiSaver and ensure they are reimbursed, National's Revenue spokesperson Andrew Bayly says.
The Government's drug-buying agency has defended its decision to not buy more vaccines for children during a meningococcal outbreak in Northland, saying even what it did get hasn't been used.The National Party has been probing the...
Racing Minister Winston Peters says the sporting sector should trust him with his new powers to determine how money from sports betting is used to fund the sector.And he says he won't consult with the sporting sector directly, though...

The Director General of Health has today confirmed the expert group that decided which vaccination programme to roll out in Northland after a deadly outbreak of Meningococcal W was never told there were enough vaccines for all under 20s in Northland, Whangarei MP Dr Shane Reti says.
Unite Union is asking for Restaurant Brands to pay annual leave entitlements back further than they have agreed to do with the Ministry of Business Innovation and Enterprise.
National says it is "utterly unacceptable" that Treasury Secretary Gabriel Makhlouf was a no-show at a select committee meeting where he was scheduled to address MPs about the Budget. It is unusual for the Secretary of the Treasury...

Oil majors Chevron and Equinor have abandoned their oil and gas exploration permits off the east coast of the North Island, leaving Austrian oil company OMV as the last remaining oil giant in New Zealand.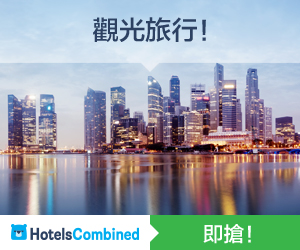 ACT Leader David Seymour congratulates Victoria as the Voluntary Assisted Dying Act comes into force.
Registrar-General Births, Deaths and Marriages, Jeff Montgomery warns kiwis against unofficial websites selling New Zealand birth certificates.
It's sad to see a young girl be excluded from competing for her school rugby team in this day and age, says Green Party Sports and Recreation spokesperson Marama Davidson.
Minister of Agriculture, Minister for Food Safety, and Minister of State for Trade and Export Growth, Damien O'Connor departed New Zealand last night to attend international forums, including the Food and Agriculture Organization of the United Nations (FAO) Conference in Rome.
COMMENT: The villagers who had everything to gain seemingly from this lavish inquiry into what happened that fateful day all those years ago in Afghanistan have decided none of this is for them - and they're off. If you've missed...

COMMENT: If this is truly the year of delivery - as Jacinda Ardern promised us it would be - perhaps the Government could finally deliver on one of its election promises: charging for the millions of litres of water that are being...

Parliamentary Under-Secretary for Foreign Affairs Fletcher Tabuteau today announced New Zealand's ratification of the Multilateral Niue Treaty Subsidiary Agreement (NTSA) at the opening of the sixteenth annual ministerial meeting of the Pacific Islands Forum Fisheries Committee, in the Federate
Opposition politicians have turned their sights on what they say is an embarrassingly small funding increase for the national drug-buying agency in a Government Budget that was meant to focus on health.While the Budget this year...

The Ministers in charge of the Government's plan to plant one billion trees are attempting to "defang" accusations that forestry is taking over farming in New Zealand.In fact, speaking at a media briefing this morning Agriculture...

Virtually all people buying and selling properties will be required to put their IRD number on land transfer documents from next year, including their main home, in a bid to stop manipulation of the brightline tax.It means that...

DairyNZ chief executive Dr Tim Mackle is welcoming yesterday's announcement of the Farm Debt Mediation Bill as an example of an initiative that will mean a lot to farmers who may be feeling financial pressure.
Minister for Children Tracey Martin says the whānau in the middle of a controversial uplift of a Māori baby in Hawke's Bay will determine the pace of the internal review of Oranga Tamariki.Oranga Tamariki has been under...