NZ Beehive News / 新西兰国会快讯
The state of New Zealand's air is generally good says the Associate Minister for the Environment, Hon Nanaia Mahuta after the release of a new report on our air this morning. Our air 2018, released by the Ministry for the Environment and Stats NZ, shows that while some pollution issues still persist, progress has been made and the levels of some pollutants are declining. The report shows that the use of wood and coal burners to heat homes in winter continues to cause problems in some cities and towns. The other key finding is that vehicle pollution remains a concern in our major cities. "This Government already has work underway to reduce the emissions from our vehicles, and we are pushing for faster adoption of electric vehicles, which will improve air quality and reduce our impact on climate change," said Hon Nanaia Mahuta. "I'm heartened that the report finds the situation is generally good and progress has been made, and I thank everyone who has made choices to help our air quality, for example switching to public transport or buying a clean and efficient wood burner. "Our Coalition Government has introduced the healthy homes standards which has meant with better insulation there has been a reduction in the need to heat our homes. Next year there will be grants to low incomes households for two thirds of the cost of ceiling and underfloor insulation. This will mean that we can work towards a shift away from coal for home heating in some towns. "I know councils across the country are working to improve the quality of their air. But we can and should do more, especially if we're to reduce the health impacts associated with air quality issues. "For that reason I have today announced a review of the National Environmental Standard (NES) that covers our air and I intend to release a consultation document mid-2019. The NES was created 14 years ago and so it's timely to ensure it remains fit for purpose. "While air quality may not be the biggest environmental issue New Zealand faces, it is of real concern to those affected, and to those who care more generally about our environment. Air is potentially the most 'immediate' of the environmental domains. We breathe it and walk around in it every day. So it's important we take care of it," said Nanaia Mahuta. Editor's Note: The report is available at: http://www.mfe.govt.nz/publications/environmental-reporting
Latest benefit figures show the percentage of the working-age population receiving a main benefit remains the same as it was a year ago, Social Development Minister Carmel Sepuloni said today. "The total proportion of people on a main benefit has remained steady at 9.4%. "It's heartening to see more people in some of the main benefit groups gaining a greater degree of independence. Fewer people are receiving Sole Parent Support and the Supported Living Payment. "A steep rise in the level of hardship assistance being given was expected and reflects the ongoing challenges for people seeking affordable accommodation. "We know that many people are still struggling with finding somewhere to live, and the Ministry of Social Development's continuing to help many families with emergency housing grants. The figures also show that people know where to go for help when they need it." "There's been a decrease in benefits in some provinces - places like Northland and East Coast are experiencing growth and locals are getting into jobs. That's really encouraging and demonstrates this Government's commitment to investing in the regions is paying off. "Changes in the Auckland and Christchurch labour markets, particularly in the Construction sector, were largely responsible for an increase in people on the Jobseekers Support. We expect when large projects like Kiwibuild start to really ramp up, we'll have the right supply of workers with the right skills to fill jobs" Carmel Sepuloni said.
The Honourable Dame Annette King will attend the 12th Asia Europe Meeting (ASEM) Leaders' Summit as the Prime Minister's Special Envoy in Brussels this week (18-19 October). "New Zealand is proud to be one of 53 members represented at the ASEM Summit," Prime Minister Jacinda Ardern said. "Dame Annette will engage with European and Asian countries on important regional and multilateral issues relevant to New Zealand's peace and prosperity." ASEM was formed in 1996 to deepen the relations between Asia and Europe. New Zealand joined in 2010, and has been represented at every biennial Summit meeting since then either by a senior Minister, or Special Envoy. "New Zealand strongly supports effective multilateralism, and ASEM is an important component of the rules based international system with political influence on discussions of climate change, engagement on the WTO and international trade, security issues including North Korea and Iran, connectivity developments between Asia and Europe, and counter-terrorism," Jacinda Ardern said. Dame Annette will also meet with members of the European Parliament, including in support of New Zealand's continuing free trade agreement negotiations with the European Union. ASEM's membership includes 51 European and Asian nations, as well as the European Union and the Association of Southeast Asian Nations (ASEAN). ASEM countries generate nearly 60 per cent of global GDP and are home to around 60 per cent of its population.
Small Business Minister Stuart Nash is encouraging the Australian and New Zealand public to provide feedback on a joint electronic invoicing (e-Invoicing) initiative that will save businesses time and money. "Research indicates that the economic benefits of e-Invoicing could exceed $30 billion over ten years, thanks to the significant productivity gains it offers," says Mr Nash. "E-Invoicing gets rid of the manual handling of bills so the process becomes faster and more accurate and therefore the chances of problems and delays occurring are reduced. It's like internet banking where my bank system accepts payments from your bank system. "To emphasise the scale, New Zealand and Australian businesses process around 1.3 billion invoices annually, and e-Invoicing aims to help them save time and money by allowing the direct exchange of invoices between suppliers' and buyers' financial systems. "This Government is committed to growing the economy and working with businesses to encourage productivity. We want to create a seamless trans-Tasman business environment and e-Invoicing is part of that. "We're looking for people to give us feedback on the framework that will be used for the day to day operation of e-Invoicing in Australia and New Zealand," says Mr Nash. The framework will be based on international standards that allow information to be shared more efficiently. This consultation is the latest step in the New Zealand and Australian Governments' commitment to progress e-Invoicing as part of the Single Economic Market agenda. "We encourage anyone from Australia and New Zealand who is interested in the initiative to give feedback on the consultation through the MBIE website," says Mr Nash.
Foreign Affairs Minister Winston Peters today announced the appointment of diplomat Anthony Simpson as Ambassador to Italy. "Mr Simpson is currently Unit Manager of the Europe Division at the Ministry of Foreign Affairs & Trade. He has previously served as Political Coordinator during New Zealand's recent membership of the UN Security Council and as First Secretary at New Zealand's Permanent Mission to the UN in New York," Mr Peters said. As Ambassador to Italy Mr Simpson will also be cross-accredited to Albania, Bosnia and Herzegovina, Croatia, Cyprus, Greece, former Yugoslav Republic of Macedonia, Montenegro, San Marino, Serbia and as Permanent Representative to the Food and Agriculture Organisation. "Italy and New Zealand have substantial trade and economic links, and many Italians still remember the role our armed forces played in liberating Italy, with 2019 marking the 75th anniversary of the battle of Monte Cassino. "In recent years, New Zealand and Italian forces have worked together as contributors to UN peacekeeping missions, and we are natural partners in international affairs," Mr Peters said.
<% 'Display a random image Const maxID5 = 4 'Choose a value between 1 and 3, inclusive Randomize Timer Dim iValue5 iValue5 = Int(Rnd() * maxID5) + 1 %> <% If iValue5=1 Then %>
<% ElseIf iValue5=2 Then %>
<% ElseIf iValue5=3 Then %>
<% ElseIf iValue5=4 Then %>
<% End If %>
Foreign Affairs Minister Winston Peters today announced the appointment of diplomat Matthew Hawkins as New Zealand's next Ambassador to the United Arab Emirates. "Mr Hawkins is well qualified for the role. He is currently Unit Manager of the Middle East and Africa Division and has previous experience in New Zealand embassies in Addis Ababa, Washington DC and Tehran," Mr Peters said. "New Zealand and the UAE share a growing relationship based on a broad range of political, security, development cooperation, and trade and economic ties. "New Zealand will participate in Expo 2020 in Dubai to share our story of kaitiakitanga, our care for people and place, to a global audience of millions," Mr Peters said. The UAE is the entry point into the Middle East region for many New Zealand businesses and travellers, with two way trade over $3 billion in 2017. The New Zealand Embassy in Abu Dhabi, the United Arab Emirates, is also accredited to Qatar.
The Film Industry Working Group has reported back today, providing recommendations on restoring collective bargaining rights to film production workers, says the Minister for Workplace Relations and Safety Iain Lees-Galloway. The Working Group was set up at the beginning of this year with representation from across the screen industry, Business New Zealand and the Council of Trade Unions. "The Government is fully supportive of New Zealand's screen sector and its desire to remain a premium and attractive hub for film production and innovation," says Iain Lees-Galloway. "The Coalition Government asked the Film Industry Working Group to come up with a model that would restore rights to bargain collectively, while also allowing workers to continue as contractors if they want to. "The members have unanimously recommended arrangements that they feel will be suitable for the screen sector and those who work in it. I thank the members of the working group and facilitator Linda Clark for their work. "The Film Industry Working Group is a great example of the collaborative and constructive relationship between businesses and workers that this Government wants to encourage. "I've heard from working group members that the process has been very positive, bringing together the many different parts of the screen industry, encouraging them to have a voice, and providing a forum to gain greater understandings of each other's needs. "The Government will now consider and respond to the recommendations. Any necessary law changes would be introduced next year and go through the normal legislative process," says Iain Lees-Galloway. Read the Film Industry Working Group's report here: https://www.mbie.govt.nz/info-services/employment-skills/legislation-reviews/film-industry-working-group Members of the Film Industry Working Group: Linda Clark, Facilitator (Kensington Swan) Alex Lee, Film Auckland Alice Shearman, New Zealand Writers Guild Augie Davis, Stunt Guild of New Zealand Barrie Osborne, film producer Brendan Keys, Weta Digital Erina Tamepo, Ngā Aho Whakaari Melissa Ansell-Bridges, Equity New Zealand Michael Brook, Regional Film Offices New Zealand Paul Mackay, BusinessNZ Richard Fletcher, Screen Production and Development Association Richard Wagstaff, New Zealand Council of Trade Unions Sioux Macdonald, Screen Industry Guild Tui Ruwhiu, Directors and Editors Guild of New Zealand
Health Minister Dr David Clark has announced the third and final agreement in principle has been reached for new air ambulance services that will be safer, better and firmly focused on patients. The southern region agreement has now been signed with new provider Helicopter Emergency Medical Services New Zealand Limited (HEMS). This follows earlier announcements covering the northern and central regions. HEMS is a joint venture between two well-established existing providers, Helicopters Otago and GCH Aviation (Christchurch). HEMS will be supported by existing trusts and funds raised by each trust will continue to support services in their area. "This new approach will deliver more modern, better equipped air ambulance helicopters in the south," David Clark says. "The providers will purchase two new helicopters during 2019. These will give clinical staff more room to provide vital patient care on board. "New technology on those aircraft combined with exclusive use air routes will also enable missions to be flown safely in conditions that previously restricted the use of helicopters. "All existing bases in the South Island will remain. In Christchurch and Dunedin the service will be 24/7, with dedicated clinical crew available. Other bases in Nelson, Greymouth and Queenstown will have dedicated services during the day, which is when most emergency call-outs occur, and on-call services overnight. "When the new contract begins on November 1, Queenstown will have fully dedicated cover for the first time and a larger helicopter with better technical specifications to replace its smaller, older one as will Greymouth. "And I know that confirmation that the current on-call service from Te Anau will continue will be welcome by people in the south west of the South Island. "Our current air ambulance services have done a great job over the years. This new arrangement will help them build on their existing strengths and strong community relationships, says David Clark. NOTE: The existing trusts supporting HEMS are: Otago Rescue Helicopter Trust, Canterbury West Coast Air Rescue Trust, Lakes District Air Rescue Trust and Nelson Marlborough Rescue Helicopter Trust
Conservation Minister Eugenie Sage today announced that the Department of Conservation (DOC) will close 21 tracks across kauri land to help prevent the spread of kauri dieback. An additional 10 tracks will also be partially closed and the open sections upgraded to eliminate wet and muddy sections of track and better protect the roots of kauri trees. "As there is currently no proven cure for kauri dieback, the best way to protect our kauri is to slow and stop the disease from spreading," Eugenie Sage said. "The Department is closing or partially closing tracks in Kaitaia, the Kauri Coast, Whangarei, on Aotea/Great Barrier Island, in Hauraki, Waikato, and Tauranga. The track closures are permanent and will be monitored. "I appreciate some people may be disappointed by the closure of a favourite track but I strongly encourage everyone do the right thing and respect the track closures to reduce the risk to kauri forests." The decision was made after public consultation, and the majority of public submissions favoured closure. DOC has closed tracks in the past to prevent the spread of kauri dieback. "Closures may be reconsidered in the future if additional science and other information provide certainty that public access would not cause any risk to kauri," Eugenie Sage said. "Although protecting kauri is the key focus, the Department did consider the need to maintain recreation opportunities and there are still many walking and tramping options available in nearby areas." In consultation with local communities and iwi, DOC is continuing work to establish next steps for the remaining tracks on kauri land that have not yet been upgraded. This will include their upgrade, closure or partial closure. Note to media: Tracks have been closed or partially closed where there is: High kauri dieback risk Low visitor numbers High upgrade and maintenance cost A similar recreational experience is available in the vicinity. For the 10 partially closed tracks, a section of the track will be permanently closed while the rest of the track is upgraded to eliminate wet and muddy sections and protect kauri roots.
More young stars are set to be discovered as a series of popular performing arts shows for young people is rolled out for another year, Education Minister Chris Hipkins announced today. RockQuest Promotions was selected by the Ministry of Education to run Showquest earlier this year after the organisers of Stage Challenge indicated they could no longer put on the event due to falling sponsorship revenue. After a successful run of shows and positive feedback from participants this year, RockQuest Promotions Ltd has been asked to organise the event for 2019. "Dance, drama and music are important parts of the curriculum. Showquest gives students opportunities to showcase their talents by drawing on personal experiences, imagination and skills," Chris Hipkins said. "Students, supported by their schools, develop a performance - from original concept right through to the final show. "This year some students wrote and produced their own soundtracks. Showquest also provided an LED screen/video wall so students could showcase their technology skills as they designed and produced backgrounds that would enhance their performances. "RockQuest Promotions Ltd did a great job organising events in 2018 in a really tight timeframe. Nearly 60 schools signed up and more than 2000 students took part which, given the late start, was really impressive. "Next year will be even bigger, as organisers will have more time to work with schools. I wish the organisers and every participant the best of luck," Chris Hipkins said. Notes for editors RockQuest Promotions will contact schools at the beginning of term four to ensure those that want to take part have time to plan and to register their interest. More information can be found here: http://Showquest.nz/about/
Ni Men Hao. Good evening everyone. Tonight marks a special occasion – it is the first China-New Zealand industry event in the lead-up to the China New Zealand Year of Tourism 2019. Before I go on, there are some key people I want to acknowledge who have all contributed to tonight's event. Can I please thank: Lisa Li, Managing Director, China Travel Service New Zealand; Director Luo of the China National Tourism Organisation Office, Australia and New Zealand; Madam Xu, China Consul General; Dave Cull, Mayor of Dunedin and President, LGNZ; Daniel Walker, Deputy Chair, New Zealand Māori Tourism; Our Sponsors: ATEED, Auckland Airport, China Chamber of Commerce in New Zealand, New Zealand Māori Tourism; Stephen England-Hall, CE of Tourism New Zealand; Our wonderful MC's, Rachel Hunter and Brett O'Reily; And all the Mayors from across New Zealand who have travelled for this event. This weekend marks the 4th Xiyangyang Expo – the largest tourism event for the New Zealand Chinese community – and the opening of the City of 100 Lovers show which showcases the unique New Zealand tourism experience that for many begins right here in Auckland. It is fitting that the first event associated with the Year of Tourism has been organised with New Zealand's Chinese community here in Auckland. You are the face of the new New Zealand and a group that is deeply influential in strengthening links between our two countries. The recent New Zealand Chinese Language Week is a great example of this, with tangible enthusiasm for Chinese language in New Zealand. The New Zealand China Council recently found that Kiwi parents now consider Mandarin the most desirable language for their children to learn. New Zealand and China's shared tourism relationship is a special and enduring one. Not only does 2019 allow us to celebrate this relationship through our Year of Tourism, but it marks the 20th anniversary of New Zealand welcoming our first Chinese visitors to experience safe and enjoyable holidays in Aotearoa. Long may this relationship continue. Looking forward, this relationship will continue to strengthen. Over the next six years, Chinese visitors are expected to nearly double in number, from 450,000 to over 800,000 per year. And this growth puts China on track to become our largest visitor market by expenditure – surpassing Australia. And travel in the other direction is also growing rapidly, with China now New Zealand's fifth most popular destination. The Chinese market is incredibly valuable for New Zealand. It has the highest daily spend of any visitor market, and the highest growth of independent travellers staying longer and visiting a wider range of regions. And it's encouraging to see operators looking to capitalise on this market by shaping products to suit the needs of our Chinese guests, while offering them our unique culture. An example of this is Napier Māori Tours, recent winners at the inaugural New Zealand Māori Tourism Dragon's Den awards for their immersive cultural experience. Visitors are welcomed at the local marae, gather kai together, prepare a hangi and hear stories about the land and its people. Examples like this capture the essence of our shared Year of Tourism – it is built on the strong people-to-people connections between New Zealand and China, and the journey of understanding we are all on together. The Year of Tourism is an opportunity for New Zealand to showcase what it is that makes New Zealand a world class destination: Our stunning natural landscapes, our range of unique products and experiences, and manaakitanga – the quintessential Kiwi hospitality that makes visitors feel like whānau as soon as they step off the plane. It is also an opportunity to take stock of the importance of China to our tourism sector and consider how we continue to roll out the welcome mat to Chinese visitors. There are many ways you can get involved in the Year of Tourism – and I know many of you in this room already have preparing for this, through events, team upskilling or new product offerings. I am delighted to announce that the official Year of Tourism Opening Ceremony between our governments will take place at Te Papa on 20 February 2019, in conjunction with the Terracotta Warriors exhibition. I look forward to welcoming my Chinese counterparts to our capital city and showing them the affinity that New Zealand has for China and her culture. This will be bookended by Auckland and Christchurch's annual Lantern Festivals – hosted by Auckland's Chinese Community and in Christchurch by Mayors from across the South Island. Later in the year we will get to see Dunedin's ID Fashion Week in partnership with a number of world-leading design groups from Shanghai showcasing Dunedin's thriving design scene. I would like to extend my thanks to the Mayor of Queenstown and Destination Queenstown for leading New Zealand's first official Year of Tourism Delegation to China next week to showcase the region's premium products and some of our most exciting experiences. I personally am looking forward to visiting China and experiencing for myself as part of the Year of Tourism. And in what will surely be one of the Year's highlights, the China National Tourism Office and China Travel Service are planning A Night of 1000 New Zealanders in Xi'an in September next year. New Zealanders visiting China at that time will be invited to attend this once-in-a-lifetime evening where they will be welcomed to the home of the Terracotta Warriors through the ancient city gates. The New Zealand Government is also using the Year of Tourism as a platform to raise the quality of the service Chinese visitors receive when they travel our country. I was pleased to hear that New Zealand's Customs Service, MPI's Border Operations team and the New Zealand Police are using the Year of Tourism to upskill their own cultural capabilities to ensure Chinese visitors receive world-class service at every stage of their journey. The Government has launched a Year of Tourism website which contains information about events throughout the Year and the official logo which can be downloaded free of charge. Tourism is fundamentally about building people-to-people connections. With our two countries set to mark twenty years of tourism flows in 2019, our shared Year of Tourism seems a fitting way to celebrate the strength of this relationship. Let's use the Year of Tourism to truly roll out the welcome mat to our Chinese visitors and showcase our unique people and culture, world class cities and regions, experiences and natural landscapes. Thank you all for attending this milestone event tonight, and for the immense support and work you have done in preparation for the Year of Tourism. Please enjoy tonight's show. Xie Xie
I would like to thank Kerry Prendergast and Stephen England-Hall, and the team at Tourism New Zealand for organising this great event tonight. It's an honour to be here to celebrate the success of the business events sector. I would like to offer my congratulations to all of you who've helped bring an international conference to New Zealand. In the last financial year, New Zealand successfully won hosting rights for more than two-thirds of the conventions we bid for. This is a fantastic result for such a small nation. Your efforts have brought real benefits to our regions and our economy. As you know, bidding for international events is hugely competitive. We're up against much bigger competitors around the world. But we have an advantage, and that is our unique people and culture. Our kiwi style of hosting, our manaakitaga, ensures that conference delegates arrive here as visitors but leave as whānau. This makes a real difference on the global stage. That – as well as our world-class meeting spaces, stunning scenery and you, our international experts – is what sets us apart from others. I'd also like to acknowledge the tremendous benefits that international conferences bring to New Zealand. Conferences like the ones you're involved in deliver millions of dollars to the economy. In 2017, international delegates spent a total of $153 million in New Zealand. Of course, the return New Zealand gets from hosting international conferences is more than just economic. Hosting an international conference raises the international profile of New Zealand in key sectors and brings influencers and leaders to our country. This can often be the catalyst that sparks innovation. The Government wants to foster sustainable growth through innovation, technology and high-paying jobs. I believe international conferences provide a starting point for bringing real benefits to our business, research and technology sectors. International conferences have the potential to grow our industry sectors which have a flow on effect to all New Zealanders. A thriving business events sector is also crucial to the overall success of tourism. Compared to other visitors, international conference delegates stay for a shorter time but spend over 50 per cent more per night than all other visitors. We also know that conference delegates are keen to get out and see the regions, with international visitors (outside of Australia) spending 44 per cent of their nights outside of their event region. Growing the regions is a priority for this Government, and I am pleased that with your help tourism is doing its part to contribute. Increasing the number of international conferences we host is a great way of increasing productivity and regional dispersal in our tourism system. This is something I am keen to work on with all of you. I'm also interested in maximising the ways tourism benefits our communities. For me a successful tourism industry means flourishing regions, opportunities for Māori enterprise, and meaningful career opportunities for our young people, our rangatahi. I believe there's plenty of scope for our business events sector to play a prominent role in this space. I'd encourage all of you to seek out Māori tourism products that can be incorporated into your conferences to give your delegates an unforgettable taste of New Zealand. I'm eager to collaborate with the sector and explore innovative ways we can increase these opportunities. The success of the business events sector reflects the passion and hard-work of those working in the sector and those who support it. In particular, I want to acknowledge the work Tourism New Zealand does in supporting conference bids. Your Conference Assistance Programme provides invaluable support and has made a real difference to many of those seeking to bring conferences to New Zealand. I also want to acknowledge the hard work of New Zealand Regional Convention Bureaux and the various convention bureaus across New Zealand. The range of support services they offer is vital in making sure that our international conferences are a success. 2020 will see the first conferences held at the New Zealand International Convention Centre. This will provide a global hub for events in the heart of our biggest city, Auckland. In 2020, the Christchurch Convention Centre – Te Pae will open. This will unlock the potential of Christchurch and the Canterbury region. These new facilities will provide great, new spaces for international conferences in New Zealand. The Government is fully supportive of the excellent work you are all doing, alongside the work of Tourism New Zealand and your local convention bureaus. Your work helps to set us apart on the world stage and bring a raft of benefits to New Zealand. Once again, congratulations on your successful conference bids. Tonight is a great opportunity to celebrate this success. I look forward to getting to know you all more and hearing your conference win stories. Tēnā koutou, tēnā koutou, tēnā tātou katoa.
Tēnā koutou, Tēnā koutou, Tēnā koutou katoa. Members of Police Executive, President of Police Association, Chris Cahill, Members of the Association and Australian Police Associations, Ladies and gentlemen, It is my absolute privilege and pleasure to be here opening the 2018 Police Association Conference as your Minister of Police. Thank you for the invitation. Police Association Conferences are well known for addressing important issues and generating discussion. As such, I hope the next few days will be stimulating and productive, but also positive and forward looking. I am a firm supporter of the Police Association and the role it plays in advocating for Police staff. Can I just start by saying that the last election was the first time in a long time that the main political parties weren't in a battle to see who could lock the most Kiwis up. But rather the debate centered around who could provide the most police into our communities. The previous Government started with 800 over 4 years, the Labour Party came in with 1,000 over three years, and thanks to coalition negotiations we have ended up with a promise that we will strive to deliver 1,800 over three years. So I absolutely acknowledge NZ First for being staunch on this and I thank them for their vision. I will say that the reason we use the word 'strive' is because I am adamant that we will not drop the quality of recruits entering our police service: that would not be fair on our communities, but also not on those who we entrust our safety, and prevent crime, and to lock up the bad guys when required. The policy and the Labour-NZ First vision came about out of the 2017 Workplace survey, where nearly 60% of respondents said that they had an undue level of workplace stress and the same number said that Police weren't delivering on the promises made to our communities, however, over 80% said that they were committed to the NZ Police and to the communities they serve. So we had a whole lot of men and women who love the job and know what needs to be done to keep our communities safe, but just didn't have the resources necessary to do the job that they knew needed to be done. It's not surprising, considering that Police numbers actually dropped by 72 between 2012 and 2017. As Minister my focus is on building a stronger Police service that has the support you need to prevent offending, enforce the law and keep communities safe It is important to me that Police staff are able to keep the promises they make to their communities. That is why our first Budget set aside $300 million in new operating funding and $18 million in new capital spending for Police. I will be seeking further funding in Budget 2019. The Government's long term plan makes it a priority to improve the wellbeing of families and communities, with a focus on preventing crime and reducing reoffending in order to keep our communities safe. We are committed to reducing crime, especially re-offending so there are fewer victims of crime and a smaller prison population. That's why we are recruiting 1800 more police and investing in crime prevention and rehabilitation. Believe me, we all want the same thing: safer communities; our Police to be well resourced, equipped, trained and supported; our officers to be as safe as they possibly can be while serving the people of New Zealand; staff to be engaged and feel they have a rewarding future with the New Zealand Police; the Police to have the trust, respect and confidence of the public. In fact, I have made it clear that I only have 2 KPIs for the commissioner – 90% trust and confidence – which of course is one of the commissioner's KPIs for the service; and 90% of officers say that they have the resources to meet the promises they make to our communities. All the other KPIs that existed from the previous Minister to the commissioner have gone. Why? I see my role as Minister to get you the resources you need to do the job; it is then up to you to deploy those resources in a way that allows you to maximise effect and optimise effort. I'm not a police officer and so I am not going to tell you how to do your job. I'm not that arrogant to think that I know best. There is, quite rightly, a high standard for entry into the Police. This is reflected by the calibre of recruits I have seen coming through the Police College – and I have been to every graduation except one since becoming Minister It can be a difficult job. As police officers you will face some of the toughest conditions anyone could ever face. The New Zealand public wants a greater uniformed presence to prevent and respond to burglaries and aggravated robberies, family harm and child protection, road policing and civil emergencies. They want to know that you have the tools and resources you need to fight the threat from transnational organised crime groups and to reduce gang violence and drug related harm. That is what we will deliver. – and if we don't have the men and women of sufficient quality and integrity who are capable of delivering on these promises, then we let down our communities who count on us. That's why we will not reduce the quality of recruits we are sending your way. Organised crime, and the supply of methamphetamine and other illicit products that fund it, are responsible for so much harm in society. A renewed focus in these areas is a priority in the Coalition Agreement and I am confident the 700 extra officers at both district and national level will make real change over the long term in this space. The investment in extra staff also recognises the importance of equipping Police with the right tools be an effective 21st-century police services, including the latest technology and specialist roles to combat organised crime. This includes 222 specialist Authorised Officers who will have specific constabulary powers relevant to their particular area, including in cybercrime, financial forensic investigations and asset recovery. Additional staff from the 1800 have also been allocated capability around high tech crime with a focus on policing the dark net and combating the trade of illicit commodities. We anticipate a strong preventative impact and reduction in harm in communities by targeting organised crime and drugs. I believe the increased focus on high level organised crime, and the Prevention First operating model, will see overall crime reducing. I am a firm believer in Police's Prevention First operating model and with more police in the community it will enable more frontline staff to focus on addressing the drivers of crime and to work with communities, and the justice and social sectors to prevent crime and reduce reoffending. One of this Government's goals is to reduce the prison population by 30% and Police's goal to reduce Māori reoffending contributes to this. Police makes good use of alternative options to prosecution, such as pre-charge warnings, diversion and iwi/community panels, to help prevent further offending. Police has advised me that with this prevention mind-set, more staff will not correlate to increased pressure on the wider Justice system. While more Police may mean a short term increase in apprehending serious offenders through the focus on serious and organised crime and gangs – this is necessary to keep our communities safe. I am also in full support of the implementation of more evidence-based initiatives such as Te Pae Oranga (Iwi Panels), Whāngaia, and ISR. The theme of this year's conference is impact of drug reform on policing in New Zealand. The question of drug reform remains personal for many and, as I have previously said, if MPs are given a conscience vote on the issue, I will review the evidence from both sides prior to making a determination on which way I would vote. However, what I will say is that we must treat drug use and addiction as a health issue. I'm a huge believer in collaboration and am supportive of work Police is undertaking with its partner agencies and communities for an holistic approach to the reduction of harm caused by drugs. An example of this approach was Operation Notus, which saw Police partner with local iwi and their community partners to offer support services for users during a recent drug operation. I believe this is one of the most effective methods Police has to influence people's choice to stop engaging in this behaviour. Thank you again, for inviting me to open this conference. It is always a privilege to speak to a group of women and men who are dedicated to creating a better and safer future for all New Zealanders. I would like to take this opportunity to thank you for your hard work and commitment in doing what New Zealanders recognise is an incredibly difficult, but important job. As Police Minister, I am enormously proud of the work New Zealand Police does every day. When I visit Police stations around the country I am extremely heartened by the calibre and passion of the fantastic men and women who have chosen a career less ordinary but most important. All the best for the rest of your conference. Ngā mihi.
Ka tangi te tītī, ka tangi te kākā, ka tangi hoki aha e tū atu nei. E ngā manu tīkaokao ō ngā hau e whā, o ngā motu katoa puta noa i te ao, karapinepine mai rā, iwi taketake o te ao. Tena Koutou. Pai Marire. Te Arawa waka , Te Arawa tangata nā koutou to reo hāpai mo ngai Māori mo to te hui nei .Kā mi te mihi . Introduction I am pleased to the World Indigenous Business Forum 2018 here in Rotorua and the first to be hosted by New Zealand persistence has paid off for Richard Jeffries. The Māori proverb I referred to in my opening remarks speaks of the tītī, or Short-tailed Shearwater bird, which migrates annually to the northern hemisphere and then returns again to NZ each year. In Māori tradition, birds, or manu, were traditionally considered as messengers and on my mother's side of Ngāti Mānu guardians and keepers of sacred knowledge. The World Indigenous Business Forum connects us as iwi taketake indigenous peoples from the four corners of the world, to share our knowledge, experiences and insights and inspire the journey we continue to undertake to seek out new horizon and opportunities. The kaupapa of this Forum is supporting and investing in an indigenous future –significant opportunity to share and learn from each other's experiences across Aotearoa and with our manuwhiri from other countries. It is events such as this that provide a platform for the most influential indigenous business leaders, and governments to come together to discuss indigenous business development and strengthen our global indigenous ties. The world needs greater wisdom and insight to meet the challenges that affect every country such as Climate Change and the impact of global warming. Here in the Pacific we are acutely aware that our Pacific whānau will be significantly affected as will several of our coastal communities in Aotearoa. We are also prone to the intergenerational impact of inequality and poverty If we do not change. That is why the conversation you are about to undertake regarding indigenous futures is so important. And there is no better time in my mind, then now. The mainstream business community is shifting towards a more holistic view, encompassing themes of sustainability, relationships , cultural authenticity and social outcomes – which are well aligned to an indigenous approach to business as it contributes to prosperity and wellbeing outcomes of whānau. Internationally, governments are recognising that if their indigenous people do well, the entire community benefits. Our experience from New Zealand shows that the distinctiveness of the products and services offered by Māori people are enabling a competitive advantage that benefits New Zealand in so many ways economic, social, environmental and cultural. Traditional knowledge, which we call mātauranga Māori, forms the basis of that distinctiveness and there is growing recognition of the value of that knowledge. In this context, the opportunities have never been greater for indigenous people and businesses In New Zealand while we have achieved much there is still a long way to go to embed and secure advantage for Māori in trade policy settings and the regulatory settings that enable value capture for Māori. We are proud to showcase Māori business leaders and their success at this Forum. Māori businesses are flourishing on their own terms improving wellbeing of their whānau, hapu and shareholders. For example, I recently visited the Kawerau dairy group referred to last night – which involves 11 tribes coming together to build a $30m milk powder plant, using geothermal energy. Partnerships and collaborations are a predominant factor. In the food and beverage space, 5 Maori wineries with common values have established the Tuku Maori winemaker's collective, leveraging off each other collectively to take a Maori wine brand to the world. One of our mature contributors in this market- Tohu is celebrating 20 years in the market. And all around you here in Rotorua, you will see many examples of cultural tourism, such as the Mitai Village which is a family business that welcomes over 65,000 tourists per annum. The challenge of inclusive growth Despite the successes that we can see in this room and beyond, challenges remain, particularly when we look to the future, with climate change and automation requiring a change in our economies Diversification of the Māori asset base is required to build resilience in the long term Our working people are generally operating in lower skilled jobs, in traditional industries, leaving them vulnerable to economic changes and shocks – with women and young people being particularly vulnerable Māori performance in education requires a significant shift, to enable our young people to be able to compete in an increasingly automated, globalised and diversified economy There are also challenges affecting the ability of Māori to utilise their assets according to their own values and ways of doing things In terms of traditional knowledge, there isn't yet consensus within Maoridom about how mātauranga Māori and other assets can and should be used in commercial, international settings. This makes it difficult for Māori to really make the most of the commercial opportunities that exist There are also challenges faced by businesses relating to access to capital and capability building. In addition, the domestic legal and regulatory settings are not yet fit for purpose to enable the protection of indigenous intellectual property and the commercialisation advantages. I know that many of these issues are also of concern to our manuwhiri, and I am pleased to see that they are points of discussion in our programme. The Government's Role In this new conversation we are having is threefold: that of Activator, Enabler, Partner . As activator, the New Government is seeking to create the conditions for a productive, sustainable economy. Focussing on regional economies and integrating Māori opportunity in growth investment through the PGF. We have established the Crown Māori portfolio and are committed to intergenerational outcomes for Maori which means advancing a regulatory approach that considers Māori interests in policy approach to legislative settings in particular tax reform and natural resource settings in relation to water. We are committing to a well-being budget, which is including a Māori world view as it is being developed. Inclusive Economic Growth As enable we are seeking opportunities for Maori to: be engaged in all levels of decision making have equitable access to employment, business and investment opportunities be provided with the tools to enable a transition to high value sectors and the low carbon economy Have access to good infrastructure and key services. Wider Government support As part of the Government's response to youth unemployment, we are working on an employment strategy, and programmes like He Poutama Rangatahi, which are community led regional programmes to support young people into jobs. We are also developing a skills strategy that will inform investment into the Provincial Growth Fund, to ensure that rangatahi in the regions are able to get jobs and benefit from complementary skills training and support. In addition, under He Kai Kei Aku Ringa, our Crown – Māori economic development strategy, Te Puni Kōkiri and other Government agencies work together to grow the Māori economy Funding is also provided for a wide range of economic development activities One particular example is Tā Koha that was funded by Te Puni Kōkiri (our Ministry of Māori Development), which is an indigenous crowdfunding platform and supportive education programme co-created by the Māori Women's Development and PledgeMe. As I understand it, Tā Koha will be the first ever indigenous crowdfunding platform to be launched globally. Trade for All Trade is crucial to this country's well-being. In New Zealand alone, more than 620,000 people rely on exports for their livelihood. In addition, our research has shown that businesses that trade in international markets are more productive, larger, invest more, and pay higher wages. However, the main challenge internationally is rising protectionism which threatens the rules-based trading system and discontent with globalisation. I know that many Maori, and potentially, other indigenous peoples here today have serious questions about globalisation. I am aware that this view is particularly held by young people This should hardly come as a surprise that we have seen a global trend of young people showing dissatisfaction with our political systems, and calling on us to do things differently – why wouldn't they when they themselves have had to adapt so rapidly to a changing world. Our Pm in her recent address at the UN said the answer does not lie in protectionism, but rather through multilateralism, and collaboration. That is why we are currently consulting with the people of New Zealand to develop our progressive trade agenda policy. What we want to figure out, is how to set trade policy that will deliver for all New Zealanders, whoever and wherever they are. Our goal is a trade policy that works alongside other government policies, to support sustainable and inclusive economic development. To achieve more for all our people and all our businesses, while indigenous peoples assert their right to self-determination. The challenge is to ensure that we can protect rights and interests but also, leverage a competitive advantage on a platform of indigeneity. World Indigenous Business Forum And that is why events such as these are so important – because they will inform our thinking as we seek to take these steps and build a shared vision for indigenous development that we can take to the world. Yesterday, I met with Government representatives and officials attending the forum from Canada, Chile and Australia [add others when confirmed], to discuss how we can collaborate and support your aspirations. I wish you well as you discuss and progress the complex and varied issues and opportunities presented at this Forum and into the future. It is important that we continue the conversations after this Forum – so don't be shy to introduce yourselves. I look forward to hearing the results of your kōrero. Thank you. Mauri Ora.
Good morning and thank you for having me here during Cyber Smart Week for the launch of Staying Safe Online for Small Business. I'd like to start by thanking Ruth Riviere for that great introduction to Staying Safe Online. It really is fantastic to see the private sector championing a resource aimed at helping our small businesses thrive online. I'd also like to acknowledge Kirk Hope and Business NZ for hosting us all here today in Wellington. Our Government is committed to building a productive, sustainable and inclusive low-carbon economy, so today I am going to talk about where small businesses fit in this picture, some of the work that we're doing on lifting small business' digital capability and the value of good cyber security. Small businesses are the backbone of our economy. They employ almost a third of our workers, and contribute to over a quarter of our GDP. Small businesses account for over 97 per cent of all businesses in New Zealand. We know that with the right mix of ambition, innovation, and support, Kiwi firms can be the best in the world across all spheres of business from the primary sector to the most advanced computer and engineering design firms. But no matter what the ambitions of our small businesses are, as a Government we are committed to giving every small firm in New Zealand the tools and the confidence to meet their potential, and realise their goals as a business. When small businesses succeed, everyone in New Zealand benefits. In order to build a more productive, sustainable and inclusive low-carbon economy, we need to ensure that our small businesses are utilising the latest technology. Having an online presence is one of the first and most important steps that a business can take to grow and internationalise. One thing we know is that businesses that make more extensive use of the internet are 6 per cent more productive than their industry average. If our low-internet using firms became more like our high-using firms we could see huge gains in those firms productivity, and through them, the productivity of the economy as a whole. Stepping into the online world can be a challenge though, especially for small businesses. When a business first gets an online presence they're immediately open to a whole raft of risks which they previously would not have had to consider. Risks posed by hackers attempting to steal information or money can be especially serious for small businesses, which may not have the resources to recover from these types of set-backs and disruptions. When it comes to cyber-safety, prevention is the best defence. That's why it's so great to see a resource like Staying Safe Online providing small businesses with the information and resources they need to prepare themselves for the online world. As well as taking all of the necessary precautions with respect to cyber security, it's also important that small businesses build their digital capability in a more general sense. That's why we're working hard to help small businesses develop the skills and resources they need to operate in an increasingly digital and global environment. Business.govt.nz is the primary channel between government and small business in New Zealand. It brings together information from across government to raise awareness of digital tools and help businesses improve their capability to keep pace with technological change. It has stacks of easy to use tools and advice to help small businesses through just about every milestone in the business' life. It also has a fantastic webinar on how small businesses can protect their cyber security. These tools help simplify life for small business owners, and let people get on with their business. This is government listening to Kiwi firms, and moving to meet their needs. The New Zealand Business Number or NZBN is another example of great cross-government work, with over 50 government agencies building the NZBN into their systems right now. The NZBN is a globally unique identifier available to all Kiwi businesses. This will help create a transactional environment where there can be greater certainty to identity, more reliable information, less duplication and more much-needed efficiencies. When a business's details change, it's quick and easy to update so everyone in their business network can be notified at once, including government. This saves everyone time. Having an NZBN shows that a business is real, which gives its customers confidence. This is of particular benefit to sole traders, whose businesses weren't previously included on a government register. Integrating the NZBN into finance and procurement systems, and other business-to-business interactions, means both the buyer and supplier knows exactly who they're doing business with. Having access to accurate information about those you're working with offers you more certainty, meaning you can do business with confidence. The true potential of the NZBN lies in its power to connect, and I expect many businesses will find clever ways to use this information. Over time, businesses will use their NZBN to access new digital products and innovations, like e-Invoicing which helps to minimise the risk of fake or compromised invoices. e-Invoicing is the ability to exchange information between the online accounting software of a supplier and a buyer. It creates economic benefits through better productivity, faster payments and lower transaction costs. The introduction of e-Invoicing will help ensure businesses are paid on time and improve cash-flow. This will bring significant benefits, in particular for New Zealand's small businesses. Making it faster and easier to transact, and making those processes less manual, will mean businesses have significantly more time to get on with the work they're actually in business to do. We're collaborating with the Australian government on e-Invoicing, which will improve efficiencies for business, deliver significant savings for both countries, and improve Trans-Tasman trade. As Minister for Small Business, I strive to help small businesses better manage their unique challenges and make sure all of government understands the issues they face. One of my priorities is to improve the way they engage with government in a really proactive way. It's their feedback, their ideas, which drive the policy development we need. And it's also a constant source of inspiration for me, to hear how they want to grow and create jobs. It's my job to work with them and all of you to make the job of running a small business easier, not harder. And I am always interested in what you have to say. Thank you all for your time, and I am happy to answer any questions you may have.
Tēnā koutou, e hoa mā. He tino koanga ngākau kua huihui mai tātau ki tā tātau kaupapa. Ko koutou ngā kaiwhakahaere me ngā mātanga o ngā mahi nei hei hāpai i ngā iwi o te motu, arā ko ngā ākonga me ō rātau whānau tonu. Ānō te ataahua o te noho tahi o te tuakana me te teina ki runga i te whakaaro kotahi. Kei te āta whakahoutia te pūnaha mātauranga, ōna wāhanga katoa, nō reira kia kaha mai koutou, kia kaha mai tātau ki te whakatakoto huarahi mō Ngāi Māori. Me aro tātau ki ngā kura Māori, me aro hoki tātau ki ā tātau tamariki mokopuna kei ngā kura auraki. Kotahi tonu tā tātau whāinga, kia ora te iwi, kia tae ki te pae o angitū. At the start of this year, the Hon Chris Hipkins announced a major overhaul of our education system. We are in the process of stripping down, examining and rebuilding some of the fundamental building blocks of our system that have been in place for decades. This is a once-in-30-years exercise and creates opportunities for us to give voice to our hopes and dreams for Māori learners and to shape the future for our tamariki and mokopuna. As part of this work, we will refresh Ka Hikitia and Tau Mai Te Reo. We will also ensure that we embed issues and opportunities for Māori learners across all parts of the Education Work Programme. The Ministry of Education has nearly completed a round of regional hui to seek the views of our whānau around the country. We have asked them about what is working well, what frustrates them and what they would like to change. Now, I am delighted to ask you for your views about these questions. I would encourage you to think about te pae tata and te pae tawhiti. We know there are some topical issues that you will have strong views on. Kei te pai, kia kaha te kōrero mai. I am also interested in your views about the future of our education system. What do we want it to look like in 2050? In the kōrero with whānau, there have been some very familiar themes. Our people have spoken about the key role of whānau in the education of Māori learners. They have spoken about unconscious bias (and conscious bias too) and the impact this has on our kids. They have spoken about the importance of quality teaching and learning and how we incorporate te reo and tikanga Māori into our daily lives. Kei te pai, kei te mārama tātau ki ēnei kōrero. I have challenged the Ministry of Education to think about the "so what". What steps can we take to address these issues? My focus is to develop a seamless education pathway for our tamariki. The various key stakeholders and representatives of Māori Education from kōhanga reo/ early childhood education through to tertiary have never come together to work out how we create this pathway and how we get the best educational outcomes for our children. I want to have a discussion about how we collectively get 100 percent of rangatahi staying at kura and school until the end of Year 13 and into higher education, trades and employment. I am interested in your ideas and I have instructed the Ministry that their role today is to listen and then to think about how we incorporate these issues and opportunities for Māori education across the overall Education Work Programme. I have recently received a number of briefings about various components of the overall Education Work Programme (for example, the Review of Tomorrow's Schools, the Education Workforce Strategy and various workstreams within the Tertiary Education Sector). My questions are always the same: How are they thinking about the issues and opportunities for Māori? How will they give effect to this? How will Māori get to exercise authority within these workstreams? I am pleased that there is a strong focus across the board in terms of thinking about where Māori will feature in these workstreams. There is always more to be done, though. What else should I be asking? How connected are you to these conversations? I am keen for our conversation today to be organic and free-flowing. Mā koutou e ārahi ngā kōrero.
Speech notes for Essential Freshwater launch. E nga mana E nga reo E nga rangatira ma tena koutou tena koutou tena koutou katoa To the many powers To the many voices To the many leaders here today Greetings to you all I acknowledge: my Cabinet Colleagues Kelvin Davis, NZ First's Tracey Martin and my former flatmate Damien O'Connor. Greetings to former Prime Minister Sir Geoffrey Palmer, the co-leader of the Greens Marama Davidson, other MPs, Regional Council Chairs, District Council Mayors, leaders from Maoridom, farming and environmental NGOs, councillors and government officials. Ladies and gentlemen, welcome – thank you all for making the effort to be here today. We are truly lucky in New Zealand to have such special rivers and lakes. Ours is a young and mountainous land. Our steep, fast flowing rivers are replenished every second of every day with fresh clean water coming from the mountains. Those waters carry and wear smooth our gravel riverbeds, which are rare in the world. Our rivers sparkle and sustain life. What is more joyous than watching children play in our rivers and lakes? The splash and shine of clean water, the laughter as kids float on tyre tubes or boogie boards. Every year, millions of New Zealanders and visitors take joy and pride in wandering along a riverbank, in eeling or trout fishing, or holidaying amid our stunning natural beauty. What is more awesome than the power of a fast flowing river captured by Petrus Van Der Velden in his Otira Gorge paintings, or more idyllic than Evelyn Page's swimming images, or more tranquil than Graham Sydney's paintings of Central Otago mountains and ponds. It's not surprising that as a nation we have such a deep connection with our rivers, our lakes and our beaches. I have long believed that for most people, the most important river is the one they live closest to and use. Maori express this so well in their mihi as they name the awa and maunga they identify with. Yet sadly the quality of our water has deteriorated in recent decades. Increasingly intensive methods of farming have led to outcomes that few expected, but which we have known about as a nation since - at the very latest – 2004. I don't want to focus on the negative but, before I outline the Government's blueprint to improve the quality of our freshwater, I would not be doing my job if I skipped over how bad things have got in parts of New Zealand. Excessive nutrient levels – mostly from fertiliser and livestock effluent - are polluting many rivers and aquifers. This map shows that high nitrate levels are concentrated in the areas where farming is most intensive – look at the Waikato, Hawkes Bay, Canterbury and Southland. It's not only dairy cows. Sometimes it's intensive beef production, sometimes deer farming, occasionally market gardening or new subdivisions. Forestry practices vary hugely between the good and the bad. Some winter grazing practices are clearly unsustainable. The soil compaction is bad for the land. And there is no doubt that the sediment runoff is smothering the macroinvertebrates in rivers. The loss of these precious soils is also severely degrading our estuaries. Shellfish beds have been killed and the adverse effects extend to our inshore fisheries. It is not all farmers, and most are trying to improve. However in some regions 95% of farms are said to be fully compliant with Regional Council rules, yet problems are still far from solved. This is solid evidence that more effective regulation is part of the answer. Urban areas are far from perfect. While only one or two per cent of waterways are in urban areas, and most point source discharges from factories and sewage outflows are better than they used to be, stormwater intrusions are still causing major overflows of sewage systems and polluting beaches. Amongst the worst has been Auckland, so it is pleasing to see our biggest city has brought forward $850 million of capital expenditure to substantially fix this. As a nation we have been kicking the can down the road on these problems for years. The timeline in the booklet you all have shows how the delays since 2004 have allowed things to get worse, making the clean-up harder. I don't have time to detail the reasons. The booklet does. It's a sad tale. However, Sir Alan Mark tells me that it took from 1959 to 1972 to Save Manapouri. 13 years for public consciousness to drive the political mandate for the Kirk Labour Government to stop the ruination of lakes Manapouri and Te Anau. At the last election – 13 years after Morgan Williams produced his pivotal 2004 report as Parliamentary Commissioner for the Environment - all the political parties agreed - during a televised debate - that we have passed environmental limits for nutrient and livestock pollution in some intensively-farmed catchments. I was so pleased that water stayed a top-line issue throughout the campaign, and that the new Government was elected with a clear mandate to turn things around. With that democratic mandate comes a duty to act. People are with us. A recent survey showed that more than 80% of New Zealanders are worried about water quality and want it fixed. The latest data is at best mixed, with the macroinvertebrate index – the little critters that are indicative of a river's health - showing the health of so many our ecosystems is still in decline. Earlier in the year, the state of the environment report had more bad news. 90% of New Zealand's wetlands outside of National Parks were lost a century ago. Sadly, a 20th of those remaining were destroyed over the last decade. We're still losing them. We all know we have to do better than this, both to protect the intrinsic values of the environment, and to protect the brand we rely upon both in tourism, and to maximise the sale price of the products we sell to the world. The primary sector is on board. I thank the environmental NGOs, the farmers who are pitching in to help, and the farm leaders who are stepping up to lead their farmers towards better outcomes. These farm leaders are not always in an easy position and those who do truly lead need our support. Damien O'Connor will address the steps he sees as crucial in a few minutes. After the election we tasked the Land and Water Forum – known as LAWF - to provide us with advice on three core issues. How to stop the degradation getting worse What allocation principles should be applied when allocating the right to discharge nutrient pollution in nutrient enriched catchments The steps needed to control sediment loss LAWF toiled wisely and I thank them for their work, which has helped understanding of the issues we face. The Land and Water Forum, and Regional Councils, both recommended a focus on high-risk catchments. We are. LAWF could not, however, reach agreement on the critical question of the allocation of the right to discharge nutrient pollution. This shows the limits of collaborative processes. Sometimes the competing interests in the room cannot realistically be expected to reach agreement. LAWF put themselves into abeyance and passed the baton to Government to resolve these hard issues. It's our duty to do so. We also have the benefit of some very practical advice from Regional Councils. Government can only bring about change in land use practices through education, regulation or price. We can't afford to, and should not as a matter of principle, pay polluters to stop polluting. When we took office we stopped the subsidy of large irrigation projects which would have further increased the intensity of livestock production. We have progressed the Three Waters review to tackle urban water issues highlighted by the Havelock North debacle. On education, we've increased funding for the sustainable farming and fibre fund, and in the Budget we approved $5m of investment in the Overseer tool needed to help manage farm impacts. Also in the Budget we announced funding for a unit to improve compliance, monitoring and enforcement of the RMA. While many of the on-farm changes will be voluntary efforts of farmers wanting to do better, OECD studies (and the NZ experience) prove more effective regulatory settings are an essential part of the answer. We have a substantial body of work already under way. The Cabinet Papers that we have released today (which are appended to the documents you have) describe in some detail the challenge and the approach we are taking to fix the problem. At one level it's simple. Stop pouring pollutants into rivers and they clean themselves up. But while we know intensive land use is the main cause of the problem, the solutions are complex. We need to achieve fairness between developed and underdeveloped land. This is especially important to Maoridom who disproportionately own the underdeveloped land. They don't want their development aspirations to be frustrated. We have set out the principles we propose to use to guide those discussions. For the first time Government is expressly acknowledging that fairness to Maoridom requires us to enable the future development of underdeveloped land that needs water and nutrient discharge permits. Government accepts this development aspiration. We are proposing practical solutions on a catchment by catchment basis. We also need to achieve fairness between horticulturists, who grow the fruit and vegetables that we eat, and between the dairy, sheep, beef, deer and forestry sectors. We want to maintain flexibility in land use, so as to maximise sustainable economic output for our country, but within environmental limits. Reflecting the importance and complexity of the issues, we have put together a cross government taskforce of senior officials from: the Ministry for the Environment the Ministry for Primary Industries the Treasury Maori Crown Relations: Te Arawhiti Te Puni Kokiri the Department of Internal Affairs the Department of Conservation the Ministry for Business Innovation and Employment and Regional Councils. We know what the issues are. Information and solutions will never be perfect. Decisions must be taken. While government has primary responsibility, those decisions will be better with expert input from the civil society groups shown on the slide – Kahui Wai Maori, the Freshwaters Leaders Group, the Science and Technical Advisory Group, and the Regional Council chief executives. You will see crossover membership to avoid siloed consideration. Can I thank all those who have agreed to serve. You are a very impressive bunch. These groups begin their formal meetings today. At the heart of our plan is The Essential Freshwater Programme and it has three objectives: Stopping further degradation as soon as possible, so that we see material improvements in water quality within 5 years. Reversing past damage so as to restore all our freshwater ecosystems to a healthy state within a generation. Addressing water allocation issues to achieve efficient and fair allocation of freshwater abstraction and nutrient discharges, having regard to all interests including Maori. This is not a talk fest. The timeline in the papers shows our intentions. I will mention a few of the key steps. Improving the Freshwater National Policy Statement (Refer to slide) A new National Environment Standard (Refer to slide) This new national direction will be publicly consulted upon in 2019 and be in place by 2020. We will also: take targeted action in at-risk catchments address Maori concerns and aspirations on a catchment by catchment basis, and amend the RMA, including to enable more effective and timely implementation of the NPS and NES Our efforts will be integrated with our work on a billion trees, climate change, the three waters review, and increases in compliance monitoring and enforcement. The mechanisms are complex, but in essence its simple we're going to make polluted rivers clean again. And you will all see noticeable and measurable improvements by 2023. That is our promise. Before I hand over to Damien O'Connor, I want to particularly thank the Southland farmers I met with a week or two ago. They are working to enlist the help of all 600 farms in the Aparima catchment to fix their problems. We share the same aspirations. For their kids to be able to swim in their local river. It's not too much to ask. Ina parakoretia ai to awa kauranga, ko toku ano hoki, katahi ka waipuretia o tatou awa katoa. If your local river, and my local river, are clean enough to swim in, then all our rivers will be clean. Tena kotou, tena kotou, tena kotou katoa.
Sudima Hotel, Mangere, Auckland Thursday 4 October 2018 Welcome The land we are on is called Mangere. It belongs to the people of Tainui. It is part of the realm of Kingi Tuheitia. In the language of the indigenous people of Aotearoa-New Zealand, I greet and acknowledge you. E nga mana, e nga iwi, e nga hau e wha, e nga karangarangamaha. Tena koutou, tena koutou, tena koutou katoa. In my own native Samoan language may I offer the following acknowledgement. O lea ua fa'amua la tatou fa'apolo ma le fa'asagi. Talitonu foi ua talia fa'autugatagi. O lea ua to'a peau ole sami, moe foi matamatagi, ona o le alofa ma le agalelei o le Atua Silisiliese oi le lagi. Talofa lava, Fakalofa lahi atu, Kia orāna, Mālō e lelei, Mālō ni, Talofa. On behalf of the Rt Hon. Winston Peters, Minister of Foreign Affairs and our Government, I welcome you to Aotearoa, New Zealand. I would like to welcome particularly Ministers of Health from the Pacific: Hon Vainetutai Rose Toki Brown, Cook Islands Minister of Health; Hon Billy Talagi, Niue Minister of Health; and Hon Satini Manuella, Tuvalu Minister of Health. Welcome also to Heads of Pacific health systems and clinicians from the Pacific. And welcome to the New Zealand participants and Pacific communities. Members of the Diplomatic Corp present. It's exciting for me to see together in this room so many health leaders and decision-makers from the Pacific and Aotearoa New Zealand. The Pacific matters deeply to New Zealand. Our prosperity and security is interwoven, with many cultural, historical links as the islands are our Ancestral lands and economic linkages. Of the 400,000 Pacific peoples in Aotearoa New Zealand, our family links are deep and intimate. The islands are our ancestral homelands. This Government has made it a priority to significantly lift New Zealand's strategic ambition and investment in the region, to building deeper relationships, and to doing more on priority regional issues such as health. This is a long term strategic focus, in line with New Zealand's enduring interests in the region. The Government is seeking lasting impact through enhancing capacity in Pacific countries for self-delivery on national and regional priorities. Pacific Reset & Pacific Overseas Health At the centre of this Government's Pacific Reset is a commitment to build deeper partnerships with Pacific countries. A core element of the Pacific Reset is an expansion of New Zealand's Pacific development programme, of which investment in health is a key component. Pacific Reset to me means more face to face engagement at all levels, not less. It's also growing NZ's understanding of Pacific people, our languages, cultures and our relationships. It is also about better understanding the historic context of our Pacific-Aotearoa relationships. Greater understanding provides an opportunity to redefine New Zealand's influence on, and relationship with the health of the people of the Pacific region. We want to ensure access to essential and quality health services so that Pacific people can achieve their potential, and to contribute to prosperity, safety, and stability in the region. As you know, health is not just a sector but a system that has links to the wider public sector and society. Improvements in Pacific health require a trained and capable workforce; reliable access to quality essential medicines and improved diagnostics; effective governance and management of the sector and adequate financing in line with increasing needs. It also requires an all-of-government approach and strong community engagement and awareness, to address the most binding constraints to a healthier region. In my view, it's giving space that empowers the local communities to be the authors of their own solutions, and delivering those solutions in their relevant Pacific languages. Understanding the relevant Pacific languages and the cultural context is essential in the fight for better health outcomes. New Zealand's total ODA appropriation in 2015-18 was NZ$1.7 billion. New Zealand's health focus for the Aid Programme is primarily the Pacific. Approximately NZ$127 million in investments were invested over the 2015-18 period. [This formed about 7.4% of our overall ODA allocation in the last triennium.] This investment covered three areas to improve health outcomes: Core health sector support including policy, governance, service provision to address the impact of NCDs, maternal and child health, and communicable diseases. Social infrastructure including housing, culture, sports and recreation. Strengthening access to clean drinking water and safe sanitation systems. Achieving the level of spending that is required to achieve improvements in health outcomes [through domestic resources alone] is unrealistic in many Pacific Islands countries. Even though Pacific countries have made large strides forward in increasing life expectancy, reducing infant mortality and reducing communicable diseases, additional sources of funding will be required to improve health indicators over the next 25 years. How will New Zealand Support This? New Zealand will support access to and improve quality of health services, including preventive measures that benefit the majority of the population, prevent downstream costs and make countries more resilient to extreme weather events or disease outbreaks. We will support governance of the health sector to ensure that appropriate budget allocations and investments by partner countries and development partners are made for basic health care. We will broaden our delivery beyond direct investment, and engage and influence through new delivery partners and institutions. We will consider wider contextual issues impacting on health such as changing technology, increasing connectivity and impacts of climate change. Climate Change Recently, our Prime Minister announced an increase to the global climate finance commitment to $300 million over four years, which is an increase of $100 million. This funding allocation will focus on practical action that will help Pacific countries adapt to climate change and build resilience. We recognise our neighbours in the Pacific region are uniquely vulnerable to the impacts of climate change. We want to support our Pacific neighbours to make the transition to a low carbon economy without hurting their existing economic base. We will stand with the Pacific to honour their desire to retain the Pacific's social and cultural identity and to continue to live in their own countries, where possible. We will work with regional partners and organisations to review migration policy to establish an immigration Pacific plan that recognises people displaced by climate change and global warming as a last resort. New Zealand Health Context In New Zealand, Pacific peoples have made good progress in many health areas over the past decade. More Pacific pre-schoolers are receiving B4 School Checks. Immunisation rates for Pacific children are amongst the highest, and there are innovative initiatives and services working well for Pacific communities. Despite positive progress in these specific areas, there are still major inequitable health outcomes for Pacific peoples. Many of the poor health outcomes for Pacific peoples have remained consistent over time, or have improved very little. As Minister for Pacific Peoples, I have asked and will continue to ask our Health officials, why it is the health outcomes for Pacific Aotearoa is at the bottom, when we all use the same health service. Rates of child obesity, ambulatory sensitive hospitalisations (ASH), psychological distress and cardiovascular disease prevalence remain very high when compared to the total New Zealand population. A large number of these areas of disparity have a strong link to treatment and prevention at a primary care level. Pacific peoples' poor health outcomes are inherently influenced by broader socioeconomic determinants such as employment, income, education and physical environments etc. This means GPs not only experience the direct impact of Pacific peoples' health issues, but also the influence of broader social determinants on people's health. Improving Pacific health is a priority and the Ministry of Health has made a specific commitment to achieving equitable health outcomes for Pacific peoples, particularly in increasing access to primary health care and workforce development. GP Visits Our Government is extending access to very low-cost GP visits to all Community Services Card holders – an estimated 540,000 people, making doctor visits approximately $20 to $30 cheaper for them. This means nearly 74,000 Pacific people are now eligible for very low cost fees in primary health care. In addition, Budget 2018 provides free doctor's visits for under-14s for both health and injury-related visits. Health Workforce Development Fund We also recently announced the Health Workforce Development Fund, to invest in innovative workforce development and training initiatives that meet future health needs. According to Health Workforce New Zealand (HWFNZ), in 2016, there were 69 Pacific doctors working in general practice. The Ministry is committed to developing the Pacific health workforce, particularly in primary health care, including general practice. It is hugely important that we have a strong, skilled and sustainable Pacific health workforce moving forward. This year over 150 Pacific health scholarships were offered to meet future health needs. Over 100 of these scholarships were awarded to students studying medicine and dentistry, or nursing and midwifery, covering over $790,000 worth of fees. I have a specific focus to grow Pacific leadership at all levels, including the Health Sector. I'm pleased to say for the first time in the history of NZ, Pacific lead the Counties Manukau District Health Board with Chair Vui Mark Gosche and Chief Executive Fepulea'i Margie Apa, at the helm– both highly respected professionals. But they can't do it alone. We need all hands on deck . Moving Forward Similarly, it is the same for health challenges in our region. The aim of this Dialogue is to understand how we can all work together for more effective health delivery and outcomes in the Pacific through partnerships, between institutions, individuals and government departments. We know that there is a range of partnerships in health already, both formal and informal, between New Zealand agencies and individuals and Pacific nations. We need to understand what is working well, and what more can be done, to support and strengthen existing relationships, and to collaborate more broadly. Over the next two days, the Dialogue will address the fundamental Building Blocks of Health Systems: Leadership and Governance; Service Delivery; Access to Essential Medicines; and Health Workforce. We know that these themes, and the associated clinical issues and challenges in health outcomes, are of crucial interest to the Pacific nations and to New Zealand. But over this short time the main focus is not to try and come up with solutions for our challenges around these themes. The main focus is to build the dialogue between health leaders in New Zealand and in the Pacific, to establish a shared understanding of where we are at the moment, and how we can best work together from here on. So I wish you the very best for your Dialogue over the next two days, with many new partnerships formed, and existing warm relationships nourished and sustained. Kia kaha. No reira. Tena koutou katoa. Soifua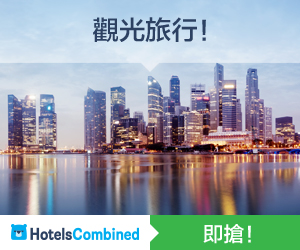 Opening remarks: There definitely has been a big change since I was up here last year. It is important to note that New Zealanders did vote for a change. They voted for the change in direction that we have by bringing the three parties together that now form the Government. And they were asking us to address those big issues around housing, around child poverty, around making sure we were protecting our environment better, and around supporting our regions. That is what the Government has been focussed on since coming in, and delivering on the changes that we promised to do. It's really important to remind ourselves that New Zealand is still in solid shape economically and in terms of our business environment. We're still at the top of the ease of doing business index; the fundamentals of our economy remain sound; we are still at the top of the transparency international ratings around our freedom from corruption; we have a relatively stable financial system. These things are important to me as the Minister of Finance, and ones that we will continue to keep our eye on. Just as is taking the approach that we have around fiscal management. And I'm not sure that I totally agree with the idea that my colleagues are banging down the door demanding that I get rid of those rules. The Government, and the Cabinet as a whole, are absolutely committed to them. Because we understand the legacy that we have of managing the books carefully for a small, open economy, susceptible to the shocks of the world – both natural and economic. And I will not take my eye off the ball from that at any point. In fact, a critical part of our wellbeing as a nation is ensuring that we continue to operate under careful fiscal management. We do have net debt tracking down towards 20% of GDP, as we promised. We did produce a Budget which has a strong surplus in it for this year, and growing surpluses. We do have unemployment tracking down towards 4%. Inflation is relatively stable, tracking towards 2% - the middle of the range. We saw excellent GDP growth for the last quarter – the best quarter in two years; 15 of 16 sectors growing well. So there is good data out there in the real economy. I've just spent a couple of days on the road with Kim Campbell (EMA). What I learned as we went through Whangarei and Rotorua, is that there remains good work being done in the regions. So we do have a situation where the economy is sound. But of course it's not without challenges, and I'm acutely aware of the importance of us establishing and strengthening our international ties. We can no longer rely on any one market, and nor should we. We must diversify what we send to the world and where we send it. That's why we were not only proud to put the CPTPP in place, but also get across the start line with the European Union FTA – an agreement that I think will be very significant for New Zealand over the coming years. That focus is absolutely critical for us in terms of developing our international connections. I'm aware from speaking to business people in this room both this morning and on previous days, that there is a growing concern around what is happening in China – tightening of credit, the order books not filling up from there. That's a message to all of us that we must continue to diversify the markets that we're exporting to. In the time remaining I want to focus on where we are heading. And I want to make one comment first about the question of the 'less hui and more doey'. The first thing is to say that, the reason we're undertaking the reviews we are is because this Government wants to face up to some really big challenges in our society – be it on mental health, be it on NCEA or the education system, be it on making sure we have a more modern monetary policy or a tax system that's fit for the middle part of the 21st Century. These are not reviews for reviews' sake; these are reviews to create the institutions and the policies that will allow our economy to thrive through the middle part of the 21st Century. And we want to work with you on it. Christopher Luxon is leading the Prime Minister's Business Advisory Council and we'll make some announcements very soon about the terms of reference and the membership. You can read about Christopher's thinking up to this point in the [Mood of the Boardroom] document. We want to work across the business sector to build on the work we're doing to create that economy that can face up to the rapid changes of the future of work. We've established our Future of Work Forum with business and unions to address the very issues that are in this report. Making sure that technology is adopted, making sure that we have the skills and the training in our workforce for the 21st Century. We're piloting a project right now with the New Zealand Manufacturers Network on a skills shift to start to retrain a whole workforce in a whole industry – because that's how we'll make sure we remain a profitable country and one where people can achieve their potential. We also do have an economic plan. It (Our Plan) is a document that outlines the direction we're going in: A more productive economy, built on research and development, a higher-skilled population, better international connections, and strong investment in infrastructure. We've made progress on all of those things in the year that we've been in Government. A more sustainable economy. And I do want to give some credit to James Shaw for the work that he's been leading in building a political and business consensus around our shift to a lower-carbon economy. This will only work if we're all together on that. And a more inclusive economy, where we do invest in the regions and we do give people, wherever they're from, a chance to participate in our society and achieve their potential. More productive, more sustainable, more inclusive. That's the economy that will lift our living standards and will contribute to wellbeing. That is the economy that I'm happy to be leading at the moment. Closing remarks: What we're focussing on is the plan for the foundations for a 21st Century economy. Our first Budget was very much about that – it was about making sure we kept to those Budget Responsibility Rules and made big and significant investments in the areas that the public wanted us to do so – health, education, housing – and reducing child poverty. We've done that and will keep working on those issues. But the future focus is around how do we lift the living standards and wellbeing of New Zealanders? And that means, for me, the four I's: Getting the institutions right – that's why we're doing the Tax Working Group review, that's why we're doing the Reserve Bank changes, that's why we're creating the new infrastructure entity that New Zealand needs to get a clearer pipeline and pathway for our building industry and those critical infrastructure assets The second I is investment: Making sure that we are getting investment going to the right parts of the economy. That's the Tax Working Group. It's also the creation of new financing and funding mechanisms like Special Purpose Vehicles. It's making sure we lift the role of savings and invest in infrastructure – world-class infrastructure for this city and for the regions of New Zealand. And it is on innovation: We have to be able to grasp the future of work positively. We've done a lot already from the transport plan, to KiwiBuild, to the child poverty reduction measures. But we acknowledge there's a lot more to do, and we look forward to working with you over the coming years to make that happen.
Thank you for the invitation to address your conference. It's great to be here. I want to begin by acknowledging the contribution that you make, every day, to the education of young people. I know that your job is one of the most challenging in New Zealand. But it is also one of the most important. You have a huge impact on all of our young people. Not only on the quality of their education. But on their personal character; their future employment prospects, and on their roles as leaders and active participants in our nation. Thank you for the difference that you are making. As we approach the first anniversary of our government taking office later this month, I welcome the chance to talk about what we've done, what we're doing, and what we hope to do in the future. But first, I'd like to talk a little about how we want to operate. We came into government with a clear commitment to doing things differently, and a big part of that is about doing things with, rather than to, people. For almost a decade those who have devoted their working lives to education have become very accustomed to having things done to them. That needed to change. Consultation had come to be seen as the opportunity to comment on decisions that had already been taken. That's no way to run an education system, much less a country. So today, I want to talk about partnership. About how working together can overcome challenges and allow us to reach new heights that cannot be achieved individually. About the vital importance of rebuilding trust between government and the teaching profession. About the power of collaboration when government not only says it is prepared to engage, but actively seeks out the views and expertise of trusted professionals. Yes, that means you! Our government's vision for education is very clear. We want a high quality public education system that provides all New Zealanders with lifelong learning opportunities so they all can develop their full potential, engage fully in society, be work-ready, and be able to lead rewarding and fulfilling lives. On becoming Minister one of the first things I wanted to address was the undervaluing and the devaluing of the teaching profession's thoughts and ideas when it came to education policy and decision-making. For some time now the teaching profession have been conditioned to feel that their only real opportunity to have any meaningful input into education policy is once every two or three years when collective agreement negotiations come around. We need a partnership that is deeper and more meaningful than that. That's going to require trust, compromise, and good faith on both sides. Our government recognises that you all have vast expertise and experience in how our education system can be improved for all our children and young people. That is why your organisation, along with your NZEI counterparts, is well represented in the reviews that we have underway as part of the Education Conversation. Some of you will have attended the May Summits where we kicked off the Education Conversation. At the Summits, we wanted people to lay the foundations for the next thirty years of education and learning in New Zealand. I said that once this foundation was completed we would, just like building a home, then add the walls, windows and roof of our new education house. Now, we are ready to begin our next phase of construction. Between now and December the ideas for change we have received throughout the Education Conversation on the various reviews will feed into recommendations to Cabinet. Then we'll hold more consultation with you, and others, before proceeding to implement the changes that New Zealand wants to see, and which are long overdue. Our approach isn't about tinkering around the edges. It's about tackling the big challenges and taking a much longer-term view. The reviews of the NCEA and Tomorrow's Schools are examples of battles the PPTA has been fighting for a very long time. We've listened, and we want to provide opportunities for you to help us co-design the answers. Co-design and collaboration is something that the teaching profession has been crying out for over a very long time. We're now offering you that opportunity. We won't get it right every time, and the changes that I've already made to the review process for the NCEA reflect the fact that we didn't get the model for the teaching profession's engagement right the first time and I'm sorry for that. The fact that we've now extended the timeframe and appointed a new professional advisory group for the NCEA review shows that our commitment to getting it right, to acting in a way that is genuinely collaborative, is very real. Collaboration takes time, but I'm absolutely confident that the outcomes we achieve by working together will be far stronger than if we continue to work in parallel to each other. I'd like to offer you some reassurance, however, that while we tackle the longer term challenges, we're also very committed to addressing the issues in the here and now. There were some things we had to act on immediately to fix our creaking education system. And we have. First and foremost on the list has been tackling the critical teacher shortage. Our government is committed to making teaching become one of the most highly valued and sought after careers there is. In my first few weeks as Minister of Education I flew to Auckland and met with principals and representatives of the PPTA and NZEI to identify the quickest things we could put in place to deal with teacher shortages. I knew we needed to move quickly, and I know we'll need to keep moving quickly for some time yet to get on top of a teacher shortage that has built up over the past decade. It will be clear to you all that we started in serious catch-up mode. That this issue has been ignored, left hanging, and neglected in previous years. In December, I announced a $9.5 million teacher supply package to support more graduates into permanent teaching positions, support experienced teachers back into the profession and recruit new graduates into teaching. Budget 2018 included $370 million for 1500 new teacher places by 2021 to meet population growth. We also trebled that initial investment in immediate teacher supply measures with an extra $20 million, and we will do more. So far we've: Funded over 1000 enrolments in the Teacher Education Refresh (TER) programme, removing cost barriers so teachers can stay in, or return to, teaching Approved almost 190 overseas relocation grants, making it easier for Kiwi teachers to return home and encouraging overseas teachers to teach here Expanded the Auckland Beginner Teachers programme to 60 places in 2018 and a further 60 in 2019 Increased the number of new teachers training through Teach First to 80 in 2018 and 2019 Made 300 teachers who started their teaching in 2018 eligible for the Voluntary Bonding Scheme to encourage them to work in decile 2 and 3 Auckland schools, and nationwide in some subjects and in Māori medium kura. We've also recently started an advertising campaign to attract to our shores a greater numbers of experienced teachers from overseas. It is hoped that we can recruit about 400 new teachers this way. I want to be clear at this point that I don't see relying on overseas recruitment as the ultimate solution to our teacher shortage. But recruiting new trainees, and equipping them with the skills they need, will take some time. A new ad campaign to promote teaching as a career is now underway. I've asked the Ministry to work in partnership with your representatives, and others, to develop a comprehensive, future-focused education workforce strategy. It will consider how to attract, recruit and retain the teachers we need to help every child achieve educational success within the public system. The first stage of this strategy will be completed by December. It will cover early learning, primary and secondary education, the learning support workforce, Māori medium and English medium and Māori language learning in all settings. It will be a first for New Zealand education. We know we have a huge challenge right in front of us when it comes to teacher supply, and for some schools, yes, it is reaching crisis point. The previous government oversaw a 40 percent reduction in the number of teacher trainees and we can't turn that around overnight. We've taken some immediate steps to plug immediate gaps, and we will do more. But we can't do it alone. We need your help. You are the best ambassadors for your profession. While I understand your frustration that things have reached this point, we won't turn it around, possibly ever, if the message our prospective future teachers get from today's teachers is that it's a profession not worth joining. As I ask you to commit to championing your profession, I'm giving you my commitment that our government will work with you to address the very legitimate issues that you've been raising, from the workload associated with NCEA through to the relentless focus on compliance. In almost every school visit I've undertaken over the past decade, one issue has been raised loud and clear – the state of our learning support system, or special education as it was previously known. My associate Minister Tracey Martin is as committed to fixing learning support as I am, and she's made it one of her major focuses. For too long, these children and young people have been poorly served by our education system, and the burden that a lack of funding in this area has placed on you as teachers has been completely unacceptable. Budget 2018, provided the biggest increase in learning support in over a decade. This funded around 1000 extra ORS places from next year. Teacher-aide funding got an extra $59.3 million. About 2,900 deaf and hard-of-hearing students and approximately 1,500 low-vision students got more help. And around 1,900 more children with high needs in early childhood education will now receive support each year. Another challenge we've taken immediate action to address is the run-down, over-crowded state of some of our school classrooms and facilities. We've funded new schools, more new classrooms, and classroom upgrades, and we're working on a 10-year plan to ensure that you all have the quality learning environments you deserve. In early childhood education, the first across-the-board rate increase in a decade provided a much needed funding boost. In the House, we're taking action on the issues that you've raised over the past decade where your voice was ignored. Charter Schools are being abolished. National standards have been abolished. The legislation passed by the last government that could've seen young people enrolled in online learning rather than school will be repealed. Just over two weeks ago we passed a law change to give you back your own professional regulatory body, the Teaching Council of Aotearoa New Zealand. From next year, you will once again elect the majority of the Council. It's a democratic voice that never should've been taken from you. More broadly, this government has been absolutely clear about what it thinks is important. Before we took office, and after, you told us what one of the biggest problems is that you face in trying to educate our children and young people actually was. It's that "P" word. No not that one. Not the one that got thousands needlessly evicted from their homes. No. The one you didn't hear a lot from the previous government. "Poverty." That's why too many of our kids turn up to school hungry. Too tired and too undernourished to learn. That's why too many of our kids living in damp, squalid rentals turn up at our hospitals – some of which we found are as rotting as the houses in which they live - with preventable illnesses rather than at turning up at school. That's why too many of our kids never settle in one school but are always moving, or being moved on. Never feeling they belong. Never having friends. Never feeling that that they are ever settled. That's why many parents can't afford school fees. Or the funding for that school trip that will give their kids the experiences that will feed their curiosity and their imagination. I'm telling you this because what it shows is that to give every kid the best education we can, to give them every opportunity we can, we won't do it by fixing education alone. That's why my good friend and colleague Jacinda Ardern and the government she leads is committed not just to building the world's best education system, but to making New Zealand the best place to be a child. That's why we announced a families package to lift 88,000 children out of poverty by 2021. By that date, the poorest 385,000 of our families will be receiving an extra $75 dollars on average. That package will cost $5.53 billion over five years. What does that mean for those families? It means help with the rent or the power bill, a coat or a pair of shoes to keep their kids warm and dry. It means dinner or lunch for many kids. Or a bit of extra money for that digital device, that school trip or that school uniform. It means more kids turning up at your schools well and feed, and with a place to call home - ready and able to learn. In a very real sense that money is an investment in education. Because it's funding to help many of our most needy kids get to the school gate in a fit state to learn in the first place. Did you know that about 42,000 children go to hospital every year with infectious and respiratory diseases that are largely the result of cold, damp, mouldy homes? You of all people don't have to imagine the impact on those children's learning. As a government, we have committed to help tens of thousands of Kiwi families to insulate their homes to keep our kids healthy and warm. Keeping more of our kids healthy and ready to learn is also why we are extending free GP visits and prescriptions to children under 14. An estimated 56,000 children will benefit from this change. It's also why we are expanding the nurses in schools programme to cover all public decile 4 secondary schools. That means an extra 24,000 students will have easy access to support, care and advice from a nurse at their school. We can do better as a country than having our children attend school from the back of a car seat. Or at best, from the bedroom of a motel. That's why we have all committed to building 100,000 affordable homes for New Zealand families and to building 6,400 new public houses for families in need. Why am I raising all of this? The funding for all these things, and we all agree they're important, come from the same limited funding pool. So let's come back to education. We do want to spend more on education. But we can't make up for nine years of educational and wider social neglect in one Budget, or even one term of government. I think all of you know that. I also think you all know that the needs of our lowest paid families, of our broken hospitals, of our failure of a mental health system, of those without homes, and those without hope are sadly, are every bit as great and must also be addressed. It's not about either or. It's not about education funding verses other funding. You know well-fed kids learn better. Healthy kids learn better. Kids with a home, with stability, with a family, a whānau and a community that can be there and support them, learn better. Kids accessing the disability support services or the mental health services they need learn better. We are spending more on education than any government ever before and we will spend even more over the coming months and years. But spending to improve the wellbeing of all our children and young people isn't just about spending on education. It's about boosting the incomes of low and middle income families, it includes pay equity settlements for our lowest paid workers, in education and elsewhere, it includes heath spending; housing spending and changing legislation to improve the rights of renting families. And much more besides. So, back to our partnership. I'm not asking you to bear with us as we address years of educational neglect and underfunding. You are bearing enough already. I'm not asking you to be patient either. Because being patient has never brought about change for those we both represent or those we both stand for. No. I'm asking you to do something much, much harder than either of those things. I'm asking you to work in partnership with us, and to rebuild your trust with government that has been so abused in recent years, as we together build the world's best education system for all our children and young people. That's hard mahi. It's the hard mahi of government. It means we have to make the hard choices, along with the easy ones. Let me be clear. The choices we have to make together are not between things we need to do and the things we don't. That would be easy. No. What we have to do is to choose between all the things that we need to do to fix our education system, and our society. We all know we can't do everything at once. So we need to decide what comes first; what comes next, and what comes after that? I know many of you are frustrated and want us to go faster. But let me tell you a secret. My cabinet colleagues and I also want a whole lot more. We, like you, are impatient for change. For partnerships to be enduring, both parties agree to share and to work together. That's what we are doing. Occasionally, compromises need to be made. Presently, that's what's being asked of us both. I don't always like having to do that. And I know you don't either. I can't say much, for obvious reasons, about the pay negotiations going on at the moment. But I was struck by a recent cartoon on them. It showed two striking teachers. One turns to the other and says, "Aren't you worried that, with all this industrial action the government could get voted out?" The other replies "Yes, so we've no time to loose have we?" Unlike the characters in the cartoon, I know that you're taking a longer term view than that. Because I know that you know that we won't fix this in the next two years. We're going to need to work together for longer than that to achieve the real and meaningful change that we're all committed to. In any relationship, there is the odd tiff. I'm okay about that. I will always defend the right of unions to take action on behalf of their members. But I'm asking you to try something different. Genuine collaboration. A new way of working together that gives the teaching profession a real and meaningful voice in the education decision-making process. For us in government, it means empowering you as a profession and letting go a little bit more. For you, it means thinking beyond the current pay negotiations and embracing a genuine opportunity to forge a new way of working together. When John F Kennedy decided America would go to the moon, he said America should do this, "not because it is easy, but because it is hard… because the goal organises and measures the best of American energy and skill." We're not going to the moon. Although I've been thinking lately that that's where some in the sector would like to send me. But together, we are doing something that's hard. That is, we have agreed to work, in partnership, to build the world's best education system for all our children and young people. That's a big, but achievable, goal. America didn't get to the moon in one year. But it got there. And, as unionists, you know that few efforts to advance the cause of working people, or our most marginalised, have ever been achieved in one day; one week, or one year. Our joint efforts for a better education system won't 'get there' in one year either. But I think we have shown, by our actions, and by our commitment to involving you, that we are determined to get there. New Zealand is on the cusp of huge educational change. All of us know we can do so much better than this. And, if we keep working together, we will get there. Thank you. For supporting our kids. For your support and your encouragement of us. And yes, for your criticism as well. We all want the same thing and all of it only makes our partnership stronger. I wish you well for the rest of your conference and look forward to working with you all in the months and years ahead.