NZ Beehive News / 新西兰国会快讯
Agriculture Minister Damien O'Connor travels to the United Arab Emirates this evening and then onto Egypt for meetings on trade, food security and agricultural technology. "Our relationship is growing with these important trading partners and my visit will be a chance to advocate for issues important to Kiwis, listen to Kiwi businesses operating there and grow the links between our economies even further," Damien O'Connor said. The United Arab Emirates is New Zealand's 11th largest trading partner, with two-way trade worth more than $3.7 billion for the year ending December 2018. "In Dubai I'm looking forward to going along to Gulfood, the world's largest food and beverage trade exhibition, to support New Zealand suppliers." Mr O'Connor will also meet with the Ministers of Economy, Climate Change and Environment and Food Security. While in Egypt, Mr O'Connor will meet with the Minister of Agriculture and Land Reclamation and the Minister of Trade and Industry, to discuss the diversification of our trade relationship as well as recent agriculture cooperation projects. "Egypt is New Zealand's second largest market in Africa with two-way trade worth more than $350 million a year, mostly in dairy and meat. "It's an important time for the New Zealand-Egypt relationship as this will be the first trade-focused ministerial visit since 2006." "Trade is crucial to our economies and so is ensuring that the benefits that come from trade are shared by all," Damien O'Connor said. Minister O'Connor is travelling from 17-22 February.
Foreign Affairs Minister Winston Peters says New Zealand has offered its condolences to the people and Government of India over a bomb attack in Jammu and Kashmir which led to a very large loss of life and heightened tensions in the region. "As a nation New Zealand has always condemned acts of terrorism and does so in this case. We express our support and solidarity for the Government of India at this difficult time as well as deep sympathy for those mourning," said Mr Peters. "New Zealand wishes to see peace in Jammu and Kashmir. For this reason we also call for dialogue between the relevant parties as the best step to help secure peace and stability," he said.
Iconic high country land will be better managed under changes that Land Information Minister Eugenie Sage announced consultation on today. Tenure review is a voluntary process where Crown pastoral land can be sold to a leaseholder and areas with high ecological and recreational value can be returned to full Crown ownership as conservation land. "Tenure review has seen some land protected but also large swathes, 353,000 ha, have been privatised and large areas intensively farmed or subdivided," Eugenie Sage said. "Ending tenure review and changing the regulatory system for high country pastoral leases is about thinking long term and the Crown working with leaseholders to achieve sustainable land and water management." With tenure review ending, the remaining Crown pastoral lease properties, currently 171 covering 1.2 million ha of Crown pastoral land, will continue to be managed under the regulatory system for Crown pastoral lands. The discussion document entitled "Enduring stewardship of Crown pastoral land" outlines proposed changes and seeks public comment. The changes include: Making decision-making by the Commissioner of Crown Lands more accountable and transparent. Providing more guidance and standards for the Commissioner's decisions on leaseholder applications for activities such as burning and forestry. Requiring the Commissioner to obtain expert advice and consult as necessary when considering applications for discretionary consents. Updating the fees and charges framework. Requiring regular reporting against a monitoring framework. "No changes are currently proposed to the system of setting rentals on pastoral leases," Eugenie Sage said. Proposed new outcomes for Crown pastoral land include: Ensuring that the natural landscapes, indigenous biodiversity, and cultural and heritage values are secured and safeguarded through the Crown's management of the land. Allowing for pastoral and non-pastoral activities that support economic resilience and local communities. Feedback is also being sought on how the Crown can better implement Treaty of Waitangi responsibilities regarding Crown pastoral land. After public consultation, the Government will develop and introduce legislation to amend the Land Act 1949 and the Crown Pastoral Land Act 1998. "The changes needed to implement a stronger stewardship regime for Crown pastoral land can only be achieved by changing the law, and in partnership with iwi, leaseholders who use the land, and the wider public," said Eugenie Sage. "It's vital we ensure that our high country pastoral leases are managed in the best interests of all New Zealanders, now and into the future. "This Government will stop privatisation of iconic landscapes that belong to New Zealanders and secure them for future generations." The consultation will be open for eight weeks until Friday 12 April 2019. Further information on how to make a submission and the discussion document can be found here: https://www.linz.govt.nz/CPLC
The Minister for Climate Change has congratulated The Warehouse Group on achieving carboNZero certification. "The Warehouse Group officially becoming net carbon neutral is a great achievement and I welcome the Group's commitment and contribution towards reducing New Zealand's greenhouse emissions," James Shaw said. "Achievements like this, and the leadership being shown by other members of the Climate Leaders Coalition, together with the Farming Leaders Group, iwi, and others is vital if we are to become a carbon neutral economy by 2050. "We are already feeling the effects of climate change, such as fires, floods, droughts and storms. "More and more New Zealanders are concerned about what we could face in the future if we don't take serious action to limit global warming. "That's having a growing influence on people's decisions across a range of activities. Businesses are aware that they need to be in sync with the increasing consumer awareness about climate change. "Our window of opportunity to limit the effects of climate change is closing but we still have time - if we act now. "So I congratulate all those New Zealanders; individuals, communities and organisations who are doing what they can do to help us on the path to carbon neutrality. "It helps keep me, as Climate Change Minister, and the Government focused on providing the institutional and legal framework through the Zero Carbon Bill to be passed into law this year," Mr Shaw said.
A new survey is allowing victims/survivors of crime to be heard, in their own words, about how our broken criminal justice system can be fixed, says Justice Minister Andrew Little. The survey has been developed by the Chief Victims Advisor to the Government, Dr Kim McGregor, and her steering group of victim advocates and academics. The findings of the survey will inform Dr McGregor's advice to the Government and the Hāpaitia te Oranga Tangata – Safe and Effective Justice programme. "Fixing the criminal justice system means putting victims and survivors at the heart of change. We must have fewer victims of crime, who are better supported. "We know that many victims feel let down by the current system, and that they find it difficult to navigate their way to justice and restoration. That's not good enough. We are working hard to learn from the lessons of the past. "I have asked Dr McGregor to lead this programme of work, and specifically to conduct this survey, so we can fix the system and ensure victims achieve justice without feeling re-victimised by the process," Andrew Little said. The Chief Victims Advisor, who will provide victim-centric recommendations, is an independent ministerial advisor appointed by, and accountable to, the Minister of Justice. Dr McGregor's role is to focus on identifying themes and areas for improvement for victims in the justice sector. "The survey is an opportunity for victims of crime to tell us their views on the criminal justice system, what works and what doesn't, and how they believe it can be improved," says Dr McGregor. "It is one strand of a wider range of initiatives underway to hear and respond to the voices of survivors in our communities. As well as the survey, I have hosted two pre-Summit forums and I hosted a panel on victims' issues at the Criminal Justice Summit. "Next steps include workshops and face-to-face meetings with victims around the country as I continue to gather information about gaps in the system and ideas for reform, so I can prepare my recommendations." The survey, which is available in English and Te Reo Māori, runs until Friday 1 March and can be found at https://www.safeandeffectivejustice.govt.nz/news/latest-news/victims-survey/
<% 'Display a random image Const maxID5 = 4 'Choose a value between 1 and 3, inclusive Randomize Timer Dim iValue5 iValue5 = Int(Rnd() * maxID5) + 1 %> <% If iValue5=1 Then %>
<% ElseIf iValue5=2 Then %>
<% ElseIf iValue5=3 Then %>
<% ElseIf iValue5=4 Then %>
<% End If %>
The Provincial Growth Fund is investing to step-up tourism, job opportunities and environmental sustainability in Methven, Regional Economic Development Minister Shane Jones has announced. The Provincial Growth Fund (PGF) will loan $7.5 million to support the development of the Opuke Thermal Pools and Spa complex in Methven to complement the neighbouring Mount Hutt Ski Field. "The Opuke Thermal Pools is a big boost for Methven and will help the local community, including accommodation and retail businesses, enjoy the benefits of tourism all year around and not only in the peak ski season," Shane Jones said. "Small communities like Methven are reliant on the tourism sector and investing to develop and nurture new enterprises will support sustained economic development in our regions. PGF support will lead to more sustained jobs for local people, making it easier for them and their whānau to stay in the area. An economic benefit study estimates that the project will create 120 jobs both directly and indirectly, and add an estimated $162 million to the area's economy over ten years. "The Provincial Growth Fund is creating jobs in the regions and investments like this one demonstrate the ability for Government to partner with the private sector to create new jobs for local people. The facility will be the first of its kind in New Zealand to be heated by solar power and will produce no emissions. "Support from the Provincial Growth Fund aligns with our objective of encouraging environmental sustainability, and exemplifies the work of local businesses and the community coming together to showcase their district to the world in a way that protects our natural environment. The Opuke development has been met with enthusiastic support from the entire community, including local government and surrounding businesses. "The Provincial Growth Fund is coming to the table to support a project which the community has shown us will make a big difference to their future economic prospects and aligns with the priorities of the wider Canterbury region. "As the gateway to the bustling Mount Hutt ski area, the Methven community have thought strategically about their future and how to unlock new economic opportunities. The Government is proud to get in behind the community to support this work," Shane Jones said.
Employment Minister Willie Jackson, along with Conservation Minister Eugenie Sage, today announced the launch of a new training programme targeting the Waiapu catchment, Ka Hao te Rangatahi. The programme is designed to develop young people's skills through conservation and erosion management. He Poutama Rangatahi (HPR) is supporting the programme as both HPR and Ka Hao share a strong focus on supporting rangatahi to be ready for real opportunities to work and contribute to their communities on the coast. "We're committed to equipping young people with the skills and tailored support to get into real and sustained jobs in their own communities. Ka Hao te Rangatahi does just that," Willie Jackson said. "This programme is an example of a community working together to deliver for local young people. It will enable these young people to thrive and become advocates for mana whenua, while they upskill for local employment options. The programme has been developed for 16 - 24 year olds who are not in employment, education or training and need tailored support to connect with employment. The HPR support includes resourcing a full-time pastoral care coordinator to work directly with the students and connect them with the right support. "The new programme is well supported by the Ruatoria/Waiapu community, and that enthusiasm is powerful," said Eugenie Sage. "Learning about the land and how to protect nature sets young people up with great skills and a stronger connection to both whenua and their community. "They will learn everything from fencing and operating farm machinery to pest management and protecting native birds and other wildlife in the Waiapu catchment. "Young people in the programme would also have the chance to develop skills such as getting a driver's license, te reo o te taiao and outdoor first aid," said Eugenie Sage. Based in Ruatoria/Waiapu the course content is delivered by Eastern Institute of Technology (EIT) tutors with additional content/support provided by the Department of Conservation, Ngā Whenua Rāhui, the Gisborne District Council and local community leaders, experts and employers.
A New Zealand-European Union Free Trade Agreement was top of mind in discussions today between Agriculture Minister Damien O'Connor and the EU's Commissioner for Agriculture and Rural Development Phil Hogan. Commissioner Hogan is in New Zealand this week to learn about our agriculture production systems. Minister O'Connor and Commissioner Hogan discussed a number of matters, including negotiations towards a New Zealand-EU FTA in the area of agriculture, and New Zealand's concerns about the EU and the UK's approach to post-Brexit Tariff Rate Quotas (TRQs). "New Zealand and the EU are close and natural partners and we both support and defend the rules-based trading system, and continue to work together on practical ways to confront shared challenges such as climate change," Damien O'Connor said. "There is strong bilateral trade worth nearly $22 billion a year, but there remains plenty of room to see this trade grow in both directions. "The Commissioner's visit provided a key opportunity to reinforce the importance of the New Zealand and EU relationship, and our mutual support towards ensuring the success of current negotiations towards the FTA." Mr Hogan will meet with the Primary Production Select Committee and members of the agriculture and horticulture industries, including a dairy farm visit and a horticulture field trip in Hawke's Bay. "Like the EU, New Zealand's agriculture policy priorities are focused on extracting more value from what we produce and moving to smarter, more sustainable food production systems," Damien O'Connor said. The EU is currently New Zealand's third largest trading partner. Mr Hogan also met with Minister for Trade and Export Growth and Minister for the Environment David Parker today.
Justice Patricia Courtney has been appointed a Judge of the Court of Appeal, Attorney-General David Parker announced today. Justice Courtney graduated with an LLB from the University of Auckland in 1982 and spent some time as an investigation officer with the Department of Trade and Industry before joining the firm of Heaney Jones and Mason as a staff solicitor in 1983. In 1986 Justice Courtney took up a role with McElroy Milne, becoming a partner in 1989. In 1992 Justice Courtney was one of the founding partners in the firm of McElroys, specialising in insurance law with particular expertise in professional negligence cases. She became the senior partner of McElroys in 1998. Justice Courtney was appointed a Judge of the High Court in 2004. The vacancy on the Court of Appeal was created by the appointment of Helen Winkelmann as chief justice and to the Supreme Court.
New data shows a significant drop in the number of people who were victims of crime in the past year. Police Minister Stuart Nash says the number of victimisations recorded by Police during 2018 fell by 2.7 per cent. "This means 7240 fewer people were victims of crime than the previous year," Mr Nash says. "One of the Coalition Government's top priorities is to improve the wellbeing of New Zealanders. There is a particular focus on community policing and on tackling organised crime, which is a driver of crimes such as burglary and assault. "The Police statistics for 2018 show the drop in victimisations involved 1393 fewer crimes against a person and 5847 fewer crimes against property. "This decline has been led by a drop of 4706 burglaries, representing a 6.8 per cent decrease. This is really pleasing given the invasive nature of the crime and its effect on people's feelings of safety in their own home. "Another pleasing result is 570 fewer robberies last year. After spiking to more than 4000 robberies in 2017, recorded robberies dropped by 14 per cent, following significant effort by Police and investment from Government to provide fog cannons and other prevention advice to at-risk shop owners. "But while the trend is heading the right way in these categories, there are still too many victims and families suffering the trauma and other effects of serious crime. "While there were 1000 fewer victims of assault, a fall of two per cent, Police recorded 119 more victims of sexual assault, an increase of two percent. Sexual assaults are internationally recognised as under-recorded and Police advise that the increased number may mean more victims are coming forward. "The addition of extra police over the coming years will further ensure people feel safe in their communities. Today an additional eighty new constables officially graduate from the Royal New Zealand Police College. "The graduation of Wing 323 means 1190 new frontline officers have been deployed around the country since the Coalition Government took office. I am also delighted with the diversity and range of skills of today's new graduates. The youngest is 18 years old and the oldest is 48. One third are women, 14 per cent are Maori, and they share at least 12 foreign languages between them. "I also want to pay special tribute to the 37 new constables who have just returned from supporting other emergency service personnel during the Tasman fires. After passing their final exams last week, they took their oaths as constables and headed to the South Island to assist with community safety and crime prevention efforts. It has been a brave and commendable introduction to their new career as frontline officers," Mr Nash says. *** More information about the Police victimisation statistics is here: http://www.police.govt.nz/about-us/publications-statistics/data-and-statistics/crime-statistics-publications And a snapshot page Crime at a Glance is attached
Minister of Foreign Affairs. Remarks at the Chinese New Year parliamentary event Good evening Sun Nin Fai Lok Xīn Nián Kuài Lè Tēnā koutou, tēnā koutou, tēnā koutou katoa. Let me acknowledge Her Excellency, Ms Wu Xi, Ambassador of the People's Republic of China; Mr Richard Leung, National President of the New Zealand Chinese Association; members of the diplomatic corps; Members of Parliament; and distinguished guests. Chinese New Year It is a pleasure to be here with you all today, celebrating the occasion of Chinese New Year. As we welcome the Year of the Pig, we should acknowledge the proud history of Chinese New Zealanders in this country. Across every aspect of our society, Chinese New Zealanders play their part – working hard for the prosperity of your families and communities. Cultural identity and wellbeing One of this Government's key priorities is to improve the wellbeing of all New Zealanders, and one of our key indicators of wellbeing is cultural identity. Cultural identity is central to the wellbeing of this country and its people, because the freedom to express our culture is the freedom to live true to ourselves. Seeing so many New Zealanders celebrating Chinese New Year together shows that we are moving in the right direction. But there is always more that we can do – and we will continue to do it together. China-New Zealand relations China matters to New Zealand. We have important political, economic, and cultural links, built on a foundation of historical and contemporary connections between our two peoples. China is an increasingly important regional and global actor, and our largest trading partner – with more possible through the upgrade of our Free Trade Agreement. The significant flow of tourists and students builds mutual understanding day by day. And this understanding is vital, given that our two countries are different in many ways: historically, culturally, politically, and vastly different in size. At times we disagree on issues that are important to both countries. But we still enjoy a very important and excellent relationship with China, in which we acknowledge differences, but view complementarities as opportunities. We work together constructively to pursue common goals, including on some of the most pressing global challenges of our times, such as climate change and strengthening rules-based global trade. And this is the spirit in which we will look to build cooperation in the Year of the Pig. Gōng Xǐ Fā Cái Gong Hay Fat Choy Nau mai, haere mai.
Nau mai. Haere mai. Tēnā koutou katoa. Warm greetings and welcome to you all. It's a big day for all of us who are committed to the future of vocational education in New Zealand. Today, I am going to talk to you about the need for fundamental reform. But before I get into details, some important context is needed. When the Coalition Government started reviewing our education system in late 2017, I said we wanted to build the world's best education system for people of all ages – from top to bottom. I also said that, to do that, we needed to collaborate across the system – with providers and educators, learners, employers and industry, Māori, iwi and communities. We need to collaborate to deliver on our government's clear vision for education. We believe that every New Zealander, wherever they live and whatever their background, deserves access to quality education and training throughout their lives, so they can realise their potential and participate fully in our economy and society. The world around us is changing rapidly and will continue to do so. Our education system needs to keep up. Our vocational education system – the reason we are here today – is a case in point. At a time when we're facing critical skill shortages, too many of our polytechnics and institutes of technology are going broke. The strong labour market is encouraging young people to move directly into the workforce rather than continue in formal education, and our system isn't geared up for the future economy, where re-training and up-skilling will be a regular feature of everyone's working life. It's time to reset the whole system and fundamentally rethink the way we view vocational education and training, and how it's delivered. We need to move from a system where educational institutions and on the job training compete with one another, to a system where on the job and provider-based learning is seamlessly integrated. We need to move away from the cycle that sees course delivery at institutes boom when the economic cycle turns down and then dive when the economy improves, while on the job training providers face the opposite cycle. Instead of our regional institutes of technology retrenching, cutting programmes, and closing campuses, we need them to expand access to consistently high-quality vocational education throughout the country. We need a model where businesses, industry, iwi and local government in every region play an active role in driving skills development. We need to shift from the current approach where they ask their local education providers: "what can you do for us?" to one where they say "this is what we want from you". We need a system of training and skills development that responds faster to global and national trends, so we can get people with the right skills into the right jobs much faster. Our thinking needs to shift from the idea that the ultimate goal of senior secondary schooling is to prepare young people for university to add a much greater focus on the career pathways of the two-thirds of school leavers who do not go on to study degrees. Our Government is committed to delivering a step change. Last year I instructed the TEC and the Ministry of Education to begin working with our polytechs, institutes of technology and the wider community to identify options for structural change, and to undertake a system review of vocational education. The Government has reflected deeply on the problems, as well as the opportunities, with the current system and we have come up with proposals that we think would tackle them decisively. The proposals go further than the early advice we received. We weren't convinced they were sufficient to drive the change the sector needs. We want a system where learners get good educational and employment outcomes from vocational education and training that responds to their needs. We know we need to do a better job serving the needs of Māori and Pacific people, who are too often under-represented and aren't getting the opportunity to gain the skills they need. We want a system that allows employers to recruit and develop the skilled, productive people their businesses need to thrive. We want those working in vocational education to collaborate to support people, communities and regions to flourish. And we want the system to adapt quickly to changes and to new educational models. In the future more people will change jobs and careers frequently over their working lives. Access to high-quality, responsive and flexible vocational education throughout their lives will improve their resilience and wellbeing, their employment security and life outcomes, and will help to reduce social inequities. Right now, our vocational education system falls well short of the Government's vision for the future. I acknowledge the hard work and smart thinking being done by people in the sector. But we all know the system works against innovation, responsiveness and collaboration, and its current structure stops it from realising anywhere near its full potential. That means learners, industry and employers across New Zealand are not being properly served. The change we are proposing has three main components: Our first proposal creates clearer roles for industry and providers In engagement during 2018, we heard from you that the vocational education system is too fragmented. It is difficult for organisations to collaborate, and for learners to move between or combine on-the-job and off-the-job education and training. The role of business is unclear and its ability to influence is inadequate. Despite the best efforts of many vocational education professionals and organisations, structural features of the current system drive them to compete over funding. New Zealand needs clear and complementary roles for all organisations in the vocational education system. We need a system in which industry and providers have strong, distinct roles. Each need to be positioned to act collaboratively to develop the skills that people and industries need to flourish. The system needs to draw more strongly both on industry expertise in setting expectations, providing leadership, and setting standards, and on provider expertise in delivering education and pastoral care. To achieve this, the Government's first proposal is to give industry an increased leadership role in vocational education and reshape ITOs into industry skills bodies that will focus in four key areas: One - skills leadership and coordinating industry efforts to plan for future skills needs, Two - setting standards and approving qualifications, for both on and off-job learning, Three - working with new 'Centres of Vocational Excellence' to support high-quality programmes and core curricula, and Four - advising the tertiary Education Commission (TEC) about purchasing decisions. ITOs would have the opportunity to apply to be recognised as Industry Skills Bodies. ITOs' role of supporting workplace learning and assessment for work-based vocational education would transfer to vocational education providers, and ITOs' current role purchasing provider-based courses for work-based trainees would transfer to the TEC. ITOs' existing advisory and brokerage functions could be located in a number of places in the reformed vocational education system, and the Government will gather feedback on this during public consultation. The Government acknowledges that the proposed changes would have an impact on ITOs. However, the risks of not making changes are also significant; disruption now will strengthen the vocational education system for the long term. We will work closely with ITOs to seek their input on designing the new system and manage the transition from ITOs to industry skills bodies. The second proposal is the establishment of a New Zealand Institute of Skills & Technology. The Government wants a vocational education system that delivers more for our regions, so that every learner has more, and better, choices in accessing quality vocational programmes and teaching where they live and work. We need a system that listens to what learners, businesses, industry and the wider community want and need, and delivers it for them, partnering with schools, employers, iwi, local Government and community groups. The Government's proposals would improve and extend regional access and responsiveness. Making the system more efficient, faster, and more flexible, as well as more embedded in regional labour markets, will mean better service for the regions. Our proposals would also create a system that makes the public vocational sector sustainable long term and, makes it much easier to grow course delivery at more locations. Under the status quo, most ITPs will increasingly come under considerable financial stress due to declining enrolments, high fixed costs, and funding that does not reflect their cost structures. At present, four of our 16 ITPs have commissioners in place and five others face a serious financial risk. This cannot continue. Without significant educational reform to first stabilise, and then position the ITP sector for growth, the range of vocational education options in some regions will continue to decline. Some existing ITP campuses would not be sustainable. The Government's proposal is to create a single New Zealand Institute of Skills & Technology that is distributed across a network to offer high-quality vocational education throughout New Zealand. It would transform the current regional network of 16 ITPs into regional campuses of the new nationwide institute. This new Institute will offer work-based as well as off-job learning, with the expectation over time that more delivery would resemble apprenticeships, where the learner, provider and employer collaborate to support a learner to combine training with work. Resources would be freed up to expand front-line, with programme and course design and back office functions distributed across the network. The size and scale of the new Institute would allow greater and faster improvements to provision nationwide. Instead of each campus being limited by what it can afford to deliver, it could leverage the resources of the whole Institute with a mix of face-to-face, online and blended learning. This will mean local communities and regions have more choice, and – thanks to the Industry Skills Bodies – more confidence that the skills vocational learners develop are the skills that the workforce needs. Many existing ITPs have special arrangements in the current network and consideration would need to be given as to how these would be translated into the new system. One example is the Southern Institute of Technology's offer to learners of zero fees or accommodation funding support. Many ITPs also have contracts, agreements and understandings with communities and stakeholders that need to be honoured throughout any transition. I want to be clear here, there will continue to be room for regional differentiation, and for a strong degree of regional influence. Each region of the New Zealand Institute would have a Regional Leadership Group to map out local skill requirements, link with local and regional development strategies, and to advise on what mix of courses should be offered in that region. The groups would include representatives from local communities, iwi, hapū, schools, industry and local government. By providing a mechanism for local, connected leadership, we intend to give local communities more say in the education and training that's on offer in their area. There could be more Regional Leadership Groups than there are current ITPs, putting the local back into the system. The Government envisages that the New Zealand Institute of Skills & Technology, and perhaps also wānanga, would host Centres of Vocational Excellence focused on areas of particular importance, e.g. agriculture. The proposed New Zealand Institute of Skills & Technology will also be a major of provider of international education, with the visibility and scale to have a bigger impact in the international market. And it will continue to deliver foundation and degree-level education as do the current ITPs – but as a much stronger and more efficiently designed nationwide institution. This is a big change and I know it will take time to process. All change comes with challenges, but the opportunities here are enormous and I encourage you to share our sense of urgency and vision for what the new Institute could be and do for New Zealand. Proposal three is for a unified funding system A single funding system is needed to replace two different funding systems that are drawing providers and industry apart. We need a funding system that draws them together. Creating one funding system for vocational education would ensure learners get the skills, experience and support they need to be successful, providers have the funding they need to be sustainable and to support our regions, and Industry Skills Bodies can fulfil their roles. The Government will work through the details of the new vocational education funding regime after consultation. We want to hear your ideas about how it could work, and what kind of incentives different arrangements might create. It's important to address what the proposed changes mean for learners. There would be a whole lot of improvements in their learning experience. If the proposals are adopted, learners will be able to move easily between education providers, and between on- and off-job training, all while gaining skills they can be confident will help them to succeed in work and life. But for now, nothing will change for learners due to the proposals. For 2019 and 2020 students are encouraged to enrol in ITPs as they normally would I want to assure all students that you can continue, with confidence, to enrol and study in quality-assured programmes across New Zealand. Any changes, post consultation, will be carefully managed to minimise the impact on current learners. They will be able to proceed with your study through any future change process. Course fees for 2019 won't change due to the proposed reforms. Local scholarships and fee support programmes that vocational education providers have committed to with their communities will remain. The Government's policy of a Fees-Free first year of tertiary education and training will continue. For international students in 2019 and 2020, they are encouraged to enrol in ITPs as they normally would. Existing courses and qualifications will continue. International students' visa status will not change, and all New Zealand qualifications will continue to be recognised internationally. I would encourage prospective students overseas to continue to apply to study at New Zealand vocational education providers with an assurance that the high quality of provision and range of courses currently on offer will continue. Agencies will be updating overseas stakeholders so they are aware that it's business as usual here. The Government sees a strong future for international education in New Zealand and remains committed to attracting and supporting international students seeking a quality education and developing the skills that New Zealand needs. I want to acknowledge the uncertainty staff in the sector have lived with over a number of years. We've seen major upheavals at TPP, Unitec, Northtec and at institutes around Wellington – and staff elsewhere are feeling the pinch. It is time to give them more certainty, with a clear vision of the future and a detailed plan of how to get there. The package of changes being proposed is significant. But the risks of not acting are also significant. We need to accept that disruption now will strengthen the vocational education system for the long term. We'll be working closely with education providers and ITOs to seek their input on designing the new system and managing the transition. And we'll ensure that change processes include robust and proactive support for employees whose jobs may be impacted by change. As part of the consultation process, agencies will be visiting ITPs and ITOs and discuss the proposed changes with them, including with staff, unions, management and learners. Contrary to some irresponsible claims that have been made in recent days, the government has no 'target' for job losses or redundancies. We want to work with those who may be affected to help them transition. We want to provide retraining and redeployment opportunities where someone's role has been changed or has disappeared. In fact that's one of the reasons we're doing these changes in the first place. Increasing numbers of New Zealanders across the economy are going to find their jobs changing or disappearing and we need to gear the system up to provide them with much more support to retrain and redeploy elsewhere. I'd like to say a few words about what our proposals mean for tangata whenua. A significant weakness in our current vocational system is that not all learners are getting the educational and employment outcomes they want and deserve. The system is overly complex, making it hard for first-time learners, particularly Māori, to achieve good outcomes. Our proposals seek to strengthen the influence Māori have over vocational education for their communities, through the proposed Regional Leadership Groups of the New Zealand Institute of Skills & Technology. These would aim to complement, with a strong local voice, the direct partnership between iwi Māori and the Crown. The Government would expect the proposed changes to be focused on delivering high-quality and relevant services to Māori, as individuals, whānau and iwi. The proposed new system also presents significant opportunities for wānanga. We will work through those changes carefully with wananga, recognising their unique role in our education system. The proposed changes to vocational education will be supported by a range of other work the Government is doing to create positive outcomes for learners and employers. We have already taken steps to make post-school education and training more accessible, with our fees free programme, which provides 2 years of free industry training and apprenticeships, or one year of free tertiary education. We also announced changes to allow greater use of micro-credentials to ensure our system is more accessible and responsive to business needs. We are also well down the track of developing a careers system that will be much more active and hands-on that the passive, fragmented and piecemeal system we have now. And we're busy modernising the schooling system through the reviews of Tomorrow's Schools and the NCEA. So, what can you expect to happen next? I acknowledge that the fundamental change being proposed may be stressful and disruptive. For this reason, the Government will consider all feedback received during consultation and then make decisions quickly on how to proceed – likely in May or June this year. Public announcements will follow shortly afterwards. We would aim to pass any new legislation during 2019 to enable a new institution to be technically in place from 1 January, 2020. This would occur through a technical merger of existing institutions, with the details depending on the final option adopted. Final changes will be phased to ensure that disruption is minimised, time is given for new capabilities to be put in place and that the continuing education of learners and trainees is not compromised. To close, the debate about the vocational education system has been simmering for some years. Over the past year, and in particular the last six months, the calls for change have grown steadily louder and, we know, the time to act is now. We cannot afford to let the skills gap continue to widen. Governments can't continue tinkering at the edges, or adding more layers of complexity and "band-aid solutions" to an already complex system. We need decisive action to safeguard New Zealand's skills pipeline and economic development for the future. The Government's proposals are both far-reaching and necessary. If adopted as proposed, they would fundamentally change the nature of the New Zealand vocational education system. This is a once-in-a-generation chance to help design the world class vocational education system that New Zealanders need and deserve – a system that will work for everyone, with strong industry leadership, sustainable ITP campuses, strengthened provision of education in the regions, and flexible funding that can adjust to the changing needs of employers, the economy and learners. I encourage every New Zealander to participate in this consultation process and share your views about how New Zealand can build a vocational education system that we, as a country, can be proud of. Tēnā koutou, tēnā koutou, tēnā koutou katoa.
Fifteen months ago, in the Speech from the Throne, the Coalition Government outlined an ambitious programme designed to build a stronger and fairer country for all New Zealanders. Looking back over that time, we are proud of what has been achieved. There remains much to do. We have begun putting children and families at the heart of our programme, lifting family incomes, backing the regions, making doctors' visits more affordable, rebuilding hospitals and schools, and beginning the shift to an environmentally sustainable economy. As 2019 begins the economy is performing above expectations, with near historic low unemployment, and rising wages and targeted support through the Families' Package. It is a programme that represents the shared vision and priorities of three parties – Labour, New Zealand First and the Green Party – dedicated to acting in the best interests of all New Zealanders. Together the Speech from the Throne and the commitments in the Coalition agreement and confidence and supply agreement continue to underpin the Government's work programme. The Government has demonstrated a new kind of leadership, proving that it is possible to be responsible stewards of the economy, while advancing concepts like compassion and kindness. We have strong fundamentals and are well prepared, but we need to be realistic about the risks to the global economy. Now is the time to take the foundations we have and to build on them. Now is the time to ensure we not only build greater resilience into our economy, but that we modernise it too. That is what the Government's policy agenda for 2019 delivers. As we enter our second full year we continue to advance the Coalition Government's long- term blueprint for a better New Zealand built around three key themes: To build a productive, sustainable economy that works for everyone and is fit for the 21st Century. To improve the wellbeing of all New Zealanders and their families. To take a new approach to leadership, focussing on long term issues. New Zealand today has solid underlying economic fundamentals. The Coalition Government is on track to deliver better outcomes for all New Zealanders through more productive, sustainable and inclusive growth. Treasury forecasts GDP growth on average of about 3 per cent in the coming couple of years. We have begun to rebalance the economy away from its undue reliance on speculation and immigration. Net migration, previously a key driver of growth, has fallen by more than 20,000 from its peak in 2016. The property speculation market has cooled and this has resulted in a steadier housing market. We are ensuring New Zealanders are better off. Inflation remains low and steady. Wages are rising faster than the cost of living, but we acknowledge many New Zealanders are doing it tough. More families will benefit from the Government's Families Package as the Best Start payments are available for the first full year and full entitlement for the winter energy payments will be available for the first time. Raising the minimum wage means those hard- working Kiwis on the lowest incomes will share more in our growth. Unemployment of 4.3 per cent is the second lowest in a decade, and it is forecast to remain at this low level. But while hiring intentions point to continued strength in the labour market in 2019, the market overall remains tight and some firms are facing challenges in finding both skilled and unskilled workers. There are economic risks though from beyond our shores. The IMF is warning of an increased risk of a decline in global growth amid international trade tensions, a further slowing in China and the uncertainty caused by Brexit. Global trade growth has eased, with rising trade protectionism having adverse effects on confidence and investment plans around the world. The Coalition Government is acutely aware of the risks posed by the global economy, and the need to ensure we are well prepared to withstand global uncertainty. The Government's agenda ensures the country is well positioned to navigate these headwinds. For example, to help safeguard New Zealand against any risks we are continuing to progress an ambitious trade agenda that will benefit all New Zealanders. Careful management of the government books also helps provide a buffer against any external shocks. We are meeting the Budget Responsibility Rules, which show that a healthy fiscal surplus is being maintained and net debt – which peaked at over 25 per cent under the previous Government is now forecast to be down to 19 per cent of GDP by 2021/22 - is being reliably managed. Our prudent supervision of the books provides us with the ability to make important investments in vital public services and aging infrastructure. This has been recognised by the rating agencies with S&P recently delivering their strongest assessment on New Zealand since September 2011, upgrading their outlook on New Zealand's AA foreign and AA+ local currency credit ratings up to 'positive' from 'stable'. The work of this Government is split into three key themes: a growing economy, the wellbeing of New Zealanders and their families, and the type of leadership we are committed to providing. Each theme is underpinned by four priorities, which this year will continue to provide the focus for our policy and legislative programme. The Coalition Government wants this country to be smarter in how we work. The aim is an economy that produces and exports higher value goods and that makes sure that all New Zealanders share in the rewards of economic growth. That is why the first priority of our economic theme is to grow and share more fairly New Zealand's prosperity. While wages overall are growing, inequality in incomes persists. The bottom 40 per cent of households earn only around 20 per cent of income, and hold five per cent or less of household wealth. Last year the Families Package came into effect and by the time it is fully implemented in 2021 it will boost the incomes of 385,000 families by $75 a week. This year we will continue focussing on creating jobs and growing incomes. In April the minimum wage will rise to $17.70 an hour to ensure 209,200 workers and their families benefit from the growing economy. This is another step towards a $20 an hour minimum wage from April 2021. The Coalition Government will also pass the Equal Pay Act this year to address historic inequities in pay for women, and will consider the recommendations of the Fair Pay Agreement Working Group, which was set up as part of our commitment to improving the incomes and working conditions of those New Zealanders who earn the least. We will be addressing structural issues in our tax and welfare systems. The Tax Working Group, set up to improve the structure, fairness, and balance of the tax system, has delivered its final report. It will be released on 21 February, and the Government will respond in April. Independent experts have also been looking at reform of the welfare system, with the broad objective of reducing inequalities by ensuring all New Zealanders have an adequate income and standard of living. The report of this Welfare Expert Advisory Group is due shortly and we will carefully consider their recommendations. We will continue improving the competitiveness and productivity of our economy, by progressing the Reserve Bank Act review, the second phase of reforms to the Overseas Investment Act regime, competition law reform, and regulatory reform of insurance contracts and responding to the recent Reserve Bank of New Zealand and Financial Markets Authority reports on conduct and culture in the banking and life insurance industries. A review of retail electricity pricing will report back this year with options for reform. The Government is committed to affordable power for families and these options will be a step towards that goal. The Coalition Government will further stimulate economic growth through the introduction of a research and development tax credit in April, aimed at lifting research and development expenditure. The 15 per cent tax credit will benefit an estimated 2,000 businesses and the wider economy by spurring innovation and fostering new ideas. A sustainable, clean transport system is essential to supporting a more modern and growing economy. This year our $4 billion package in public transport, rapid transit and rail will continue to be advanced. We will also complete the Future of Rail review to provide a new vision for rail over the next decade and beyond, and partner with local government to invest $1.4 billion to make more local roads and state highways safer through the Safe Network Programme. We will keep working to modernise transport services in Auckland, by progressing rail from Māngere to the inner city, to give our largest city a world-class, environmentally friendly transport network. Central government and Auckland Council will maintain their joint efforts to provide vital transport infrastructure through the Auckland Transport Alignment Project. And we also expect to make further headway on the Hamilton to Auckland commuter rail project and to investigate other regional rail opportunities. As part of our commitment to industries that contribute significantly to the economy, the Coalition Government will ensure that the future of the racing industry is secured so that it can flourish. After a ministerial advisory committee reports at the end of February on the Messara Report, the Cabinet will consider legislation to modernise the industry. Our economic theme's second priority, supporting thriving, sustainable regions, will see us continue to work this year with the regions to help them succeed. The Provincial Growth Fund, one of Labour and New Zealand First's coalition agreement commitments, is a game changer for long-neglected parts of New Zealand. It is helping to boost regional economies through the fund's $3 billion investment in new jobs and opportunities. Currently, the Provincial Growth Fund is investing in 166 projects at a cost of $700 million so far. It is estimated more than 10,000 jobs will be created by these projects. We will continue to implement our One Billion Trees programme, which is supported by the Provincial Growth Fund. In addition to protecting the environment and mitigating climate change, this programme has other important objectives such as creating jobs, optimising land use and supporting Māori aspirations. The Coalition Government will continue investing in extending the reach of fast broadband to those on farms and more remote parts. And a recently announced initiative to improve internet connectivity for marae and rural areas will start to be given effect to this year. Reliable transport routes are critical in our regions, some of which are hampered by difficult terrain. Under the 2018-21 National Land Transport Programme, our neglected regional roads are receiving $5.8 billion of funding over three years, a $600 million increase compared to the last Government. A further $300 million is being invested in other regional transport projects to create new economic opportunities and make travelling safer. The working group on the Upper North Island supply chain strategy will report back to the Government this year on priorities for investment in rail, roads, ports and other supporting infrastructure over the next 30 years. This report will inform decision-making on the infrastructure needed to support growth in the wider Auckland-Northland region, the country's most populous. We will continue to pursue the eradication of Mycoplasma bovis. It is critical that we deal effectively with this devastating disease and protect the productivity of the country's vital beef and dairy sectors. In the wake of this issue, the Government will continue its efforts to overhaul New Zealand's biosecurity legislative settings to ensure they are fit for purpose. The third priority in the Coalition Government's economic toolbox is to govern responsibly with a broader measure of success. This year we will continue to manage the books in accordance with our Budget Responsibility Rules. As described above, these rules help to cushion us against any international uncertainty. The rules mean that we will continue to meet our debt, spending and surplus targets. A key focus this year will be the first wellbeing Budget in May. The objective of the wellbeing Budget is to put people at the heart of government decisions. Economic growth, as important as it is, will not alone guarantee improvements to New Zealanders' living standards. We want to take a broader approach that uses the full range of factors that affect the quality of people's lives. We want to ensure the Government is measuring what matters to New Zealanders. It also ensures we are targeting taxpayers' money to where it will have the greatest benefit. The wellbeing Budget will require Ministers and departments to change their thinking away from appropriations and outputs, toward outcomes for New Zealanders. For the first time, they will have to work together to show that their Budget bids lead to intergenerational benefits. It introduces new ways of setting targets and tracking the progress of our country based on what enables us to live fulfilling lives – our material wealth; our capability as individuals, families and communities; the health of our environment; and the strength of our communities. With this in mind, the five Budget priorities this year are at the heart of embedding a wellbeing focus. They are: create opportunities for transitioning to a sustainable low emissions economy; lifting Māori and Pacific incomes, skills and opportunities; supporting a thriving nation in the digital age through innovation; reducing child poverty, improving child and youth wellbeing, including addressing family violence; and supporting mental wellbeing for all New Zealanders, particularly those under 24. Options to reform the State Sector Act and the Public Finance Act will also be advanced to embed the wellbeing approach into the policy process and machinery of government. The fourth priority underpinning our economic theme is the transition to a clean, green and carbon neutral New Zealand. A key policy priority will be to support a just transition for workers in industries that need to reduce emissions. Initiatives will continue to be developed to support the creation of jobs in sectors that are carbon-free or carbon sinks, such as forestry. The Coalition Government is part of a global consensus that ranks climate change as the greatest environmental challenge facing the planet. There is a pressing need to cut our emissions of greenhouse gases, or warming will disrupt the climate which our primary industries depend upon, and sea-level rise will affect our coastal communities as well as other profound changes. As part of the confidence and supply agreement, this Government will introduce legislation to set a target of a net zero carbon emissions economy by 2050, with legally binding emissions reduction targets and a framework for establishing carbon budgets to keep New Zealand on track to this goal. An independent Climate Commission will be established to provide advice, focusing on policy development and initiatives in transport, energy and primary industries. We recognise the need to take tangible action now to meet the challenge of climate change so we will also progress work to lower the emissions of our transport fleet, consider including agriculture into the ETS framework and develop options to assist in meeting our renewable electricity target. The Government will also stimulate new private sector investment in low-emissions industries through the newly established Green Investment Finance Limited, with $100 million start-up capital. More and more investment dollars globally are looking for clean, sustainable ventures to invest in. We want New Zealand to attract its share of that investment capital. The fund will also provide businesses with a pathway to being part of efforts to confront the greatest environmental challenge facing the planet. This ambitious plan to take real action on climate change will involve all New Zealanders. This Government will act as a role model, showing leadership by requiring state-owned enterprises and other government organisations to pursue low-carbon options and technologies, including electric vehicles for government fleets. The Government will continue to progress measures that tackle the other environmental challenges that we face. We are increasing the area of land that is subject to pest control to better protect our native forests and wildlife. We are also focussed on improving the quality of our waterways and this year will progress a freshwater National Policy Statement and National Environment Standard. Cabinet will also consider options to resolve outstanding issues around marine protection for Rangitahua/the Kermadecs, and additional waste minimisation initiatives. The Government will also advance public consultation on our objective of no new mines on conservation land. From 1 July supermarkets and other retailers are required to stop supplying single-use plastic bags. They are an environmental menace and too often end up polluting our oceans with disastrous consequences for marine life. The Government will also continue to advance proposals to ensure the sustainability of our fisheries. The work on our plan's second theme, improving the wellbeing of New Zealanders and their families, is also supported by four priorities. The first of these is to ensure everyone, who is able to, is earning, learning, caring or volunteering. The Coalition Government believes that everyone should have the opportunity to contribute to their communities in ways that are meaningful to them. We see economic growth as fundamental to social inclusion, and social inclusion as a contributor to economic growth. Employment in New Zealand continues to be strong. The number of people working has reached an all-time high, and unemployment has fallen to historic lows. Today there are 75,000 more people in work than when we came into Government. But there is more to do to reduce the number of our young people not in employment, education or training, especially those who leave school with negligible or no qualifications. This year we will continue to expand Mana in Mahi, an innovative training scheme for 18-24 year olds under which wage subsidies are paid to enable employers to take on apprentices. Alongside this, we will implement changes to ensure that our immigration system recognises that different regions needs different skills. We will work with industry, and education providers in our regions to ensure that we back kiwi workers and use immigration to support local communities. An important focus will also be ensuring our education system is better prepared for the disruption we are facing from increasing uptake from technology and climate change. Access to training and retraining opportunities where the skills provided are directly linked to the needs of the economy will be of even greater importance. We remain committed to further investments in education and to reducing the cost burden and barriers for New Zealanders seeking to train, retrain or upskill. The Government will also be advancing reforms to the vocational sector to arrest the declining state of the industry and also better position the sector to meet New Zealand's skill needs for the future. We will continue to work with business and union leaders through the Future of Work Tripartite Forum to develop future options to deal with the challenges in this area. Early learning will be an area of focus in 2019. A draft plan, He taonga te tamaiti, sets the direction for the next 10 years and is open for consultation until March. The plan provides a vision that puts the focus back on quality, and ensures we are meeting the needs of all children and their families and whanau. The Tomorrow's Schools Independent Taskforce has proposed far-reaching changes in the way our schools, are run, governed, and managed. Students, parents and educators have the opportunity to provide feedback until the beginning of April and we will make any decisions mid-year. The second priority driving our efforts to improve wellbeing is supporting safer, healthier, more connected communities. We are building a nation where people feel healthy, safe, and happy in their homes and wider communities, by improving access to affordable, quality healthcare, overhauling our mental health services and reducing crime. Since coming to office the Coalition Government has made the cost of visiting the doctor much cheaper for nearly 600,000 New Zealanders, and we will continue to look at ways of making cost less of a barrier. On 1 December last year up to 540,000 Community Services Card holders saw the cost of visiting the doctor fall by an average of $20-$30. And 56,000 13-year-olds became eligible for free primary care. Protecting the health of New Zealanders by improving the standard of drinking water is being accorded urgency. Following the inquiry into the Havelock North gastro outbreak, we resolved to work with councils to ensure water in New Zealand is supplied safely. This year we will pass the Health (Drinking Water) Amendment Bill, which is a step toward providing safer water supplies. Mental health issues in New Zealand are a formidable challenge. A distressing number of young Kiwis struggle with anxiety and depression, which too often tragically ends in suicide. That is why addressing mental health is a Budget priority this year. Last November the Government received the report of the Inquiry into Mental Health and Addiction, and we intend to release an initial response in the first quarter of the year. Further initiatives will be advanced through the Budget process. In 2019 we will also develop a regulatory framework for medical marijuana and continue to develop details to support a referendum on cannabis reform. Finally, a wide-ranging review of New Zealand's health and disability system, designed to future-proof services, began last year and will provide an interim report by July. There will be stronger focus on what works in crime prevention and rehabilitation. We will work hard to tackle organised crime which is a major cause of harm in the community. It is a driver of crimes such as family harm, robberies, and supplying and dealing drugs. At the same time combating suppliers and dealers, our approach to drugs will recognise more clearly that, for many users, treatment programmes are the best way forward to reduce the pain and cost that too many suffer as a result of drug abuse. Some 7,000 fewer people were victims of crime in the year to last October. One of the most effective crime prevention tools is the visibility of Police in the community, so we are striving toward recruiting 1,800 additional sworn officers who will further safeguard our communities. We expect to have almost 40 per cent of the new officers in place by the end of the 2018/19 year. A national strategy on eliminating family and sexual violence will be released to guide us in tackling these devastating and persistent problems. We have created a dedicated agency to drive a whole-of-government transformation of the family violence and sexual violence system. The Coalition Government will this year announce initiatives aimed at improving New Zealand's criminal justice system, moving away from American-style mega-prisons and approaches towards smarter ways to get offenders the services and support they need to come out of prison less likely to reoffend. We have had success already, reducing the prison population down below 10,000 which it had exceeded in recent times. Our third wellbeing priority is to ensure everyone has a warm, dry home. This government inherited a housing crisis which will take years to resolve. We have begun addressing the national shortfall of 70,000 homes that we faced on taking office, and putting in place measures to provide emergency housing for those who cannot afford rental accommodation. The Coalition Government strengthened the bright line test for taxing property speculators and introduced a ban on foreign buyers of residential homes. This year we will progress legislation to set up the Housing and Urban Development Authority, a new agency that will bring together land and the necessary infrastructure to increase the number of houses for New Zealanders. We are seven months into our Kiwibuild programme, with its bold 10-year target of 100,000 homes and already we have over 10,000 homes contracted and committed to be built. This year more first home buyers will be able to apply for a KiwiBuild home using the HomeStart grant and Welcome Home Loan because house price caps for new builds in areas outside the main centres are increasing by $50,000. The scourge of homelessness in New Zealand will be further addressed. We have housed 1,900 more families in public homes and we will continue this year. It will take a strenuous effort over many years to end a problem which our predecessors had neglected. There will be further increases in the number of public housing tenancies. And the Government will also make sure that adequate public housing, transitional housing and Housing First places are available for people in need during the winter months. Finally, we will continue to ensure New Zealanders have access to safe and healthy rentals. We will continue to support people to insulate their homes with the Warmer Kiwi Homes programme, building on the $6.9 million we have contributed to homeowners for 3,612 insulation retrofits. We will also reform the Residential Tenancies Act and implement the healthy homes standards. The Coalition Government's fourth wellbeing priority is a commitment to make New Zealand the best place in the world to be a child. We are lifting tens of thousands of children out of poverty and making New Zealand an even better place to grow up, and to raise a family. Now that the Child Poverty Act has passed with near unanimous parliamentary support, the Government Statistician will publish baseline rates of child poverty and we will confirm our short-term and 10-year child poverty reduction targets. Budget 2019 will see the first reporting on the expected impact of the Budget on child poverty, and we will have more robust survey data thanks to our investment in the Household Economic Survey conducted by Statistics NZ. In February next year we will be able to see the impact that this Government is having, including the impact of the Families Package, on the legislated child poverty measures. Later this year we will release the first strategy for improving the wellbeing of all children in New Zealand, particularly those in poverty and at greater risk of poor outcomes. As part of the confidence and supply agreement with the Green Party, the Government's Welfare Expert Advisory Group will deliver its recommendations to the Government on an overhaul of the welfare system to ensure it is accessible and fair to all New Zealanders, and the Government will respond to those recommendations. Alongside this we will continue our work to transform Work and Income to improve the service it provides to beneficiaries and create a more compassionate and caring approach. The Government that I lead is committed to building a better country that all New Zealanders can be proud of through modern, compassionate leadership that recognises the value of all our people. This theme has as its first priority an undertaking to deliver transparent, transformative and compassionate Government. We want to ensure our institutions continue to be free of corruption. It will be a source of pride for all New Zealanders that we have again been ranked as having one of the least corrupt public sectors and judiciaries in the world, according to the latest scorecard of the Corruption Perceptions Index. We are working to boost trust, transparency and participation in public services. From this month, Cabinet materials will be released proactively, so that people can see how we come to our decisions. Ministerial diaries will also be released proactively and published on the Beehive website, as part of our efforts to build trust and confidence in government and its decision makers. Last year, we undertook consultation into a shift in the way the Public Service operates. The aim is to break down the silos and barriers and make it easier to access services, and for it to work as one joined up system to tackle the big, complex challenges facing New Zealand. We will advance this by introducing a new Public Service law, to replace the 30-year-old State Sector Act. Issues of the past are being addressed. The Royal Commission into Historical Abuse in State Care and in the Care of Faith-Based Institutions will begin hearing evidence next month, and will take four years to complete its work. And we are continuing to prioritise the Pike River re-entry project with the next step being breaching of the 30-metre seal. A safe plan for re-entry and recovery has been progressed because the Coalition Government believes that it is the right thing to do. We have also made great progress speeding up the Canterbury recovery – we've invested $300 million to kick start the rebuild and solved thousands of outstanding EQC claims, and this year we want to continue the transition back to local leadership – giving Cantabrians power over their own future. The Government will continue to give older New Zealanders the dignity and security they deserve. As set down in the agreement between Labour and New Zealand First, this year we will continue to develop a new generation SuperGold card, along with other steps to provide a suite of entitlements and concessions. Combined with the new Positive Ageing Strategy we will continue to ensure that our more senior New Zealanders are given the attention from Government they deserve Our second priority under this theme is to build closer partnerships with Māori. We will continue this year to work towards a closer, more enduring relationship between Māori and the government by listening and working together, and taking concrete steps to improve services and outcomes for tangata whenua. Remaining Treaty of Waitangi claims are expected to be completed with those who wish to settle within the next three years. A new agency, Te Arawhiti: The Office for Māori Crown Relations, was launched in December. It will help facilitate the next step in our relationship with Maori - moving beyond the settlement of grievances into what it means to work together in true partnership. New initiatives will be progressed under the Budget 2019 priority of "lifting Māori and Pacific incomes and opportunities". The third priority in our commitment to making New Zealand proud is to value who we are as a country. The Coalition Government will continue its commitment to celebrating our stories and our history by ensuring there is more quality local broadcast content – made by New Zealanders, for New Zealanders – and by securing the future of Te Reo Māori. This year marks 250 years since the first encounters between Māori and Europeans. A national commemoration for all New Zealanders is taking place. Tuia – Encounters 250 will provide us with a better understanding of our distinctive heritage in the Pacific, traditional navigational history, and the foundations of our nation. We will continue to promote and support the arts in New Zealand, for the benefit of all New Zealanders, and to provide the means by which we can tell the stories that link our past and present. For example, the launch last year of the digital platform Te Tai Whakaea, means New Zealand's Treaty settlement stories can now be told more widely – stories that shape our modern identity as a nation. The fourth priority supporting the kind of government we want to be is to create an international reputation we can be proud of. New Zealand has a proud tradition of standing up on the world stage and upholding our special values – be it opposing nuclear testing in the Pacific, protesting apartheid in South Africa or demanding and also taking action to halt the catastrophic effects of climate change. That tradition continues under this Government. New Zealand recently ranked as first by the World Bank as one of the best places to do business and we continue to rank highly in Transparency International results. This year the Coalition Government will continue to take steps to implement its Pacific Reset policy, aimed at rebuilding New Zealand's standing in its Pacific neighbourhood, an area of high strategic significance to New Zealand. We have already announced extra staffing for the Ministry of Foreign Affairs and Trade's posts in the Pacific and an increase in development assistance for Pacific countries. New Zealand has a long and proud history of involvement in peacekeeping and peace support missions, as part of our commitment to the rules-based international order. Last year the Coalition Government extended deployments to Iraq and Afghanistan to June 2019 and September 2019 respectively. This year we will consider options for these and future contributions. This Government is continuing to build connections for our businesses, including small and medium enterprises, offshore, to increase prosperity. We will continue to make the case for collective action and multilateralism, and for trade barriers to be dismantled so that the benefits of trade are more evenly shared. With the Comprehensive and Progressive Agreement for Trans-Pacific Partnership (CPTPP) entering into force 65 per cent of New Zealand's exports are now covered by free trade agreements. This Government has also announced the completion of negotiations on an upgraded Closer Economic Partnership with Singapore, and we've secured regulatory continuity for New Zealand exports to the United Kingdom through veterinary and mutual recognition agreements. We are working to upgrade our free trade agreement with China, and hope to conclude the Regional Comprehensive Economic Partnership this year. We will also be pushing for additional, progressive free trade agreements to extend our coverage of exports and deliver benefits to all New Zealanders. New quality agreements, including with the European Union, the United Kingdom - when it is in a position to negotiate - the Pacific Alliance of Latin American countries, and Southeast Asian countries, can open up new overseas markets for our businesses and create more jobs at home. Alongside all of this, we are also working to ensure we share the benefits of trade with all New Zealanders, through our Trade for All agenda. The three parties that make up the Government believe in the potential of New Zealand. Despite signs of a troubled international outlook, New Zealand starts the year in an enviable position, relative to many. Our economic fundamentals are strong. More people are in work, earning more for the work they do. We have already begun rebuilding public services, and investing in the social issues that are holding other nations back. And we have a proven economic plan which stands as a buffer against external shocks. Over the course of the year, more will be put before this House than this statement outlines today. But everything we do will be designed to fit with Coalition Government's plan to improve the wellbeing of our people, and our environment, while building a stronger, fairer and more sustainable economy that works for all.
Good morning everyone. I want to start by thanking Kirk and his Business New Zealand team for the invitation. It's good to have this opportunity to join you as another year starts. While this is my first economic speech of 2019 here at home, there has been plenty happening internationally since the year kicked off. I want to reflect on some of that this morning, but before I do, I'd like to take stock of our economic and business landscape, set out some of the challenges we face here and in an international context, and then outline our Government's plan to address those over the coming year. First though, I want to take a moment to reflect on the events in Tasman. Twelve months after facing a cyclone, the rain in Tasman has been replaced with a fire that when I visited yesterday, was 22km in parameter, and covered 1900 hectares. It has led to the evacuation of hundreds of homes, and roughly 400 people. I have been in regular contact with our civil defence team, and evacuations are still happening as they try to predict where the wind movement may take the fire, all the while creating a parameter around it and using fire retardant to try and contain it from spreading across an area that is bone dry, and surrounded by forestry. I spoke to a few people who had been evacuated yesterday. They told me what it was like to evacuate with only a few hours warning. But they didn't dwell on that. Mostly they reflected back to me the amazing work being done by emergency services, MPI, council, civil defence and others. So many who I met yesterday were volunteers. One of the coordinators of the many helicopters hauling water over the fire for eleven hours at a time was from Feilding and had travelled through the night to get there. He also happened to be colleagues with my first cousin – it was a true New Zealand moment. Situations like this always reinforce to me something that you will intuitively know, we are a nation of extraordinary people. And I don't separate out situations like this as being a one off example of who we are. The traits we have as a nation are there 24/7, and in many fields of work. You see it in our social sector, our business community, and in our young and older citizens. The trick is to remember that, and for us as Government to bring together the many groups who want to tackle the big challenges we face regardless of which sector of our society that they may work within. We are not a nation of discrete compartments, so we should be facing our challenges together. And when it comes to the economy, and the business environment, there are challenges. There are also good reasons for us to be optimistic though. Last year I talked about the elephant in the room. Pleasingly, the elephant has gotten a little bit smaller in the past 12 months. Perhaps it got to know its company and decided it wasn't quite as scary as it first thought… Either way, it's pleasing progress and it is based on some strong fundamentals. Yesterday's employment data showed wages are growing and unemployment is at 4.3%, the second lowest in a decade. The lowest was of course last quarter, and we are confident that we'll reach our 4% target by the end of our term. Growth is relatively strong at around 3% and is forecast to stay close to that level in coming years. That looks particularly strong when compared to the IMF's recently released forecasts for advanced economies that predicts average growth of about 2% a year. Inflation is tracking at 1.9%, and food price inflation remains low. And it is encouraging that one of the Big Three rating agencies recently gave our economic and financial management the thumbs up. Standards & Poor's have revised its outlook on New Zealand's AA foreign and AA+ local currency credit ratings from 'stable' to 'positive' – its strongest verdict on New Zealand since September 2011. The latest Crown financial statements, released just yesterday, show that core Crown revenue and expenses are in decent shape and delivering a better than budgeted surplus. Running surpluses of course gives us the room to make important capital investments while keeping debt under control and importantly provides a buffer against external shocks and international headwinds. As you can see, on key economic measures the Government is delivering. There is good cause for the elephant shrinking. But there is a shift in mood globally. While global economic growth remains strong, it is beginning to slow. The IMF is projecting worldwide growth to ease from 3.7% in 2018 to 3.5% in 2019 due to rising trade tensions, political uncertainty and less stimulatory monetary and fiscal policy. As I mentioned earlier, advanced economies are forecast to grow at only 2% a year. The finger of blame for the slowdown in global trade growth is generally pointed at countries pursuing increasingly protectionist policies, which are naturally affecting confidence and investment plans. Trade tensions in the wake of tariffs imposed by the US on Chinese imports dented the strong growth seen in 2017. And the worry for us is that further reductions in Chinese exports could cause a material slowdown in its economy, with adverse effects for New Zealand exporters. And then there is Brexit. As all of you will have no doubt seen, the final form of Britain's exit from the European Union is yet to be decided. Clearly, the risk of a no-deal scenario remains high. There is a lot of uncertainty around what such a scenario would mean, and while we are doing our best to create a buffer through, for instance, our recently signed mutual recognition agreement, a no deal Brexit could still do harm to EU economies or disrupt financial markets. Political tensions are beginning to present serious risks to international institutions and the rules-based order that we rely on for security and prosperity. The World Trade Organisation, for example, and other multilateral organisations, are facing challenges to their legitimacy that undermine their effectiveness. At Davos, a significant conversation revolved around how we could ensure the reform of these institutions, whilst not seeing them blamed for the current political environment which, ultimately, they didn't cause. But where does all of that leave a country like New Zealand? We have strong fundamentals and are well prepared, but we need to be realistic that if the global economy slows, it will affect our economic growth. Now is then the time to take the foundations we have and to build on them. Now is the time to ensure we not only build greater resilience into our economy, but that we modernise it too. This is a message that we have been sharing for some time, but that I recently heard reinforced by the IMF executive director Christine Lagarde. We were at APEC in Papua New Guinea when I first heard her reiterate the message that policymakers need to make greater efforts to prepare for the slowdown, and that is a message we are heeding. That's why our economic plan includes the following key planks: Doubling down on trade and broadening our trading base to protect our exporters and economy Reform of skills and trade training to address long-term labour shortages and productivity gaps in the New Zealand economy, and to make sure we are prepared for ongoing automation and the future of work Changes to tax to make the system fairer Addressing our long-term infrastructure challenges Transitioning to a sustainable carbon-neutral economy And of course investment in wellbeing, because this is inextricably linked to our economic success too. Trade On trade, our experiences in the 1970s and early 1980s taught us there are no winners in trade protectionism. By taking an active role in WTO reform efforts and by committing ourselves to diversifying our export markets through new and upgraded free trade agreements, we are strengthening our safety net. At all the international forums I have spoken at in the last year I have made the case for the retention of an international rules-based trading system. I believe it's incredibly important that we continue to be a leading voice on this, in order to retain a system that allows New Zealand exporters fair access to international markets. With the CPTPP coming into force, 65% of our exports are now covered by FTA preferences which buttress and build on the WTO disciplines. The Pacific Alliance and RCEP are making steady progress. The upgrade of our agreement with China is ongoing and we are about to commence the same negotiations with ASEAN. But a top trade priority this year is a positive conclusion to the EU free trade negotiations and the launch of free trade talks with the UK in the event of Brexit occurring. On my recent trip to Europe I received assurances from the EU leadership of their desire to conclude an agreement by the end of this year. It's an ambitious plan, and one we will pursue whilst also being mindful of getting a quality deal. In the UK, Prime Minister Theresa May expressed her desire for New Zealand to be amongst the first nations they negotiate with, and for our part we made the case that given New Zealand's expertise in this space we would make a logical partner to establish a benchmark for a high quality model agreement for the UK. As importantly as the political assurances I received we also got positive backing from leading British business leaders for a high quality free trade deal as soon as practical after Brexit. And at home, we are working to rebuild the social licence for trade. The Trade for All Advisory Board will continue meeting this year to look at how our trade policy works with other economic policy to deliver the benefits of trade to all New Zealanders. Through this combination of trade and foreign policy initiatives we will strengthen our resilience to the risks we face from the uncertain global economy. Of course it is not just in the international scene that our economy faces challenges. Domestically we are seeing both short and longer-term issues that could constrain economic growth if left unaddressed. Education and training One such issue that the Government has big plans for in 2019 is around skills training. Whenever I talk to business I hear a recurring theme around skills training and the gap between what business needs and what our training organisations provide. Businesses are facing a constant struggle finding the people with the right skills at the right time to do the jobs that need to be done. Many of you here today have spoken to me about this issue. In the past our economy has been too reliant on buying skills through immigration. Immigration is vital, but we need to get the balance right. I want us to focus on how we can be better at growing the skills our economy needs. Without change, the challenge for businesses and Government is only going to increase. We know the future of work will look very different than it does today. A future when, by some estimates, a full one third of jobs in New Zealand are likely to be significantly affected by automation. That's a million jobs. For us as a government and you as a business community we cannot afford to let the skills gap continue to drift. We need to act now. The Coalition Government has already taken steps to make post-school education and training more accessible, with our fees free programme, which provides 2 years of free industry training and apprenticeships, or one year of free tertiary education. We also announced changes to allow greater use of micro-credentials to ensure our system is more accessible and responsive to business needs. My Business Advisory Council has also set skills as one of its key priorities. One of the ideas it has put forward which we are working through is how business themselves can take the lead in committing to reskilling their workforces. The Government has also done some deep thinking on reforms that are urgently needed to the vocational education system. The Minister of Education will next week announce proposals for consultation. They are far reaching. But we firmly believe they must be. We currently have a vocational education system that is in many cases, struggling. Take the building sector for example. We know we need more tradies and they are just not coming through fast enough. That's absolutely no reflection of the people who are involved in the sector – far from it. What it is, is a damning statement that the system has been left to drift, to muddle through. How is it, for example, that at a time when we're facing critical skill shortages, our polytechnics and institutes of technology are in many cases going broke? Over the last two years this Government has been forced to spend $100 million to bail out four polytechnics, and that is a pattern that started before we took office. That is not the sign of a healthy and sustainable sector. We need to move away from the cycle that sees course delivery at institutes boom when the economic cycle turns down and then dive when the economy improves, while on-the-job training providers face the opposite cycle. Instead of our regional polytechnics and institutes of technology retrenching, cutting programmes, and closing campuses, we need them to expand their course delivery throughout the country. We want a sector that meets the needs of our economy. But the current system faces three major structural issues we need to fix. It is not well coordinated or integrated. It is not easy for business to engage with and it delivers variable results across the country. We have a duplication of courses and lack of consistency across the sector. Many of the institutes face an issue of scale and insufficient capital to grow and respond. All of this is unsustainable. Here is our vision – I want the vocational training system to be the backbone of our productive economy, and of our regions. I want students and parents to proudly choose a career in the trades and I want businesses to have confidence that the system is flexible and preparing a workforce for the future of work. We need a model where businesses, iwi and local government in every region play an active role in driving skills development. We need a system of training and skills development that is more flexible and more nimble so we can get people with the rights skills into the right jobs much faster. As I mentioned, we will be putting out some significant ideas in this area in coming weeks. Alongside our education sector, you have a crucial role to play in this matter and I do look forward to hearing your response to what will be some big new ideas. But we haven't just looked to the education sector to upskill our workforce, we have also looked for ideas to support you directly. We are providing assistance in this regard through the Mana in Mahi training initiative, which provides a wage subsidy to businesses who employ as apprentices young New Zealanders who have been on a benefit for six months or more. This policy is constructive for both businesses and workers, linking employers who need labour with young people in need of a career path. I've met some of the young people in programmes like Mana in Mahi and He Poutama Rangatahi. They are our best salespeople for these types of initiatives. Recently in Kaikohe a young woman told me all her friends want to join the course she was on. She is learning and earning and it was, in her own words, better than the street. Especially since she had become a supervisor. Building a sustainable economy In addition to skills the Government will use 2019 to contend with bigger, longer-term trends that will have a transformational affect on our economy. As I have said before, climate change is the defining issue of my generation. We know that we all have to adapt now to avoid catastrophe for the generations to come. We have a plan for a just transition to a low-emissions economy based on a more sustainable growth model. We want to ensure that this transition is phased and signalled early to give businesses and workers certainty and flexibility. The Government will soon announce plans for legislation to establish an enduring institutional framework for managing the long-term transition to a low-emissions economy. This legislation will contain legally binding emissions' reduction targets and it will see the establishment of an independent Climate Change Commission, which will recommend emissions reduction budgets and provide advice on policy development and initiatives in transport, energy and primary industries. The Government's Just Transition work programme will assist New Zealand to successfully transition to a low-emissions economy. The work programme includes looking at energy, regional economic development and workforce planning. It has a strong connection to education and skills development to create new jobs. A Just Transition Summit in May this year will kick-start a national conversation about what the Just Transition means for New Zealand. But it won't just be a local conversation. We will be testing ideas that the world is interested in too. The conversations I had in bilateral meetings and conferences increasingly demonstrated to me that the world is not only looking for ideas, it is hunting for them. And New Zealand is on its list. We recently announced a $100 million capital injection to New Zealand Green Investment Finance Ltd to stimulate new private sector investment in low-emissions industries. More and more investment dollars globally are looking for clean, sustainable ventures to invest in. New Zealand Green Investment Finance Ltd positions New Zealand to attract its share of that investment capital, and will provide businesses with a pathway to being part of efforts to confront the greatest challenge facing the planet. Another issue currently confronting the Government is inequality, and our commitment to bring fairness into our tax system. We have long foreshadowed that we will deliver this year a response to the Tax Working Group. There has been a lot of speculation on this topic of late, some of it feverish and not always accurate. But my message to you this morning is succinct. Yes, we have received the report of the Tax Working Group and, as we have shared publicly, it will be released on Thursday 21 February. That report is now being pored over by officials, and discussed with Coalition and Confidence and Supply partners. Our plan is for the Finance and Revenue ministers to release the Coalition Government's full response to the report in April. Importantly though, the Working Group's report will be shared with the public. There will be time for everyone to see that work, to debate what they have said and to share views. Anything we subsequently decide will also go through a consultation process before legislation and ultimately will be put to voters at the next election before it comes into force. As we enter into a period of discussion and debate, I hope it's guided by the overriding goal of fairness, and building an economy and system that works in the best interest of New Zealand and its people. The Wellbeing budget Finally though, a few words on what has become a significant topic of debate and discussion internationally. In fact I saw just yesterday the issue of wellbeing economics being discussed in a Swedish newspaper. I can't tell you what it said but I am sure it was eminently sensible. Our starting point for the Wellbeing Budget is that while economic growth is important, it alone does not guarantee improvements to New Zealanders' living standards. We want to take a much broader approach that uses the full range of factors that affect the quality of people's lives. So there will be measures that track the progress of our country based on what enables people to live fulfilling lives – things like material wealth; our capability as individuals, families and communities; and the health of our environment, such as the cleanliness of rivers. We can all agree that New Zealand has seen solid rates of GDP growth over the past few years, and of course no one is suggesting we get rid of this indicator. But we also need to ask questions about the quality of that growth. An everyday New Zealander - hearing of the "rock star economy" while their housing costs are skyrocketing, or they can't afford to send their kids to school with a proper lunch or their mental health is strained - tends to have their faith in the system and in institutions undermined. So embedding wellbeing will require us to shift to a wider definition of success for our country, one that incorporates not just the health of our finances but also our natural resources, people, and communities. It will represent a shift away from government departments thinking of their Budget bids in terms of their own appropriations, towards a focus on the outcomes they can achieve in collaboration with others. All Ministers and departments have been asked to consider what they can contribute to the delivery of each of the Budget priorities. This in itself is different and was the source of great interest when I was at Davos. While deep reform will take time, the Government has already made significant strides. Treasury has created the Living Standards Framework, we are reforming the way the state sector works to give effect to a more collaborative way of working, and we will amend the Public Finance Act so that priorities around wellbeing are set each Budget. We are giving effect to the new approach in this year's Budget. The five Budget priorities this year are: To create opportunities for transitioning to a sustainable low emissions economy; Lifting Maori and Pacific incomes and opportunities; Supporting a thriving nation in the digital age through innovation; Reducing child poverty, improving child and youth wellbeing, including addressing family violence; and Supporting mental wellbeing for all New Zealanders, particularly those under 24. In Davos the OECD Secretary General advised the Finance Minister and me that they would be reviewing the Government's wellbeing approach and Budget in their country review this year, an indication of how closely the rest of the world is looking at this new model and what it can offer other countries. The Wellbeing Budget is not only about improving the livelihoods of New Zealanders, it is key to ensuring we are protected from the international headwinds the economy may face. It will ensure that those closest to the margins are protected and that no one is left behind. I want to conclude today by affirming the Government's strong desire to continue partnering with business wherever we can. We will be using forums such as the Small Business Council, the Future of Work Tripartite Forum and my own Business Advisory Council to develop and test initiatives that can help improve business productivity and workers' wellbeing. But more than that, to continue to work together. As a country we face challenges on a number of fronts, but in these challenges the Government sees opportunities to build a more resilient economy and I know we are not alone in that. By diversifying our trade opportunities, upskilling workers, leading the transition to a low carbon economy, ensuring fairness in the tax system and delivering our Wellbeing Budget we have a clear plan that will protect and improve the wellbeing of our people, our businesses, our communities and our environment. I look forward to working with all of you in delivering on this in 2019. And perhaps along the way that elephant might keep getting a little bit smaller.
E ngā iwi e pae nei Ki runga o Waitangi Karanga mai, mihi mai Tēnei te whakarongo atu nei ki ngā kupu kōrero Ngā aituā o te tau kua hipa Koutou e Kingi, e Koro Koutou katoa, haere atu rā E aku rangatira e hui mai nei ki Waitangi Tēnā koutou, tēnā koutou, tēnā tātou katoa I want to acknowledge all of the words that have been spoken before me, and also acknowledge all of the taniwha who have walked here with me today from your Houses of Parliament, and each leader from each party, including the Greens, the National Party and of course the Deputy Prime Minister and New Zealand First. I want to also acknowledge that this is the first Waitangi I can remember without Kingi [Ngāpuhi elder Kingi Taurua]. I remember fondly last Waitangi - perhaps this moment captured Kingi the best. I was at Karetu Marae, and sat alongside Kingi, and we spoke and exchanged warm words in an embrace. Two days later he led a march against the Government here at Waitangi. Perhaps that was his last message for us all. That protest was about mental health and wellbeing. And so I say, ka rongo tō reo. Your voice is heard Kingi. It has been one year since I stood on this veranda. It's been one year since I talked about the importance of this place to all of Aotearoa. It's been one year since I talked about the distance between the two houses, and it's been one year since I asked all of you to hold all of us, and myself, to account. And so, here we are today. And the words that I share with you I share not out of politics but for accountability. And they're words, I hope, that should not be words of any single political party - but when I speak of how far we've gone and how far there is to go, those should be words for every political party. We should all have an aspiration to reduce unemployment, to increase education, to get rid of the inequality between Māori and Pākeha. That should not be political. It should be for all of us. And so here I am to be held to account on behalf of the Government. How far have we come? Last year I shared my aspiration that more should have the dignity of work. And in the last 12 months we have seen unemployment drop. Māori unemployment is the lowest that it has been in a decade, and yet the distance between us is still too high. We have more to do. I said I wanted the potential of rangatahi to be fulfilled, and we have seen more young people going to work and to employment and these are not just numbers. Yesterday in Kaikohe a young man said to me: this year, this year I go to University, and that's not something that the child of a beneficiary is usually expected to do. I'd like to think we might have made that possible by taking away that barrier to education with fees-free. But there is still more to do. We know that even if you are in work now, it still doesn't guarantee you'll be able to put food on the table - that inequality still exists, that poverty is still too high. We brought in a package that we hoped would make a difference and I hope that it has. 150,000 Māori families now access the Winter Energy Payment, and yes, in part, that was driven by our desire and our love of older New Zealanders, and to care for them. 50,000 Māori families saw Working for Families go up, and we've lifted the minimum wage. And yet, there is still much, much more to do. On child poverty, children who should never carry the burden of the lack of income - on that, we said that we would finally, properly measure what was happening in our country, and we would take action to make sure that we were meeting expectations. And we just didn't do that as a Government - we did that as a Parliament. Every single parliamentarian - bar one which we don't talk about - supported that Child Poverty Reduction Bill and I acknowledge all the parties for that. And when you look at those numbers, there's a message that it tells us, and it tells us the cost of housing is still a drain on our families. Yes, the accommodation supplement went up, yes we've increased the number of public houses, yes we're putting extra money into Puni Kōkiri's Māori housing programme, but there is still more to do. And I didn't learn that looking at numbers on a page, I learnt that visiting the City Mission. I can see that there is still more to do. I stood before you and said that we wanted the prison numbers to go down, and they have. There are fewer Māori in prison now than when we came into Government. But there is still more work to do. We know that we need to create more opportunities - Shane Jones has been quite busy in that regard - and he's been here in Northland alongside Ministers, many, many times, and that's just one example. Projects from wharves, to roading, to tourism - we've invested in everything from kauri to tōtara to kanuka, but we know there is still more to do. We invested in te reo in schools, we put money aside for Māori whenua, we've invested in mental health - but so long as we lose any life, there will still be more to do. And so the past twelve months have taught me what a journey we have to go on together. But it's also taught me what a privilege this job is. It's taught me the joy of being a mum. This year has taught me that we may make progress on inequality, we may reduce poverty, we may reduce unemployment, education, the prison population, but there will still, for all of that, be distance between these two houses. Equality is our foundation, but it is not our bridge. I was at a marae in Tairawhiti when a speaker stood at the end of our meeting where we had been talking about the new work that was being done to invest and telling the stories of Te Tiriti - the process that iwi were going through for treaty settlement - to tell the story of what had happened. Both before and after the signing of Te Tiriti. And she stood on the marae and said that, for a long time, there has been rhetoric about Māori and Pākeha meeting in the middle and yet how often did we truly walk that bridge together. And rather how often did we expect Māori to come all the way over to the other side. Yes, equality matters. Making progress on all of the things that every politician should commit to together - all of that matters, but it will never replace the need to understand our shared history. Our shared heritage. The culture of Aotearoa. Te reo Māori - nothing will replace the need for that understanding. And on that we still have more to do. But I am an optimist - I was born one and politics has not beaten it out of me yet. I believe if we can make the progress that we have made in 12 months, imagine, imagine what we could do in 10 years. (That wasn't a pitch for me personally for 10 years.) But we need to do it together, and we will not be perfect. There's a quote from Michael Joseph Savage that he made the first time that state houses began to be moved into. He said: we don't claim perfection, but what we do claim is a considerable advance on the past. Perhaps that sentiment was actually best captured by Kawiti, one of the signatures that sits at the top of Te Tiriti. He said this: "Me he kino whakairo au e hurihia ki te toki mata iti." "I would be a poor tattoo indeed if I flinched at the first tap of the chisel." I will not give up on the challenges that we face together. We will keep building the foundations to bring our two houses together and that ultimately will be the foundation for which Te Arawhiti will be formed. The bridge between our two houses. Tēnā koutou, tēnā koutou, tēnā tātou katoa.
[CHECK AGAINST DELIVERY] Introduction Thank you, Professor Hayne (Vice Chancellor, University of Otago), for your kind introduction. And thank you, Blair and Melissa (Vining) for bravely sharing your cancer journey with us today. Your speech from a personal perspective is an ideal start to this conference because people must be at the centre of cancer care - and across the whole health and disability sector. So thank you again, Blair, for reminding us about who matters most. It's my privilege today to formally open this Cancer Care at a Crossroads conference. There's a huge amount of wisdom and experience about cancer in this audience today. You're an influential and diverse group of people and include doctors, nurses, allied health workers, pharmacists, consumers, researchers, community leaders, funders and planners, and others involved in cancer prevention and care. I understand this is the biggest cancer conference in this country in 15 years. With all 400 seats booked out here at Te Papa's biggest room, this is a big deal. Some of you I've had the pleasure to meet previously and others I look forward to sitting down with in future. I'd like to acknowledge and thank you all for your dedication and commitment to cancer prevention and care. You're helping to ensure better outcomes for New Zealanders, and you can rightly feel proud of your important contribution. I'd like to thank the conference's co-hosts, the University of Otago and the Cancer Society of New Zealand, supported by the New Zealand Society of Oncology and the Ministry of Health, for putting together an excellent programme. It's both inspirational and essential for the sector to collaborate together for the good of all New Zealanders. I'd like to acknowledge the Cancer Society's Mike Kernaghan and Dr Chris Jackson and University of Otago's Professor Diana Sarfati for your gentle friendship; accompanied by vigorous and persistent advocacy and evidence-based lobbying. A warm welcome to our international guests - Professor Richard Sullivan, Dr Rami Rahal, Professor David Currow and Professor Fatima Cardoso, and to all our national and local guests. I'd also like to acknowledge and thank the speakers from last night's event at Parliament – including Professor Sir David Skegg, singer/songwriter Pip Brown – who we know as LadyHawke – and former Black Caps coach Mike Hesson. Challenges of cancer control I've been asked to speak to you this morning about the challenges of cancer control in Aotearoa New Zealand. This is an important issue for me. There will be few people, if any, in New Zealand who haven't had their lives touched by cancer, whether they've had cancer themselves or had a loved one diagnosed with cancer. Overall, New Zealand ranks middle of the pack among 15 comparable countries in terms of the overall impact of cancer. Being a developed country, this means we're ahead of most of the world. But I wouldn't think there is a person in this room who doesn't think we need to do better. Our overall success has much to do with your hard work and is something you can all rightly feel proud of. However, we know cancer's burden is not equally shared by all New Zealanders. Maōri are nearly twice as likely to die of cancer compared to non-Maōri and are about 20 per cent more likely to get cancer. Maōri are often diagnosed late, which means cancer is more progressed, affecting treatment options and worsening outcomes. Cancer outcomes are also worse for people living in poverty, those with chronic health conditions and mental health problems, and those living in rural areas. Maōri are over-represented in these categories, as are Pacific peoples. Responding to the challenges I've been concerned about the growing inequities that have been apparent in New Zealand for some time and that's one of the main reasons I got into politics. Achieving equity is a strong focus for the Coalition Government, so I'd like to talk about some of the work we've been doing over the past 15 months in the health and disability sector, to improve sustainability and access to health care. Better access to primary health care is at the heart of an effective equitable public health system and putting a greater focus on primary care is one of my priorities. Cost stopped 585,000 adults from visiting their general practice during 2017/18 - that's about 15 per cent of our country's entire adult population – according to the latest annual New Zealand Health Survey. For Maōri, it was worse. One in five Maōri adults say they couldn't go to a GP because of cost, according to the same survey. Last December 1, the Government extended the Very Low Cost Access scheme to all community service card holders, which lowered the cost of primary care visits by an average of $20 to $30 for an extra 540,000 New Zealanders. At the same time, we expanded the zero fees for under 13s for primary care visits to include under 14s, which benefitted a further 56,000 young people. We believe making primary care visits more affordable to those who need them most will improve access and health outcomes. Not only does will it make doctors' visits more affordable, it may mean patients make those appointments when they may otherwise choose not to because of cost. Better access to timely primary health care assists in maintaining people's wellness and good health, and can keep them out of hospital. I have no doubt that for some it will result in the earlier detection and treatment of diseases including cancer. Improving the state of our hospitals and health facilities is another of my priorities. Some of our buildings are earthquake prone, others are no longer fit-for-purpose, and we also need to address growing capacity challenges and demand for services. In our first budget, we put aside $750 million for capital expenditure and to date, we've allocated more than $700 million to funding key projects. We want facilities that you're proud to work in and that help you to achieve top health outcomes for people. Mental health is another of my priorities. People with mental health problems have worse outcomes in cancer, so this work is relevant to you all. The Government initiated a ministerial inquiry into mental health and addictions within our first 100 days and we received the inquiry panel's report late last year. It's a substantial and thorough piece of work and it's important we take time to fully digest and consider its 40 recommendations. I expect to formally respond by the end of March, which gives Cabinet time to take important decisions in time for our Wellbeing Budget in May. We can all be justifiably proud of our public health system's performance, including in cancer control, but we can't get complacent, or ignore the need to keep doing better. I set up the Health and Disability System Review in May last year to future-proof our health and disability services. This major review, being led by Heather Simpson, is identifying opportunities to improve the performance, structure, and sustainability of our health system with a goal of achieving equity of outcomes, and contributing to wellness for all, particularly Māori and Pacific peoples. This review is a once-in-a-generation opportunity to improve equity and outcomes for New Zealanders, and will chart a course for a fairer, more sustainable health and disability system that is well-placed to respond to the future needs of all New Zealanders. It's an important opportunity for you all and I encourage you to take the time to engage with this review and to share your solutions for facing the challenges in cancer control. The panel has gathered initial feedback from a wide range of health and disability sector participants, and has recently opened its online process so all interested parties can contribute their views to how our health and disability system can be improved. The review panel's interim report is due to me by the end of August, and I'll get their final report by the end of March next year. The Ministry of Health has a comprehensive programme of work underway to develop people-centred standards of care to support quality improvement across cancer care and treatment. The standards will be measured by quality performance indicators and the first one is for bowel cancer, which will be presented later today by Professor Ian Bissett. We've started developing clinical quality indicators with the sector for lung, prostate, melanoma, gynaecological and neuroendocrine tumours, and ultimately plan to have quality performance indicators for all tumour streams. You'll also hear from Dr Shaun Costello tomorrow about radiation oncology and a new initiative that collects and presents radiation data, which will help us to understand variations of care around New Zealand. I acknowledge that it can be uncomfortable and confronting for us all to compare how DHBs perform for cancer, but it's vital to know where disparities exist around New Zealand so that we can address them and improve our national consistency of care. DHBs are already using this radiation oncology information to guide their practice. Soon after I became Minister of Health, I discovered problems had occurred with the bowel screening pilot programme, which ran from 2011 to the end of 2017, where some people didn't receive invitations to be screened. There was also a series of delays which had concerned me, governance concerns and reports of extraordinarily optimistic roll-out timetables given existing IT constraints. I initiated an independent review of the National Bowel Screening Programme because of its serious health implications. I wanted to be sure that everything possible was done to avoid those problems recurring and to prevent further issues – in so far as that is possible in a new programme. That review looked at a broad range of factors, including information technology, District Health Board capacity, operational management and clinical factors. The report of the review, led by Professor Gregor Coster, endorsed the ongoing roll-out of the programme around New Zealand, and made a number of wide-ranging recommendations to support its continued improvement. Those recommendations are helping to ensure the programme is safe and effective. We know screening programmes save lives and this review confirmed that despite some issues with the pilot programme, overall it performed well, which should boost public confidence in it. Since becoming Minister of Health, I've taken the opportunity to hear from many of you about how we can improve our country's cancer control. I also asked health officials to engage widely with the sector to develop some options to improve national consistency, equity and health outcomes for cancer control. I've listened to your feedback to me directly and to health officials. There is widespread agreement that we need stronger leadership of our cancer control. At the same time, the Ministry of Health has become better placed to provide this stronger stewardship and leadership of cancer prevention and control and delivery of better outcomes at the national level. I've asked the Director-General of Health, Dr Ashley Bloomfield, to take a driving role in this. The central strand of this work from this point will be the development of a new cancer action plan, with the bold goal of achieving equity of outcomes as a priority. When my former colleague and former Minister of Health, Dame Annette King, launched New Zealand's Cancer Control Strategy in 2003, she said the strategy encouraged government and non-government providers to work closely together to achieve long-term change. The importance of that collaboration remains today. I acknowledge there are different opinions on priorities, how changes should be made and who should lead them, but it's clear we all need to work together on this cancer action plan. The Director-General will speak to you later this morning about how the Ministry intends to progress this new cancer action plan and how it will work with the sector to strengthen leadership of cancer control. We're going to start building the action plan alongside you all through this conference and at the workshops run by the Ministry this Saturday. I'm pleased to hear that many of you have eagerly signed up for these workshops – thank you for your enthusiasm to engage. The Ministry has intentionally used this opportunity so the expertise in this room can be harnessed to debate and discuss as a collective, and jointly determine the best way forward. This is an important early step and I know there will be wider consultation as we work towards changing our whole health system to improve cancer care and outcomes. Conclusion This conference is a chance for us all to take a quantum leap in our collective thinking about how to solve our cancer problem together so that we lift New Zealand's performance on cancer outcomes, particularly for Māori and other New Zealanders who experience the worst outcomes. My hope is that everyone will share their knowledge and solutions at this important conference to help us better tackle cancer so that all New Zealanders can access appropriate care that they need and deserve, regardless of who they are or where they live. This is our crossroads. This is our challenge. The opportunity in front of us is to design a road map, an action plan, for meaningful change. Let's look to the future and what we want to see there: high-quality, equitable, sustainable, nationally-consistent care for all New Zealanders. I'm confident this is achievable and that we will succeed if we work together in partnership. Thank you.
2.30pm Sunday 27 January 2019 Karaka Yearling Sales Good afternoon. Thank you for your interest and attendance at the 2019 National Yearling Sales. And particular welcome to the overseas buyers and visitors here today or watching online. Buyers have every reason to be confident with the quality of the New Zealand bloodstock. The yearling sales last year were very successful with sales exceeding the 2017 total by $15 million, an outstanding result. There are 1,284 yearlings for sale this year. While the 2018 list was impressive this 2019 catalogue may be even stronger. There are 120 sires represented across the three sales sessions, including 20 first season sires. It is also the 93rd edition of the National Yearling sales. This is a testament to the passion and innovation of New Zealand horse breeders that the horses sold here have had such consistent success over the years, whilst building, against the odds, an exceptional reputation internationally for results. There were a remarkable 120 stake wins and 18 Group One wins by Karaka yearling sale graduates last season alone. This government values racing. The industry is a major employer which makes a significant contribution to the country's economy. And regardless of the successes of the National Yearling Sales we also recognise that genuine development is needed for the racing industry to go to the next level. Since this time last year real progress has been made. We are not making vague promises to you. We are out to change this industry for the better and change it we will. In the last year the government has taken steps on bloodstock tax write-down rules, to promote investment in your industry. The new rules we are putting in place will apply retrospectively to these yearling sales starting today. These rules are to encourage new entrants as well as existing investors. We have excellent big breeders in the country but new entrants are also important to long term growth. And we want to support them both. Also, in the last year, the government commissioned the John Messara review of the racing industry. It confirmed what many of us already believed, that the status quo is unsustainable. The government has received submissions and formed a Ministerial Advisory Group which is working as we speak. Their focus is on technical, legal, financial and process-oriented decision points for racing industry reform, which is necessary to get outcomes like increased prizemoney. This is an opportune moment to thank industry stakeholders for their support for the reform programme so far. There are many positive developments – a government working on racing industry reform, working on synthetic all weather tracks, and events like last night's show-stopping Karaka Millions races. And there is much more to come. This government appreciates your vision of making NZ racing equal with the best in the world. We've got the people, we've got the animals, and we've got the commitment. So let's get out there and do it – lift racing to the level it should be at. This is a transformational time for New Zealand racing and the future holds many opportunities. For those participating in this year's auctions we wish you well. There is real quality here – so dig deep and bid well. You won't regret it. ENDS
Ratana, 24 January 2019 [CHECK AGAINST DELIVERY] Kia ora tatou. Thank you for the invitation to be here. It is a great privilege to be welcomed to Ratana again. Let me acknowledge the leadership of Tumuaki Harerangi Meihana, those of you who have already addressed the Government from the Taumata, and the presence of all of the members of the Ratana Church. Also let us acknowledge the attendance of Government parties, the Green Party, Labour, and New Zealand First all here today on a united front. On behalf of the Government, let me extend the apologies of the Prime Minister who could not attend today because of her work commitments which means she is currently travelling overseas. This year we mark one hundred and one years since Wiremu Ratana started his spiritual journey which has become the Ratana movement as we know it today. This time last year was Ratana's centenary. Your church was 100 years old and the new Labour-New Zealand First coalition government, supported by the Green Party, was less than 100 days old. When the government stood before you all last year we promised a Government with a difference. A government which looked after people. A government which addressed neglect and social inequality. A government which grows the economy and is getting people back into work. But as the old saying goes – words are not deeds. One year on, this government has put deeds to its words. The Families package that we brought in last year is lifting the income of 384,000 families by $75 a week when fully rolled out. Doctors' visits are now free for all children under 14. Doctors' visits also became cheaper for those with Community Services Cards, and more money has been invested into hospitals. We are opening more housing opportunities through Kiwibuild homes. And we are heavily investing in the economic development of our regions through the provincial growth fund and the billion dollar tree plantings programme. Unemployment is at 3.9 per cent - the lowest it's been in decades. And the number of jobs available is increasing. In December the Child Poverty Reduction Law was passed to dramatically change the circumstances experienced in this country. The government has spent its first year in office setting directions and laying foundations for long term solutions to problems this country should never have tolerated. The Budget that is coming is focused on "wellbeing". The Labour-New Zealand First coalition government does not seek to overpromise and under deliver for short term venal self-interest. We have a purpose in this government which unites three different parties. We are a government which seeks to correct the fundamental infrastructure and social deficits we have ignored for far too long. As we consistently said there are no overnight solutions, but there is progress to be made from long term investments. We are setting out to create jobs in the regions and provinces to ensure that no part of the country is forgotten. To create opportunities for productive businesses, regions, iwi and others to transition to a sustainable and low-emissions economy. In many respects there is no real separation between what this Government wants to achieve for its people, and the work that T W Ratana committed his life to achieving. He housed the people – here on his own land. He gave people jobs inside the Ratana community. He looked after families – gave them a place to live and put food on their table. He gave people hope for a better future. As a government, we put actions to our promises, as we continue to deliver for New Zealand with many of the same objectives. And in another 12 months when we return to your marae you will see more progress. For there is an old saying: "People may doubt what you say, but they will believe what you do." ENDS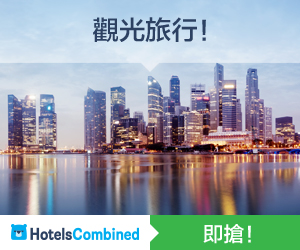 Delivered at the United Nations at Geneva, 21 January 2019 at 9.00am local time and 9.00pm New Zealand time E ngā mana, E ngā reo, E ngā karangatanga maha, Tēnā koutou. I have spoken these words in New Zealand's indigenous language, te reo Māori. Te reo Māori is an official language in New Zealand and we are proud of it. We are working to ensure it is a thriving, living language. This is particularly appropriate given it is the International Year of Indigenous Languages. Mr President, distinguished representatives of Member and Observer States of the Human Rights Council, I am honoured to be here for New Zealand's third Universal Periodic Review. My name is Andrew Little and I am the Minister of Justice, for Courts, and Treaty of Waitangi Negotiations for the New Zealand Government. I am also the Minister responsible for New Zealand's intelligence agencies. I am joined today by: Jillian Dempster, New Zealand's Permanent Representative to the United Nations in Geneva Andrew Kibblewhite, Chief Executive of the Department of Prime Minister and Cabinet, and Rajesh Chhana, Deputy Secretary, Justice Policy for our Ministry of Justice. We look forward to engaging in an open discussion about New Zealand's human rights record. Changes since second UPR Since New Zealand's second UPR in 2014, New Zealand has had significant political change. After the General Election in September 2017, the New Zealand Labour Party formed a coalition Government with the New Zealand First Party and with the support of the Green Party of Aotearoa New Zealand. This marked a change in direction after nine years of a centre-right Government. Today I will share some of our human rights achievements, as well as acknowledge where we must still improve. I will discuss: issues facing Māori, and how we are addressing social differences for, and discrimination against, the Māori population how we are working to improve the wellbeing of New Zealanders and their families our justice system and the challenges we face with high levels of incarceration how we are addressing our high levels of family violence, and issues facing women in New Zealand. These are also some of the key issues that were raised in our 2014 UPR examination. Today, I will speak to our progress on the recommendations from that review, which are also discussed in our national report. Our report was drafted following a nationwide public consultation process to seek views on human rights issues that are important to New Zealanders. We held public meetings across the country and visited secondary schools to hear from students and young people. We welcomed the input from many civil society individuals and organisations into New Zealand's UPR process and look forward to continuing to work together as we implement future recommendations. I will first outline some important context. Context New Zealand is a diverse Pacific nation. We are proudly multicultural, with over 200 ethnic groups and 160 languages. New Zealand has specific constitutional relationships with the Cook Islands and Niue, as well as Tokelau, as part of the Realm of New Zealand. New Zealand has a long history of commitment to human rights and fair treatment for all our citizens. We have actively participated in and supported the work of the United Nations. We are a small country, but we have never been afraid to speak out about what is just and right. New Zealand is also strongly committed to sustainable development at home and internationally, and supports the 2030 Agenda. The principles behind the Sustainable Development Goals are embedded in New Zealand's domestic policies. The Goals also provide a framework for our international development cooperation, especially in the Pacific, and other international engagement. We often say that New Zealand is an egalitarian nation. However, there are areas in which we are falling short of our aspirations and our reputation, which I will discuss today. New Zealand is founded on a partnership between Māori, the tangata whenua, indigenous people, of New Zealand and the Crown (or Government). In 1840 our founding constitutional document, Te Tiriti o Waitangi (the Treaty of Waitangi), was signed. The intent was to formalise an enduring partnership between Māori and the Crown. The Treaty encompasses both individual and collective rights and provides a framework for the State to promote, protect and respect indigenous rights. Today, the Treaty is recognised for its constitutional significance and historical and continuing importance. However, the Government breached its obligations. The rights of Māori were largely ignored for generations. Oppression of Māori voices made Māori strangers in their own lands. They were denied the opportunity to participate meaningfully in Government decision making. The impacts of colonisation continue to be felt today, through entrenched structural racism and poorer outcomes for Māori. We continue to have work to do to ensure there is active partnership between the Government and Māori, consistent with the Treaty. Indigenous rights Under the Treaty, the Government has an active duty to protect the interests of Māori in their lands and taonga (treasured possessions, including culture and language). The Government must also carefully weigh Māori interests in light of other policy factors. Successive governments have committed to providing a platform for new and continued relationships with iwi Māori (Māori tribes). Providing redress for the historical actions and inaction of the Crown through Treaty settlements is crucial for addressing historical Treaty grievances. Treaty settlements are comprehensive agreements, with legal force, that settle all of a Māori claimant group's historical claims against the Government. Settlements usually include a Government apology to the claimant group for the Government's actions (or inaction), and cultural, financial and commercial redress. The apology is a valuable way to help restore the mana (esteem) of the Government and begin to build a new partnership. Sixty-one percent of Treaty settlements are now complete. While continuing to focus on remaining settlements, we are also moving to a post-settlement phase. This is why we have established a new Māori/Crown relations portfolio, Te Arawhiti meaning "the bridge" between Māori and the Crown. Te Arawhiti is aimed at fostering a healthier relationship between the Treaty partners. We want to improve the way Government engages with Māori. The new portfolio is an acknowledgement that, although we are not there yet, we are beginning to shift our focus from the wrongs of the past, to improving outcomes for Māori for the future. The damaging effects of colonisation are still being felt today, with Māori facing considerable disadvantages. If we are to address the seemingly intractable problems facing some Māori, like the disproportionate representation of Māori in state care and in our prisons, then we need to work constructively with Māori to find solutions. Structural discrimination and marginalised groups We know that some New Zealanders face more barriers than others. Māori and Pacific populations have experienced longstanding disparities. For example, Māori life expectancy is lower and unemployment rates are higher. Our LGBTQI community, new migrants to New Zealand, and the many New Zealanders living with disabilities also face discrimination and challenges that many of us do not. For example, our LGBTQI community encounters higher levels of violence. Disabled people in New Zealand have less access to paid employment but higher living costs. Also, while New Zealand has been held up as a leader in gender equality, women are still not on an equal footing with men in our society. These inequities stem from both direct and structural discrimination. This is unacceptable. The Government wants everyone to feel welcomed and protected, and to enjoy good health, education, a good standard of living and the same opportunities. It is also in everyone's best interests to have a diverse, inclusive and thriving New Zealand. We are trying a range of approaches to tackle these disparities, recognising that it will take time to overcome them. Inequities are caused by a complex range of factors. For example, children report experiences of racism and bias in the education system. There is also entrenched bias in the justice and health systems. Poverty, housing quality and family violence also impact heavily on disparities, which I will speak to soon. We are taking substantial actions to address inequity and discrimination. We are looking closely at inequities in mental health for Māori and other groups. We are reviewing our criminal justice system, with a focus on the disproportionate representation of Māori, and the role that colonisation, structural discrimination, and intergenerational trauma have played in that. We plan to specifically acknowledge gender identity, in addition to sex, as a prohibited ground of discrimination in our law. We are currently exploring ways to reduce violence, abuse and neglect of disabled people. While New Zealand has a very good human rights record, we freely acknowledge we must do more to eradicate the barriers that lead to persistent inequity. Improving wellbeing Tied to this is the concept of wellbeing, which is at the core of this Government's vision. Wellbeing encompasses material conditions, quality of life, and physical and mental health. New Zealanders should be able to live great lives, as part of equitable and prosperous communities. We will be the first country in the world to deliver a "Wellbeing Budget". We will report our progress against measures that highlight the health and wellbeing of our people, environment and community. This is because our Government believes that success should be measured in more than just economic figures. The Wellbeing Budget will embed the notion of wellbeing into New Zealand's public policy. In the eyes of this Government, wellbeing means that every New Zealander: has access to world-class education and healthcare lives in a healthy home and a safe community, and is able to realise their potential. Since taking office, the Government has prioritised measures that advance these goals. Education For example, New Zealand has a high quality education system, but we know we can do more to achieve equitable and excellent outcomes for all learners. We have been looking closely at the needs of Māori and Pacific learners, disabled students, and those who need extra learning support. We are introducing a new workforce of teachers in schools to ensure children with diverse learning needs get the support they need to learn. In the first phase, 600 learning support coordinators will be employed from the beginning of 2020. We are also reducing barriers to post-school education by offering free tertiary education for new students in their first year (increasing to three years over time). These changes will allow the education system to bring out the best in everyone, providing learners with opportunities so they can discover and develop their full potential. Employment As well as supporting people to learn, we are committed to helping New Zealanders into paid employment. We have a comprehensive regional economic development programme which focuses on realising the potential of New Zealand's regions outside our major metropolitan areas. This programme intends to create economic opportunities and strengthen social capability and capacity. We are investing in projects that will: increase productivity create employment opportunities raise incomes promote Māori development, and improve connectivity and transport in regional areas. As a Government, we are committed to the idea that no matter where people live, whether it be a large city or rural area, they should all have a reasonable ability to live, work and be part of New Zealand society. Rural areas have higher rates of youth who are not in employment, education and training. The rates are also disproportionately higher for Māori and Pacific peoples. To support these young people, we have invested in innovative schemes to tackle youth unemployment like Mana in Mahi (Strength in Work), which helps young people into apprenticeships. Carers and families New Zealanders who spend their time caring for others have not always had the support they need. We want to change this, so we are developing a new action plan to support the thousands of New Zealanders who care for friends or family because of a health condition, injury or disability. Because we value carers, we have also increased New Zealand's paid parental leave entitlement from 18 weeks to 22 weeks, with a further increase to 26 weeks next year. This law change reduces financial stress for working families and provides valuable support in the crucial early stages of their children's lives. The paid parental leave increase is part of our new Families Package, which also boosts the income of low and middle-income families and introduces a tax credit to help with costs in a child's early years. Children Delivering better outcomes for families is linked to our strong commitment to achieving a significant, sustained reduction in child poverty. We want New Zealand to be the best place in the world to be a child. Between 135,000 and 210,000 children are currently living in poverty or hardship. To help address this, our new Child Poverty Reduction Act sets out a framework for holding ourselves accountable for reducing child poverty and improving child wellbeing. We will require successive governments to set child poverty reduction targets on a number of measures. We will report on progress towards these targets every year, and report on how new spending initiatives will reduce child poverty through every Budget process. We are also developing New Zealand's first Child and Youth Wellbeing Strategy. It will bring a focus on children and their families and whānau across government. The Strategy will identify how we intend to improve the wellbeing of all children, and will have a particular focus on improving the lives of children in poverty, and those facing additional challenges and disadvantages. Consultation with children, Māori, and the public is an important part of the development of the Strategy. We will be publishing the first Child and Youth Wellbeing Strategy this year. Housing Wellbeing also means that every New Zealander has a safe, warm, dry home. This includes people who are renting. This may seem basic, but it is something that some New Zealanders are not currently enjoying, including our most vulnerable. Too many of our houses are cold and damp, leading to preventable diseases. This is why we introduced the Healthy Homes Guarantee, requiring landlords to properly insulate, heat and ventilate rental properties. We are also supporting people to stay warm through innovative Winter Energy Payments, to help New Zealanders with the cost of winter energy bills. A home to call your own is something that has always been greatly valued by New Zealanders. However, this has become increasingly difficult in our country with the rising cost of housing. Housing demand and needs in New Zealand outstrips supply. Home ownership rates are falling. The Government is determined to help New Zealanders realise their dream of home ownership through initiatives like Kiwi Build, a work programme that will deliver affordable, good quality homes for first home buyers. We are also increasing public housing significantly over the next four years. Environment The environment in which you live is just as important as the house you live in. New Zealand is known as clean and green, and we want to maintain this reputation. Although New Zealanders enjoy a high quality environment, this environment and our natural resources are under increasing pressure. Climate change also has significant impacts on the cultural, economic and social rights of New Zealanders. We are committed to upholding high environmental standards, domestic and international action on climate change, and transitioning towards a low-emissions, climate resilient economy. Health Integral to wellbeing is living in a healthy and safe community. We are working to ensure healthier communities by investing in critical public health services – rebuilding hospitals, expanding our nurse workforce and investing in mental health services. We acknowledge that New Zealand has a problem with mental health. Our suicide rate is unacceptable. Mental health services are stretched and demand has grown. We need to improve the lives of the thousands of New Zealanders who have mental health issues. To this end, we conducted a ministerial inquiry into mental health and addiction. It looked at equity of access to services, better outcomes and also covered suicide prevention. The Inquiry found inequalities within the system and mental health outcomes, especially for Māori. In response to the United Kingdom's advance question, we are reviewing the Inquiry's recommendations and will be responding formally to them in March. We will use the recommendations to drive the change needed to address our mental health issues. The Government is also committed to supporting other measures to tackle our troubling suicide rates. Safer communities/reducing crime To make our communities safer, we are focusing on reducing crime through early intervention and positive engagement with those people most at risk of harm from addiction, offending and victimisation. These people at risk are often families and young people who suffer deprivation or are on the periphery of gangs which are involved in criminal offending. It is through early engagement that we can best stop intergenerational cycles of trauma, offending and imprisonment. Justice system The Government cannot achieve our goal of making New Zealand the best place in the world to live and raise a family without addressing head-on the challenges presented by our justice system. It is fair to say that our justice system is broken. We have one of the highest incarceration rates per capita in the world, and it has risen in recent years. Māori are disproportionately represented at every stage of our criminal justice system, both as offenders and victims. We are struggling with prison capacity and prisoner violence. Ninety percent of prisoners have a lifetime diagnosis of mental health or substance use disorder. The Government is deeply concerned about the effects of this on communities, families and society. We have promised New Zealanders that we will effect transformational change of the justice system. To achieve this we have initiated a programme called Hāpaitia te Oranga Tangata (safe and effective justice). Its goals include reducing offending and thereby the prison population by 30 percent within the next 15 years. Because we want any programme of change to be sustainable and inclusive, we are working with Māori and communities along the way. We held a Criminal Justice Summit last year, in which we heard from Māori, victims, practitioners, former criminals and justice representatives who have first-hand experience of how to improve the system. The key message that emerged was the importance of partnering with Māori to ensure solutions work for Māori. Workshops and a victims' conference will follow this year, and we have established an expert advisory group that is working with justice interest groups and experts across New Zealand. This engagement will inform decisions on substantive options for change. In the meantime, we are focussing on preventative measures like the improvements in mental health services. For those already in the justice system, we are looking at ways to address re-offending, particularly of Māori, and to improve rehabilitation and reintegration programmes. We are committed to confronting the challenges posed by our justice system with a hope and belief that we can, and should, do better for New Zealanders now, and for future generations. Family Violence There is no escaping the fact that New Zealand has unacceptably high levels of family violence. Family violence is the largest driver of violent crime in our country. It is one of our most serious social issues, and we know that it also drives other social issues. One in three women in New Zealand experience physical, emotional or sexual violence from a partner in their lifetime. Women are twice as likely to suffer partner abuse than men. Māori women, queer women, trans women, women living with a disability and young women experience more violence, and are more likely to be re-victimised by current systems. This Government is determined to ensure that New Zealanders can live free from violence. Our system is failing New Zealand women, girls and families. We need to transform our system by focusing on prevention, early intervention, integrated responses and new approaches to service delivery. Last year, we passed legislation that allows victims of family violence to take a new type of leave from their employment, separate from sick leave or annual leave, to help support them out of violent situations. This is a world first. We have passed new family violence legislation, which will come into force this year. This legislation aims to: keep victims of family violence safe hold perpetrators to account, and promote consistent, collaborative responses to people experiencing family violence. We have established a dedicated role in government to oversee the response to family and sexual violence, and provide a single point of accountability. We are also engaging the public on a national strategy and action plan to address violence and abuse issues. We are determined to break the cycle of family and gender-based violence in New Zealand, and prevent victims from becoming perpetrators across generations. Women New Zealand has always been a proud leader in promoting the rights of women. We were the first country in the world to give women the right to vote. We are often applauded for the number of women who hold some of the highest offices in our country. Our current Prime Minister, Rt Hon Jacinda Ardern, is not only our third female Prime Minister, but also only the second in the world to give birth while in office. We celebrate New Zealand's historic achievements in gender equality. However, we can do more to ensure a truly inclusive and fair society. I have acknowledged our severe problem with gender-based violence. Māori, Pacific, migrant, refugee women, and women with disabilities still have poorer outcomes. Women are still concentrated in lower-paid occupations while also doing the majority of unpaid caring responsibilities. Although New Zealand has one of the lowest gender pay gaps in the world, we are committed to decreasing it further. The Government has a strategy to support the appropriate valuation of New Zealand women's contribution in the labour market, including introducing an equal pay bill last year. Although there are issues to address, New Zealand still has much to celebrate. Women hold nearly half of senior Public Service leadership positions, and make up nearly half of New Zealand's State sector boards. Women also make up nearly 40% of our Parliament – the highest level ever. Conclusion Mr President, I would like to restate the New Zealand Governments' continuing commitment to human rights. We are proud of our record as a contributor, nationally and internationally to human rights. We look forward to engaging with you to continue to better protect and promote the rights of New Zealanders. Thank you.
"Pacific Partnerships" Georgetown Address, in partnership with the Center for Australian, New Zealand & Pacific Studies - Georgetown University and the NZ Embassy Good afternoon. Welcome to Ambassadors and representatives from embassies here in Washington, D.C and the US Government. A warm welcome also to representatives from civil society, academia and the business community. Particular acknowledgement to Professor Joel Hellman and Alan Tidwell from Georgetown University for co-hosting this event alongside Ambassador Rosemary Banks and the New Zealand embassy. As you are all no doubt aware, New Zealand is a small but well-functioning democracy located at the bottom of the world. New Zealand is small, to be sure, especially when you see us on a map as an isolated collection of islands surrounded by the vast Pacific and Southern Oceans and which has us situated some 2,500 kilometres from our nearest neighbour Australia. New Zealanders are a proud people, proud of our history and full of pride about our historic social reforms in the 1890s and 1930s. Just as Americans feel proud about their founding–with a purpose for the ages unfurled in the Declaration of Independence and then codified in the Constitution that created the great American experiment in government–New Zealand is singularly proud of one of our firsts – women achieving the franchise in 1893. The quintessential American writer and humourist Mark Twain noted when visiting our shores in 1895 that in New Zealand law occurs thus: "The word person wherever it occurs throughout the Act includes women. That is promotion, you see. By that enlargement of the word the matron with the garnered wisdom and experience of fifty years becomes at one jump the political equivalent of her callow son of twenty-one." New Zealand also produces world-class athletes, excellent food and wine products for export, and we have an innate desire to engage with the world. This latter characteristic is in equal parts a reflection of our geography and of our national psyche. It has led us on a history of being a supportive friend and a plain speaking people, which Twain also observed about us. It also means that now, as then, we consistently seek out good partnerships, which is also the purpose of today's speech. There are few relationships better than that between New Zealand and the United States. We share a special connection for we both retain democratic traditions that have stood firm despite the upheavals of the twentieth century. Our institutions are founded on democratic values, respect for human rights, freedom of speech and assembly, and free and fair trade. Promoting and maintaining the rule of law is the defining feature of both of our political systems. Because of these common values and democratic traditions, it's hardly surprising that our global interests so often correspond, and that we have repeatedly worked together in times of international crises and in the face of major global challenges. And we will continue to do so. We recently celebrated 75th anniversaries of Allied efforts to liberate the Pacific in the great campaigns of 1942 and 1943, in which the United States, Australia, New Zealand and Pacific Island communities sacrificed so much. We fought together in World Wars I and II, and in Korea and Vietnam. Today the New Zealand Defence Force is present in Iraq and Afghanistan alongside US personnel. While New Zealand and the United States work together on a range of global issues, our cooperation and like-mindedness is now coming into sharper relief in the Asia Pacific where the region is becoming more contested and its security is ever more fragile. It is New Zealand's view that the Asia-Pacific region has reached an inflexion point, one that requires the urgent attention of both Wellington and Washington. And that is why we are here. A nuclear armed North Korea is one threat that has the potential to undermine security. New Zealand's diplomats and its Defence Force are engaged in support of US-led efforts to enforce UN resolutions, with the expectation that pressure will force meaningful dialogue. We are pleased that the United States and North Korea are back at the table. In the South China Sea, claimants in the various territorial disputes have acted in ways which challenge international law and norms. Tensions are escalated by artificial islands built in contested waters, and which are militarised. New Zealand has consistently urged parties to resolve disputes peacefully in accordance with international law and in particular the UN Convention on the Law of the Sea. Within this context, there is another area where greater co-operation is now timely - the South West Pacific. The significant focus of our visit to Washington is to share our concerns and enlist greater US support in the region closest to New Zealand. We unashamedly ask for the United States to engage more and we think it is in your vital interests to do so. And time is of the essence. New Zealand and the United States, we believe, have particular responsibilities in the Pacific as two countries which, through their geography, history and people to people connections, are intrinsically part of the region. The United States, for its part, has been a major actor in the Pacific for well over two centuries. One could trace the beginning of America's Pacific journey back to Lewis and Clark's scarcely believable 'Corp of Discovery' at the beginning of the 19th Century, one that extended the United States' reach to the Pacific West Coast and from there across the Pacific Ocean. Just over three decades later, in 1838, half of the whaling ships visiting the Bay of Islands in New Zealand were American. In 1842, President John Tyler extended the 'Monroe Doctrine' to Hawaii and two years later he signed the 'Treaty of Wanxia,' which opened up Canton and four other ports to American merchants, some 128 years before Richard Nixon, in this historical sense, 're-opened' China in 1972. At the same time as the 'Accidental President' Tyler was extending American interests in Asia and the Pacific, British immigrants had settled colonial New Zealand and signed the 'Treaty of Waitangi' between Queen Victoria and the indigenous Maori people. The Treaty created a new society, one that celebrates today an uninterrupted history of democratic elections since responsible government began in the colony in 1854. The Pacific has seen our country's histories and interests intertwined since these earlier times. So, the Pacific was one vast canvas for the United States' emergence as a global power in the nineteenth and twentieth centuries. That canvas embraces the United States' special responsibility to the Freely Associated Compact States of Palau, the Federated States of Micronesia, and Republic of the Marshall Islands. American Samoa, Guam, and the Northern Marianas, all of which remain US territories. Hawaii is the northern-most part of Polynesia, besides being a US state. The United States does not simply have interests in the Pacific. You are a part of it and New Zealand welcomes this recognition through House Resolution 1157 which reaffirms the strong commitment of the United States to the countries and territories of the Pacific Islands region. New Zealand is similarly in, and thoroughly of, the Pacific. We are the southern-most part of Polynesia. The first New Zealanders were Polynesians who embarked on journeys into the unknown much like the pathfinders Lewis and Clark. We have special relationships with and constitutional obligations to the three Pacific Realm countries Niue and Cook Islands, which are self-governing states in free association with New Zealand, and Tokelau–a massive expanse of ocean with three inhabited atolls–which remains a non-self-governing territory of New Zealand. And beyond our respective constitutional links that we share, New Zealand and the United States also share a connection as English speaking democracies although, as any American from the Deep South who encounters a typically fast talking New Zealander will attest, or as our respective governments in the mid-1980s found, we are on occasion also separated by our common language. But our Pacific bonds are strong and only getting stronger as both countries possess fast growing Pacific and Polynesian connections. To keep it simple, many of the last names on the Brigham Young University football roster for this year look similar to the University of Auckland's premier rugby team. These names like Luatua, Kapisi, and Lotulelei – are Polynesian names. For both of our governments, Pacific issues are domestic as well as foreign policy matters. The US Department of Interior is a major player in the Pacific Islands by virtue of the US territories and free association with the Compact States. US Indo-Pacific Command enhances stability, helps to preserve security, and possesses the most capable forces able to respond to contingencies, including natural disasters. More now needs to be done, working in partnership with Pacific Island countries. We need to ensure that all external actors have the Pacific Island's interests in mind, including respect for the prevailing economic, social, and political conditions in the region. New Zealand is acutely mindful of, and archly concerned by, the asymmetries at play in the region at a time when larger players are renewing their interest in the Pacific, with an attendant element of strategic competition. The speed and intensity of those interests at play are of great concern to us. Our eyes are wide open to this trajectory and we know that yours are too. Given these developments, New Zealand has committed to a fresh approach to the Pacific - the Pacific Reset. It marks a significant shift in New Zealand's foreign policy and in our ambition and investment in the region. At the heart of our efforts is a focus on building deeper, more mature political partnerships with Pacific Island countries, and supporting their independence and sustainable social and economic resilience. The Pacific Reset also reflects New Zealand's response to the increasingly contested strategic environment in the Pacific in which more external actors are competing for influence. This calls for close cooperation with Pacific Island countries, Australia, the United States, and other partners with historic links in the region–countries such as Japan, the EU, UK and France–to uphold values that we share and want to promote in the region; values like democracy, good governance, greater women's participation, and above all the rules based systems on which the region relies. New Zealand also acknowledges new actors in the region, like China, and welcomes all partners in the Pacific on terms that take account of the Pacific's needs, where quality projects are sustainable and delivered transparently. We work with China in the Pacific and will continue to do so on those terms. New Zealand has significantly lifted development assistance programmes in the Pacific, with US$ 500 million in new funding over four years. We are also increasing our security contributions and better coordinating with partners. New Zealand is substantially increasing both the quantum and quality of its diplomatic footprint across the region – to boost our understanding and influence. That foundation is one we intend on building upon. Last week my government announced an increase in the numbers of diplomatic and development staff it is posting to the Pacific region, as well as to the capitals of other countries we hope to work in partnership with. In the course of this year the New Zealand Government has also issued a revised Defence Strategic Policy Statement. And in terms of military procurement we decided to purchase four new maritime surveillance aircraft – P8s – to do our share to promote regional security. New Zealand is the second largest development donor in the Pacific Islands. Australia contributes 40 percent of support. US assistance is similar in size to New Zealand's efforts, but is focused on those parts of the region with which you have constitutional links. Japan, France, and European Union are also significant contributors. We are saying today to the United States that we welcome your involvement but ask you to join us in doing more because nations with common interests and common causes can achieve more together than any of us can manage on our own. Given our sense of urgency about Pacific risks we also point to the need for partners to support each other economically – through free trade and by understanding each other's economic imperatives – because we can only achieve our collective ambitions by strengthening the economic engines that drive our shared desire to compete better, provide enhanced security, and, ultimately, to see the Pacific region and each other prosper. In terms of Pacific Island states, at this year's Pacific Islands Forum members affirmed, through the Boe Declaration, an expanded concept of security in the South Pacific. It addresses the wide range of security issues facing the region, including an increasing emphasis on human security, environmental and resource security, transnational crime, and cybersecurity. Collective solutions to shared challenges in the Pacific require strong and vibrant regionalism, with institutions that can convert political will into action, supported by partners who align their efforts with the region's priorities. These are all areas where the United States has excellent capability and a track record in the Pacific. New Zealand encourages Washington to keep its definition of security assistance broad as it assesses its future efforts in the area. New Zealand welcomes recent announcements by the Trump Administration, including announcements by Secretaries Pompeo and Zinke of new funding to strengthen maritime security, humanitarian assistance and disaster relief, and peacekeeping capabilities across the region besides other support for training and equipment for Papua New Guinea, Fiji, and Tonga. And it was good to see the United States represented at the Pacific Island Forum at Cabinet-level. In 2018, New Zealand, Australian, and US senior officials have stepped up Pacific-focused cooperation. This has already led to enhanced collective efforts with Pacific governments – on infrastructure, efforts to enhance maritime domain awareness, wider military cooperation with Pacific islands states, combating illegal, unregulated and unreported fishing and other transnational crime, and humanitarian and disaster response. There are also new opportunities for New Zealand and the United States to work together in the parts of the Pacific closest to New Zealand such as Samoa, Tonga, and the Cook Islands, whether in infrastructure, disaster resilience, or human development. As partners, New Zealand and the United States have a long history of answering each other's calls for help. In 1942, the United States came to the defence of New Zealand in a very direct sense. Since then, New Zealand has regularly answered the call when the United States has mobilised its friends in defence of its interests and international security more broadly. The US Marines Second Division memorial in Wellington, placed in memory of US personnel who embarked from New Zealand to Guadalcanal and Tarawa, and other Pacific battlegrounds, is inscribed: "if you ever need a friend, you have one". New Zealand is now calling on its friends in the region to step up in support of the Pacific Islands. Our Pacific friends have made clear the many challenges they face and they have identified their priorities, including climate change, which is an existential question for many of them. Time, tide and political change wait for no man or woman. We need to act now. Working in partnership with our Pacific neighbours, we have a clear role to play in bolstering the capacity of Pacific Island countries and regional institutions to tackle priority challenges in the region. Working together we can support the prosperity and security of the Pacific region and its people. This will benefit us all. ENDS