NZ Beehive News / 新西兰国会快讯
The next step of the Gender Pay Action Plan was launched today by Minister for Women Julie Anne Genter, with seven public service agencies committing to flexible work pilots. Seven government agencies have signed up to pilot 'flexible-work-by-default' approaches in the first in a staged roll-out across the whole public service by the end of 2020. "More flexible working arrangements will enable a more diverse and inclusive state services. We know organisations that encourage flexible work have a stronger ability to attract and retain staff and it leads to a greater diversity of staff," says Julie Anne Genter. "Instead of asking why a role should be made flexible, employers should be asking why not. "Flexible-by-default work practices will help close the public service gender pay gap by removing barriers to flexible options at all levels, and the career penalty often associated with working flexibly. "We want to normalise flexible work for both men and women. Increasing flexible work in the public sector is part of the Gender Pay Gap Action Plan that Minister for State Services Hon Chris Hipkins and I launched in July this year. "The Action Plan is a major step forward in eliminating the imbalance in pay between men and women in the public service – a key commitment between the Labour and Green Parties. Key components are addressing equal pay, encouraging agencies to offer flexible work by default, no gender pap gaps for starting salaries, and women making up 50 percent of the top three tiers of leadership. "These agencies are making sure we have the foundations right to create sustainable flexible workplaces to help in building a diverse and inclusive public service," says Julie Anne Genter. NOTE: The seven government agencies signed up for a flexible work pilot are: Ministry for Culture and Heritage, Ministry for Women, Ministry for Primary Industries, Ministry for Social Development (two business units), Ministry for the Environment, New Zealand Customs Service, New Zealand Police.
Opening Remarks at the Thoroughbred Racing Club Conference and Annual General Meeting [CHECK AGAINST DELIVERY] Introduction Good morning ladies and gentlemen. Thank you for your invitation to be part of your conference and Annual General Meeting, and to deliver the opening address. This is an opportunity to reflect on an eventful year and to look to the future As you will know, the New Zealand Racing Board Annual Report was recently published. While the report indicated that profits are up there are those who remain concerned about the financial health of the racing industry, and about the ability of the Racing Board to ensure the financial future of the industry. The increase in money made available to the three racing codes to just over $148 million is welcome. It might help, but the Racing Board can still do a great deal more to support the three racing codes. This government will ensure that this happens. Returns have been too low for too long. The Annual Report also records a significant decrease in equity. This is down from last year by 22.9 per cent. The Annual Report explains that this reduction results from the cost of planned investments and the increased distributions. While that may be so, it still heightens concern about the financial health of the industry. Concerns remain about the Racing Boards Fixed Odds Betting platform. This initiative is yet to be introduced and it is late. The launch date has repeatedly shifted and there is chance now this may not take place until next year. There are indications that this project, which was forecast to be $38 million, has cost overruns. Again this is very concerning. Another concern is that the abandonment or postponement of races due to weather conditions happens too often in New Zealand. Last year 36 races were abandoned in New Zealand due to poor track conditions. 27 of these were on thoroughbred tracks. While 13 of the 27 races were rescheduled, there was a direct economic impact on owners and trainers, and indirect economic impact on the wider region. These abandoned races resulted in approximately $2 million of potential net profit lost to the industry. A recent visit to Ireland highlighted the importance of better tracks and facilities, including all-weather synthetic tracks. We spent some time with people who are experts in their field, and the cautionary tale they told us about the need to get the right tracks is so important. We have found the money for three but we want sound, fail-safe, alternatives when we talk about new tracks. They will all be different around New Zealand. All-weather synthetic race tracks reduce the number of race cancellations. These are some of the concerns, but there is still much to be positive about. This year has been extremely important for New Zealand racing. The delivery of the Messara Report means it is a different year to any other. We are on the cusp of real change and a positive future. You know what the Report says in particular with the 17 key recommendations including six of importance to thoroughbreds: increased prizemoney; increased returns to owners; incentives to invest in horses (buy ins and breeding); increased race fields; increased wagering; and increased industry revenues. The thrust of the Report's recommendations line up with the New Zealand Thoroughbred Racing's views. We welcomed your support as we move into the most challenging phase – beginning real change on the ground. Submissions on the report At the time of releasing the Report we called for the industry and public to make their views known and they did - with almost 1,700 submissions. As one would expect, the New Zealand Racing Board and each of the Code bodies provided submissions. In addition, 50 submissions were received from Racing Clubs and 17 were received from organisations within the racing industry. 112 submissions were received from organisations and groups not directly related to the racing industry and the remaining submissions came from individuals. Since that time all these have each been reviewed individually. Of the 1,700 submissions, 1,182 were on a single issue – which was opposing the Report's specific sub-recommendation that proposes allowing the Racing Board to acquire Class 4 pokie venues. These were largely form-style submissions with the vast majority coming via an online form. However outside of this single issue campaign, the majority of the remaining submissions were generally supportive of the Report's overall direction. 272 submissions indicated support for the overall intent of the Report and the remaining negative comments were largely directed towards specific recommendations. The recommendations that received the most support from the submitters who commented on them were: Introducing robust processes to establish traceability from birth and the re-homing of the entire Thoroughbred herd; Initiating a special review of the structure and efficacy of the Racing Integrity Unit by an independent qualified person; Changing the composition and qualifications for directors of regulatory bodies; Seeking approval for a suite of new wagering products to increase funding for the industry; and Introducing a Race Field and Point of Consumption Tax. There was also, as you would expect, some areas that have less agreement. Outside of the issue around pokie venues just mentioned, there were concerns raised around issues such the closures of specific racecourses. One can agree with consolidation of racecourses being a challenge, but it is hard to disagree that 48 venues is too many. Another consistent theme in the submissions was how sports, sporting organisations and sports betting fit into any future change. So there is a lot of work still to be done. Next steps Cabinet has recently agreed, upon recommendation, to establish a Ministerial Advisory Committee to drive and inform government decisions on the Report's recommendations. The committee will be charged with setting a sense of direction for the intended racing reforms. It will also report on opportunities and roadblocks to returning the racing industry to a well-managed and sustainable economic growth path. The submissions on the Report will help both inform the work of the Ministerial Advisory Committee and ultimately be an important input into the government's final decision on the review. It is the intent of the Government to stay faithful to the Messara Report. We didn't get him over here to give his expert advice and experience - independent, neutral and unbiased – to then ignore it. We are going to go for broke as much as it possibly can be done. He will admit, like others, that there are one or two things that we can't do or we have to tweak or change. We're going to make sure we keep in close consultation with him and others who helped at the time to ensure we remain faithful to the report. We expect to announce the membership of the committee before the end of the year. The committee will provide an interim report in the first quarter of next year and we anticipate having Cabinet decision on the future of racing soon thereafter. There is an expectation for this to include the introduction of legislative changes to work towards modernising the industry. We can all see that the conditions are there to make this the thriving industry it once was. The goals are lofty, including: a substantial increase in the collective returns to New Zealand owners; and a substantial increase in the industry's overall economic contribution. For this to be achievable, an immediate and collective effort will be needed for the industry to turn itself around. And it won't be easy. The New Zealand racing industry can have the brighter future it deserves, but real change and brave leadership will be required from us all. Thank you for your continuing support as we move to decide exactly what changes will be made. But we know that speed, unction and immediacy is required here. We don't want to be waiting around for months and years. We are now on the road to real change and a better future. We have the chance to turn the industry's future around together and to take our place as we once were, back in the elite of world racing. We have to make that investment. All the best for your conference. ENDS
Over $15 million will be invested to redevelop Mana College in Porirua, Education Minister Chris Hipkins announced during a visit to the school this morning. "The College will get a new library and administration block as well as several new classrooms. Plans include replacing the hall roof, demolishing up to 21 classrooms and rebuilding 17 larger flexible spaces," Chris Hipkins said. "Mana College has had to make do with tired classrooms and leaky buildings for too long. "Substantially more investment is needed, on top of the announcement in mid- 2017 because of the school's rising roll, and this growth is expected to continue as further housing developments are completed in the area. "I'm really pleased to be making this announcement today so work can get underway. "The redevelopment of Mana College is just one part of this Government's ambitious regeneration project in Porirua. "It's also an example of the Government's commitment to ensuring schools have enough classrooms that are modern and fit-for-purpose to support students to succeed. "Preliminary work is expected to start in the new year," Chris Hipkins said.
All Government Ministers will for the first time release details of their internal and external meetings, Minister for State Services (Open Government) Chris Hipkins announced today. Cabinet has agreed to the release of summary information from their Ministerial diaries from January 2019 onwards, with the first publication in February 2019. "The move helps build trust and confidence in government," Chris Hipkins said. "There is a public interest in the meetings held by Ministers and proactively releasing the summary information promotes accountability. "In September, I announced that the Government will be proactively releasing Cabinet papers, and this change is yet another step in the right direct to reflect the Government's commitment to improving transparency. The policy applies to the information recorded in the diary of each Minister and Parliamentary Under-Secretary that relates to ministerial business, including meetings held outside New Zealand. For each meeting in scope, the summary would list: date, time (start and finish), brief description, location, who the meeting was with, and the portfolio. The monthly summary will be published on the Beehive website within 15 business days following the end of each month. "The proactive release of the diaries will be consistent with the provisions in the Official Information Act including privacy considerations," Chris Hipkins said. "Other jurisdictions including the UK and the State of New South Wales in Australia proactively release their Ministerial diaries. Their releases however, exclude internal meetings. "We have decided to go further and release summaries of meetings involving other Ministers and government officials to be more open," Chris Hipkins said. Notes to editors The summary of information excludes: material related to a Ministers' personal, party political, or parliamentary/constituency roles; incidental activities; meetings related to consultation between government parties, consistent with s9(2)(f)(iv) of the Official Information Act; meetings with other MPs relating to a constituency matter or other matter that might breach personal privacy; travel and logistic information; details of meeting locations that are a private home address. The Cabinet paper is available here. Minister Hipkins has released his Ministerial diary for September and October 2018 which can be found here.
Health Minister David Clark is pleased to celebrate the Otago Project partnership between the Ministry of Health and the University of Otago which is significantly increasing the number of Māori graduates in the health sciences and workforce. "Today I was privileged to attend Te Heika Pounamu, the University of Otago's pre-graduation celebration for Māori health science graduands, and to share this wonderful occasion with these tauira and their whānau." David Clark said. "This year's cohort of Māori health science graduands is the largest ever at the University, which makes today's celebrations particularly noteworthy. In all, 76 Māori will graduate tomorrow in a diverse range of health disciplines. "When the Otago Project began in 2009, there were 131 Māori health profession students across all programmes. Today there are almost 350. Within the University of Otago's health programmes, the proportion of health profession students who are Māori has risen from 5% to 13%. This is great progress but clearly there is still more work to do. "Improving equity in health is a key priority for the Government and to make health truly equitable, it's essential we have a workforce representative of the population. "However, Māori have historically been under-represented in our health workforce. This is not equitable and it's not acceptable. "The Project is culturally responsive and empowers Māori students throughout their studies from 'inspiration to graduation', inspiring school-leavers to pursue careers in health and supporting students throughout their university studies. "I congratulate these emerging health professionals for their commitment and success," David Clark said.
<% 'Display a random image Const maxID5 = 4 'Choose a value between 1 and 3, inclusive Randomize Timer Dim iValue5 iValue5 = Int(Rnd() * maxID5) + 1 %> <% If iValue5=1 Then %>
<% ElseIf iValue5=2 Then %>
<% ElseIf iValue5=3 Then %>
<% ElseIf iValue5=4 Then %>
<% End If %>
Health Minister Dr David Clark has announced a significant change in the approach to constructing the new Dunedin hospital. It will now be built in two stages, with the outpatient and day surgery building fast tracked to be finished more than three years earlier than anticipated and the larger inpatient building due to be finished five or six years after that. David Clark said the announcement comes after 'some months of thinking and planning', and is conditional on the normal Cabinet and budgetary processes being secured. "The underlying issue is that the existing Dunedin hospital will not last the distance in its current state. There is simply too much damage, too much congestion, too many things to work around and no room to do so. "Had we done nothing, the existing hospital would have progressively struggled to deliver adequate services, especially in the emergency department and in surgical services. It would also be unreasonable to ask staff to operate under existing conditions for another decade. "Sadly, all of this is the direct and predictable result of years of procrastination and indecision in earlier times. "The current hospital simply does not have adequate day surgery capacity and has no room to build more. The Southern DHB and the Southern Partnership Group have considered every conceivable option to address this. The best way forward is to put a manageable chunk of the new hospital on a much faster track. "As soon as we have new day surgery capacity up and running, we will be able to repurpose that space within the existing hospital to best serve the needs of patients and staff. That will mean the existing hospital will be much more functional for the last five or six years of its life." The new plan is to open the smaller of the two buildings, the day surgery and outpatient building, in two stages; November 2023 and November 2024. Importantly, day surgery will be able to start in the new facility in November 2023. Some contingency times have been built into the plans but these dates are nonetheless dependent on no major obstacles such as unpredicted ground conditions. The larger inpatient building does not have a finish date yet but Dr Clark said he expects it will be complete in about ten years. "The people of the South have been waiting too long for modern hospital facilities – this plan means they can expect to have modern outpatient and day surgery facilities within five years," David Clark said. NOTE: For more information about the project head to www.newdunedinhospital.nz.
The Tomorrow's Schools Independent Taskforce is proposing significant changes to the way our schools are run, governed, and managed to ensure every student receives the best quality education in future, Education Minister Chris Hipkins said today. "We set up the Taskforce, as part of our Education Conversation with all New Zealanders, to get an independent view of the state of compulsory schooling in New Zealand," Chris Hipkins said. "They have delivered the report and bold recommendations which I hope will prompt wide and deep discussion about what our schooling system should look like for the next 30 years. "We know, from the 43,000 New Zealanders who responded to the wider Education Conversation | Korero Mātauranga, that people want change. "Much has changed since the last major schooling system review took place 30 years ago. For example, there is greater diversity across our student population, and our schools are dealing with more complex issues including student and teacher wellbeing, than was the case back then. "The next four and half months until April 7, 2019 provides opportunity for the wider public discussion we are seeking. "Now is the chance for all New Zealanders to have their say on building a schooling system that meets the needs of all students, educators and parents, and that is fit for purpose for the 21st century. "The Taskforce will lead the consultation, and report on the results. The Government will make decisions on implementing the review in mid-2019," Chris Hipkins said. A full copy of Our Schooling Futures: Stronger Together | Whiria Ngā Kura Tūātinitini is available here.
Police Minister Stuart Nash says Police deserve acknowledgement for efforts to prevent crime and improve community safety, as new data shows a significant drop in the number of people who have been victims of crime. In the 12 months to 31 October 2018 the number of victimisations recorded by Police fell by 3.5 percent. "This means 9,353 fewer people were victims of a crime during the year, compared to the preceding 12 months," Mr Nash says. "One of the Government's top three priorities is to improve the wellbeing of New Zealanders. We are building safer and more connected communities. "The fall in recorded crime equates to 1,304 fewer crimes against a person and 8,049 fewer crimes against property. Of note, there were 6,377 fewer burglaries and clearance rates for burglary have increased. "Burglaries are a key focus for Police. It is an invasive crime which greatly affects how safe people feel in their homes and communities. That's why it is such a high priority. "We know one of the greatest crime prevention tools is the visibility of Police in the community. That's why the coalition agreement with New Zealand First strives to increase Police numbers by 1800 extra officers. We are making good progress and 941 new constables have already been deployed around the country. The net gain, accounting for attrition in the current workforce, is expected to be between 450-500 frontline officers by the end of the year. "We have a particular focus on community policing and organised crime, which is a driver of crimes such as burglary and assault. We are committed to building a country where people feel healthy, safe and happy in their homes and communities. "I commend Police for their efforts to prevent crime, in particular their focus on organised crime such as this week's operation in Rotorua which has disrupted the methamphetamine trade by members of the Head Hunters gang. I am committed to supporting Police to keep communities safe, Mr Nash said. ATTACHED: The Crime at a Glance summary report. Detailed tables of police data are at: http://www.police.govt.nz/about-us/publications-statistics/data-and-statistics/policedatanz
Foreign Affairs Minister Winston Peters today formally gifted Tokelau with a new vessel to serve as a small passenger ferry between the country's three atolls. "The new inter-atoll vessel will serve as the country's first purpose-built emergency response vessel as well as a small passenger ferry, enabling Tokelauans to travel safely and efficiently between the atolls Atafu, Nukunonu and Fakaofo," Mr Peters said. "Reliable, efficient transportation between Tokelau's atolls is vital – both in terms of having an emergency response capability and to allow Tokelauans safe international travel. "Features on the new vessel include a reclining first aid bed for transport of a sick or injured person, and the latest safety equipment and electronics including long range radio which operates under global maritime distress and safety systems." The vessel, named Fetu o te Moana, or Star of the Sea, was formally gifted today to Te Ulu o Tokelau (Tokelau's head of government) by Mr Peters at a ceremony in Lyttelton, also attended by the Minister of Civil Defence Kris Faafoi following his recent trip to Tokelau, and Administrator of Tokelau Ross Ardern. "Today's event represents more than a year of collaboration between maritime experts in Tokelau and New Zealand, and reflects the developing maritime capacity in Tokelau," Mr Peters said. "It also reflects the spirit of collaboration as we pursue the shared goal of keeping our people safe at sea." The New Zealand Aid Programme funded $860,000 boat was provided through the Pacific Maritime Safety Programme.
Government agencies are being encouraged to take skills and training into account when contracting for large construction projects, rather than wait for it to become mandatory. The Ministry of Business Innovation and Employment (MBIE) is currently working to make skills and training development a requirement for construction procurement projects valued at over $10 million and this will likely take effect next year. However Economic Development Minister David Parker and Building and Construction Minister Jenny Salesa have agreed that Government agencies should take the lead in setting good construction procurement practice as soon as possible. They are writing to chief executives of 137 government departments and agencies advising them not to wait until it becomes a requirement. "While central government contracts only make up about 18 per cent of construction activity, government should take a leadership role," David Parker said. "There's no 'one size fits all' solution to the delivery of complex infrastructure, but there are good practices that can be more consistently applied." The chief executives are being encouraged to follow the Construction Procurement Guidelines, and to consider adding skills and training components as requirements in new construction contracts. "Government agencies can use their capital investment to find ways to partner more effectively with the construction sector to deliver better value, and better outcomes, for New Zealand," David Parker said. The voluntary Construction Procurement Guidelines were developed in conjunction with the industry in 2015 and provide direction on areas such as considering whole-of-life costs and outcomes and the appropriate allocation of risk. Jenny Salesa said the Government has had a number of discussions with stakeholders in the construction sector about how to work together better to improve long-term outcomes. "They have told us that consistent use of these Guidelines will be positive for the sector as a whole. "We have heard there is also a tendency for agencies to favour the lowest cost bid, which typically favours suppliers who do not invest in training and developing their workforce. "This has been a long-standing issue that has contributed to a shortfall of about 30,000 construction workers. Creating a more sustainable construction sector for New Zealand means we need to invest in workforce development and training," said Jenny Salesa. The Government Rules of Sourcing, which are used in conjunction with the Guidelines, will be updated to include a new requirement for agencies to provide evidence that the Guidelines have been considered. This is expected to come into effect next year. Notes to Editors: The New Zealand Government spends approximately $41 billion each year on procuring goods and services. This is about 18 per cent of New Zealand GDP. Construction Procurement Guidelines are available at: https://www.procurement.govt.nz/procurement/specialised-procurement/construction-procurement/ The Government Rules of Sourcing are at: https://www.procurement.govt.nz/procurement/principles-and-rules/government-rules-of-sourcing/
The Ethnic Communities Development Fund (the Fund) will provide funding to 75 community projects starting in 2019, Minister for Ethnic Communities Jenny Salesa announced today. The Fund supports initiatives that aim to develop established, growing, and newly resettled ethnic communities. "With over 200 ethnic communities now calling New Zealand home, the Fund, and the benefits it provides, is vital for enhancing New Zealand's social cohesion," says Jenny Salesa. "The Fund supports our ethnic communities in strengthening New Zealand's inclusiveness, and enriching our diversity." The 75 selected projects, chosen from a pool of over 130 applications, will receive a total of NZ$520,000, with the value of grants ranging between NZ$2,000 and NZ$42,000. "I am delighted by the high quality and variety of the selected projects and it is great to see the willingness and commitment of our ethnic communities in sharing their expertise, talents, and skills with our wider communities," says Jenny Salesa. "The projects were selected from all around New Zealand and connect to the Fund's priorities of leadership development, social cohesion, and cultural events." The selected projects range from building leadership capabilities in ethnic women, to culture training and mentoring for sports groups, and a Multicultural Festival, all of which continue the inspiration and creativity of the initiatives in previous funding rounds. The next funding round will open in August 2019 for projects to be delivered in 2020. Information about the Fund and a list of all grant recipients is available on www.ethniccommunities.govt.nz
Thank you very much for coming today. Climate change is having an adverse impact across our immediate neighbourhood, and at home. This government is committed to ensuring New Zealand does its part to address climate change. This means both contributing to mitigating climate change itself, and working with our international partners to respond to the intensifying impacts climate change will continue to bring. I would like to thank New Zealand's Minister for Climate Change, James Shaw for being here today with me to highlight this important issue—climate change intersecting with security. At the 2018 Pacific Islands Forum, the leaders of our neighbourhood, including New Zealand, affirmed that "climate change presents the single greatest threat to the livelihood, security and wellbeing of Pacific people". The effects of climate change that we're already seeing in the region, as well as the increasing intensity to come, demonstrate the crucial timing of this declaration. The region is facing increased frequency and intensity of extreme weather events leading to a range of environmental impacts such as coral bleaching, decreasing fish stocks and increased soil salinisation—all have flow-on economic, cultural and social consequences. New Zealand is a Pacific nation. I remain proud that the coalition Government's Strategic Defence Policy Statement elevates our ability to act in the Pacific to our top set of priorities, placing it at the same level as our own territory. Defence will be called upon to address a range of challenges alongside other agencies in our communities, across the nation, and – together with our partners – in the Pacific and the world. Climate change is at the forefront of these challenges. The risk of concurrent and more extreme weather events is increasing, impacts are increasingly affecting livelihoods, and climate migration is already happening. Our Pacific Island partners are disproportionately impacted. The western Pacific Ocean is rising at about three times the global average rate of around three millimetres annually. Today we are releasing a new Defence Assessment, titled The Climate Crisis: Defence readiness and responsibilities. It reinforces that climate change is one of the greatest security challenges of our time. The key messages are clear. Climate change will exacerbate water shortages, food insecurity, and impact public health—further challenging areas around the world with limited resources or weak governance. The effects of climate change will challenge Defence, in terms of responding to more frequent and more intense events in our region. Understanding and accounting for the security impacts of climate change will be a critical component of our planning efforts in the years to come. The links between climate change and conflict are indirect but demonstrable. When the effects of climate change intersect with a complex array of environmental and social issues, they can be significant contributors to both low-level and more violent conflict. This can include violence between communities, disputes over land and resource competition. The importance of managing the social impacts of climate change – from water and food insecurity, and loss of livelihood and cultural identity, to climate-induced migration – cannot be understated. When not well managed, these social impacts of climate change have the potential to heighten security concerns in the Pacific and extending into both maritime Southeast Asia and South Asia and further afield. Climate change is a challenge that Defence needs to be ready for. The impacts of climate change will require more humanitarian assistance and disaster relief, more search and rescue missions, and potentially stability operations. This means more frequent and concurrent Defence Force commitments. Defence must also do its part, in terms of adopting more environmentally sustainable and responsible practices. This assessment puts us on a path to elevate and expand some of the good work that's already underway, from our camps and bases to the ways we train. Implementing new initiatives takes time and does come with a cost. This assessment will be followed by a joint Defence implementation plan in 2019. The Defence Force also has a role in supporting scientific research on climate change in Antarctica and other deployments. So with this assessment, we look forward to advancing the conversation on the security implications of climate change in New Zealand and with our partners, and in setting ourselves on a path to enhanced environmental sustainability. We look forward to continuing to learn from our Pacific friends and strategic partners to continuing to strengthen our shared resilience through strong partnerships.
Opening Speech for Pacific Island Conference on the Treaty on the Prohibition of Nuclear Weapons Auckland, 5 December 2018 Welcome to those here today from our neighbouring Governments across the Pacific. A warm welcome also to representatives from the Governments of Austria, Brazil, Ireland, and South Africa - all of you, as members of the "Core Group", were in the driving seat for the adoption of the recent Treaty on the Prohibition of Nuclear Weapons. And we ought to single out Brazil for special mention because our meeting here in Auckland owes much to an initiative you launched last December. So thank you for that. Welcome as well to two other very important groupings. One of these involves our colleagues - and helpmates - from civil society and academia. New Zealand is particularly honoured to have here Ms Beatrice Fihn, Executive Director of the International Campaign to Abolish Nuclear Weapons. We have also another member from ICAN's Head Office with us, as well as its New Zealand-based campaigner, Ms Edwina Hughes. And we have other notable contributors to our Conference including Dr Zia Mian from Princeton University and Dr Treasa Dunworth from Auckland University. And last - but certainly not least since, as you all know, 'the future belongs to you' - we have our Youth participants with us. Thank you for coming to our Global Youth Forum. Some of you have arrived here from the United States as well as other far-flung parts of the globe but most of you are coming from our Pacific neighbourhood and from New Zealand. Indeed a number of you are Aucklanders - who haven't had near so much challenge in getting here. Unless you have been caught up in the Auckland traffic. You have all come to Auckland - whether to the Pacific Conference or to our separate Youth Forum - because, to echo President Macron's punchy aphorism, 'there is no Planet B'. You would not be here if you didn't share New Zealand's concern about the growing risks associated with nuclear weapons and if you didn't want to help push for nuclear disarmament. We take it that all of you, like New Zealand, are supporters of the Treaty on the Prohibition of Nuclear Weapons. In the Pacific we have a long history with nuclear weapons from the years when our region was used as a testing ground. We know only too well what nuclear explosions can do because some of our Pacific neighbours are still bearing the horrific scars. We see the Nuclear Weapon Prohibition Treaty as the global version of our Nuclear-Free Zone. We hope our region will be as strong in its support for the Prohibition Treaty as we have been for the Treaty of Rarotonga. We are up against some fairly tough opposition. But we do not see that those who are opposing the Prohibition Treaty are putting forward better ideas of their own about how they want nuclear disarmament to move forward. Nuclear disarmament is described as the UN membership's oldest and highest security priority. After the Cold War and until just a very few years ago, it looked like it was, broadly-speaking 'on track' and moving - although much slower than we wanted - in the right direction. It's not that way now. UN Secretary-General Guterres recently warned us all that the risks we already face from nuclear weapons are unacceptable. Now they're growing. The threat that nuclear weapons might actually be used (for the first time since 1945) is now higher than it has been at any point for the last few decades. Nuclear weapon possessors have modernisation programmes under way and nuclear postures are expanding, not contracting, the range of circumstances in which their weapons might be used. There is talk of a new nuclear arms race. And also of new, more usable, types of weapons - ones that could lower the threshold for their use. We face a real prospect of nuclear proliferation - especially if the 50-year old Nuclear Non-Proliferation Treaty starts to unravel as a result of insufficient progress on disarmament. Much more is known nowadays about the many accidents and 'near misses' which have occurred over the years in relation to nuclear weapons. This is something which New Zealand and other members of the 'De-alerting Group' have sought to mitigate for over a decade now by encouraging, in particular, the US and Russia to lower the launch readiness of their nuclear weapons. The case for reducing the risk of an accidental nuclear weapon launch seems compelling to us. It becomes even clearer if we think of the possible cyber implications of retaining these weapons on 'high alert'. Cyber attacks could render command and control arrangements useless, or could jeopardise the reliability of warning systems - making it appear, for instance, that an enemy attack is imminent. New Zealand will continue to press the case for de-alerting. That's one reason why, in responding to Secretary-General Guterres's recent "Agenda for Disarmament", we've signalled our interest in being listed as a 'supporter' of work focused at lowering the risks associated with nuclear weapons. (We've also let the UN know that we're interested in joining the efforts of others on two of the conventional weapon Action Points identified in the Agenda: small arms; and the use of conventional explosive weapons in populated areas.) This is mentioned now because we want to emphasise New Zealand's willingness to partner with you, our Pacific neighbours, in areas of work - such as nuclear weapon risks - which you might have in mind to signal in your own responses to the Secretary-General's Agenda for Disarmament. In closing, welcome to Auckland. We wish you the very best in your discussions over coming days on the Treaty on the Prohibition of Nuclear Weapons - an important step forward in our region's push for a nuclear weapon-free world. Thank you.
Tēnā koutou, tēnā koutou, tēnā tatou, katoa. It is my honour to attend this event and be part of this celebration of women in science. I would first like to thank the organiser, the University of Auckland Faculty of Science, for organising this event. We are here to celebrate women in science and in particular we acknowledge the contributions of Dr Kathleen Curtis - a world-class scientists and trailblazer who actively pursued equality for women. Many significant scientific developments by women have gone unrecognised throughout history. So the opening of this Atrium which bears the name of one of New Zealand's pioneering female scientists is an important sign of how far we have come. I'd like to take a moment to acknowledge the progress that has been made. Dr Curtis was the first woman fellow of the Royal Society elected in 1936. 80 years have passed and today she would find herself in good company. In 2018, 11 of the 20 new Fellows elected were women. I have no doubt that Dr Curtis has helped paved the way for these women and other women in science to get the recognition that they most certainly deserve. There are some wonderful initiatives such as the Curious Minds programme that are positively influencing girls' and young women's subject choices and increasing their participation in STEM. Today in New Zealand we can be proud that we have seen a consistent trend since 2008 of parity between the number of male and female doctoral degree graduates. We are making progress to close the gender pay gap and we rank among the top nations on gender equality. But we're not doing enough. The Ministry of Business, Innovation and Employment estimates women make up just 32% of the scientific workforces, and that Māori and Pasifika combined make up less than 2% of the scientific workforce. Increasing the representation of women and minority groups in science is important for social justice and fairness. In addition, having equal gender representation in leadership could be worth as much as $800m to the New Zealand economy. This in itself presents a strong rationale for addressing these issues. But the case for increasing diversity in science goes well beyond money. There is growing body of evidence that tells us that diversity leads to greater creativity, innovation and productivity with the potential to improve the quality of research and the relevance of outcomes for society. Higher female participation in teams can help to overcome biases, ensure more equal participation and broaden viewpoints which can in turn, spark new discoveries. Moreover, a representative scientific workforce is more likely to pursue solutions that put the long-term wellbeing of the New Zealand people and our environment at its centre. Much progress has been made however these efforts have not yet translated into equal representation of women in senior STEM positions. Careers for women in science often progress more slowly, stall more often and are more likely to be discontinued. The reasons for this are complex but include amongst other things unconscious bias and a lack of support for family responsibilities. Earlier this year I launched new measures to increase diversity in New Zealand's science system and published the MBIE Diversity in Science Statement. I am a strong believer that you can't change what you don't measure. And that is why our starting point is to create more transparency and accountability about who is receiving science funding from government. I will continue to work with my officials to understand how best to support, encourage and contribute to the development of women and other under-represented groups who are, or aspire in the future to be the next research leaders. There is no silver bullet but there are actions that we can all take to shine a light on inequities in the science system and to identify and support initiatives that promote greater equity, diversity and inclusion. And that is why I would personally like to take this opportunity to acknowledge the wonderful work that the University of Auckland has been doing to make this a safe, inclusive and equitable place to study and work. I welcome your transparency by committing to publish an annual report which shows what progress you are making. You are setting an example that I hope others will follow. Back to the task at hand. It is my pleasure and honour tonight to formally open the Kathleen Curtis Atrium. Dr Curtis was not only a pioneer in the field of botany but an inspiration to the women scientists who came after her. Today we honour her work and support future generations of women to be at the forefront of scientific achievements. So without further ado I would like to officially open the atrium and unveil this plaque which records the life and works of Dr Curtis so that she will be remembered and continue to provide inspiration for many generations to come. Thank you.
Kia ora tatou katou. Warm Pacific greetings to you all. Oute manatu, o lupe sa vaoeseese, a'o lenei ua fuifui fa'atasi Ua manu fa'aifo mai le lagi le igoa ipu a Tupuola. Aua ua paia, ua mamalu, ua ula, ua maualuga foi le paia ma le mamalu, lea ua aofaga potopoto. I acknowledge that each of you hold significant roles in your respective countries as Judges and members of the judiciary. We are blessed to have your presence, your mana in this forum as we discuss some weighty matters that has great meaning to the Pacific region and its peoples. My presentation will focus on the following: I'll share some pictures I took when I travelled to Tuvalu and Kiribati, immediately after the Paris Agreement was signed; I'll share the New Zealand Government's view on Climate Change, and a few examples of our response thus far; I'll speak about our Government's focus in the Pacific, why, our new approach, and the foundations for this new approach; I'll pose some questions that I have which I believe politicians like myself need help with, in my hope to spark discussions about potential policy areas; Finally I'll show a short clip of a King Tide as taken by a friend from Tuvalu. Pictures: Climate Change in Tuvalu & Kiribati Tuvalu – limited land and space, with the Pacific Ocean on one side of the road, and the lagoon on a metre away on the other side; Coastal erosion – the damage to coconut trees; Regular coastal flooding in homes and land areas; Destruction of homes, crops and gravesites; Pollution of ground water sources – health risks – diseases & death; Damaged seawalls on Red Beach, Kiribati; Outer islands are becoming uninhabitable, leading to internal migration; Extreme events becoming more regular, more severe. Prolonged wetter, dryer, and hotter climates; Pictures: What's the Pacific doing about climate change? Fighting as best they can; Building seawalls with imported rocks from Fiji & Nauru; Reclaiming the foreshore. Tuvalu drenching the lagoon and filling 5 ton bags to reclaim the front of the government building; Food insecurity Climate Change: The New Zealand Government's View What is the New Zealand Government's view on Climate Change? It's real. Our Prime Minister has declared climate change as the nuclear-free challenge of our generation. New Zealand wants to be a global leader on climate change. We recognise that global challenges require everyone's attention and action. We all have a responsibility to care for the earth in the face of climate change. We need to ensure we work across borders, to share research and ideas, build opportunities with other nations. We have a significant domestic programme under way, including a Zero Carbon Bill. We will legislate a 2050 zero net-emissions target and establish an independent Climate Change Commission to advise the government on national carbon budgets. We're also looking at how to make our electricity be 100% renewable by 2035. New Zealand is fully committed to the Paris Agreement and we are taking urgent action to transition to a low-carbon and climate resilient economy. Our focus is on doing this in a way that creates new areas of growth and opportunity for our communities. New Zealand is active in the Paris Agreement negotiations and we are also working more widely to encourage ambition. A few examples of New Zealand's Response on Climate Change so far We are reviewing our emissions trading scheme, to ensure it helps us deliver a net zero-emissions future. We have started planting trees with a target of 1 billion trees over the next decade. And we are no longer issuing permits for offshore oil and gas exploration. On the international stage we are pushing for the reform of fossil fuel subsidies - the $460 billion spent each year that works against climate ambition and could be better spent on building resilient societies. We are leading research and collaboration on climate change and agriculture. At COP24 New Zealand will lead an event on sustainable agriculture and climate change. We're aiming to encourage action to capture the 'triple win' – increasing agricultural productivity, reducing greenhouse gas emissions, and strengthening resilience to climate change impacts. We are undertaking research in Antarctica to better understand the crucial role it plays in global systems, and the far reaching effects environmental change in Antarctica will have. Underpinning all of this action is our commitment to the Paris Agreement and the critical decisions that will be made in Poland this December. NZ & Climate Change in the Pacific The challenge of climate change requires us to look beyond our domestic borders, and in New Zealand's case towards the Pacific. We recognise our neighbours in the Pacific region are uniquely vulnerable to the impacts of climate change and are feeling these impacts, day to day. Pacific leaders themselves have declared climate change to be the single biggest threat facing Pacific Island countries and territories. We want to support our Pacific neighbours to make the transition to a low carbon economy without hurting their existing economic base. We will stand with the Pacific to honour their desire to retain the Pacific's social and cultural identity and to continue to live in their own countries, where possible. At the centre of all this, is our Government's Pacific Reset focus, which is a commitment to build deeper partnerships with Pacific countries. The Value of the Pacific Reset Earlier this year our Minister for Foreign Affairs, Minister Peters announced a 'reset' of New Zealand's relationships and approach in the Pacific. This reenergized Pacific strategy will be absolutely central to the approach that our government takes in working throughout the Pacific region. The Pacific Reset is a recognition that New Zealand can and should be doing more in the Pacific. New Zealand is a Pacific country, firmly anchored in the Pacific, linked by history, culture, politics and demographics. We have constitutional ties to the Cook Islands, Niue and Tokelau, and a Treaty of Friendship with Samoa. Our identity is inextricably connected to the Pacific. And with the demographic trends as they are, this is only going to intensify. What happens in the Pacific has a profound impact on New Zealand. Whether its immigration laws, transnational crime, opportunities for kiwi businesses, right through to the strength of the All Blacks side, the Pacific is a central piece of all of these puzzles. The Pacific has always been the place where New Zealand matters more, where we can have more positive impact than anywhere else in the world. And this is absolutely the case today. The Pacific Reset Principles One of the elements you've probably heard about is a sizeable increase in our international development spending – an additional $714 million over four years to be precise. NZ will work with Pacific governments on their priorities and how to best use this investment, and also how we can leverage it with other stakeholders in the region. A significant portion will go towards the area of climate change. Additionally, our Prime Minister also announced an increase to the global climate finance commitment to $300 million over four years, which is an increase of $100 million. This funding allocation will focus on practical action that will help Pacific countries adapt to climate change and build resilience. The Pacific Reset is much more than an increase in development funds. At its heart it is about shaping a new approach to NZ diplomacy in the Pacific. To help steer the new approach, the New Zealand Cabinet has agreed to a set of 5 principles Understanding: Firstly, we will demonstrate a depth of understanding of the Pacific. There is a Pacific perspective in all things. It is similar to the perspective of Maori. It is shared by the Pacific diaspora in NZ. Friendship: We'll exhibit friendship through all our dealings with Pacific Island countries, by taking an honest, empathetic and respectful approach. Mutual benefit: We'll strive for solutions of mutual benefit when developing policy with impacts on the Pacific. Collective ambition: We'll achieve collective ambition with Pacific partners and external actors Sustainability: And finally, we will seek sustainability by focusing on the region's long-term goals, and by playing our part in promoting resilience, and social achievement and economic development. Immigration Our immigration policy will reflect the principles agreed to in this Reset, given that Migration is an important part of New Zealand's relationship with the Pacific. As part of the 'Pacific Reset' our Government is taking forward a comprehensive approach to addressing Pacific climate migration, including regional, multilateral, legal, and development solutions with a near term focus on adaptation and mitigation. Cabinet agreed to an approach to this work in May 2018, recognising the importance of foundational work being undertaken before consideration of an immigration solution. Our response to Pacific climate change is underpinned by acknowledgment of the expressed desire of Pacific peoples to continue to live in their own countries. At the same time we recognise that resettlement or migration might become necessary as Pacific peoples are affected by the impacts of climate change. In that eventuality, New Zealand's immigration policies might be sufficiently flexible to form one part of a future solution. We will have more to say about this work next year. Significant Issues & Questions There are significant issues and questions that I think politicians need help in answering and help in developing policy on. Scientific evidence points to 2070-2100 where low lying atolls, such as Tokelau, Tuvalu, Kiribati and the Marshall islands, maybe under water. I pose these questions to spark discussion in my search to better understand what we can be doing. What will happen to the citizenship and sovereignty rights of those islands that go under water? Who will benefit from their EEZ, mineral rights, fishing, space, World Wide Web rights, if these islands are under water? What about the loss of lands, languages and indigenous knowledge? Who is responsible for this loss? Compensation for harms caused? If we are to put in place an emergency plan for the emergency no one wants – displaced peoples on our borders – who will resource and pay for this emergency plan, which must include relocation and resettlement? Video: King Tide in Tuvalu Picture: Kiribati Children – This is what it's all about Ends.
Morena koutou and thank you to the conference organisers and our hosts Waikato-Tainui for the opportunity to speak today. A little over a year ago, the Coalition Government made it plain this is a government formed to effect positive change. Change will take courage because change can be unsettling to the status quo. Change will mean collaboration and cooperation. Change means we will have to do things differently. Māori have been particularly hard-hit by the housing crisis. Māori home ownership rates are only 43% compared to 63% for the general population; Māori make up 36% of public housing tenants yet comprise just under 15% of the general population; Māori are 5 times more likely than Pakeha to be homeless; and Many Māori live in sub-standard or unsuitable housing, with negative impacts on their health, education, employment and other social outcomes. I know many of you work with whanau facing these issues on a daily basis. Unfairness on this scale is unacceptable to this Government. The Honourable Nanaia Mahuta, Honourable Jenny Salesa and I meet on a regular basis as the Maori Housing Ministers Group. We are taking a two-pronged approach. We want to ensure all policy across housing and urban development works for Māori, and we are developing initiatives designed to meet Māori needs and aspirations. I understand Minister Mahuta spoke to you yesterday about the second approach - our special initiatives for Maori housing, including the Government's plans for papakainga housing; and removing the barriers to building on Māori land. So I'd like to spend the rest of my time on how we are making sure our broader housing policy works for Māori. Throughout our shared history, where the market has failed to provide adequate housing, the state has had to step in. In 1905 New Zealand became the first nation in the Western world to provide public housing. Faced with expensive, overcrowded and unsanitary housing in the inner cities, the Liberal Government of Dick Seddon built houses in the suburbs to provide an alternative for working-class families. For most of the 20th century, the state provided some form of financial assistance for those wanting to buy a home. In the 1930s the first Labour Government embarked on an ambitious state housing programme to offset shortages caused by the Depression and an increasing population. It wasn't until 1948 that Māori could participate in mainstream state housing, as Māori migration to the cities increased. Maori Affairs expanded their housing portfolio during the 1950s and by the mid-60s was making over 1,000 houses available, and the State Advances Corporation was providing hundreds of loans and state rentals for Maori. Maori Affairs Housing, alongside concessional mortgage finance provided by State Advances, and the ability to capitalise the Family Benefit for a deposit, put generations of whanau into their own homes during the fifties, sixties and seventies. Sadly, successive governments abandoned direct intervention to promote home ownership for first home buyers. In 1991, 57% of Maori whanau lived in homes they owned. Maori home ownership fell to 43% by 2013. We can look back over the history of government intervention in housing and take some comfort that the hands-off approach of the past few decades has been something of an aberration. We again have a Government now that is determined to intervene to ensure every family has a warm, dry and affordable home. I take inspiration from what Michael Joseph Savage said about state housing: "We are trying to cater for everyone ... we do not claim perfection, but we do claim a considerable advance on what has been done in the past." I know some of you will be familiar with our overall housing programme, but some will not, so I want to give you a brief summary before moving on to the opportunities it presents for Māori. Our priorities to address the housing crisis are: Building affordable houses through KiwiBuild; Increasing the supply of public housing; Ending homelessness; Modernising tenancy rules to enable more secure rental housing, and setting standards to make sure all rentals are warm and dry; Establishing an Urban Development Authority with the tools to make room for growth in our cities; Progressing an Urban Growth Agenda to drive changes to urban land and infrastructure. You will be aware of our particular focus on KiwiBuild. This is our plan to address the chronic shortage of modest, affordable starter homes for first home buyers; homes the market on its own does not provide. Ensuring Māori benefit from KiwiBuild, and secure a fair share of the houses, is a priority. When I recently announced $38 million in infrastructure to allow housing to be built on the shores of Lake Waikare at Te Kauwhata, Waikato-Tainui kaumatua Robert Tukuri challenged me as the Maori TV cameras were rolling to make sure some of the houses there would be Kiwibuild. I went back a few months later to announce 175 Kiwibuild homes will be built as part of that development. Robert came back as well, and challenged me again in front of the Maori TV cameras to ensure that Maori would be able to afford those Kiwibuild homes. I welcome that challenge. We know Māori are generally under-represented when it comes to home ownership. But we also know that 13 percent of those households who have enough income to service a mortgage on a KiwiBuild home are Māori households. This suggests there is potential for a large number of whānau Māori to benefit from KiwiBuild. But there might be other factors which make this more difficult for Māori, especially the challenge of saving enough for a deposit. In the 1960s, when most home loans came from the state, a family could 'capitalise' the family benefit to raise the deposit, and then secure a State Advances loan. The financial world is very different today. We are working on ways to broaden the pool of first home buyers to include more Māori households. That includes looking for inspiration at schemes led by non-government organisations, such as the shared equity programme Te Tumu Kāinga has provided at the Waimahia Inlet development and others. We are laying the foundations right now for Kiwibuild. It's my vision that we will in time put alongside Kiwibuild a shared equity programme, and the kind of financial capability outreach to whanau that will help them plan and save and get into a situation where they feel confident about taking on a mortgage. Ensuring a supply of affordable homes, financial assistance for first home buyers, and direct engagement with whanau – that was the magic combination of Maori Affairs housing that was so successful during the time of our parents and grandparents. But when 57% of Maori are renters, we have to do more than just promote home ownership. We need to build more public housing. And modernise the tenancy laws to make life better for renters. Reforms to the Residential Tenancies Act will promote stable tenancies in the private rental market; and the Healthy Homes Guarantee Act will introduce minimum standards for warmer, drier rental homes. We also recognise demand for public housing, for families who can't afford to rent in the private market, is also outstripping supply. Of all the applicants on the Public Housing Register, the single largest ethnicity is Māori at 44%. In this year's Budget we've made a steady start, providing funding to increase the supply of public housing by 6,400 over the next 4 years. On that basis, I would expect approximately 3,000 of these new state and community provided homes will go to Māori. We are re-focusing the work of Housing New Zealand so they can be a more compassionate landlord, and significantly ramp up their build programme to supply desperately needed state housing. And we are continuing to build partnerships with Maori community housing providers to deliver some of those new homes. For those facing immediate housing needs, we're investing more funding in transitional housing in high-need regions, to place up to 34,000 families and individuals over the next 4 years. Again, we believe Māori will benefit from these measures. Another priority for the Māori Housing Ministers is preventing and responding to Māori homelessness. As an immediate response while we increase the supply of long term public housing, we provided 1,742 additional places over this past winter, exceeding our target of 1,537. People who have been homeless for a long time, and face multiple and complex issues, require a different response to those who find themselves temporarily without housing. That's why we're expanding programmes like Housing First. We're boosting funding for existing Housing First programmes in Auckland, Tauranga, Wellington, the Hutt Valley and Christchurch, and starting new programmes in Northland and Whangarei, Rotorua, Hawke's Bay, and Blenheim and Nelson. True to the label, the idea behind Housing First is that a homeless person is first found a home, and then supported to address the issues that led to their homelessness. It is much easier for people to address complex issues, such as mental health problems and addiction, once they have the security of a roof over their head. The support services will help them to make positive steps towards a healthier and safer life, reduce harmful behaviours, set goals, integrate with the community and connect to iwi and whānau. The aim is to end homelessness, not just to manage it. We are seeking a collaborative approach with iwi and hapū to deliver Housing First in each region, and the adoption of a kaupapa Māori approach. For example, last month my colleague Nanaia Mahuta launched Housing First in Rotorua, which is a partnership led by Taumata o Ngāti Whakaue Trust, LinkPeople and Lifewise. I also want to acknowledge the work of other Māori organisations in response to homelessness, such as Te Puea Marae in Mangere, and the emergency housing provided by Ngāti Porou in Gisborne. Earlier, I mentioned the need for real change in housing. Looking to the future, there are further opportunities for innovative and enduring partnerships with Māori. The first is the new Ministry of Housing and Urban Development. The new Ministry will take the lead on driving progress in Māori housing. The new Chief Executive, Andrew Crisp, will be speaking to you shortly, however it is essential that the new Ministry not only engages with Māori across all housing policy, but has the capability to understand and respond effectively to Māori housing issues. To that end, Andrew and his team are moving to establish a Maori Housing Unit to provide that dedicated capability. And I'm very happy to announce the Prime Minister has appointed my colleague the Hon Nanaia Mahuta Associate Minister of Housing and Urban Development with responsibility for Maori Housing. She'll have my total support and we will be working together to ensure our housing policies and programmes deliver for Maori. We are committed to ensuring Government policies deliver for Maori, through Kiwibuild, building more public housing, and ending homelessness. But we also recognise Maori can be and are already part of the solutions. As Minister I have already received a great deal of help from your sector. I want to thank you for that. From the informed and considered advocacy of Te Matapihi, and the Independent Maori Statutory Board. To Ngai Tahu and their commercial property operation stepping up to take on large scale commercial development. To the Tamaki iwi who have sat down with us in recent months to hammer out how the Crown and iwi can partner together on kthe precious development site at Wairaka. To the innovative delivery of services for people who are homeless by Te Puea Marae. And He Korowai Trust's work helping whanau into supported home ownership. There is so much creative and entrepreneurial work going on. Another example is the Waikato-Tainui redevelopment of the former Jebson Place housing in Hamilton – holding workshops with prospective home-owners to learn about mortgages and the like, so they have the best opportunity to succeed. Partnerships with iwi and other Māori organisations are becoming a significant feature of the KiwiBuild programme. As Treaty settlements are completed, iwi are increasingly looking to invest land and capital in developments that will supply much needed housing. Without those partnerships we would have less land to build on. The Land for Housing programme currently has, or is working on, 11 agreements in partnership with iwi for potentially 2,260 KiwiBuild homes. The total yield across the 11 iwi partnerships to date could be 5,369, as most of the developments are mixed, including public housing and papakainga, as well as market housing. Although most of these developments have been in Tāmaki Makaurau, we are also working with iwi on a number of developments in other regions. KiwiBuild is an opportunity to harness the Māori entrepreneurial spirit, and iwi are ideally placed to support the scale of these developments. Another significant aspect of change in housing will be the establishment of an Urban Development Authority, to carry out large-scale, complex developments. This will create significant opportunities for Māori. The UDA will have wide-ranging powers to transform suburbs, cutting through the roadblocks to development. It means we can engineer outcomes that the market cannot or will not provide, ensuring there is a diversity of housing available. The UDA will be a powerful tool to empower partnership with Maori in housing and will protect the interests of Māori. Where the UDA carries out functions normally carried out by local authorities under the Resource Management Act, any existing participation rights for Māori are still provided for. We are currently refining proposals which will allow Māori organisations to share in the governance and leadership of these projects. This is about better outcomes for urban whānau and their communities and making sure that the urban environment reflects their needs and aspirations. Only recently we announced the Porirua redevelopment with Ngati Toa that will revitalise the East with 2,900 new state houses and 2,000 Kiwibuild and market houses. In the West, the partnership will upgrade and manage 900 properties. This is a ground breaking new approach. Ngati Toa had Rights of First Refusal on a large number of state houses from their treaty settlement. We used that as a starting point and together have put together a partnership between the Crown, Ngati Toa and the Porirua City Council to invest $1.5 billion into the regeneration of Eastern Porirua while establishing Ngati Toa as a public housing provider in the Western side. Part and parcel of the change agenda in housing is the Urban Growth Agenda, which aims to address the fundamentals of land supply, development capacity, and infrastructure provision. Our main aim with the UGA is to improve housing affordability, by making urban land more affordable. This will also serve the wider objectives of improving access to employment, education and services; and reducing emissions through better transport links. One example where iwi will be involved within the UGA is in spatial planning for the Auckland to Hamilton corridor. This is about making sure Māori participate at a broader, strategic level in the future of housing and urban development. The new Ministry for Housing and Urban Development aims to see beyond the Crown's obligations under Treaty settlements, and to pro-actively engage with iwi as development partners. For iwi, this is not necessarily just a case of leveraging their financial assets, as some of the groups have received relatively modest amounts of cash and land in settlements. The drivers are also social and cultural. The involvement of iwi in these developments will help to achieve broader outcomes, such as unlocking opportunities for papakainga, building the capacity of Māori as developers, and also through training and apprenticeships for rangatahi. Iwi also bring a different perspective to these projects, focusing on the long term needs of local people, in contrast to the short term drivers which traditionally characterise the development sector. In conclusion, the thread which runs through our response to Māori housing is partnership. We know from our shared history that the state needs to get involved in housing if outcomes for Māori are to improve and our dreams are to be realised. But when a strong state partners with Maori and the wider community, then I think we can really achieve our goals. Ka mahi au, ka inoi au, ka moe au, ka mahi ano. I work, I pray, I sleep, and then I work again. Those are the words of a woman of action Te Puea Herangi who strived through hard work and strong relationships to build a legacy of sustainable enterprise and wellbeing. We cannot do this alone. We must do it together. I invite you to join with us in creating a better future. A future that is fair and just and where the wellbeing of all our people is at the heart of all we do. President Kennedy had a small plaque on his desk that he cherished. It said "Oh God, thy sea is so great and my boat is so small." I need you in that boat with me. No reira, tena koutou, tena koutou, tena tatou katoa.
Speech at the Institute of International and European Affairs Dublin, Ireland 13 November 2018 Thank you for the chance to speak with you today. Of the many things that New Zealand and Ireland have in common one is that neither of us view our size as an excuse to be a mere spectator to world events. We have always seen it as both a responsibility and indeed a necessity to fight for our fundamental values to create the kind of world we want to live in. We are small island nations populated by proud peoples. Despite our size, we have never been afraid to speak up for ourselves and for what we believe in. There is a well-worn adage - 'you're either at the table or you're on the menu'. We have entered a period of dangerous uncertainty in global affairs. The global system underpinning our security and prosperity for the past 75 years is under unprecedented stress. The values and norms on which that system rests – democracy, respect for human rights, open societies and open economies – are under attack in a way not seen for generations. The commitment of key players to the global rules-based system, which has regulated trade and reduced conflict between states, is now a matter of uncertainty. And we are seeing efforts to reshape the world in ways that do not always support our interests or reflect our values. For small states like New Zealand and Ireland, who have much to lose from global instability and the abandonment of rules, this is a real and present danger. We need to fight for our values and to assert our interests. It is not surprising, then, that both New Zealand and Ireland have made strategic decisions in the past year to expand our diplomatic engagement. For us, we are growing our presence across Europe. Yesterday the first New Zealand Embassy in Ireland was officially opened, a milestone in our relationship with Ireland and for our deeper engagement with the European Union membership. Last Thursday in Stockholm we opened our New Zealand Embassy there. This investment comes at a time as Europe undergoes its largest geo-strategic shift in decades as the United Kingdom exits the European Union. As we work through the implications of this both for the region and for our own interests; as we deepen our cooperation with European partners on issues ranging from climate change to global security and as we launch negotiations towards a Free Trade Agreement with the EU – our commitment to our European partners is stronger than ever. And for Ireland, we are pleased to see your Government's decision to 'double its global footprint' through the Global Ireland strategy and the impressive decision to open 26 new posts globally over the coming years. We are particularly, pleased with the focus on our region – the Asia-Pacific. We are delighted to see more of Ireland in our neighbourhood. You might ask why as part of this we have both decided to open embassies in our respective countries. Why have we chosen each other? And why now? The obvious answer to this lies in our shared history and heritage. Put simply, we have kinship ties. One in six New Zealanders can claim Irish ancestry. But this does not do justice to the enormous contribution that Irish New Zealanders have made to building New Zealand, and to the development of our national character and identity. This contribution dates back to the earliest days of European settlement. Irish settlers played a central role in the European settlement as leading politicians, jurists and public servants. Some of our most illustrious Prime Ministers have claimed Irish ancestry. This includes James FitzGerald, New Zealand's first Premier. New Zealand history. John Balance and Michael Joseph Savage, the architects of New Zealand's welfare state, and of course our current Prime Minister, Jacinda Ardern, claim Irish ancestry; as does our Governor-General Dame Patsy Reddy. Many of our most successful business people have been of Irish stock. And Irish migrants and their descendants have been some of our most active and passionate advocates for social justice. Much as it pains New Zealanders to admit this, Irish DNA has made a considerable contribution to the success of our national rugby team as well. Dave Gallaher, captain of the famous "Originals" All Black team that toured Ireland, Britain and France in 1905-06, was from Ramelton, County Donegal. Many of our finest All Blacks since have been of Irish stock: Sean Fitzpatrick, John Kirwan, Christian Cullen, and the extraordinary Barrett brothers, to name but a few. Speaking of rugby, we haven't forgotten the brilliance of the Irish team which defeated the All Blacks in Chicago in 2016. As you all know we have another match on Saturday. We've found it's always better to open a diplomatic post when the host nation is in an optimistic frame of mind. It might be much harder if we had our embassy opening next week! Many of our most famous and celebrated artists and musicians are of Irish heritage. Many claim Irish heritage including iconic Māori entertainer Howard Morrison, the Finn brothers (of Crowded House fame), and current pop sensation Lorde (who's surname, for those of you who don't know, is actually 'O'Connor'). This story continues to evolve with each new wave of Irish immigrants and visitors to New Zealand. When much of New Zealand's second largest city, Christchurch, was almost levelled by a devastating earthquake in 2011, it was Irish tradespeople who answered the call for assistance in rebuilding the city. These people are leaving a permanent legacy in New Zealand's landscape when they depart. We're also delighted to receive more than 10,000 visitors from Ireland every year, including more than 2,000 young people under our popular working holiday scheme. All this is without even mentioning our love of Irish whiskey, or the more than 65 Irish pubs in New Zealand. Our decision to open an Embassy in Dublin is less about our shared past than it is about what should be our shared future. Our links of history mean we have an ease and comfort with each other that makes us natural partners, both bilaterally and on the world stage. Our fierce sense of independence is combined with our innate sense of fairness and natural justice. We are both willing to stand up for ourselves, while never losing our sense of humour and our ability to laugh at ourselves. That said, there are several areas where we hope to see New Zealand and Ireland working more closely together. The foremost is of course climate change, where we are fast running out of time to avoid catastrophe. We need to intensify our efforts to identify practical solutions. We are already doing this in the agricultural sector, where we are both members of the Global Research Alliance, which seeks to reduce agricultural emissions while enhancing production to feed a rapidly growing global population. We would also welcome Irish participation in New Zealand initiatives to promote uptake of climate friendly agricultural technologies and practices and to facilitate action towards meeting our ambitious goals for achieving carbon neutrality. We have long been close partners in demanding the complete elimination of nuclear weapons, including through our shared membership of the New Agenda Coalition. We both also have proud traditions as contributors to peace operations around the world. New Zealand certainly tried to defend our values during our recent membership of the UN Security Council; and we are confident that Ireland will do the same if elected in 2021-22. And New Zealand is pleased to reaffirm its support for Ireland's candidacy, and we stand ready to provide whatever help we can as you prepare for membership. Both New Zealand and Ireland are also committed to open and inclusive trade policies that provide opportunities for all of our citizens. And we both understand the importance of a global trading system based on fair and transparent rules. We will need to fight for these rules in the years ahead, in the WTO and elsewhere. As we both seek to expand our global reach and influence, we will find no more natural friends and partners in our respective regions. And as both of our regions undergo significant change over the coming years we are well placed to share experiences and learn from each other as trusted partners. Ireland is one of New Zealand's closest friends in Europe. We will rely on Ireland for advice and support as we strengthen our relations and practical cooperation with the European Union. We have been very grateful for Ireland's support for the launch of negotiations between New Zealand and the EU on a Free Trade Agreement. We hope we can now move quickly to conclude a comprehensive, high quality agreement that serves as a model for progressive and inclusive trade policies. As the European Union evolves post-Brexit, we will also seek Ireland's insights on the nature of these changes and what they might mean for Ireland, as well as for third countries like New Zealand. In turn, New Zealand has much to share from its knowledge of East Asia. Over the past two decades New Zealand has been fortunate to benefit from the most rapid expansion of the middle class in economic history occurring in our region. Rapid growth in East Asian economies has provided us with significant opportunities. We have worked hard to embed ourselves in the institutional architecture of the Asia-Pacific, including through an extensive network of FTAs, to ensure we are able to fully capitalise on this. And given our experience we can tell you what some of the pitfalls for us have been. We were the first developed country in the world to sign a Free-Trade Agreement with China in 2008. We were also at the forefront of negotiating the now Comprehensive and Progressive Agreement for Trans-Pacific Partnership. This agreement, which involves eleven Asia Pacific countries with provision for others to join, represents a significant step forward towards bringing down barriers to trade across our region. New Zealand also has much to offer on the Pacific, a region that welcomes constructive partners like Ireland and the EU. The Pacific may seem distant, but it is a strategically important and an increasingly contested space. We have seriously increased our focus and support for our Pacific neighbourhood. This strategy provides for strengthened cooperation with constructive, likeminded partners such as Ireland and the EU. We welcome the contribution you are making in the region, both in terms of development assistance and your commitment to shared values, and we want to remain close partners. Finally, there is much more we can do together in terms of bilateral cooperation. In particular, there is considerable untapped potential in our trade and economic relations. These links are currently fairly modest, with little more than $400 million in two way goods and services trade annually. We can and will do better in the years ahead, as New Zealand companies give Ireland a closer look when considering how to manage their European operations in a post-Brexit environment. New Zealand also provides untapped potential for Irish businesses seeking a foothold in Australasia and the Asia Pacific. We boast one of best business environments in the world, having been consistently ranked number one in the world for ease of doing business by the World Bank, as well as second in annual prosperity and economic freedom indices. A number of New Zealand and Irish companies are already taking advantage of these opportunities. But as New Zealand reaches the natural limits of its production in a number of sectors we are looking for partners to enable us to meet demand in fast-growing global markets. There is much to be gained by Irish and New Zealand farmers through partnering in global supply chains and pooling our connections and expertise, particularly in the meat and dairy sectors. In doing so, we both have much to gain from pooling our knowledge and expertise. In the area of agri-tech our innovative, New Zealand companies have been over here sharing kiwi farming solutions for some time. Partnering with Irish farmers, our companies are helping to strengthen farm management systems and increase productivity in everything from milking, to effluent management, to automated farm management systems. Given our isolation, New Zealanders have always been pioneers, finding practical solutions to solve problems. This attitude to get stuck in and get the job done is at the heart of many of our successful New Zealand businesses and technological innovations. You may be aware that we now even have a thriving kiwi company launching rockets into space – Rocket Lab, which has driven us as government to launch a New Zealand Space Agency. In turn, Ireland's innovative, creative and digital sector offer potential for collaboration and partnership. Irish companies such as Westbourne IT have already set up operations in New Zealand, after considering a range of other locations in the Asia Pacific. They chose New Zealand because of the ease of doing business and the close alignment of New Zealand and Irish values. We expect more companies will decide to follow their example. And this week a delegation of Māori entrepreneurs and investors, including a number representing the IT sector, are visiting Ireland in search of inspiration and partnership. Another area for current and future collaboration that is very dear to my heart as Minister of Racing is that of the racing industry. Yesterday we visited The Curragh, Ireland's iconic and world-renowned racecourse, and were impressed by its upgraded facilities and training grounds. We also visited the Irish National Stud. The success of New Zealand's world class horse racing industry owes a great deal to Irish bloodstock and to the contribution of Irish New Zealanders as breeders and administrators. None come to mind so strongly as New Zealand horse breeding legend Sir Patrick Hogan, whose passion for the thoroughbred is a legacy passed down to him by his Irish father, Tom Hogan. Sir Patrick Hogan's fortunes were built on an extraordinary partnership with another Irish export - an unlikely champion called Sir Tristram. Bought from Ireland to New Zealand, this feisty, difficult horse blossomed under his care into a superbly successful breeding sire. These are just some of the areas in which our people will benefit from their governments taking the long overdue step of opening resident embassies. Anyone who has studied Irish political and economic history for the last four decades is driven to admire one of the world's great economic success stories. New Zealand can learn a lot from Ireland's story. In today's global environment of uncertainty and instability, it has never been more important than it is now for friends like us to work together. ENDS
Next Monday is the 8th anniversary of the dreadful tragedy at Pike River Coal Mine. Two men escaped with their lives. 29 others never came home. Today I am announcing my decision on whether - or not - a plan to re-enter the Pike River mine drift will proceed. This government – and the three parties that make it up – committed to fulfilling the original promise made to the families of the 29 miners and workers: to do everything practicably possible to re-enter the drift to recover any remains, and to better understand the cause or causes of the original explosion on 19 November 2010. We established Te Kāhui Whakamana Rua Tekau mā Iwa — Pike River Recovery Agency within 100 days of becoming the government, to manage this project. The Agency's first task has been to present me with advice on whether it is possible to re-enter the drift safely. The modus operandi of the Agency has included two features that had not been part of the decision-making on Pike River before: the close involvement of the Pike River families and their representatives in every major decision of the Agency, and the families' participation in development of the plans; AND genuine transparency with the people of New Zealand and the global mining fraternity, with continual proactive releases of technical materials and papers to me as Minister on the Agency website. The Agency has had the benefit of some outstanding talent, including its head, former [Major] General Dave Gawn, and Chief Operating Officer Dinghy Pattinson who brings 40 years of underground mining experience. As well as its own experienced knowledgeable personnel, the Agency has drawn on the technical expertise of leading mining, geo-technical and ventilation experts from New Zealand and around the world. Since the middle of this year, New Zealand Police has been actively involved in planning for re-entry so they can prepare for any role they might play in forensic examination and victim identification. Re-entry to the Pike River drift is an extraordinarily complex undertaking. This is a site which, even 8 years after being the scene of multiple explosions and taking the lives of 29 men, poses major hazards. This has required incredibly robust planning. Three feasible options emerged and were subject to rigorous testing and peer view. The options were: single entry using the existing drift design; drilling a second tunnel at the end of the drift, closer to the mine workings; drilling a large borehole part way down the drift for both ventilation and emergency egress. The Agency has recommended the single entry approach and has advised me that it is safe and appropriate. In considering the Agency's advice, I have had the benefit of my own independent advice from Rob Fyfe, who has been a corporate leader in a safety sensitive industry, and who brings his own engineering experience to bear. I have carefully considered the Agency's advice. I have equally carefully considered Rob Fyfe's independent advice. On the basis of all the material I have been presented with, I am satisfied that there is now a safe plan for re-entry and recovery. Therefore, today I am announcing that I have approved the single entry plan. Re-entry of the Pike River mine drift will proceed. To the Pike River Families – and to New Zealand - we are returning. All options presented to me required additional funding. This week, Cabinet approved an additional $14 million of funding for the single entry option to bring the total cost of the project to $36 million. I thank my Cabinet colleagues, and the Labour, NZ First and Green parties for their support. In the last few months some preparatory work has already been carried out. This includes design and manufacture of new emergency portal doors, the restoration of a high-voltage power supply, and the acquisition of a nitrogen plant. As a result of my decision, the nitrogen plant, which has been transported to the site and commissioned, will now be brought into service. Over the next several weeks, additional small boreholes to assist pumping and ventilation will be drilled. Other preparatory work will be completed. The first major task to gain re-entry – the breaching of the 30m seal – is likely to commence in February next year. There is always uncertainty in projects like this, and health and safety is utterly paramount. I quote from the Agency's report to me: "…a culture of safety first, deliberate and meticulous planning, well developed [standard operating procedures], training and rehearsals, and 'conditions based operations' is fundamental to the successful prosecution of these recovery operations. There is a lot that we do not know and will not know until we are confronted with the situation as we find it underground. This will require agile thinking, the courage of all to save NO if we are uncomfortable, the preparedness to reassess, reset and re-plan when necessary; and knowing when to call it 'quits'." You can also now see the detailed re-entry plan at www.pikeriverrecovery.govt.nz. Thank you. Click here to read the associated press release.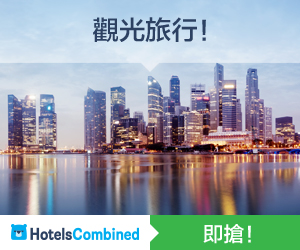 Talofa lava, Kia Orana tatou katoatoa, malo e lelei, fakalofalahi atu, Malo ni, Taloha ni, Ni Sa bula vinaka, Warm Pacific greetings to one and all. Tena koutou, tena koutou, tena koutou katoa. I want to acknowledge and point out some of our special guests who are present. Rev Lucky Slade, & Members of the religious fraternity present Minister of Finance, the Hon. Grant Robertson and my parliamentary colleagues; Auckland Councillors and Local Board Chairs; Members of the Diplomatic Corp from the Pacific region; Chief Executives of Government agencies present and your teams; Strategic partners Pacific Business Trust, Pasifika Education Centre, Pacific Media Network, and Pasifika Futures I acknowledge all of our beautiful and inspirational guest speakers. I especially want to thank our Keynote Speaker Monica Galetti, for coming all the way from the UK to join us this morning and I so much look forward to hearing your story. Our Pacific elders, Community leaders, Traditional leaders, our Chiefs from the different motu The Foundations for Today's Talanoa In our search for a new vision, we seek inspiration through prayer, songs and through our ceremonies. Our young people have conducted a welcoming ceremony in the fusion contemporary style using all of our Pacific languages, including Maori, in songs and dance. They do so with pride, confidence and heart, and I thank them. In my own search for inspiration I recall the following saying from my elders. "Ole aso ma le filiga, ole aso ma le mata'igatila". The saying comes from the task of canoe building. The big double-hulled canoe was used for long journeys in the vast Pacific Ocean. The task of building a double-hulled canoe requires lots and lots of sinnet rope made from a particular coconut. There is a long process in the weaving of the dried husk of the coconut into sinnet ropes. Then there was the task of tying the planks together, and then checking and double checking for errors and mistakes before the journey. On this occasion, I use this saying, 'Ole aso ma le filiga, ole aso male mata'igatila', to say that weighty decisions, especially when it involves us embarking on a long journey, where people are counting on us, should not be made in haste, but only upon mature reflection and discussion in search of inspiration, in search of new ideas. To capture a vision, where the people are kept together and will not perish, we must seek inspiration, even revelation from above. Collectively this is our task today. To assess where we have come from, how we have fared as a community, where we are today, and where do we want to be in 10 year's time, 20 years, 30 years, even 50 years from today. Past Reflections & My Story I am immensely proud of the privilege of being the Minister for Pacific Peoples and having the opportunity of working alongside many of you present today. I am the son of Samoan parents who arrived as part of the wave of Pacific migration in the 1960s. We were invited to come to New Zealand to fill the jobs of the booming manufacturing industry of that time. My father and his older brother had been to NZ earlier. They lived with William Betham and his family in Avondale. William Betham and my father were best friends in Samoa from Marist Brothers. They were boxers and got their Pe'a together. William's family moved to NZ in the late 1950s. I am William Betham's namesake. Both my father and William Betham wanted me to be a boxer. All my mother could see from that idea was brain damage to her eldest son. And that was the end of that. Upon our arrival in 1969, my father transformed himself from a Matai and a taro-planter (as described in his passport) into a New Zealand labourer or factory worker by day, cleaner by night, a security guard in the weekends, and then after the closure of factories in the 1980s, became a taxi driver and then an owner-driver with South Auckland Taxi Association. Pacific people thrived during that period, through the many job opportunities and sheer hard work. Day shifts, night shifts and twilight shifts, six days a week with lots of overtime hours. Through those factory jobs, they purchased homes and supported large families, often 3 or more generations under one roof. Church groups and trade unions came to our defence during the horrible Dawn Raid period. But it was our young people in the Pacific Panthers, and our women from Pasifica Inc that had the most impact in those dark hours. Many of our families are often the first to be hit hardest during an economic crisis, and the last to recover when the economy improved. Nonetheless we have persevered. We strive to make Aotearoa our home while still performing the normal duties of supporting our family faalavelave, giving to families back in the islands, and donating to church projects. The original dream for many Pacific peoples was always to return home to the islands. Le Afioga ia Maualaivao Albert Wendt wrote about that in his book, the "Sons for the Return Home". I'm not sure that the elders envisioned that we would fall in love with the people and the lands of Aotearoa, and stay. We now have more Cook Islanders, more Niuean, more Tokelauans who live in New Zealand than those who live back in the islands. Similar trends are showing for Samoa, Tonga and others too. More than 62% of our Pacific population are born in Aotearoa. This is their home, and the only home they know. Many have bicultural or multicultural parentage and whakapapa to Maori. This emerging demographics is important as it has reawaken the need to work collaboratively with Maori based on the Tuakana-Tuateina relationships. This is a sacred relationship and requires us to stand in support of Maori and their Treaty relationship with the Crown. Pacific Economy The release of the report on the Pacific Economy by Minister Robertson is a fantastic milestone in our journey since the first arrivals in Aotearoa. Thank you Minister, to you and to your officials at Treasury. I especially want to single out Su'a Kevin Thomsen for all your work and those who have supported your efforts including Pacific Business Trust, my Ministry, MBIE and others. The Pacific Economy report lays a good strong foundation that we can build upon for generations to come. It is the start of a conversation to better understand Pacific people's contribution to NZ's economy, and how we define success, prosperity and well-being. It will give confidence to our young people that Pacific people do punch well above their weight despite the burdens of inequalities that exist. It will also help eliminate the negative stereotypical attitudes towards Pacific peoples from other quarters. Imagine what more we can accomplish, if we eliminated the inequalities, the barriers and disparities our communities face in the areas of housing, health, education and employment and income levels. Pacific Aotearoa Project When we got into Government, I not only was keen for Treasury to carry out its scoping exercise of the Pacific economy, I was also keen to get the Ministry for Pacific Peoples to engage with our communities about where we've come from, and where we want to head in the future. Today is the result of a Talanoa process during which we heard from more than 2,500 Pacific peoples from around Aotearoa. I am very pleased today to launch the Ministry's Reflections Report which captures the feedback of the Talanoa process and the New Vision Statement. Lalanga Fou Report I'll begin first with the Lalanga Fou report and the feedback we captured so far from our Talanoa. It describes the weaving of a new Vision and navigates the journey ahead for Pacific communities. It is not intended to present all the answers. Instead, I hope it will spark debate and the development of policies and programmes that respond to the challenges we face. There were many issues raised by people in our Talanoa. They've been grouped into four key areas that require action. Thriving Pacific languages, cultures and identities Prosperous Pacific communities Resilient and healthy Pacific peoples, and Confident, thriving and resilient Pacific young people. Thriving Pacific languages, cultures and identities We heard loud and clear that Pacific people want their diverse languages and cultures to be valued and recognised as an asset for Aotearoa. We were told to halt the decline of Pacific languages being spoken, and ensure they are celebrated not just in language weeks, but in everyday life. Pacific languages must be passed down through generations as a treasure, or they will be doomed as a relic. This is essential to making sure our Pacific children born in Aotearoa maintain a sense of Pacific identity and belonging. We also heard that Pacific communities valued their faith and the role of the church as a source of well-being in cultural, social and economic terms. Prosperous Pacific communities The second goal area is about prosperity. We want to improve the participation of Pacific people in the labour market and business. We want to achieve economic security and independence. We want our people employed in high valued jobs, critical to New Zealand's future economic success. We also want to ensure the enormous Pacific voluntary contribution, highlighted in the Pasifika Economy report, is not just recognised but celebrated. And, for new and future waves of migration, we want to see better pathways to residence for workers on repeated temporary work visas, and better care and settlement support for migrants and their families. Resilient and healthy Pacific peoples The third goal area is about health and wellbeing. There is a strong desire to have more preventative and primary health care services to reduce hospital admissions and acute care. Put another way, Pacific people want the ambulance at the top of the cliff, especially when it comes to deadly diseases like rhemautic fever and obesity. To achieve this, Pacific culture and values must play a greater role in informing the design and delivery of health services. We need more by Pacific people, for Pacific people. We want to be the authors of our own health solutions, including the design and implementation of strategies. Like all New Zealanders, Pacific people also want to see more support for mental health and their children having the best start in life. The regions also wanted support in tackling family violence and sexual abuse. Confident, thriving and resilient Pacific young people The final priority area looks forward to the leaders of tomorrow by focusing on the youth of today. Our Pacific youth will play a key role in our future economic success as a country. With most Pacific youth now born in New Zealand, there's a strong desire to ensure they grow up confident in their identities. They wanted strong role models, in areas other than sports & music. They want role models in business, leadership, community, entrepreneurship, innovators, creators, and in STEMs. Education is also a strong theme, along with the desire to have better career pathways into the high value jobs of tomorrow. It is heartening that Pacific youth involved in the Talanoa sessions expressed feelings of pride, hope, confidence and ambition. They were solutions-focused on the challenges they faced, particularly around 'walking in two worlds.' Pacific Vision Statement Over the next two years the Government will work closely with Pacific communities to co-design solutions to some of the challenges Pacific people face in health, housing, education, employment and preserving languages, cultures and identities. Success will be determined by the strength of community engagement in the development and implementation of initiatives to meet these challenges. It will also ensure we support Pacific communities to be successful in shaping the future of Aotearoa. Pacific people will play a key role in shaping the future of our communities and our economy. We are fast becoming mainstream. Our Pacific values aligns well with the focus of the Government to shape New Zealand into becoming a more caring and kinder society, and the best place to raise a family. I believe greater input from Pacific peoples providing a uniquely Pacific perspective is vital in the shaping of the new Aotearoa, New Zealand. Today, we'll hear also from a few of our business leaders, innovators, creators and people and organisations I call our modern day navigators and explorers. They will all have inspirational stories of life journeys, of challenges they've faced, of dealing with failures & set-backs, and their successes. With all that in mind, I am pleased to also launch a new Vision Statement: Pacific values are our anchor, with each generation weaving the foundations for the next to stand on. Pacific communities are leading innovations within Aotearoa, the Pacific region and the world. We are confident in our endeavours, we are thriving, resilient and prosperous. We are Pacific Aotearoa. To fully realise this Vision, we need to support change and innovation from within our communities. We need to rethink how government and communities work together in partnership. Pacific people must be at the heart of thinking and decision-making. Next steps So where to from here? The Ministry has already begun work with government agencies, businesses, NGOs and community groups to identify how we can work together to best support and achieve our goals. We need your input into that conversation. To double check for errors or weaknesses. Ole aso ma le filiga, ole aso ma le mata'igatila. What else must we do? Pacific Aotearoa is about empowering Pacific communities to be at the decision-making table, driving and leading innovative solutions. This Summit is an opportunity to share, understand and plan so our aspirations can be realised. Achieving this will require new approaches. None of us have all the answers. This is not about us fighting amongst ourselves for the pittance of resources. We have to stand together & united. What we do know is that Pacific values must inform how things are done, and we must recognise Pacific communities as the owners of Pacific wellbeing and culture. We know that a prosperous journey can only be realised with the blessing and collective support of our community. I encourage you all to be part of our shared vision for Pacific Aotearoa. The challenge I leave with you for today is that this Vision and the work that sits underneath it must inspire us for years to come. It must stretch and challenge all of our communities to realise their full potential. It must unite us as a secure and confident nation accepting of our diversity. And most of all, just like the earlier arrivals who left a legacy from which we are all the beneficiaries of, we too must leave a legacy for the next generation. Our legacy must be that we ensure no-one is left behind. Thank you. Fa'afetai. Ia soifua. Ends
Speech at the opening of the New Zealand Embassy in Dublin Dublin, Ireland 12 November 2018 Thank you all for joining us here tonight. As you all know, this week is a momentous one for New Zealand-Irish relations. Because at the end of this week, we will finally determine who has the best rugby team in world. And of course we have tonight's opening of the first resident New Zealand Embassy in Ireland. If you were to ask most New Zealanders what they think about the idea of opening an Embassy in Ireland, I suspect the most common response would be: 'you mean we don't have one already?' And that is because the relationship between New Zealand and Ireland is already closer than that of friends, or of partners: it is one of family: 'Kin Together'. One in six Kiwis can claim some Irish heritage. Of course many of the rest wish they could ! This includes many of our most famous and influential Prime Ministers, as well as countless politicians, jurists, business people, social reformers, unionists, clergy, and public servants. Our Prime Minister, Jacinda Ardern, is of Irish descent. So too is our current Head of State, Governor-General Dame Patsy Reddy. Irish visitors and settlers have made an enormous contribution to the emergence of New Zealand identity. Lieutenant Colonel William Hobson, who co-authored the Treaty of Waitangi and signed it for the British government, was from Waterford. Thomas Bracken, who composed the words of our National Anthem, was from Clones County Monaghan. Much as it pains me to acknowledge the fact, many of our most illustrious All Blacks have been of Irish descent, from Dave Gallaher, captain of the "Originals" All Black team that toured Ireland, Britain and France in 1905-06, through to more contemporary figures such as Sean Fitzpatrick, John Kirwan, Christian Cullen, and the extraordinary Barrett brothers. The same is true in the arts. Many of you will have heard of New Zealand's latest pop sensation, a young lady known as 'Lorde'? Her surname is O'Connor. Enough said. Now you might say that this is all very well, but what does it have to do with opening an Embassy? The decision to make this investment in our future relationship is not based on any sentimental attachment to our historical and cultural links, however substantial and important they may be. Rather it is based on a firm conviction that we are not making the most of the many links and interests that we share. It is no coincidence that your Government has also made the decision to lift its investment in the relationship, through the opening of your first resident Embassy in Wellington, New Zealand. In what we sincerely hope is not an omen for Saturday's game, Ireland actually beat us to the punch. Ambassador Peter Ryan presented his credentials in August, and is already doing a fantastic job for his country. What do we both hope to gain from this increased investment? First, there is much more we can do together internationally, as small, principled, independently-minded (some would say stubborn) countries that have never seen our size as an impediment to making our voices heard on the great issues of the day, or used our size as an excuse not to play our part in resolving them. We want to deepen our close cooperation with you on issues such as climate change and disarmament. There is more we can do to support each other in deepening our engagement with our respective regions. We are enormously grateful for the strong support we have already received from Ireland for our efforts to deepen our ties with the European Union, including through the conclusion of a Free Trade Agreement. In turn, Ireland has in New Zealand a committed partner in helping you deepen your ties with East Asia and the Pacific. And there is much, much more we can do together bilaterally. The agricultural sector is an obvious focus for attention. We are both proud farming nations with vibrant rural communities. Our close ties and the counter-seasonality of our production cycles make us natural partners. We already have a long history of collaboration. We expect these ties to grow as New Zealand reaches the natural limits of its domestic production, and as we seek out partners to help us to meet demand in fast-growing global markets, particularly in the meat and dairy sectors. We both have much to gain from joining forces to pool our knowledge, expertise and global connections. Another focus for enhanced cooperation that is very dear to my heart as Minister of Racing is that of horse racing. The success of New Zealand's world class horse racing industry owes a great deal to Irish bloodstock and to the contribution of Irish New Zealanders as breeders and administrators. In turn, New Zealand's racing industry has much to offer its Irish counterparts. In particular, there is considerable untapped potential in our trade and economic relations. Our current links are currently fairly modest, with little more than $400 million in two way goods and services trade annually. We can do better. And we will in the years ahead, as New Zealand companies give Ireland a closer look when considering how to manage their European operations in a post-Brexit environment. In turn, New Zealand provides untapped opportunities for Irish businesses seeking a foothold in the fast-growing economies of Australasia and the Asia Pacific. As one of New Zealand's leading trade negotiators, our new Ambassador Brad Burgess is well suited to the task of capturing this potential. Brad, we wish you well in these important endeavours. And we ask you to extend your full cooperation and support to Ambassador Burgess and his team in efforts. Finally, let us extend our heartfelt thanks to our Honorary Consul, Alan McCarthy, for the extraordinary job he has done over the past 19 years on behalf of New Zealand and New Zealand-Irish relations. Alan, we deeply appreciate all that you've done for us. We hope we can retain you as a close friend and partner as we seek to take the relationship forward in the years ahead. So as we open this Embassy tonight, we look forward to the new possibilities that it will open up for our already close relationship. A relationship that will draw on our historic and cultural ties and shared values to forge new and deeper partnerships, and that will deliver value for Irish and New Zealand citizens alike. It is a very great pleasure to declare the New Zealand Embassy in Dublin open.