A Christchurch father of two has died while flying to the UK with his family.Helen Gilby, her husband Simon their two young children were going to visit Simon's family in the UK, but Simon died on the way to their stopover in Dubai...
A Tauranga man, who failed to stop after a collision with a car driven by an elderly woman, has been jailed for 12 months.The 71-year-old victim was knocked out for five to 10 minutes, and treated at hospital for a brain bleed,...
Hawke's Bay wines will be served at an exclusive dinner attended by former US President Barack Obama tomorrow night. Obama landed in New Zealand just after midnight, and this morning is at Kauri Cliffs, near Matauri Bay in the Far...
National MP Alfred Ngaro has delivered a good old-fashioned slap down after Police Minister Stuart Nash posted a video of himself pumping 45kg dumbbells at the Parliamentary gym."What (a couple) of MPs get up to in parliament at...
There are concerns that people who want to make submissions to the Government's medicinal cannabis bill are not doing so because they are "too afraid" the police will use the information to arrest them.With submissions of the Misuse...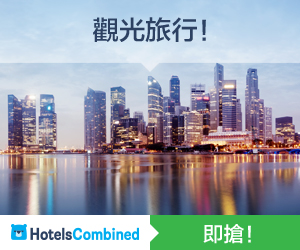 The High Court cannot hear a challenge to the eligibility of Nationals MP David Gillespie, because it was brought by Labor's Peter Alley, rather than by the Parliament.
The ABC is accused of crossing the line in a comedy sketch that went to air in Tom Ballard's show Tonightly which used explicit language about an Australian Conservatives candidate.
Two Kiribati fishermen missing for more than a week have been found safe, adrift in the Pacific Ocean.The New Zealand Defence Force found the two men about 9.30 last night, on the third day of their search.Air Commodore Andrew...
Victorian Labor wrongly used $388,000 of taxpayers' money during the party's 2014 election campaign, which saw Daniel Andrews elected as Premier, the state's ombudsman finds.
A deadly opiate that has been responsible for thousands of overdose deaths in the United States has been found for the first time at a New Zealand festival. Fentanyl is an addictive synthetic opioid 50 to 100 times more potent than...
THE 13th National People's Congress, China's national legislature, decided on the new line-up of the State Council, the country's Cabinet, at the seventh plenary meeting of its first session yesterday. Chinese leaders, including Xi Jinping, Li Keqiang, Li Zhanshu, Wang Yang, Wang Huning, Zhao Leji, Han Zheng and Wang Qishan, attended the plenary meeting. Nearly 3,000 NPC deputies voted to endorse vice premiers, state councilors, secretary-general of the State Council, ministers, governor of the central bank and auditor-general, who were nominated by Premier Li Keqiang. Among them, Han Zheng, Sun Chunlan, Hu Chunhua and Liu He were endorsed as vice premiers, while Wei Fenghe, Wang Yong, Wang Yi, Xiao Jie and Zhao Kezhi were endorsed as state councilors. They were officially appointed after President Xi signed a presidential decree. Legislators also voted to approve the chairpersons, vice chairpersons and members of eight special committees of the 13th NPC at the meeting. All of them took oath of allegiance to the Constitution.
Herders who live at the foot of Mount Qomolangma, also known as Mount Everest, are preparing for the coming mountain-climbing season in May.About 7,500 people live in the Zhaxizom Township in Dingri County of Tibet Autonomous Region, at the foot of the world's highest mountain.Renting tents, as well as providing logistical support and yak transport, villagers generally make handsome sums of money every season when the climbers and tourists arrive.Once an impoverished township, Zhaxizom has become a boom town."We earn 40,000 yuan (US$6,300) renting only one tent per year, and then we divide the profits among the people," said Chimed Tsering, Communist Party secretary of Qoizom Village at the township.More than 85 percent of the land in Tibet is located more than 4,000 meters above sea level. Harsh natural conditions have been part of the causes of entrenched poverty."Tibet is making the utmost efforts in fighting poverty," said Yin Fenshui, director of the poverty-relief office in the region.From 2013 to 2017, a total of 530,000 people, about 16 percent of the regional population, had been lifted above the poverty line, with per capita annual income of 2,300 yuan, a standard set in 2011."The past five years witnessed strong push and robust investment, which was not seen in the region before," Yin said.Tibet has around 3.2 million people. By the end of 2017, about 12.4 percent of the population lived below poverty line.This year, Tibet aims to solve poverty problems for 150,000 people. "I'm confident of meeting the target," Yin said.Poverty in Tibet has received attention from the central government, which gives many types of policy and fund support.Last year, over 12 billion yuan was earmarked for developing industries and creating jobs in Tibet. The investment directly helped up to 70,000 people to move above the poverty line, according to Tibetan government statistics.For poor people living in uninhabitable areas, the solution is resettlement.Sanyou village, at the bank of the Lhasa River, is the first such resettlement in Tibet. A total of 712 people moved there in July 2016 from infertile land and found jobs that could ward off poverty. A park, a clinic, and a kindergarten were built in the neighborhoods."The new home has a living room, several bedrooms and a hall to worship Buddha. There is also cement road and running water, which we did not have at my old home in Dagar Township," Tsamjo Tashi said.Since the settlement was built, a cow farm, a Tibetan chicken farm and vegetable farms have been founded to create jobs.Tashi makes 1,500 yuan feeding cattle each month and shares dividends from the cooperative at the end of every year.According to the government plan, during the 13th Five-Year period (2016-2020), a total of 263,000 people will be resettled for better living.In Tibet, poverty-relief efforts have been combined with environment conservation. A third of the area in Tibet is nature reserves. The regional government hires farmers and herders as part-time wildlife and forest rangers in the reserves.By the end of 2017, 700,000 people were on the government payroll. Each employee receives an annual salary of 3,000 yuan on average. "People in Tibet will not be satisfied at only having enough to eat. The region will enter a moderately prosperous society," Yin said.Tibet will continue to improve the living and working conditions for the people, raise education and medical quality."The lives of poor people will only get better," he said.
Han Zhaobin believes he has found a solution to the problem of rural garbage disposal — burn it all without affecting the environment or leaving a hole in the government's pocket."Now I have full confidence in successfully achieving our garbage disposal targets," Han, a government official from the city of Jiuquan in northwest China's Gansu Province, said after visiting an incineration plant in Rucheng County, central China's Hunan Province.The facility is capable of disposing of up to 5 tons of unsorted garbage daily using a new technology that treats the emissions to release only harmless vapor and ash.Covering about 700 square meters, the plant is an example of what Han hopes to build in Jiuquan to undertake the environmentally friendly disposal of rural waste.Not far from the plant, a smoke plume rises from a huge waste dump perched on a hill, reeking of burning tires and plastic bags. "Hundreds of tons of waste have been buried here," said a local villager surrounded by a swarm of flies. "This mountain of garbage is poisoning our water and soil."The billowing smoke from the dump reflects China's challenge in disposing of rural waste.Over 100 million tons of household garbage is produced in rural areas each year, the bulk of which ends up untreated or disposed of by burning waste in open air or creating landfills in sparsely populated areas.Insufficient funding is one obstacle for establishing proper waste collection and treatment systems in rural areas, said Dang Guoying, a researcher with the Chinese Academy of Social Sciences.As China aims to properly handle 90 percent of the rural household waste and give its villages a facelift within the next three years, the most cost-effective and environmentally friendly techniques have become imperative. The plant Han visited in Hunan is the latest invention of China Aerospace Kaitian Environmental Technology. The incineration plant has cut the cost of garbage treatment by over 75 percent."Previously it would cost us 200 yuan (US$30) to dispose of 1 ton of garbage, now that could be lower than 40 yuan," Han said.Building a central dump in the county would cost millions of yuan, and the cost of collecting waste from remote villages is also high, he said.In contrast, building several new waste plants within the county would cost less than 2 million yuan each and they only require one employee for daily maintenance. "It is financially feasible, and we prefer this one-stop solution to dispose of waste for good," he said.Unlike landfill which takes years for waste to disintegrate, the incineration plant can dispose of 95 percent of trash permanently, emitting far less harmful chemicals."We should not be satisfied with correcting our mistakes in environmental protection," Han said. "The best way is to prevent the damage in the first place."
Construction has finished on a museum on prehistoric disaster ruins in the northwestern province of Qinghai.The heritage museum will open to the public on April 28, said Duo Xianying, an official with a larger park construction project on the ruins.Construction of the 102-hectare park at the Lajia heritage site began in July 2014, and is expected to cost 475 million yuan (US$75 million). A museum and other public facilities have been built in the park. The entire park is expected to open to the public by October, said Duo.The Lajia site, located in Minhe County, on the upper reaches of the Yellow River, was discovered in 1981.The site comprises a 680,000-square-meter area formed by an earthquake and flood dating back 4,000 years.Lajia is an example of Qijia Culture, which flourished in the transitional period between the Neolithic and Bronze ages, 3,500 to 4,000 years ago, according to archeologists.Skeletons and artifacts have been unearthed on the site.Lajia is the only site of its kind in China, according to archeologists. It has been dubbed the "Oriental Pompeii," after the ancient Roman city destroyed by volcanic eruptions.
CHINESE President Xi Jinping and Russian President Vladimir Putin exchanged congratulations on their respective election victories by telephone yesterday. Both leaders pledged to further deepen relations between their two countries. Putin's successful re-election is a right choice made by the Russian people, Xi said, adding he believed that under Putin's leadership, the Russian people will continue to focus their attention and energy and forge ahead in unity to keep making new achievements in national development and revival. Currently, he said, both China and Russia are at a crucial period of national development and rejuvenation. This year is the first year for implementing the spirit of the 19th National Congress of the Communist Party of China (held last October) and also marks the 40th anniversary of the adoption of the policy of reform and opening-up to the world. Compared to previous years, the annual sessions of the National People's Congress and the Chinese People's Political Consultative Conference this year bear greater significance, Xi said. In addition to the election of a new state leadership and leadership of the CPPCC National Committee, important proposals such as constitutional amendment and a draft supervision law were approved while a new round of institutional restructuring of the State Council has started, he added. These developments will be in the better interest of uniting and encouraging people in the struggle for realizing the Chinese dream — the great rejuvenation of the Chinese nation. Noting that he very much agrees with key ideas on such areas as national construction, improvement of the people's livelihood, and scientific and technological innovation Putin proposed in his recent state of the union speech, Xi said he believed both China and Russia will stick to their own development paths in the predetermined directions and make new achievements.