Auckland Council is looking to crack down on e-scooter safety with the hopes of introducing a speed limit, helmets and police enforcement.Addressing media today, Auckland Mayor Phil Goff said council did not want to be "the fun...

Emergency services have been called north of Haast after reports of someone trapped in a car after it drove off a bridge.A police spokesman said officers were on the way to the scene, on the Haast Highway near the Moeraki River,...

A drug mule who swallowed 102 packages of methamphetamine has had his jail term quashed after he argued they were for personal use.Andrew Mundell had been sentenced for 30 months after pleading guilty to importing the Class A controlled...
A man has been arrested on firearms-related charges in Palmerston North tonight following an Armed Offenders Squad operation in Kelvin Grove.The 27-year-old man was arrested following an armed incident in Palmerston North city last...

A late burst of activity by hundreds of trade negotiators in Singapore, including about a dozen from New Zealand, has failed to finalise the Regional Comprehensive Economic Partnership.And that will be a particular disappointment...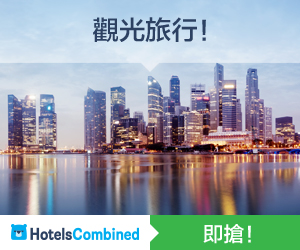 More than 2,000 Rohingya Muslim refugees are set for repatriation from neighboring Bangladesh, many of them unwillingly. The United Nations calls it a "clear violation" of international principles.
Bunnings, a chain of hardware stores, upended tradition and suggested people put onions on the bottom and not the top of their sausages. Australians were not impressed.
The teenager killed when she was hit by a train in Upper Hutt this morning was Heretaunga College student Kayla Thompson-Toomer.In a statement on Facebook, principal Bruce Hart said it saddened him and the school to report Thompson-Toomer...

Mitchell Starc says a move towards longer-term Cricket Australia contracts could help players prioritise Test cricket over the cash-rich Twenty20 leagues.
An absorbent boom was used to soak up an oil leak in Whangārei Harbour caused by a faulty Refining NZ fuel line.The leak discovered off Marsden Point around 10am today produced a surface ''sheen'' rather than a ''slick'' and...

Normally, Philip Alston spends his time in the developing world. But the United Nations expert on extreme poverty sees Britain as the ideal test case of the effects of "self-imposed austerity."
A Saudi operative's comments to a royal aide after the killing of the journalist Jamal Khashoggi is among the strongest evidence yet tying Crown Prince Mohammed bin Salman to his death.
From greenhouses in Kenya to auction houses in the Netherlands to florists in London, the shipment of flowers highlights Brexit's potential disruption to trade.
Three years after the terrorist attacks that killed 130 people, films, novels and memoirs allow survivors and others make some sense of what happened.
Australians think it is the best time to buy a house since March 2015, led by NSW residents who seem increasingly keen to take advantage of falling prices, according to Westpac's consumer confidence survey.
Australia advances to the last four of the Women's World Twenty20, with Alyssa Healy starring once again as her team beats New Zealand by 33 runs.
The airplane manufacturer did not provide airlines and pilots with full information about a new emergency system on the plane.
A TOTAL of 67,449 people had been relocated in Sichuan, Tibet and Yunnan provinces and region as the China National Commission for Disaster Reduction and the Ministry of Emergency Management jointly initiated a national emergency response in areas between Sichuan Province and Tibet Autonomous Region in southwest China, which were affected by a landslide on November 3. It led to the formation of a barrier lake blocking a section of the Jinsha River.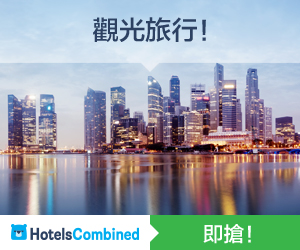 BEIJING air pollution emergency response office yesterday issued a yellow alert for smog, reminding residents to take precautions against it. The central part of the Beijing-Tianjin-Hebei region is forecast to see moderate to severe air pollution until tomorrow, said a source with the Beijing Municipal Bureau of Ecology and Environment. Heavy smog will envelop parts of northern China from Tuesday to Thursday due to poor weather conditions, according to the Ministry of Ecology and Environment. Beijing, Tianjin and surrounding regions including provinces of Hebei, Shanxi, Shandong and Henan will be hit by smog for two to three days, with some cities shrouded in severe smog, the latest forecast from an official environment monitoring center showed. It also said air conditions are expected to gradually improve as the smog will weaken from Thursday noon and end on Friday as a result of a cold front. The yellow alert is issued when the air quality index surpasses 200 or the average density of PM2.5 stays above 150 micrograms per cubic meter for two consecutive days. Under Beijing's current three-tier warning system, the yellow alert is the least severe, followed by orange and red. The yellow alert and above will trigger a series of compulsory emergency responses including the suspension of outdoor construction operations to reduce dust, the restriction of heavy pollution vehicles or the suspension of production in smokestack industries. The smog came amid high humidity and poor air diffusion in the regions, the monitoring center said. The heating season, when cities in northern China gradually start providing heating for residents, and emissions from industries and diesel vehicles also caused the pollutants to pile up, an official with the MEE said. Local governments are required to reduce emissions and issue related levels of alarms in accordance with the heavy air pollution emergency response plans. Expert teams in different regions will analyze the reasons of heavy air pollution and provide technical guidance to reduce emissions.
THE US decision to cut off a Chinese chipmaker from US suppliers amid allegations the firm stole intellectual property breaks World Trade Organization rules and aims to protect a US monopoly, China told a WTO meeting yesterday. The meeting took place with the world's top two economies already locked in a trade dispute and tit-for-tat tariff war. Last month, the US Commerce Department put Fujian Jinhua Integrated Circuit Co on a list of entities that cannot buy components, software and technology goods from US firms. US semiconductor company Micron Technology Inc, a maker of memory chips with factories in Virginia and Utah, has accused Jinhua and Taiwan-based partner United Microelectronics Corp of stealing its chip designs in a lawsuit in California. "We consider this an unwarranted charge and firmly oppose the presumption of guilt to our companies," a Chinese official told the WTO, according to a transcript of remarks. Washington is concerned the Chinese firm could flood the market with cheap chips of the same type made by US firms that supply the US military. The Chinese official said Jinhua had not yet started production and was far from threatening DRAM (dynamic random access memory) circuit manufacturers in the United States. "In our point of view, the real purpose of the US measures is to maintain the monopoly interests of the US DRAM industry," he said. Jinhua and United Microelectronics countersued Micron in China, where courts banned some of Micron's chips in China.
WITH all the twists and turns and stones of all sized piled along the bottom, a fishway in a large hydropower station in south China's Guangxi Zhuang Autonomous Region looks nothing like an artificial passageway for migrating fishes. Located in the upstream of the Pearl River, the Datengxia hydropower project under construction aims to generate over 6 billion kilowatt-hours of clean electricity every year. It will also greatly reduce the risk of flooding in the downstream, promote shipping and irrigation and optimize the allocation of water resources. The Datengxia, however, is an important fish habitat due to its complex flow conditions. "We can build a dam to stop the river, but we should not stop fishes from migrating to spawn. Those fishes are the true owners of the river after all," said Yang Qixiang, general manager of the Datengxia Water Conservancy Development Co. Yang said a rare dual fishway design for both the main dam and the auxiliary dam was therefore put forward at the very beginning of the construction. At the building site of the auxiliary dam in Nanmu River, not very far from the main dam, the original design for the fishway has been replaced by a creative scheme that imitates nature to the greatest extent. "Instead of a straight and flattened channel made of ordinary concrete, we used stones to create winding pathways of various widths," said Yan Laiguang, an engineer. The total length of the fishway is about 2,500 meters with a maximum drop of about 24 meters. Yan said several pools were added on the way to create a fish ladder. A fish breeding station and a rare fish conservation center are also integrated into the fishway. Designers are working on the final numerical simulation of water flow and adaptive verification of migrating fish to make sure the fishway will truly function upon completion. "The revised design is more favorable for fish migration, and, of course, more costly and increases construction difficulty. But still, it's worth it," said Yang.
CHINA has launched a campaign to crack down on illicit activities on social media, including spreading rumors or pornographic information. More than 9,800 self-media accounts, referring to subscription-based accounts that are popular on WeChat, Weibo or news portals such as Toutiao, have been punished in the campaign that was launched on October 20, said the Cyberspace Administration of China. The violations included defaming heroes, tarnishing the nation's image, spreading rumors and information that is sensational, lewd or pornographic, and blackmailing companies.
CHINA has confirmed a new outbreak of African swine fever in central China's Hubei Province, the Ministry of Agriculture and Rural Affairs said yesterday. Among the 147 pigs raised at two adjacent farms in the city of Wuxue, seven pigs were confirmed infected and six dead, the ministry said on its website. The ministry has dispatched a working team to Wuxue, while local authorities have initiated an emergency response to block, cull and disinfect the affected pigs. The disease has been handled properly and the situation is under control, the ministry said. It was the second swine fever outbreak in Hubei this year.
CHINA'S second-largest freshwater lake has expanded 28.9 percent over the past 40 years as local authorities returned farmland and relocated residents to make room for the lake to increase its flood control capabilities. Since 1978, the area of Dongting Lake in central China's Hunan Province has increased by 779 square kilometers to 3,470sq km, according to the Hunan provincial bureau of water resources. Dongting Lake, which links with the Yangtze River, was once the country's largest freshwater lake. Due to sediment accumulation and farmland reclamation, the lake shrank to 2,691sq km in 1978 from 4,350 sq km in 1949. Its flood storage capacity was then reduced, thus raising the flood control risk downstream in the middle and lower reaches of the Yangtze River. Since the massive flooding in 1998, local authorities have relocated residents and sped up the returning of farmland to the lake to boost the flood control capabilities. Over the past 20 years, local authorities have demolished 333 dykes and relocated 558,000 people, said Zhan Xiao'an, director of the Hunan provincial bureau of water resources. In addition to the efforts to boost flood control, local authorities will also strive to send more water into the lake during the dry season to improve its ecological environment, said Zhan.