Still waiting on your vote in the post? The ABS says it's "on track" to have all delivered before September 25.
Research finds a marked increase in people, particularly among women over 50, who are building or wanting to build a tiny house. However, inflexible planning rules often stand in their way.
If you haven't already familiarised yourselves with the Matildas' star striker Sam Kerr, do so. You'll be hearing a lot more of them both.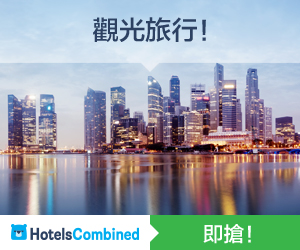 A woman alleged to have stolen about $12,000 from the Maraekakaho Sports Club has appeared in court. Ana Lani Arnott, 49, appeared in the Hastings District Court yesterday charged with one representative count of theft and two of...
A driver has been seriously injured after a logging truck rolled in Rerewhakaaitu. The truck rolled after hitting a power pole on Rerewhakaaitu Rd near the intersection with Yankee Rd about 10pm last night. A police media spokeswoman...
With just three days till Saturday's election, National leader Bill English is in Auckland, NZ First leader Winston Peters is heading to Ashburton and Labour leader Jacinda Ardern will also be in Auckland. Another 1News Colmar Brunton...
Over the years thousand of babies have been kissed, hands shaken, pavements padded, street corners crowded, RSAs raided and pubs packed as politicians traipse around the country trying to convince you they've got the answers to your...
So the Greens think they can win the Nelson seat. Do we believe this? I doubt it. A late-breaking phone poll that has them closer than ever to sitting MP Nick Smith. But they're not in the lead, they're just close. And the idea is...
Thirty-six flights have been cancelled today and 9000 Air New Zealand customers alone affected as the effects of the fuel crisis deepen.An Auckland Airport spokesperson said of the 36 cancelled flights, 23 were domestic and 13...
With just three days until New Zealand goes to the polls, Local Focus spoke to people in the Bay of Plenty region of Pirirakau, to ask 'if you were to vote today, who would you vote for and why?'The largely Māori community...
A GIANT QR code in north China's Hebei Province has left people wondering what to make of the design, which can only be scanned from high above the ground.The QR, or quick response, code in Xilinshui, a village in the city of Baoding, is made up of 130,000 Chinese juniper trees arranged to cover an area of 6.7 hectares.The code directs mobile users to an account that promotes local tourism.The account is managed by Haomeng Linshui Agriculture Technological Co Ltd, which claims to offer a wide range of services, including agricultural tourism and catering businesses. The story has aroused public interest but has been mocked as a publicity gimmick with many people asking how mobile phone users are supposed to scan the code."Aren't we supposed to power off our phones on airplanes?" was one comment on Weibo."First of all, you need a helicopter," read another.Xilinshui boasts forests, clean rivers and beautiful mountains. It was named one of the most beautiful villages in Hebei in 2015, according to the Baoding government.QR codes are becoming increasingly popular in China, particularly for making mobile payments, and for publicity purposes. By the end of June 2017, China had 724 million mobile phone users.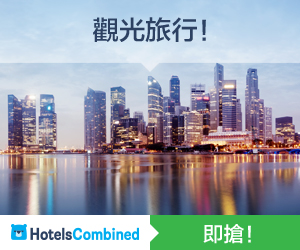 A GROUP of foreign fishermen in Taiwan were locked in tiny windowless rooms around the clock to stop them escaping while not at sea, prosecutors said in the island's latest abuse case involving migrant workers.Fishing and boat company owners were among 19 people charged on Monday in the southern city of Kaohsiung for illegally holding 81 foreign fishermen in buildings after they had berthed their boats.When they were at sea, they were sometimes made to work for 48 hours without rest for a monthly wage of US$300 to US$500, prosecutors said, despite Taiwan's labor laws which stipulate a maximum working day of eight hours and a minimum wage of US$930."The accused exploited the fishermen with illegal methods for their own profit," prosecutors said in a statement, describing the fishermen as "slave labor at sea."The 19 face charges of human trafficking and offenses against personal liberty and could face a maximum seven-year jail term if convicted.Prosecutors also confiscated nearly NT$3.69 million (US$122,000) from the companies in back pay for the workers.The case came to light last year after a fisherman tipped off prosecutors with the help of a social worker, the statement said. Authorities later raided two places where fishermen from countries including Indonesia, the Philippines, Tanzania and Vietnam were held and rescued them.Environmental group Greenpeace has said previously that foreign crew on Taiwanese vessels endure "horrendous" working conditions and physical abuse, as well as withheld payments and exploitation by recruitment agents.The case comes after an outcry over a police shooting of an unarmed Vietnamese migrant worker last month.According to rights groups, exploitation of migrant workers is frequently reported in Taiwan, where around 600,000 foreigners work as caregivers, fishermen, construction and factory workers.Chuang Shu-ching, a spokeswoman for the Taiwan's International Workers' Association, said the government leaves the matter in the hands of for-profit private recruitment agencies, who mostly serve the interests of employers.Southeast Asians who make up the bulk of Taiwan's migrant workers also face racial discrimination, she said."Labor conditions for migrant workers haven't improved in more than a decade and the same problems will continue if the system remains the same," Chuang said, recommending the establishment of government recruitment agencies.In the shooting case, police have been criticized for firing nine shots at the unarmed Vietnamese migrant worker.A security guard slightly wounded when he was attacked by the worker was sent to hospital in the first ambulance to arrive on the scene.The second ambulance came half an hour later for the worker, with rights groups saying his treatment was deliberately delayed.
Police have apprehended 124 people in northeast China's Jilin Province in connection with more than 280 Internet and telecom fraud cases.An investigation was launched in May, when a resident in Liaoyuan reported the loss of more than 540,000 yuan (US$82,000) that had been invested in an online company in northwest China's Shaanxi Province.Police said they went to Changchun, Qingdao, Changsha and Xi'an to investigate and homed in on an office building in Xi'an after retrieving more than 20,000 pieces of transaction data and 80 hours of surveillance footage.In late August, police in Liaoyuan and Xi'an arrested 124 suspects in a joint operation. More than 200 computers and 100 scripts were seized. The suspects were taken back to Liaoyuan in early September.A preliminary investigation showed the ringleader, identified by the surname Zheng, set up the company in 2016 and lured graduates to join the company with promises of high pay.They drew online investors in the name of spot trading, which turned out to be fake. The cases involved nearly 100 million yuan.
THE Chinese and Russian foreign ministers called for a peaceful end to the "vicious cycle" on the Korean Peninsula as they met in New York for the UN General Assembly. Chinese Foreign Minister Wang Yi and his Russian counterpart Sergei Lavrov urged all parties to seek a "peaceful resolution" to the current stand-off with Pyongyang over its nuclear weapons program, the Chinese foreign ministry said in a statement. Threatening action or rhetoric cannot help resolve the situation, the ministry said, after US Defense Secretary Jim Mattis hinted about the existence of military options. Asked if there were any military options the United States could take with North Korea that would not put Seoul at grave risk, Mattis had said there were, but declined to give details. Seoul is within artillery range of North Korea, which is also believed to have a sizable chemical and biological arsenal beyond nuclear and conventional weapons. "The Korean Peninsula nuclear problem must be solved through peaceful means," the ministry quoted Wang as saying yesterday, adding that "the current deepening vicious cycle must be broken." "Restoring peace talks is also a necessary step to carrying out the UN Security Council's resolution," he said. Lavrov said Russia's position on the issue is "completely identical" to China's. Russia has joined China's call for a "dual-track" approach in which North Korea suspends its weapons program in return for the US and South Korea halting military drills in the region. North Korea has repeatedly defied the UN to conduct nuclear and missile tests.
More than 2,000 photographers from 23 countries and regions have gathered at Pingyao, one of China's best preserved ancient towns, for the 17th Pingyao International Photography Festival, which opened yesterday.More than 16,000 photographs are on display at the festival in the northern province of Shanxi."It is a unique opportunity to participate in this festival. It is my first trip to China," said French photographer Philippe Vermes, who is known for his black-and-white portraits."Photography is a binding force. It is the reason that we are here today to participate in this diverse and colorful cultural exchange," he said at the opening ceremony.Photos by Wang Yuwen that show China's industrial development are on display in a special zone for Chinese contemporary photography.This year's festival also features works by American aerial photographer Jamey Stillings and leading British artist Marcus Lyon. The latter, in his work Somos Brasil (We are Brazil), documented more than 100 Brazilians through photography, sound and DNA sampling.There will also be slide shows, videos, workshops, symposiums and forums during the weeklong festival.Launched in 2001, the festival advocates diversity, internationalism and professionalism.It is considered an important stage on which international photographers can display their talent.
COOPERATION with China and other key drug-producing nations will be bolstered under a new strategy unveiled yesterday to combat a flood of crystal meth into Australia that has seen its use triple in five years. With street prices soaring, Australia has become an increasingly attractive destination for drug smugglers, which has made it the highest per capita consumer of methamphetamine, or ice, in the world. Justice Minister Michael Keenan said it was evident more needed to be done to halt narcotics reaching Australia and that could only be achieved by boosting ties with overseas agencies. "We need to not sit here in Australia waiting for these drugs to hit our shores but we need to go offshore and do what we can to disrupt supply," he said. "The demand remains so high in Australia that organized criminals from all over the globe are keen to get involved in the market." An Australian Crime Commission report in 2015 found that while US$80 bought 1 gram of ice in China, the estimated 270,000 users in Australia had to pay US$500. Keenan said China and India were the key sources of the precursor chemicals needed to make ice, while China and Myanmar were notable manufacturers of the end product. Distribution networks were thriving in Vietnam, Cambodia and other parts of Southeast Asia. The new strategy will involve reinforcing information-sharing arrangements with Interpol and Europol to better pinpoint organized crime gangs. Australia will also work more closely with agencies in China's mainland, Hong Kong, Taiwan and the Mekong region of Southeast Asia to smash syndicates and follow money trails. The Australian Federal Police pointed to the success of a continuing joint operation with China since 2015 which has stopped 13 tons of drugs, including 6 tons of methamphetamine, from reaching Australia. But they said the trade was dynamic, with new source and transit countries emerging all the time. "Links between organized crime syndicates controlling the drug trade in Asia, Mexico and West Africa are becoming more established," they said. Keenan said the plan was to "better focus and align agencies' resources and efforts" while helping train overseas partners and shore up political support to go after drug gangs. "All around the world, you will find agents of the Australian Federal Police, of the Australian Criminal Intelligence Commission, of the Australian Border Force ... working side-by-side with their counterparts to stop the supply of drugs from coming into Australia," he said.