Up to 25 homes in a central Philippine village were buried, and officials blamed heavy rains in the days since Typhoon Mangkhut struck.
The Islamic State killed as many as 30 Afghan wrestlers in a suicide bombing at their gym. The survivors blame the government, too. Now they are rebuilding.
Emergency services are attending an incident in Halswell, Christchurch but details of the incident are unclear.A police spokesperson said they are attending the incident on Ridder Place and there is no risk to the public. DO...

COMMENT: Prime Minister Jacinda Ardern did not spell out the reasons behind her first sacking of a minister when she stood Meka Whaitiri down today.But John Key didn't either when he sacked Richard Worth in his first year as prime...

A Government review has found the ACT's consumption of plastic bags will hit pre-ban levels within the next few years if tougher action on plastic bag use is not taken.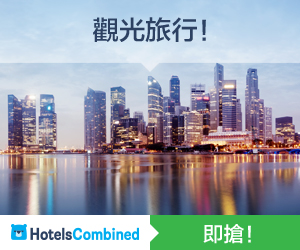 A 13-year-old is among eight youths arrested in Whangārei after an alleged crime spree stretching from Auckland to Whangārei.Sergeant Ryan Gray said four cars were stolen from South Auckland on Wednesday.The group of...

A New Zealand citizen, with a previous conviction for assisted suicide in Dunedin, has appeared in a South African court on a murder charge.Sean Davison is facing the charges in relation to the death of Anrich Burger who became...

Emergency services have swarmed an Upper Hutt road this afternoon for an unknown incident. DO YOU KNOW MORE? GET IN TOUCH WITH US A police spokeswoman told the Herald police are attending an incident on Golders Rd in Elderslea,...

Prime Minister Jacinda Ardern takes off for a jam-packed week in New York tomorrow, and while a formal meeting with US President Donald Trump is not on the cards she said she would raise the issue of trade if she got a chance.Ardern's...
A man has been charged with murder over the death of a baby girl nearly two years ago.Eight-month-old Bella Richardson died in Whanganui on November 7, 2016.The 25-year-old arrested for her murder was known to her, but they were...

Senior Constable Stephanie Bochorsky struggled with post-traumatic stress after rescuing two young girls from their father who doused them with petrol and set one alight. The winner of a bravery award is now calling for more help for officers like her.
A 12-year-old girl who was bitten on the leg by a shark at Cid Harbour in the Whitsundays is flown to Mackay Base Hospital in a serious condition.
After taking over the temple and evicting its nuns, a Taiwanese man embarked on his singular mission: "I am determined to lead the people of Taiwan province to reunify with our motherland."
Twenty-six students and teachers died at the Enrique Rébsamen school during an earthquake. An investigation suggests negligence was partly to blame.
President Andrzej Duda offered to host the structure as a bulwark against Russia. President Trump said Warsaw would have to pay billions to use his name.
In a case with bizarre details and unusual family dynamics, Dr. Khaw Kim-sun was found guilty of killing his wife and 16-year-old daughter with carbon monoxide.
Kim Jong-un agreed to "permanently dismantle" key facilities in a bid to ease tensions with South Korea, but his offers stop short of denuclearization.
A MALAYSIAN professor Khaw Kim-sun, 53, was jailed for life in Hong Kong yesterday for murdering his wife and teenage daughter using a yoga ball filled with carbon monoxide which he had placed in their car.Prosecutors had told the High Court that Khaw, an associate professor at the Chinese University of Hong Kong, left the inflatable ball in the boot of a car and the gas leaked out and killed them. His wife Wong Siew-fing and daughter Lily, 16, were found by the roadside in a locked Mini Cooper in 2015.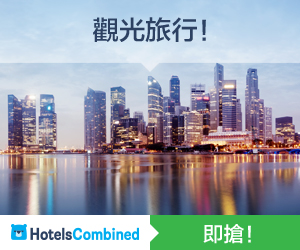 The central government has distributed 150 million yuan (US$21.9 million) of funds in disaster relief to areas in Yunnan Province hit by an earthquake last month, the Ministry of Emergency Management said.
CHINA will stick to market-oriented reform of the exchange rate formation mechanism and will not stoop to competitive devaluation of its currency, Premier Li Keqiang stressed at a World Economic Forum event yesterday. "China will create conditions for a stable exchange rate," Li said at the opening plenum of the Annual Meeting of the New Champions 2018, also known as Summer Davos, in north China's Tianjin. The yuan exchange rate has shown signs of fluctuations recently, raising concerns that China is devaluing the currency on purpose. "It is not true, as one-way devaluation of the yuan will bring China more drawbacks than benefits," Li said. "China's economic fundamentals are solid, with a sound balance of international payments and sufficient foreign exchange reserves. The yuan exchange rate therefore is fully capable of remaining basically stable at a reasonable and balanced level." "China will never go down the road of relying on yuan depreciation to stimulate exports," he said. China will not do that to chase "thin profits" and "a few small bucks." Li also said the world's multilateral trading system should be upheld. "All existing problems need to be worked out through consultation," he said, adding that unilateralism does not offer solutions. The premier promised to build a business environment that treats Chinese and foreign companies equally, and ensures fair competition. "China will make greater efforts to promote opening-up, deepen reform in all areas, further ease market access, improve transparency of policies, as well as conduct fair and equitable regulation," Li said. "We will optimize the business environment. Whether it's a Chinese or foreign company, once it gets registered in China, it should enjoy fair treatment in such fields as streamlined administration, tax and fee reduction as well as fair and equitable regulation." He also said China would further cut taxes and fees to reduce the corporate burden. "The Chinese government has made great efforts to streamline business procedures, and cut taxes and fees over the past several years," he said. These efforts have reduced institutional transaction costs and companies' production and operation costs, optimized the business environment and improved the quality and profits of companies. "We will make greater efforts to cut taxes and fees and continue to ease the corporate burden and resolutely prevent new burdens on businesses. Efforts will also be made to develop new policies on tax cuts and fee reduction, and more forceful measures will be taken to ease financing difficulties facing the real economy and reduce financing costs," Li said. The premier added that China would adopt a stricter protection system on intellectual property rights. He said protecting IPRs meant protecting and inspiring innovation. "China cannot achieve innovative development without an environment that respects knowledge and protects property rights," Li insisted. China has established a complete legal system on IPR protection. China's IPR spending to overseas owners is 14 times higher than in 2001 when it became a member of the World Trade Organization, according to Li. The premier said China would further strengthen law enforcement and adopt a stricter and more forceful punitive compensation system on infringement to protect innovation in all areas. China has become a fertile land for global entrepreneurs and innovation, with new growth drivers breaking new ground for the country's economic development. "Among all industrial sectors, high-tech and advanced manufacturing have been taking the lead, while new business models have been constantly emerging in the service industry, and the upgrading of industrial structure has been on the fast track," Li said. "China's online retail sales went up by more than 30 percent annually, and emerging consumption, such as information consumption and green consumption, has also grown rapidly. Consumption has contributed more than 60 percent to China's economic growth," he revealed. Currently, significant changes are taking place in the country's economic structure and growth pattern, while new growth drivers have contributed to more than a third of China's economic growth as well as to more than two thirds of new jobs in Chinese cities and townships, he added.
China plans to launch the heavy-lift carrier rocket Long March-9 in 2028, an official of the China National Space Administration said at the World Conference on Science Literacy in Beijing on Tuesday.Li Guoping, director of the Department of System Engineering of the CNSA, said that the length of the Long March-9 will exceed 90 meters, and the rocket would have a core stage with a diameter of 10 meters.It would be able to carry a payload of 140 tons into low-Earth orbit, five times that of the Long March-5, said Li. The rocket's capacity would also reach 50 tons for Earth-Moon transfer orbit.China is also developing a medium space rocket, the Long March-8, which is expected to make its maiden flight in 2020. The Long March rocket series has been launched 284 times, sending more than 400 spacecraft into space.
Police in east China's Zhejiang Province have repatriated 18 suspects from Cambodia who had been using mobile applications to recruit prepaid members for pornographic live-streaming platforms.By the time they were arrested, the gang had hired more than 16,000 brokers and attracted over 3.5 million registered members, involving 250 million yuan (US$36.5 million), police said.A special investigation team was established by the police in the city of Jiaxing after a mobile application called "Max" caught their attention in March. They found that Max had aggregated 110-plus live-streaming porn platforms and stored hundreds of thousands of porn videos.More than 200 brokers were arrested in 20 Chinese provinces and cities in April. However, the operation of the application was not stopped, with its promotion even being strengthened on social media platforms.The police later found the servers were in Cambodia, and nabbed the criminal gang in August with the help of Cambodian police. Further investigation is ongoing.
China is looking to improve online access to public legal services by making legal consultation and other services more available on mobile phones, the Ministry of Justice said. According to a guideline on promoting public legal services released by the ministry, more measures should be included on all platforms that provide public legal services, including hotlines for general doctors. By the end of 2019, all public legal services should be accessible online, and by the end of 2020, the platforms, which include offline, hotline and online services, must be totally integrated.
News reporters can do more to promote science, scholars told the World Conference on Science Literacy, which was closed in Beijing yesterday.Under the theme of "Science Literacy for a Shared and Better Future," the three-day first international event dedicated to public scientific literacy was hosted by the China Association for Science and Technology.Jason Bardi, news director at the American Institute of Physics, told a subforum that science reporting is important in spreading information about discoveries and in popularizing knowledge to help people in crises like natural disasters.He stressed the media's role as a watchdog against science fraud and misconduct.The idea was echoed by Lloyd Davis, professor of science communication at the University of Otago in New Zealand.A penguin expert for 40 years, Davis has written many books. "We are living in an age when people have access to so much, especially social media. The best way to gain audience, proved by me and other researchers, is to use storytelling," he said.Zhou Zhonghe, paleontologist with the Chinese Academy of Sciences, suggested media establish workshops or employ science advisers, so reporters can work with scientists.