原标题:应急管理部机关临时党委成立,副部长付建华担任临时党委书记 付建华 资料图   据应急管理部网站6月19日消息,15日,应急管理部党组副书记、副部长、机关临时党委书记付建华主持召开部直属机关党组织书记会议。   会议首先宣布了中央和国家机关工委《关于同意成立....
  原标题:大船集团观看装备公司秦大秋案庭审视频:对照案情查摆反思 会议现场   为落实法治大船建设实施方案,更好推进法治大船建设,6月19日,大船集团召开"深刻剖析反思装备案件,全面推进法治大船建设"大会。会议观看了装备公司秦大秋案件的庭审视频,对照案情进行查摆....
  原标题:红通人员是怎么被迫投案的?   撰文|高语阳   6月17日,端午节假期第二天,红通人员王颀被迫投案,成为6月6日中央追逃办对外发布《关于部分外逃人员有关线索的公告》后,首名投案的外逃人员。   《关于部分外逃人员有关线索的公告》已经是第二次发布,201....
  原标题:权力越位!这些"球迷官员"被红牌罚下……   来源:法制晚报   法制晚报・看法新闻(记者 董振杰)世界杯激战正酣,各地的纪委监委则纷纷发表文章,就党员干部世界杯期间"看球注意事项"作出提醒。那么,除了熬夜看球犯困导致的"机关效能低下",某些球迷官员....
  原标题:吕秀莲怼台网友:年轻人有地方住就行 凭啥买房子 前台湾地区副领导人吕秀莲   海外网6月19日电 前台湾地区副领导人吕秀莲19日晚上举办"我家住台北:居住正义"主题讲座,有网友提出问题,问她若是台北市要盖青年住宅,应该要在哪里盖?资金来源于哪里?吕秀莲....
中新网6月19日电据"中央社"报道,18日,德国总理默克尔表示,她所领导的基民/基社联盟(CDU/CSU)执政联盟有个共同目标,就是更妥善处理移民问题,并大幅减少入境德国的移民人数。默克尔称,德国当局不允许已在其他欧洲国家登记的移民入境。不过她也强调,边界不会实施拒绝难民的"自动机制"。据报道,18日,默克尔接受执
印尼北苏门答腊省多巴湖当天发生沉船事故,造成至少1人死亡。印尼警方消息说另有约40人失踪。目前已有33人获救,被送往医院接受治疗。初步调查结果显示,沉船事故可能由天气恶劣所致。
日本大阪府18日早上发生6.1级地震,目前已造成至少4人死亡、370多人受伤。自18日早上地震发生至当晚21时左右,日本气象厅已在当地观测到十余次震度1级及以上的余震。
中新社雅加达6月18日电(记者林永传)位于印尼苏门答腊岛北部著名旅游胜地多巴湖发生渡船倾覆事故,至记者发稿时,已有17人被救起,尚不清楚伤亡人数。据印尼媒体18日晚间报道,事故发生在当地时间当天下午5点30分左右,该艘载有约80名乘客的渡船正从Simalungun驶往Samosir地区,因天气恶劣而倾覆。当地有关部门及民众随即展
新华社科威特城6月18日电(记者聂云鹏王薇)亚丁消息:也门政府官员18日说,在沙特阿拉伯领导的多国联军支援下,也门政府军仍在与胡塞武装分子为争夺也门港口城市荷台达进行激烈战斗。与此同时,联合国也门问题特使马丁·格里菲思在也门萨那进行的斡旋目前毫无进展。一名不愿透露姓名的也门政府官员18日告诉新华社记者,在
Ning Fengfeng only sleeps around five hours a day, keeping himself busy during the wheat harvest season.The 65-year-old combine harvester driver has been busy reaping wheat for farmers in Yuncheng City, northern Shanxi Province, since late last month. His 148-horsepower tractor can reap 1 hectare of wheat in less than two hours.By last Wednesday, 18.5 million hectares of wheat, or over 80 percent of the total area nationwide, had been harvested. Of that, 95.5 percent were reaped by combine harvesters, the Ministry of Agriculture and Rural Affairs said.Ning said he watched a video a few days ago featuring a self-driving harvester. "People only need to press some buttons and all the work will be done. It is very much like a science fiction movie," he said. "I plan to buy one next year and then I can have a good sleep." Self-driving harvesting is only one of the processes of agricultural production. China has set a target of gradually building automated farms, utilizing smart technologies to improve quality and efficiency and also reduce costs.Earlier this month, China's first trial run of automated farming was conducted in Xinghua, eastern Jiangsu Province, with the support of 12 firms and agencies.More than 10 autonomous agricultural machines were involved in the whole production process from plowing the land and transplanting rice seedlings, to spreading fertilizer and pesticide and finally harvesting."We have a positioning system accurate to a centimeter, which enables us to transform various kinds of agricultural equipment into automated versions," said Yang Shouqi, the chief of the committee for the Communist Party of China at Jiangsu University.The Telematics Industry Application Alliance, one of the members in the trial program, plans to conduct further farming experiments in Heilongjiang and Hebei provinces as well as Chongqing City."The automated farming experiment will last seven years," said Pang Chunlin, secretary general of the non-governmental organization. The agency has more than 600 members from 12 countries and regions.
A SATELLITE with a huge golden umbrella-shaped antenna is in an orbit more than 400,000 kilometers from Earth, waiting for Chang'e-4, which is set to be the first ever probe to land softly on the Moon's far side.The relay satellite for Chang'e-4 will establish a communication link between the Earth and the far side of the Moon, and might serve probes from other countries, contributing to international scientific exploration, said Ye Peijian, an academician of the Chinese Academy of Sciences and one of China's leading space experts.The satellite, named Queqiao, or Magpie Bridge, was launched on May 21 and has entered the Halo orbit around the second Lagrangian (L2) point of the Earth-Moon system, where it can "see" both the Earth and the Moon's far side.The Chang'e-4 probe, including a lander and a rover, is expected to be launched later this year. Its mission to explore the far side of the Moon was proposed by Ye, who has worked in China's lunar exploration program since Chang'e-1 more than 10 years ago.Chang'e-4 follows on from Chang'e-3, which was launched at the end of 2013 and became the first Chinese spacecraft to soft-land on and explore an extraterrestrial object.After Chang'e-3 accomplished its mission, China's space sector debated Chang'e-4's destination. Some were in favor of landing on the near side of the Moon again, because it's safer."I disagreed with that. Why should Chang'e-4 repeat what Chang'e-3 had done? We should not be afraid of failure in scientific exploration. We need innovation," Ye said, suggesting sending the Chang'e-4 to the Moon's far side. This would be unprecedented and innovative.He believed the United States and Soviet Union had wanted to do that in their lunar programs, but hadn't because of technological restrictions at the time.Since the Moon's revolution cycle is the same as its rotation cycle, the same side always faces the Earth, and most of the other side is never seen from Earth. Landing and roving on the far side of the Moon require a relay satellite to transmit signals.The first ever satellite operating on the Halo orbit around the L2 point, Queqiao used relatively small amounts of fuel during its journey to the planned orbit as it was under precise control. Its designed life is three years, but Ye said it might work for seven or eight years.A reliable long-distance data transmission link is a key technological goal for space experts. Queqiao carries an umbrella-shaped antenna with a diameter of 4.2 meters, the largest communication antenna ever used in deep space exploration.
FOR 23 years Ma Xiaohua has been guarding 690 hectares of forest on the edge of the Gurbantunggut Desert to fight against desertification in northwest China. On the southern edge of Gurbantunggut, China's second largest desert after Taklimakan, a 70-kilometer long belt of forest was grown by thousands of people with the Xinjiang Production and Construction Corps in the 1950s. To ensure the saplings survived, they fetched water from up to 50 kilometers away. Ma took on his father's role as a forest ranger in 1995, when he was 23 and newly demobilized from the army. "Not until my father passed away did I understand why he decided to stay here," said Ma. "There must be someone to protect the forest, even if he knew how hard the work is." Ma has no neighbors, not even tap water. To irrigate the forest he sets out at 7am every day. In the past he had to dig sand out of the canal before watering the trees. It took him at least a month to water all the trees. Weather is a big challenge. The skin on his arms peels in the scorching summer and in winter, he has to endure bitter cold as the temperature drops to minus 40 degrees Celsius. On windy and dusty days he can't even find the way home, and his hair, clothes and mouth are full of sand. The worst woe is, of course, human. To stop illegal logging Ma patrols the forest on his second-hand motorcycle. "Sometimes I am threatened. I was called 'a savage.' But I protect the forest, which is so precious in containing the desert," Ma said. He almost lost his left eye when it was pricked by a thorny branch. He didn't bother to get treatment and lost much of his eyesight. He had another accident in 2008, when he went to fix a faulty valve but fell off his motorcycle on a slippery road after the rain. He broke his collarbone, but he went back to work just a week after surgery. He also suffers from arthritis because his hands are often immersed in cold water. "I've never thought of leaving," he said, not even when his father was sick in 2006 but he had to finish the irrigation. When he finally made it to the hospital, there were just three days left for the old man. "My father told me to bury him beside the desert," he said. He seldom goes home to see his wife and his son. "But they are all supportive of me," he said. Under Ma's care and protection, survival rate of the trees in the forest exceeds 85 percent. The forest has become an important part of the Three-North Shelterbelt Forest Program. Launched in 1978 and expected to be completed by 2050, the project consists of afforestation in northwest, north and northeast China. By 2015, the project has seen nearly 30 million hectares of forests planted and preserved. China has made great progress against desertification in recent years. The area of desertified land in the country shrank by an annual average of 1,980 square km in the 2010-2014 period.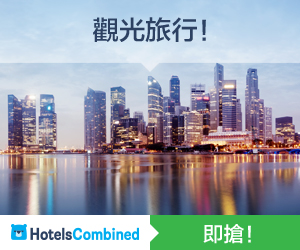 Police in Yunnan Province said yesterday two Myanmar suspects were caught trafficking 47 kilograms of meth into China. The police in Shidian County, Baoshan City, received information in late May that drug dealers were planning to transport drugs from Myanmar into China. They intercepted a car on June 4, and found meth weighing 47kg in 61 small bags in the city of Pu'er.
THE World Bank has approved a US$150 million loan to a city in southwest China to help improve flood risk management and reduce water pollution. The loan will supplement government funding worth US$200 million to finance a water infrastructure project in Hezhou, Guangxi Zhuang Autonomous Region, which will be completed within six years and directly benefit more than 100,000 people, according to a World Bank statement. Hezhou currently does not have a flood control system. The project will reduce flood risks along a river by connecting the main stream to tributaries, improving flood drainage capacity, removing obstructions, and upgrading mainstream infrastructure. Water pollution will also be reduced as a new sewage treatment plant and associated facilities will be built to separate wastewater from rainwater and achieve better treatment. Greenhouse gas emissions are expected to go down by 1,697 tons of CO2-equivalent per year. "Globally, cities benefit from integrated approaches to successfully and sustainably reduce urban flooding risks," said Qin Gang, World Bank senior water supply and sanitation specialist. "This project will tap into the World Bank's experience and global knowledge, and share international best practices in integrated urban water management to help Hezhou improve its water environment and urban climate resilience," Qin said.