?ݰ?ý???Ĵ??????˱???????,?Ĵ???????Э????????????????ΰĴ????ǹ??Ҷӵ???˧?? ??????Ŀǰ???ڶ?????ʥ?˵ñ??????ض?ִ??,????????Ϊ????һ???????????˧??...
?Ĵ???????Эϣ??????????????Ĵ????ǹ??Ҷ???ս????˹???籭??... ????ʱ??1??20??,?ݰĴ?????ý????Ϣ,?Ĵ???????Э???ܻ??????????ṩһ?ݶ??ں?ͬ,ϣ??????????????...
????1??20??Ѷ ?Ĵ?????ý?屨????,?Ĵ????ǹ??Ҷ???????????????ִ?̡? ?Ĵ????Ǵ?ǰ?Ѿ?????˶???˹???籭?IJ????ʸ?,???ڲ?˹?ؿƸ?³?¿κ?,?Ĵ????ǹ??Ҷ???˧??...
18??,???ڰĴ????Ǻ??????Ե????˻?,?ɹ???????????ˮ???ꡣ???˻???????ͷ??¼?????⾪?յ?һ??:????ʮ??????????ھ??뺣??700?׵ĺ?????????,?ۿ???Ҫ??...
?0?2?0?2?0?2?0?2?ο???Ϣ??1??20?ձ??? ?Ĵ??????˱?1??10?տ???????,Ԯ???Ĵ????????????????ʷ?չ??̫ƽ?????񲿳???˹???????????-Τ??˹?Ļ?˵,?й?????̫??????...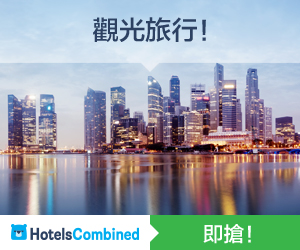 近日,历经10年建设,美国驻英国伦敦大使馆新馆如期对外开放。开馆仪式上,美国总统特朗普却没有如期现身。开馆前几日,特朗普突然在推特上宣布取消对英国的访问,也不会为美国驻英国新使馆剪彩。美英"特殊关系"最早由英国时任首相丘吉尔在二战期间提出。孙成昊指出,这些都是美英"特殊关系"得以存在的支...
菲律宾反对党参议员19日在国会参议院提交一份决议,要求调查菲律宾海军2016年一项金额3亿美元的采购项目是否存在"猫腻"。菲律宾媒体先前曝出,总统罗德里戈·杜特尔特的一名"身边人"涉嫌介入投标,耍手段帮韩国一家承包商拿下合同。亲近总统的消息人士说,杜特尔特对戈受到指控一事极为愤怒。
中新网1月20日电、综合报道,巴西足球巨星贝利的发言人称,有关贝利因过度疲劳被送往医院的报道是"假消息",贝利目前在家中休息。贝利本应于21日参加英国足球记者协会在伦敦的活动,但临时取消了行程。发言人称,在里约热内卢进行了一系列商业活动后,贝利决定留在家中。报道称,目前,贝利在巴西圣保罗...
商业大亨、推特治国、嘴不饶人、自信爆棚……唐纳德·特朗普总统在任期第一年多次证明自己是一位多么"与众不同"的领导人。媒体和记者是他口中最常"中枪"的群体之一。去年2月,特朗普正在海湖庄园款待日本首相安倍晋三时,总统的随行记者团突然被紧急召集。"我就是我,颜色不一样的烟火"。
新华社巴格达1月20日电伊拉克总理阿巴迪20日在首都巴格达会见该国库尔德自治区政府总理巴尔扎尼,双方对如何解决伊中央政府与库区间分歧等问题进行了讨论。伊总理办公室在一份声明中说,阿巴迪当天会见了由巴尔扎尼、库区副总理库巴德·塔拉巴尼等人组成的代表团。库区媒体援引部分议员的话报道说,双方的...
央视新闻客户端消息,1月20日瑞士当地时间上午九点前后参加国际奥委会组织的四方会谈的韩国和朝鲜代表团分别抵达洛桑奥林匹克总部,会谈于9:30正式开始,他们将与国际奥委会讨论朝鲜体育代表团参加平昌冬奥会的具体事宜,涉及参赛人数,规模、参赛项目和形式等细节。国际奥委会主席巴赫表示19日他和双...
编者按:19日晚,美国国会参议院未能通过临时拨款法案,联邦政府部门从1月20日零时起正式关门。全文共910字,阅读大约需要2分20秒。这次民主党人反对临时拨款法案,甚至不惜联邦政府机构部分关门,主要是想迫使白宫和共和党人在"童年抵美者暂缓遣返"、儿童医疗保健项目等问题上作出让步。小编的工...
A man was fighting for his life last night after being trapped following a street fight.Horrified Panmure residents said the man was trapped for up to a minute while a group shook the vehicle and allegedly threatened the driver...
Prime Minister Jacinda Ardern and partner Clarke Gayford celebrated their baby news with flowers from the dairy and takeaway burgers.Ardern announced she was pregnant with her first child, due in June, on Friday. The couple celebrated...
The family of missing American skydiver Tyler Nii still want desperately to take him home.But if they can't, they have found some peace in the place where his life came to a tragic end. The 27-year-old and his tandem skydiving...
They were carried, unconscious and barely breathing, from a smoke-filled house.Murray Hunt and his nine-month-old puppy Molly almost died in the early evening house fire in the South Waikato town of Tokoroa 10 weeks ago — Hunt...
• Stacey Morrison is a drive show host on the hits, a proud Maori speaker and co-author of the book Māori at Home: An Everyday Guide to Learning the Maori Language If Te reo Māori is 'a patient on life support'...
Jacinda Ardern is now, quite possibly, virtually untouchable.Given the Prime Minister's warm disposition and resulting popularity, it was already tough for her political opponents to land blows on her. Now that she's having a baby,...
Six months after Metiria Turei revealed her historic benefit fraud, neither she nor the Ministry of Social Development are commenting on the case – including whether the former MP has repaid the debt. MSD launched an investigation...
  原标题:6厅官同日被办,仅1人不涉权色钱色交易   法制晚报・看法新闻(记者 李洪鹏 编辑 岳三猛)1月20日,湖南纪委发布消息称,李政科、汤新华、龙秋云、黄明、宋伟杰、曹明强等6名厅官因严重违纪被开除党籍,并移送司法。   看法新闻记者注意到,上述6人除了均对抗组织....
  原标题:罕见!国防部发表谈话,用了新形式   来源:法制晚报   法制晚报・看法新闻(记者 张莹 编辑 岳三猛)1月20日,我国防部新闻发言人吴谦发表谈话称,海军"黄山"号导弹护卫舰警告驱离了擅自进入中国黄岩岛邻近海域的美国海军"霍珀"号导弹驱逐舰。   看法新闻....
  原标题:县官遭遇美人计之后   来源:法制晚报   法制晚报・看法新闻(记者 张莹 编辑 岳三猛)日前,安徽县处级干部钱士利犯滥用职权罪、受贿罪一案被驳回上诉,维持原判。2017年9月29日,此人一审获刑2年2个月。   看法新闻记者注意到,他曾身陷"桃色陷阱",被小混....
  原标题:中国禁令让欧美多国垃圾无处安放 日媒忧陷入短期混乱   参考消息网1月21日报道 日媒称,多年来中国一直在从世界各国大量进口以回收再利用为目的的废弃物,但在2017年12月底,中国部分禁止这些废弃物的进口,目的是防范再生处理过程中引发的环境污染。   据日本《....
  原标题:中国奢侈品消费沉寂5年后突然增长 美媒:全靠"千禧一代" 资料图:这是法国巴黎街头古驰专卖店的橱窗 新华社记者张玉薇摄   参考消息网1月21日报道 美媒称,中国在高端产品上的支出正在回升,这是一个令人印象深刻的反弹。   据美国石英财经网站1月18日报道,据....
  原标题:英媒关注中国高校性骚扰:#MeToo运动到达中国   参考消息网1月21日报道 英国《经济学人》网站1月18日刊登题为《#MeToo运动到达中国》的报道称,罗茜茜在北京航空航天大学攻读博士学位时,她的导师陈小武要求她和自己一起去照看他姐姐养的植物。她回忆道,当时导师陈....
  原标题:澳媒称中国将主导全球绿色能源市场 左右未来发展模式   参考消息网1月21日报道 澳媒称,如果要对气候变化作出有效的反应,它很可能来自中国。可再生能源越来越不可避免,那些主导这些新技术市场的人可能会对未来的发展模式产生最大的影响。当其他大国在应对气候变化....
Ӣ????ÿ???ʱ???????,????Ĵ??????????????˾???󺣵?ʮ?????к??õ?һ?????˻???Ԯ,?Ӷ????????????ı??緢????
??԰Ĵ????ǹ?Ա??ν?ġ??й?Ԯ???????ۡ?,̫ƽ?󵺹??׷׷??????Բ??⡣ ???»????ǰ????,???Ĵ??????˱??????տ???????,Ԯ???Ĵ????????????????ʷ?չ??̫ƽ??????...
Roger Federer continues to show that age is just a number for him in yet another clinical Australian Open showing, deftly casting Richard Gasquet aside to move into the fourth round.
The landmark shift in US national security policy to prioritise the threat posed by powers like China and Russia could prompt a rethink of Australia's defence spending, according to incoming senator Jim Molan.
There are no more Australians in the women's singles draw as Ashleigh Barty's Australian Open sojourn comes to an end at the hands of a seriously in-form Naomi Osaka.
Tashi Tso has to change into three different pairs of shoes a day: high heels before entering the office, canvas shoes at work and white rubber soles in the manufacturing room.She works at the pharmaceutical department of Qinghai provincial hospital of Tibetan medicine in northwest China, and shoe changing is necessary to meet national hygiene standards. "I love my job and am thrilled to be in an industry that was once under male dominance," she said. For thousands of years, knowledge of and treatment with Tibetan medicine were passed down in monasteries, and the best doctors were often monks. Women rarely had the chance to learn medicine, and their roles were restricted to household chores and raising children.As one of China's most influential medical subjects, Tibetan medicine has been used to cure aches and ailments for over 3,800 years. It draws on traditional Chinese, Indian and Arab medicine and uses herbs, minerals and sometimes insects and animal parts. China has intensified measures to support the development of Tibetan medicine. An innovation platform of Tibetan medicine jointly built by Beijing, Tibet, Gansu and Qinghai was recently launched. In Qinghai, a program supporting the development of Tibetan medicine was launched in December.Fifteen therapies and practices of Tibetan medicine have been listed as national intangible cultural heritage, and the output of such medicine reached 2,300 tons, worth 1.5 billion yuan (US$234 million) in 2016. Due to government support and the fast development of Tibetan medicine, females are gradually breaking male dominance.Women make up half of the physicians at the Tibetan Hospital in Lhasa, capital of Tibet. Of the graduates of Qinghai University's School of Tibetan Medicine each year, half are female, according to Tencho with Qinghai University.Now, both men and women can learn Tibetan medicine in colleges in Qinghai, Tibet, Gansu and Sichuan, according to Dorje with Qinghai Provincial Hospital of Tibetan Medicine."Women are more patient and careful in manufacturing process such as making pills, pulverizing and quality control," said Tashi Tso. "Of the 51 medical staff at my department, 26 are female."Tashi Tso was among the first batch of students enrolled in the Tibetan medicine school of Qinghai University in 2011. "Not only did we learn the basic theories of Tibetan medicine and distinguish medical materials in the mountains with our teachers, but we also received lessons on Western medicine, including anatomy," she said.Tibetan medicine pharmaceuticals have introduced modern equipment, and Tibetan medicine has developed to be interdisciplinary. "It is meritorious that the medicine can help more people in the future," said a doctor at the same hospital as Tashi Tso.
About a year ago, a man surnamed Song, a programmer in Shenzhen, received a mysterious call and lost 280,000 yuan (US$43,460) via Alipay, one of China's most popular online payment platforms. This was odd as Song did not have a single penny in his Alipay account.It turned out the swindlers had taken three steps to transfer his loan via Alipay's micro-loan provider Ant Micro.Almost at the same time, about 1,400km away, Lin Liangquan rushed to the police department, reporting that more than 27 million yuan was missing from his company account in Haining City, east China's Zhejiang Province.Lin said a stranger called up and faxed a wanted poster, claiming the company had been involved in a pyramid scheme and demanded an immediate check of their bank accounts. A malware program was later implanted and the vast sum of money was soon transferred via multiple third-party payment platforms.China has tightened the number of multi-function accounts a person can open and stipulated a "frozen time" of 24 hours for money transfer on ATMs. However, third-party payment platforms have emerged as a leading method for fraudsters to bypass such obstacles.The Public Security Bureau of Beijing said that since 2015 up to 70 percent of stolen money has been scammed through third-party payment platforms. In the first three quarters of 2017, the anti-fraud center in Shenzhen had frozen more than 9,800 suspected accounts, retrieving 315 million yuan."The money recovered was only a small fraction, most of it was untraceable," said Wang Zhengtu at the center. "It was easier to track the flow of money when most transactions were done through bank cards. But now, the swindlers first transfer the money to third-party payment platforms before putting it into their bank accounts. These platforms are like a big pool, it is almost impossible to track its origin," Wang said.It is estimated that over 20 trillion yuan of capital was transacted via third-party payment platforms in 2016. There are currently 270 licensed such platforms, and a large quantity are operating without proper qualifications.Chinese banks now demand strict real-name registration in the application of bank cards. But opening an account on a third-party payment platform needs nothing more than an email account. Moreover, a person can hold multiple accounts, making it the perfect channel to move money. Inquiries for online transactions from the company often need at least three days, more than enough for money to be transferred elsewhere. Fake IDs are often used for online registration, leaving the police little evidence.Wen Yanbing, associate professor at Zhejiang University of Finance and Economics, said the government should improve the cybersecurity law and set up a cross-sector supervision mechanism. The authorities should also supervise these platforms."Third-party payment platforms should be included in the investigation platform targeting telecom fraud set up by the Ministry of Public Security," said Wu Shenkuo, associate professor at Beijing Normal University. "Therefore, police can retrieve the account information and freeze the money immediately after the report.""Companies running third-party payment platforms are often headquartered in first-tier cities such as Beijing and Shanghai, and it is hard for police in other regions to investigate. Therefore, a unified enquiry center should be established in every province and be connected to the national system to raise investigation efficiency," Wang said.
As night falls on Qiqian Village, locals turn on the lights. It shines through their windows and the entire village glows.For residents of Qiqian, the light heralds a new era.At the end of 2017, stable electricity supply finally reached Qiqian after the 11 families there spent almost half a century enduring power shortages at night. Now all towns and villages in Inner Mongolia have access to stable electricity.In villager Liu Shuxia's house, light illuminated the entire living room. Steam floated up from just-cooked rice, and Liu's son was busy doing homework."In the past, we shared a solar-wind hybrid electricity system with the border troops here, and when the weather was bad, we did not have enough electricity at all," Liu recalled. "We only cooked rice once a week."Now we can cook whenever we want, and my child can study in the light," she said.Qiqian sits in the heartland of the Greater Higgan Mountains on the China-Russia border. It is Inner Mongolia's northernmost village. The closest town is 342km away."The electricity problem has always been a stumbling block hampering Qiqian's development. There was a shortage of electricity, and the power was unstable," said Shao Rimin, a local Party official. "The wind-solar hybrid system equipment was also getting old."In November, a local branch of the State Grid upgraded the photovoltaic system and set up another, which was put into use on December 31."As Qiqian is extremely cold in the winter and the ground was frozen, it was very difficult to conduct the project," an official of the State Grid branch said. "It took us a lot of effort and heavy machinery to complete."In 2017, the State Grid invested more than 3.3 billion yuan (US$467 million) to help 400,000 families in 3,055 villages in Inner Mongolia get access to electricity.
CHINA yesterday criticized recent moves by the United States listing some Chinese trading areas as "notorious markets" for fake products and targeting Chinese telecoms equipment, saying Washington lacks objectivity in its approach. Commerce Ministry spokesman Gao Feng told reporters the US Trade Representative lacked direct conclusive evidence and supporting data for listing three Chinese online commerce platforms and six physical bazaars within China as "notorious markets" engaging in commercial-scale "copyright piracy and trademark counterfeiting." "We have to question the objectivity and credibility of the relevant US department in issuing its report," Gao said at a news conference. "The Chinese government has always attached great importance to the protection of intellectual property, the results of which are obvious to all," he said. Among the online platforms listed by the USTR's Notorious Markets this month was e-commerce giant Alibaba's online marketplace Taobao. Physical outlets included Beijing's famed Silk and Hongqiao markets popular with tourists. Michael Evans, Alibaba's group president, said the company has worked above and beyond on each of the list's concerns to protect brands and copyright holders. "In light of all this, it's clear that no matter how much action we take and progress we make, the USTR is not actually interested in seeing tangible results," Evans said, adding that the company had "no other choice but to conclude that this is a deeply flawed, biased and politicized process." At the news conference, Gao also criticized a US House bill introduced on January 9 that would prohibit government purchases of telecoms equipment from Huawei Technologies Company and ZTE Corporation. He said the bill would harm US-China cooperation in telecommunications and shake the confidence of Chinese enterprises in the US. Gao said the US should treat Chinese companies and products with an objective and fair attitude so US customers can enjoy the benefits of Chinese products. "Mutual benefits weigh more than differences in the Sino-US economic and trade ties," Gao said. "We hope that trade frictions do not upgrade, but will also take resolute actions to protect Chinese rights and interests." Huawei's US business suffered a setback when a congressional panel recommended in 2013 that phone carriers avoid doing business with it or ZTE. China rejected the move as an effort to keep Chinese companies out of the US market. Huawei, founded in 1987, is the world's No. 3 phone maker and first Chinese brand to break into the top ranks of global technology suppliers. Meanwhile on the issue of so-called forced transfer of intellectual property and proprietary technology, foreign ministry spokesman Lu Kang said China had no law mandating such practices. "Such cases might occur in some commercial cooperation, but that is purely the market behavior between the enterprises," Lu said yesterday. "Fair exchange is no robbery. There is no interference from the government," he said, adding that China would "firmly defend its legitimate rights and interests."
THE mating calls of a female snow leopard are causing concerns for staff at a wildlife rehabilitation center in northwestern China. "It makes growling sounds all day and night, calling for a mate," said Maltsen Guli, who works at the center in Aksay Kazak Autonomous County, Gansu Province. The center was established in 2013 to care for sick and injured wild animals. It has taken in over 200 animals. In December 2014, the then 1-year-old female snow leopard was found by a herder and taken to the center, where it has been cared for ever since. "The snow leopard was very weak and bony when it was found. It may been left behind when its mother was attacking sheep in the mountains," said Li Zhilong, assistant engineer at the center. Li said there are no snow leopards in zoos in nearby Jiuquan or the provincial capital Lanzhou. They are now contacting zoos in Qinghai and Xinjiang to find a mate for the animal. Snow leopards are a Class A protected animal in China and are classified as "vulnerable" by the International Union for Conservation of Nature. They live in the Himalayas in central and south Asia at an altitude of 2,500 to 4,500 meters. The number of snow leopards is believed to be around 7,000 to 11,000, with about 60 percent living in China. The mating season for the snow leopard is from January till mid-March. "This snow leopard had not yet learned how to live in the wild. We have tried to train it to catch prey, but it still does not have enough skills to survive by itself," said Li. Guli has been the animal's primary caretaker at the center. "Once, when I was closing the cage, it leapt from the ground as if it wanted to attack me. Instead, it held onto one of my legs like a kitten. I lifted my leg and it just let go," she said. However, Guli knows it is not a good thing for the animal to be mild. The caretaker has tried to train the snow leopard to prey on live animals and jump from high places, skills it will need to survive on its own. The wildlife center is located at 1,650 meters above sea level, where temperature can reach up to 38 degrees Celsius in summer, not an ideal environment for a snow leopard. Every summer, staff spray water into the animal's cage daily to cool it down. Zhao Xiang, director of the Sanjiangyuan project with Beijing Shanshui Conservation Center, said the wild snow leopard population is threatened by climate change, habitat destruction and human activity.
POLICE in Macau are hunting for a dealer suspected of stealing HK$48 million (US$6 million) worth of casino chips from Wynn Macau, authorities in the Chinese special administrative region said yesterday. Casino thefts in Macau, which rakes in gambling revenue more than five times that of the Las Vegas strip, are rare, with the majority of cases typically involving employees. Wynn confirmed that the matter was being handled by the police. Macau's Gaming Inspection and Coordination Bureau, known as the DICJ, said it was concerned about the incident and had asked casino operators to beef up their security. The theft, which took place this week, was carried out by a man from Macau who worked in a high-roller VIP room at Wynn's resort on Macau's teeming peninsula, media reported. Public broadcaster TDM said police were also investigating if there were multiple suspects but did not give further details. Typically, Wynn casino chips can only be exchanged for cash in Wynn's casino, so anyone with stolen chips would likely try to cash in small amounts at a time rather than all at once, to avoid attracting attention. The last major casino heists occurred in 2015 and 2016 when staff working in Macau's VIP parlors stole millions of dollars from junket rooms in the casinos. Macau's booming revenues, which totaled US$33 billion last year, are underpinned by its VIP junket system, where licensed middlemen act on behalf of casinos to attract "big whale" spenders by arranging their travel and accommodation and handling their gambling credit. Macau's six concessionaires Sands China, Wynn, MGM China, SJM Holdings, Melco Resorts and Galaxy Entertainment all rely on the junket industry for much of their gambling revenue.