【环球网报道记者王欢】据日本NHK电视台9月20日报道,在20日展开的日本自民党总裁选举当中,日本首相安倍晋三以553票连续第3次当选自民党总裁。竞争对手石破茂得票数为254票。
  原标题:台当局要查"假新闻",自己却做了假新闻   [环球网综合报道]台当局"行政院"正在对所谓"假新闻"进行统计,但"行政院秘书长"卓荣泰却自造了一则假新闻。他声称岛内平均一个月有"假新闻"近180则,然而这一数字却有误,导致"行政院"为此紧急修正。   据台....
中国地震台网正式测定:09月20日13时24分在新疆喀什地区伽师县(北纬39.70度,东经76.89度)发生3.0级地震,震源深度7千米。
  原标题:柯瑞文任中国电信集团有限公司总经理来源:中国电信官网   柯瑞文   中国电信官网9月20日消息,2018年9月20日上午,中国电信集团有限公司召开领导班子(扩大)会议。受中组部领导委托,中组部有关干部局主要负责同志宣布了党中央、国务院关于中国电信集团有限....
Arms control experts are underwhelmed by North Korea's latest concessions.
<% 'Display a random image Const maxID5 = 4 'Choose a value between 1 and 3, inclusive Randomize Timer Dim iValue5 iValue5 = Int(Rnd() * maxID5) + 1 %> <% If iValue5=1 Then %>
<% ElseIf iValue5=2 Then %>
<% ElseIf iValue5=3 Then %>
<% ElseIf iValue5=4 Then %>
<% End If %>
  原标题:痴迷兰花、权色钱色交易的副省长,还热衷看有严重政治问题的境外书刊   贵州省委原常委、省政府原副省长王晓光在落马5个月后,其被"双开"。   20日,据中央纪委监委消息,日前,经中共中央批准,中央纪委国家监委对贵州省委原常委、省政府原副省长王晓光严重违....
  原标题:上海市网信办依法关停亮剑网、战神军事网   中新网9月20日电 据上海市网信办微信公众号消息,上海市网信办今日发布通报,根据网民举报并经核查确认,亮剑网、战神军事网违规发布大量政治、军事、外交等新闻信息,严重扰乱互联网信息传播秩序,社会影响恶劣。根据《....
Josep Borrell said Trump had compared the situation in northern Africa and the Mediterranean to that along the U.S. border with Mexico.
韩国青瓦台国民沟通首席秘书尹永灿19日在记者会上表示,韩朝当天发表《平壤共同宣言》事实上宣布战争状态结束,并提出实现和平、共同繁荣的具体方案。尹永灿表示,朝鲜表明有意拆除宁边核设施,由此朝鲜无核化进入实践阶段,并为韩朝互不侵犯提供制度保障。
"It's a surreal experience," said Malaysia's finance minister, Lim Guan Eng.
CHINA will stick to market-oriented reform of the exchange rate formation mechanism and will not stoop to competitive devaluation of its currency, Premier Li Keqiang stressed at a World Economic Forum event yesterday. "China will create conditions for a stable exchange rate," Li said at the opening plenum of the Annual Meeting of the New Champions 2018, also known as Summer Davos, in north China's Tianjin. The yuan exchange rate has shown signs of fluctuations recently, raising concerns that China is devaluing the currency on purpose. "It is not true, as one-way devaluation of the yuan will bring China more drawbacks than benefits," Li said. "China's economic fundamentals are solid, with a sound balance of international payments and sufficient foreign exchange reserves. The yuan exchange rate therefore is fully capable of remaining basically stable at a reasonable and balanced level." "China will never go down the road of relying on yuan depreciation to stimulate exports," he said. China will not do that to chase "thin profits" and "a few small bucks." Li also said the world's multilateral trading system should be upheld. "All existing problems need to be worked out through consultation," he said, adding that unilateralism does not offer solutions. The premier promised to build a business environment that treats Chinese and foreign companies equally, and ensures fair competition. "China will make greater efforts to promote opening-up, deepen reform in all areas, further ease market access, improve transparency of policies, as well as conduct fair and equitable regulation," Li said. "We will optimize the business environment. Whether it's a Chinese or foreign company, once it gets registered in China, it should enjoy fair treatment in such fields as streamlined administration, tax and fee reduction as well as fair and equitable regulation." He also said China would further cut taxes and fees to reduce the corporate burden. "The Chinese government has made great efforts to streamline business procedures, and cut taxes and fees over the past several years," he said. These efforts have reduced institutional transaction costs and companies' production and operation costs, optimized the business environment and improved the quality and profits of companies. "We will make greater efforts to cut taxes and fees and continue to ease the corporate burden and resolutely prevent new burdens on businesses. Efforts will also be made to develop new policies on tax cuts and fee reduction, and more forceful measures will be taken to ease financing difficulties facing the real economy and reduce financing costs," Li said. The premier added that China would adopt a stricter protection system on intellectual property rights. He said protecting IPRs meant protecting and inspiring innovation. "China cannot achieve innovative development without an environment that respects knowledge and protects property rights," Li insisted. China has established a complete legal system on IPR protection. China's IPR spending to overseas owners is 14 times higher than in 2001 when it became a member of the World Trade Organization, according to Li. The premier said China would further strengthen law enforcement and adopt a stricter and more forceful punitive compensation system on infringement to protect innovation in all areas. China has become a fertile land for global entrepreneurs and innovation, with new growth drivers breaking new ground for the country's economic development. "Among all industrial sectors, high-tech and advanced manufacturing have been taking the lead, while new business models have been constantly emerging in the service industry, and the upgrading of industrial structure has been on the fast track," Li said. "China's online retail sales went up by more than 30 percent annually, and emerging consumption, such as information consumption and green consumption, has also grown rapidly. Consumption has contributed more than 60 percent to China's economic growth," he revealed. Currently, significant changes are taking place in the country's economic structure and growth pattern, while new growth drivers have contributed to more than a third of China's economic growth as well as to more than two thirds of new jobs in Chinese cities and townships, he added.
Police in east China's Zhejiang Province have repatriated 18 suspects from Cambodia who had been using mobile applications to recruit prepaid members for pornographic live-streaming platforms.By the time they were arrested, the gang had hired more than 16,000 brokers and attracted over 3.5 million registered members, involving 250 million yuan (US$36.5 million), police said.A special investigation team was established by the police in the city of Jiaxing after a mobile application called "Max" caught their attention in March. They found that Max had aggregated 110-plus live-streaming porn platforms and stored hundreds of thousands of porn videos.More than 200 brokers were arrested in 20 Chinese provinces and cities in April. However, the operation of the application was not stopped, with its promotion even being strengthened on social media platforms.The police later found the servers were in Cambodia, and nabbed the criminal gang in August with the help of Cambodian police. Further investigation is ongoing.
The central government has distributed 150 million yuan (US$21.9 million) of funds in disaster relief to areas in Yunnan Province hit by an earthquake last month, the Ministry of Emergency Management said.
China plans to launch the heavy-lift carrier rocket Long March-9 in 2028, an official of the China National Space Administration said at the World Conference on Science Literacy in Beijing on Tuesday.Li Guoping, director of the Department of System Engineering of the CNSA, said that the length of the Long March-9 will exceed 90 meters, and the rocket would have a core stage with a diameter of 10 meters.It would be able to carry a payload of 140 tons into low-Earth orbit, five times that of the Long March-5, said Li. The rocket's capacity would also reach 50 tons for Earth-Moon transfer orbit.China is also developing a medium space rocket, the Long March-8, which is expected to make its maiden flight in 2020. The Long March rocket series has been launched 284 times, sending more than 400 spacecraft into space.
China is looking to improve online access to public legal services by making legal consultation and other services more available on mobile phones, the Ministry of Justice said. According to a guideline on promoting public legal services released by the ministry, more measures should be included on all platforms that provide public legal services, including hotlines for general doctors. By the end of 2019, all public legal services should be accessible online, and by the end of 2020, the platforms, which include offline, hotline and online services, must be totally integrated.
Belgian frites and British chips will be smaller after drought and heat stunted potato crops in Europe.
朝韩首脑对外发布会晤成果,金正恩称双方一致同意要实现半岛无核化,消除核威胁,并将尽快访问首尔。这是文在寅与金正恩举行的第三次首脑会谈。本次会谈的三大议题为半岛无核化、改善韩朝关系和缓解军事紧张及消除战争风险。
韩国总统文在寅(前排右一)和朝鲜国务委员会委员长金正恩会晤。(韩联社)据韩联社报道,朝韩两国国防部长将签署全面军事协议,旨在减缓半岛紧张局势。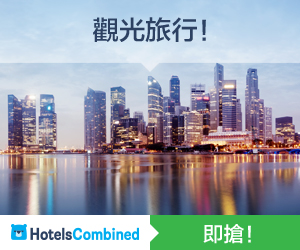 The prank has stirred widespread concern among Australian shoppers.
新华社快讯:俄罗斯国防部18日说,俄军驻叙利亚赫迈米姆空军基地一架载有14人的伊尔20军机17日深夜在地中海上空失联。