A fracture has been riven into the Greens-Labour Party relationship after the Greens demanded a wealth tax be part of any future coalition government agreement.The Greens' election policies include a plan to make Kiwis with a net-worth...
Entrust's annual dividend has tumbled to $280 for 340,500 Auckland households after they got $375 last year.The community trust is the majority owner of electricity and gas lines company Vector, and will pay out the dividend from...
Wairarapa is profiting from people choosing to stay closer to home during Covid-19, but to the detriment of Wellington City where spending has fallen by 10 per cent. Spending has skyrocketed in South Wairarapa, up 22 per cent in...
COMMENT: Each week the NZ Herald's Cooking the Books podcast tackles a different money problem. Today, it's how to get yourself on firm footing so you can handle a career change. Hosted by Frances Cook. For most of us, our job...
A British childcare manager has been blocked from entering New Zealand just before the opening of three childcare centres with 86 new staff who would have worked for her.Angela Foley, an experienced early childhood centre manager,...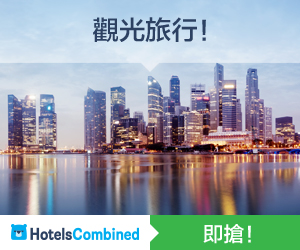 IPhone users around the world have noticed a small orange dot appear ing at the top of the screen, leaving many baffled as to what it could be. Read More Camera privacy warnings and other new tech on the way from Apple Fitness...
The Reserve Bank has kept its official cash rate (OCR) unchanged at 0.25 per cent and has left its bond buying cap at $100 billion, but said it would look at offering cheaper funding for the banks towards the end of the year.The...
A businessman ordered to pay $3.3 million to two Las Vegas casino executives over a failed Nelson vineyard partnership has lost a final appeal bid at the Supreme Court.Glenn Schaeffer, an American-born hotelier who formerly headed...
The first leaders' debate of 2020 proved a strong ratings performer for TVNZ.Prime Minister Jacinda Ardern and Opposition leader Judith Collins faced off in front of an uncharacteristically small audience limited to members of the...
One massage business is growing as demand for the healing touch soars in stressful times. But uncertainty lies ahead for an industry reliant on close contact. Storefronts are shuttering around the country but Auckland's Bamboo...
A Kiwi startup that promotes wellbeing by monitoring workplace stress and bullying is about to go global.Chnnl App - which channels information from employees to business decision makers - has been adopted by 12 Kiwi companies...
COMMENT I appreciate the work the Reserve Bank of New Zealand does in running stress test scenarios on the banks in this country, however does it genuinely think it is on the same planet as the rest of us?A week after the latest...
Up to 10 David Jones branches could be on the chopping block as the struggles faced by department stores are exacerbated by the ravages of COVID-19.The company hasn't confirmed which stores could be axed but retail watchers have...
State-owned KiwiSaver provider Kiwi Wealth is to invest in the technology sector through a fund run by venture capital firm Movac.Kiwi Wealth, which manages more than $5 billion in KiwiSaver investments and is the sixth-largest...
Kathmandu Holdings' profit dropped 85 per cent in the 2020 financial year.The outdoor clothing and equipment retailer posted a $8.9 million net profit after tax in the 12 months to July 31, compared to $57.6m a year earlier. The...
By RNZ STA Travel has been using New Zealand customers' deposits for overseas holidays to cover company wages and office rent, RNZ Checkpoint can reveal.In its first report back to creditors, administrators Deloitte say they...
Moana New Zealand will receive an $11 million funding boost from the Provincial Growth Fund to roll out "flip farming" technology that will allow for the commercial expansion of oyster production.The production of Pacific oysters...
A top business coach is urging Kiwi business owners to look after their mental health to keep their business on track.Bookkeeper of the Year and founder of business coaching company Accountabill Haylee Wrenn said stressed-out and...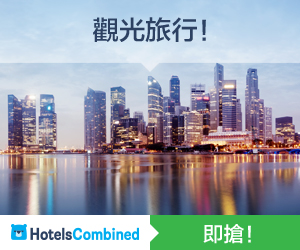 An Auckland restaurant boss has failed to covert his prison sentence to home detention for a sophisticated money laundering and tax evasion scheme.The Court of Appeal has also said it is unlikely the precise loss will ever be known...
Brewers around the world will soon be able to source bespoke New Zealand hop oils after NZ Hops announced a new partnership deal with UK-based Totally Natural Solutions (TNS). TNS is a major producer of hops oils and while they...