Picture-perfect sandy beaches, stunning clear blue water, along with the swaying coconut palm trees is all part of the experience when visiting the Mamanuca Islands. If you are into water sports, finding famous dive sites, family friendly snorkeling or hitting some of the best waves the Pacific Islands have to offer, then you have to take the short ferry or helicopter ride to the Mamanuca Islands. You will have the most relaxing break with your family, partner, or even if you are traveling solo. There are some beautiful world-class hotels to pick from, with just a few goodies below!
---
Musket Cove Island Resort and Marina
Musket Cove Island Resort and Marina perfectly captures this island chain's laid-back vibe. Relax around the island's largest swimming pool—you'll find plenty of those tiny umbrellas you've been dreaming of at this sun-soaked property. With its daily snorkeling trips, sand-between-your-toes beach bar, and bright, airy villas that welcome you with a slice of island-baked coconut lime shortbread, you can't capture the Fijian spirit any better than this.
Tropica Island Resort – Adults Only
Tropica Island Resort is not just an escape from everyday life. It is the return to a life well lived. A boutique resort located in the Mamanuca Islands, Tropica is an adults-only haven and has been designed as the ideal place to relax and unwind. It won't take you long to get into total relaxation mode, as you soak up the sun in their freshwater horizon pool overlooking the azure waters of the Pacific, or sip on a cocktail as you lounge in the sunset bar watching magical sunsets. Don't forget to check out the sunset bar. It is to die for!
Likuliku Lagoon Resort – Adults Only
Do you know Likuliku actually means calm waters? Calm waters and a haven of relaxed refinement – a paradise for couples. Likuliku Lagoon Resort is the only retreat comprising 45 bure and featuring Fiji's only over-water accommodation. A special place in a magical location using traditional designs and architecture and where you can experience the true, warm welcoming people and culture of the Fiji Islands. Daily changing restaurant menu that is included in the price, the relaxing Masima Island bar, spa pampering, snorkeling the stunning reef, Likuliku is a haven of subtle luxury for adults only.
Tadrai Island Resort-Fiji – All Inclusive
Exclusively for couples, Tadrai Island Resort will let you escape to the peace and tranquility of your own private Paradise – yes, the resort is completely secluded! The property is located on the beautiful Mana Island, within the Mamanuca Group, with villas nestled in a secluded palm-fringed cove against a backdrop of spectacular sunsets. The Villas are luxurious, the product of award-winning designers and capsulate the islands stunning backdrop and modern rustic finishes. The resort is adults only- and all-inclusive perfect for couples, honeymooners or a romantic getaway.
Lomani Island Resort – Adults Only
This boutique Island retreat offers a relaxing Fijian atmosphere with an amazing 7km white sandy beach, sheltered by a pristine lagoon. Lomani Island Resort is conveniently located just 15km west of Nadi International Airport and set in the Mamanuca group of Fiji Islands. This resort will have you forgetting about the hustle and bustle of the "real world" for an experience that says "adults only resort Fiji". It's a chance to be immersed with your loved one for a refreshing Fijian experience. The resort includes a selection of Deluxe Suites, Hibiscus Suites, Beachfront Bures and Beachfront Pool Bures providing the foundation for a memorable holiday with someone special.
Vomo Island Resort
VOMO is a private island escape offering a choice of 28 resort villas + 4 luxury holiday residences. Just 15 minutes north of Nadi International Airport by seaplane or helicopter, VOMO instantly becomes your personal paradise the moment you arrive. Home to long stretches of white sand beaches and crystal clear waters, this 5 star, all-inclusive resort merges contemporary design sophistication with the island's stunning natural surrounds. VOMO has become one of Fiji's favorite luxury resorts for couples, friends, and families needing a genuinely transformative escape.
Special thanks to the above hotels for sharing these images!
The post Holidaying in the relaxing and beautiful Mamanuca Islands, Fiji appeared first on Out There Starts Here.
This article is a joint partnership between Expedia and Air Vanuatu.
Being a mere three-hour flight from Sydney, two-and-a-half hours from Brisbane, and from June 2019, just over four hours from Melbourne, Vanuatu is the South Pacific neighbour where your family can have an active holiday and experience real island life. Immerse in the cultural traditions by getting to know the local Pikininis (meaning kids in local Bislama) on the beach; take the little ones snorkelling for the first time; rope swing into a crystal-clear blue hole; or zipline through the tops of the rainforest canopy (and these are only a few of the reasons to go to Vanuatu).
To make it easy for you, we've rounded-up some of the best experiences you and the family can share in Vanuatu in 2019:
1. Snorkel off Hideaway Island
For an easy day trip from Vanuatu's harbourside capital, Port Vila, take a short boat ride over to Hideaway Island to explore its Marine Sanctuary. Here the family can relax and swim with fascinating fish and colourful coral or watch the underwater world from above in a glass-bottom boat. For a unique Hideaway experience, visit the underwater post office – you can send a postcard from the world's first underwater post office.
2. Swim in the bluest of waters
Vanuatu is home to fantastic waterfalls like the Lolima waterfalls on Efate; pristine coastlines like Champagne Beach on Espiritu Santo, and one of the most stunning natural wonders, crystal-clear freshwater blue lagoons. The east coast of Espiritu Santo boasts more blue holes than anywhere else in the world, including one of the most spectacular, Nanda Blue Hole, which can be found hidden amongst Santo's lush rainforest.
3. Meet the locals
Vanuatu has been recognised as one of the world's most culturally diverse countries, which isn't surprising when you consider it is home to 110 distinct cultures and languages. Head to Tanna Island, and visit Yakel, where the Oscar-nominated 'Tanna' movie was filmed. One of the friendliest of communities, it is almost guaranteed your kids will make friends with the locals and immerse themselves in a culture vastly different from their own. They'll be dancing on the beach and diving head first into the waves together by the end of the trip.
4. Walk over water at Eden on the River
For an entire day of jungle-filled adventure, look no further than Eden on the River, located on Efate. All ages will get a thrill out of soaring through the trees on the jungle zip lines or scrambling over the suspension bridges. Alternatively, you can take a dip in the calm river or stroll through the tropical gardens.
5. Incredible family resorts
With an array of family-friendly resorts on offer, you'll be spoiled for choice. Resorts primely located in the archipelago's capital of Port Vila like Warwick Le Lagon, Holiday Inn and Iririki Resort and Spa all offer free use of their in-house Kids' Club; a range of fun, organised activities; free meals for kids 13 years and under; and purpose-built children's pools. To really impress the kids, try Holiday Inn's overwater family villa, complete with board games, bean bags and a PlayStation.
Special thanks to GTI Tourism on behalf of The Vanuatu Tourism Office for sharing the above images and top five reasons for visiting Vanuatu!
The post 5 reasons to go to Vanuatu in 2019 appeared first on Out There Starts Here.
One of Australia's most famous islands is back in business from July 1st, with a new name, a new hotel at the helm and a whole new attitude. Hayman Island by InterContinental is almost here, and we can't wait to see what's in store.
Following severe damage by Cyclone Debbie back in 2017, InterContinental took over from One & Only hotels and has completed a multi million dollar refurb to bring the 400 hectare private island in the middle of the Great Barrier Reef back to glory.
What can we expect? The big reveal won't be until doors open on July 1st, but guests are already booking in their holidays because this piece of paradise is too good to pass up visiting.
The famous resort pool is still there, with rooms opening right up to the pool's edge. There's now a brand new Beach House, with three suites and private pools, for those after even more privacy.
We have our eyes on the new spa, with thirteen treatment rooms. For those who want to use Hayman as a base for exploring the reef, expect to see plenty of water activities on offer.
When it comes to the food menus, get ready to hear more exciting news about five dining experiences on offer, from poolside all the way to fine dining.
Keep an eye on the blog for more details about this hot new hotel in the Great Barrier Reef.
The post Coming soon: Hayman Island by InterContinental appeared first on Out There Starts Here.
More than four million people have climbed to the top of the Sydney Harbour Bridge and for International Women's Day, BridgeClimb celebrated with a very special Power Climb made up of inspiring Australian women.
The three hour BridgeClimb celebrates women working together, 'rising above' to achieve their dreams and marks the first of many series of climbs the company will host.
The inaugural Power Climb included Anthea Hammon, Director of Hammon Holdings who are the operators of BridgeClimb, Lisa Perkovic, Expedia's own Global Travel Expert, Kate Peck, TV Presenter and model, Heidi Dening, author and self-leadership educator, Sharni Williams, Australian Rugby Union Player, Gillian Fox, Women's Advancement Specialist, Councillor Jess Miller from City of Sydney and Sarah Harper, BridgeClimb's Climb Operations Manager.
The Climb itself is a remarkable showcase of the skill and bravery of those who were involved in its eight year construction back in the 1930s. Guides share stories of feats of strength, endurance and mathematical marvel with their climbers as they take on the 'catwalk', stairs and ramps up to the peak of the bridge.
Stopping at the 'summit', looking out at the Sydney Opera House and the Harbour in all it's glory, this is one Australian experience that's not to be missed. Get your tickets here.
The post BridgeClimb takes International Women's Day to new heights appeared first on Out There Starts Here.
Skyscrapers, ski fields and temples. Yes, Japan is home to some of the world's most technologically advanced cities, the best ski fields and beautiful historic districts, but there is so much more on offer. It's never been easier for Australians to see Japan in all its glory – that means getting away from the tourist hot spots and into regions that are still free from crowds but are full of hidden gems waiting to be discovered.
Where to start? Hokkaido Prefecture and the Kansai region are two very good places to begin. We're taking you on a tour of the 10 best places to visit in these two beautiful areas:
1. CupNoodles Museum, Ikeda (Osaka)
The humble cup of noodles; convenient snack in the office or main diet staple for university students around the world, was born in Ikeda, half an hour from downtown Osaka when Momofuku Ando created the first instant ramen. Today, the CupNoodles Museum tells the story of that history and has its own Chicken Ramen CupNoodles Factory where you can craft your own noodles, from kneading and steaming to flash drying.
2. Log rafting, Kitayama River (Wakayama)
No, this is not white water rafting like you know it. The Kii Peninsula Mountains are two hours south east of Osaka and home to a logging history that has born this adventurous sport. Recreate the old days by hopping aboard a rough-hewn log raft for a wild ride down the river.
3. Nishiki Market (Kyoto)
Tofu doughnuts. Trust us, they are worth every single minute you'll spend strolling through the five block long covered markets in downtown Kyoto. Served piping hot, these plump doughy balls take tofu to a whole new level. Munch on a bagful while checking out some of Japan's traditional dishes and unusual produce like BBQ eel and fresh wasabi plants.
4. Tanize Suspension Bridge, Totsukawa (Nara)
Rising 54 metres above the Totsukawa River two hours' drive south of Osaka, the Tanize Suspension Bridge is top notch if you're after a bird's eye view of Japan's lush Nara Prefecture. Stretching almost 300 metres across the river, it's not for those afraid of heights but certainly worth venturing across if you're brave.
5. Kinosaki Onsen, Toyooka (Hyogo)
There are more than 20,000 natural onsen in Japan and you'll find some of the best in the charming riverside town of Kinosaki. Located in Hyogo Prefecture on the Sea of Japan, the first hot springs in Kinosaki were discovered in the 8th century and have long drawn visitors. The town has seven public bath houses, indoor and outdoor, some with wooden baths, even some with waterfalls. Traditionally onsen followed very specific etiquette, some rules are still followed today, but the Kinosaki onsen were one of the first in the country to allow bathers with tattoos into any of the seven public baths.
6. Cherry blossoms, Goryokaku (Hokkaido)
Leave the inflated prices of Tokyo around March-April and head out to Japan's northern most island of Hokkaido in early May. You've got an extra month up your sleeve to see the country's famous cherry blossoms as the cold keeps the blooms delayed a few weeks. Around 1,600 cherry blossom trees burst into bloom at Goryokaku Park in Hakodate City. Fort Goryokaku is a large, star-shaped military fortification which is surrounded by the park and its unique manmade moat. You'll have a unique bird's eye view of the blossoms from the top of adjacent Goryokaku Tower.
7. Fresh seafood (Hokkaido)
If you love seafood, you haven't seen anything until you've been to some of Hokkaido's seafood markets. The northern island is famous for wildlife, and that extends to fresh seafood served up each day at the markets in Sapporo, Otaru and Hakodate. Catch your own sashimi in Hakodate's Morning Market, wher
e punters are given a fishing rod and the chance to catch squid straight from the tanks, or stop by one of the nine(!) markets dotted across Otaru. Dedicated travellers know the early bird gets the worm – head to the markets with the locals at 5am.
8. World class Whisky, Yoichi (Hokkaido)
Whisky lovers consider a trip to the Nikka Distillery somewhat of a pilgrimage. The first whisky distillery was set up in Kyoto by Masataka Taketsuru for Suntory, who studied distilling in Scotland before returning to Japan. He set up his own distillery in Yoichi, a town just outside of Otaru on Hokkaido back in 1934 where it remains today. Take a tour of the distillery, learn more about the history in the museum, before heading to the tasting room to warm up with a dram or two.
9. Sapporo Snow Festival, Sapporo (Hokkaido)
Each February Hokkaido's capital city Sapporo is transformed into a winter wonderland. We're not just talking about ice rinks and snow cones. Enormous, towering snow sculptures take over Odori Park, some stretching more than 15 metres into the sky. Hundreds of ice sculptures are displayed in the Susukino Site and snow slides take over the Tsudome Site. The sculptures are lit up until late in the evening.
10. Red-crowned cranes, Kushiro (Hokkaido)
Hokkaido has long been known to adventurous travellers as an outdoor playground ­– its vast wilderness is also famous for unique wildlife. If you're after an experience that is truly memorable, head to the Kushiro City Red-crowned Crane Nature Park to see the country's iconic red-crowned cranes. Special breeding programs have helped the local population flourish.
Whether you want to try world class seafood, get an adventure fix or improve your wellness, Japan's Hokkaido Prefecture and Kansai region are waiting. Check out our Trip Discovery tool here.
Start your trip right and experience the heartfelt Japanese style "omotenashi" hospitality when you fly with Japan Airlines (JAL), a world 5-Star Airline*. Offering daily, direct flights from Sydney or Melbourne to Tokyo, you can then connect to JAL's extensive domestic network in Japan to Kansai and Hokkaido. Book online at Expedia.com.au and save on hotels in Tokyo. Enjoy world-class comfort and safety on board, plus great in-flight entertainment with JAL's MAGIC entertainment system featuring a wide range of movies, audio and digital books and even manga.
*World 5-Star Airline awarded by Skytrax
The post 10 different reasons to try Japan for your next trip appeared first on Out There Starts Here.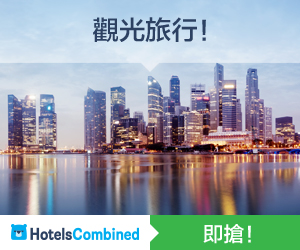 Expedia has commissioned me to write a piece on travelling to New York with young kids, presumably because most people would read that sentence and think to themselves WHY WOULD YOU DO THAT ARE YOU CUCKOO NEW YORK CITY WAS BUILT FOR COCKTAILS AND RESTAURANTS AND SHOPPING LEAVE THEM AT HOME WITH GRAMMY AND POPPOP FOR THE LOVE OF BAGELS.
As it turns out, not only is NYC entirely do-able with kids (the people who live there even have some of their own!) it's fun. And it makes for a pretty exquisite set of memories. I say this because last year my husband and I spent six weeks in summery NYC with our four year-old boy and 14-month-old girl. Partly for my work, but mostly because we love that city, and our kids are not yet locked to the school term, so we can afford to be a bit cavalier/ambitious/obnoxious with our trips.
We arrived in NYC after six weeks of training in Greece and Italy, where we perfected the art of constantly moving into new places, and eating pasta and pizza every day. We chose to stay in three different areas of NYC. This is because:
1) If we booked one home for six weeks and it was noisy, (HAHAHA JK, every place in NYC is noisy) or it sucked, we were stuck
2) NYC is huge; there are so many areas to explore, and limiting ourselves to just one felt silly
3) We enjoy packing and re-packing suitcases, schlepping them up and down lots of stairs, and making our children feel displaced and confused.
We began with two weeks in a cosy apartment in SoHo. This was ideal, since my work was based there, and we could get all our favourite NYC restaurants (Sant Ambroeus, il Buco, Minetta Tavern etc) and shopping out of our system so we didn't spend the rest of the trip hankering for the part of Manhattan we know and love best. Our apartment was RIGHT IN THE THICK OF IT. Tourists everywhere, sirens, party drunks: SoHo is never quiet. But, the kids didn't care. We slept well. Big days mean big sleep.
I found a babysitter through a friend so we grown-ups could enjoy the city. No point being in NYC and staying home every night. She babysat for us for the duration of the visit, and I am very grateful to her.
We ate: Out a lot – we were right on the cusp of Little Italy after all. Aside of that, take-away soup, sushi and chili from Gourmet Garage was our go-to. (I live on chicken noodle soup in NYC.)
We kept the kids busy with:
Numerous city playgrounds: There are a few on Bleeker that are huge, with water parks and fountains and lots of local kids to play with
Exhibitions, plays, and kid-based art stuff. (We went to Color Factory; it was phenomenal)
Going to Times Square (ahem, the M&M store) and the Empire State Building
Trips to The High Line for ice creams and sweltering strolls/tantrums (mine)
A train trip to Coney Island for the day with some friends (just the boy and the husband; too hot and far for baby)
Walking around the city finding parks and patting dogs and eating sushi.
We had to: Buy a ton of Lego and puzzles for hot afternoons inside.
Next we headed to Park Slope for 16 days. My knowledge of Brooklyn was limited to Dumbo and Williamsburg (I'm a Carrie, not a Miranda, after all), so we booked this having never been to the area. Next time we'll spend a bit longer on Google maps, or ask any ex-pats we know over there for insight, as it wasn't quite what we had envisioned. Alas! We'd heard Park Slope was great for families, and it really is. Lots of playgrounds, the colossal, lush Prospect Park, and tons of family friendly eateries and shops. The best way to sum it up is that it was like Real Life, whereas Manhattan always feels romantic and crazy and like I'm in a movie. (And that's why I love it.)

We ate: Mostly at home; there were loads of those dazzling, overflowing NYC grocery stores around. There were some great places around for early family dinners, notably Hugo and Sons, and we bought crepes at the delicious Colson patisserie on our daily walk up to Prospect Park. I booked an organic toddler food delivery service, (frozen, delivered in bulk for the week ahead, Nurture Life was the company) so we always had healthy lunch or dinner options.
We kept kids busy with:
Daily trips to Prospect Park (rivals Central park in size and beauty)
Numerous local playgrounds
Brooklyn Zoo
A ferry over to Governor's Island to camp for the night under the gaze of the statue of liberty (just my son and husband; baby not a keen camper) Even if you don't camp, go: it has the longest slide in NY and an awesome park
Brooklyn Bridge park in Dumbo, (AKA, we went to the Jane Carousel, but this whole area is brand new and great)
We had to: Rack off to the Hamptons for a weekend to stay with friends to escape an epic heat wave. The Hamptons were GREAT. So pretty! Such good food! Many things for the kids to do, and many celebrities to spot! (Important.)
For the finale, we moved up to Central Park. We've never stayed uptown (midtown, more accurately) before, but with kids it made sense. So, for the last 12 days we booked a hotel one block back from the park (1 Hotel Central Park – 10/10 recommend) to go out on a movie-set high.
I want to say: if you have young kids, stay up here. We were in that wonderful park twice a day, for the playgrounds, duck feeding, the zoo or the fairground. It's magic, and it tires them out, and it's just so dang beautiful.
We ate: Mostly in our room. (We ended up paying to upgrade to a room with a dining table and more space after seeing our tiny original room, knowing from experience that the outlay is worth it when you spend so much time at home with your kid and still-crawling baby.) I still had the toddler food delivery in place, but classic diner breakfasts or picnics in the park with sandwiches were good fun. The grocery stores in the city all do great soup/stews/salads, which I have zero problem with after three hours at a museum.
We kept them busy with:
Central Park (squirrels! Rocks to climb! The best playground we've ever seen!)
Central Park Zoo
A Yankees game
MoMa (it has a lovely outdoor area and interactive kids room)
The Intrepid air sea and space museum (you can see a real space shuttle)
The subway anywhere. Kids. Love. Trains.
Before booking, I made sure each place we stayed had:
Some space to play indoors – Hot NYC summer days are super exhausting for small people. The kids could generally tolerate one big session outside a day, then they would nap, and hang inside on hot afternoons till dinner, which we would often go out for, because they were buzzing to get out, and so were we, and we're more relaxed on holidays so we can forgive the later bed time and amount of ice cream being consumed.
Dark bedrooms – I always double confirm there are blackout blinds in the kids' room. (We always travel with gaffa tape to tape down any light leaks too.)
White noise – much needed in NYC with all the sirens etc.
Proximity to playgrounds or parks – no more than a block or two. They act as your backyard.
A lemonade fountain and indoor slippery slide – obviously.
It was a big, beautiful, blur of a trip. We were in a constant loop of excitement, FOMO and exhaustion in NYC; it's a city that gives as much as it takes, and we are more than happy with that transaction. (We are also more than happy with the amount of Aussie cafes popping up over there, because we are Melbournians and therefore very ANNOYING AND ARROGANT ABOUT OUR COFFEE.)
Expedia compensates authors for their writings appearing on this site, such compensation may include travel and other costs.
The post New York with small kids appeared first on Out There Starts Here.
The Novotel Darling Square might be Sydney's best kept secret. No, it's not a hot new laneway bar, but there's a laneway full of cool bars and restaurants right next door. No, it's not a glam new architectural marvel, but there's one right next door. No, it's not a historical quarter of the city, but there's one right next door. No, it doesn't have sprawling lush gardens, an oasis in the city, but there's one such garden right next door.
As you can see, The Novotel Darling Square is right next door to a lot of things.
Steam Mill Lane, home to local cult favourites Bells Hot Chicken, 8Bit burgers, Bang Bang bar, is so close you could throw a stone at it.
The multi million dollar Darling Square development and it's bird cage style façade rises up right behind the Novotel.
China Town is literally across the road.
The rooftops of the Chinese Garden's traditional temple rising up out of the tree canopy is the lush view out of your room window.
And we could keep going. You can walk straight over to the International Convention Centre without crossing a road, you can stroll across to Paddy's Markets in about two minutes, oh, and, Sydney's historical Pumphouse, a historical pub that was one of the city's first microbreweries is actually accessible without leaving the Novotel building, with an interconnecting corridor.
Whether it's a weekend of wining and dining in the city, a conference over at ICC, or a few days sightseeing, you're sorted.
Now you know what's waiting for you once you step out the door, and there's plenty waiting inside for you too.
Not too long ago the Novotel Darling Square underwent a $20 million dollar refurbishment that has given the entire space a serious facelift. Walk inside the lobby and look right, to the lobby bar, which makes the most of the intimate space it occupies with three chic gold frames that play two roles – holding a range of local and international spirits and separating the entranceway from the hotel's Pier St Kitchen.
A visit to the bar for a pre-dinner tipple is popular with guests, even mid week, and there's a steady crowd of diners popping in to try Pier St Kitchen's evolving menu. When we dined, we scraped our plates clean, scooping up freshly made babaganoush and hummus with crispy fried flatbread served as moreish hot and cold mezze. Plates designed for sharing like pork belly or spinach pastries are snapped up just as quickly, and go down a treat with a glass of local Australian wine from the well stocked wine list.
After a night in one of the stylish, and extremely quiet guest rooms overlooking the Chinese Gardens, we're back in Pier St Kitchen for a buffet breakfast – highlights are tiny pots of chia pudding and Bircher muesli drizzled with honey straight off the honeycomb, hot staples and a solid array of pastries. Plenty to keep you full for a day of exploring the city – which from the sounds of scattered conversations at breakfast, the guests take full advantage of the location to do.
Lisa was the guest of Novotel Darling Square.
The post Unique Sleeps: Novotel Darling Square Sydney appeared first on Out There Starts Here.
Adelaide, the capital of South Australia, has always been known by many as the city of churches. Rather ironically, these days there are more bars and pubs than churches in the CBD, largely thanks to recent changes in small bar licensing.
The food scene in Adelaide has evolved drastically over the last five years; the entire CBD is now adorned with food trucks, small bars, tuck shops, cafes, burger joints and farmers markets. Adelaide is quickly rising as the next must-visit foodie destination. Expedia's Aussie travellers spend 2-3 nights in the CBD, so that's plenty of time to squeeze in 3 meals a day and about 5 snacks a day!
To really experience what this city has to offer, I pack nothing but an empty stomach. Adelaide, I am ready to chow you down.
Food on the go
Say bye bye to BLAT and the ham cheese sandwich, and hello to Vietnamese banh mi (baguette) and Taiwanese bao (steamed bun). Too busy for a sit down lunch? Grab a Soonta's banh mi from one of their three stores across city and munch away. The crusty French-style baguette is pillowy soft on the inside, filled with fresh herbs, pickled vegetables and protein of your choice; go for the karaage chicken and roast pork with crackling.
Gua Bao is a popular Tawainese street food but made famous by chef David Chang who serves up a mean and meaty BBQ pork bun at his Momofuku restaurant in New York. Mamachau is where you can try this cheap and cheerful steamed bun that comes in four flavours – eel, Korean fried chicken, master stock braised pork belly and fried silken tofu for the vegans. They cost as little as $3.50 each (eel is $0.50 extra), you can easily smash a few of these buns in one sitting. Oh, and don't forget the Sriracha hot sauce.
Dude food heaven
Looking for something more substantial, more meaty? No problem. Burger war is feisty here in Adelaide, with lots of to the best burger in town. The food truck pioneers from Burger Theory now have a permanent brick-and-mortar space at Union St where you can enjoy a juicy burger inside the shop instead of kerbside. Their addictive 'truck sauce' is a secret recipe no one knows. I amped the burger up with crispy pancetta and doused it in Adelaide Blue cheese sauce.
If you're in the Norwood area, drop in to Nordburger. There are a lot more burger options here than at Burger Theory, but whichever you choose, you'll come out satisfied and with a greasy grin on your face.
Unleash the carnivore within and pounce on the ribs and wings at Street ADL. in fact, anything meaty here is good. Be ready to get messy and eat with your hands – the twice cooked (braised then fried) ribs glazed with smokey BBQ sauce will have you swooning in ecstasy. The hot wings are indeed HOT, make sure to order a pint from the tap (local beer, of course) or from the extensive beer and wine lists to keep the fiery wings at bay.
Book cheap flights from Melbourne to Adelaide here.
The post A foodie guide to Adelaide appeared first on Out There Starts Here.
Expedia's South Pacific expert Jonathan shares his top tips for New Caledonia.
Whether you want to snorkel in turquoise pristine lagoons amongst tropical fish and turtles, horse ride with stockmen in vast cattle stations, meet local tribes who keep their culture alive, or enjoy fine dining before hitting the dance floor on an overwater nightclub, one country has it all, and much more. It's time to discover New Caledonia!
We forgot to mention hiking in lush rainforests, taking a deep dive into waterfalls and freshwater pools, oh, and kite surfing, reef surfing, and scuba diving in one of the largest lagoons on the planet.
New Caledonia is the perfect mix of Melanesian and French traditions, just 2 hours and 30 minutes from Sydney!
Getting There
After a short flight, you will land in La Tontouta International Airport, a 45-minute drive from the capital of Noumea through stunning forest-covered mountains.
With its satellite towns, greater Noumea has roughly 160 000 inhabitants; it's a modern city, with a six-lane highway, bright new hospital, shopping malls and modern infrastructures.
Make a beeline for one of the resort regions like Anse Vata, which has properties for all budgets.
Time to Explore
Amedee Island
As you wake up the next morning, it's time to make your way to the city passenger port to board the ferry to Amedee Island. As you'll hear everywhere, the weather is always better on Amedee, so don't worry if the sun is shy when leaving the mainland!
From coffee and French pastries on board to a beautiful buffet lunch, dance show and craft workshops on the island, you won't get bored. Hop on a little glass-bottom boat to discover the rich life of the lagoon, spot a turtle and come back to take a closer look with the snorkeling gear you can borrow from the island's shop.
A great way to overview the New Caledonian Barrier Reef and Amedee Island is to climb up the 247 steps to the top of Amedee Lighthouse. The 19th century structure was built in France under Napoleon the third – it was dismantled into 3000 pieces and shipped over to New Caledonia!
Chilling on a beach chair will top it up before heading back to Noumea in the late afternoon. Time to relax in one of the gorgeous resorts, or if you miss the big-city nightlife, hit the dance floor on the busy Port Belandre overwater bar and nightclub.
Isle of Pines
A trip to the outer islands is a must. A short 40-minute (Ouvea) or 30-minute (Isle of Pines) flight from Noumea will blow your mind. You don't even have to go back to La Tontouta airport, as Air Caledonie operates domestic flights from Magenta Airport, located within the city.
If turquoise was a place, Isle of Pines would be it. With 3000 inhabitants, this quiet little island has just a few very special resorts and hotels, a small township with shops, a church and high school.
Tours usually include the cave where Queen Hortense hid, and according to the story, lived for a whole year. Daughter of Chief Vandegou II, Queen Hortense had to hide during intertribal conflicts in 1855 and took refuge in that cave – at the death of her father, succession conflicts were putting her life at risk. Bring a little offering to leave on the flat that used to be her bed. And if you're lucky you'll spot tiny bats nesting in the cave.
Hit the road and visit the ruins of the prison, built by the prisoners themselves in the 1880s. The impressive ruins are still held together by a network of roots and climbing plants.
Head to some of the most gorgeous bays and lagoons and jump onboard an outrigger canoe for a breathtaking sail that will take you to the pristine waters. Rays, turtles and local fauna will swim alongside the canoe.
Add a couple of days on the island to visit the natural pools – surrounded by the endemic pines that gave the island its name, you'll swim surrounded with beautiful corals and sea life.
Another option is to treat yourself to the only overwater bungalows on the island at L'Escapade Ilot Maitre, an island resort a short 20-minute boat ride from Noumea. L'Escapade offers the perfect escape feeling, with world class snorkeling, literally at your feet!
Bourail/Kone
A 2-hour drive along the west coast will take you to Bourail, where you'll have the chance to stay in a gorgeous bright new golf resort at Sheraton New Caledonia Deva Spa & Golf Resort. With its impressive Kanak-inspired Grand Lobby and Bungalows, the resort offers a great golf course, and mountain and turquoise lagoon views. Meet the locals or visit a cattle station. The farm in Boghen will treat you with a degustation of local food, including traditional Kanak bougnat and French-inspired cured and dried meats. Learn about Kanak customs and culture or enjoy a 5-star golf course bordering the beach and lagoon.
Making your way further north to Kone, you will board a 2-seater plane to fly over the Pacific Heart, symbol of New Caledonia!
The Top North and East Coast will take you to tribal lands and you will soak into the most authentic and unspoiled parts of the island.
New Caledonia is a gem at the doorstep of Australia and New Zealand, so get back into your French schoolbooks and start planning your trip!
The post New Caledonia Unplugged appeared first on Out There Starts Here.
It's dark outside the four-wheel drive, Mexico's highways are quiet at 4am, there's just us and a few passing cars on the road for the two and a bit hour drive. The sky hasn't started to lighten as we hop out of the car, stretch our legs and slowly walk into the park.
Passing through the empty entrance gates and closed ticket counters, we feel our way over gravel and the occasional tree root, the glow of a phone lighting the way. Suddenly we stop, and our guides make it even darker – we're told to close our eyes, put our hands on each other's shoulders and slowly shuffle forwards.
Once we're in position, we open our eyes, and the mighty form of the pyramid of Kukulcan, Chichen Itza's famous stepped pyramid, looms in front of us. It rises out of the darkness, up into the sky. Piercing through the clouds, reaching towards the full moon, the 24 metre high pyramid and the surrounding ruins make up one of the New Seven Wonders of the World. The Bushman Photography Chichen Itza sunrise tour is a tour like no other.
Normally, visitors to this mysterious ancient civilisation view the pyramid with the company of thousands of others. From standard opening hours until closing, there are crowds of people lining up to buy tickets, take tours, walk through the ruins and in particular take a photo in front of the mighty Kukulcan pyramid.
However, with Bushman Photography's private sunrise tour, just a lucky handful of people are here to see the ruins. We have the place to ourselves. No one else is in sight. We walk past a few groundskeepers quietly sweeping and setting up for the day on our way in but that's it. In front of the pyramid, we have the entire forecourt to ourselves, so we set up our cameras for long exposures and test out the pyramid's otherworldly acoustics – if you stand right at a certain spot, and clap your hands, you'll hear the sound echo back through the pyramid.
Our private guide takes us through a brief history of the region and the mysteries, like the acoustics that you'll find here. In the dark, it's even more mysterious – and marvelous. This is a once in a lifetime opportunity and we soak up every second. Okay, we spend a few minutes posing for photos in front of the pyramid – we take eerie silhouette shots, selfies and happy shots. And then the serious photography begins.
Bushman tours are run by photographer Mario Dib, and here's why they're the far superior way to see this rare sight:
Mario is passionate about giving guests to Mexico truly unique experiences, away from the crowds.
He provides each guest with a DSLR, a handful of lens and a memory card to use for the duration of the tour.
For anyone with an interest in photography, or even just someone with an appreciation for getting the right shot, this is the perfect tour. You don't need to lug a DSLR around Mexico with you, especially if you might be flying to flop at one of the many Cancun resorts or all inclusive hotels that are a few hours drive away.
You'll get into locations when the lighting is best and when the crowds are quiet.
Mario gives you all the top tips to photography Chichen Itza so you can get the perfect shot.
Top notch guides are brought in to share information at sites.
We spend the last 20 minutes before sunrise exploring the Great Ball Court that's adjacent to the pyramid, and then settle in to watch the sun's rays creep up the steps of Kukulcan.
Now here is a big distinction that sets Bushman's tour apart from other Chichen Itza tours. There are a few 'sunrise' tours – but you arrive almost at the end of sunrise. And by the time you're finished, and start exploring the other ruins, the crowds have started to congregate. We were finished at the pyramid before the sunrise tours started to arrive, and had a private tour of the rest of the ruins while those tours headed towards the major ruins.
Mario's tour doesn't end there. It's back in your private transfer to the beautiful historic town of Valladolid. We have breakfast in the heart of the town, eating traditional eggs, drinking coffee, before heading out for a stroll along the streets. The colonial Spanish architecture is great photography fodder – the bright, pink coloured walls of Valladolid Museum in particular are beautiful at every angle. Mario knows all the local hotspots – including hidden perfumeries, chocolateries and day spas. We peer our heads into each one before heading back to the car for another stop.
The day continues with a dip in a private cenote. There are hundreds of cenotes, underground sink holes, around the Yucatan Peninsula. However, big tours often go to manmade or crowded cenotes. We stop in at a family owned and run cenote, where a little puppy keeps us company as we head down into the underground. We gasp as the crystal clear water appears and spend around an hour cooling off with a dip.
The drive back to our hotel in Playa Del Carmen is around two hours, plenty of time to scroll through our images, choosing our favourite ones, discussing editing techniques and how we might have taken different photos.
We're returned to our hotels with memories only a few people in the world will ever have, and the photographs to prove it.
Lisa was the guest of Bushman Photography
The post How to take the best photographs of Chichen Itza appeared first on Out There Starts Here.
I was one of four people to walk across Australia as part of Australia's Bicentennial in 1988. March 1st - September 14th. Sharks Bay to Byron Bay. The
I will be traveling in June with two teenagers and I am interested in either going to Ayres Rock or Kakadu. Which area would be better if I only have time
Just looking for a few tips on how much I should budget for a 10-14 day trip to Alice Springs & Uluru/Kata Tjuta. We (my boyfriend and I) are planning
Let me tell you about an unscheduled 3.30 am wake-up call I experienced the other day. I'm hoping my story also serves as a wake-up call to the travel and security industries as well as for the police (though I doubt it).
The acclaimed British novelist Nicholas Shakespeare describes it as "the only trek".
OPINION:
Melbourne was home to the World's 50 Best Restaurant awards this year. The only other cities to have hosted this prestigious event are London (for the first 14 years) and New York (last year). Landing an event of this magnitude was game-changing for Australia. And so back in April, I set off to experience a series of events designed by Melbourne Food and Wine Festival, Tourism Australia and Visit Victoria to spread the message that Australia is a must-visit culinary destination.
As Vivid Sydney wraps up for another year, we chat to Kiwi director Ash Bolland who designed the festival's most prominent show,
Audio Creatures
.
With ever-growing troves of valuable data on its shelves, Google has expanded its Street View range further to Uluru-Kata Tjuta National Park in Northern Territory, Australia.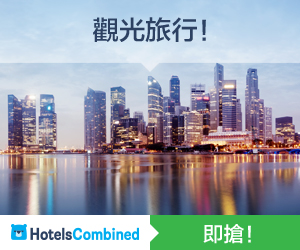 Perhaps fewer Kiwis are aware that it's also home to some quirky winter events.
Flying in, I see it. Not the hulking green mass of Norfolk Island, which looks like a dairy farm plonked in the middle of the ocean, but its smaller sibling six kilometres to the south, a rugged, uninhabited (except by thousands of seabirds) red-earth island that's been called "the Uluru of the Pacific".
Australia's Kangaroo Island is about to get a boost in tourist numbers with the announcement of direct flights from Adelaide and Melbourne by Qantas.
Crouch and crawl into the future. Australia's first capsule hotel has opened in Sydney CBD and is offering space travel-inspired accommodation at a price point between a hostel and an Airbnb.
Sydney's most famous icon is lighting up and attracting the gaze of millions every night, under the directorship of Kiwi Ash Bolland.
Read all you can before you go as I am not going to tell a granny how to suck eggs. Make sure you ingest the advice and be wise to the risks, it gets mighty
This page is a bit unusual in that it isn't for travellers. Or rather I should say not for tourists, because for long term travellers it may well be very interesting! In the section on this website about
financing your travels by working in Australia
I wrote about the possibility to
get temporary jobs in the mining industry
, which is VERY lucrative. And that page became very popular also with Australians and New Zealanders looking for permanent mining jobs. I also have two reader pages on the site where people looked for advice on finding mining jobs. No other pages on my site have received anywhere near the same amount of comments! All comments are from people looking for help with getting a mining job. Hence the new page. I hope it helps!
HOW FAR CAN YOU GO IN A DAY? When Bob Sargeant and his partner Dawn Wiles became fed up with the craziness of modern day living away back in 1987, they
A couple of years ago I posted a story on here about my trip up the Oodnadatta on an XR400. Since then I moved up and got a bigger bike and done a few
(Has appeared in Top Tourist Caravan Parks Newsletter -Feb 2012) It was the first evening on our first ever visit to the town of Broken Hill while on
My husband is being posted to Darwin for work and we have decided to drive there. We are going in January and I know this is the wet season. My question
We are seven tourists who were at Cooper Creek the day the ABC helicopter went down and have written a blog about our travels through the outback and have