Gone are the days when a serviced apartment close to the CBD meant a boring two room box, with a kitchenette and a laundry. Instead, think SMEG fridges, graffiti walls, panoramic city views, sprawling lounge areas, full size kitchens and pretty swanky ensuites.
ADGE Boutique Apartment Hotel has changed the way we think about short and long term stays in Sydney. Located in Surry Hills, ADGE is located on Riley Street, prime real estate just a few blocks down from Oxford Street, and only one block from Crown Street. Basically, it is almost smack bang in the middle of all the action, which means it's quiet when you want some shut eye, but on the doorstep of literally dozens of top notch eateries, bars and shops. Add in the fact that it's walking distance from the CBD, and we're calling it the best of both worlds.
Sure, the rainbow coloured carpet and bold lighting might not be for everyone, but this is Surry Hills, where it's ok to be a little bit different. And if they may be having fun with their decor, but the team at ADGE are very serious about service. Guests are greeted in the big, warehouse-esque lobby that sits in the bottom of the low rise, seven storey building. Bright pops of colour splash across the walls in a fun, cartoon-character inspired graffiti mural that sets the vibe of this fun, chilled out venue, but it's all business as soon as check in commences. There are complimentary bottles of water for each guest, in room tablet and phone devices for making calls, and looking up local things to do, and a welcome cheese plate on arrival. Nighttime dessert platters are an extra special touch. Whether it's help with the air conditioning, ice buckets or restaurant recommendations, the staff are quick to help. There's even the option of pre-ordered groceries so you can arrive to a stocked fridge. Although, with several supermarkets just down the street, it's easy to pop out and stock up yourself.
ADGE really is designed to be all about convenience, without sacrificing creature comforts. There are 12 suites, each with two bedrooms – but there are a few different configurations to choose from. The Loft Penthouse is a big, split level space with city views, another penthouse that's single level and looks out to Sydney's Eastern suburbs, and then standard suite options on the lower and upper floors. Some of the apartments have huge, L-shaped balconies that wrap around the space, so you can sit outside and watch the sun set over the city skyline, nibbling on your cheese plate, perhaps with a glass of bubbles or red wine. Every suite easily accommodates four people, and that's with plenty of room to move in the open plan living and dining areas.
The hotel itself is attached to its sister property, the Cambridge Hotel, but has its own separate entrance, lobby and lifts. Staff will encourage guests to check out the award winning Italian restaurant that's also a part of the building – Baccomatto Osterio is beloved by locals for its sophisticated pasta dishes and excellent small dishes. Other award winning venues just a hop, skip and a jump from ADGE include The Winery, which has a fairy light-strewn beer garden, fine dining restaurant and fabulous champagne bar, Chur Burger for some of Sydney's best buns, Bills for famous ricotta pancakes and scrambled eggs, and Chin Chin, the brand new outpost of Melbourne's famous Asian restaurant.
Whether you want a night in, or a quiet spot to rest your head after exploring the delights of Surry Hills, ADGE will ensure you're well looked after.
Lisa was the guest of ADGE Boutique Apartment Hotel
The post Unique Sleeps: ADGE Boutique Apartment Hotel, Sydney appeared first on Out There Starts Here.
We wouldn't blame you for thinking Vancouver was the Capital of British Columbia. But that's not the case. To see the Capital, you need to hop on a ferry, boat, plane, sea plane, or even helicopter and head to Victoria. Perched on the south of Vancouver Island, Victoria is the quiet cousin to the big metropolis that is Vancouver, but boy does it pack a punch when it comes to things to do. Aside from being home to the political heart of British Columbia, Victoria is the perfect base for a Canadian interlude – whether you want to eat and drink, sightsee, go whale watching or stop and smell the flowers. Here are our top 10 things to do in 48 hours in Victoria:
1. Have fish and chips
Yes, fish and chips. Victoria is a city with a stunning harbour, and some of the locals love it so much, they live right on it. Fisherman's Wharf is one of the most famous "house boat suburbs" in Victoria, where locals have made their homes, complete with gardens, front porches, even white picket fences. Aside from strolling down the "streets" checking out the houses, the wharf is a great spot for fish and chips – Barbs Place is a locals favourite, having opened in 1984 and appeared in plenty of TV shows and films. Save room for some soft serve from Jackson's Ice Cream.
2. Take a taxi
This will hands down be the coolest taxi you'll ever take. The yellow and black H20 water taxis of Victoria Harbour are famous worldwide, not just because they're so cute, but because they're a quick, convenient way to get around the city. There are thirteen different stops on this reasonably priced, hop-on-hop-off service. It's one of the best ways to see the harbour.
3. Get a birds eye view
The taxi is fun and convenient, but hands down the best way to see the harbour is from above. Harbour Air Seaplanes have been flying in and out of Victoria since 1982. Hop on just around the corner from Vancouver International Airport and enjoy the quick, 35 minute flight over islands and waterways before making a splash right in the heart of Victoria Harbour. You'll land and pull up in front of the Empress Hotel – now that's how to make an entrance!
4. Bright lights, little city
This may be a super small city, but when darkness falls, one of the prettiest sights are the Parliament buildings lit up in lights. There are exactly 3,333 bulbs that outline the facades – it's a perfect postcard moment.
5. Feast on the local bounty
If the gardens are any measure, it's no surprise that Vancouver Island offers plenty of fertile soil, perfect for fresh produce. Local Chef Cliff Leir is leading the charge in showcasing the best the island has to offer – his award winning Agrius Restaurant is right in the heart of downtown Victoria but everything on your plate comes straight from the sea, the fields or the local veggie patch. There's even an entire wall of the kitchen full of pickling jars – carrots, cucumbers, asparagus, beans. Vancouver Island has some of the mildest climates in Canada, making it ideal for raising livestock. Agrius serves Metchosin lamb from the island's south.
6. Meet the locals
We're not talking about the people (ok they're pretty cool too), we're talking about the wet and wild creatures that call this part of the world home. Victoria is one of the top places in the world to set out to see Orcas. Whale watching vessels depart several times a day from this quiet harbour, heading out to skirt the San Juan Islands, where pods of not just Orcas, but Humpbacks, Minke whales, Gray whales, seals of many different shapes and sizes and marine birds call the waters home. You can choose to cruise out on zodiacs or larger boats where marine biologists will tell you all about the locals and their quirks. Remember to bring a jacket for this one!
7. Take tea
The time honoured tradition of afternoon tea is taken very seriously at The Fairmont Empress. Victoria's famous chateau-style hotel right on the harbour has been serving tea since 1908. After a stunning makeover, the hotel is the definition of historic chic, and the Lobby Lounge does old world glamour to a tee. Sip the signature Empress blend tea while nibbling on your tea stand of crustless sandwiches, macarons and scones looking straight out the large windows to the harbour.
8. Drink gin
While you're at the Fairmont Empress, stop by the Q Bar, where very modern interpretations of Queen Victoria's portrait look down at guests as they sip the hotel's signature tipple. The Empress 1908 gin is made by Victoria Distillers, and gets its distinct purple colouring from a butterfly pea blossom, changing to a blush pink when tonic water or citrus is added to it. It's the most exciting gin and tonic you'll try and is already flying off the shelves all over the country. Pick up a bottle at the Distillery in Sidney, 30km north of the city.
9. Take a tour
We're not talking about your average sightseeing tour. If you're a hungry traveller, sign up for Off the Eaten Track food tours and check out the city's coolest venues like the Victoria Public Market, where the old Hudson's Bay Company's department store has been turned into small eateries and delis, including Victoria's very first meat pie shop.
10. Stop and smell the flowers
Vancouver Island is home to The Butchart Gardens, 22 hectares of flower gardens, manicured lawns, ancient trees, and water features that have risen from the dust of the Butchart family cement factory. Jennie Butchart began transforming her husband's factory into this garden oasis back in the early 1900s, now nearly a million people visit each year, particularly between March and October to see the flowers bloom. The gardens are just a 25 minute drive from Victoria, but for a spectacular arrival, hop on a Prince of Wales whale watching tour that concludes at the gardens, with the boat docking right at the garden entrance. It's not just the gardens that are in full bloom – you'll find hanging flower baskets on almost every corner of Victoria, there are in fact more than 900 baskets around the city.
Lisa was the guest of Destination Canada
The post Victoria: Canada's coolest captial appeared first on Out There Starts Here.
How often are you walking along and a complete stranger offers to take your dog for a walk? How often does that stranger then offer to pop to the kitchen and see what the chef can whip up for your fur baby before bedtime? How often do you find yourself standing in the corridor of a five star hotel while your dog has demanded and is receiving a big belly rub from the head of guest services? At Pier One Sydney Harbour, Marriott Autograph Collection, it seems to be an hourly occurrence. In the short space of 24 hours, between checking in and checking out, our fur baby has been treated like a rock star. The staff know her name, they know what she looks like, they know her food allergies, her walk-time, the way she cries if she gets too excited and the way she leans up against your legs if she's after a pat. One of just a few pet friendly properties in Sydney, Pier One doesn't just make your pet feel welcome, it feels like they'd be happy for the dog to move right in and find their new forever home.
For Australians the concept of taking your furry friend to a hotel is still somewhat wild. In North America and Asia it is fairly commonplace to have dogs, cats, even parrots, hanging out in the lobby. At Pier One, our fluffy cavoodle Sheba is a big novelty. She gets extra pats on the way through the hotel, freshly filled water at the doggie bowl next to the bar, and no one bats an eye lid when she hops up on the daybeds of the deck, people watching while we have a sundowner and dinner at The Kerrigan. Pier One is uniquely positioned to cater for animals – the ground floor opens right up onto the wharf down at Walsh Bay and indeed guests with animals are put in these rooms, which have sliding doors opening up onto small terraces leading directly to the boardwalk. Morning and evening dog walks are a breeze.
Don't tell the hotel, but Sheba preferred to split her time between the bed, and her very own bed, a plush nautical-themed cushion bed. She loved her cute water and food bowl, and had to negotiate with us not to eat the entire doggie mini bar, a mix of treats, toys and tidbits provided by Sydney's go to high end dog store Dogue.
We didn't feel comfortable going to breakfast without our fur baby so ate fruit on the deck, but watching the sun rise and all the boats starting to potter around the harbour made it a morning worth remembering.
Lisa was the guest of Pier One Sydney Harbour, Marriott Autograph Collection
The post Unique Sleeps: Pups check in to Pier One Sydney appeared first on Out There Starts Here.
You've heard the tagline but can you believe it? You bet. Here are 15 tips and tricks that explain exactly why the original Anaheim resort really is the Happiest Place on Earth.
1. No buses
There are no buses necessary to get from a to b, or b to c, or anywhere else inside Disneyland Resort. The two parks, Disneyland Park and Disney California Adventure Park are less than 100 metres apart. Yes, there's a monorail, a working steam train, trams, canoes, submarines, even horse-drawn carriages which can be used to get around, but the entire resort is manageable on foot. That means less waiting in lines and consulting of schedules.
2. No planes
Ok there's one plane, and it's not a short flight, but one long haul stint, and you're disembarking in Los Angeles. In no time you'll be on the Disneyland Express bus that takes you from the front door of Tom Bradley airport to the front door of your Disneyland hotel in under an hour. From there, as per above, you don't need to hop in a car again for the duration of your trip.

3. You don't actually have to queue
Scared off by the idea of spending hours waiting in line for a ride? Don't be. Disneyland has long offered FASTPASS, where you can skip the queue at an allotted time, but now there's an even easier system. Instead of having to go to the ride to pick up your FASTPASS, you can do everything on your phone, in the Disneyland Resort App. Download the app, link your ticket, purchase a MaxPass (just $10USD for the entire day) and choose rides based on selected time frames. Turn up at the allocated time frame, scan your MaxPass barcode, ride, then choose your next MaxPass. The MaxPass can only be purchased once you are physically inside the park each day, which means unlike other online fast pass systems, you don't need to pre-book rides days in advance.
4. It's the little details that matter
It's been a long day of magic moments, adrenalin rushes and sugar highs. The fireworks are the icing on the cake. At this time of year, it's the special "Believe… In Holiday Magic" fireworks show. The final fireworks erupt into the night sky, lighting up thousands of happy faces. But then, it starts to snow. Yes, in California, at a comfortable 25 degrees Celsius. And wait, the snow seems to be Christmas spice-scented. The foamy snow floats through the sky to land on upturned faces just as the Christmas carols crescendo. Now this is the magic of Disneyland.
5. Christmas cheer
As if Disneyland didn't already have enough happiness to go around, at Christmas time everyone ups the ante. There are Christmas decorations everywhere – we're talking giant Christmas baubles, 10 foot wide snow flakes, a festive food festival (eggnog macarons anyone?!), dozens of Christmas trees, several santas, and even roaming carolers who draw the big crowds to their merry acapella performances. We challenge you not to sing "Here comes Santa Claus under your breath" all day! And then there's the takeover of the famous Haunted House – each year the ride is transformed into the Nightmare Before Christmas. Expect lines for this quirky, slightly creepy Christmas tale.
6. Celebrity spotting
Located just 45 minutes from the heart of Los Angeles, Disneyland is the theme park of choice for American celebrities – even Australian ones. Rebel Wilson is a dedicated fan, spending her Thanksgiving at the park, so keep your eyes open. Don't be surprised if you're caught out thinking there's a Hollywood heavyweight from crowds of people – it might just be Mickey making a photo appearance!

7. Churros
Deep fried, sugared dough in stick form – what more could you ask for? Perfect for a sugar hit on the go, Churros is one of the signature Disneyland treats. You'll find them at carts all over both parks, filling the air with a mouth watering aroma.

8. New rides
Even though this is the original Disneyland, opened by Walt Disney back in 1955, the parks certainly don't rest on their laurels. Guardians of the Galaxy – Mission: BREAKOUT! is the newest ride, bringing Marvel to California Adventure Park in a very big way. Big news is next year's transformation of the park's Paradise Pier into Pixar Pier, with four new neighbourhoods inspired by Pixar characters and the reimagining of the iconic Californian Screamin' into the Incredicoaster. Pixar Pier opens mid next year, but from April Pixar Fest will take place across the resort, with parades, new fireworks shows and light projections.
9. Aussies can play longer for less
A 3-5 day visit is the bare minimum for soaking up the magic, and four days is the real sweet spot. For a limited time only, Aussies and Kiwis get access to an exclusive 4 day Disneyland Resort Park Hopper ticket for the price of a 2 day Park Hopper ticket on Expedia. For this offer, tickets need to be purchased before the 31st March 2018, and must be redeemed before the 31st December 2018. See here for more details.
10. Real magic
In a park with 30,000 different cast members, with more than 100 different attractions, there are some easy ways to cut corners, but that's a big no no at Disneyland. It will constantly catch you by surprise – for instance, in Disneyland Park's Royal Theatre, there are daily performances of shows such as Tangled and the Fantasy Faire, and along with a crew of singers, dancers and crowd cajolers, there's also a pianist who performs all of the musical accompaniment for the entire show. Similarly, over at the Hyperion Theatre inside California Adventure Park, the Frozen show singers belt their hearts out and will have you singing along to Let It Go live.

11. Extra Magic Hour
Happiness is having one of the parks to yourself. There is something incredibly special about standing in front of Sleeping Beauty's Castle all by yourself, or being the first to descend into the dark world of Pirates of the Caribbean before the diners fill the Blue Bayou restaurant at the ride's entrance. If you're staying on site at one of the three Disney resorts, Disney's Grand Californian Hotel & Spa, Paradise Pier Hotel and Disneyland Hotel, you'll get an extra hour inside one of the parks before opening hours in a designated theme park each day of your stay. Magic Mornings gives anyone with a 3 day or more Disneyland Resort ticket entrance to Disneyland Park for one Magic Morning.
12. 24 hour magic
No, we're not talking about staying inside the theme parks all day and night, although they do have pretty long opening hours, (Disneyland is often open until midnight). There are three hotels on site, so you can visit the park in the day and rest your head with that little bit of Disney magic at night.
13. Character dining
The notion of character dining can be confusing for Aussies, but once you're watching your kids giving Goofy a big hug or seeing them share a cuddle with Chip 'n' Dale, you will wonder what you've been missing all these years. There are dedicated Character meet and greet zones in the park, but if you want to guarantee some time with Mickey, Minnie and the gang, without having to queue, character dining is the way to go. The hotels and restaurants in the parks offer dining for breakfast and lunch – always accompanied by a very decadent buffet. Waffles, pancakes, omelettes, cake, dessert pizza, normal pizza, ice cream sundae, roast meats, salads – you name it, it's at the buffet.
14. Big kids and little kids
Disneyland is not just for the kids. From tiny bubs to great-grandparents, the resort has something for every age. Take the tweens to burn off some energy on Davy Crockett's Explorer canoes (you may need to explain who Davy Crockett is but that's ok), watch the little ones' faces light up when Mickey's Magic Map comes to life and wait for the screams of delight as even the adults get drenched on the Grizzly River Run.
15. Light up the night
Disneyland's famous fireworks and light shows are just the beginning of the nighttime entertainment. Downtown Disney's shopping and dining precinct is a bustling promenade that's busy from well before official park opening to well after dark. Dinner, drinks, live music, galleries, shops, Lego play stations, giant ESPN TV screens – there's something for everyone.
Lisa was the guest of Disneyland Resorts
The post 15 reasons why Disneyland really is the Happiest Place on Earth appeared first on Out There Starts Here.
The clock has just struck 8am. The crowds surge forwards, the turnstiles spinning as fast as they can. Opening hour at Disneyland Resort just outside of Los Angeles is almost a competitive sport – except it would be the calmest competitive sport in history. There's no pushing and shoving, just people peering past Mickey Mouse ears, Darth Vader hats and Winnie the Pooh headbands, waiting to get through. But once they're in, they're off. Tweens head straight for Tomorrowland and the dark tunnels of Space Mountain, families make a beeline for Sleeping Beauty's Castle and the classic rides inside Fantasyland, diehard fans go direct to the Haunted Mansion in New Orleans Square.
Map in hand, I have my head down walking up Main Street USA, trying to work out which camp I fall into, when I abruptly come to another crowd of people. A quick look at the map confirms that no, there's no ride, or show, and I can't see a secret Mickey, but there must be a hundred people orderly lining the sidewalk, looping back on themselves to stand right outside one of the old worde shoppes that line Main Street USA, as Walt Disney named his strip of Middle America nostalgia. Here you'll find souvenir stores, Starbucks and sweet shops. It's outside a sweet shop that the line has formed. Candy Palace, whose glass windows I'd pressed my nose up against the night before, mouth watering as crew members carefully drizzled treacle on candied apples and painted noses on Mickey Mouse-shaped popcakes.
So what are they all waiting for? That's the question I ask the crewmember standing outside. She's got a handful of wristbands. Maybe I've found Disney's secret night club! That kicks off at 8am? Hmm I don't think so.
"Candy canes," comes the chirpy response. "I'm sorry, come again?" I say. "Our special handmade candy canes, they're a Christmas candy!". I got that. But why on earth are they lining up for candy canes when the store doesn't open for an hour and prime rides are operating without lines?!
This is my first experience of that "Only at Disney" moment. It turns out every year hundreds of people do in fact line up to buy hand-crafted candy canes. The signature sweet dates back to 1968, made only at Christmas time, and sold at select stores on certain days. I've hit day one, which explains the near hysteria of some of the crowd.
Made from scratch, the candy canes take several days to make, and only around 100 are released each day. Hence the wristbands. No wristband, no candy cane. And we're not talking a bit sized treat you can stuff in an envelope for the school teacher. This 18 inch jumbo cane is almost a full size walking cane! Ok I'm exaggerating, but the sugar rush is hitting me, and I haven't even made it through the handle of my cane. Just kidding, I missed out on a wristband and didn't get a candy cane. But I console myself by stocking up on peanut brittle, pralines and all manner of other sweets that didn't need a line to purchase.
Other treats I discover are "Disneyland" must dos:
Dole Whip. Pineapple soft serve, sold at the Enchanted Tiki Hut. Similar to a pineapple sherbet sorbet. Perfect Enchanted Tiki Room show treat. Not exclusive to Disney, but long associated with the theme parks since the Dole Food Company sponsored a stand in the park
Giant turkey legs. There have long been rumours about whether the turkey legs are real, (third party sources say the bone is fake, or that they're actually emu legs) but these are male tom turkey legs, which gives them their size. You can now buy these at other theme parks, but the Turkey bone is a Disney original
Cone-shaped food. It suddenly makes sense when you're in Cars Land, where everything is car themed, and you realise the Americans are talking about Witches Hats. It's still odd, but deep-fried churros, or mac n cheese, or Mexican Chili Cone Queso served in a cone can never be bad
Rose gold Minnie Mouse ears: so popular they sell out within days of coming back in stock and are now security locked to the stand, these sparkly ears are hot property thanks to several celebrity postings on Instagram. If you see them in either park, or a Downtown Disney store, buy them immediately
Matterhorn macaron: not a macaron as we Aussies know it, but a ball of desiccated coconut, sugar and egg whites shaped like the mighty Matterhorn Mountain at the edge of Fantasy Land in Disneyland Park. Find the mini-mountain at Main Street's Jolly Holiday Café
Keen to find out what Disneyland is really like for yourself? For a limited time only, Aussies and Kiwis get access to an exclusive 4 day Disneyland Resort Park Hopper ticket for the price of a 2 day Park Hopper ticket on Expedia. For this offer, tickets need to be purchased before the 31st March 2018, and must be redeemed before the 31st December 2018. See here for more details.
Lisa was the guest of Disneyland Resort
The post Only at Disneyland appeared first on Out There Starts Here.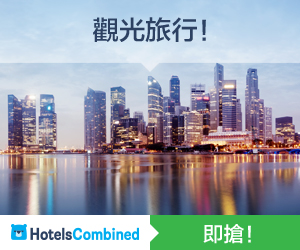 As the final notes of the song finish, the crowd goes wild. They've sung every word, they've got the t-shirts, the hats, they've even made up their own dance moves. As Mickey Mouse looks out at his adoring fans and moves on to the next number, the crowd goes wild again. No, we're not at a concert or a show, we're at Disneyland. More specifically, we're at Disney's Grand Californian Hotel & Spa, inside the Disneyland resort in Anaheim, California, where the magic doesn't ever seem to stop.
And it is magic, or at least the parents of the 10 or so children sitting in kid-sized rocking chairs in front of a TV in the lobby seem to think so. The adults are drinking glass of wine by the fire, one eye on the flames, the other on their kids.
At the end of each day it's as if a soft glow of fairy dust has been sprinkled over the hotel's cavernous lobby. The twinkle of hundreds of Christmas lights helps give that glow, but it's more than that. It's the gentle clinking of wine glasses by the fire, the tinkling of the ivories from the pianist (Disney classics of course) and the hush of families that have had a big but beautiful day exploring the parks.

The Grand Californian is one of three Disney hotels within the resort. It's the most dramatic, decorated in the style of the Californian Arts and Crafts movement, with enormous exposed wooden beams, grand pine staircases and a plaid theme that together make you feel like you've entered a super sized hunting lodge rather than a hotel. With 948 rooms, the hotel is enormous, fanning out in a rough U shape to hug California Adventure Park and Downtown Disney, the dining and entertainment precinct leading up to the park entrances.
The biggest boon for guests, aside from Magic Hour privileges, is the dedicated hotel entrance directly into California Adventure Park. Opening right up onto Grizzly Peak, the hotel matches the faux redwood forest theme seamlessly. Guests can pop in and out of the park, with a quick security check, all day and night. This comes in especially handy when you've just received a soaking on the Grizzly River Run water ride. Many rooms, and the club lounge, look out over the park and are positioned to catch the daily fireworks show. On the other side of the hotel, there is an entrance straight into the heart of Downtown Disney, and rooms on this side have balconies overlooking all the action. On a warm evening, opening the balcony doors and letting the live music filter in is a great way to unwind before heading down for dinner.
When it comes to food, there are plenty of options at the resort, from Downtown Disney's long strip of family style restaurants, to the hotel's very own venues. Inside the Grand Californian there's the Storyteller Café, for character dining and casual meals, the White Water Snacks for pizzas, salads and breakfast on the go, and then there's Napa Rose, Disney's award winning fine dining restaurant. Book in for a chefs table degustation, and work your way through dishes like hazelnut beet salads, crispy Californian artichoke fritters, roasted trout and a truffle mac & cheese that's always a winner.

The concept of Character Dining might seem odd but it's an integral part of the Disney experience. All three hotels have designated character dining venues – elaborate buffets with a smorgasbord of food and a smattering of Disney characters that pop around to tables to meet and greet their biggest fans. Watch the little ones' eyes go wide as Mickey and Minnie come over for a hug, chuckle as Chip 'n Dale bust out a jig, and get ready to take a lot of photos – of the kids, the costumes, and especially the food. Breakfast staples include Mickey Mouse-shaped waffles and pancakes, but then there's soft serve ice cream stations, dessert pizza, savory pizza, omelette bar, salads, roasts, cakes, cereal. You name it, they've got it. At the Disneyland Hotel, which opened the same year as the Resort back in 1955, Goofy's Kitchen is a culinary playground where Goofy dances around during your meal and great for the little ones.
Like any good resort hotel, all three properties have sprawling pool areas. At the Grand Californian there are three pools, along with a Mickey Mouse-shaped family pool, and two hot tubs. Deckchairs with cushions so thick you might as well be sitting on the couch are everywhere. If that wasn't decadent enough, the hotel has several poolside cabanas guests can hire, complete with large flat screen TV, couch and fridge, that are hugely popular during football season.
The pools don't usually get busy until the afternoon. In the mornings guests make a beeline for the parks, to take advantage of Magic Hour. At one of the parks each day, hotel guests get access to some of the rides and attractions one hour prior to the public. It's a fantastic time to experience some of the more popular rides like Space Mountain and Pirates of the Caribbean in Disneyland and the new Guardians of the Galaxy – Mission Breakout! and Radiator Springs Racers rides in California Adventure Park. Many guests get up early, spend Magic Hour in the park, and once the public have entered, head off to find their breakfast. This hour changes the tone of your entire day. It cuts down wait times at popular rides, and gives you a chance to see another side of the parks. It's great for families with small children who might be overwhelmed by the crowds and the heat later in the day.
The other big benefit of staying on site is the ability to charge food, souvenirs and drinks to your room key. Any venue inside either park will take your key as payment, Some venues in Downtown Disney even take the card, so you don't even need to take a wallet with you.
So how do you choose between the three properties? The Grand Californian Hotel is big, bold and beautiful, a hunting lodge meets hotel vibe, whilst the Disneyland Hotel is famous for its exclusive themed suites. From the Fairy Tale Suite to the Mickey Mouse Penthouse, it's all about the little details. And Disney's Paradise Pier Hotel, which sits on the outer edge of California Adventure Park, overlooks the Paradise Pier precinct and has rooftop terraces, pools with waterslides and a famous "Kitchen Sink" ice cream sundae dessert that is not for the feint hearted. Whether you want to relax with a glass of wine, settle your kids in front of the TV, meet Mickey together over breakfast or spend the afternoon by the pool, each hotel has its own special bit of magic.
There's never been a better time to head to Disneyland, for a limited time only, Aussies and Kiwis get access to an exclusive 4 day Disneyland Resort Park Hopper ticket for the price of a 2 day Park Hopper ticket on Expedia. For this offer, tickets need to be purchased before the 31st March 2018, and must be redeemed before the 31st December 2018. See here for more details.
Lisa was the guest of Disneyland Resort
The post What it's really like to stay at Disneyland appeared first on Out There Starts Here.
I will be traveling in June with two teenagers and I am interested in either going to Ayres Rock or Kakadu. Which area would be better if I only have time
Just looking for a few tips on how much I should budget for a 10-14 day trip to Alice Springs & Uluru/Kata Tjuta. We (my boyfriend and I) are planning
Smack bang in downtown Seattle, at first glance the Hotel Andra looks like a typical, inner city American hotel. The doormen are swift to bundle your bags into a lobby that has the warmth and comfort of a stylish living room, the staff are friendly, guests with dogs come and go. It's only when you get to check in that you start to notice groups of people milling around in the lobby. The bar is upstairs so the gathering of two, three and four people is odd. And then you discover they're all waiting for a table at one of Seattle's hottest restaurants.
Lola is rated top of Seattle's breakfast spots and sits right inside the hotel. It turns out the hotel's lobby is a favourite spot to hang out during long waits for a table – the situation attracts a cool foodie crowd who will happily share their other favourite hotspots with out-of-towners.
And this isn't just any café – Lola is part of chef Tom Douglas' impressive portfolio of Seattle restaurants. The celebrity chef owns several restaurants and cafes in the city, funnily enough most of them are on the same block as Hotel Andra. Dahlia Bakery and Lounge and the Pie Shop are right across the street. At Lola, the signature dish is Tom's Favourite Breakfast, a Mediterranean-inspired mezze of octopus, scallions, sumac yoghurt, poached eggs and toast. His Dahlia bakery's granola makes an appearance from across the street, and the made to order doughnuts have a cult-like following. For hotel guests, best news is Tom's team is responsible for the hotel's room service menu. Guests can start the day with house cured gravlax sandwiches, a stack of fluffy gold pancakes without even leaving their room.
And why would they want to? The boutique hotel sits right on 4th Avenue, looking out over the city skyline. Large open plan rooms have kitchenettes, desks and sitting areas, with walk in robes. The hotel is pet and family friendly, so you'll see small dogs popping in and out for walks, but I never hear a peep from pet nor child during my stay. Rooms facing the street get a full day of beautiful sunlight.
At night, the hotel hosts the Hot Stove Society Cooking School in its upstairs bar and kitchen. The custom fit out is again the work of Tom Douglas, who I start to see has his hands in the pots of many fun projects. In the space of one evening I go from never having heard of Douglas to a downright fan who can't believe my luck to be staying in a hotel so heavily connected to the chef. It turns out Douglas is self-trained, with a palate honed by extensive experience in dining out. He is casual and irreverent, bold and daring. Not afraid to do things differently, and always committed to giving back. Or so I'm told by his passionate staff. He is spearheading a "strawless Seattle" campaign to remove the disposable plastic from the city's bars and restaurant, supports a rehabilitative cooking school by bringing program graduates into his own kitchen, and has a perchance for combining cooking and cocktails that quite frankly speaks to me!
His cooking classes are run by his chefs, along with guest celebrity chefs. I join Drinking, Cursing and Cooking, with Lola's head chef Matt Fortner. The school does run hands-on classes but tonight it's more demonstration-style, with rows of high bar tables curved toward an outwards facing kitchen bench. Fortner's classes are some of the most popular, regularly selling out. It's easy to see why. It's a few fun hours on a Saturday night, with Fortner doing all three things the class suggests. Each small dish is paired with a cocktail, we taste around 6 different dishes, there's plenty of "cursing", a lot of American hoo-ha, with the crowd bursting into applause every time Fornter swears (which happens a lot). They also burst into applause when his sous chef, Jack, demonstrates his personal BBQ sauce recipe – Jack has come from the program, and the Americans are wild with their applause, and encouragement, as Jack, clearly a little nervous, stumbles through his sauce. It doesn't matter, because Fortner is larger than life, and carries on with the show, nudging and supporting Jack. It's charming to watch, and I find myself sipping my long island ice tea and reminding Jack to stir his sauce. Fortner's classes change theme every month – the Drinking and Cursing remain the same, but we get to try Southern American corn bread, brisket, baked beans and pulled pork buns, but next month the theme is Oktoberfest pretzels and pork knuckles. The evening ends with Fortner's wife's "famous jello shots". As Dahlia's pastry chef, she's part of the Tom Douglas clan too, and I decide if her jello shots are anything like her famous pastries, I'm having breakfast across the road at Dahlia tomorrow. The class is the perfect night out for a solo traveller – I chat to my neighbours and am swept up in group mentality that we're all here to have fun. Best of all because I don't even have to leave the hotel.
Lisa was the guest of Hotel Andra
The post Unique Sleeps: Hotel Andra Seattle, America appeared first on Out There Starts Here.
A weekend trip is a fun way to get to know a new place, especially if that trip is to a great city like Melbourne. From climbing to the top of the Eureka Skydeck to eating at fine restaurants—and of course, staying in seriously cool digs—the only question is, how will you see it all? We've put together a list of the best places to eat, play and stay in Melbourne, so you can see the highlights in just 48 hours.
Eat
Dinner by Heston
Chef Heston takes dishes inspired by medieval Britain and brings them into the present—and the future—at this innovative Southbank restaurant. This is just about the only place we'd recommend you try dishes with names like "Meat Fruit" or "Rice & Flesh". For dessert, just wait for the liquid-nitrogen ice cream trolley to come 'round. It's dinner and a show!
The Meat and Wine Company
Photo via Yelp/The Meat & Wine Co
Also located in the awesome neighbourhood of Southbank, this steakhouse is a cut above. They even have their own exclusive line of steak. Start off with a wagyu bresaola charcuterie board and then top it off with chili lime pork belly. And just wait until you get a look at the wine list—it's liquid silk in bottles.
Waterfront Southgate
Photo via Yelp/Nathan F.
There's no shortage of fantastic seafood joints in this city, and Waterfront Southgate is one of the best. Get yourself some sushi rolls, a king prawn cocktail or a dozen oysters from the raw bar. We're getting hungry just writing about it, and it gets better. Whether you dine on the patio or with sweeping views of the Yarra River, the atmosphere can't be beat.
Stay
The Langham
Photo via Flickr/Roderick Eime
If you're looking to live in the lap of luxury during your holiday, look no further than The Langham. Enjoy the skyline views from your very own terrace or go all out in the Chairman Suite, where you'll have a separate office and second bedroom. When it comes time to treat yourself like a king or queen, a few hours at the Chuan Spa will do the trick.
Citadines on Bourke
Citadines on Bourke is a fully serviced apartment hotel in the CBD that's the perfect place to call home for the duration of your holiday. The amenities include a fully-equipped gym, a business corner with free Wi-Fi, a sauna and an indoor heated pool. What more could you ask for?
Rendezvous Hotel
After you wake up in your Heritage Suite at Rendezvous Hotel, go for an early morning walk along the Yarra River. Head back to the hotel and take a dip in the pool or enjoy a delicious breakfast from the on-site restaurant. Now you're ready to start the day.
Play
Eureka Skydeck
Photo via Flickr/Tourism Victoria
Wandering the streets of downtown Melbourne is great, but wait until you see the city from 285m high. The Eureka Skydeck occupies the entire 88th floor of the Eureka Tower and is the highest observation deck in the southern hemisphere. If you feel adventurous—or want to cure your fear of heights—venture into The Edge, a glass cube that sticks out 3m from the building. You can have dinner here, too, at Eureka 89. Just make sure you have a reservation, because this is one popular place.
National Gallery of Victoria
As you can tell from the array of fine dining options, Melbourne appreciates the finer things in life—and that includes art. At the National Gallery, the wall of Aboriginal shields and the world's largest stained-glass ceiling are two things you must check out in addition to the rotating exhibitions.
Melbourne Royal Botanic Gardens
These spectacular gardens are perfect for an afternoon adventure—and they're free! You'll feel like you're back in the Jurassic period after a stroll through the Fern Gully. If you need to get in your morning workout, go for a run around 'The Tan', which runs in an 8km circle around the gardens and King's Domain.
Now that you've got your weekend agenda in Melbourne all squared away, there's really not much else left to do except pack up and go! See you there.
The post How to Spend a Weekend in Melbourne appeared first on Out There Starts Here.
One could be forgiven for looking out from the cabanas on the Park Hyatt Abu Dhabi's private beach and wondering if they'd suddenly found themselves on a deserted island. A strip of bright white sand and a turquoise sea that stretches out into the horizon as far as you can see. In a region as busy as the UAE, the Park Hyatt is literally an oasis in the desert. Gone are the cranes and construction sites, the towering skyscrapers and industrial parks. Instead, it's just you and the ocean.
The sea breeze blowing warm on my face is what makes this fact really sink in. During our oceanfront stay in Dubai, the water was still and calm, our room looking straight out at our hotel's private beach, but also on towards the dusty city skyline. Here, the ocean is whipped up into white horses. We spend our Abu Dhabi afternoon bobbing up and down in the water, letting the warm breeze dry the salt spray off our faces, lounging in cabanas with icy cold drinks and wet towels to cool us down.
The Park Hyatt sits on the edge of Saadiyat Island, just north of Abu Dhabi's main CBD, but a world away from the city. It still has an element of the bigger is better mentality seen throughout the city, but when that means there is a huge pool that stretches almost from the lobby right down to the sea, and plenty of lounge chairs tucked into small raised pavilions alongside it, bigger is definitely better. Villas and rooms spread out alongside the beachfront, so the views are just as dramatic. The private plunge pools inside the villas are the cherry on top.
Guests spend their days around the pool, or in the ocean, popping out to dine on fresh pasta, meat off the grill, and healthy salads at the Beach House, with icy cocktails to quench their thirst.
If you're after a beach holiday with a difference, put the Park Hyatt Abu Dhabi on your bucket list.
The post Unique Sleeps: Park Hyatt Abu Dhabi Hotel & Villas appeared first on Out There Starts Here.
Whether you're an adventure junkie, a wildlife lover, history buff or hardcore foodie, South America is a one stop shop for every type of traveller. At Expedia we're passionate about helping travellers get out there to see the world, and if you don't already have South America on your bucket list, luckily we've partnered with LATAM Airlines to show you a few reasons why it should be right at the top:
1. History: Machu Picchu
One of the true wonders of the ancient world, Machu Picchu is a site that needs to be seen to be believed. Adventurers climb the final steps of the Inca Trail's four-day trek to arrive just as the dawn mist lift off the mountain, getting this UNESCO World Heritage Site all to themselves. There's no shame in arriving later in the day via the extremely civilized train and bus trips. The scenery is dramatic and the anticipation of finally seeing the ancient Incan citadel rise above you is intense.

2. Peruvian food: quinoa, quinoa, quinoa
Most travellers will fly to Peru via Lima, spending a few days acclimatizing before heading to Cusco and the Sacred Valley. Contrary to popular belief, Peruvian cuisine is about a lot more than quinoa. The health conscious will appreciate hotel breakfasts packed with ancient grains like quinoa and amaranth, but foodies will salivate over some of the world's best cuisine. Lima has two of the top 50 restaurants in the world, and its chefs are known to experiment with cutting edge culinary techniques. Book well in advance for meals at Central or Maido restaurant.
3. Liquid gold: the wines of Santiago
Santiago is not just the capital of Chile but the gateway to South America, acting as a hub for short flights to Peru, Argentina, Bolivia and Brazil. LATAM Airlines flies to Chile's capital city daily from Sydney, and three times a week from Melbourne starting in October. The non-stop flight from Melbourne is a quick, easy way to kick off your adventures, especially onboard the airline's new 787 planes. Splurge on Business Class or Premium Economy and you'll get to try some of South America's liquid gold before you've even landed. The wine list heavily showcases local drops – just a little precursor to what you'll sample on the ground in Santiago. The city is famous for its wine bars, some stocking more than 400 different types of Chilean wine. Hop off your flight and head out for a night cap, after all, South Americans stay out late. In the morning, check out one of the many nearby wine regions. The Casablanca Valley's Malbec and Syrah are definitely worth a day trip.
4. Serious beach time: Rio de Janeiro's famous strips
The long sandy beaches at Copacabana and Ipanema are some of Rio's most iconic destinations. What's not to love about a city where beach time is high on the tourist must-do list? With the dramatic peak of Sugarloaf Mountain in the background, Copacabana stays busy well into the evening, when the bars backing onto the beach get busy.
5. Natural wonder: Bolivia's salt flats
If you're into photography, and like to have a bit of fun with your creative angles, the salt flats in Salar de Uyuni are your playground. Beloved by tourists, the flats are perched 3,565 metres above sea level and cover more than 10,582 square km. The long stretches of white, white salt are the perfect backdrop for playing with perspective – from giant to tiny, portraits and group shots take on new meaning, make sure you bring some props. Tiny T-Rex figurines are a favourite.
We've just scratched the service on South America. For more information and to start planning your trip, click here.
The post 5 reasons to see South America appeared first on Out There Starts Here.
Let me tell you about an unscheduled 3.30 am wake-up call I experienced the other day. I'm hoping my story also serves as a wake-up call to the travel and security industries as well as for the police (though I doubt it).
The acclaimed British novelist Nicholas Shakespeare describes it as "the only trek".
OPINION:
Melbourne was home to the World's 50 Best Restaurant awards this year. The only other cities to have hosted this prestigious event are London (for the first 14 years) and New York (last year). Landing an event of this magnitude was game-changing for Australia. And so back in April, I set off to experience a series of events designed by Melbourne Food and Wine Festival, Tourism Australia and Visit Victoria to spread the message that Australia is a must-visit culinary destination.
As Vivid Sydney wraps up for another year, we chat to Kiwi director Ash Bolland who designed the festival's most prominent show,
Audio Creatures
.
With ever-growing troves of valuable data on its shelves, Google has expanded its Street View range further to Uluru-Kata Tjuta National Park in Northern Territory, Australia.
Perhaps fewer Kiwis are aware that it's also home to some quirky winter events.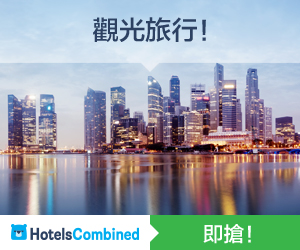 Flying in, I see it. Not the hulking green mass of Norfolk Island, which looks like a dairy farm plonked in the middle of the ocean, but its smaller sibling six kilometres to the south, a rugged, uninhabited (except by thousands of seabirds) red-earth island that's been called "the Uluru of the Pacific".
Australia's Kangaroo Island is about to get a boost in tourist numbers with the announcement of direct flights from Adelaide and Melbourne by Qantas.
Crouch and crawl into the future. Australia's first capsule hotel has opened in Sydney CBD and is offering space travel-inspired accommodation at a price point between a hostel and an Airbnb.
Sydney's most famous icon is lighting up and attracting the gaze of millions every night, under the directorship of Kiwi Ash Bolland.
Read all you can before you go as I am not going to tell a granny how to suck eggs. Make sure you ingest the advice and be wise to the risks, it gets mighty
This page is a bit unusual in that it isn't for travellers. Or rather I should say not for tourists, because for long term travellers it may well be very interesting! In the section on this website about
financing your travels by working in Australia
I wrote about the possibility to
get temporary jobs in the mining industry
, which is VERY lucrative. And that page became very popular also with Australians and New Zealanders looking for permanent mining jobs. I also have two reader pages on the site where people looked for advice on finding mining jobs. No other pages on my site have received anywhere near the same amount of comments! All comments are from people looking for help with getting a mining job. Hence the new page. I hope it helps!
HOW FAR CAN YOU GO IN A DAY? When Bob Sargeant and his partner Dawn Wiles became fed up with the craziness of modern day living away back in 1987, they
A couple of years ago I posted a story on here about my trip up the Oodnadatta on an XR400. Since then I moved up and got a bigger bike and done a few
(Has appeared in Top Tourist Caravan Parks Newsletter -Feb 2012) It was the first evening on our first ever visit to the town of Broken Hill while on
My husband is being posted to Darwin for work and we have decided to drive there. We are going in January and I know this is the wet season. My question
We are seven tourists who were at Cooper Creek the day the ABC helicopter went down and have written a blog about our travels through the outback and have
I climbed the rock back in 1987 and it was a soulful experience. All Australians have the right to climb and they should. I felt more in tune with our