I will be traveling in June with two teenagers and I am interested in either going to Ayres Rock or Kakadu. Which area would be better if I only have time
Just looking for a few tips on how much I should budget for a 10-14 day trip to Alice Springs & Uluru/Kata Tjuta. We (my boyfriend and I) are planning
Smack bang in downtown Seattle, at first glance the Hotel Andra looks like a typical, inner city American hotel. The doormen are swift to bundle your bags into a lobby that has the warmth and comfort of a stylish living room, the staff are friendly, guests with dogs come and go. It's only when you get to check in that you start to notice groups of people milling around in the lobby. The bar is upstairs so the gathering of two, three and four people is odd. And then you discover they're all waiting for a table at one of Seattle's hottest restaurants.
Lola is rated top of Seattle's breakfast spots and sits right inside the hotel. It turns out the hotel's lobby is a favourite spot to hang out during long waits for a table – the situation attracts a cool foodie crowd who will happily share their other favourite hotspots with out-of-towners.
And this isn't just any café – Lola is part of chef Tom Douglas' impressive portfolio of Seattle restaurants. The celebrity chef owns several restaurants and cafes in the city, funnily enough most of them are on the same block as Hotel Andra. Dahlia Bakery and Lounge and the Pie Shop are right across the street. At Lola, the signature dish is Tom's Favourite Breakfast, a Mediterranean-inspired mezze of octopus, scallions, sumac yoghurt, poached eggs and toast. His Dahlia bakery's granola makes an appearance from across the street, and the made to order doughnuts have a cult-like following. For hotel guests, best news is Tom's team is responsible for the hotel's room service menu. Guests can start the day with house cured gravlax sandwiches, a stack of fluffy gold pancakes without even leaving their room.
And why would they want to? The boutique hotel sits right on 4th Avenue, looking out over the city skyline. Large open plan rooms have kitchenettes, desks and sitting areas, with walk in robes. The hotel is pet and family friendly, so you'll see small dogs popping in and out for walks, but I never hear a peep from pet nor child during my stay. Rooms facing the street get a full day of beautiful sunlight.
At night, the hotel hosts the Hot Stove Society Cooking School in its upstairs bar and kitchen. The custom fit out is again the work of Tom Douglas, who I start to see has his hands in the pots of many fun projects. In the space of one evening I go from never having heard of Douglas to a downright fan who can't believe my luck to be staying in a hotel so heavily connected to the chef. It turns out Douglas is self-trained, with a palate honed by extensive experience in dining out. He is casual and irreverent, bold and daring. Not afraid to do things differently, and always committed to giving back. Or so I'm told by his passionate staff. He is spearheading a "strawless Seattle" campaign to remove the disposable plastic from the city's bars and restaurant, supports a rehabilitative cooking school by bringing program graduates into his own kitchen, and has a perchance for combining cooking and cocktails that quite frankly speaks to me!
His cooking classes are run by his chefs, along with guest celebrity chefs. I join Drinking, Cursing and Cooking, with Lola's head chef Matt Fortner. The school does run hands-on classes but tonight it's more demonstration-style, with rows of high bar tables curved toward an outwards facing kitchen bench. Fortner's classes are some of the most popular, regularly selling out. It's easy to see why. It's a few fun hours on a Saturday night, with Fortner doing all three things the class suggests. Each small dish is paired with a cocktail, we taste around 6 different dishes, there's plenty of "cursing", a lot of American hoo-ha, with the crowd bursting into applause every time Fornter swears (which happens a lot). They also burst into applause when his sous chef, Jack, demonstrates his personal BBQ sauce recipe – Jack has come from the program, and the Americans are wild with their applause, and encouragement, as Jack, clearly a little nervous, stumbles through his sauce. It doesn't matter, because Fortner is larger than life, and carries on with the show, nudging and supporting Jack. It's charming to watch, and I find myself sipping my long island ice tea and reminding Jack to stir his sauce. Fortner's classes change theme every month – the Drinking and Cursing remain the same, but we get to try Southern American corn bread, brisket, baked beans and pulled pork buns, but next month the theme is Oktoberfest pretzels and pork knuckles. The evening ends with Fortner's wife's "famous jello shots". As Dahlia's pastry chef, she's part of the Tom Douglas clan too, and I decide if her jello shots are anything like her famous pastries, I'm having breakfast across the road at Dahlia tomorrow. The class is the perfect night out for a solo traveller – I chat to my neighbours and am swept up in group mentality that we're all here to have fun. Best of all because I don't even have to leave the hotel.
Lisa was the guest of Hotel Andra
The post Unique Sleeps: Hotel Andra Seattle, America appeared first on Out There Starts Here.
A weekend trip is a fun way to get to know a new place, especially if that trip is to a great city like Melbourne. From climbing to the top of the Eureka Skydeck to eating at fine restaurants—and of course, staying in seriously cool digs—the only question is, how will you see it all? We've put together a list of the best places to eat, play and stay in Melbourne, so you can see the highlights in just 48 hours.
Eat
Dinner by Heston
Chef Heston takes dishes inspired by medieval Britain and brings them into the present—and the future—at this innovative Southbank restaurant. This is just about the only place we'd recommend you try dishes with names like "Meat Fruit" or "Rice & Flesh". For dessert, just wait for the liquid-nitrogen ice cream trolley to come 'round. It's dinner and a show!
The Meat and Wine Company
Photo via Yelp/The Meat & Wine Co
Also located in the awesome neighbourhood of Southbank, this steakhouse is a cut above. They even have their own exclusive line of steak. Start off with a wagyu bresaola charcuterie board and then top it off with chili lime pork belly. And just wait until you get a look at the wine list—it's liquid silk in bottles.
Waterfront Southgate
Photo via Yelp/Nathan F.
There's no shortage of fantastic seafood joints in this city, and Waterfront Southgate is one of the best. Get yourself some sushi rolls, a king prawn cocktail or a dozen oysters from the raw bar. We're getting hungry just writing about it, and it gets better. Whether you dine on the patio or with sweeping views of the Yarra River, the atmosphere can't be beat.
Stay
The Langham
Photo via Flickr/Roderick Eime
If you're looking to live in the lap of luxury during your holiday, look no further than The Langham. Enjoy the skyline views from your very own terrace or go all out in the Chairman Suite, where you'll have a separate office and second bedroom. When it comes time to treat yourself like a king or queen, a few hours at the Chuan Spa will do the trick.
Citadines on Bourke
Citadines on Bourke is a fully serviced apartment hotel in the CBD that's the perfect place to call home for the duration of your holiday. The amenities include a fully-equipped gym, a business corner with free Wi-Fi, a sauna and an indoor heated pool. What more could you ask for?
Rendezvous Hotel
After you wake up in your Heritage Suite at Rendezvous Hotel, go for an early morning walk along the Yarra River. Head back to the hotel and take a dip in the pool or enjoy a delicious breakfast from the on-site restaurant. Now you're ready to start the day.
Play
Eureka Skydeck
Photo via Flickr/Tourism Victoria
Wandering the streets of downtown Melbourne is great, but wait until you see the city from 285m high. The Eureka Skydeck occupies the entire 88th floor of the Eureka Tower and is the highest observation deck in the southern hemisphere. If you feel adventurous—or want to cure your fear of heights—venture into The Edge, a glass cube that sticks out 3m from the building. You can have dinner here, too, at Eureka 89. Just make sure you have a reservation, because this is one popular place.
National Gallery of Victoria
As you can tell from the array of fine dining options, Melbourne appreciates the finer things in life—and that includes art. At the National Gallery, the wall of Aboriginal shields and the world's largest stained-glass ceiling are two things you must check out in addition to the rotating exhibitions.
Melbourne Royal Botanic Gardens
These spectacular gardens are perfect for an afternoon adventure—and they're free! You'll feel like you're back in the Jurassic period after a stroll through the Fern Gully. If you need to get in your morning workout, go for a run around 'The Tan', which runs in an 8km circle around the gardens and King's Domain.
Now that you've got your weekend agenda in Melbourne all squared away, there's really not much else left to do except pack up and go! See you there.
The post How to Spend a Weekend in Melbourne appeared first on Out There Starts Here.
One could be forgiven for looking out from the cabanas on the Park Hyatt Abu Dhabi's private beach and wondering if they'd suddenly found themselves on a deserted island. A strip of bright white sand and a turquoise sea that stretches out into the horizon as far as you can see. In a region as busy as the UAE, the Park Hyatt is literally an oasis in the desert. Gone are the cranes and construction sites, the towering skyscrapers and industrial parks. Instead, it's just you and the ocean.
The sea breeze blowing warm on my face is what makes this fact really sink in. During our oceanfront stay in Dubai, the water was still and calm, our room looking straight out at our hotel's private beach, but also on towards the dusty city skyline. Here, the ocean is whipped up into white horses. We spend our Abu Dhabi afternoon bobbing up and down in the water, letting the warm breeze dry the salt spray off our faces, lounging in cabanas with icy cold drinks and wet towels to cool us down.
The Park Hyatt sits on the edge of Saadiyat Island, just north of Abu Dhabi's main CBD, but a world away from the city. It still has an element of the bigger is better mentality seen throughout the city, but when that means there is a huge pool that stretches almost from the lobby right down to the sea, and plenty of lounge chairs tucked into small raised pavilions alongside it, bigger is definitely better. Villas and rooms spread out alongside the beachfront, so the views are just as dramatic. The private plunge pools inside the villas are the cherry on top.
Guests spend their days around the pool, or in the ocean, popping out to dine on fresh pasta, meat off the grill, and healthy salads at the Beach House, with icy cocktails to quench their thirst.
If you're after a beach holiday with a difference, put the Park Hyatt Abu Dhabi on your bucket list.
The post Unique Sleeps: Park Hyatt Abu Dhabi Hotel & Villas appeared first on Out There Starts Here.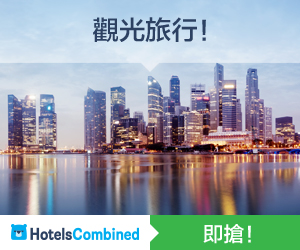 Whether you're an adventure junkie, a wildlife lover, history buff or hardcore foodie, South America is a one stop shop for every type of traveller. At Expedia we're passionate about helping travellers get out there to see the world, and if you don't already have South America on your bucket list, luckily we've partnered with LATAM Airlines to show you a few reasons why it should be right at the top:
1. History: Machu Picchu
One of the true wonders of the ancient world, Machu Picchu is a site that needs to be seen to be believed. Adventurers climb the final steps of the Inca Trail's four-day trek to arrive just as the dawn mist lift off the mountain, getting this UNESCO World Heritage Site all to themselves. There's no shame in arriving later in the day via the extremely civilized train and bus trips. The scenery is dramatic and the anticipation of finally seeing the ancient Incan citadel rise above you is intense.

2. Peruvian food: quinoa, quinoa, quinoa
Most travellers will fly to Peru via Lima, spending a few days acclimatizing before heading to Cusco and the Sacred Valley. Contrary to popular belief, Peruvian cuisine is about a lot more than quinoa. The health conscious will appreciate hotel breakfasts packed with ancient grains like quinoa and amaranth, but foodies will salivate over some of the world's best cuisine. Lima has two of the top 50 restaurants in the world, and its chefs are known to experiment with cutting edge culinary techniques. Book well in advance for meals at Central or Maido restaurant.
3. Liquid gold: the wines of Santiago
Santiago is not just the capital of Chile but the gateway to South America, acting as a hub for short flights to Peru, Argentina, Bolivia and Brazil. LATAM Airlines flies to Chile's capital city daily from Sydney, and three times a week from Melbourne starting in October. The non-stop flight from Melbourne is a quick, easy way to kick off your adventures, especially onboard the airline's new 787 planes. Splurge on Business Class or Premium Economy and you'll get to try some of South America's liquid gold before you've even landed. The wine list heavily showcases local drops – just a little precursor to what you'll sample on the ground in Santiago. The city is famous for its wine bars, some stocking more than 400 different types of Chilean wine. Hop off your flight and head out for a night cap, after all, South Americans stay out late. In the morning, check out one of the many nearby wine regions. The Casablanca Valley's Malbec and Syrah are definitely worth a day trip.
4. Serious beach time: Rio de Janeiro's famous strips
The long sandy beaches at Copacabana and Ipanema are some of Rio's most iconic destinations. What's not to love about a city where beach time is high on the tourist must-do list? With the dramatic peak of Sugarloaf Mountain in the background, Copacabana stays busy well into the evening, when the bars backing onto the beach get busy.
5. Natural wonder: Bolivia's salt flats
If you're into photography, and like to have a bit of fun with your creative angles, the salt flats in Salar de Uyuni are your playground. Beloved by tourists, the flats are perched 3,565 metres above sea level and cover more than 10,582 square km. The long stretches of white, white salt are the perfect backdrop for playing with perspective – from giant to tiny, portraits and group shots take on new meaning, make sure you bring some props. Tiny T-Rex figurines are a favourite.
We've just scratched the service on South America. For more information and to start planning your trip, click here.
The post 5 reasons to see South America appeared first on Out There Starts Here.
With nearly 60,000km of coastline, Australia has some of the best surfing in the world. But how do you narrow down those thousands of kilometres to find the surf towns that are truly, unequivocally the best? Well, we combed through over 300,000 social media posts—from July 2016 to July 2017—to find out what locals had to say. We found the locations that were generating the most buzz and created this definitive list of Australia's best surf towns, from the tip of Cape Range to the east coast of Tassie.
These are the places with the most hype: they've got awesome waves, laid-back beach bars, and last but certainly not least, passionate locals. Some of the classics definitely made the list, but others may surprise you. Whether you're looking for wild waves and incredible stories, or just want to stand up on a board without wiping out, we've got the beach for you.
1. Central Coast, NSW
Its location halfway between Sydney and Newcastle is convenient for day-trippers, but that's not the only reason Central Coast is one of Australia's most popular surf destinations. Check out these beaches for reliable waves for all experience levels.
Avalon Beach. Just 45km north of Sydney, this beach has waves from beginner to expert level, and longboarders love it, too. It's also produced champions like Ben Player—no big deal.
Fuel up: The Kiosk at Avalon on the Beach opens at 7am to feed the dawn patrol.
Wind down: The Surf Lounge at Avalon Beach RSL Club is open 'til 2am on weekends.
Copacabana Beach. Save this one for the pros—this beach's ledge breaks form powerful, hollow waves that really rip. Head to the Bonnie Lookout if you just want to watch.
Fuel up: Allagai Bay Café serves up hearty brekkies like croissant French toast.
Wind down: Sundowners Bar & Grill has the only tap beer in the area—enough said.
2. Exmouth, WA
Exmouth may be best known for Ningaloo Reef and swimming with whales, but surfers know it for its beautiful coastline and gnarly waves. It's a great home base for exploring legendary spots like The Bommie, a left-handed ride on the peninsula's northern tip. Beginners can hook up with Exmouth Surf Centre and head to Wobiri Access Beach for lessons.
Fuel up: Get your protein on with a breakfast wrap from Ningaloo Bakehouse & Café.
Wind down: Live tunes and cold brews flow at Froth Craft Restaurant in the evenings.
3. Yamba, NSW
A stay in picturesque Yamba puts you in perfect proximity to some world-famous breaks. At Turners Beach, Mother Nature provides both left-hand breaks at the northern end, and rights at the southern end, while Yamba-Angourie Surf School provides the lessons for those just starting out. Nearby Angourie Point is a well-known right-hand point break, made famous by legend Nat Young.
Fuel up

: Order the Big Breakfast at Pippi's Café, and you'll be set for the day.

Wind down

: Keep the ocean theme going with oysters or salmon at Pacific Bistro.
4. Kiama, NSW
First things first—stop in to see the friendly folks at Zink Surf to gear up and get some advice from a local. They might tell you to go north to The Farm in Killalea State Park, designated a National Surfing Reserve in 2009. Or, hit Werri Beach to the south for fun, clean breaks, good longboarding waves, and of course, the famous Werri Beach Fish Shop.
Fuel up

: The Hungry Monkey was awarded "Most Outstanding Café" by the local business association.

Wind down

: El Corazon's specials, like $3 tacos and tequila shots on Tuesdays, make it a popular spot.
5. Bicheno, TAS
Tasmania's Surf Coast runs from Bicheno to St. Helens Point, but you can just stick around Bicheno and shred the gnar. Example: 42 South Surf School does lessons right at Redbill Beach. Denison Beach is the place to go to get away from the crowds. It's got a carpark, but the amenities end there. Bring a buddy and get ready to go wild.
Fuel up

: Blue Edge Bakery has handmade pastries and strong coffee ready to go at 6am.

Wind down

: Sip and swirl local wines at The Farm Shed East Coast Wine Centre.
6. Victor Harbor, SA
Photo via Flickr/reggie35
It's no secret to the city dwellers of Adelaide—85km south lies Victor Harbor, a stretch of coastline that just about anyone can love. North of town, you'll find intense waves on Knights Beach, home of the Pro Bodyboarding Competition. To the south, experts can head to Waitpinga Beach, aka Waits, for consistently huge 3m waves. This beach can be isolated, so grab a friend, and stop by local favourite The Surf Shop for some supplies and advice.
Fuel up

: Café Bavaria near the Esplanade in town has a full menu available all day.

Wind down

:

The Original Fish Shop has the best fish and chips this side of Kangaroo Island.
7. Wonthaggi, VIC
Past the penguins of Phillip Island is the laid-back town of Wonthaggi, the perfect place to stay for surfing south of Melbourne. Hit up Vortex Surf for a new wetsuit, then head to the Eagles Nest. You'll find a point break so consistent, you'll wonder why there aren't more people around. Grommets will have a good time at Inverloch Surf Beach, with its sheltered beach, flat sandbar, and lessons from Offshore Surf School.
Fuel up

: Get in the regional spirit at Mega Bites Café, which uses locally sourced ingredients.

Wind down

: The sports bar at The Caledonian Hotel, aka "The Cally", has live music 'til 3am on Saturdays.
8. Kalbarri, WA
Photo via Flickr/Kristina D.C. Hoeppner
In the vastness of Western Australia, 6 hours is a pretty short road trip—and that's how long it takes to get from Perth to Jakes Point, in Kalbarri. This storied left-hand wave breaks for up to 200m and frequently reaches 5m high … so it goes without saying that this one is for the pros. The experts at Kalbarri Jetty Surf can get you kitted out with all the latest gear.
Fuel up

: Bean Drifting café is right on Jakes Point, with all the sweet views you'd expect.

Wind down

: Head into Kalbarri for dinner at Dirt Dust N Diesels Outback Restaurant.
9. Ulladulla, NSW
If it weren't for a smattering of guest houses, no one would know that Rennies Beach, Ulladulla, even existed. With consistent lefts and rights that break in almost any conditions, this beach is definitely a hidden gem—and that's just the way the locals like it. Check the conditions or stop in to Southern Man Surf Shop for some advice—on good days the waves can reach 5m high and 3m wide, with perfect hollow barrels.
Fuel up

: Just a few blocks off the beach, Hayden's Pies opens at 6am for the early birds.

Wind down

: The verandah at Elizans Wine & Mezze Bar is especially relaxing after a long day.
10. Sunshine Coast, QLD
Sunshine Coast isn't just for families with ankle biters looking to splash around—those in search of serious rips can travel here from Brisbane in just over an hour. Here are just a couple of its amazing beaches.
Caloundra. Near Caloundra, Dicky Beach is popular with families and beginners, thanks to its great facilities and active surf lifesaving club. Moffat Beach, aside from being a pristine point break, is also home to the Ma and Pa Bendall Classic, the country's oldest surf competition.
Fuel up

: The delish brekkie at Café by the Beach involves fresh made muffins and buttermilk waffles.

Wind down

: Dicky Beach Surf Club serves dinner until 8:30pm and drinks at the bar until whenever people go home!
Peregian Beach. Head north past the crowds of Coolum Beach and you'll find total serenity on Peregian. High tide brings fast and fun beach breaks to both the left and right, and this chilled out beach town has plenty of amenities.
Fuel up

: Start the day with cheese and bacon pie at Peregian Beach Bakery—you won't regret it.

Wind down

: The bar at Peregian Beach Hotel is the place to be after the sun sets.
11. Batemans Bay, NSW
Photo via Flickr/Andrew
If you're a surfer who lives in Canberra, Batemans Bay is for you. About 150km east of the capital, you can settle into your digs and reach multiple awesome breaks in just a few minutes. Broulee Beach features easy-breaking waves that provide a cruisey ride for longboarders, while Depot Beach has consistently awesome surf, but has remained under-the-radar.
Fuel up

: Protein brownies from Nourish on North will definitely give you energy for the day.

Wind down

: The huge menu at JJ's at the Marina can satisfy any post-surf craving.
12. Gold Coast, QLD
Photo by Lauren Bath via Trover
No place in Australia is as famous as the Gold Coast when it comes to surfing, and for good reason. Of course, there's Surfers Paradise, but that's really a surf beach in name only. For the really good stuff, you've gotta head south.
Duranbah and Snapper Rocks. D-bah is actually the northernmost beach in NSW—in the summer, you can walk just a few metres north and find yourself in a different time zone in Queensland. Also to the north you'll find Snapper Rocks, the home break of champions like Mick Fanning. Grab a new rashie and leggie at HSD Kirra and get going.
Fuel up

: Do some whale-spotting along with your coffee at Café DBar in Coolangatta.

Wind down

: Recount the day's tales over small plates and sips at Bin 72.
Burleigh Heads. This one is in the running for Australia's greatest surf break, period. First of all, it's beautiful: the Gold Coast skyline in the distance, the water that's practically neon blue. Second, The Point, at the southern end of the beach, creates long, spinning tubes that are out of this world.
Fuel up

: Nook Espresso is so close to The Point, you can practically smell the fresh brewed coffee.

Wind down

: Stop into Burleigh Heads Hotel and see what's on—it's probably live music!
13. Merimbula, NSW
Photo via Flikr/Percita
It's always a good idea to explore the Sapphire Coast, and staying in Merimbula is really genius. The surrounding coastline is perfect for beginners, whether you pick up the gentle breaks of Tathra Beach and ride them straight into the sandy banks, or head south to Pambula Beach for a bit more of a challenge.
Fuel up

: Toasty sourdough from Waterfront Café provides the foundation on which a great day of surfing is built.

Wind down

: Dinner in a garden with live music sounds like a great way to end the day, right? Dulcie's Cottage has you covered.
14. Esperance, WA
Esperance is well-known to a certain kind of surfer: its relatively isolated location and incredibly scenic, rugged coastline definitely attract adventurous types. West Beach is fairly tame for the area, with consistent beach breaks that are better at low tide. Twilight Beach, however, is one for experts only. It's got strong, permanent rips with high waves that will have noobs bailing out in record time.
Fuel up

: Every day is breakfast pie day at Aurelia's Ice Creamery & Café.

Wind down

: Have a chat—and a pint—with the friendly bartenders at Loose Goose Bar & Restaurant.
15. Streaky Bay, SA
Streaky Bay is a local's sort of place. Just friendly people, hanging out the pub, trading tales about fishing, hiking, and of course, surfing. Nearby Sceale Bay offers both beach and reef breaks, and as a bonus, it's one of Australia's cleanest beaches! Further south, Back Beach is about as secluded as it gets—that is, if you can find it.
Fuel up

: A coffee and a scone from Elliott's Bakery & Café will put you in the Streaky Bay state of mind.

Wind down

: The bar at Streaky Bay Hotel is just "Streaky Pub" to the locals, so get it right.
16. Forster-Tuncurry, NSW
Yes, there really are this many amazing surf spots in New South Wales. In Forster-Tuncurry, the Tuncurry Breakwall's clean barrels and big swells will definitely impress you—and have you wondering why this spot hasn't blown up yet. Better get here before it does! Forgot your surf leash? The friendly folks at Jungle Surf can help you out with that.
Fuel up

: Rockpool Café is your classic pre-surf kiosk—grab a coffee and watch the sun rise.

Wind down

: After your day of dropping in is done, head into town for a schooner and a laugh at Reef Bar & Grill.
If you made it all the way to the end of this without grabbing your board and packing up your steamer for a road trip, we're proud of you. But now that you've got some new ideas in your head, what are you waiting for? Get out there and start perfecting your cutback!
The post 16 Best Places to Surf in Australia appeared first on Out There Starts Here.
My wife Claire and two children Hugo (8) and Evie (6) recently visited Singapore for a family holiday and were blown away but what a great family destination it is. From outdoor adventures to interactive museums, here are five of the top activities that I'd recommend, as a father, for your Singapore holiday:
KidZania
Kidzania is located on Sentosa Island and is basically a gigantic indoor theme park built exclusively for kids. Unlike other parks, adults can't participate in the activities at all – the idea is to empower your children to be independent. The world is scaled down kid size, has its own multi-story buildings, cars driving on roads, its own money and about 70 different careers for your children to experience firsthand.
You're probably wondering how can your kids experience a business – well that's the wonder of KidZania, your children get to work in the businesses to understand what those types of careers might be like when they get older!
To give you a taste for what sort of job experiences are available at KidZania:
Qatar Airways pilots
Pizzahut chefs
Maybank security guards
Window washers
Dentists
Fire fighters
Convenience stores
Crime scene investigators
Hospitals including emergency surgery
Imaging studio for photography
Much much more!
I mentioned earlier that KidZania comes with it's own money, well for good reason; kids earn different amounts of KidZone dollars for completing different jobs – just like the real world. They have to pay KidZone dollars to learn new skills. After finishing up at KidZania, your kids can take their cash and withdraw any in their "chequing account" via an ATM and spend some or all of their money at a KidZania shop, sound familiar?
What I loved about KidZania was the variety of different careers, from window washers all the way up to complex professional industries like a doctor. I'd assumed that certain careers at KidZania would be overwhelmingly popular, however there were children spread out evenly across the entire theme park and it rang true for my children as well, Hugo liked being a pilot, Evie loved cooking pizza and they both loved washing windows – a new weekend pocket money opportunity there for sure!
ArtScience Museum
The ArtScience Museum is located in the Marina Bay Sands precinct, so if you're in the area you need to put the ArtScience Museum on your list. Like the spectacular Marina Bay Sands hotel, the ArtScience Museum building is an architectural marvel, with a unique lotus flower design whose giant curved petals spread out before you.
When we visited the ArtScience Museum, we explored an incredible, interactive exhibit called Into The Wild: An Immersive Virtual Adventure. To give you an idea of the scale of this art installation, it was a joint project between ArtScience Museum, Google using their Tango technology, Lenovo and WWF (World Wildlife Federation) in association with Panasonic and Qualcomm – say that five times fast! The exhibit spans multiple levels of the ArtScience Museum and over 1000 sq. meters, truly amazing.
Visitors use a smartphone device to explore the ArtScience Museum. As you pan around the museum, everywhere you look through the handheld device shows the real museum, overlaid with a spectacular virtual rainforest for you to explore! There are animals running across the floor, climbing in the trees and creeping through the undergrowth! You can stop at any time on something interesting, tap your smartphone screen to get additional information about it and then continue on to the next part of your journey before ultimately completing your objective!
Hot Tip:
To guarantee that you have enough devices, reserve your smartphone device in advance on the ArtScience Museum website. Make sure you've got your passport with you as you'll need to provide it as security on the device, you'll get it back when you return your device.
I love the ArtScience Museum first and foremost because it was a science museum, I could spend hours on hours in there and not get bored. I enjoy taking Hugo and Evie to these types of activities because it broadens their knowledge and gives them another perspective, much like travel does. Each time we visit a science museum, both Hugo and Evie have an fantastic time, are energised and ask about 250 questions about all different aspects of the exhibits they experienced.
National Gallery
Everything about the National Gallery in Singapore makes it a must visit. From the history of the former Supreme Court and City Hall which comprise the National Gallery, to the amazing architecture and of course spectacular South-east Asian art and culture, it's a one of a kind experience!
Claire, Hugo, Evie and I spent several hours inside and it wasn't nearly enough, so give yourself plenty of time. The National Gallery has a massive floor space and we spent about half our time in each building, reading just some of the history of Singapore, visiting judges chambers, viewing traditional paintings and more.
When our attention moved to the art side, the breadth of art was incredible, covering everything from paintings in various mediums, sculpture, 3D abstract installations, it was an absolute delight. One particular exhibit that both Hugo and Evie thought was very clever was a wooden chair that had been disassembled, cut into various pieces and 'rebuilt' over several meters. Of course, as you walk around the exhibit you can see what it is made of, but it doesn't make sense entirely until you reach the viewing position and your perspective suddenly brings all of the individual pieces together to look like a perfectly normal chair.
What I love about venues like the National Gallery in Singapore is the variety. As you walk through the gallery, your kids are looking at everything as well – make no mistake. They'll pick up on different pieces of art or aspects of a specific piece of art that takes their interest and I think this is the beauty of it. Just like a science museum, an art gallery expands their minds to understand how art comes in many shapes and forms, not just the traditional that they might be more used to seeing. They come to understand that someone was passionate about that particular piece and poured countless amounts of time into producing it.
East Coast Park
East Coast Park is a 15 kilometer stretch of greenbelt with accompanying beach on the southern side of Singapore. It covers an impressive 185 hectares built entirely on reclaimed land. East Coast Park provides a huge variety of outdoor activities for the whole family to enjoy, from beach volleyball parks, BBQ pits, bike and rollerblading paths, skateboarding parks, water activities like swimming or cable skiing and much more.
When we arrived at East Coast Park we grabbed a cold drink at a nearby McDonalds before setting off on our adventure for a few hours. We didn't need to go far before we found a gigantic play area for the kids with climbing frames and huge slippery-dips.
From there we continued along and came across bicycle rental. This was incredible if only for the simple fact that I've literally, never in my entire life, seen so many push bikes in a single place – there had to be over a thousand! We rented four bikes, different sizes and styles and set off on our merry way – hilarious because for a moment we tested the old expression it's like riding a bike; but we got going and had a fantastic time riding around for the next hour or two.
What I loved about this activity was we could all do it together, it wasn't just Hugo and Evie or Claire and I, but everyone together. Anything outside is always a big plus in my book as well since everyone's kids these days get too much screen time and reminding them that there is a big wide world outside that is fun to explore is great.
Far East Organisation Children's Garden
Gardens by the Bay is an amazing venue built on 101 hectares of reclaimed land. If you don't know about Flower Dome, Cloud Forest and the Supertree Grove yet, you certainly will once you start doing your research for your holiday to Singapore.
What might not immediately capture your attention however is the Far East Organisation Children's Garden, which is located near Cloud Forest. Within the Children's Garden, you'll find trampolines, balancing beams, hanging bridges and more. Importantly though, you should bring your kids togs along with you as they have an amazing water play area with jets of water squirting high into the air. All you'll hear are the squeals, laughter and giggles from children from around the world having an absolute blast – best yet it is totally free!
Evie having a great time in the water
I loved that it was an outdoor activity and it was great to break up other sightseeing for some pure fun. Hugo and Evie ran around together in the giant jets of water, swinging around the poles and just having a riot of a time. Coincidentally, it was good timing from a weather standpoint, Singapore can be quite hot and humid so getting the kids into the water was an easy ask!
When you're planning your next Singapore holiday with kids, I hope you include a few of the activities above in your itinerary. While a destination like the National Gallery mightn't normally make it onto everyone's holiday activity list, I can assure you that you're kids will thoroughly enjoy it and the world is there to explore – be adventurous, do something different and revel in something new!
The post A Dad's guide to Singapore's best family activities appeared first on Out There Starts Here.
We can't pretend that the Land of Fire and Ice doesn't have rough reputation when it comes to food. With stand-out delicacies like fermented shark, sour ram's testicles, and sheep heads, it doesn't seem like there's a lot of room for those who haven't grown up with these more…adventurous… flavours. But beyond the dishes that garner the most attention there is a vibrant food scene full of exciting cuisine that still pays tribute to Iceland's culinary heritage.
For foodies looking for things to do in Reykjavik, there's plenty to find if you're willing to look. Visit picture-perfect farms raising grass-fed lamb and fresh produce, tuck into world-class creations at award-winning restaurants, and explore the bounty of the sea with a delicious variety of fish, from flaky cod to delicate halibut.
City Walk & Food Tasting
Get a lay of the land as you head into town with a knowledgeable guide to check out Reykjavik's sights and learn about Iceland's history, from settlement to city. Enjoy sweeping views from the top of the Hallgrimskirkja church, brush up on the island's volcanic past at City Hall, and then head to a pub in Old Harbour to take a tastebud tour with tapas-style treats. From succulent bites of lamb to freshly caught fish, bites of the country's best fare pair perfectly with glasses of locally made beers. It's the perfect place to continue chatting about Iceland's past and get tips on other places to eat. If your time is limited or you're feeling a bit hangry, skip the city walk and join up with Reykjavik Sightseeing to jump right to the food.
Golden Circle Farms
Leave the city behind with Gray Line Iceland and embark on a tasting tour of the Golden Circle, the name given to the route that passes around Iceland's rugged perimeter. Pass through harsh volcanic landscapes of black rock, cruise past sprawling pasturelands dotted with grazing sheep, and check out dramatic headlands and coastal areas. Along the way, pop into a dairy farm to try yoghurt-like skyr served alongside homemade bread, roast beef, and river trout. Enjoy bruschetta and tomato schnapps at an organic farm, and cap off your day with adventurous bites of dried fish, followed up by smoked lamb, and sweet tooth-satisfying servings of pancakes with whipped cream, rhubarb jelly, and honey.
Olgerdin Brewery
Open since 1913, Olgerdin Brewery is the oldest in Iceland and they've spent the last 100 years perfecting their best recipes, plus adding a few new ones along the way. Taste their finest creations as you team up with an experienced guide from Gray Line Iceland and head inside for a spirited tour sure to warm you up on even the coldest days. Sip sweet glasses of mead made from local honey, compare frothy pints of dark ales and light lagers, and take a shot of Brennivin, the potent herbal schnapps that still carries the nickname 'black death' because of the skull that once graced its black-and-white label.
Kopar Restaurant
Explore Iceland's finer side with a delicious dinner at Kopar. Let Special Tours make all the arrangements at this award-winning restaurant keen on elevating the country's rustic fare to the highest level of international dishes. From delicate scallops with dill cream and salmon roe to blue ling with a lobster-infused sauce, let each dish lead you through Iceland's tastes in a serene environment overlooking the Atlantic with views of the Esja mountain range nearby.
Catch of the Day
Why let the fisherman have all the fun? Cut out the middle man and get an up-close look at the country's maritime heritage as you head out to sea with Special Tours to cast your line into the deep blue waters of the Atlantic. Climb aboard a classic Icelandic fishing trawler and help setup your line to fish for cod, catfish, Pollock, and halibut. When you've landed your day's catch, hand it over to the ship's chef and let them turn your keepers into a memorable meal, served right on the boat surrounded by the open sea.
Iceland – Top Attractions and Inspiring Photos – a photo list by Trover
The post Reykjavik foodie guide appeared first on Out There Starts Here.
Whether you want to snorkel it, scuba dive it, fly over it, maybe just look at it, or even sleep out on it, the Whitsunday Islands offer everyone –young or old, tepid or intrepid, city slicker or backpacker – the opportunity to experience the Great Barrier Reef, whichever way you want.
The Outer Reef is roughly two hours' journey from Airlie Beach, and stepping off the ReefWorld platform that's moored here on Hardy Reef, the warm waters reveal fish of every size and hue, from tiny little yellow fish that hide between the fingers of branching coral to the big blue Maori wrasse.
This is where you get to choose your own adventure.
The ReefWorld pontoon is like a little floating village out on the Reef. It's a hive of activity for the four hours that the mothership – the Cruise Whitsundays Seaflight – a modern, almost futuristic looking catamaran is moored alongside.
Everyone gets to see a bit of the Great Barrier Reef in their own way, some even taking a scenic helicopter flight over the nearby (and world-famous) Heart Reef.
Semi-submersible tours
For non-swimmers, the semisubmersible departs the pontoon every 20 minutes for a guide tour of the reef wall. Stay comfortably dry and gaze out the large flat windows at the marine-scape below, as a marine biologist explains some of the many complex interactions going on before your eyes – like cleaning stations – busy hubs where bigger fish come to get preened by smaller fish – an amazing little reef society hard at work. Once someone points out what to look for, you can see cleaning stations everywhere, and even spot the queue of fish waiting patiently nearby for their turn.
Snorkelling
For those who want to get a bit closer to the reef society, floating still and silently above a cleaning station is one of the most rewarding ways to see a great variety marine life.
Discover Scuba Diving
Six metres below the pontoon, and not long after arriving at the Hardy Reef pontoon, people of all ages take the plunge and try their first scuba dive. The pontoon has a submerged platform, which makes it really easy (and less scary) to actually take the plunge. Divers skirt the reef edge, flying over coral bommies and stopping periodically to observe the delicate marine life at close quarters.
Sleepover on the Reef
At 3pm sharp, the Seaflight departs to take guests back to their resorts in the Whitsunday Islands or, if you're not quite ready to leave the Reef, after the boat departs ReefWorld turns into ReefSleep. Left behind on the pontoon, the ocean stretching in all directions for as far as the eye can see, enjoy a glass of sparkling or a beer or two while watching the sunset.

Night Diving
ReefSleep also provides an opportunity for night diving on the Great Barrier Reef – a chance to see a completely different set of creatures, like the fire urchins, the Lions paw sea cucumbers and the crazy alien-like shrimps who in their hundreds come out and clean up anything that's been left behind.
After exploring the Reef at night, divers are rewarded with a barbecue dinner before retiring for the night in a swag under the stars, surrounded by the silent, living Coral Sea.
Start planning your Whitsundays holiday here
Expedia compensates authors for their writings appearing on this site, such compensation may include travel and other costs.
The post How to see the Whitsundays from every angle appeared first on Out There Starts Here.
With its seemingly endless ocean of sand and desolate beauty, the Arabian Desert holds a certain mystique to captivate the imagination. During your visit to the sprawling metropolis of Dubai, an excursion to the majestic and barren landscape located right on its doorstep is a must. No matter what kind of traveller you are, there are plenty of ways to explore this vast wilderness, from ripping across the tawny dunes in an ATV to indulging in the traditional comforts of a Bedouin-style camp. Check out our favourite desert-related things to do in Dubai, and discover your ideal adventure in the city's enchanting arid backyard.
Ride camels
Travel back in time to the Dubai of yesteryear with a ride on "the ship of the desert," also known as the dromedary camel. These single-humped ungulates have carted travellers around the Arabian Peninsula for thousands of years, so there's no better way to experience the landscape as it once was than this tried-and-true mode of transportation. Join a Platinum Heritage safari, meet your camel for the morning, and enjoy the rhythmic sway of your steady companion as you make the short trek to a Bedouin camp. Once you arrive, your hosts just might introduce you to another camel-centric tradition—a zesty meat dish!
Cruise the dunes in an ATV
Rippling hills and valleys of sand, and no roads anywhere in sight—the Emirati desert is a playground paradise for ATVs. Let the guides at Alpha Tours take you on the ultimate dune adventure in a vehicle that's more than up to the task. Hang on tight and prepare for a high-speed good time as your expert driver races through tight turns, steep climbs, and long runs across expansive stretches of wilderness. As the sinking sun paints the sky, head for a campsite to unwind with a delicious Arabian feast.
Check out the wildlife
While the Arabian Desert's hot, dry climate is unfriendly to most plant and animal species, there are some resilient critters that have adapted to this extreme environment. Seek out Dubai's remarkable wildlife on a tour with Platinum Heritage that leads you into the Dubai Desert Conservation Reserve, in which you can spot oryxes, gazelles, Arabian wildcats, and a variety of bird life. Afterward, get up-close and personal with desert-loving birds of prey as expert falconers introduce you to their impeccably trained avian companions.
Stay overnight
Nomadic Bedouin communities have roamed the Arabian Peninsula since ancient times, so there's no better way to get a taste of life in the desert than to spend the night under the stars at a traditional camp. Head out with the guides at Platinum Heritage for an evening of hospitality and entertainment around a roaring bonfire, complete with shisha, henna, and the graceful sway of belly dancers. If you're a morning person, wake up early to catch the fiery spectacle of the desert sunrise before heading back to the city.
Go sandboarding
Take a snowboard, subtract the heavy gear, substitute sand for snow, and you have sandboarding. Strap your feet into a board and try your hand at zipping down the dunes with the folks at OceanAir Travel, who have designed a desert adventure to please the thrill-seeker. After working up a sweat carving down mountains of sand (no chair lifts in the desert means walking back up for every ride), you also have time to take out a quad bike or race across the rolling terrain in a dune buggy.
Get the luxury experience
If champagne and glamping are more your speed than camel rides and 4×4 racing, cater to your fine tastes with an escape to Platinum Heritage's private desert retreat, where a lavish 6-course dinner awaits you. As you watch a dazzling blanket of stars appear in the deepening twilight, recline on plush cushions and linger over a sumptuous menu starring dishes like white truffle custard with caviar, tea-smoked lamb with fennel, and Australian Angus rib eye steak. C'est magnifique!
Soar in a hot air balloon
The Arabian Desert stretches across an area of nearly 2.3 million square km, and an aerial point of view offers a breathtaking perspective on its sprawling grandeur. Start your day early and climb into a hot air balloon with the guides at Alpha Tours for an unforgettable sunrise flight. In the cool morning air, watch the sunlight spread over craggy mountain peaks and rolling sand dunes as far as the eye can see, and keep an eye out for wandering camels and spotted gazelles before touching down on the ground again.
The post 7 awesome desert safaris in Dubai appeared first on Out There Starts Here.
F1 journalist Stewart Bell has his ear to the ground when it comes to all things Formula 1. He has the lowdown on Singapore's big race and why it's going to be a race to watch:
The world's finest drivers threading the barriers under lights at up to 320km/h, trackside parties, live performances from top international artists, numerous food and beverage offerings from hawker-style eateries to luxurious hospitality, all in the heart of Singapore. The Formula 1 Singapore Grand Prix has established itself as one of the world's great sporting events, a spectacle few can match.
It's no surprise then that since the inaugural event, more than 200,000 spectators have attended each year, with almost 400 million more watching on TV globally.
And this September 15-17th, the Formula 1 Singapore Grand Prix will celebrate a special milestone – its 10th edition, which is expected to be a blockbuster. A titanic battle ongoing for the world championship between Mercedes' Lewis Hamilton and Ferrari's Sebastian Vettel will come to a head.
Here are the 10 things that will ensure the 2017 Formula 1 Singapore Airlines Singapore Grand Prix is a milestone to remember:
1 min 47.187
That's all Australian Formula 1 driver Daniel Ricciardo needed last year to cover Singapore's stunning 23-turn, 5.065km Marina Bay Street Circuit in his Red Bull Racing RB12, setting the timing screens alight as the race's fastest lap.
But for that to happen, a dedicated crew of more than 4,000 worked around the clock for 22 weeks to set-up the temporary facilities – 2,608 concrete barriers, nine grandstands, nine entertainment stages, numerous hospitality facilities and 1,600 lighting projectors were installed throughout the 799,000sqm Circuit Park.
"Everything must be ready for the 250,000 spectators coming through the gates and the global TV audience of hundreds of millions," says Australian Jonathan Giesecke, Senior Project Manager at Faithful+Gould, Official Engineering Project Manager for the Formula 1 Singapore Grand Prix.
61 Laps
For 308km of F1 on Sunday. This race usually hits the maximum two-hour time limit. Discovering the best places to watch the cars thread the barriers on each lap is all part of the experience, especially with the action so close in Singapore.
A slew of new ticketing offerings have been introduced this year, such as single day tickets for selected grandstands and the Premier Walkabout ticket category to allow fans to customise their experience over the weekend. This is in addition to a new junior ticket for all Zone 1 grandstands, Super Pit ticket category as well as three new Combination packages, which provides flexibility to explore all of the different parts of the Circuit Park over the weekend.
"There's also a new Empress Grandstand which will offer spectacular views of the cars slowing down between Turns 11 and 12 of the Marina Bay Street Circuit before they cross the historical Anderson Bridge," says Michael Roche, Executive Director, Singapore GP.

1600
That's the amount of lighting projectors needed to create one of the greatest spectacles in world sport. The bespoke, state-of-the-art system from Italian lighting specialists DZ Engineering has not only delivered optimal visibility for night racing conditions since 2008, but also wowed fans all over the world as the track is lit up against the city backdrop.
The lighting projectors are strategically positioned around the track, ensuring the drivers can attack the racing line with minimal glare or reflections from wet surfaces or spray from other cars.
Setting up the system of 1,600 light projectors, 108.4km of power cables and 240 steel pylons is not the work of a moment. But to reduce timeframes the power cables are housed within Aluminium trusses – similar to light fittings at concerts – safely and securely well-above ground level.
33,000
The number of plates served in the Formula One Paddock Club throughout the event, by celebrity chef Jean-Georges Vongerichten, whose new restaurant The Dempsey Cookhouse & Bar will be one of the highlights of Singapore's famed Formula One Paddock Club.
The Formula One Paddock Club is where royalty, captains of industry and plenty of rock stars rub shoulders in a super-exclusive enclave, designed to not only put them at the heart of the sport, but in the lap of luxury. It is, absolutely, the finest way to enjoy the pinnacle of international motorsport.
Other hospitality options include the new industrial-themed Apex Lounge located opposite the podium, the luxurious Sky Suites, directly across from the F1 team garages, Club Suites and the Green Room on the main pit straight, and the Turn 3 Premier Grandstand for a fantastic view of the opening corners (1-3) and the action that happens there lap-after-lap.
24
The number of Grammy Award winners who have performed at the event since 2008. This year's line-up is one of the best-ever, with global DJ sensation Calvin Harris, pop superstar Ariana Grande, synth-pop veterans Duran Duran, US pop rockers OneRepublic, American DJ duo The Chainsmokers, British singer-songwriters Seal, and Lianne La Havas, and spoken word performer George the Poet.
Naturally, organising a bigger and better entertainment line-up each year is not the work of a moment, "it's a combination of listening to our fans as well as active engagement with multiple agents to check who is on tour," says Michael Roche, Executive Director, Singapore GP.
"We have a mountain of work to do once any artist is confirmed – as it's not just the one act. We try to balance our entertainment offerings between the younger music acts and the evergreen acts to cater to fans of all age groups."

700
That's the sheer weight (in tonnes) of Formula One cargo, which is flown into the city-state on seven jumbo jets. This precious cargo from the teams, weighing the equivalent of 280 African elephants, includes the all-important cars. Once the cars are on the ground, the teams' advance parties arrive to set up the garages.
However, all of the teams stay on European time to ensure they're razor-sharp for the night racing – with drivers, mechanics and engineers going to bed in the early hours of the morning and getting up around lunchtime to start their days.
"The flights actually work out in our favour in that respect, because we arrive in the evening, the guys get there and can have a big night if they like for their first night in Singapore and they don't actually have to go to bed until 6 or 7 o'clock in the morning," says Red Bull Racing team manager Jonathan Wheatley.
3-4kg
This is the amount of fluid lost by drivers during the Formula 1 Singapore Grand Prix. They're under maximum physical stress, with cockpit temperatures soaring to 55 degrees at racing speeds.
To ensure the drivers retain concentration over the race distance, and keep cool under pressure, they put the hard yards in pre-event, with more heat training once on the ground. And it pays off.
"The last few years I've put emphasis on Singapore with my training, and I think the results I've shown that I've been on the podium three years in a row there," says Red Bull Racing's Daniel Ricciardo, who knows the faster, more furious F1 cars this year will provide an even bigger challenge there.
500
This is the number of accredited media who head to Marina Bay every year to cover the event across broadcast, print and digital. The 23-turn street circuit generally makes for great racing, and normally at a crucial point in the World Championship – with this year's edition set to be a white-hot battle between Mercedes' Lewis Hamilton and Ferrari's Sebastian Vettel.
The FIA International Media Centre is where it all happens, above the F1 team garages, with journalists and photographers working long into the night to get the latest news from the paddock to the eyes of the world. The sport normally stays on European time to ensure perfect concentration at night, so it's a mid-afternoon start going through to early morning.
"We have received great reviews amongst the international press, with many regarding Singapore as a must-visit destination on the Formula One calendar. This is certainly a feather in our cap," says Mr Colin Syn, Deputy Chairman of Singapore GP.

250,000
That's the average number of spectators heading to Marina Bay Street Circuit every year, spreading out across the 799,000sqm Circuit Park – equivalent to approximately 80 soccer fields. Hugely popular, a ticket to the Formula 1 Singapore Grand Prix not only offers fans a night of fantastic racing and international artists.
For the family, there's so much to see and do. On track the action never stops – with F1 and fantastic support categories in Ferrari Challenge Asia Pacific, and Porsche Carrera Cup Asia.
Off-track, kids young and old can get their hearts racing with fun interactive activities like the Pit Stop Challenge, where you can challenge yourself against the Singapore GP off track pit crew by changing a tyre. You can even get behind the wheel of a race simulator, for a few laps of the Marina Bay Street Circuit.
3min 40sec
This is the exact duration of the now-traditional post-race fireworks display. It's a performance that has to be timed to perfection, triggered as the winner crosses the line to take the chequered flag. Check out the podium celebration after that – before heading on to the Padang stage for the Calvin Harris concert.
But as the race weekend begins, the Formula 1 Singapore Grand Prix organisers are already planning the pack-down, and dismantle of the circuit – for its return to city streets with minimal disruption to traffic and businesses. "Nothing is left to chance with over 25,000 crew members working around the 799,000sqm Circuit Park," says Michael Roche, Executive Director, Singapore GP. "To ensure a smooth delivery of the event, all activities are planned down to the finest detail, and every department relies on a minute-by-minute guide."
The 2017 FORMULA 1 SINGAPORE AIRLINES SINGAPORE GRAND PRIX will be held from September 15-17, with more information at singaporegp.sg
The post Perfect 10: Creating the 10th Formula 1 Singapore Grand Prix appeared first on Out There Starts Here.
Let me tell you about an unscheduled 3.30 am wake-up call I experienced the other day. I'm hoping my story also serves as a wake-up call to the travel and security industries as well as for the police (though I doubt it).
The acclaimed British novelist Nicholas Shakespeare describes it as "the only trek".
OPINION:
Melbourne was home to the World's 50 Best Restaurant awards this year. The only other cities to have hosted this prestigious event are London (for the first 14 years) and New York (last year). Landing an event of this magnitude was game-changing for Australia. And so back in April, I set off to experience a series of events designed by Melbourne Food and Wine Festival, Tourism Australia and Visit Victoria to spread the message that Australia is a must-visit culinary destination.
As Vivid Sydney wraps up for another year, we chat to Kiwi director Ash Bolland who designed the festival's most prominent show,
Audio Creatures
.
With ever-growing troves of valuable data on its shelves, Google has expanded its Street View range further to Uluru-Kata Tjuta National Park in Northern Territory, Australia.
Perhaps fewer Kiwis are aware that it's also home to some quirky winter events.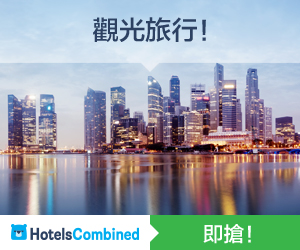 Flying in, I see it. Not the hulking green mass of Norfolk Island, which looks like a dairy farm plonked in the middle of the ocean, but its smaller sibling six kilometres to the south, a rugged, uninhabited (except by thousands of seabirds) red-earth island that's been called "the Uluru of the Pacific".
Australia's Kangaroo Island is about to get a boost in tourist numbers with the announcement of direct flights from Adelaide and Melbourne by Qantas.
Crouch and crawl into the future. Australia's first capsule hotel has opened in Sydney CBD and is offering space travel-inspired accommodation at a price point between a hostel and an Airbnb.
Sydney's most famous icon is lighting up and attracting the gaze of millions every night, under the directorship of Kiwi Ash Bolland.
Read all you can before you go as I am not going to tell a granny how to suck eggs. Make sure you ingest the advice and be wise to the risks, it gets mighty
This page is a bit unusual in that it isn't for travellers. Or rather I should say not for tourists, because for long term travellers it may well be very interesting! In the section on this website about
financing your travels by working in Australia
I wrote about the possibility to
get temporary jobs in the mining industry
, which is VERY lucrative. And that page became very popular also with Australians and New Zealanders looking for permanent mining jobs. I also have two reader pages on the site where people looked for advice on finding mining jobs. No other pages on my site have received anywhere near the same amount of comments! All comments are from people looking for help with getting a mining job. Hence the new page. I hope it helps!
HOW FAR CAN YOU GO IN A DAY? When Bob Sargeant and his partner Dawn Wiles became fed up with the craziness of modern day living away back in 1987, they
A couple of years ago I posted a story on here about my trip up the Oodnadatta on an XR400. Since then I moved up and got a bigger bike and done a few
(Has appeared in Top Tourist Caravan Parks Newsletter -Feb 2012) It was the first evening on our first ever visit to the town of Broken Hill while on
My husband is being posted to Darwin for work and we have decided to drive there. We are going in January and I know this is the wet season. My question
We are seven tourists who were at Cooper Creek the day the ABC helicopter went down and have written a blog about our travels through the outback and have
I climbed the rock back in 1987 and it was a soulful experience. All Australians have the right to climb and they should. I felt more in tune with our