From the sails of the Sydney Opera House to the waves off Bondi Beach, Sydney sparkles in the sunshine. Luckily, even in winter Sydney is blessed with blue skies and sunshine but what do you do when the weather doesn't play ball? You definitely don't stay inside. Overcast and cloudy, or bright and sunny, Sydney's suburbs have something for everyone, year round. So rug up and get ready to go exploring with our guide:
Chippendale
Stick to the side streets in Sydney's inner city suburbs and you can't go wrong. Right on the cusp of the CBD, Chippendale's tiny alleyways and historic buildings have been transformed into dining hotspots. Start off with goblet-sized gin and tonics at Gin Lane on Kensington Street. The small bar is housed in one of the old worker's cottages dating back to when the area was originally the Carlton United Brewery. The line of quaint cottages are also home to artisan chocolatiers and beauty stores. Next, make a beeline for Spice Alley, the small laneway off Kensington Street, where you'll find Asian street food stalls, with just enough space for tables and chairs under lanterns and fairy lights. For a formal foodie evening, walk a few blocks south to Ester, Sydney's award winning wood-fired restaurant where dishes like buffalo curd pie have a dedicated local following.
Alexandria/Rosebery
Just 10-15 minutes drive from the CBD and you're strolling through the streets of Sydney's old industrial area. These days the factories have given over to industrial chic cafes, cooking schools and distilleries. At The Grounds of Alexandria, winter does little to dampen the crowds of people sitting in the gardens, checking out the farmyard animals and enjoying a tipple or two under heaters and hanging plants. The Cannery Rosebery is a cavernous converted warehouse space housing everything from a cooking school and health food store to bakeries and cafes. The Fifth Earl is another local's favourite. Don't pass up the brioche French toast. At the back of the Cannery is Archie Rose Distillery, the spot for a tipple or two. Those wanting to work off the winter blues should head down the road to SkyZone, the indoor trampoline park where you can be a big kid for a few hours, no judgement. Exercise classes are not for the faint hearted, but still good fun.
The Good One Cafe in Bondi does healthy and tasty at its best
Bondi
There's more to Bondi than the beach – although you'll still find surfers and swimmers enjoying the waves through the winter months. You'll find even more people perusing the fresh produce at the Bondi Farmers Markets. Each Saturday morning the grounds of Bondi Beach Public School turn into a marketplace where you can pick up everything from heirloom carrots to rooftop honey. There's usually a few local artisans selling their wares if you're in need of a souvenir to take home. Just around the corner from the markets is the brand new Good One Café, where you'll fit right in with the locals drinking cold press juices and tucking into zucchini fritters. Grab a window seat and watch Bondi's famous four legged locals on their daily walks – you'll find dogs of all shapes and sizes being walked down to the promenade and up onto the Bondi to Coogee Coastal Walk. The dramatic 6km trail hugs the coastline and is one of the most spectacular walks year round.
Surry Hills
Long known as the home of fledging fashion designers and artists, the streets of Surry Hills have plenty of stories to tell. Spend an afternoon people watching at The Dolphin or Cricketers Arms, two of the many pubs dotted throughout the suburb. Pop in and out of vintage clothing stores or stock up on quirky gifts at stores like Holy Kitsch and Follow Store. There's even a boutique paper store – Paper2 is a stationery lover's happy place. When the weather gets a little wild, warm your cockles with a coffee at Reuben Hills. Taking industrial chic décor to the next level, this café sources its beans from all over the world, with the owners rotating beans based on their latest travels. If you really want to heat up your insides, head over to The Wild Rover, Surry Hills' specialty whisky bar for a dram or two.
The Rocks and Barangaroo
Sydney's historic harbourside districts are home to plenty of hidden gems, if you know where to look. Head into the warren of The Rocks' sandstone back streets to brand new basement bar The Doss House. This cosy bar is well known for whisky cocktails and charcuterie boards, but also offers a slice of Sydney history on a plate, having housed everything from opium dens to puppet shops in its colourful past. Foodies will love Barangaroo, the recently redeveloped entertainment precinct to the west of The Rocks. This modern melting pot is home to fine dining French restaurants, new age Turkish cuisine, high end Asian dining, gourmet delis and more. Celebrity chef Matt Moran's new three-storey Barangaroo Place has everything you need, from rooftop drinks to feasting menus. Right next door to the eateries are the Streets of Barangaroo, home to cutting edge stores stocked with emerging and well known local designers.
Go underground at The Doss House for a history lesson with a difference
Whether you want to people watch from a historic pub or shop up a storm, shake off those winter blues and see Sydney in all its glory. Discover your ideal neighbourhood here!
The post How to see Sydney this Winter appeared first on Out There Starts Here.
This piece was contributed by Samantha Stock.
The weather is fantastic, there's plenty to do, the food and drinks are delicious, it's easy to get around and it's safe – Rarotonga is the perfect holiday destination for everyone. It's a piece of paradise that's a true home away from home. The minute you step off the plane you hear Papa Jack welcoming you in song, and the Aunties are waiting as you enter the terminal to point you in the right direction for hotel transfers or car rental. You know you're in the islands when the Avis car agent hands over the keys while reminding you not to park under coconut trees and to watch out for piglets, dogs, chickens, roosters and kids!
1. Choose the right type of accommodation for the holiday you want
It takes just over 30 minutes to drive around the island, so if you hire a car, your only worry needs to be whether to turn right or left when you exit the airport. The accommodation options in Raro are endless; if you're looking for modern, luxurious, high-end, self-contained accommodation then you can't go past Sea Change Villas. Right on the lagoon, you arrive to a stocked fridge for breakfast and even specially sourced Rarotongan beer from the local brewery! Another property that really stands out is Ikuringi Eco Retreat. Nestled at the foot of the mountains, this intimate eco retreat is the Cook Islands' only glamping hotel. Indulge in a bath under the stars or take a stroll through the lush organic gardens. The whole resort is environmentally friendly and fully sustainable, with a luxurious feel. Couples looking for a resort on the beach should make a beeline for the Crown Beach Resort – adults-only accommodation in lush green settings. You can enjoy a romantic candlelit dinner on the beach or under a private gazebo, and there's the acclaimed Flambe restaurant, with outstanding cuisine and a fire show.
2. Don't miss the markets
Make sure your trip to Raro includes a Saturday, as the Saturday morning markets are not to be missed – the fresh fruit smoothies are out of this world, there's so much food to try, and better yet, you're supporting the local traders selling their handmade artifacts. The best part is they are so happy to tell you all about how they made their wares and what they do. There are also markets on Tuesday, Wednesday and Thursday, and on Sunday from 5–8pm Muri Beach hosts the night food markets, where the atmosphere is electric. Long, colourful tables are surrounded by all sorts of food trucks, live music is pumping plus you can BYO drinks! The Cook Islanders are a generous bunch and this sure is clear in the portion sizes. You absolutely cannot go past the fresh, lightly fried salt and pepper calamari.
3. Enjoy eating the fresh seafood
The Cook Islands are famous for their fresh fish, whether it's sashimi or the most epic fish sandwiches I've ever experienced! For sashimi you can't go past the Islander, perched between the airport and the beach. Muri Beach Club also does a mean sashimi, but allow more than just a stop for lunch here, as you can easily spend an afternoon enjoying the sunshine and the beach activities. Take a moment to enjoy a 'banana colada' I guarantee you will not be disappointed! Charlies in Takitumu District and Moorings Beach Café in Muri Beach fight for the title of the best fish sandwiches, so my suggestion is to try both. You won't be disappointed. Charlies has live music every night, it's a fun atmosphere with a good mix of tourists and locals. Charlie and Mary make everyone feel at home – but you must eat ALL of your food!
4. Experience the beautiful lagoon and the Cook Islands culture
There is no denying that on the Aroa side of Rarotonga you can find beautiful snorkelling, but undeniably the best place to go is the Marine Sanctuary at the Rarotongan on the Beach. The team at Sanctuary Rarotonga on the Beach will share maps that show you the different routes you can explore and all of the different types of fish. Keep an eye out for feeding stations where the fish line up to be cleaned by other fish, and if you're really lucky you might even see a turtle.
Highlander Paradise is a fantastic way to learn about the rich history and culture of the Cook Islands people, starting the minute you're picked up and taken way up in the mountains. Your bus becomes your vaka and the other passengers your tribe for the night. You arrive at the camp high up in the mountains and tour the village while the Chief describes what happens in real tribal life. This is followed by a dance show by a local dance school and a beautiful buffet dinner including all of the local delicacies cooked traditionally, in an umu (underground oven).
5. Seek out the perfect sunset
The sunsets in the Cook Islands are some of the best in the world, and there are some really great places to nestle in and enjoy happy hour drinks while watching a sunset that will take your breath away. The shipwreck bar at Aroa Beach Resort is small and fun, the service is fantastic, you'll know about it when you meet Alone, the live music rocks and like everywhere else in the Cooks, the food portion sizes are huge!
The post 5 Tips to Do Rarotonga Right appeared first on Out There Starts Here.
How would you like your hotel to have its very own waterpark? What about more than 65,000 marine animals in some of the world's most spectacular aquariums? And would ice cream parlours, enormous swimming pools, sprawling day spa and dozens of restaurants sweeten the deal? We thought so. A stay at Atlantis The Palm is like no other hotel stay. Except perhaps Walt Disney World. Even then you'd be hard pressed to find the type of decadence Dubai excels at.
Admittedly, Atlantis does look a little like something out of the set of The Little Mermaid. The designers took a theme and ran with it – the lost underwater city after which the hotel is named is brought to life through enormous pillars in the lobby decorated with giant fish and a towering glass sculpture reminiscent of coral swaying in the sea. There are seahorses on the door handles, seashell chandeliers, giant sea snail shells on the walls. And then there's the real sea life. Just off the main lobby is the Ambassador Lagoon, filled with thousands of fish, sharks and rays. Standing more than 10 metres tall, with more than 11 million litres of water, the aquarium is one of the largest in the world and snakes around the corridor so non-guests can sneak a peek. There's a few other ways to get a good look at the aquarium. You can sign up to hop in the tank on an Aqua Trek, donning oxygen-filled helmets and descending three metres down to a ledge that sits underwater on the edge of the tank. The rays aren't shy about swooping over your head as guides point out the bigger fish and sharks. It's a surreal experience to be surrounded by sea life and not even get your hair wet. The more adventurous can head deeper into the lagoon on an aquarium dive, or stick to the top on a snorkel tour.
For those looking for something a bit more zen, further away from the sharks, the Lost Chambers Aquarium, also onsite, offers early morning yoga classes. Head inside before the aquarium opens to spend an hour moving through stretching and breathing exercises as you watch the fish swim past. It's a surreal experience, and not to be missed, especially when you're given 20 minutes at the end of class to explore the aquarium without the crowds.
You'll find plenty of people over at Aquaventure too. The hotel's very own waterpark is hugely popular with locals and tourists staying at other hotels. With free entry for hotel guests, it's a great added value for your stay. Enter the park as many times as you like to hit the waterslides, rapids, artificial beaches and kids zones. Guests can float through an inner tube inside an aquarium on Shark Attack, before heading to the top of the tank to try out ray feeding or a Shark Safari for those feeling extra brave.
When it comes to once in a lifetime experiences, foodies also flock to Atlantis, to taste their way through the dozens of different dining options. Start out with generous serves of fatoush salad, pastries, shish tawook and other Lebanese dishes at the beautifully decorated Ayamna Restaurant. Settle in for shepherds pie, big glasses of gin and juicy burgers at Gordon Ramsey's Bread Street Kitchen and Bar. Get your steak fix at the Seafire Steakhouse and Bar, and save up your sashimi quota for a good session at Nobu. Then there's the buffets. Atlantis has two – Saffron, with an Asian theme, and Kaleidoscope, which has a large international selection. For breakfast, both buffets are an absolutely smorgasbord of sweet and savoury options – including candy bars and chocolate fountains. Try zaatar croissants or rice pudding, get stuck into eggs whichever way you want, or make a beeline for the cronuts. You won't walk away hungry. The only problem will be working up an appetite for lunch.
Then there's the best kept secret at Atlantis. Unlike a lot of high end hotels, several of Atlantis' bars host Happy Hour. Held twice daily at Barazura, Happy Hour is the best way to sip cocktails in Dubai without breaking the bank.
Whether you want to wind down by the pool or go all out at Aquaventure World, Atlantis The Palm has plenty to keep you occupied.
Lisa was the guest of Atlantis The Palm
The post Unique Sleeps: Atlantis The Palm, Dubai appeared first on Out There Starts Here.
Back when I was a product-obsessed beauty editor and didn't sashay round with a handbag full of corn puffs and plastic cars, my flight skin advice would have read something like this:
"Start with a deep cleansing exfoliating mask, then a hydrating mask, then three serums, a face oil, eye gel, and SPF then makeup before you leave the house. Once you're on the plane, cleanse your face with a cleansing balm and muslin, and pop on a sheet mask. Ignore the weird looks. Once you remove it, re-apply serums, oils and SPF again. Before you land, apply tinted moisturiser, mascara, blush, brightening eye shadow, a pop of pink lipstick, and apply dry shampoo throu-"… you get the idea.
Who has time for that?
Lots of people probably, the lucky squids.
But not me people.
These days I spend all my energy, time and handbag real estate on nappies, sippy cups, snacks and Lego. I know! I know. It's as glamorous as a burp.
And so, since I now boast the holy trinity of:
Very young children
Lots of travel experience
Years spent creating skin care products for people who don't want fussiness and confusion and seven-step routines, just skin that looks good and feels nice
… I have a pretty effective, simple philosophy of flight skin care. Most of it is done before you get on the plane, so you can focus on your meal and a movie/walking your child up and down the aisle 75 times.

1. Do a mask before you fly.
You've seen how much flights suck your face dry, right? Well the battle starts before you get to the airport. So whether it's a nourishing cream mask the night before, or a serum-drenched sheet mask the morning you fly out, DO take 10 minutes to hydrate your skin before a long flight. Bonus points for exfoliating first. I like Sodashi's Plant Essence Replenish Mask.
2. Layer oils and creams.
To give your face (…and neck and chest because your face stops at your boobs) its' best possible chance to retain moisture, apply a nourishing face oil and then a rich facial moisturiser the day you fly. I slather myself in my own Go-To Face Hero and Very Useful Face Cream, obviously.
3. Wear SPF
Before kids when I had time to read a lot, I discovered UV exposure intensifies the higher up you are (closer to the ozone), and plane windows don't protect you from UVA rays. So, if your flight is in daylight hours, yah, ya need to wear SPF. And broad spectrum is a must. This is especially true if you've got a window seat, or, um, you're flying the plane. (I personally use mineral/physical sun protection, preferably with at least 15% Zinc Oxide.)
4. Mask as you sleep
If you're on a flight over 10 hours in length, or have a special event once you land, it is worth doing a mid-flight mask. So, clean off makeup with a wipe (or even better, some micellar water and cotton pad – ready made face wipes are pretty gross and drying in my opinion) then generously apply either a leave-on (read: invisible) hydrating mask. Aspect's Hydrating mask is good, so too Eminence's Linden Calendula Treatment. A very rich night cream will also do the trick. No rinsing required.
5. Look after your lips and hands.
Pack a replenishing hand cream and lip balm. Apply frequently. Then some more.
6. Avoid flat hair.
Planes don't just suck the moisture from you and give you a cold (just me?) they make your hair all flat and s%*t, too. So, if length permits, tie it up high in a bun once you get on, and let it out once you land.
7. Your body gets dry, too.
Does it EVER. Especially if you've had a spray tan, which I generally have before flying somewhere hot, and which extracts every last drop of water from my epidermis and leaves my hands and ankles and arms looking like that of a 200 year-old. Cute! So. Moisturise with body oil, THEN body lotion before you fly, then do it again once you land and shower. And if you can be assed, take a hotel or travel size body lotion and apply it to arms and legs as you fly. Why not? Why not.
Since it's so cheap and convenient now, we tend to forget that long flights are incredibly taxing on the body. So, look after it! It's your magical, moving temple! Try to skip the booze, or just have one. Drink a ton of water. Stretch. Get some sun or go for a walk when you arrive. My husband fasts on flights and reckons it makes him feel better once he arrives, but I fasted for three hours once and have decided it's not for me.
Expedia compensates authors for their writings appearing on this site, such compensation may include travel and other costs.
The post Zoë Foster Blake's sky-high skin hacks appeared first on Out There Starts Here.
Fiji's tropical climate, clear, warm water and pristine coral reefs attract scuba divers from all over the world.
It is especially famous for the vibrant soft corals to be found on the islands' many reefs; in fact, it's known as the soft coral capital of the world. It's also world-famous for shark diving. The Fijians have a way with sharks, and it's one of the few places in the world where you can dive with bull sharks and tiger sharks with nothing between you except clear water.
Here is our pick of the best scuba dives in Fiji, all within easy access of nearby resorts.
1. Great White Wall, Rainbow Reef
Image: Heather Sutton
There are dozens of beautiful dive sites on the Rainbow Reef, but this one is a stand-out. The entry point is a small depression on a coral wall, with the top of the reef around 10m deep. The top of the reef is covered in soft corals every colour of the rainbow, with even more colourful fish flitting in and around them. In the overhangs and swim-throughs there are schools of bigeyes, and then when you peek over the edge – a wall of white soft coral that looks for all the world like a snow scene. It's beautiful.
2. The Bistro Shark Dive, Beqa Lagoon
Possibly Fiji's most famous shark dive, it was established by Brendan Paige, a South African ex-pat who was the first to establish a shark-feed dive in Fiji many years ago. Sitting behind a low wall made of coral rubble, at a depth of around 22m, you'll find yourself being buzzed by silvertip sharks, sicklefin lemon sharks, grey reef sharks, whitetip reef sharks, bull sharks and tawny nurse sharks. The Fijian shark feeders are very experienced and have a great way of making you feel completely safe while you watch these incredible apex predators. There are two other shark-feed dives in Beqa Lagoon, 'The Arena' and 'The Cathedral', and another called 'The Awakening' at Barefoot Kuata Island in the lower Yasawas.
It's hard to pick the best dive site in Bligh Water – they are all good, with names to prove it: Black Magic, Breathtaker and Yellow Mellow. Wheat Fields is another beauty here, with coral bommies topped in fields of vibrant yellow soft coral that looks like … a field of wheat. Instant Replay is ablaze with colour and is a fun drift dive with a twist – towards the end, you can duck into a gap in the reef wall, swim back and enjoy the drift again!
Think giant sea fans – everywhere. Enormous fans made up of intricate lacework in all different colours: red, orange, yellow, green and purple. It's like swimming through a world created by Lewis Carroll of Alice in Wonderland fame. The coral gardens are great fun to explore, with gullies and swim-throughs that will make you feel like a kid again exploring them.
5. Manta Reef, Kadavu
Image: Matava Resort
Kadavu Island is the closest jump-off point to Fiji's Great Astrolabe Barrier Reef, the world's fourth-largest barrier reef. There are many stunning dive sites here, including Naiqoro Passage with its wall of purple soft corals, huge sea fans and huge coral trees, Seafan Alley and Yellow Wall. At Manta Reef you have a unique opportunity (if you're very lucky) to dive with both reef manta rays and giant oceanic manta rays – one of very few places in the world you can do this.
The post The 5 Best Scuba Dives in Fiji appeared first on Out There Starts Here.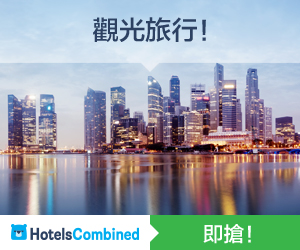 It's very tempting to keep quiet about Kauai. I want to keep it all to myself. Just a 40 minute flight from Honolulu, but a world away in so many ways, Kauai is a place of raw beauty and laid back life. From the people to the roadside chickens, everything and everyone is pretty chilled out. And when you live somewhere so stunning, it's easy to understand why. Here are eight reasons why Kauai takes my breath away:
1. The Nāpali Coast
From a zodiac speed boat, the Nāpali Coast seems to stretch on forever. The towering sea cliffs, dotted with waterfalls, sea caves and deserted beaches appear dramatically just as we round a peninsula on our Captain Andy rafting tour. The 27 km stretch of coast is best seen by boat or by helicopter, and we've zipped down the coastline on a speedboat so that we can get up close. We're talking really close. The tides are with us today and the wind is behaving so we hold on tight as the captain backs the boat right into several of the sea caves that have been carved over time into the cliffs. We rise up with the water, which swirls and foams like the inside of a washing machine, before shooting back out on the wave. The trip has already been pretty spectacular, with pods of Spinner Dolphins accompanying us on the way down, and whales breaching left and right, but this is something else. You'll bounce around on the boat, which many describe as a rollercoaster, but when the boat gets some air and you've got the wind in your hair, it's one pretty awesome ride.
2. Jurassic Park comes to life
Much of Kauai is so remote and rugged that it can only be seen by helicopter. That means if there's one place you're going to tick this aero-adventure off your bucket list, make it Kauai. Blue Hawaiian Helicopters operate out of the airport and have a pretty slick operation. You'll be checked in, given a briefing and then hopping into your helicopter in no time. It's the ultimate birds eye view of the Garden Isle – dip into Hanapepe Valley, sidle right up to dramatic "Jurassic Park Falls" at Manawaiopuna, and hover inside Waimea Canyon, joining birds casually winging their way up to their perches on the rocks. Get a different perspective of the Nāpali Coast as you swing out to sea to look back at the sea cliffs from above.
3. Tip Top shape
Breakfast is big business in Hawaii. There are restaurants, buffets, even road side shacks that have a cult like following for their Loco Moco, but there's one place on Kauai that's famous for its pancakes, and trust me, it's not what you'd expect. Tip Top Motel in Lihue looks just like an average motel from the outside. With an oddly large number of cars parked out front. And a line of people out the door. They're not here for accommodation, they're here for breakfast. The Tip Top Motel Bakery is legendary for its no frills, no fuss breakfasts. Head inside, wait for a table in the very casual diner-style seating, and order the macadamia nut banana pancakes. Delivered on a trolley, these pancakes are under $10 and served unadorned, but there's syrup and butter on the table, and you won't be leaving one bite behind.
4. Live the surfer lifestyle
If you're after a taste of the surfer way of life, Hanalei Bay is the place for you. Famous for its dramatic headlands, and easy waves, the beach is filled with travellers trying out the sport, along with the pros who tackle the breaks further out. Best yet, the town of Hanalei has plenty of surf board rental spots. Get out there early, work up an appetite then hit Hanalei's main street, a quaint, eclectic mix of shops, juice stands and restaurants. Order a huge smoothie from the colourful Aloha Juice stand, grab a burrito from Federico's Mexican and settle in at a picnic table for a laid back lunch.
5. Back to the land
Kauai residents care deeply about their land, and there's no better place to learn more about their passion, but also about the land itself than at the Waipa Foundation. Located on the northern side of the island, on the tip of Hanalei Bay, the Foundation is committed to educating its community, and its visitors. Twice a month, the Foundation's lush farm hosts a dinner in conjunction with the Westin Princeville Ocean Resort Villas. This stunning resort sits on the cliffs above Hanalei Bay but brings its guests down to the valley to tour the farm, and taste the fruits of its harvest. Learn about poi, native pineapples and all the different varieties of kale before sitting down to a three course feast cooked by the Westin's award winning chefs – traditional Hawaiian hula and ukulele performances are the icing on the cake.
6. Tubing adventures
There are no 'f words' allowed on the Kauai Backcountry Tubing Adventure. We're talking about "freezing", "frigid" and "frosty". Apparently "fresh" is allowed, but that's it. Of course, the hilarious guides are talking about water temperature, because we're about to go mountain tubing high in the rainforest, in canals filled with run off water from the soaring waterfalls. It turns out, with a wetsuit top and shorts on, and most of my body sitting out of the tube, it's pretty comfortable. Or maybe it's because I'm too distracted by the gobsmacking experience of floating through tunnels and flumes, surrounded on all sides by lush rainforest. Carved back in the 1870s, these channels were originally used to water sugar plantations, diverting the waterfalls to feed an industry that eventually petered out. The tunnels and channels remained and today see thousands of travellers float down their course. With head torches on, we shoot down dark tunnels, out into the bright sunlight, bumping into each other and the walls, and it's all good fun, like nature's waterslide, before ending up at a picnic lunch.
7. Guilt free dining
There's something very special about Table 53 at RumFire Poipu Beach. Sheraton Kauai Resort's fine dining restaurant has plenty of beautiful tables, looking out over the ocean, but this one is extra special. Not only does it have the prime spot overlooking sunset, but all of the profits from anything consumed at the table go straight to charity. That's a pretty big commitment and one the hotel is pretty proud of. You can dine on dishes like Kona lobster and fried Brussel sprouts, sip award winning cocktails (they make a mean Mai Tai), and dig into flourless macadamia chocolate tortes for dessert, knowing you'll be helping the Children's Justice Center of Kauai do their good work. Now that's a guilt free dinner!
8. Soak up the sunshine
Poipu on the Kauai's southern side, is known for sunny days and stunning sunsets. If you're after a few days of sun, surf and serious pool time, make a beeline for the Grand Hyatt Kauai Resort and Spa. This sprawling resort has some of the most beautiful manicured grounds spread out across 50 acres, there are almost too many pools to count, with a sandy lagoon, adults pools, spa pools, kids pools, and a waterslide.
The post 8 reasons to be crazy about Kauai appeared first on Out There Starts Here.
There are not too many places in the world where you can be sitting on your hotel balcony, watching whales breach right in front of you. We're not talking a few little splashes or sprays on the horizon. At the Fairmont Kea Lani Maui, guests have 180 degree views out to sea, and the prime viewing spot just happens to be anywhere you can see the water. Whales breach just off the shore during migration season (Jan-March) and it's a show that is pretty hard to get sick of.
It's how we begin our mornings, on a walk down to the beach, and how we end the day, with a glass of bubbles on the balcony. We learn to spot calves (small splashes) and mothers (really big splashes), with the staff quick to point out a few more technical facts and figures.
When we finally take our eyes off the ocean, it is to be rewarded with impeccably manicured grounds, swaying palm trees, several pools, and a very nice cabana we call our own for the day. The Fairmont Kea Lani has that perfect balance of family fun and grown up fun. The Adults Only pool is a haven of cocktails, cabanas and cooling off – mochi ice cream, cooler bags filled with your favourite soft drinks, trail mix snacks and very helpful staff are just the beginning.
Spend your day by the pool, or get involved in the many activities on offer. You'll hear the soft thrum of ukuleles when lessons are held down by the kids pool, see the outrigger canoe head out several times a day and even spot morning meditation classes on the grass – all of these activities are included in a resort fee, and are a great way to learn more about local culture. You'll also want to work up an appetite, as the Fairmont's decadent Kea Lani breakfast buffet is worth going to very, very hungry. Bowls of fresh fruit, a full omelette bar, muffins, cakes, crepes, pancakes, bacon, eggs, pork buns, even breakfast burritos are waiting for you each morning. Then there's the pop up juice bar that takes over the hotel's signature Ko restaurant in the morning and is part of the hotel's wellness program. Local produce like Molokai sweet potato, along with celery, carrot and spinach are used to create fresh iced teas and green juices. Later in the day, Ko takes over. Chef Tylun Pang's tenure at this fine dining fusion restaurant is legendary. With a heavy emphasis on farm to table, Pang's kitchen produces delicate dishes from local produce that peruse the best of all different Asian cuisines – including Filipino spring roles that you won't be able to turn down. Don't forget to ask staff to point out the kitchen garden that's tucked away on the resort grounds.
Eating, drinking and sitting by the pool are some of life's simple pleasures, but then there's the spa. Fairmont's famous Willow Stream Spa makes an appearance here, with a menu featuring a few very special Hawaiian treatments. The Huaka'i Kupono Hawai'i (Natural Hawaiian Journey) is a full two hours of pampering using local ingredients. Start off with a Hawaiian salt scrub, before being wrapped in ki ti leaves, and covered in Maui vanilla bean. Trust us, you won't want to leave.
Lisa was the guest of Fairmont Kea Lani
The post Unique Sleeps: Fairmont Kea Lani, Wailea, Maui appeared first on Out There Starts Here.
Even in winter, from the seaside to the hills, South Australia puts on a pretty good show. With the cooler months just around the corner, here's our guide on how to have a winter getaway you won't forget:
McLaren Vale
The d'Arenberg Cube in McLaren Vale
Bordering the sea, and the city, McLaren Vale is designed for quick weekend getaways. Just a 45 minute drive from the airport and you're cruising past rolling hills dotted with vineyards. Make a beeline for Geddes Wine, off Blewitt Springs Rd, where the cosy yet modern cellar door is a great spot to try a few excellent, reasonably priced reds. Stock up on a few bottles of wine and settle in by the fireplace of your standalone cottage right next door at the Karawatha Cottages. The three standalone one and two bedroom cottages have their own wood burning fireplaces, and are a great base for a few days exploring the region. Hop in the car and drive 15 mins to the coast, where the Star of Greece perches out over Port Willunga. Brace yourself and head down to the sand to check out the old boat storage caves carved into the cliffs, before retreating to the restaurant's light and bright dining room for cutting edge cuisine. Save time to stop in at the d'Arenberg Cube, standing tall among the vineyards and the spot for a wine tasting like you've never seen before.
Adelaide Hills
We have three words. Winter Reds Weekend. This three day festival at the end of July is a chance to "Shrug off your jacket. Shake your scarf free" and settle in for what Adelaide Hills does best. Wineries and cellar doors across the region open their doors, and quickly close them to keep the heat in, putting on long lunches, fireside tastings, candlelit dinners and cosy concerts. Keep an eye out for this year's Winter Reds Weekend program launch because tickets sell out fast. The Adelaide Hills are a short drive from the CBD and another great spot for a few days away from the concrete jungle, with plenty of quaint cottages and B&Bs. Stop in at cellar doors like the Lane Vineyard before checking into Mount Lofty House. Sitting on 22 acres of gardens on the edge of the Hills, with rooms, suites and heritage cottages looking out over the surrounding bushland, its Stables Day Spa is a great place to bliss out for a few hours.
Eyre Peninsula
Fresh oysters from the sea at Coffin Bay on Eyre Peninsula
Is there anything better than a fresh sea wind on your face, when the rest of your body is nice and warm? Trust us, it's a sensation that will clear your head, and calm your heart, especially when you spend your time watching creatures of the deep. Rug up and head out to the Eyre Peninsula to spot whales frolicking off the coast with their calves from May through to October. The Southern Right Whales seek the warmer waters off the coast to see their calves through their younger months. Watching them breach and play up close is something pretty special. Head of Bight and Fowlers Bay are two of the most popular spotting spots to start exploring.
Kangaroo Island
Seal Bay Conservation Park, Kangaroo Island
One of the best reasons to travel out of the summer seasons are the crowds. Or lack thereof. During winter, the pace of life on Kangaroo Island slows down. There's less travellers, lower accommodation prices, and the island explodes in greenery. It is a little wetter, but when you're out looking for fur seals and sea lions, what's a little rain? Better yet, this time of year is when the joeys and baby koalas are easily spotted sticking their heads outside their mothers' pouches. There are plenty of multi day tours out to the island, including two and five day options, but also lots of day trips for adventures like quad bike tours, ocean safaris, kayaking and even food and wine tastings.
Adelaide
Pink Moon Saloon, Adelaide
The Festival City doesn't slow down when winter descends, instead it raises its voice. The Adelaide Cabaret Festival kicks off in June, running for two weeks of shows and concerts that will set your pulse racing. Vocal acrobatics, mini operettas and eclectic jazz quartets are just the beginning. Keep an eye out for local and international acts, there's even a kid friendly gala. When you're not at the theatre, check out Adelaide's burgeoning small bar scene. Right in the heart of the city, Pink Moon Saloon brings new meaning to the word "cosy". You'll be rubbing shoulders with locals in this tiny cabin-style wooden bar, mainly because it is so small, but also because its one of the most popular places for a tipple around town. Over at Hains & Co, the bar staff are in waistcoats and the walls are decorated in naval paraphernalia. The extensive G&T menu is a great chance to try South Australia's many local spirits, like 78 Degrees Small Batch Gin from the Adelaide Hills and Ounce Gin, made right in Adelaide. End your night at the beautiful Mayfair Hotel, inside one of Adelaide's grandest historic buildings. The Hennessy bar is a great spot for a nightcap, tucked under the rafters of the roof surrounded by cow skin rugs and chandeliers.
Whether you want to curl up by the fire or rug up and head out to see wild wonders, South Australia is waiting for you this winter! To find out more, click here.
The post The Snuggly South Australian Winter Guide appeared first on Out There Starts Here.
Perfectly manicured rows of vines, rolling hillsides, wood burning fireplaces, fresh produce, and of course, bottles of wine at the ready. No, this is not one of McLaren Vale's high end wineries. Or a cellar door. This is the Karawatha Cottages.
Karawatha's three standalone cottages are raising the bar for South Australian wine region cottage accommodation. Sure, there's a few standout super luxe properties around town, but if you're after something with all the mod cons, an eye for detail and a fit out that's the perfect mix of country chic and cutting edge design, this is it. Even better, you won't break the bank. Instead, you'll wake up to the songbirds, and a hamper of breakfast goodies. Fresh eggs, bacon, a hearty loaf of bread, muesli, milk, jam – there's all the makings of a hearty pre-wine tour breakfast. Cook up a feast and head out to your private terrace, to well and truly start the day the right way.
Karawatha Cottages is just a five minute drive from McLaren Flat, the small township in McLaren Vale. You'll find a few standout coffee shops, restaurants, old school bakeries and shops, but even better, you don't even need to go into town to start your McLaren Vale adventures. Right next door to Karawatha is Geddes Wine, a family-run cellar door that is still a bit of a local's secret, with a beautiful cellar door and some excellent, extremely well priced wines. Across the road, there's Beresford, with a cellar door that takes minimal, modern décor to the next level. There's even a pop up beer tasting bar for Vale Ale looking out over manicured grounds.
Once you've picked up a few bottles of red, and some beer and cider too, hop in the car to gather more supplies at the Willunga Farmers Markets. Every Saturday Willunga comes to life with dozens of local producers selling their wares fresh from the farm. Vegetables of every shape and colour, cakes, brownies, freshly baked bread, local meat, home made ricotta, olive oils and honey ­– you'll walk away with a picnic basket full of goodies to take back to the Cottages.
A communal BBQ and dining area is a great spot to feast on your spoils. The hosts have thought of just about everything, with each cottage equipped with oil, salt, pepper, plenty of platters, cutlery and lots of wine glasses! Put a few logs on the fire and linger over a glass of good South Australian red. Trust us, you won't be disappointed.
The post Unique Sleeps: Karawatha Cottages, McLaren Vale appeared first on Out There Starts Here.
Most people know Santa Monica for its famous pier – rustic wooden boardwalks, twisting roller coasters, and fairy floss vendors serving up a scene that's quintessential California. Any visit to Santa Monica should include an evening at the pier, but this area of Los Angeles offers more than just amusement parks and carnival games. What you really need is a local guide to lead the way.
Sample regional fare with a global influence on a foodie-led walking tour, get close to colourful street art by bicycle or watch surfers carve waves at the beach. Whether you have a few hours or a few days, here are eight unique ways to make the most of your time in Santa Monica.
One Sweet Ride
Burn calories while you enjoy decadent desserts on a bike tour of the best eateries around Santa Monica. While taking in the sights, enjoy award-winning chocolate truffles, handmade doughnuts, Mexican pastries, and LA's best ice cream, all made with local and organic ingredients. You'll even have the chance to bite into sweet-tooth-satisfying treats worthy of "Oprah's Favorite Things" while you cruise through chic avenues and bustling promenades.
Get a Taste of Santa Monica
Can't decide where to go for lunch? Follow a local foodie to discover quaint cafes and trendy eateries on a walking food tour of Santa Monica. Learn about the strong international influences that shaped SoCal cuisine while munching on a menu that might include savoury street tacos, Japanese rice balls, or Jamaican jerk chicken. If time allows, explore the famous farmers market's produce-packed stalls and locally made goods.
A Day at the Beach(es)
Slather on sunscreen and get ready to soak up the sun on all the premier beaches of Los Angeles. Dip your toes in the turquoise waters of Huntington Beach while surfers look for the perfect set and volleyball players work on their spikes. Visit Long Beach and board the historic Queen Mary luxury ocean liner to hear about her 1930s glory days, hardworking war years, and spooky ghost stories. Head to Venice Beach to uncover its bohemian spirit and end your day at the Santa Monica Pier to see where the famous lifeguards of Baywatch made their heroic rescues.
Segway in LA
Try out high-tech two-wheeled technology as you zoom along the waterfront of Santa Monica and Venice Beach on a Segway. After a quick orientation session, your guide will take you to the must-see photo-ops in the area. On a tour that's great for teens and adults alike, you can flex your muscles with the bodybuilders of Muscle Beach, snap photos of the pier's Ferris wheel, marvel at talented street performers along the boardwalk, and catch skateboarders practicing tricks at Venice Skate Park.
Soar Above the City
Skip the infamous 405 traffic and see the city from a new perspective by booking a private flight over Santa Monica and the Malibu Coast. During a 45-minute plane ride, you can catch all the biggest sights of this iconic city, including the ritzy mansions of Beverly Hills, the student-studded campus of UCLA, and the giant white letters of the legendary Hollywood sign. Don't forget your camera!
Cycles, Beaches, and Street Art
Sometimes called the "Mural Capital of the World," the city of Los Angeles displays some of the most colourful city walls. A culture of street art emerged during the 1960s and 1970s thanks to a lack of regulation and today it remains vibrant, especially in Venice Beach. After enjoying views of the Pacific Ocean along the Santa Monica Beach, you'll pedal around these open-air street galleries in Venice.
Shop Until You Drop
Unlock over $750 worth of savings while shopping and dining in the beach-chic area of Santa Monica Place. Expand your wardrobe with dozens of fashion retailers to choose from, including Nordstrom, Louis Vuitton, Rolex, Nike, Hugo Boss, Coach, and True Religion. After you work up an appetite, ascend to the Dining Deck to enjoy fresh, local flavours from one of many chef-driven restaurants while you take in gorgeous ocean views. The best part? Complimentary package check means a concierge holds your bags, leaving your hands free while you shop for more great deals.
Dining Movie-Star Style
Grab a glass of champagne and set sail on a starlight dinner cruise aboard a luxury yacht. Leaving from Santa Monica's neighbouring harbour, Marina del Rey, you'll dine on a four-course meal crafted from local and seasonal ingredients while you take in the glittering coastline. The party continues up on the top deck as a DJ spins tunes for you to dance the night away with your mates.
The post Finding Fun Beyond the Pier in Santa Monica appeared first on Out There Starts Here.
I was one of four people to walk across Australia as part of Australia's Bicentennial in 1988. March 1st - September 14th. Sharks Bay to Byron Bay. The
I will be traveling in June with two teenagers and I am interested in either going to Ayres Rock or Kakadu. Which area would be better if I only have time
Just looking for a few tips on how much I should budget for a 10-14 day trip to Alice Springs & Uluru/Kata Tjuta. We (my boyfriend and I) are planning
Let me tell you about an unscheduled 3.30 am wake-up call I experienced the other day. I'm hoping my story also serves as a wake-up call to the travel and security industries as well as for the police (though I doubt it).
The acclaimed British novelist Nicholas Shakespeare describes it as "the only trek".
OPINION:
Melbourne was home to the World's 50 Best Restaurant awards this year. The only other cities to have hosted this prestigious event are London (for the first 14 years) and New York (last year). Landing an event of this magnitude was game-changing for Australia. And so back in April, I set off to experience a series of events designed by Melbourne Food and Wine Festival, Tourism Australia and Visit Victoria to spread the message that Australia is a must-visit culinary destination.
As Vivid Sydney wraps up for another year, we chat to Kiwi director Ash Bolland who designed the festival's most prominent show,
Audio Creatures
.
With ever-growing troves of valuable data on its shelves, Google has expanded its Street View range further to Uluru-Kata Tjuta National Park in Northern Territory, Australia.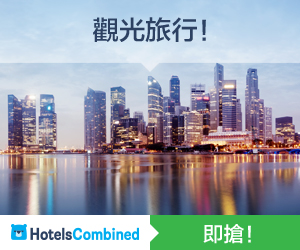 Perhaps fewer Kiwis are aware that it's also home to some quirky winter events.
Flying in, I see it. Not the hulking green mass of Norfolk Island, which looks like a dairy farm plonked in the middle of the ocean, but its smaller sibling six kilometres to the south, a rugged, uninhabited (except by thousands of seabirds) red-earth island that's been called "the Uluru of the Pacific".
Australia's Kangaroo Island is about to get a boost in tourist numbers with the announcement of direct flights from Adelaide and Melbourne by Qantas.
Crouch and crawl into the future. Australia's first capsule hotel has opened in Sydney CBD and is offering space travel-inspired accommodation at a price point between a hostel and an Airbnb.
Sydney's most famous icon is lighting up and attracting the gaze of millions every night, under the directorship of Kiwi Ash Bolland.
Read all you can before you go as I am not going to tell a granny how to suck eggs. Make sure you ingest the advice and be wise to the risks, it gets mighty
This page is a bit unusual in that it isn't for travellers. Or rather I should say not for tourists, because for long term travellers it may well be very interesting! In the section on this website about
financing your travels by working in Australia
I wrote about the possibility to
get temporary jobs in the mining industry
, which is VERY lucrative. And that page became very popular also with Australians and New Zealanders looking for permanent mining jobs. I also have two reader pages on the site where people looked for advice on finding mining jobs. No other pages on my site have received anywhere near the same amount of comments! All comments are from people looking for help with getting a mining job. Hence the new page. I hope it helps!
HOW FAR CAN YOU GO IN A DAY? When Bob Sargeant and his partner Dawn Wiles became fed up with the craziness of modern day living away back in 1987, they
A couple of years ago I posted a story on here about my trip up the Oodnadatta on an XR400. Since then I moved up and got a bigger bike and done a few
(Has appeared in Top Tourist Caravan Parks Newsletter -Feb 2012) It was the first evening on our first ever visit to the town of Broken Hill while on
My husband is being posted to Darwin for work and we have decided to drive there. We are going in January and I know this is the wet season. My question
We are seven tourists who were at Cooper Creek the day the ABC helicopter went down and have written a blog about our travels through the outback and have