In a city like Sydney, where citizens are used to the daily dazzle of sun off the Opera House sails and the spectacle of watching the sun set on the commute home across the Harbour Bridge, it's hard to make a splash. That's what makes the Sofitel Sydney Darling Harbour so special.
Smack bang in the middle of Darling Harbour, the Sofitel was built from the ground up to fill the gap in the luxury downtown market and the locals are lapping it up. On a regular mid-Winter Saturday afternoon, when check in time rolls around you'll see plenty of overnight bags rather than long haul holiday suitcases. The Sofitel is the new weekend getaway for locals and tourists alike.
And what is catching their eye? Well, first of all the 590 room property is hard to miss. At thirty five storeys high, the building stands tall above the rest of Darling Harbour, giving its rooms uninterrupted views out over the city and across to Western Sydney. Then there's Sofitel's internationally renowned knack for nailing French je ne sais quoi – here that's impeccable service at every turn, extra touches like deep freestanding bath tubs and bath caddies with built in wine holders, or perhaps a full range of newspapers in the state of the art gym for early risers. The outdoor infinity pool might have something to do with it too. Perched on the fourth floor, the pool's views out over the harbour make it popular year round, even in winter. Expect the poolside bar to be hopping in Summer.
So we know the Sofitel ticks quite a few boxes when it comes to Sydney hotels, it also excels at catering to Sydney's foodie crowd. In a city where there's a new restaurant, cafe or bar opening every night of the week, it takes serious muscle to make a name for yourself. Sofitel has done just that, with its Atelier by Sofitel restaurant. Oh, the attached champagne bar helps too. Start your evening with a glass of French bubbles – there are 12 different champagnes by the glass, from $25 all the way up to a glass of Krug for $99. After a tipple or two looking out over Darling Harbour, move across to Atelier, where you'll be wooed by traditional French cooking techniques paired with fresh, local Australian produce. Opt for shucked oysters by the half dozen, or a substantial confit pork belly before moving on to Muscovy duck breast and celeriac or Black Angus rib eyes. Those who don't mind sharing, and are extremely hungry, can try jumbo char grilled prawns or take on a mighty 1.6kg Black Angus tomahawk. Save room for dessert, where the pastry chefs certainly embrace the brand's roots. Delicate creme brulee is served with passionfruit sorbey and almond biscuit, while the La Framboise berry tart almost too good to share.
After a peaceful night's sleep high above the hustle and bustle of the city, head back down to Atelier where the space is transformed into a buffet breakfast that covers all bases. Try fresh nutella waffles, design your own omellette, quench your thirst with fresh fruit smoothies or check out the salad bar. There is absolutely no way you'll leave hungry.
Whether you want to wine and dine or lay out by the pool, Sofitel Sydney is wooing over Sydneysiders one guest at a time.
Lisa was the guest of Sofitel Sydney Darling Harbour.
The post Unique Sleeps: Sofitel Sydney Darling Harbour appeared first on Out There Starts Here.
What's roughly the same size as Singapore, had its own Ice Age and is just a few hours away from Australia? Trust us, you won't guess because we're talking about Lake Taupo.
Located on New Zealand's North Island, four hours drive south east of Auckland, Lake Taupo is in fact the same size as Singapore. In actual fact, it's the result of a super eruption from a volcano more than 20,000 years ago. The caldera is now home to Taupo's famous trout, which were introduced to the lake in the late 1880s. Fishing for the trout is a drawcard year-round but there's plenty of other reasons to spend a few days exploring the region surrounding the mighty lake. Here's our top five:
1. Get out on the lake
It's a must do. And not just because there's no better way to get a real feel for the sheer size of it. The lake has lots of trout, with plenty of fishing tours available, but it is also home to the Mine Bay Maori Rock Carvings. These stunning 14 metre high carvings were created back in the 1980s with a mixture of abseiling, scaffolding and sheer grit of five artists who would carve in nothing but their speedos and safety goggles. Matahi Whakataka-Brightwell and his team spent four years transforming a large natural slab of rock face into a striking rendering of his Maori ancestor Ngatoroirangi. Hop onto one of Sail Barbary's electric powered sail boats to see the carving in all its glory! Sail Barbary's twice daily sailings spend two and a half hours out on the water, letting out the sails if the wind is up so you can cruise past the carvings. You can even try your hand at the wheel, or just settle in and enjoy the ride. The best part is, Sail Barbary lets you bring on board snacks or drinks – for morning sails grab jumbo-sized date scones and banana bread from Body Fuel Café in downtown Taupo. Afternoon sailings are a great time for a few drinks as dusk falls.
2. Hit the trails
Mountain bikers flock to the well marked trails that run around the shore of Lake Taupo. There's more than 200 km of trails to choose from, with options for all skill levels. Set out from Kinloch, the small township 15 minutes drive due west of Taupo, for a scenic cycle along the lake before heading up into the bushland. The trails offer glimpses of the lake through the trees. Kinloch Club, the ultra modern and uber luxe lodge high on the rolling hills above Kinloch offers guests mountain bikes for the day, and also the option for a pick up in their Range Rover from town if guests bite off more than they can chew on the trails.
3. See Huka Falls
It's not too often that you can stand right over the top of a waterfall and watch water thunder past just below your feet. The wide Waikato River narrows down to just 15 metres at Huka Falls, with the water funneling down an 11 metre drop at a whopping 220,000 litres per second. Walk across the bridge and marvel at the might of these falls, before walking across to the other side of the river bank and down to other lookouts that look back up at the falls. For a proper up-close vantage, hop aboard the Huka Falls Jet. The jet boats run every day of the year except Christmas, almost every half hour, churning up the river with 360 degree spins and wild turns. They go right up to the rapids at the base of the falls, you'll feel the spray on your face and the thunder in your ears. It's not to be missed and something you won't get to do anywhere else. The jet boat ride lasts around half an hour, taking you racing up and down the river, past water birds, around tree roots and riverbanks. The spins are just a small part of the fun, with your guide slowing down to provide a history of the area and the river's uses in powering hydro electric dams. The jet boat base is just a couple of minutes drive down the road from the falls, right next door to the Huka Prawn Park. That's right, the Prawn Park is where fresh water Kiwi prawns are raised. Guests can go in and try their hand at 'fishing' for prawns, or head straight to the popular restaurant for big plates of prawns by the river.
4. Tee off
The North Island's rolling hills were made for golfing. Okay that might not be strictly true, they need a bit of pruning and shaping, but you'll find one of the country's best courses just back from the lake. In the hills outside of Kinloch, the Kinloch Club's Jack Nicklaus-designed course has more than 15 greens keepers even in the winter months, keeping the sprawling Par 72 eighteen hole Championship course in shape. Set aside four to five hours for your game, which has been known to challenge even the pros. Don't forget to stop of the course's designated photo spot, where the views down to Lake Taupo are second to none. The Clubhouse on site has a reputation for supersized cookies and slices of cakes, refuel after a morning out on the greens. Guests staying on site at the Kinloch Club can access the driving range free of charge – spend an afternoon with a bucket of balls perfecting your swing.
5. Bliss out
If the Kinloch Club's golf course has been designed to challenge and test your skill at each hole, The Lodge has been designed at every turn to entice you to snuggle up by a fire with a glass of wine. Literally. There are fireplaces in almost every room in this modern day castle. Perched at the top of the hill above the clubhouse, the lodge's white façade is dotted with large windows that look out to the dramatic panorama below. With a minimalist, almost fort-like exterior, it's hard to know what to expect when you walk in the door. It certainly isn't floor to ceiling windows with day beds right up against the glass, dramatic chain mail chandeliers and hanging globe lights, luxurious fur throws, modern leather arm chairs and lounges, and enormous fireplaces. This is no ordinary lodge building. A series of lounge areas, each with a different view out to the lake and the golf course, a sub level day spa you want to curl up in and never leave, and a restaurant with an open kitchen and raised platforms for tables right up against the window so you're torn between that mesmerizing view and the magic over at the stoves. And that's just the lodge. The freestanding villa suites dot the grassy hillside below the lodge, arranged to each have a view out to the lake. They are faultlessly modern, yet comfortable, with wood fireplaces, sleek lounges, big comfy beds and freestanding baths. Evening drinks in the lounge, the mini bar and breakfast are all included – little touches like freshly baked cookies, spiked hot chocolate delivered in flasks at bedtime, turn down truffles and little pots of Manuka honey from the lodge's sister property Treetops Rotorua are the very extensive icing on the cake.
Whether you want to curl up by the fire, feel the wind in your hair or hear the mighty roar of rushing water, take the time to see Taupo in all its glory.
Expedia compensates authors for their writings appearing on this site, such compensation may include travel and other costs.
The post Why Taupo needs to be on your to do list appeared first on Out There Starts Here.
The wonderful world of Walt Disney has captivated the hearts of kids both big and little for generations. If you ever sang along to Under the Sea when you were young, or perhaps more recently spent a road trip with the kids requesting How Far I'll Go the entire way, you'll know what I mean. The magic of Disney seems to know no bounds. And that's just the movies. If you haven't been to Walt Disney World, you've only seen the tip of the iceberg. What I am really talking about? Here are 5 things that take this all-ages holiday to the next level:
1. It's a world, not a park.
Let's clear something up. You won't be flying all the way to Florida for just one day. Walt Disney World is comprised of six different venues – four theme parks and two water parks. Think of it like the entire fun-seeking Gold Coast. Each theme park is a world of its own, with separate sections. Take Magic Kingdom. You've got Fantasyland, Tomorrowland, Adventureland, Mainstreet, Frontierland and Liberty Square. And of course, Cinderella's Castle. Each land has its own rides, restaurants, displays, characters and of course, shops. The brave will take on more than one park in a day. The sensible will dip in and out, ideally spending at least one day at each park. From now until the end of the year, Expedia has a great buy 4 get 6 day passes – to be used right up until 31st December 2018. That will give you a few extra days up your sleeve for free, letting you have all the time you need to check out Magic Kingdom, Animal Kingdom, Hollywood Studios, Epcot, Blizzard Beach and Typhoon Lagoon.
2. You can ride on the back of a banshee
Gone are the days when Walt Disney World was just about Mickey Mouse and Donald Duck. High tech machinery and millions of dollars goes into creating state of the art experiences. Inside Animal Kingdom, you'll find the otherworldly Pandora, the world of Avatar's floating mountains and luminous rivers painstakingly recreated by Disney's Imagineers. The Flight of Passage is a true sensory experience, where you'll literally ride on the back of a banshee, soaring over Pandora, swooping under trees and over oceans.
Step into Pandora – The World of Avatar at Disney's Animal Kingdom, where you can ride on the back of a banshee. Image by Kent Phillips and walt Disney World
3. Skip the queues
Savvy travellers will book their tickets, but won't wait until they arrive to work out which rides they want to go on. Fast passes are your best friend when it comes to making the most of the experience. Each ticket is preloaded with three FastPass+ selections, which can be booked in three months before your entry date. Make sure you book your three passes close together, because once all three have been used, the allocation resets and you can use them on three more rides, and so on, throughout the day. Download the app in advance so you can allocate your passes in the park while you're on the move. If you want to check out the newest rides, make a beeline for Hollywood Studios, where Toy Story Land has just opened – the Slinky Dog Dash roller coaster is a big hit for kids of all ages! Don't forget to book in your FastPass+ though!
Check out the brand new Slinky Dog Dash roller coaster at Disney's Hollywood Studios. Image by Matt Stroshane and Walt Disney World
4. Wine and dine
That's right, Walt Disney World has alcoholic beverages. Pick up a Himalayan Ghost frozen cocktail after riding the Everest rollercoaster inside Animal Kingdom (you might need it if you spot the Yeti!) or head into Animal Lodge where the fine dining Jiko – The Cooking Place has a world renowned collection of South African wines to choose from. In fact, it's the largest collection of South African wines in the country. Now, the Mickey Mouse waffles and Dole Whip ice creams might be the most famous food items on the menu, but Walt Disney World has plenty of fantastic restaurants, even inside the parks. Beauty and the Beast fans will want to prebook their table at Be Our Guest Restaurant well in advance of their visit – make sure you save room for the famous "Grey Stuff" dessert. For something a little more nostalgic, grab a table at the Hollywood Studios Sci-Fi Dine-In Theatre. Table is a loose definition – you'll sit in car-shaped booths eating burgers and drinking shakes while watching old school movies on the big screen.
5. Sleepover safari
After a big day in the parks, and a big meal at the Jiko Place, the last thing you'll want to do is leave the majestic Disney's Animal Kingdom Lodge. Like staying inside a supersized safari lodge, this is the hotel when you really can have an overnight safari, without leaving your room. The wings of the hotel look out upon wide range animal enclosures so you might wake up to see zebra eating their breakfast right outside your balcony.
Whether you want to see all the shows, hop on every ride or just dip your toes in Walt Disney World, there's never been a better time to go. Take advantage of Expedia's buy four and get six day passes so there's never a reason for the 'my parents never took me to Disney World' scenario! Check it out here.
Wake up with the animals at Disney's Animal Kingdom Lodge. Image by Walt Disney World
The post 5 things you didn't know about Walt Disney World appeared first on Out There Starts Here.
I've found New Zealand's best kept secret. It's not a movie set or a bungee jump. Or a wine. It's a golf course. Considering I don't play golf, this is a pretty bold statement. I am in fact more interested in what's sitting above the golf course, but for many it is a major drawcard too. I'm talking about The Kinloch Club. New Zealand's only Jack Niklaus-designed Signature Links course is home to a luxury lodge that certainly stands out from the crowd.
First off, The Lodge at the central lodge building is perched dramatically on the edge of the rolling hills high above the course and from the outside resembles a medieval castle that's been given with a very modern whitewash. Architect Andrew Patterson took a few design cues from the property's namesake Scottish Castle but has catapulted the structure into this century. From the distance, its stark and box-like exterior is quite imposing. Stroll up the drive, peer through the 'gangway' and you'll soon realise this luxury lodge is anything but stark or boxy. Patterson and interior designer Virginia Fisher have come together to create a truly remarkable space.
A series of common lounge areas are connected by high ceilings, dramatic floor to ceiling windows, stunning lighting, leather couches, cowhide rugs and fox fur blankets. There's copper, gold, silver, velvet, slate – design features border right on the edge OTT but it all works. Snuggle up in front of one of the many wood burning fireplaces with a glass of local wine and you will most certainly agree. There's almost too many places you'll want to settle in, whether it's on a window seat/day bed that's right up against the glass or the low seats perched right at the corner window, or the table for two sitting on a raised platform in the restaurant – they're all equally grand spots to take in sweeping views of the manicured course below and the great Lake Taupo beyond.
The restaurant in particular is an excellent spot to spend some time. You'll be marveling at much more than the view, with a team of chefs dedicated to taking the best of New Zealand's bountiful produce to your plate. Many guests opt for a room rate that includes a degustation, strolling from pre-dinner drinks across the hall to the large dining room for a five course feast. Start with freshly baked ciabatta and a carrot and ginger soup, before moving on to the likes of cured salmon or smoked potato gnocchi. Mains often feature a meat from sister property Treetops Rotorua's own livestock – think slow cooked Angus with roasted root vegetables and a glass of Martinborough pinot noir. Chocolate and peanut butter 'bars' are a sweet finish, and if you don't have room for the cheese plate, the highly attentive team will send it straight to your villa fridge, perhaps for a late night treat.
Returning to your villa at the end of an evening to a flask of spiked hot chocolate and handmade truffles by the bed are the icing on the cake. The villas are much more minimalist than the lodge, taking laid back luxury to new levels. Think handmade New Zealand rugs, oak floors, deep freestanding bath tubs, high tech wood burning fireplaces and just a touch of tartan. The freestanding villas contain one and two bedroom suites, along with one bedroom junior suites. Tiered down the hillside, each is positioned to ensure it has a view to envy.
The early bird catches the worm, at least when it comes to golf, so serious golfers are up early to tee off with the sun, although more leisurely guests can pop down to the Club House to use the putting greens and driving range free of charge at any time. That's after an a la carte breakfast – pastries, waffles, eggs, you name it. If golf isn't your sport, grab one of the lodge's mountain bikes for a ride down to the lake and around its leafy shores.
Whether you want to spend a few days by the fire, soaking up the view, or out exploring with a castle to come home to, The Kinloch Lodge should be on your bucket list now.
The post Unique Sleeps: The Kinloch Club, Taupo appeared first on Out There Starts Here.
The Formula 1 2018 Singapore Airlines Singapore Grand Prix was another epic event. Stewart Bell looks beyond the racing line for the action.
Australian racer Daniel Ricciardo may have had a tough time at the Formula 1 2018 Singapore Airlines Singapore Grand Prix, unable to improve on where he started in sixth; while Mercedes' Lewis Hamilton dominated from lights-to-flag, for his fourth victory at the famed city-state.
But, thousands of Australians still left Singapore's Marina Bay Street Circuit on Sunday night happy, following an action-packed weekend at F1's original night race – with this year's event celebrating its 11th edition since 2008, and second-highest ever attendance with more than 263,000 people.
And it's a trackside party Ricciardo knows all too well, despite the result, given family and friends regularly take the short flight from Perth.
"It's definitely established itself on the calendar, everyone knows it, being the original night race and the real spectacle night race," the 29-year-old said.
"I think the way the city gets around the race is really cool. I've had family and friends come to it and they've only ever said good things, so it's a good one and for me, I embrace the challenge. I love street circuits period. But knowing that one is such a physical challenge as well is always fun."
Away from the track, which featured F1 along with competitive sportscar series' Ferrari Challenge Asia Pacific and Porsche Carrera Cup Asia, fans were treated to incredible live performances from 27 acts this year, featuring headliners Martin Garrix, The Killers, Liam Gallagher, Jay Chou, Dua Lipa, and Simply Red.
And each night, the Padang Stage, at the back of the Circuit Park – parallel to the short straight between Turns 9-10 – boomed as almost 60,000 fans danced and sang to some of the world's biggest artists playing out. The Killers even invited a fan onstage to play the drums, and he delivered as the crowd went wild.
Along with fans enjoying the view from one of the 12 grandstand options, there was another – albeit more famous – Aussie in the Formula 1 Paddock Club, with Neil Perry's Rockpool restaurant making its event debut at the world-renowned superluxe hospitality precinct.
Perry's first experience was a hugely busy one, with the 61-year-old pulling 20-hour days as he, and his team, sought to keep ahead of the thousands of meals served daily – in a super VIP area that also comprised Nobu, Hong Kong-based bar and restaurant Stockton, and international powerhouse Como Cuisine.
There was another debut happening further down the pit straight with new VIP party precinct Twenty3, its name from the final turn where it's located.
And it had to be seen to be believed, with Twenty3 housed over 3,000sqm with three five-star restaurants, four bars, a 10-metre long dessert bar and, to top it off, a two-storey nightclub known as the Apex Lounge – complete with a kinetic light installation, which was specially brought in from Germany.
But, you didn't need a VIP pass to enjoy the event in Singapore, with families and kids young and old getting their hearts racing with interactive activities such as the Pit Stop Challenge, perusing the support race paddocks or getting behind the wheel of a race simulator for a few laps of the Marina Bay Street Circuit.
Ricciardo may not have broken his Singapore Grand Prix duck as yet, returning next year in Renault colours, but the thousands of Aussie fans who were on the flight home still had smiles and memories to enjoy for years. It's a mega event, and one worth planning a trip to for 2019.
The FORMULA 1 2019 SINGAPORE AIRLINES SINGAPORE GRAND PRIX will be held from September 20-22*, with tickets available at singaporegp.sg at Super Early Bird prices with up to 33 per cent savings.
*Subject to FIA World Motor Sport Council approval.
The post Singapore Shines at the Formula 1 2018 Singapore Grand Prix appeared first on Out There Starts Here.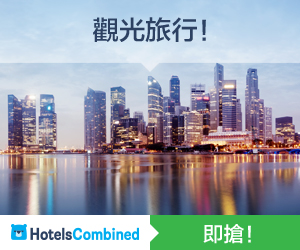 Mighty mountains, sprawling lakes, lush forests, fertile farmlands, world class cities, charming towns – Canada has too many different types of adventures to count. We're not even going to try! Instead, we're going to share a few of our favourite reasons that have put Canada on the map, and should sit right at the top of your trip hit list.
1.Poutine
This much-debated national food treasure comes in many different shapes and forms, but purists will tell you not to mess with the original – fries, cheese curds and gravy. First dished up in the province of Quebec back in the 1950, you'll find some of the best poutine at Snack Bar Saint-Jean in Quebec City.
2. Bagels
The battle of the bagel rages strong between Montreal and New York City. Both lay claim to the best – Montreal-style bagels are typically sweeter and smaller than NY bagels. To try some of the best, make a beeline to St-Viateur Bagel Shop. Be prepared to wait, these babies have been popular since 1957.
3. Alberta Beef
If you like good meat, get yourself to Calgary pronto. Alberta is world famous for the quality of its beef and the local paddock to plate sentiment means you can try the local produce in more places than most. Head to CharBar, in the historical Simmons Building, to try dry aged beef that's cooked to perfection. The former mattress factory is the epitome of industrial chic, and the perfect place for a big glass of red and a perfectly cooked steak.
4. Beavertails
What do several world presidents have in common beyond politics? Beavertails. The beaver tail-shaped deep fried cinnamon pastry has been the snack de jour for plenty of politicians who pop down the hill in downtown Ottawa to the historic ByWard market.
5. Pop up gastronomy
Winnipeg might not pop up in your memory as a fine dining destination, but you should put it on the map right now. Celebrity chef Mandel Hitzer's local restaurant Deer + Almond attracts plenty of celebrities, but his pop up food festival RAW:almond draws plenty of crowds. Especially when they hear the 'restaurant' will perch on the frozen Assiniboine River.
6. Dog sledding n the Yukon
If you'd rather feel the wind in your hair than fill your belly out on frozen ground, sign up for dog sledding in the wilds of the Yukon. Ok it's not too wild if you sign up to be trainer for a day with Muktuk Adventures. You'll spend the day out on Frank Turner's 40 hectare property outside of the Yukon's capital city Whitehorse.
7. Winter wonderland
You can't go to Canada in winter without a day on mountain – you're absolutely spoilt for choice when it comes to ski and snowboard terrain in this snow-blessed country. Aussies love the convenience of Whistler Blackcomb, which is just under three hours drive from Vancouver in British Columbia and has a vast 3,307 hectares of skiable terrain and an excellent apres scene. If you're after ski in ski out and top notch powder, put picturesque Silver Star Mountain Resort on your list. A 45 minute flight north east of Vancouver, the brightly coloured buildings of this small village are straight out of Santa's workshop. For those who don't mind the cold, Banff National Park in Alberta is home to three ski resorts. The views are stunning, the snow excellent and the fairytale Fairmont Chateau Lake Louise a real treat when the lake freezes over and the ice skating starts.
8. Ice hockey
You can't skip a chance to see Canada's national sport up close. Edmonton's Rogers Place stadium plays host to plenty of big games throughout the season, seating up to 18,500 spectators. Opening just a couple of years ago, the stadium is state of the art and another building that puts Edmonton on the map – the Alberta city is also famous for being home to one of Northern America's largest shopping malls.
9. Stargazing
Clear skies and cold nights are a winning formula if you're chasing the aurora borealis, but that's not the only thing you'll see out in Jasper National Park. The park is a dedicated Dark Sky Preserve, which means residents make a conscious effort to reduce light pollution at night so that star gazers get the best chance of seeing the universe in all its glory. Year round head across the bridge to Pyramid Lake's tiny island to look out at the stars over a stunning setting or join the crowds of astronomically-minded during the Annual Jasper Dark Sky Festival taking place each October. Symphony under the Stars sessions with astronauts and astronomers and special star gazing just scratch the surface of the popular event.
10. Northern lights
Nothing will prepare you for the spectacle of seeing the night sky light up in brilliant greens, pinks and purples. You have plenty of options when it comes to viewing spots from Whitehorse in the Yukon to Newfoundland and Labrador. Venture further north to Churchill in Manitoba, where you'll marvel at polar bears, belugas and foxes in the day and look up in wonder at the night.
11. Whale watching
Wild about whales? Many travellers make a beeline for Vancouver Island. As the name suggests, this small island sits off the coast of Vancouver and is accessible by plane, sea plane or ferry from the mainland. The Prince of Whales Whale Watching tours head out right from Victoria Harbour – rug up and get ready to see Orcas, humpback, minke and gray whales. On Canada's Eastern coast, in Quebec's northern region of Charlevoix, whale watching tours depart from the quaint town of Baie-Sainte-Catherine on the mighty St Lawrence. Croisières AML runs cruises on the enormous river system, where you'll spot beautiful white belugas, blue whales, minke and humpback whales.
12. Zip lining
Looking for a little adrenalin? Head to Montmorency Falls Park outside Quebec City for an extra special zip line experience. Forget flying through the trees, here you'll be hurtling 300m alongside the thundering falls, which stand 30 metres higher than Niagara Falls. We said you'd get an adrenalin fix! If that's not your speed, take the cable car to the top of the falls, walk across the bridge spanning the falls or down the staircases on either side.
13. Horse riding
Most Aussies associate Banff with snowsports, but the National Park is actually most popular during summer. Hiking, biking, fishing and horse riding bring crowds of travellers each year. Hop on a trail ride to spend an hour or two exploring the forests with Banff Trail Riders. They have horses for even the most timid travellers and will lead you through the forest, past hot springs and the beautiful Bow River.
14. Mountain biking
Grab some wheels and head out into the wilderness in almost every one of Canada's provinces. Whistler Blackcomb is always popular for those looking to get some serious time on the trails but enthusiasts should also consider St. John's in Newfoundland and Labrador. You'll find spectacular trails along the coastline in the villages outside of town, forming part of the 540km long East Coast Trail.
15. Bear watching
Keen to see these majestic creatures up close? British Columbia has long been known as one of the best spots to catch a glimpse. Dedicated spotters will head to the bear lodges tucked into remote forests and tiny islands. There's even a grizzly bear sanctuary, Khutzeymateen, where just a few tour operators will head out to observe the roughly 50 grizzlies on site. Tofino on Vancouver Island's western coast is top notch if you want to spot Black Bears, but there's also plenty of spots in the Rockys like Elkford where you'll see plenty of wildlife.
Keen to start planning your Canada trip now? Click here.
The post The Great Canadian Bucket List appeared first on Out There Starts Here.
Danish young gun Kevin Magnussen is demonstrating that he's the real deal in the sport this year, scoring points galore for American team Haas. Stewart Bell caught up with the great Dane to talk about racing, future expectations and the epic Formula 1 2018 Singapore Airlines Singapore Grand Prix.
Q: This has been a fantastic season for you at American team Haas, with strong point scores throughout the first half of 2018. What's it been like from your perspective?
Kevin Magnussen (KM): "I've enjoyed it so far, and I've really had a good time. Obviously we've scored some good points, which is the most important. And yeah, just generally been quite competitive. So that's been really good."
Q: What have been your highlights so far?
KM: "There have been a few. I think we've had a couple of very good qualifying sessions; we've had some good moments in the races. I'd almost like to say that Australia was a highlight, but it obviously didn't end well [both cars retired after wheels weren't attached properly during their pit stops]. But qualifying as well as we did, starting fifth and sixth [for teammate Romain Grosjean], and getting a good start and doing most of the race in P4, on actual merit, was pretty special. But luckily we had some other good races where we scored good points and we finished fourth and fifth in Austria, which was incredible for the team to get two cars into the top-five. So there's lots to look back at, but now we're focused on the second half of the season."
Q: What are your expectations for the second half of the season?
KM: "We are hoping to just be able to carry on that level. We hit the ground running again in Spa-Francorchamps [in Belgium] and now we know the car pretty well, know its limitations, and its strengths. Generally it's been good on most tracks, especially towards the end of the first half [of the year]. We showed that we could be good at both high speed and low speed [circuits], so I'm feeling quite positive for the second half of the season."
Q: The Formula 1 2018 Singapore Airlines Singapore Grand Prix is ahead. Why do you think the event is such a firm fan favourite?
KM: "I think Singapore is a real party. The whole city comes alive, not that it's not alive in off-weekends, but it's really lit up for that weekend. And obviously the race is quite spectacular, racing in the streets of Singapore, and being at night makes it look spectacular as well. The cars are lit up like crazy. I think it's a great race! Nice to look forward to."
Q: For the drivers, Singapore is one of the toughest events on the calendar. How do you prepare?
KM: "We know Singapore is a tough race because it's so hot and humid there. There are so many corners, there's 23 turns on the lap, and not many straights, and so you are really working the whole time. You're not going straight, so you're not able to relax anywhere. And then because it's a relatively low-speed track, that almost always takes us to the 2-hour limit, which is obviously very tough."
Q: You travel a lot. What are your must-have items when you're flying?
KM: "Books to read, music [on the phone], then obviously most times you're trying to fall asleep so a good pillow is a good thing as well."
The FORMULA 1 2018 SINGAPORE AIRLINES SINGAPORE GRAND PRIX will be held from September 14–16, with more information at singaporegp.sg.
F1 Calendar Highlight: Formula 1 2018 Singapore Airlines Singapore Grand Prix
F1 racing under lights, epic live music performances, brilliant weather, some of the world's best shopping and dining options – a trip to the Formula 1 Singapore Grand Prix has it all.
For F1 fans, the event couldn't be better timed with Singapore the first race after the end of the European season, just as the world championship battle is heating up between top F1 teams Mercedes, Ferrari and Red Bull Racing, and every point making a huge difference.
There's plenty of action on-track, with F1 and other exotic machinery threading the barriers at up to 320km/h. While off-track, there is a lot to see and do – with race-themed family activities, support paddocks to check out, parties galore, and live performances from some of the world's hottest music acts.
This year's 11th edition entertainment line-up is epic, and caters to a wide range of tastes, with headline acts including Martin Garrix, The Killers, Liam Gallagher, Jay Chou, Dua Lipa, Simply Red, and The Sugarhill Gang.
The event can also be done on any budget with single-day walkabout tickets starting from just S$128 (approx. AUD$122), and affordable accommodation, both in and around the city.
The post Formula 1 Driver Kevin Magnussen: From Denmark to Singapore appeared first on Out There Starts Here.
The Formula 1 Singapore Grand Prix is one of the world's great sporting events, but also makes for a mega holiday for the whole family. Stewart Bell looks at the 2018 edition from all angles.
The finest racers going wheel-to-wheel at up to 320km/h under lights, incredible live performances from the hottest acts in music, and unlimited dining, shopping and relaxation options, all in the heart of one of the world's great cities – it could only be the Formula 1 Singapore Grand Prix.
It's been a firm fan favourite right from the outset in 2008, when TV pictures of the inaugural event were beamed around the world and millions of people said, "I want to be there!" And it's no exaggeration to say that F1's original night race was a real game changer, with its bespoke lighting system from Italian specialist firm DZ Engineering making the impossible possible.
And this year's 11th edition promises plenty of excitement, with F1 in the middle of a thrilling season that not only has close racing throughout the field, but three iconic teams at the front: Mercedes, Ferrari and Red Bull Racing – and at least six drivers on for the Singapore win, including Perth-born racer Daniel Ricciardo.
And it's all on the line for dual four-time F1 World Champions, Mercedes' Lewis Hamilton and Ferrari's Sebastian Vettel, who are duking it out for a fifth title to match the Maestro, Juan Manuel Fangio.
Both have had lots of Singapore success in the past, with Hamilton having won the event three times, while Vettel holds the record with four. And with just 30 points between them in the standings right now, it's game on.
For Australians, it's a seriously easy trip with Singapore just a short flight from most capital cities, and just a few days needed either side of a weekend, so light on the annual leave.
Plus, Aussies have always had a driver to cheer on – firstly with Mark Webber, and now 29-year-old Ricciardo, who could take victory this year, his Red Bull Racing car well suited to Singapore's Marina Bay Street Circuit.
Ricciardo also knows how good the race is for fans, with his family and friends normally flying in every year for the event.
"Logistically, it's fairly convenient, but it's a cool race," Ricciardo says. "There are not many night races we do. Singapore, as a city, there's a lot going on. It's just a good atmosphere I think. And because it's a street circuit you can get quite close to the action. So for spectators I think you can see us brushing past the walls in a few places and with the sparks coming off the cars it's quite a spectacle."
On-Track: Get Into the Glamour of Racing
Nothing beats being trackside in Singapore, especially after an Australian winter, with the warm tropical weather bringing on the party atmosphere, the circuit lit up spectacularly against the futuristic city backdrop, and entertainment options galore – wherever you look.
On track, the action never stops – with F1 and top sportscar support categories: Ferrari Challenge Asia Pacific and Porsche Carrera Cup Asia.
Getting into the event, there's an option for every budget, with walkabout tickets allowing you to do just that, grandstands for a better view and hospitality for the SVIP experience. Single-day walkabout tickets start from just S$128 (approx. AUD$122).
For a great view of the action at the start of the lap, grab seats at the Turn 1 Grandstand, or even the Turn 3 Premier Grandstand. The Connaught Grandstand will provide views of the cars heading over the Esplanade Bridge and up the short straight to Turn 14, while the Padang Grandstands are perfect for music fans keen to get close to the live performances.
Whatever option you choose, you'll have a great view of the F1 drivers working the wheel – in the toughest environment, with it being up to 60 degrees Celsius in the cars at racing speeds, and a maximum of 4.7G experienced under braking and in the corners. One mistake and they're heading to the scene of the accident.
"A street circuit already requires a high level of concentration – and doing that with the humidity of Singapore is fun but challenging," Ricciardo says.
"It's the one race of the year where you can't open your visor to get cool air, and it's actually worse because all the humidity and heat of the car just stays inside the streets as it doesn't have anywhere to go."
Off-Track: Lots to See and Do
You'll certainly never be bored at the Formula 1 Singapore Grand Prix, with the whole Circuit Park a feast for the eyes from wherever you look.
Head to the support category paddocks to explore all the exotic racing cars that are either waiting to be raced or cooling down from track time, while kids both young and old can get their hearts racing with interactive activities such as the Pit Stop Challenge, where you can challenge the Singapore GP off track pit crew by changing a tyre.
You can also get behind the wheel of an F1 race simulator for a few laps of the Marina Bay Street Circuit, and test yourself against the top times.
Music fans will be in heaven, with the 11th edition's entertainment line-up sure to be one of the best-ever with headline acts including Martin Garrix, The Killers, Liam Gallagher, Jay Chou, Dua Lipa, Simply Red, The Sugarhill Gang, Björn Again, Sekai No Owari, Young Fathers and many more.
Go the SVIP Option in Singapore
For the SVIP treatment, book into the Formula 1 Paddock Club, where the who's who rub shoulders in an exclusive enclave designed to not only put you closer to the action, but also immerse you in unbridled luxury. It is, absolutely, the finest way to enjoy Formula 1.
What makes Singapore's Formula 1 Paddock Club incredibly special is that set around The Garden is a series of world-class restaurants, serving the finest and freshest cuisine on the planet from some of the world's most talented chefs. It's like a tour of the world's best restaurants within an F1 event.
All this, before you consider the unrivalled view of the action from the Paddock Club suites, or the daily Pit Lane Walk, where you can enjoy exclusive access to see the mechanics work on the F1 cars in the team garages. You'd have to be a Grand Prix driver to get a closer view.
For a different VIP experience, why not try the event's cutting-edge hospitality concept known as Twenty3 – which makes its debut in 2018. Located at the exit of the final turn, from which it takes its name, Twenty3 features luxe furnishing, multiple dining options, live music and bespoke entertainment areas. It also has to be one of the only places in the world where you can watch F1 cars race at up to 320km/h while busting out moves on the dance floor.
Wherever you go at the event, though, you're sure to have a great time with the buzz in Singapore unlike anywhere else. It's sure to be a trip that you, and your family and friends, will never forget.
The FORMULA 1 2018 SINGAPORE AIRLINES SINGAPORE GRAND PRIX will be held from September 14–16, with tickets available at singaporegp.sg. To book your hospitality package, please contact the corporate sales team at +65 6731 5900 or email hospitality@singaporegp.sg.
The post Bring on the Night: The Formula 1 Singapore Grand Prix appeared first on Out There Starts Here.
This article was contributed by the team at The GlobeSailor, an online yacht charter service.
Regardless if your passport is running out of space for stamps or you have yet to be on a plane, it is never too late or too early to try new experiences. The world is smaller than ever, and travelling has never been easier. Take advantage of this opportunity and think outside the box when it comes to planning your next getaway. Sail the seas on a yacht charter in the Bahamas or set up camp in Yosemite National Park – the options are endless! Here are some fun alternatives to spice up your holidays.
Road Trip Anyone?
Gather your closest friends and pack your maps! Travelling through a country by car is an exciting way to see places off the beaten path. Want to spend more time in a quaint town you came across unexpectedly? Or found a group of people you would like to spend one more night with? Driving allows you to change your itinerary as you please! Buckle your seat belt, turn on the radio, and begin your next adventure.
Rent a Boat
Sun, sea, and a glorious breeze! Rent a boat and cruise through the Caribbean with family and friends. Spend your afternoons basking in the sun and taking strolls on pristine stretches of sand. Don't worry if you don't have any sailing experience. There is always the option to hire a skipper to navigate your boat rental. A charter agency such as GlobeSailor can help you plan your trip at sea to ensure that your holiday is nothing but smooth sailing!
Go Camping!
Embrace the great outdoors and set up camp at the foot of a mountain or at the edge of a river. Fish during the days and at night sit by the campfire roasting marshmallows. Camping can be an easy and cheap way to escape. For those who have always wanted to try camping, but don't want to rough it out, glamping is a great alternative! Get the experience of sleeping in the wilderness while having all the luxuries you would have in a hotel.
Take the Train
Spend your summer exploring enchanting European cities by rail! Board a train in Switzerland at night and wake up in Italy the next morning. Find your seat, sit back, relax, and enjoy the views from your window. (Be advised that although this means of transportation can be faster, it can also be more expensive depending on when you book or what region you are in.)
Teach Abroad
Teaching abroad can open doors to exciting new experiences. Discover a new city and become friends with the locals, all while getting paid! Some organizations even provide you with accommodations and reimbursements for flights. Job opportunities are ample for English native speakers in Asia. Have you ever dreamed of visiting Thailand, Taiwan, or South Korea? Now is your chance! Get to know the local families and their culture. Take your time off during the weekends to travel to neighbouring cities or countries.
Volunteer
Volunteering is a great way to give back while discovering another country or culture. Give your time helping in an orphanage in Africa or volunteer on a farm in Australia. This type of travel is the most rewarding! Not only are you helping others in need, but you are also seeing how different people around the world are living. Cheap accommodations are usually available or even sometimes provided free of charge.
The post Wonderful Ways to Wander the World appeared first on Out There Starts Here.
This piece was contributed by Jeroen Meijer, Hotel Manager at PARKROYAL Darling Harbour, Sydney.
Darling Harbour is one of Sydney's most exciting precincts and it's pretty easy to see why. From feeding the kangaroos at WILD LIFE Sydney Zoo to dining at award-winning restaurants, Darling Harbour is a must experience for your next weekend getaway. We've taken the hard work out of planning your trip and put together a list of the best places to eat, stay and play so you can make the most of your weekend getaway.
EAT
Abode Bar & Bistro
Make yourself at home in Abode Bar & Bistro, because we know you won't want to leave! Whether you select from Chef Zoe Scott's modern Australian menu, indulge in a High Tea or munch on some bar bites, Abode Bar & Bistro offers a truly unique dining experience. We suggest the Espresso Martini – shaken, not stirred, accompanied with live music every Friday and Saturday evening.
Steam Mill Lane / Image Via darlingsq.com
Steam Mill Lane, the perfect place to visit when you're hungry but have no idea what to get because well, it has a bit of everything! Just navigating through your options is sure to get those taste buds salivating. Although the Lane is set back a little further than the Harbours Edge we definitely think it's worth the extra walk.
Fratelli Fresh / Image Via fratellifresh.com
We can never go past an Aperol Spritz … or Burrata, which is why Fratelli Fresh is quickly becoming one of our favourite Darling Harbour dining spots. Whether you choose to join Fratelli for breakfast, lunch or dinner during your weekend away you are sure to be impressed by their fresh take on classic Italian dishes.
STAY
PARKROYAL Darling Harbour, Sydney
Add comfort and convenience to your next weekend getaway by checking into PARKROYAL Darling Harbour, Sydney. Their interconnecting rooms with harbour views and luxury marble bathrooms make PARKROYAL Darling Harbour, Sydney a must stay with your closest pals or family. Staying with that someone extra special? We suggest opting for the Executive Suite, where you will find yourself cosying up in fluffy bathrobes on a bed fit for any king.
Ovolo 1888 Darling Harbour / Image Via ovolohotels.com
If you're looking for a unique urban experience, let Ovolo 1888 Darling Harbour host your stay. This award-winning, historic converted wool store is only a short walk from Darling Harbour's waterfront. With rooms titled Shoebox, Shaken and Stirred, irony is this hotel's best friend and we must say, we're fans! Book yourself into a junior suite to experience the modern high life and – excuse us for forgetting – the free daily happy hour.
Sofitel Sydney Darling Harbour Hotel / Image Via sofitelsydneydarlingharbour.com
Be the subject of Instagram envy from Sofitel Darling Harbour's signature infinity pool. This hotel is the epitome of luxury in the Darling Harbour precinct. We recommend the Superior Room with Harbour Views, but trust us – you won't be in there for long with their champagne bar and top floor club lounge access.
PLAY
Kingpin Bowling / Image Via kingpinbowling.com.au
When you want to break through the tourist-fuelled attractions, we suggest heading to Kingpin Bowling, located conveniently in Harbourside Shopping Centre. But this is no ordinary bowling joint – you can personalise your scorecard with selfies, boast your strike score to your Facebook and smack talk your competitors in other lanes. And if that's not enough to get you through the door then surely their laser tag, table tennis and arcade games will!
Chinese Garden of Friendship / Image Via Wikipedia
Escape the hustle and bustle and enter a serene cultural vacuum at the Chinese Garden of Friendship. Sitting on the outskirts of the Darling Harbour precinct is the perfect culmination of philosophy and harmony of traditional Chinese Gardens. Feel free to sit back and relax, munching on some dim sum and sipping Chinese tea whilst appreciating the carefully curated waterfalls, lakes, exotic plants and koi fish.
SEA LIFE Sydney Aquarium / Image Via Expedia
Discover the deepest of blue depths at SEA LIFE Sydney Aquarium – the home to over 13,000 animals from 700 different species. There's something for everyone at the Aquarium, whether you take the self-guided tour or daily talks at one of the fourteen themed habitats. Our personal favourite pastime is navigating through the Shark Walk whilst admiring the larger-than-life dugongs and stingrays.
Now that you have our best insider tips and tricks to make the most of your weekend getaway in Darling Harbour, we suggest you get going! Catch you there (we will be the ones sipping espresso martinis at Abode Bar & Bistro).
The post How to Spend a Weekend in Darling Harbour appeared first on Out There Starts Here.
I was one of four people to walk across Australia as part of Australia's Bicentennial in 1988. March 1st - September 14th. Sharks Bay to Byron Bay. The
I will be traveling in June with two teenagers and I am interested in either going to Ayres Rock or Kakadu. Which area would be better if I only have time
Just looking for a few tips on how much I should budget for a 10-14 day trip to Alice Springs & Uluru/Kata Tjuta. We (my boyfriend and I) are planning
Let me tell you about an unscheduled 3.30 am wake-up call I experienced the other day. I'm hoping my story also serves as a wake-up call to the travel and security industries as well as for the police (though I doubt it).
The acclaimed British novelist Nicholas Shakespeare describes it as "the only trek".
OPINION:
Melbourne was home to the World's 50 Best Restaurant awards this year. The only other cities to have hosted this prestigious event are London (for the first 14 years) and New York (last year). Landing an event of this magnitude was game-changing for Australia. And so back in April, I set off to experience a series of events designed by Melbourne Food and Wine Festival, Tourism Australia and Visit Victoria to spread the message that Australia is a must-visit culinary destination.
As Vivid Sydney wraps up for another year, we chat to Kiwi director Ash Bolland who designed the festival's most prominent show,
Audio Creatures
.
With ever-growing troves of valuable data on its shelves, Google has expanded its Street View range further to Uluru-Kata Tjuta National Park in Northern Territory, Australia.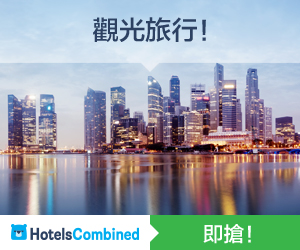 Perhaps fewer Kiwis are aware that it's also home to some quirky winter events.
Flying in, I see it. Not the hulking green mass of Norfolk Island, which looks like a dairy farm plonked in the middle of the ocean, but its smaller sibling six kilometres to the south, a rugged, uninhabited (except by thousands of seabirds) red-earth island that's been called "the Uluru of the Pacific".
Australia's Kangaroo Island is about to get a boost in tourist numbers with the announcement of direct flights from Adelaide and Melbourne by Qantas.
Crouch and crawl into the future. Australia's first capsule hotel has opened in Sydney CBD and is offering space travel-inspired accommodation at a price point between a hostel and an Airbnb.
Sydney's most famous icon is lighting up and attracting the gaze of millions every night, under the directorship of Kiwi Ash Bolland.
Read all you can before you go as I am not going to tell a granny how to suck eggs. Make sure you ingest the advice and be wise to the risks, it gets mighty
This page is a bit unusual in that it isn't for travellers. Or rather I should say not for tourists, because for long term travellers it may well be very interesting! In the section on this website about
financing your travels by working in Australia
I wrote about the possibility to
get temporary jobs in the mining industry
, which is VERY lucrative. And that page became very popular also with Australians and New Zealanders looking for permanent mining jobs. I also have two reader pages on the site where people looked for advice on finding mining jobs. No other pages on my site have received anywhere near the same amount of comments! All comments are from people looking for help with getting a mining job. Hence the new page. I hope it helps!
HOW FAR CAN YOU GO IN A DAY? When Bob Sargeant and his partner Dawn Wiles became fed up with the craziness of modern day living away back in 1987, they
A couple of years ago I posted a story on here about my trip up the Oodnadatta on an XR400. Since then I moved up and got a bigger bike and done a few
(Has appeared in Top Tourist Caravan Parks Newsletter -Feb 2012) It was the first evening on our first ever visit to the town of Broken Hill while on
My husband is being posted to Darwin for work and we have decided to drive there. We are going in January and I know this is the wet season. My question
We are seven tourists who were at Cooper Creek the day the ABC helicopter went down and have written a blog about our travels through the outback and have