Summer is upon us, and you know what that means. It's time for sunbathing on white-sand beaches, ice-cold beverages with tiny umbrellas, and plenty of outdoor adventures. What's the best place to do all that? A South Pacific island, of course.
With swaying palm trees, dramatic coastlines, and shimmering turquoise waters, the archipelagos of Samoa, Fiji, and Vanuatu are the most beautiful islands in the South Pacific. And you live in one of the best places on earth to take advantage of these gorgeous landscapes. Book a stay at one of these pristine properties and hop on the next flight for your most photogenic holiday ever.
Talofa! You'll be hearing that word a lot in Samoa. It means "welcome", and these islands are renowned for their hospitality. Samoa is also famous for its traditional dances and gorgeous coastline. It's one of the most unique cultures in the South Pacific, and has to be experienced to be believed.
Where to Stay in Samoa
Le Vasa Resort
Courtesy of Le Vasa Resort
Nestled on the westernmost point of Upolu island, Le Vasa Resort is accessible, yet perfectly secluded. Just ten minutes from the airport and five minutes from the ferry port, you'd never guess you're actually on a historic site. A thousand years ago, Samoa's final battle with Tonga took place here—an epic tale the Le Vasa staff is more than happy to share with you. These legends are all part of the experience, which also includes authentic local activities and delectable regional cuisine at on-site restaurant Cocolini's by the Sea.
Return to Paradise Resort and Spa
If you're looking for truly untouched coastline, look no further than Return to Paradise, on Upolu's southwest coast. In 1953, the beach caught the attention of Hollywood scouts, and the movie Return to Paradise was filmed there. However, the landowners refused to sell out to corporate interests, finally developing the land just a few years ago. This resort was built by the villagers, and is proudly 100% owned and operated by Samoans and staffed by extended family. It may be one of the island's newest properties, but you're sure to enjoy an authentic holiday.
Things to Do in Samoa
Image via Martin Valigursky/Shutterstock.com
It's not only Samoa's culture that's impressive. This island nation is home to many stunning natural landscapes. Sign up for the Forgotten Bay Scuba Tour and you'll get to snorkel from a secluded beach, looking beneath the waves for reef sharks and turtles. For the adventurous, there are the Papase'ea Sliding Rocks, naturally formed waterslides only about a fifteen minute drive from the capital of Apia. And no traveller can miss To Sua Ocean Trench, which literally means "Giant Swimming Hole". Climb thirty metres down a wooden ladder to snorkel in this picturesque locale.
When you picture sparkling lagoons, pristine beaches, and over-the-water huts, Fiji is probably the first island that comes to mind. And you're not wrong: Fiji is one of the most idyllic islands in the South Pacific.
Where to Stay in Fiji
Hilton Fiji Beach Resort and Spa
Courtesy of Hilton Fiji Beach Resort
Located at the northern tip of Denarau Island and sprawled over 2.5 kilometres of private beachfront, Hilton Fiji Beach Resort and Spa is the ideal couples' retreat. Koro, the resort's brand-new, adults-only zone, includes a private bar, pools, deck, and beachfront created exclusively to eat, drink, and relax. There is even an adults-only restaurant, KORO, serving up Mediterranean tapas and plenty of fresh seafood. Bringing the kids? The resort has a complimentary children's club, giving you the peace of mind to relax—and still enjoy these amazing adults-only amenities.
Shangri-La's Fijian Resort
Live the laid-back island lifestyle at Shangri-La's Fijian Resort, a sparkling, newly renovated property on its own private island. Yanuca Island sits off Viti Levu's south coast, surrounded by deepwater lagoons. The resort recently added the Reef Wing, an adults-only section with a separate entrance and check-in desk and exclusive pools and restaurants. It also has nightly entertainment, bringing in international DJs and chefs for pop-up parties and restaurants throughout the year. Relax in the spa or spend an active day parasailing or snorkelling. At Shangri-La's, the day is yours.
Nanuku Auberge Resort
Be treated like royalty at Nanuku Auberge Resort. On this private, 500-acre estate, you'll discover fine dining among the treetops or on a coastal cliff. Enjoy exceptional massages on a treetop platform suspended over the beach. And you'll have one-of-a-kind experiences, like tending to mangroves with the locals, planting coral, and even beekeeping. Arrange for a secluded outdoor movie night or an excursion to the resort's private island—or, simply book a room with a kitchen and bring in the resort's private chef for the ultimate meal. At Nanuku Auberge, it's all about you.
Musket Cove Island Resort and Marina
Off the main island's west coast lie the Mamanuca Islands, one of Fiji's most beautiful areas. Musket Cove Island Resort and Marina perfectly captures this island chain's laid-back vibe. Relax around the island's largest swimming pool—you'll find plenty of those tiny umbrellas you've been dreaming of at this sun-soaked property. With its daily snorkelling trips, sand-between-your-toes beach bar, and bright, airy villas that welcome you with a slice of island-baked coconut lime shortbread, you can't capture the Fijian spirit any better than this.
Things to Do in Fiji
Image via Martin Valigursky/Shutterstock.com
If you want to sunbathe on white-sand beaches all day, this is the place to do it. But there are plenty of activities you can take part in, too. The South Sea Island Full Day Cruise takes you just thirty minutes from the city of Nadi. You'll feel worlds away as you spend the day swimming, snorkelling, and kayaking on this secluded island. Back on land, visit the Naihehe Caves on an off-road quad bike safari. But first, you'll participate in a traditional kava ceremony, a must-do on any Fiji trip. For another unique experience, the Suva Day Tour takes you around the charming capital, giving you a taste—literally—of Fiji's culture.
A short hop across the Coral Sea to Vanuatu, and you'll be witnessing rare traditions like nanggol (bungy jumping from wooden structures), camping on active volcanoes, and diving acclaimed shipwrecks. The treasures of Vanuatu are only amplified by its under-the-radar status.
Where to Stay in Vanuatu
Holiday Inn Resort Vanuatu
Image by Cleo Codrington, courtesy of Holiday Inn Resort Vanuatu
Located just minutes from town on exclusive lagoon frontage, Holiday Inn Resort Vanuatu is an oasis in Port Vila. The resort offers idyllic overwater accommodation, with uninterrupted views from your private balcony and direct access to the lagoon's warm waters. In fact, Seema Goundar, director of marketing, says, "When people see images of our Overwater Villas, it can easily be assumed that they are priced out of reach, but the resort team prides themselves on providing competitive rates. Service and that 'special touch' are all part of the experience when you stay with us."
Breakas Beach Resort
Looking for a tropical getaway with an awesome location, atmosphere, and vibe? You can't go past Breakas Beach Resort. This adults-only hotel is located directly on its own private beach—we're talking dining with ocean panoramas and your feet in the sand. Lounge by the infinity pool or work your way through the cocktail list at Salt Bar. Oh, and don't forget your surfboard. Breakas Beach Resort is perfectly positioned on the best surf beach in Efate. It's just one more way to fully experience all Vanuatu has to offer.
Things to Do in Vanuatu
Image via Gekko Gallery/Shutterstock.com
Vanuatu's main island, Efate, is filled with activities for intrepid adventurers. On the Efate Island Safari, you'll head inland to take a dip in a refreshing swimming hole and get a glimpse of fire-walking and other ancient traditions. The Glass-Bottom Boat & Snorkelling Cruise takes you in the other direction, out into Mele Bay to check out what's below the surface in this legendary dive spot. Really want to go all out? Nothing will take your breath away like a helicopter flight that lands you on the rim of Ambrym Volcano. Peer into the volcano's fiery depths for an unforgettable experience.
Header image via Joshua Fawcett/Shutterstock.com
The post Most Beautiful Islands in the South Pacific appeared first on Out There Starts Here.
Superyachts and Sydney Harbour go hand in hand. Sailing underneath the Harbour Bridge, past Sydney Opera House and out to the Eastern Suburbs or Manly is a surefire way to get a taste of one of the world's most spectacular harbourside cities. So when a spectacular 40m Italian-built alloy yacht turns up, it can make a splash.
The Infinity Pacific is owned by The Pacific Hotel Group, hoteliers who are no strangers to luxury. With the Sofitel Noosa Pacific, Novotel Sydney, Manly Pacific and the Crowne Plaza Terrigal Pacific as part of their portfolio, they know how to look after their guests. The yacht itself is a showstopper. With three levels, five bedrooms, floor to ceiling sunroom, formal and informal dining room, upper deck, soaker tub and bar, it's not your average vessel. The master suite stretches across the full width of the yacht, a rarity that makes cruising a dream. There's also the ensuite and walk in shower, the combined space larger than plenty of hotel rooms. With a chic interior design scheme, it's also a lot more stylish than other boats on the harbour.
Beyond the bed for the night, guests are well looked after by the eight person crew – the chef whipping up a menu designed by Aussie celebrity chef Peter Kuruvita, who is well known for serious seafood and his Sri Lankan influence on local menus. Expect Seared Yellow Fin Tuna with Ruby Grapefruit to be paired with top notch internal wines and plenty of French champagne. Sit down for a full meal in the formal dining room or head up to the top level to sprawl out on the deck on cushions, with canapés and cold drinks straight from the bar.
The Infinity Pacific will be available for Charter until March 2019, docked at The Foreshore, at Sydney's Superyacht Marina in Rozelle. Take it out on the harbour, or go further afield around Australia.
The post Infinity Pacific sails to Sydney appeared first on Out There Starts Here.
Warm nights, racing under lights, trackside parties galore, the hottest acts on stage, all against the backdrop of one of the world's great cities – it could only be the Formula 1 Singapore Grand Prix.
This year's 11th edition was one of the best yet, with now five-time F1 World Champion, Mercedes' Lewis Hamilton, taking his fourth win at Marina Bay, as the fireworks erupted down the main straight and the crowds went wild. Australian Daniel Ricciardo started and finished sixth for Red Bull Racing, a tough race in his last season with the team before joining Renault next year.
On-track, fans were treated to stunning night racing – with F1, as well as competitive sportscar series Ferrari Challenge Asia Pacific and Porsche Carrera Cup Asia. Off-track, we saw epic live performances from 27 acts, featuring headliners Martin Garrix, The Killers, Liam Gallagher, Jay Chou, Dua Lipa, and Simply Red.
Of course, plans for F1's original night race in 2019 are already underway – with more to see and do around Circuit Park – while changes to the F1 cars are expected to make the competition even closer, with an intense three-way battle at the front expected between top teams Mercedes, Ferrari and Red Bull.
Naturally, you can expect 2019's entertainment line-up to make news when it's released, with past headline acts at the event including Rihanna, Calvin Harris, Ariana Grande, Maroon 5, Kylie Minogue, The Killers, Robbie Williams, Bon Jovi, Linkin Park, and Jennifer Lopez. There's something for everyone.
And it's an easy event for Australians, with just a short flight from all major capital cities – making it easy on annual leave for a quick getaway with the lot, including unlimited dining, shopping and relaxation options just beyond Circuit Park. Plus, you can enjoy up to 33 per cent in savings if you buy Super Early Bird tickets before November 15, 2018.
The Formula 1 2019 Singapore Airlines Singapore Grand Prix will be held from September 20–22, with tickets available at singaporegp.sg.
The post Sensational Singapore: Formula 1 Singapore Grand Prix Wrap-Up appeared first on Out There Starts Here.
This piece was contributed by Amy Mills of www.thetravellingtribe.co.
Queensland's Gold Coast was once known for its high-rise buildings, sprawling resorts and theme parks, however in recent years, the surf city has transformed from a tourist mecca into an entrepreneurial and creative hub with a host of new restaurants, galleries and boutiques popping up what seems like every week. There are also a slew of hip boutique markets, secret waterfalls and hidden gems to explore – if you know where to look. If you're visiting the GC this summer, here are some under-the-radar points of interest to add to your hit list.
Echo Beach
Yes, there are 57 kilometres of picture-perfect beaches on the Gold Coast, but don't leave town without taking a dip at the lesser-known Echo Beach, one of the city's most beautiful swimming spots. Located within the Burleigh Heads National Park at the northern side of Tallebudgera Creek, this sheltered spot is an ideal place for swimming, stand-up paddle boarding – or SUPing, as the locals call it – and people watching. There's a flagged swimming area across the creek on the Palm Beach side of the bridge for those who prefer a patrolled beach, but this seriously picturesque cove is flat, protected and ideal for basking in the glorious Queensland sunshine. Be sure to get there early, as this Instagrammable beach gets busy due to its natural beauty.
Where: The Burleigh Heads National Park side of Tallebudgera Creek.
The Village Markets
When local marketing executives Marissa Bowden and Sarah Schoeller were made redundant from their jobs during the GFC (aka the global financial crisis), it turned out to be the best thing that ever happened to them – and the Gold Coast's cultural scene. Avid travellers and long-time fans of bazaars such as London's Portobello Road Market, the fashion savvy colleagues were determined to inject some much-needed culture and community into the tourist town and give emerging talent on the Coast a platform to showcase their designs.
A decade later, The Village Markets, which celebrated its milestone 10th birthday on October 7, has become one of the most loved boutique designer markets in Australia and a launchpad for local brands-turned-international success stories like Peony swimwear, Kivari, Children of the Tribe and Grace Bijoux.
The market is held on the first and third Sunday of each month at Burleigh Heads State School, so you can take a morning dip in the ocean at beautiful Burleigh and walk across the road to TVM. Grab a coffee and some food from the range of food trucks, chill on a blanket and listen to some tunes by local musicians – Ziggy Alberts started off at TVM – and shop a carefully edited selection of 100-plus fashion, homewares, ceramics, swimwear, active wear and children's wear stalls. 'Good Vibes Only' is the ethos of TVM, and you will certainly find it in spades.
Where: Burleigh Heads State School, Burleigh Heads, 8.30am–1pm.
Currumbin Beach
It's easy to miss this idyllic enclave while driving along the Gold Coast Highway to or from Gold Coast Airport. However, turn off at the iconic Currumbin Wildlife Sanctuary, which has attracted the likes of Eva Longoria and Pink in recent weeks, follow the road towards the beach and you'll find one of the region's most beautiful seaside villages. Currumbin, located 25km south of Surfers, has long had a fierce greens movement who have fought hard to keep the area free from high-rises, so it has a completely different vibe to action-packed spots like Broadbeach and Surfers Paradise, but is what many locals consider to be the 'real Gold Coast.'
Grab an Acai bowl – try the coconut and cacao – and a strong flat white from the friendly crew at hole-in-the-wall The Salt Mill and chill on the grass, browse the selection of boutiques or paddle out for a wave at iconic surf spot The Alley. The estuary where Currumbin Creek meets the Pacific Ocean is the perfect place to take a dip or try your hand at stand-up paddle boarding. For a late lunch and cold beer, the Currumbin Surf Life Saving Club, built against Elephant Rock, is as close as you'll get to the water without getting wet.
From September 14 to 23, the area turns into an open-air gallery for the family-friendly Swell Sculpture Festival, which showcases the work of local, national and international artists. After a long day in the sun, Balter Brewing Company, the beer brand designed by pro surfers Mick Fanning and Joel Parkinson, is just a five-minute drive away and is open from Wednesday through Sunday.
Natural Bridge Waterfall
The Coast's coastline might draw tourists to the city in droves, but its natural beauty extends far beyond the world-renowned white sand beaches. With its sub-tropical rainforest, ancient trees and cascading waterfalls, the hinterland is home to a host of natural attractions, including Springbrook National Park, which is a Gondwana Rainforests of Australia World Heritage Area. The jewel in the national park is Natural Bridge, a sunlit waterfall pouring across and down through a hole in an arched cave-like formation.
The natural bridge can be accessed via the Natural Bridge Circuit, an easy 30-minute walking trail which weaves through towering hoop pines, stranger figs, lush palm trees and running streams and into the cave. The cave is home to thousands of glow-worms, micro bats, luminous fungi and fireflies, so the view is just as spectacular at night. You can bring a picnic or head to the Natural Arch Café, a few kilometres down the road.
Where: Springbrook National Park, Natural Bridge Road, Springbrook.
Greenhouse Bath House
Like the rest of the world, plant-based living is more popular than ever before on the Gold Coast with a host of vegan restaurants, cafes, supermarkets, spas and beauty salons popping up around the city. Sisters Natalie and Charlie Evans took veganism from a sub-culture to the mainstream with their popular plant-based eatery Greenhouse Canteen at Miami a few years ago, and have expanded into the wellness landscape with their unisex communal rejuvenation space.
Tucked away behind some shops at the mouth of the Tallebudgera Valley, this Moroccan-inspired oasis is the perfect place to relax and recharge. There are a few packages to choose from, but a favourite is the Luxe Soak [$75pp], which includes use of the two heated hydrotherapy spas, wet steam room, red cedar sauna, magnesium plunge pool and a plant-based lunch with champagne or kombucha. For extra cruelty-free pampering, you can add a full body massage to your package. Bliss.
Where: 7/37a Tallebudgera Creek Road, Burleigh Heads.
Foodie's Paradise
Like the cultural scene, the culinary landscape on the Coast has evolved in recent years with some exceptional dining venues attracting foodies to the region. For world-class, modern Greek fare and a buzzing rooftop bar, try Hellenika at Nobby Beach. The hatted Kiyomi at the recently redeveloped The Star Gold Coast offers a flawless Japanese dining experience, while the Moreton Bay bug rolls and cocktails at beachfront Pan-Asian gem Rick Shores, recently voted Queensland's Best Restaurant in the Delicious 100, are worth visiting the Gold Coast for alone.
Hailed as the new Byron Bay, Burleigh is also home to Sydney chef Alex Munoz Labart and his wife Karla's new upscale bistro Restaurant Labart and the $9.1 million Burleigh Pavilion. The brainchild of the owners of Sydney and Bali's Mrs Sippy, the beachfront bar and restaurant is set to open in early December with 2 Michelin starred-chef Guillaume Zika at the helm. For a more casual bite and some live music, permanent night food markets Burleigh's Barbecue Bazaar and Miami Marketta make for a fun night out.
Cougal Cascades
The lush Currumbin Valley at the southern end of the coast is home to the Currumbin Rock Pools, which, sadly, have become a little overpopulated in recent years. However, drive a little further along Currumbin Creek Road to its end and you'll come to the car park for Mount Cougal, Springbrook National Park. A sealed walking track will take you to Cougal Cascades, a series of beautiful mountain rock pools, small waterfalls and a natural rockslide surrounded by lush sub-tropical rainforest. There are plenty of shady spots for a dip and a picnic, or you can take a 1km walk along the bitumen path to the restored remains of a 1940s heritage saw mill. On the way home, pop into Freeman's Organic Farm for a coffee from the farm café and some fresh produce.
Where: Currumbin Creek Road, Currumbin Valley.
The post Gold Coast's Hidden Gems appeared first on Out There Starts Here.
Queenstown may be known as New Zealand's "Adventure Capital", but we think it should be known as the Capital of Luxury. After all, what's better than sinking into the warm waters of your own private hot tub after a day spent jet skiing on the lake? Or returning to a relaxing glass of Krug champagne after an adrenaline-fuelled bungy jump?
We spoke with the top executives at three of Queenstown's most luxurious properties—Eichardt's Private Hotel, The Rees Hotel, and Matakauri Lodge—to uncover the South Island's most extravagant indulgences.
Stay
Eichardt's Private Hotel
Photo by Darryl S. via Yelp
Location, location, location. Eichardt's Private Hotel is right on the lakefront in the city centre. "Walk out the door and you're into the cafes and bars and restaurants", says Group General Manager James Cavanagh. It makes sense: this historic property is the city's original hotel, and the town grew up around it. Its façade is heritage-listed, and it features all original stonework and timberwork. With just 11 rooms, Eichardt's is the definition of a luxury boutique hotel, and includes service befitting such a distinguished landmark.
The Suite: In November 2016, Eichardt's opened New Zealand's highest-priced hotel suite: The Penthouse. This 3,000-square-foot, two-bedroom rooftop suite has a huge terrace with a hot tub and an indoor sauna and fireplace. It includes an on-call private chef and a 24-hour butler (bonus: your butler is also a sommelier and tour guide).
The Awards: Eichardt's is the most awarded private hotel in the country. Among other honours, it was named the Luxury Hotel and Restaurant of the Year at the international Luxury Travel Guide Awards, then crowned New Zealand's Best Ski Boutique Hotel at the annual World Ski Awards for the fifth year running.
The Rees Hotel
Photo courtesy of The Rees Hotel
At The Rees Hotel, you'll feel free to just relax. Chief Executive Mark Rose says, "We have an amazing location in an amazing town, but our real point of difference is our engaged, happy, friendly team—nothing is a problem". Sip world-renowned vintages in the award-winning True South Dining Room, explore the town on an electric bicycle, or just relax in your room with spectacular views of Lake Wakatipu and the Remarkables. Queenstown is your playground, and the team at The Rees will ensure you have a holiday to remember.
The Suite: The Rees' most opulent offerings are the Lakeside Residences. There are only five of these three-bedroom, three-bathroom luxury apartments. Recline on your oversized terrace taking in stunning alpine views, then head to dinner whenever you choose—you'll have priority booking status in the dining room. Best of all? "People love having our Luxury Curator on call from the moment they arrive to sort their days", says Mr. Rose.
The Awards: The Rees won Best New Zealand Hotel and Best New Zealand Chef at the 2017 Hotel Management Awards. True South Dining Room chef Ben Batterbury is a rising star, and the restaurant's wine list has numerous awards as well, including making Fine Wine's World's Best Wine Lists 2017 and a Wine Spectator Award for the last seven years.
Matakauri Lodge
Photo courtesy of Matakauri Lodge
Matakauri Lodge is located 7.5km from downtown Queenstown, making it the perfect combination of vibrant city life and relaxed country seclusion. "Guests feel like they are a mile away from anything when nestled into the banks of Lake Wakatipu", says Emanuel Grosch, Matakauri Lodge Manager. Mesmerising views of "The Big Three" (the Remarkables, Cecil Peak, and Walter Peak) are just the beginning of your "home away from home" experience—the hotel's cuisine is inspired by local, seasonal produce, and the warm service is always welcoming.
The Room: The Owner's Cottage is the epitome of extravagance: four bedrooms, each with a private balcony with mountain panoramas, plus a main lounge, study, kitchen, and dining room—with a private chef available. And you'll have a spacious outdoor courtyard and a main balcony with an infinity-edge hot tub. It doesn't get any better.
The Awards: Matakauri Lodge made the 2018 Condé Nast Traveler Gold List, the 2017 Travel + Leisure World's Best, and was named the No. 5 Best Resort in Australia and New Zealand by T+L. It also made the Luxury Travel Magazine Gold List and was named No. 2 Best New Zealand Luxury Property (within driving distance to a city).
Play
Gibbston
Photo by Rolf_52/Shutterstock.com
Mr. Rose of The Rees has planned your perfect day. Pedal along the bike trail that links Queenstown and Gibbston and explore the best of the area's viticulture along the way. Don't go past the award-winning pinot noir at Brennan Wines and pinot gris at Peregrine Wines. And don't forget to have some lunch along the way—duck confit or lamb pithivier at Gibbston Valley Winery Restaurant will do the trick. Top it all off with a bungy jump from the famous Kawarau Bridge for a day that embodies the true New Zealand spirit.
Southern Lakes Art and Wine Tour
Photo by Suvajee/Shutterstock.com
Mr. Grosch of Matakauri Lodge says this tour can't be missed. You'll be in the care of Black ZQN, the premier luxury tour operator in Queenstown, for a personalised excursion spent exploring the art studios of Arrowtown and the vineyards of Central Otago. Along the way you can feast on indulgent meals prepared just for you. Whether you love art, wine, food, or all three, this tour is ideal.
Private Yacht Charter
Photo courtesy of Eichardt's Private Hotel
Eichardt's owns a 24-m-long cruising yacht called the Pacific JEMM, which will be used exclusively for private charters on Lake Wakatipu, says Mr. Cavanagh. Immerse yourself in the inlets and hidden coves of New Zealand's longest lake, customising your adventure however you choose. Stop in charming lakeside towns like Kingston and Glenorchy, or get away from it all on secluded islands. The day is yours to enjoy.
Eat
La Rumbla
Photo courtesy of La Rumbla
This tapas and cocktail bar makes the list thanks to Mr. Rose of The Rees, who says, "La Rumbla in Arrowtown is my favourite restaurant". That's quite a recommendation coming from an executive of one of Queenstown's most luxurious hotels. The menu can change, but signature dishes include Brazilian seafood moqueca, linguine con granchio, and ricotta fritti, as well as incredible desserts.
Botswana Butchery
Photo by MK C. via Yelp
For lakefront dining, you can't beat Botswana Butchery. The best seats are on the deck, near the outdoor fireplace, where the lake will be right in front of you. Inside, sumptuous leather couches next to roaring fireplaces invite you to sit for a drink and stay for a meal. There's no rush here—start with delectable French onion soup, share the slow-roasted lamb shoulder, and see where the night takes you.
Eichardt's Bar
Photo by Tim B. via Yelp
When Mr. Cavanagh says, "People come from far and wide to have our seafood chowder in Eichardt's Bar", he's not kidding. This chowder is almost as legendary as the bar itself, which has been around since 1867. Don't miss out on the cocktails, either. Eichardt's Bar picked up a 2018 Spirited Award for Best Hotel Bar from Tales of the Cocktail Foundation.
The post The Ultimate Luxury Guide to Queenstown appeared first on Out There Starts Here.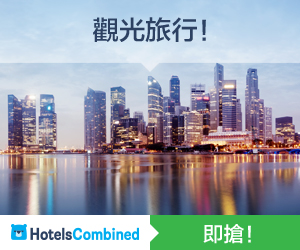 Singapore. Skyscrapers, rooftop bars, fabulous food, world class shopping and now, the setting for Crazy Rich Asians. Aussies have long known Singapore as the perfect stopover city – great to break up a trip to Europe, even better for a few days break from the world back home. Now the whole world is waking up to this super sleek city, thanks to a movie about how the other half lives in the Lion City. In the space of two hours, Singapore burst onto the silver screen in all its glory – from the all out luxury to the street food. If you're keen to see it all for yourself, check into the Andaz Singapore- a concept by Hyatt, where you can have your own Singaporean adventure.
This is no average five star hotel. The hotel sits on the 29th to 39th floors of the Duo Tower, one of the city's newest skyscrapers in the historic Kampong Glam district. The cluster of towers are covered in a tessellated exterior that resembles a giant honeycomb – setting the tone for a hotel that takes design very seriously, and isn't afraid to mix things up. Take the elevator to the 25th floor to check in, at a series of freestanding desks perched next to the bar. There's no traditional lobby area here, instead guests are brought straight into the heart of the hotel. The message is that you're at home, and you might as well get comfortable. Each night there's plenty of buzz at the Lounge, where just behind the check in desks every single guest can enjoy complimentary refreshments – coffee, tea, soft drinks, juice and snacks – all day.
The 29th floor has actually been separated into a series of different spaces – there's the check in, the bar, the lounge, and then Alley 25, where there are several different small eateries for guests to choose from. Dine on roast chicken and steaming short rib at The Green Oven, where much of the food comes from the huge namesake Italian oven in the corner of the room, try modern Asian BBQ at Smoke and Pepper, or get stuck into local dishes at Annie's Wok and Steam. There's six different micro restaurants to choose from, each beautifully designed with its own visual identity – the experience takes its cues from Singapore's famous street dining, just a very luxury version. In the morning, the sprawling breakfast buffet takes over several of the restaurants, with everything from bircher muesli and omelettes to congee and dumplings on offer.
Now this is Singapore, so if you're looking to take things up a notch, head upstairs all the way to level 38, where you'll find 665°F, the hotel's fine dining grill house. Most of the magic is made using the Pira oven and grill – grass-fed Tasmanian tenderloins and Black Onyx Ribeye steaks that melt in your mouth, accompanied with beautiful heirloom tomato salads and flame-grilled broccoli. Taking design notes from London's Saville Row tailor stores, 665°F is perfect for power lunches or special dinners. Just save room for dessert – the ivory and bitter chocolate mousse sphere is almost too perfect to eat, but worth every mouthful.
One floor above the grill house is the Andaz's rooftop bar, Mr Stork. This is not your average rooftop bar. Yes, there are stunning 360 degree views out over the city, yes there are fantastic cocktails and master mixologists keeping your thirst quenched, but there's also teepees. That's right, the Andaz has pitched ten teepee huts around their rooftop, where you can sit back among the manicured garden and take in the view away from the crowds.
Beyond the teepees and fine dining, the Andaz takes very good care of its guests, with an open air pool, state of the art gym and extremely spacious rooms. Look out at the city lights from your bedroom, enjoying complementary snacks and non-alcoholic and alcoholic beverages in your mini bar, before dropping the black out blinds for the night. The Andaz is all about laid back luxury, so don't expect to find over the top furnishings or extravagant decorations – rooms are sleek and chic, designed for comfort and convenience. Business travellers love the bedside USB ports and power points, leisure travellers will enjoy the full size wardrobes and day beds.
Whatever type of trip you're taking in Singapore this year, the Andaz has you sorted.
The post Unique Sleeps: ANDAZ Singapore appeared first on Out There Starts Here.
What's roughly the same size as Singapore, had its own Ice Age and is just a few hours away from Australia? Trust us, you won't guess because we're talking about Lake Taupo.
Located on New Zealand's North Island, four hours drive south east of Auckland, Lake Taupo is in fact the same size as Singapore. In actual fact, it's the result of a super eruption from a volcano more than 20,000 years ago. The caldera is now home to Taupo's famous trout, which were introduced to the lake in the late 1880s. Fishing for the trout is a drawcard year-round but there's plenty of other reasons to spend a few days exploring the region surrounding the mighty lake. Here's our top five:
1. Get out on the lake
It's a must do. And not just because there's no better way to get a real feel for the sheer size of it. The lake has lots of trout, with plenty of fishing tours available, but it is also home to the Mine Bay Maori Rock Carvings. These stunning 14 metre high carvings were created back in the 1980s with a mixture of abseiling, scaffolding and sheer grit of five artists who would carve in nothing but their speedos and safety goggles. Matahi Whakataka-Brightwell and his team spent four years transforming a large natural slab of rock face into a striking rendering of his Maori ancestor Ngatoroirangi. Hop onto one of Sail Barbary's electric powered sail boats to see the carving in all its glory! Sail Barbary's twice daily sailings spend two and a half hours out on the water, letting out the sails if the wind is up so you can cruise past the carvings. You can even try your hand at the wheel, or just settle in and enjoy the ride. The best part is, Sail Barbary lets you bring on board snacks or drinks – for morning sails grab jumbo-sized date scones and banana bread from Body Fuel Café in downtown Taupo. Afternoon sailings are a great time for a few drinks as dusk falls.
2. Hit the trails
Mountain bikers flock to the well marked trails that run around the shore of Lake Taupo. There's more than 200 km of trails to choose from, with options for all skill levels. Set out from Kinloch, the small township 15 minutes drive due west of Taupo, for a scenic cycle along the lake before heading up into the bushland. The trails offer glimpses of the lake through the trees. Kinloch Club, the ultra modern and uber luxe lodge high on the rolling hills above Kinloch offers guests mountain bikes for the day, and also the option for a pick up in their Range Rover from town if guests bite off more than they can chew on the trails.
3. See Huka Falls
It's not too often that you can stand right over the top of a waterfall and watch water thunder past just below your feet. The wide Waikato River narrows down to just 15 metres at Huka Falls, with the water funneling down an 11 metre drop at a whopping 220,000 litres per second. Walk across the bridge and marvel at the might of these falls, before walking across to the other side of the river bank and down to other lookouts that look back up at the falls. For a proper up-close vantage, hop aboard the Huka Falls Jet. The jet boats run every day of the year except Christmas, almost every half hour, churning up the river with 360 degree spins and wild turns. They go right up to the rapids at the base of the falls, you'll feel the spray on your face and the thunder in your ears. It's not to be missed and something you won't get to do anywhere else. The jet boat ride lasts around half an hour, taking you racing up and down the river, past water birds, around tree roots and riverbanks. The spins are just a small part of the fun, with your guide slowing down to provide a history of the area and the river's uses in powering hydro electric dams. The jet boat base is just a couple of minutes drive down the road from the falls, right next door to the Huka Prawn Park. That's right, the Prawn Park is where fresh water Kiwi prawns are raised. Guests can go in and try their hand at 'fishing' for prawns, or head straight to the popular restaurant for big plates of prawns by the river.
4. Tee off
The North Island's rolling hills were made for golfing. Okay that might not be strictly true, they need a bit of pruning and shaping, but you'll find one of the country's best courses just back from the lake. In the hills outside of Kinloch, the Kinloch Club's Jack Nicklaus-designed course has more than 15 greens keepers even in the winter months, keeping the sprawling Par 72 eighteen hole Championship course in shape. Set aside four to five hours for your game, which has been known to challenge even the pros. Don't forget to stop of the course's designated photo spot, where the views down to Lake Taupo are second to none. The Clubhouse on site has a reputation for supersized cookies and slices of cakes, refuel after a morning out on the greens. Guests staying on site at the Kinloch Club can access the driving range free of charge – spend an afternoon with a bucket of balls perfecting your swing.
5. Bliss out
If the Kinloch Club's golf course has been designed to challenge and test your skill at each hole, The Lodge has been designed at every turn to entice you to snuggle up by a fire with a glass of wine. Literally. There are fireplaces in almost every room in this modern day castle. Perched at the top of the hill above the clubhouse, the lodge's white façade is dotted with large windows that look out to the dramatic panorama below. With a minimalist, almost fort-like exterior, it's hard to know what to expect when you walk in the door. It certainly isn't floor to ceiling windows with day beds right up against the glass, dramatic chain mail chandeliers and hanging globe lights, luxurious fur throws, modern leather arm chairs and lounges, and enormous fireplaces. This is no ordinary lodge building. A series of lounge areas, each with a different view out to the lake and the golf course, a sub level day spa you want to curl up in and never leave, and a restaurant with an open kitchen and raised platforms for tables right up against the window so you're torn between that mesmerizing view and the magic over at the stoves. And that's just the lodge. The freestanding villa suites dot the grassy hillside below the lodge, arranged to each have a view out to the lake. They are faultlessly modern, yet comfortable, with wood fireplaces, sleek lounges, big comfy beds and freestanding baths. Evening drinks in the lounge, the mini bar and breakfast are all included – little touches like freshly baked cookies, spiked hot chocolate delivered in flasks at bedtime, turn down truffles and little pots of Manuka honey from the lodge's sister property Treetops Rotorua are the very extensive icing on the cake.
Whether you want to curl up by the fire, feel the wind in your hair or hear the mighty roar of rushing water, take the time to see Taupo in all its glory.
Expedia compensates authors for their writings appearing on this site, such compensation may include travel and other costs.
The post Why Taupo needs to be on your to do list appeared first on Out There Starts Here.
Crystal clear water, swaying palm trees, shaded day beds, ice cream trucks, burger bars, snorkelling, kayaking, windsurfing, tennis, cycling, painting, poker, cocktail making… need we go on? Well, we need to, because this list just scratches the surface of everything on offer at LUX* Grand Gaube. Located in some of the most prime real estate Mauritius has to offer, LUX* is about as close to paradise as you can get.
The five star property is fresh from an extensive, multi million dollar overhaul by celebrity UK designer Kelly Hoppen and joins the two other LUX* properties on the island. Hoppen has transformed every inch of the property – no nook or cranny is left untouched, starting with the magnificently simple lobby, with its soaring arched roof framing the picture perfect private beach, all the way through to the jungle print wallpaper and neon Forever signs in the Bridal beauty studio (Mauritius is a destination wedding hotspot). It's beach chic meets retro glam, and it works. There's white everywhere, with dramatic splashes of colour. Think high backed white rattan arm chairs next to a bright yellow baby grand piano in the Palm. A restored Citroën H van all the way from France that's been graffitied in a bright print sits next to lush hanging day beds and the Adults Only pool. Then there's the rooms, where you can settle into freestanding bath tubs. Nestled up against floor to ceiling glass atriums, you'll feel like you're taking a soak in the middle of a rainforest.
The Adults Only area is also home to a burger bar, a rum treehouse (yes, that's right) and the Creole Smokehouse, which serves smoked meats from underneath the roots of an ancient Banyan tree. It's a little pocket of peace and quiet – the resort is family friendly, but you'll find most of the kids tucked away in kids club classes, making pancakes or getting creative in the craft corner. You might also find them in the main pool, off Palm Court, but there's usually plenty of space for everyone to settle in. Come night time, the deck chairs are swapped for a poker table, so guests can play a hand or two under the stars. If that's not your style, work your way through the extensive international gin collection at the outdoor G&T 100 Club.
When it comes to food and wind, LUX* Grand Gaube isn't your average beach resort. Yes, there is a buffet restaurant, but we see Palm Court as more of a 'buffet concept'. There's a glass walled cheese room, where you can try international cheeses at night, and in the morning order freshly made juices and tonics. Walk up to the pizza and pasta bar for design-your-own-dishes. Grab a fresh curry and naan straight from the Indian tandoor and finally save room for handmade ice cream at the ice cream parlour. Like we said, this isn't your average buffet. Breakfasts see the Palm Court transform again, with a sausage bar, bakery stands, eggs stations and more.
Many guests choose all inclusive package options, allowing them to hop between the many different venues. Our pick is Bodrum Blue, the open air Turkish restaurant perched on the small peninsula at the end of the main beach. Settle in under rattan lanterns for elegant dishes like smoked eggplant and coal-cooked kebabs before finishing up with Turkish coffee and pistachio baklava. There's also Inti, the island's first South American restaurant, which has its own Pisco bar.
Now, there is a lot of relaxing and wining and dining at LUX*, but luckily there's plenty of ways to stay active too. The state of the art gym's personal trainers runs classes on everything from Pilates Barre to boxing. Take a bicycle for a spin, play a game of tennis, or hop in the pool for aquarobics. The programs are part of LUX* Me, the resort's health and wellbeing program. We're not just talking about a gym – there's LUX* Me Spa, LUX* Me Beauty, and LUX* Me Wellness. The resort commits to looking after your whole self. Now that's what we call a holiday!
Whether you want to fly and flop, wine and dine, stay active or do all three, LUX* Grand Gaube offers just about any version of paradise.
Lisa was the guest of LUX* Grand Gaube.
The post Unique Sleeps: LUX Grand Gaube, Mauritius appeared first on Out There Starts Here.
In a city like Sydney, where citizens are used to the daily dazzle of sun off the Opera House sails and the spectacle of watching the sun set on the commute home across the Harbour Bridge, it's hard to make a splash. That's what makes the Sofitel Sydney Darling Harbour so special.
Smack bang in the middle of Darling Harbour, the Sofitel was built from the ground up to fill the gap in the luxury downtown market and the locals are lapping it up. On a regular mid-Winter Saturday afternoon, when check in time rolls around you'll see plenty of overnight bags rather than long haul holiday suitcases. The Sofitel is the new weekend getaway for locals and tourists alike.
And what is catching their eye? Well, first of all the 590 room property is hard to miss. At thirty five storeys high, the building stands tall above the rest of Darling Harbour, giving its rooms uninterrupted views out over the city and across to Western Sydney. Then there's Sofitel's internationally renowned knack for nailing French je ne sais quoi – here that's impeccable service at every turn, extra touches like deep freestanding bath tubs and bath caddies with built in wine holders, or perhaps a full range of newspapers in the state of the art gym for early risers. The outdoor infinity pool might have something to do with it too. Perched on the fourth floor, the pool's views out over the harbour make it popular year round, even in winter. Expect the poolside bar to be hopping in Summer.
So we know the Sofitel ticks quite a few boxes when it comes to Sydney hotels, it also excels at catering to Sydney's foodie crowd. In a city where there's a new restaurant, cafe or bar opening every night of the week, it takes serious muscle to make a name for yourself. Sofitel has done just that, with its Atelier by Sofitel restaurant. Oh, the attached champagne bar helps too. Start your evening with a glass of French bubbles – there are 12 different champagnes by the glass, from $25 all the way up to a glass of Krug for $99. After a tipple or two looking out over Darling Harbour, move across to Atelier, where you'll be wooed by traditional French cooking techniques paired with fresh, local Australian produce. Opt for shucked oysters by the half dozen, or a substantial confit pork belly before moving on to Muscovy duck breast and celeriac or Black Angus rib eyes. Those who don't mind sharing, and are extremely hungry, can try jumbo char grilled prawns or take on a mighty 1.6kg Black Angus tomahawk. Save room for dessert, where the pastry chefs certainly embrace the brand's roots. Delicate creme brulee is served with passionfruit sorbey and almond biscuit, while the La Framboise berry tart almost too good to share.
After a peaceful night's sleep high above the hustle and bustle of the city, head back down to Atelier where the space is transformed into a buffet breakfast that covers all bases. Try fresh nutella waffles, design your own omellette, quench your thirst with fresh fruit smoothies or check out the salad bar. There is absolutely no way you'll leave hungry.
Whether you want to wine and dine or lay out by the pool, Sofitel Sydney is wooing over Sydneysiders one guest at a time.
Lisa was the guest of Sofitel Sydney Darling Harbour.
The post Unique Sleeps: Sofitel Sydney Darling Harbour appeared first on Out There Starts Here.
The wonderful world of Walt Disney has captivated the hearts of kids both big and little for generations. If you ever sang along to Under the Sea when you were young, or perhaps more recently spent a road trip with the kids requesting How Far I'll Go the entire way, you'll know what I mean. The magic of Disney seems to know no bounds. And that's just the movies. If you haven't been to Walt Disney World, you've only seen the tip of the iceberg. What I am really talking about? Here are 5 things that take this all-ages holiday to the next level:
1. It's a world, not a park.
Let's clear something up. You won't be flying all the way to Florida for just one day. Walt Disney World is comprised of six different venues – four theme parks and two water parks. Think of it like the entire fun-seeking Gold Coast. Each theme park is a world of its own, with separate sections. Take Magic Kingdom. You've got Fantasyland, Tomorrowland, Adventureland, Mainstreet, Frontierland and Liberty Square. And of course, Cinderella's Castle. Each land has its own rides, restaurants, displays, characters and of course, shops. The brave will take on more than one park in a day. The sensible will dip in and out, ideally spending at least one day at each park. From now until the end of the year, Expedia has a great buy 4 get 6 day passes – to be used right up until 31st December 2018. That will give you a few extra days up your sleeve for free, letting you have all the time you need to check out Magic Kingdom, Animal Kingdom, Hollywood Studios, Epcot, Blizzard Beach and Typhoon Lagoon.
2. You can ride on the back of a banshee
Gone are the days when Walt Disney World was just about Mickey Mouse and Donald Duck. High tech machinery and millions of dollars goes into creating state of the art experiences. Inside Animal Kingdom, you'll find the otherworldly Pandora, the world of Avatar's floating mountains and luminous rivers painstakingly recreated by Disney's Imagineers. The Flight of Passage is a true sensory experience, where you'll literally ride on the back of a banshee, soaring over Pandora, swooping under trees and over oceans.
Step into Pandora – The World of Avatar at Disney's Animal Kingdom, where you can ride on the back of a banshee. Image by Kent Phillips and walt Disney World
3. Skip the queues
Savvy travellers will book their tickets, but won't wait until they arrive to work out which rides they want to go on. Fast passes are your best friend when it comes to making the most of the experience. Each ticket is preloaded with three FastPass+ selections, which can be booked in three months before your entry date. Make sure you book your three passes close together, because once all three have been used, the allocation resets and you can use them on three more rides, and so on, throughout the day. Download the app in advance so you can allocate your passes in the park while you're on the move. If you want to check out the newest rides, make a beeline for Hollywood Studios, where Toy Story Land has just opened – the Slinky Dog Dash roller coaster is a big hit for kids of all ages! Don't forget to book in your FastPass+ though!
Check out the brand new Slinky Dog Dash roller coaster at Disney's Hollywood Studios. Image by Matt Stroshane and Walt Disney World
4. Wine and dine
That's right, Walt Disney World has alcoholic beverages. Pick up a Himalayan Ghost frozen cocktail after riding the Everest rollercoaster inside Animal Kingdom (you might need it if you spot the Yeti!) or head into Animal Lodge where the fine dining Jiko – The Cooking Place has a world renowned collection of South African wines to choose from. In fact, it's the largest collection of South African wines in the country. Now, the Mickey Mouse waffles and Dole Whip ice creams might be the most famous food items on the menu, but Walt Disney World has plenty of fantastic restaurants, even inside the parks. Beauty and the Beast fans will want to prebook their table at Be Our Guest Restaurant well in advance of their visit – make sure you save room for the famous "Grey Stuff" dessert. For something a little more nostalgic, grab a table at the Hollywood Studios Sci-Fi Dine-In Theatre. Table is a loose definition – you'll sit in car-shaped booths eating burgers and drinking shakes while watching old school movies on the big screen.
5. Sleepover safari
After a big day in the parks, and a big meal at the Jiko Place, the last thing you'll want to do is leave the majestic Disney's Animal Kingdom Lodge. Like staying inside a supersized safari lodge, this is the hotel when you really can have an overnight safari, without leaving your room. The wings of the hotel look out upon wide range animal enclosures so you might wake up to see zebra eating their breakfast right outside your balcony.
Whether you want to see all the shows, hop on every ride or just dip your toes in Walt Disney World, there's never been a better time to go. Take advantage of Expedia's buy four and get six day passes so there's never a reason for the 'my parents never took me to Disney World' scenario! Check it out here.
Wake up with the animals at Disney's Animal Kingdom Lodge. Image by Walt Disney World
The post 5 things you didn't know about Walt Disney World appeared first on Out There Starts Here.
I was one of four people to walk across Australia as part of Australia's Bicentennial in 1988. March 1st - September 14th. Sharks Bay to Byron Bay. The
I will be traveling in June with two teenagers and I am interested in either going to Ayres Rock or Kakadu. Which area would be better if I only have time
Just looking for a few tips on how much I should budget for a 10-14 day trip to Alice Springs & Uluru/Kata Tjuta. We (my boyfriend and I) are planning
Let me tell you about an unscheduled 3.30 am wake-up call I experienced the other day. I'm hoping my story also serves as a wake-up call to the travel and security industries as well as for the police (though I doubt it).
The acclaimed British novelist Nicholas Shakespeare describes it as "the only trek".
OPINION:
Melbourne was home to the World's 50 Best Restaurant awards this year. The only other cities to have hosted this prestigious event are London (for the first 14 years) and New York (last year). Landing an event of this magnitude was game-changing for Australia. And so back in April, I set off to experience a series of events designed by Melbourne Food and Wine Festival, Tourism Australia and Visit Victoria to spread the message that Australia is a must-visit culinary destination.
As Vivid Sydney wraps up for another year, we chat to Kiwi director Ash Bolland who designed the festival's most prominent show,
Audio Creatures
.
With ever-growing troves of valuable data on its shelves, Google has expanded its Street View range further to Uluru-Kata Tjuta National Park in Northern Territory, Australia.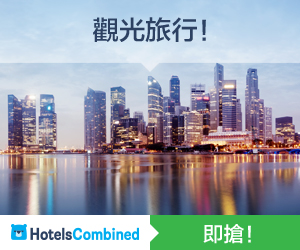 Perhaps fewer Kiwis are aware that it's also home to some quirky winter events.
Flying in, I see it. Not the hulking green mass of Norfolk Island, which looks like a dairy farm plonked in the middle of the ocean, but its smaller sibling six kilometres to the south, a rugged, uninhabited (except by thousands of seabirds) red-earth island that's been called "the Uluru of the Pacific".
Australia's Kangaroo Island is about to get a boost in tourist numbers with the announcement of direct flights from Adelaide and Melbourne by Qantas.
Crouch and crawl into the future. Australia's first capsule hotel has opened in Sydney CBD and is offering space travel-inspired accommodation at a price point between a hostel and an Airbnb.
Sydney's most famous icon is lighting up and attracting the gaze of millions every night, under the directorship of Kiwi Ash Bolland.
Read all you can before you go as I am not going to tell a granny how to suck eggs. Make sure you ingest the advice and be wise to the risks, it gets mighty
This page is a bit unusual in that it isn't for travellers. Or rather I should say not for tourists, because for long term travellers it may well be very interesting! In the section on this website about
financing your travels by working in Australia
I wrote about the possibility to
get temporary jobs in the mining industry
, which is VERY lucrative. And that page became very popular also with Australians and New Zealanders looking for permanent mining jobs. I also have two reader pages on the site where people looked for advice on finding mining jobs. No other pages on my site have received anywhere near the same amount of comments! All comments are from people looking for help with getting a mining job. Hence the new page. I hope it helps!
HOW FAR CAN YOU GO IN A DAY? When Bob Sargeant and his partner Dawn Wiles became fed up with the craziness of modern day living away back in 1987, they
A couple of years ago I posted a story on here about my trip up the Oodnadatta on an XR400. Since then I moved up and got a bigger bike and done a few
(Has appeared in Top Tourist Caravan Parks Newsletter -Feb 2012) It was the first evening on our first ever visit to the town of Broken Hill while on
My husband is being posted to Darwin for work and we have decided to drive there. We are going in January and I know this is the wet season. My question
We are seven tourists who were at Cooper Creek the day the ABC helicopter went down and have written a blog about our travels through the outback and have